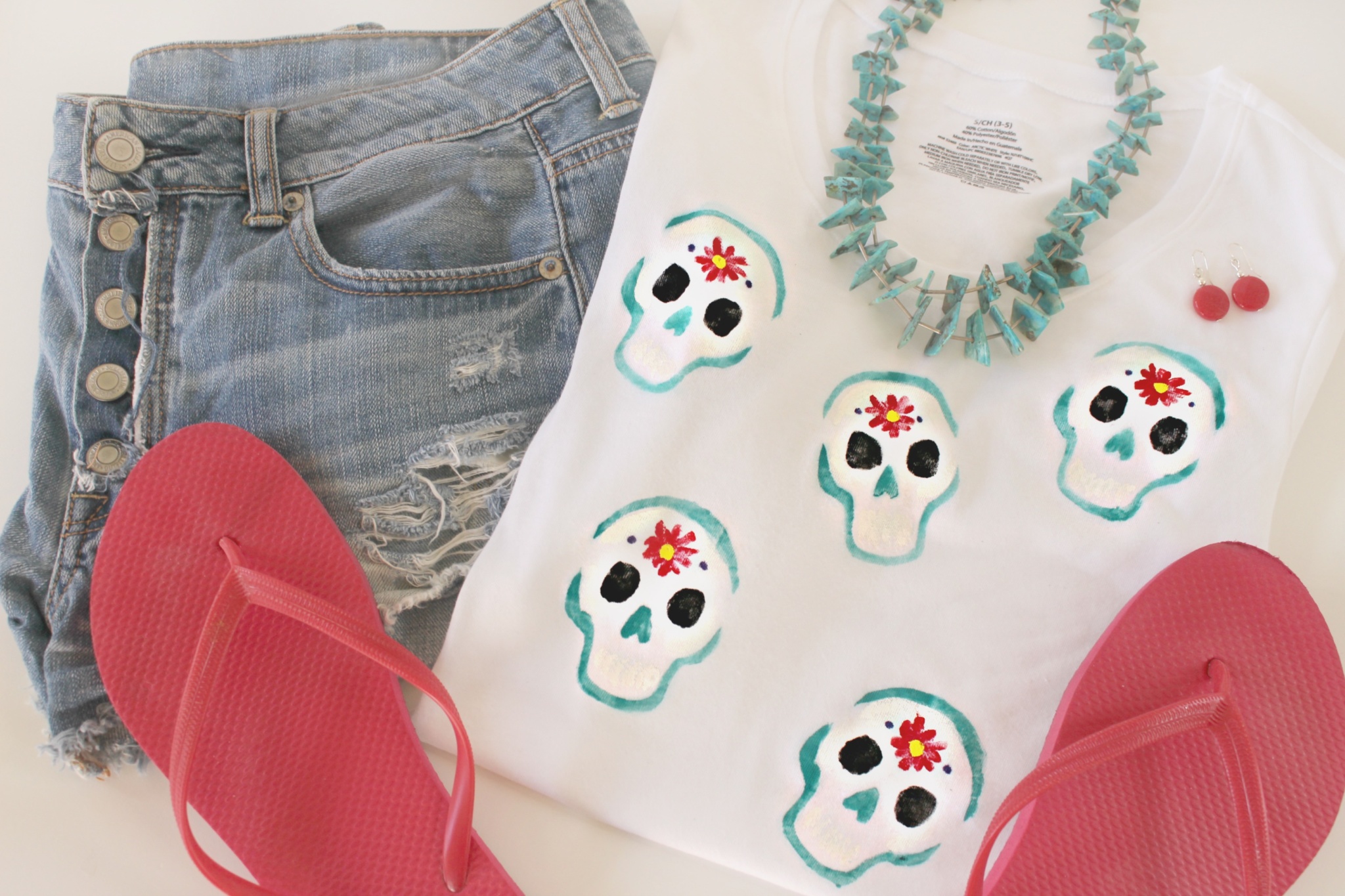 This sugar skull DIY tee is so cute, easy to make and affordable. It's a great sugar skull craft to make on a lazy afternoon and the design is fun and colorful, perfect to wear any time of the year.
As you probably know I'm kind of obsessed with sugar skulls and Day of the Dead motifs and designs. So even though el Dia de los Muertos is still a few months off I got inspired to create this cute sugar skull t-shirt which is perfect to wear with shorts and sandals this summer, or any time of the year if you live in Florida like I do.
Supplies:
Plain white t-shirt (with no wrinkles)

Heavyweight paper

Pencil

Razor/ X-Acto knife
Craft or fabric paint in colors; turquoise, black, red, white, yellow
Small paint brushes that are flat and stiff

Newspaper or paper (to put inside the shirt to protect the back from bleeding paint)
Instructions:
Step 1. Use the white paper and the pencil to sketch out a sugar skull design. Try to make it similar to the one below so that you can make cuts that will keep the stencil intact. Note: It can be any size you want it to be, but the one here is about 3" tall.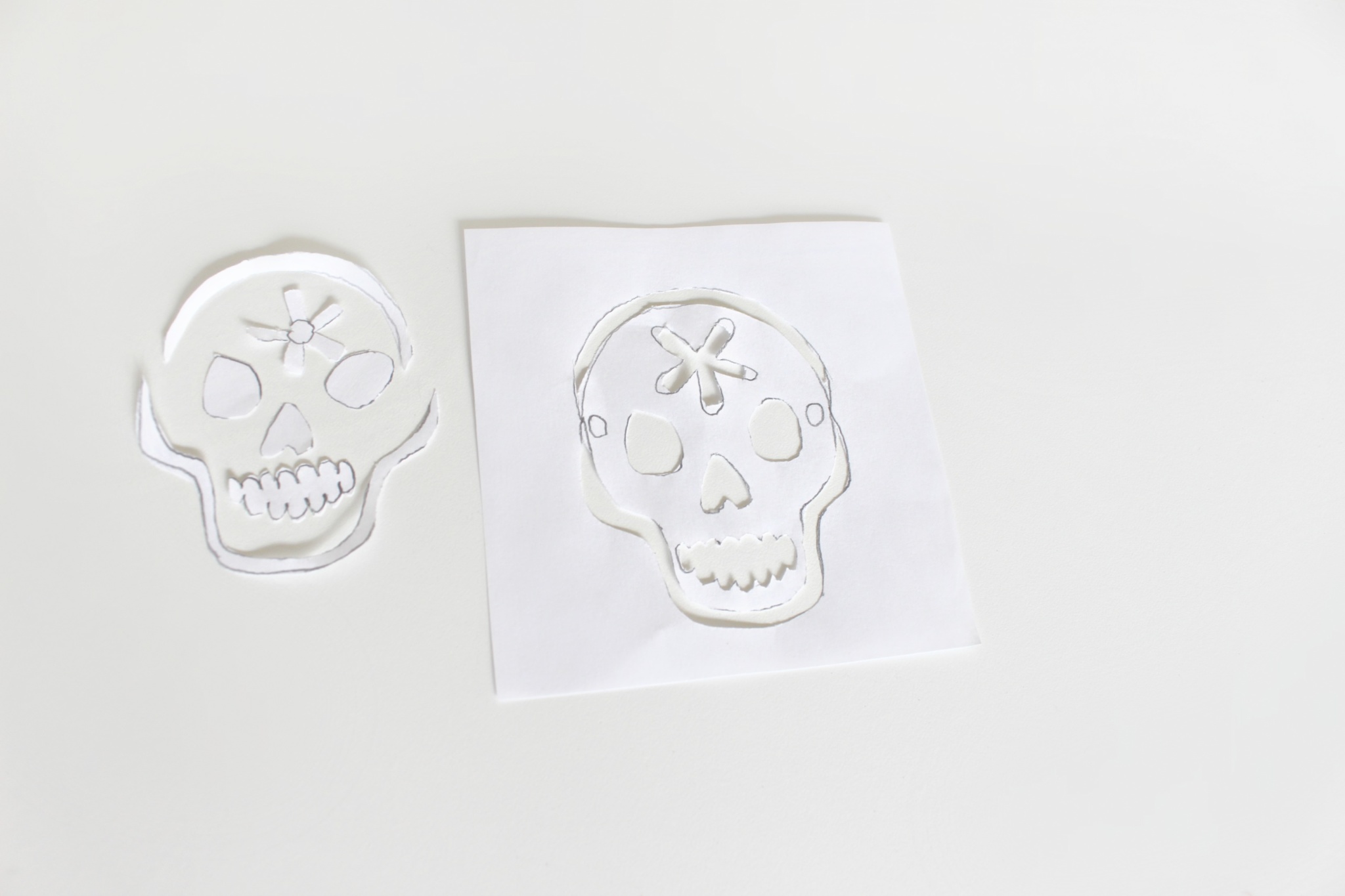 Step 2. Use the X-Acto knife or razor blade to very slowly and carefully make the cuts out of the stencil.
Step 3. Lay out the t-shirt and put the newspaper inside. Get your paints ready.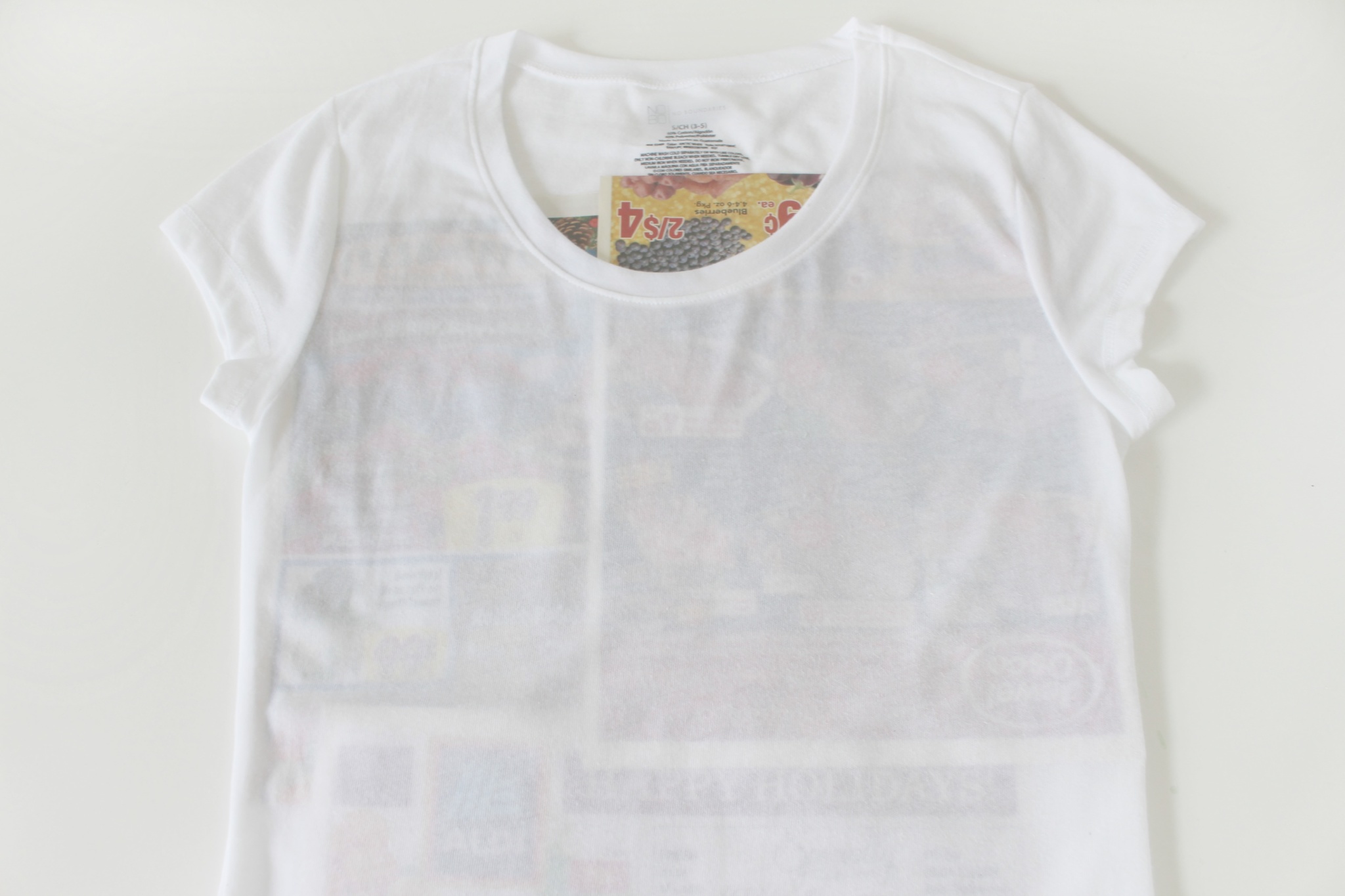 Step 4. Put the stencil near the top of the tee. Use a dry paintbrush to apply small amounts of turquoise paint to the outside edges and the nose hole of the skull. Continue to move the skull around the tee repeating this wherever you think it looks good. Let this paint dry.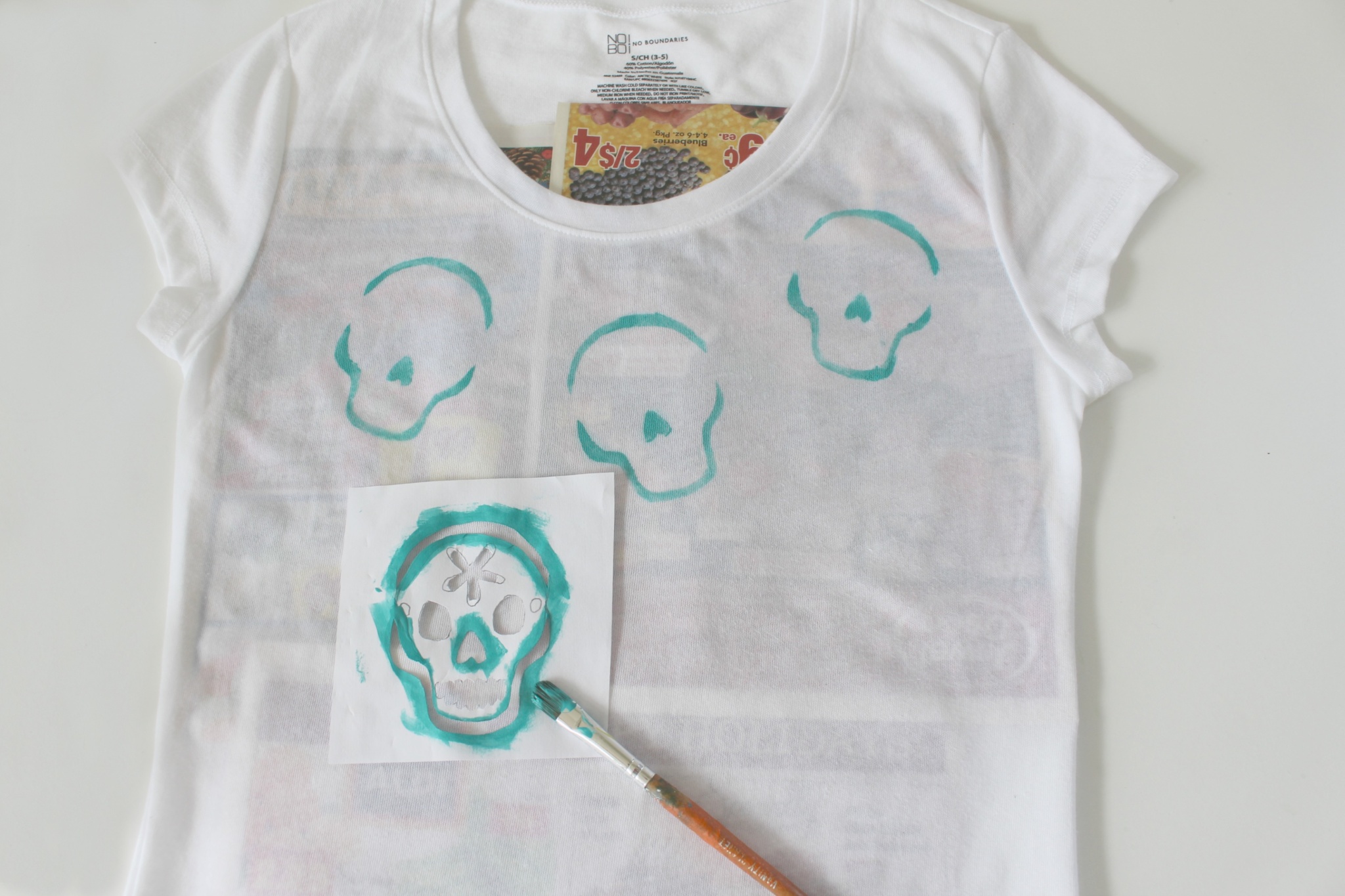 Step 5. Without using the stencil on this part, use a dry, flat brush to apply white paint (as shown) on the skulls. Emphasize the cheekbones, the top of the skull and make the teeth. Let this dry.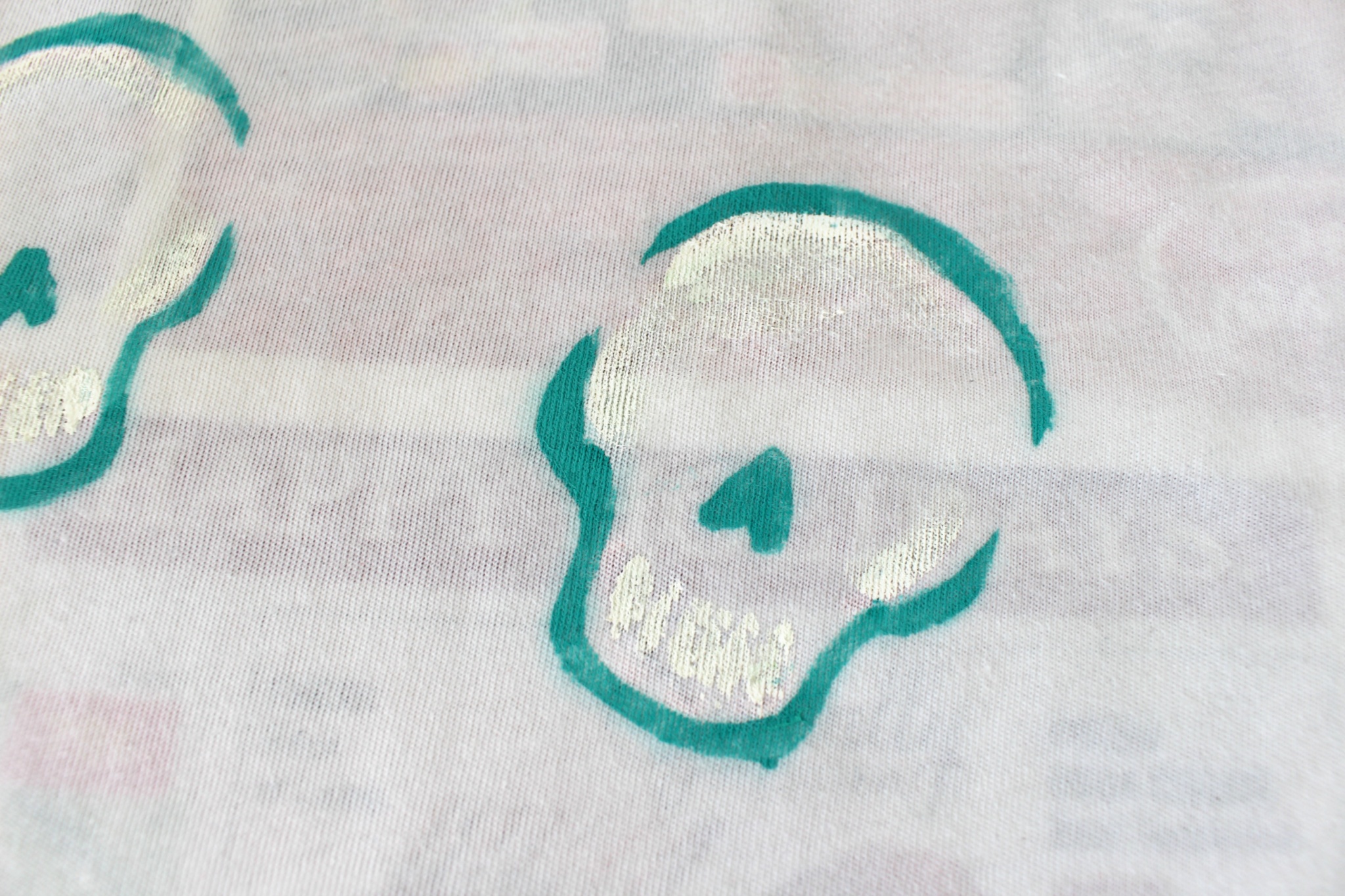 Step 6. Use the stencil, a dry brush, and the black paint to put the eyes in the skulls. Let this dry.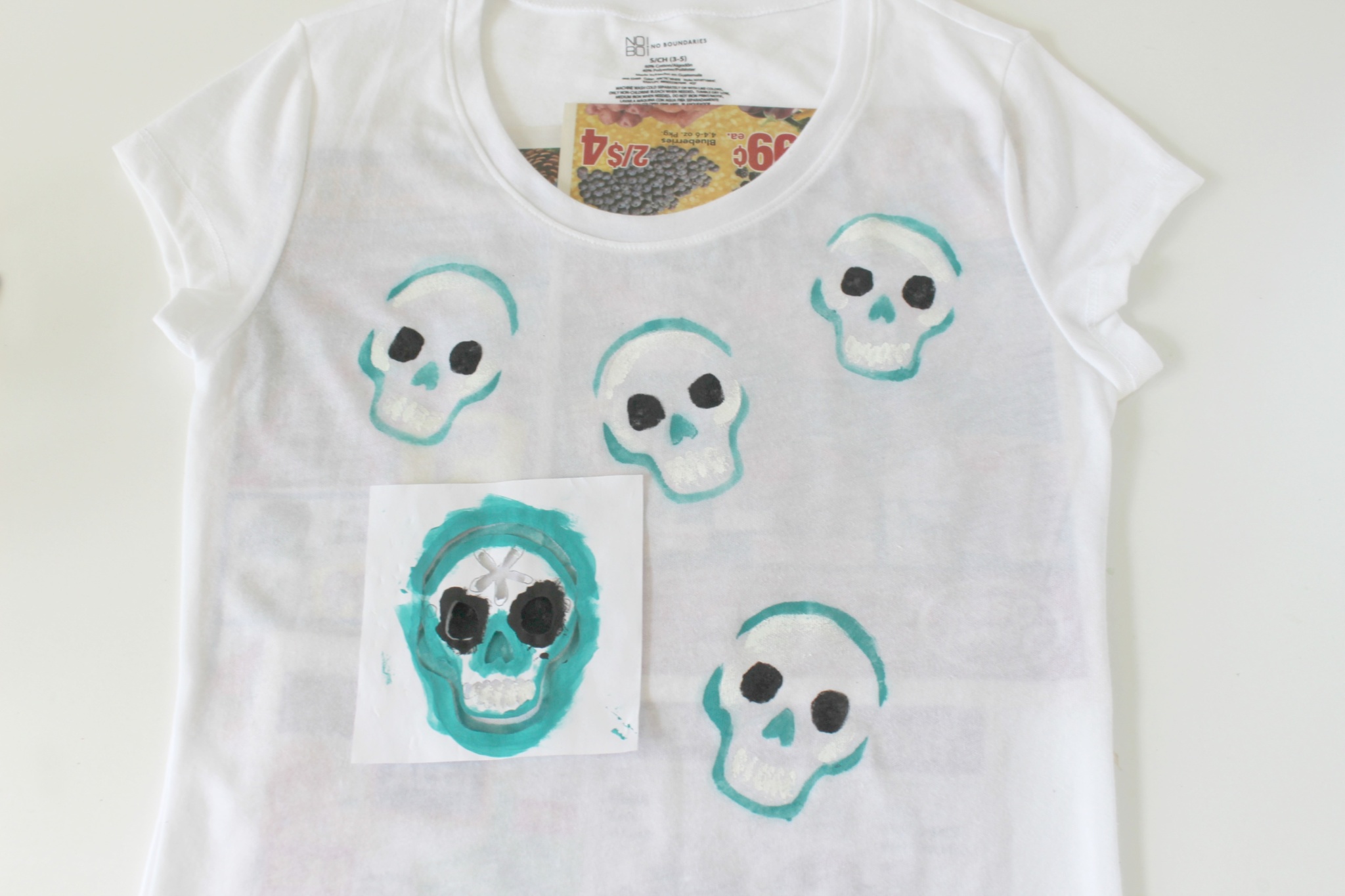 Step 7. Use the stencil and a dry, flat brush dipped in red paint to add the flowers to the sugar skulls. Use this same brush to add more petal to the flowers. Let this dry.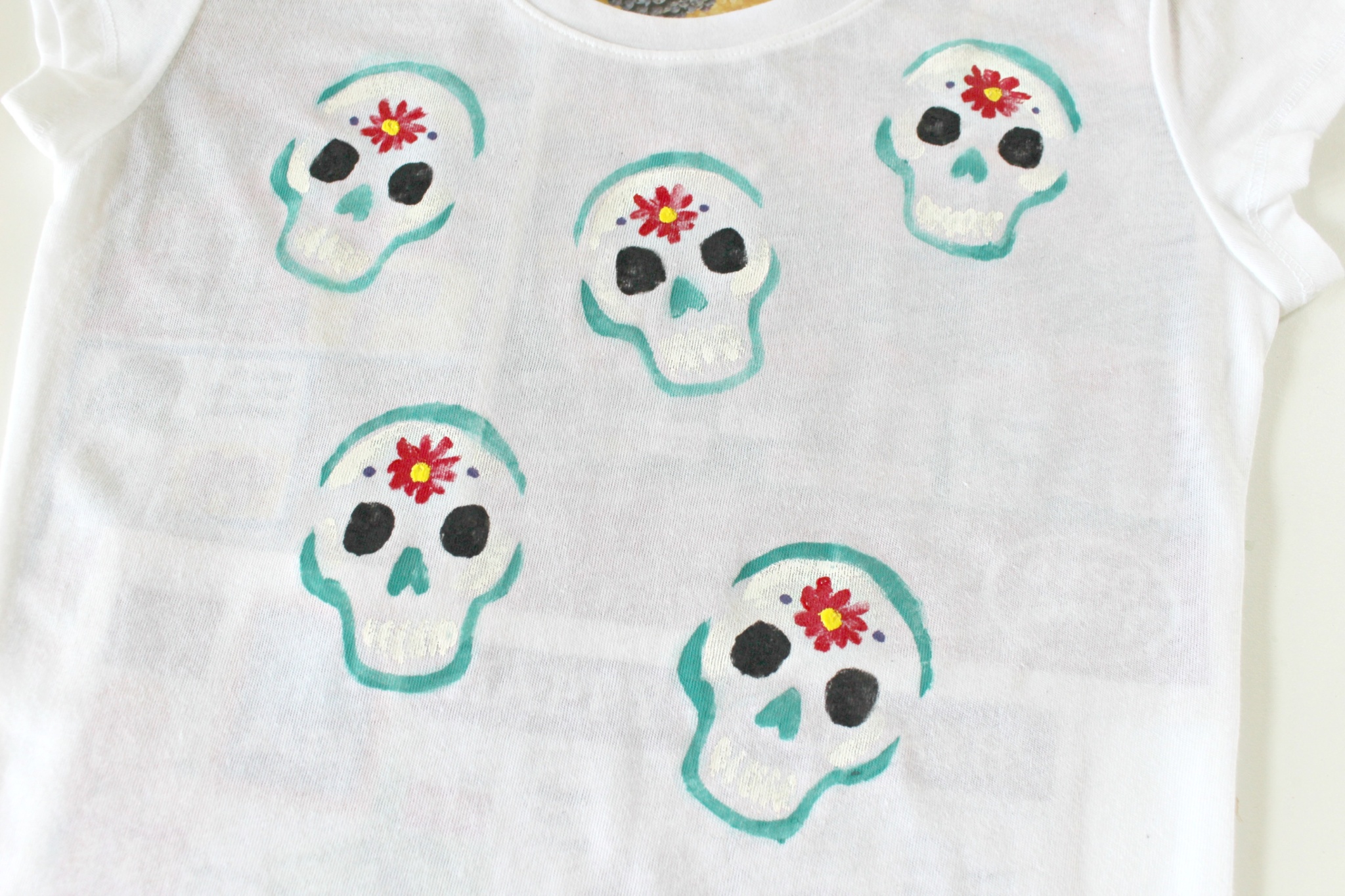 Step 8. Use a pointed paintbrush to add a dab of yellow paint in the center of the flowers.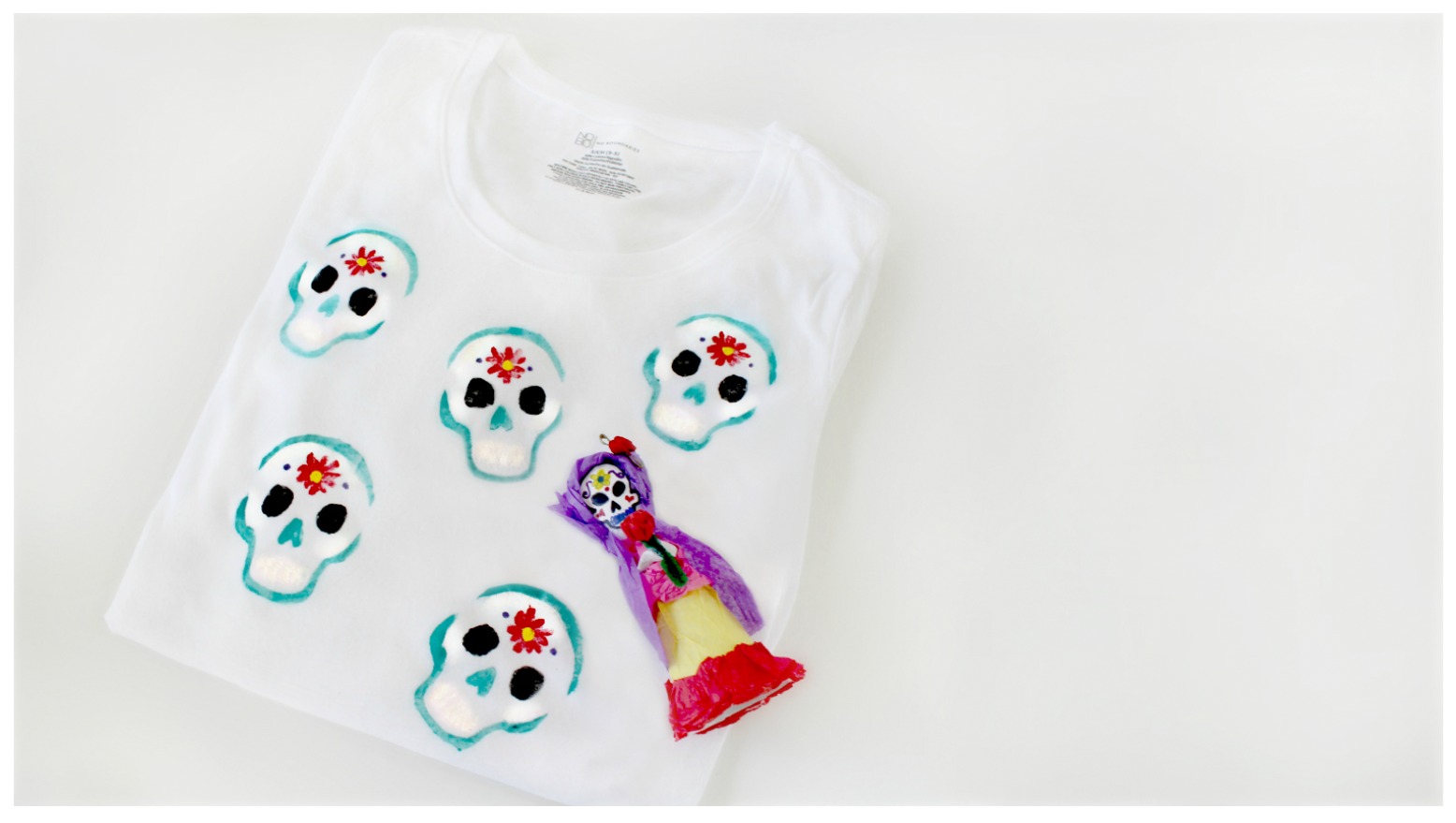 If you like sugar skull be sure to check out my other sugar skull DIY projects and Day of the Dead recipes.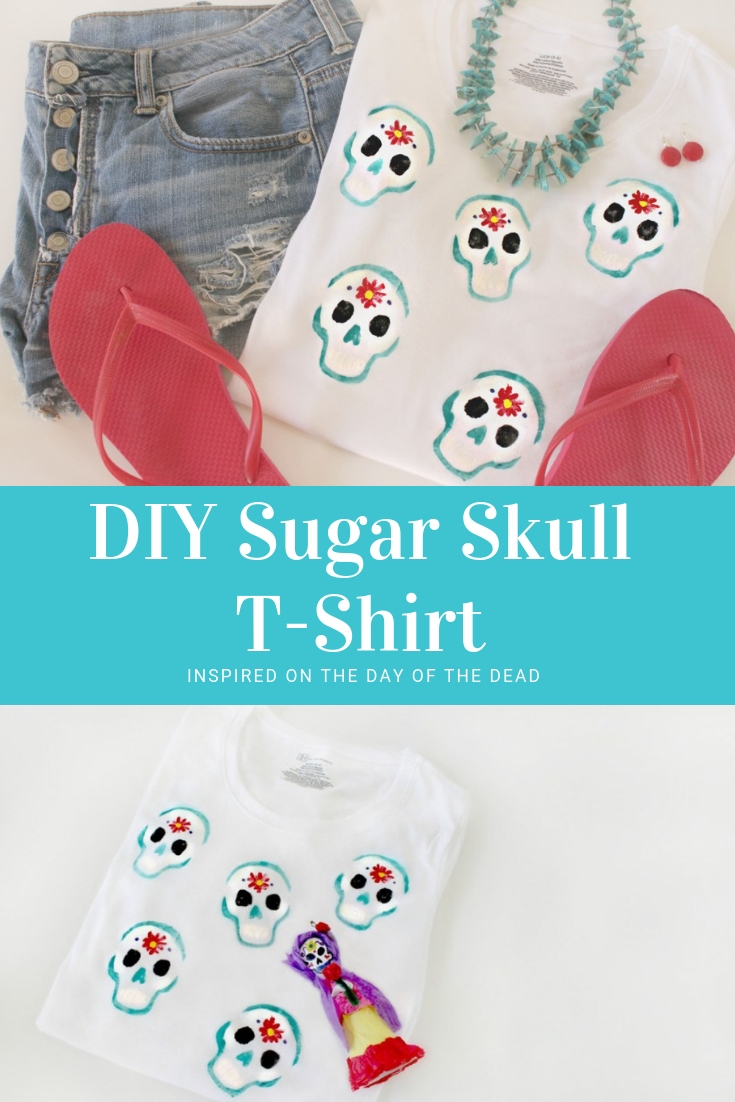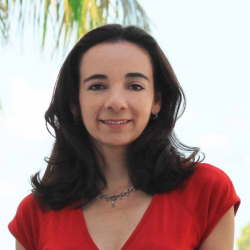 Latest posts by Paula Bendfeldt-Diaz
(see all)