This post is also available in: English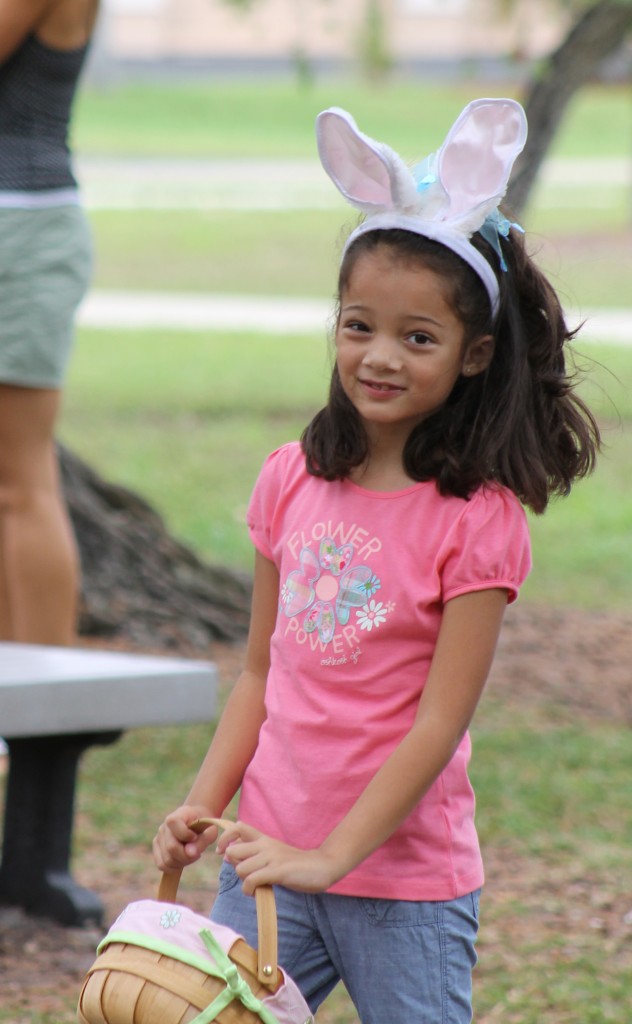 Semana Santa and Easter Sunday are one of my children's favorite holidays. My little guy is all about chocolate, while my daughter loves the idea of the Easter bunny, the parties, and crafts. Easter is almost over, and even though I swear I only looked away for a second, my kids run around the house in a sugar rush after eating more chocolate eggs than they should have. It gets me thinking about how different their memories of Semana Santa will be from mine.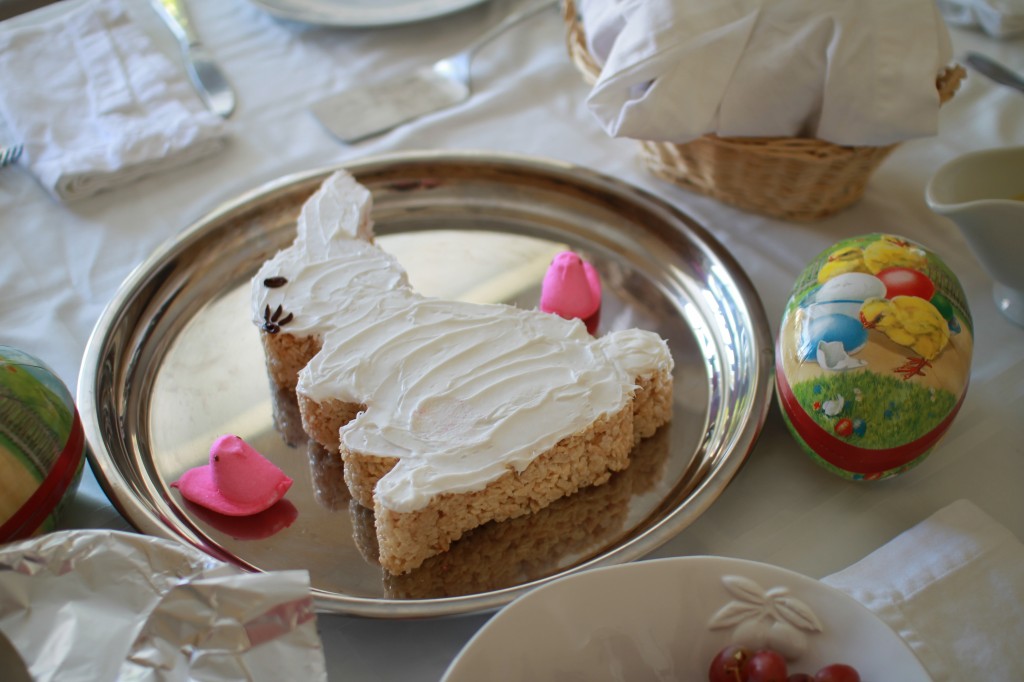 The Meaning of Semana Santa
We love decorating eggs, taking pictures with the Easter bunny at the mall, and hunting for treats while wearing cute dresses and lovely baskets. But the real meaning of Semana Santa (Holy Week) is not only about that. In Latin America, Holy Week is a holiday taken quite seriously. And its importance warrants most people taking a whole week off from work.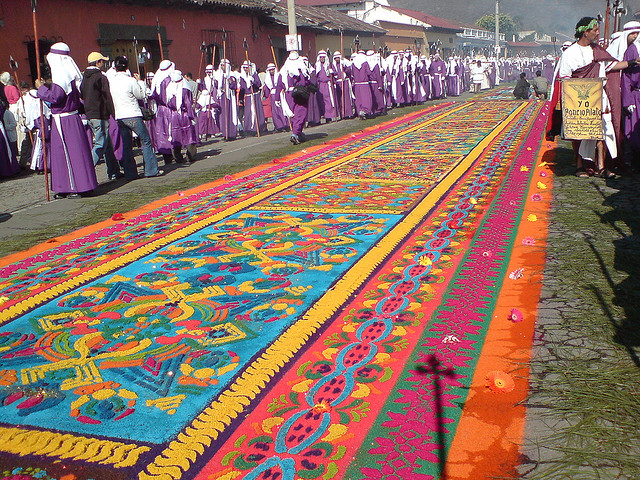 Semana Santa in Guatemala
In my home country of Guatemala, the traditions kick off right after Carnaval. The colonial town of Antigua Guatemala hosts the most beautiful religious celebration in America. Massive solid wood floats or andas bearing statues of Christ, making their way through the colonial city's cobblestone streets. As a Guatemalan tradition, families cover the passways with intricate carpets made of colored sawdust, flowers, and fresh fruits.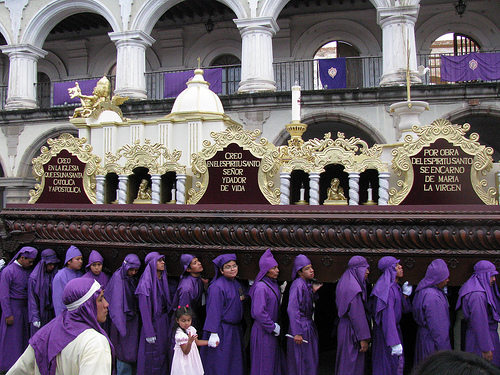 The whole city overflows with cucuruchos, men dressed in purple, who carry the andas on their shoulders. The air is full of incense and the smell of corozos. The city is overrun with tourists from all over the world trying to get the best pictures of a beautiful celebration bursting with reverence and significance. I have to admit that even though I come from a catholic family, I have never been very religious. But being in Antigua during Semana Santa and witnessing the processions is a spiritual experience in itself. And I promise it is something you will never forget.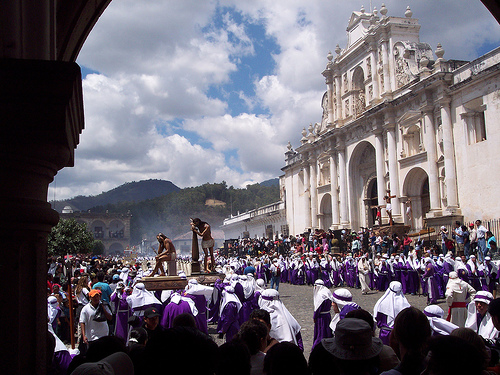 Blending Traditions in Our Home
I hope that my children will be able to experience Semana Santa in Guatemala one day. Still, in the meantime, we talk about how their grandparents, uncles, and cousins are celebrating in Guatemala. We point out the colorful traditions and how they are different from the practices in the United States. We look at pictures, and they especially love reading the beautifully illustrated book Alfombras de aserrín: Sawdust Carpets, Spanish-Language Edition
.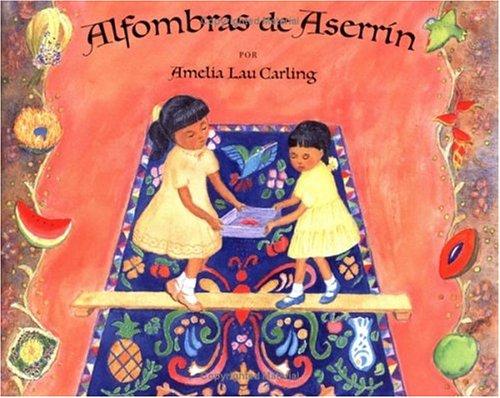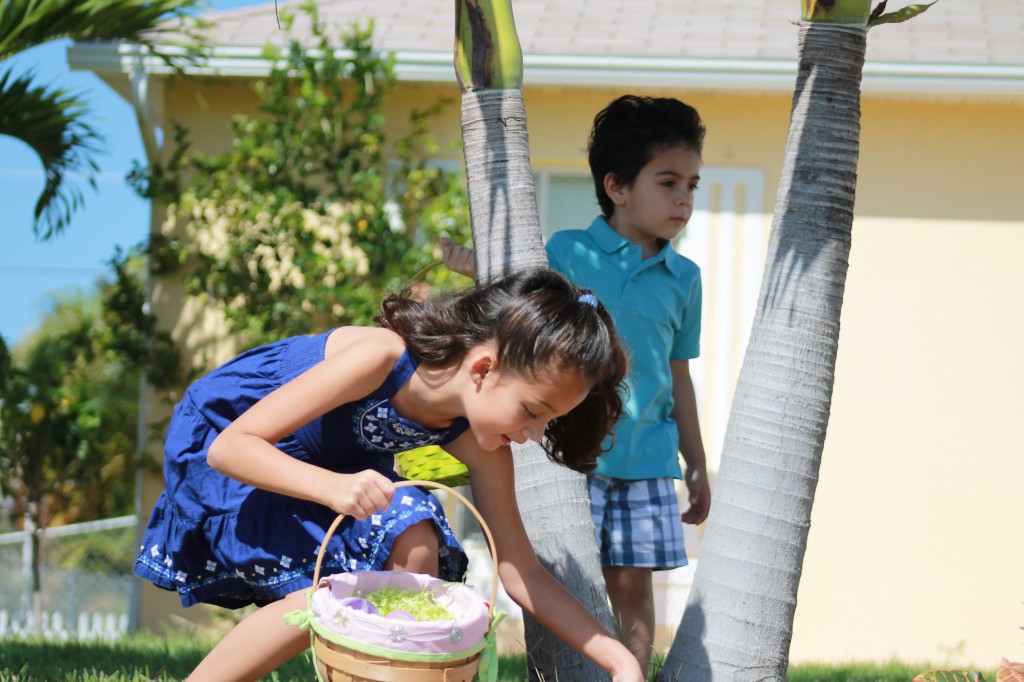 Great Ideas on How to Celebrate Easter and Semana Santa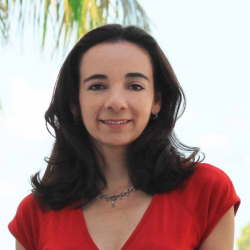 Últimas entradas de Paula Bendfeldt-Diaz
(ver todo)