Check these unique out-of-the-box creations to decorate your Easter eggs. You can easily make them at home as these give so many possibilities of what you can do with eggs.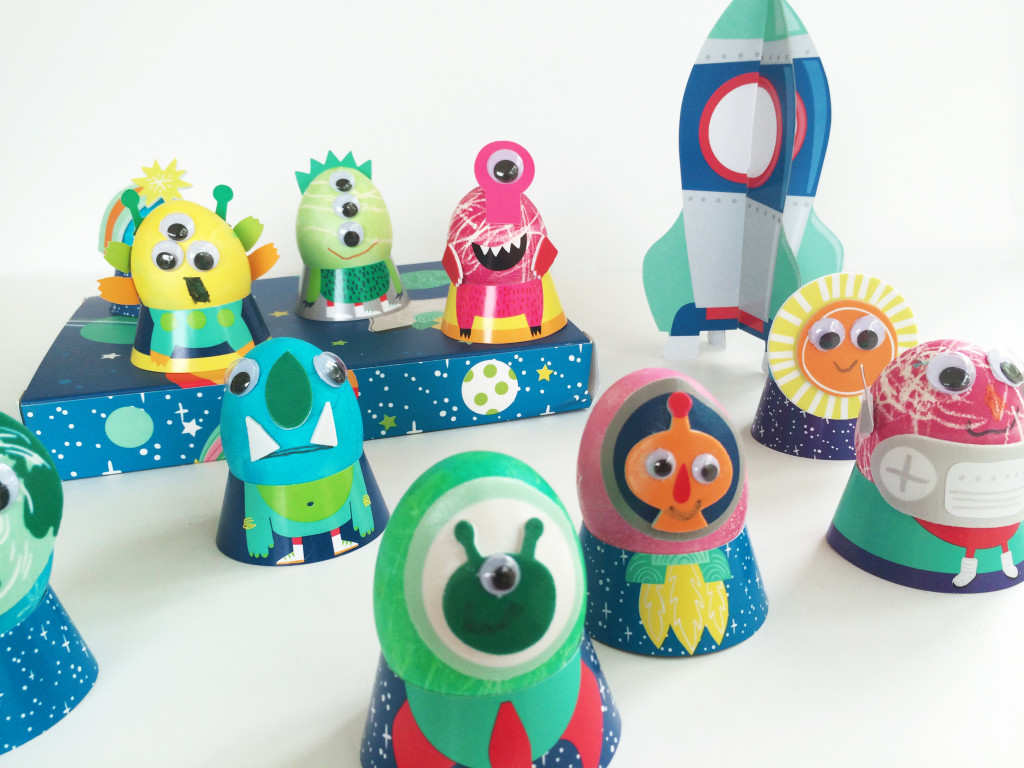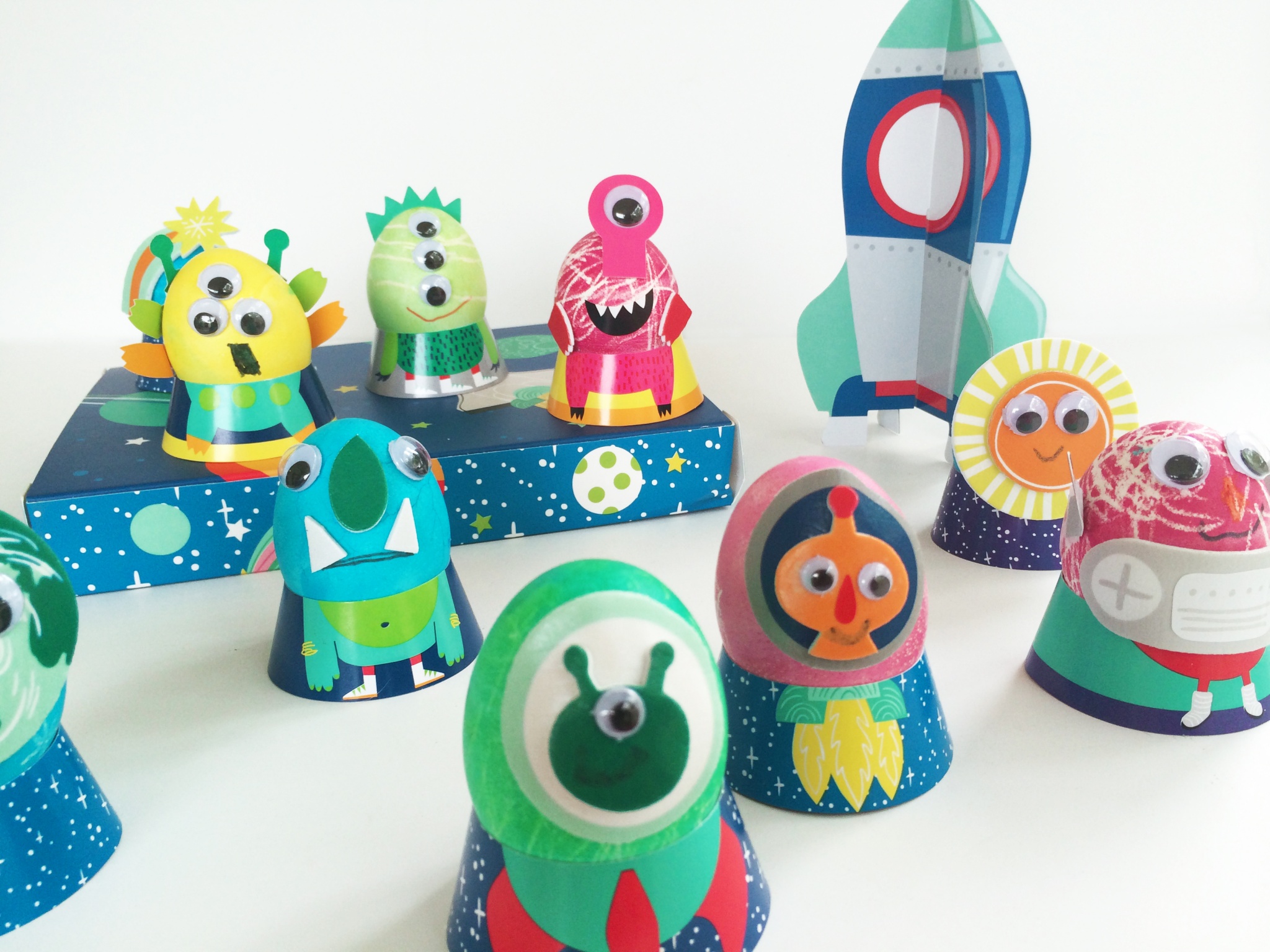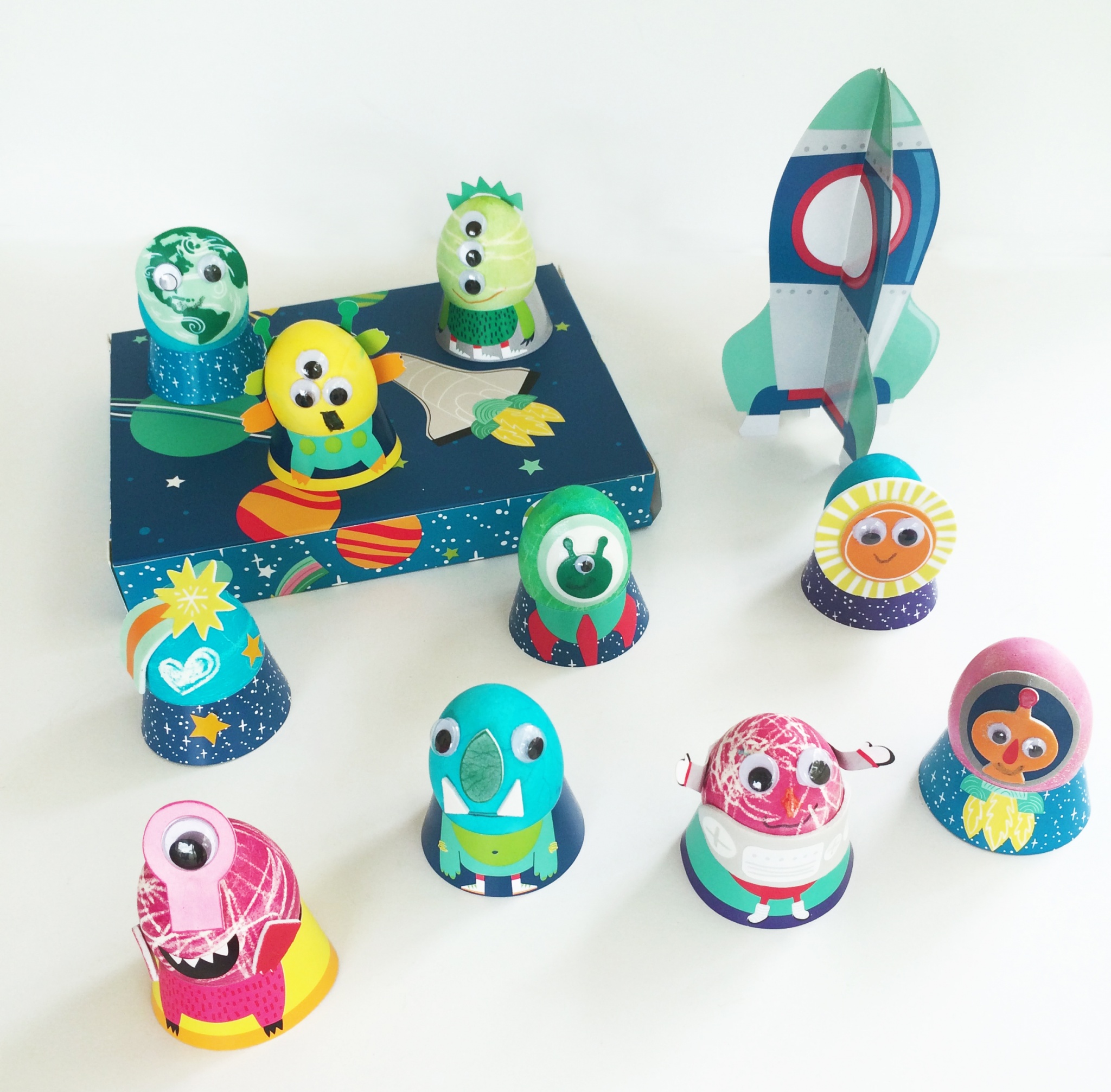 This year the kids have been interested in space. So for Easter, we decided to do something different and creative with the Easter eggs, and we got a space-themed decorating kit. You can also easily make them at home! I like the idea of the paper egg holders as these give so many possibilities of what you can do with the eggs. My kids especially loved the googly eyes, and we have tons of them at home, so we will continue making alien critters.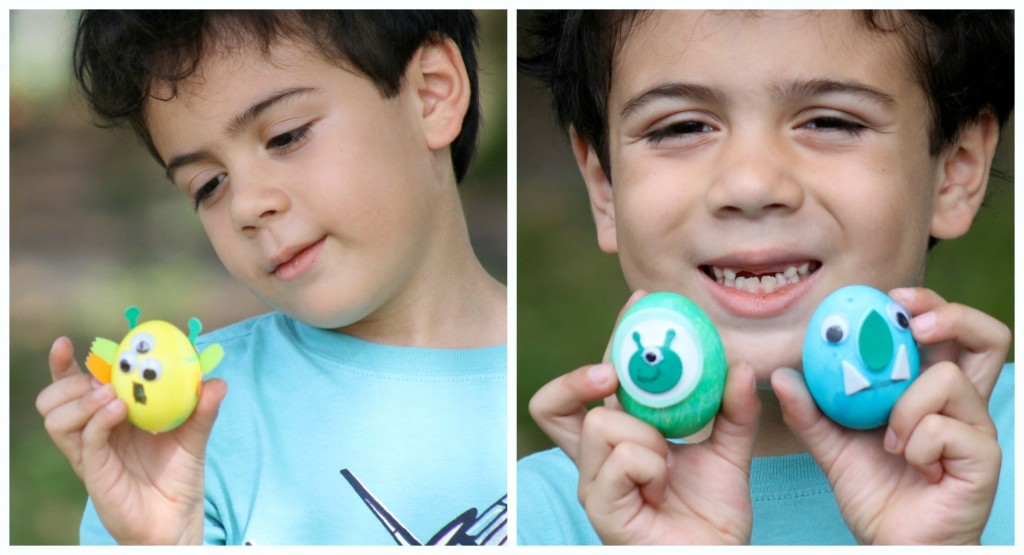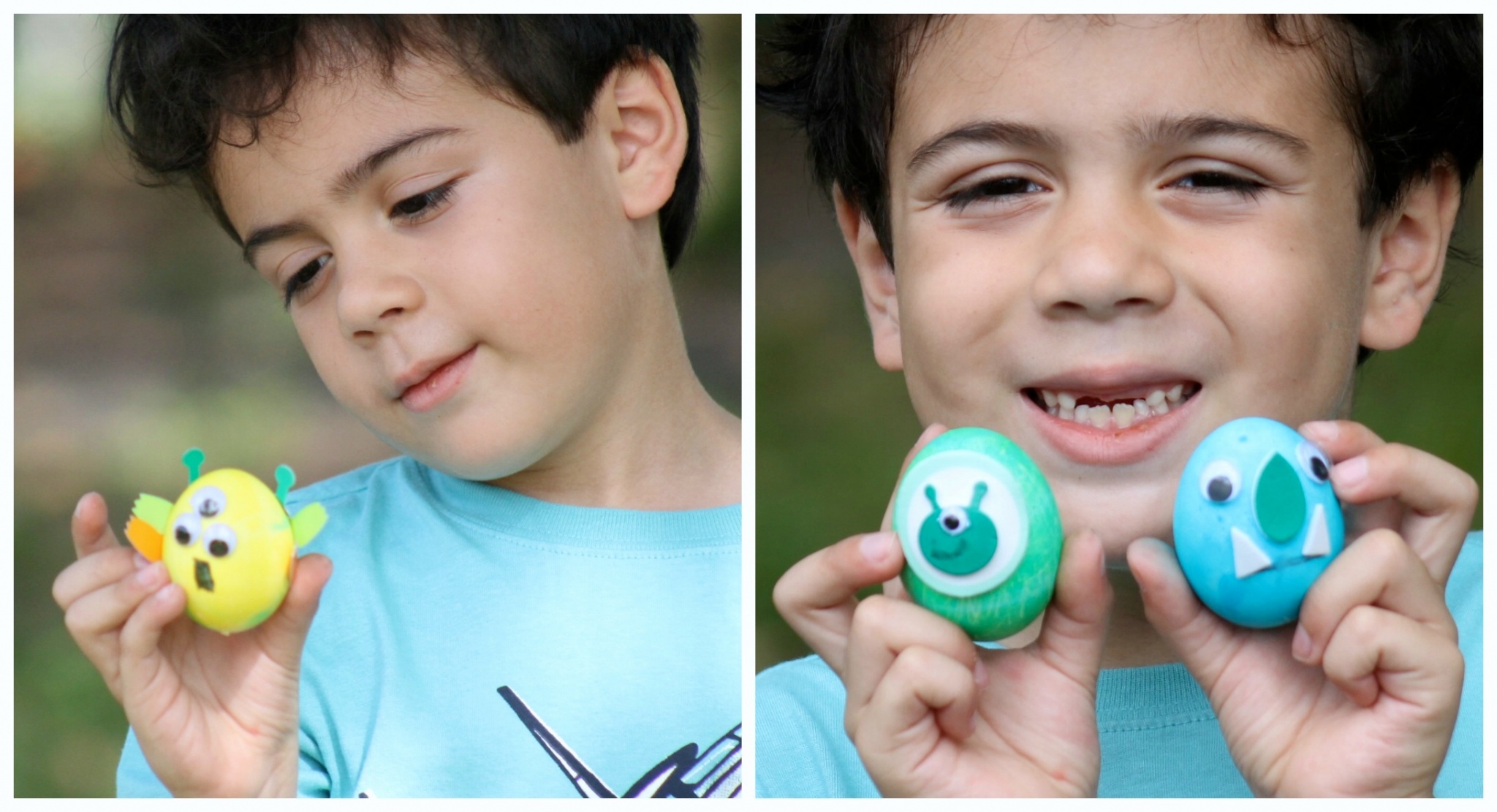 We all had so much fun, and it just got me thinking about what other exciting things we could do to decorate Easter eggs. I found some unique out-of-the-box creations that I would love to share. Here are my favorite ones!
Egg Carton Chicks
I found these cute birdies on Pinterest but could not find the source. They look easy enough to make, and I know my kids would love them.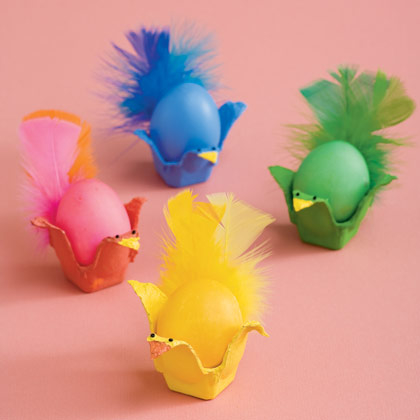 Dried Flower Easter Eggs
I love these, especially since my little guy loves picking up flowers and leaves. We will be trying these next year for sure. These I found at this Gold Team forum.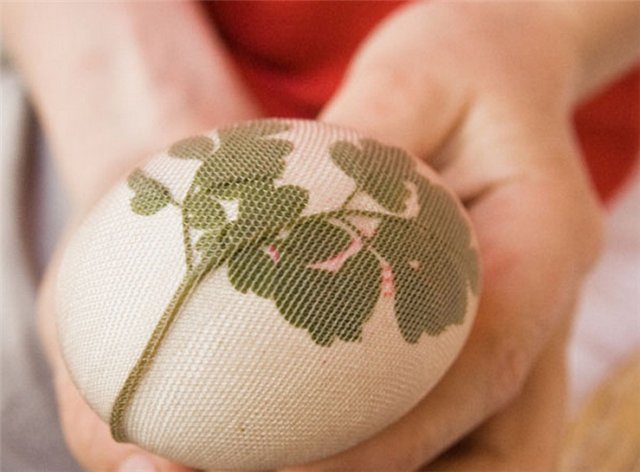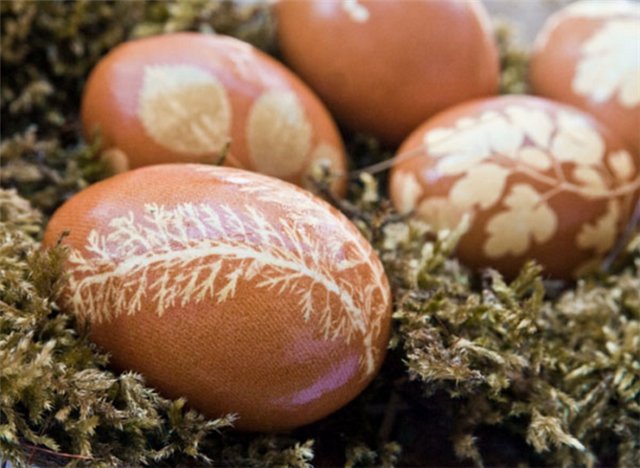 Silk Tie Dye Easter Eggs
These are simply gorgeous, and I know my husband has some silk ties lying around that would be perfect for this! Check out how you can use ugly ties to make beautiful Easter eggs from Our Best Bites.
Monochromatic Eggs
I love these eggs because they are easy to make and come out so beautiful. I found this idea at El Hada de Papel.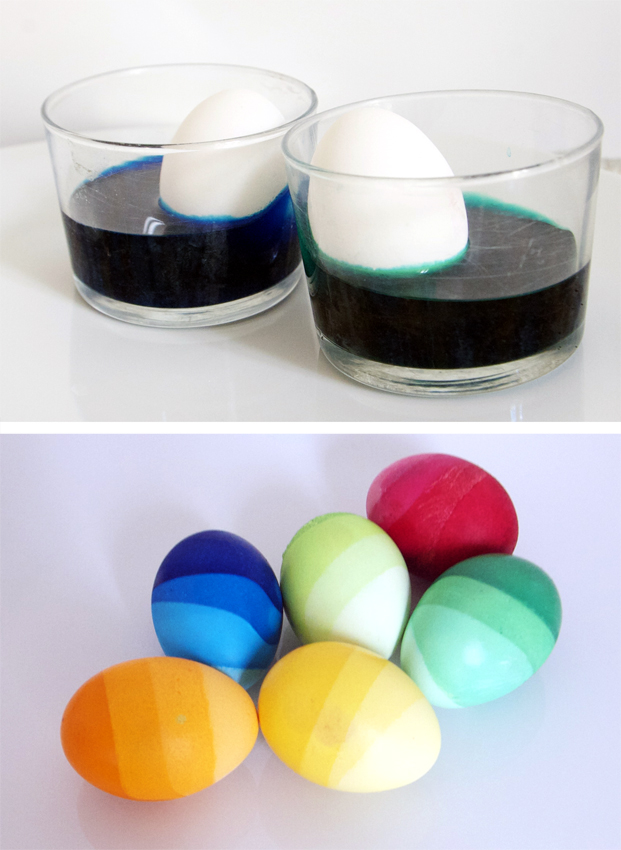 Modern Line Easter Eggs
Another easy-to-make option for decorating Easter eggs, just cut really thin strips of colored tape to make these modern designs. Read more about this idea at Miss Honey Bird.
Pointillism Easter Eggs
These cute bunny-decorated Easter Eggs are from Cutesy Crafts.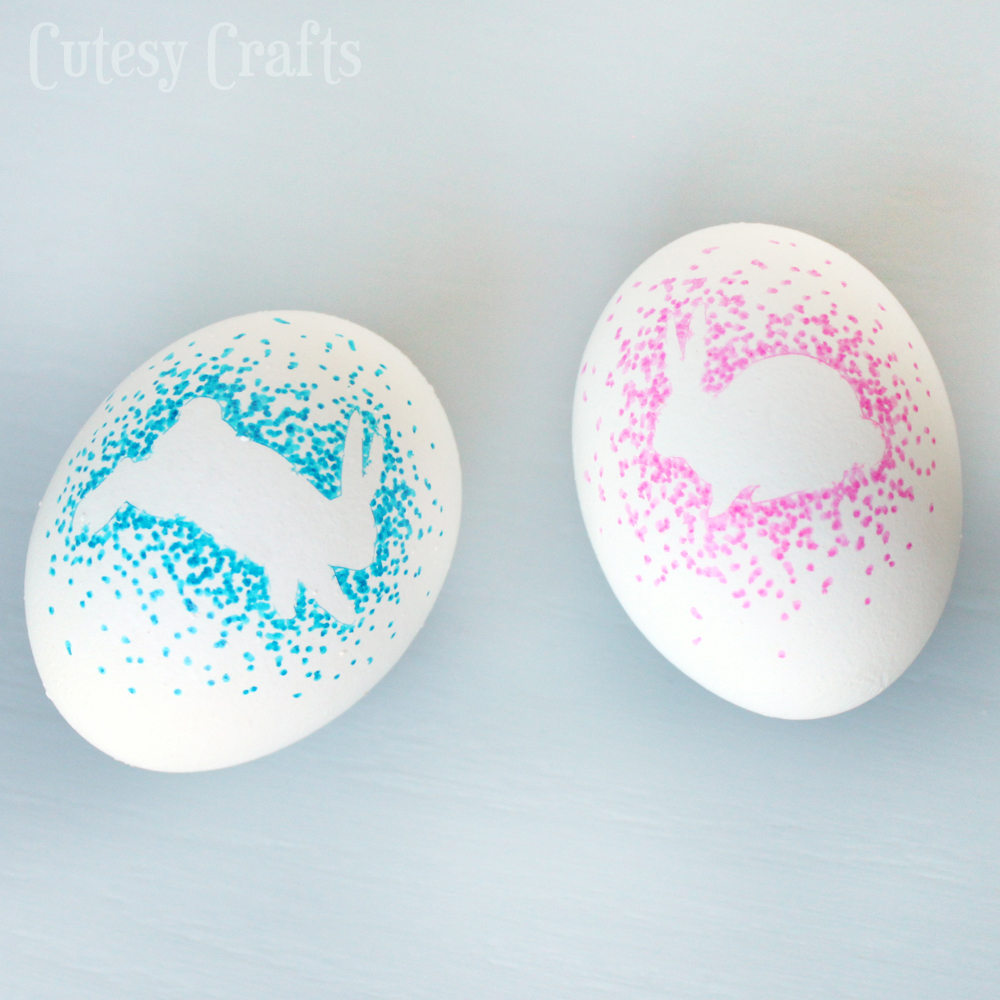 Sharpie Tie Dye Easter Eggs
These are so colorful, and there is no need to dip these eggs in the dye. Check them out at Housing Forest.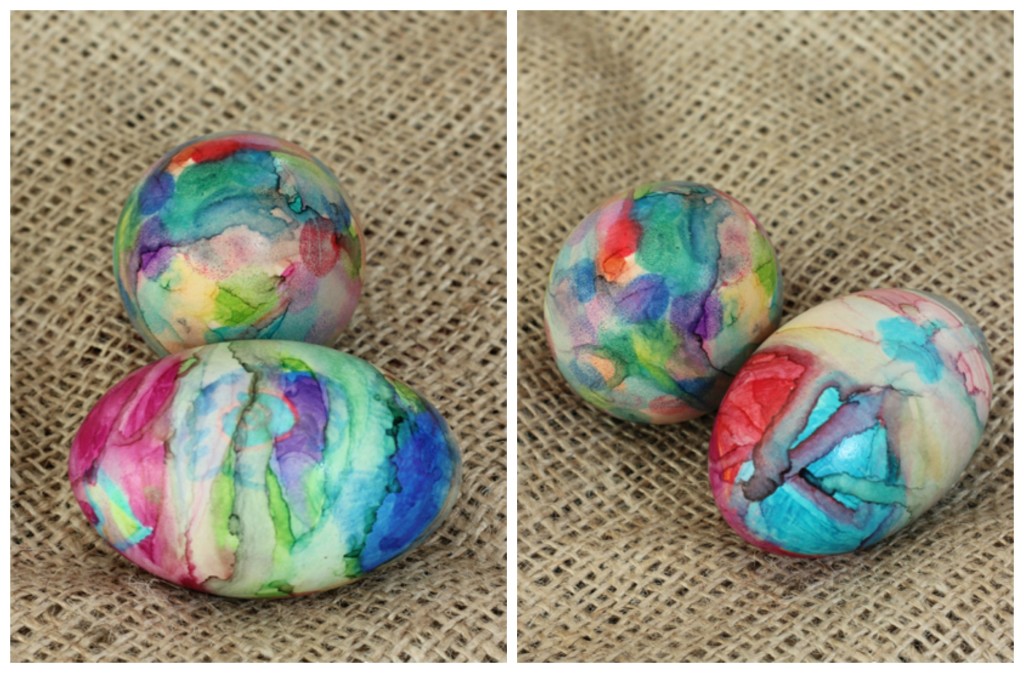 Shabby Chic Easter Eggs
These eggs are definitely keepers. Make them with plastic dollar store eggs and use them to make a beautiful centerpiece. Get the instructions at Design Dining and Diapers.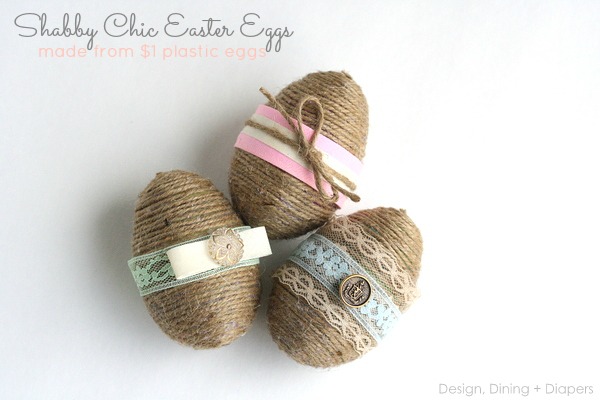 Melted Crayon Easter Eggs
These are a great alternative if you do not want to dye them, and I know we have lots of old crayons that we could use to make these. Get the complete instructions at Housing a Forest.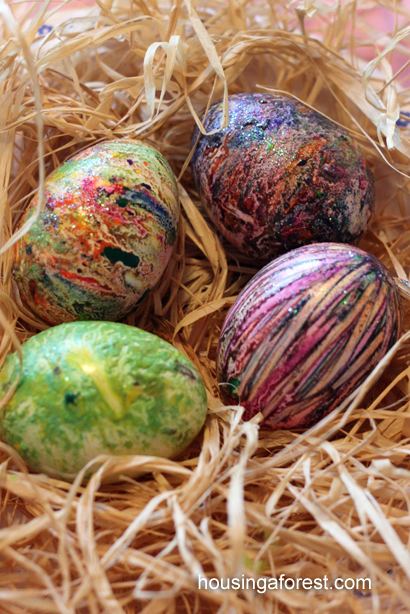 Puffy Paint Easter Eggs
I love the texture, colors, and originality of these beautiful eggs. You can check them at Better Homes and Gardens.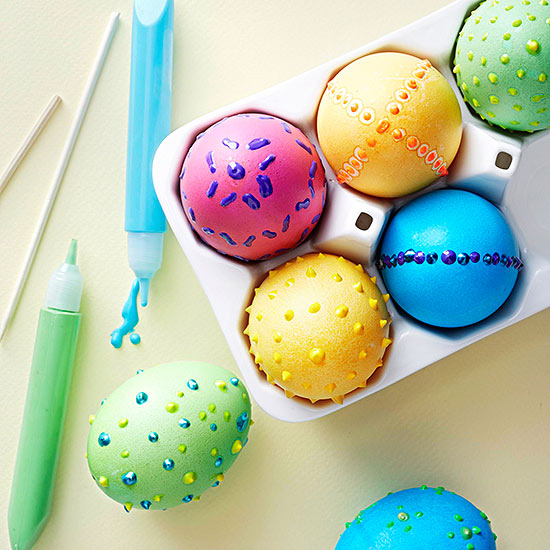 Cute Cascarones
Painting Easter eggs is a fun tradition for kids. In Guatemala, painting eggs is also a tradition that takes place a little earlier than Carnaval. They are full of pica-pica or confetti, making your adorable cascarones more fun!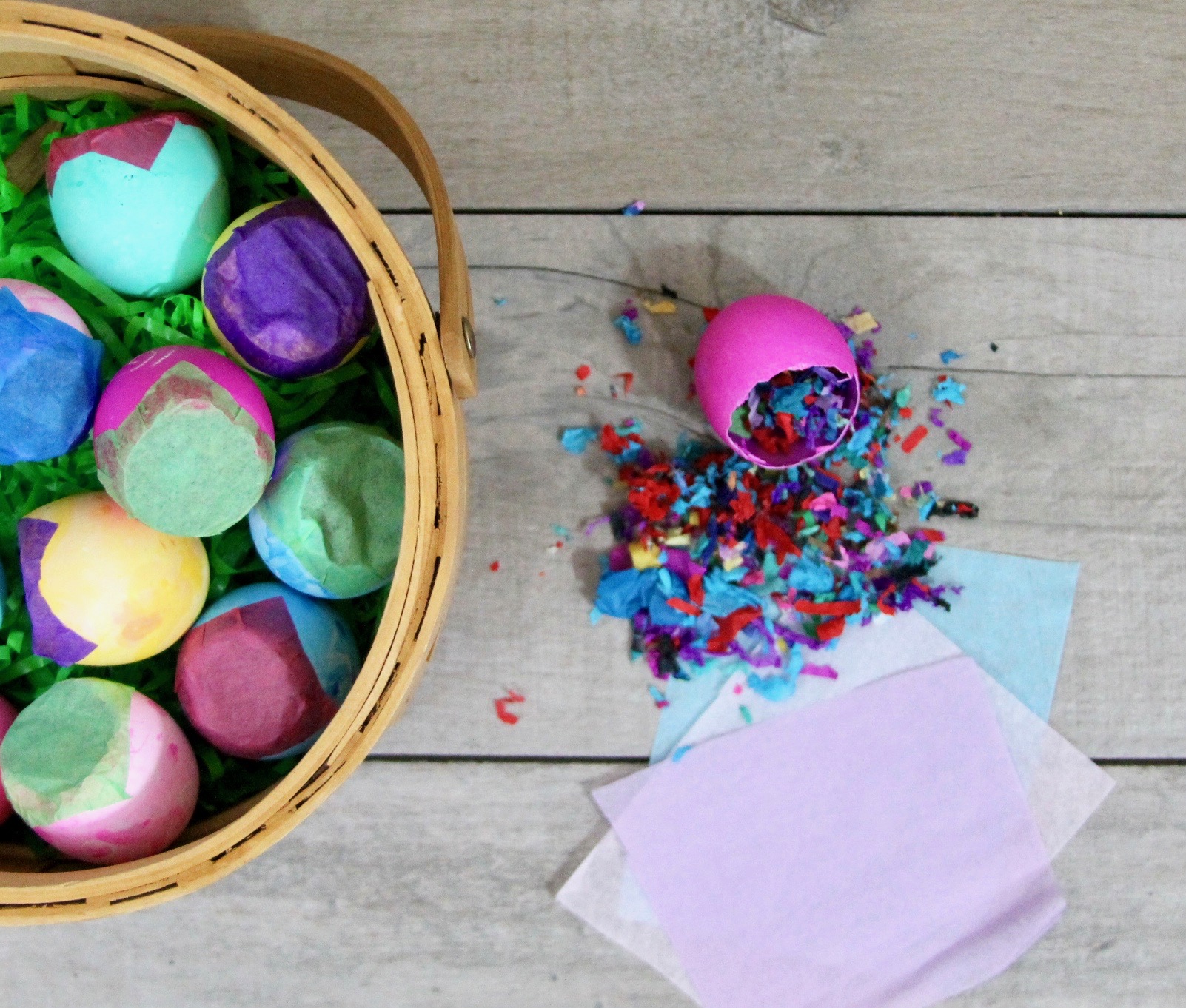 Glow in the Dark Eggs
It is a fun activity and an excellent option for hiding eggs at night or early morning before dawn, and kids can look for them in the dark! How fun! You can get all the details on doing this at Growing A Jeweled Rose.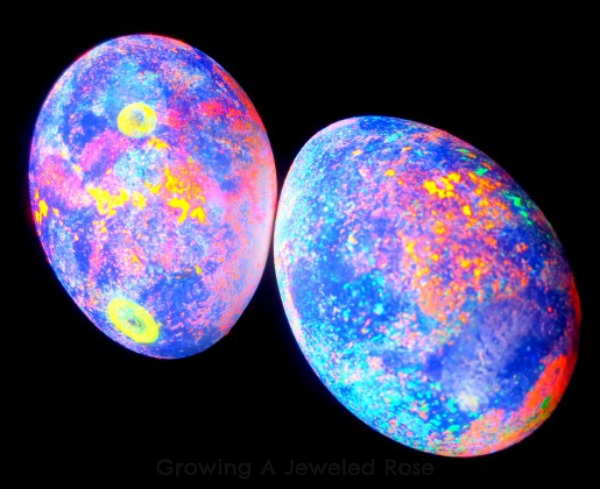 Scratch and Glitter Easter Eggs
These eggs combine two great ideas in one egg. My little guy just discovered scratch painting and loves it, so this would be perfect for him to do. Get the complete instructions at Blog Me Mom.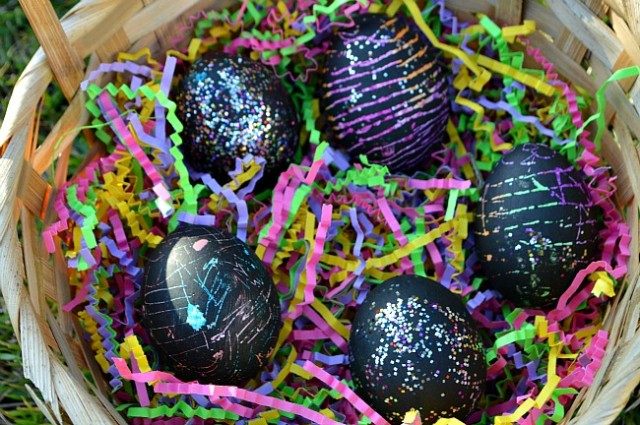 Pretty as Flowers Easter Eggs
Using scrapbooking flowers, these beautiful eggs are perfect for Easter decorating. You can find it on Martha Stewart's website.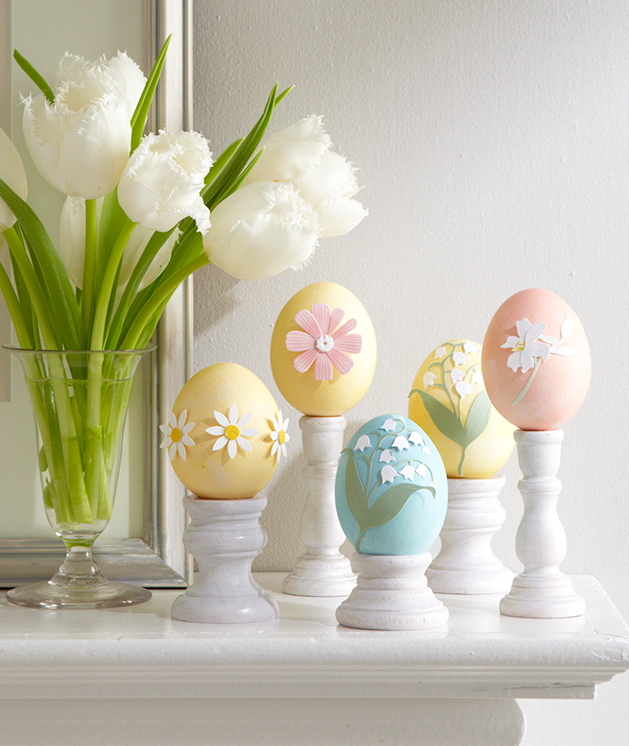 Latino-Inspired Easter Eggs
These Latino-inspired Easter egg creations are a super cute and colorful way to make your baskets pop. They are so much fun that your kids will love decorating them.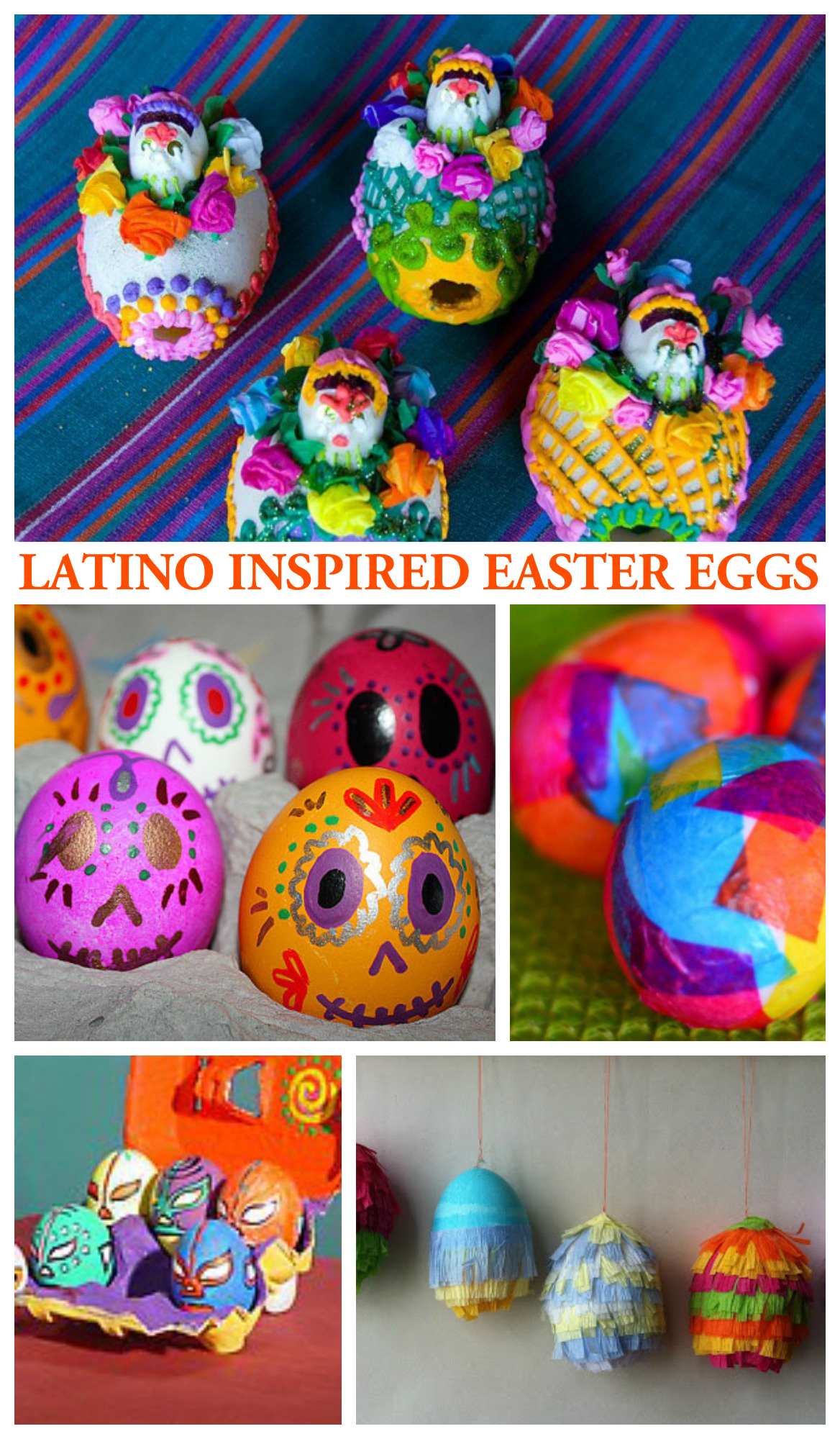 Other Easter Ideas You Will Love
Easter-themed DIY Window Clings: If you and your littles can trace, you can create these beautiful Easter (or Spring or any holiday) window clings. Let your creativity run free, and decorate your home with easy, not-so-messy clings!
Fun And Easy Easter Crafts For Kids: You'll love all these adorable crafts on the list – from cute spring animals to Easter egg projects, there's something for everyone! Your kids will love these fun Easter crafts.
DIY Easter Egg Basket Decoration: Bring a touch of the season and holiday into your home with this cute DIY Easter egg basket decoration. This bunny and Easter egg-themed basket is more modern-looking.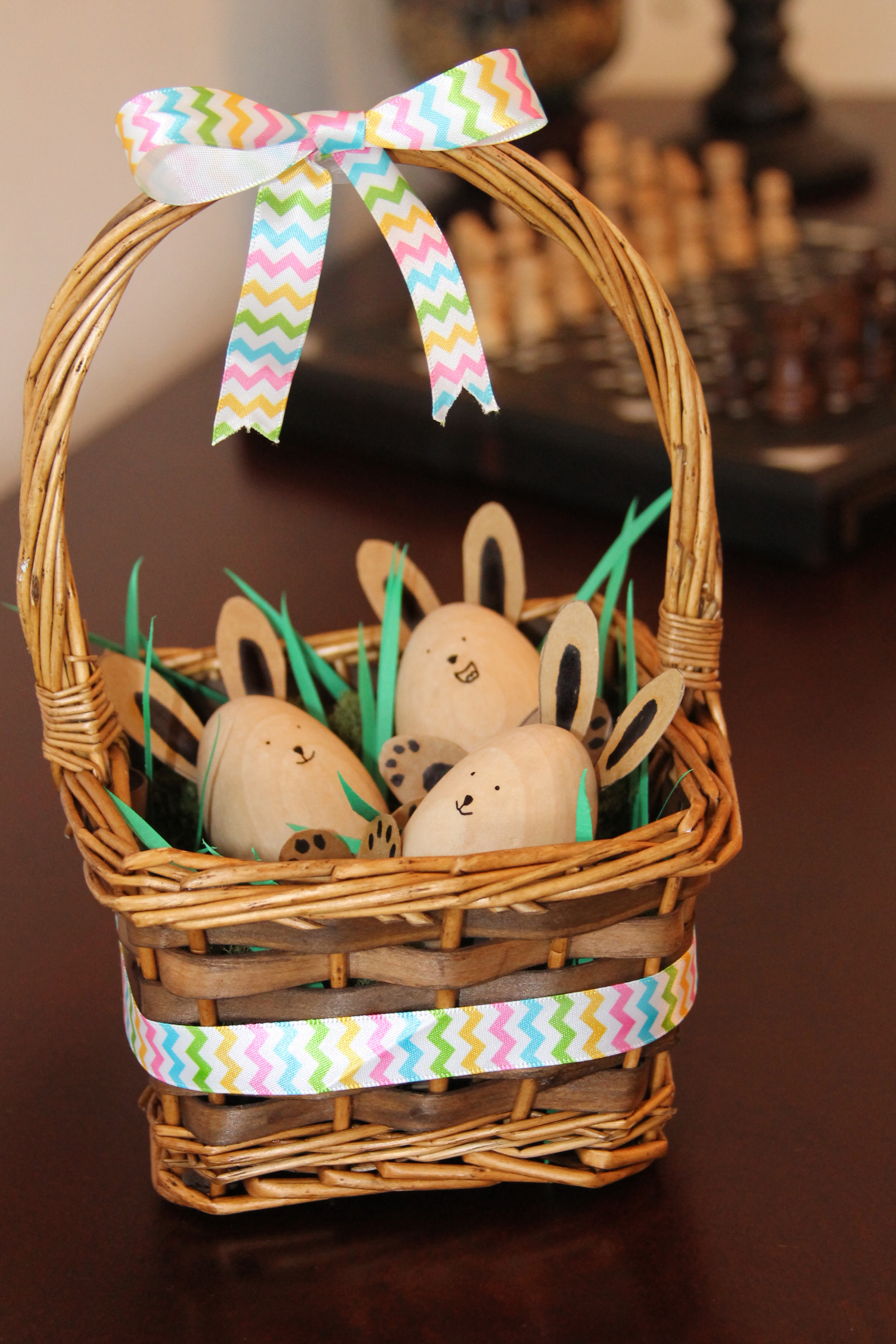 Fun Easter Basket Ideas For Boys: Lots of Easter basket ideas for boys of all ages, and you're sure to find something your little one will love. From slime and candy to Star Wars and Marvel-themed Easter baskets, there is something for everyone.
10 Kid-Friendly Easter Party Ideas: From adorable party favors, fun party activities, and Easter party foods, these kid-friendly party ideas will help you create a unique Easter party your kids will remember for years to come.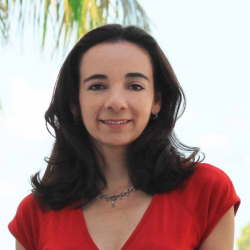 Latest posts by Paula Bendfeldt-Diaz
(see all)