Sometimes it's hard to come up with fun Easter baskets for boys. But look no further! I have included many Easter basket ideas for boys of all ages, and you'll find something your little one will love. From slime and candy to Star Wars and Marvel-themed Easter baskets, there is something for everyone. I have also included some fun printable ideas for putting inside Easter eggs and decorating an Easter basket for kids at home.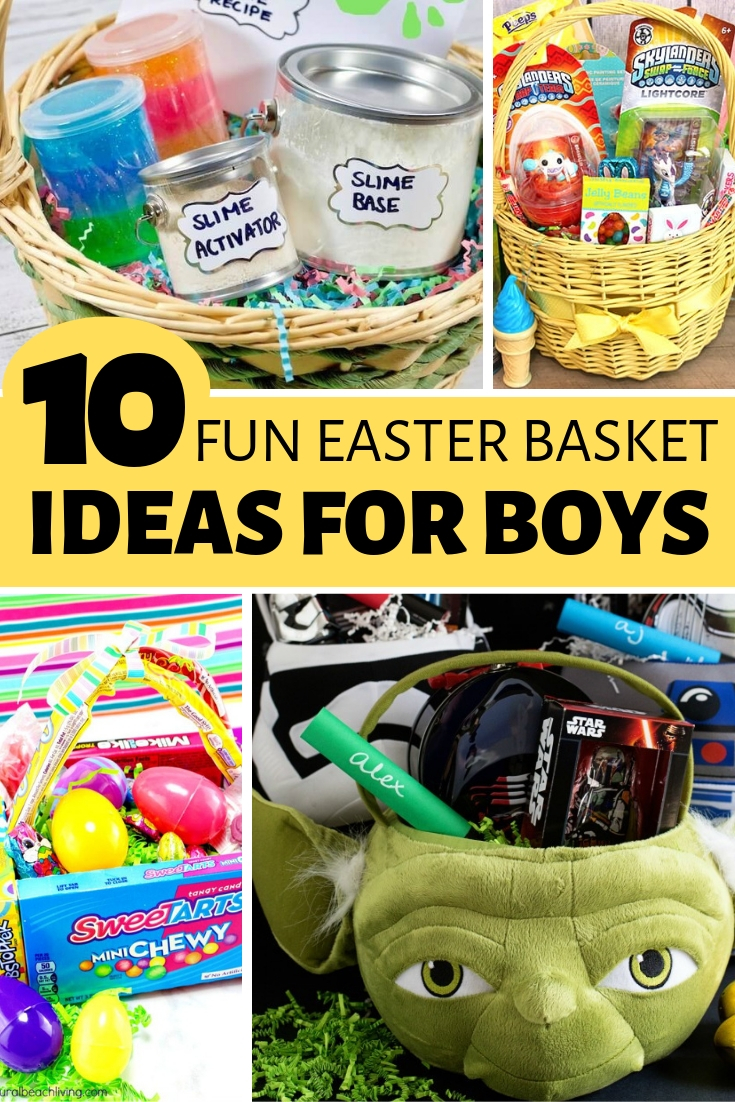 Easy and Fun Easter Baskets For Boys
Although my kids are getting older and don't believe in the Easter bunny anymore, they still look forward to celebrating Easter (and all the goodies that come with it). So, of course, we always make a big deal about our annual Easter brunch with family and friends, full of delicious dishes and sweet desserts. And let's not forget our traditional Easter Egg hunt!
But getting your older kids involved, especially boys, gets harder each year. Easter baskets are a big part of this festivity, so I thought about fun ideas to customize my kid's basket. And who better to make them extra special than mom, right? Now, they look forward to waking up and discovering what the Easter bunny has left behind for them!
What Do You Put In An Easter Basket?
The short answer? Anything that you can fit! Easter baskets are easy to assemble with items you already have at home. Of course, you can never go wrong with goodies like marshmallow chicks, chocolate bunnies, and adorable decorated eggs. But for boys, especially tweens and teens, Easter celebrations may feel like kid's play.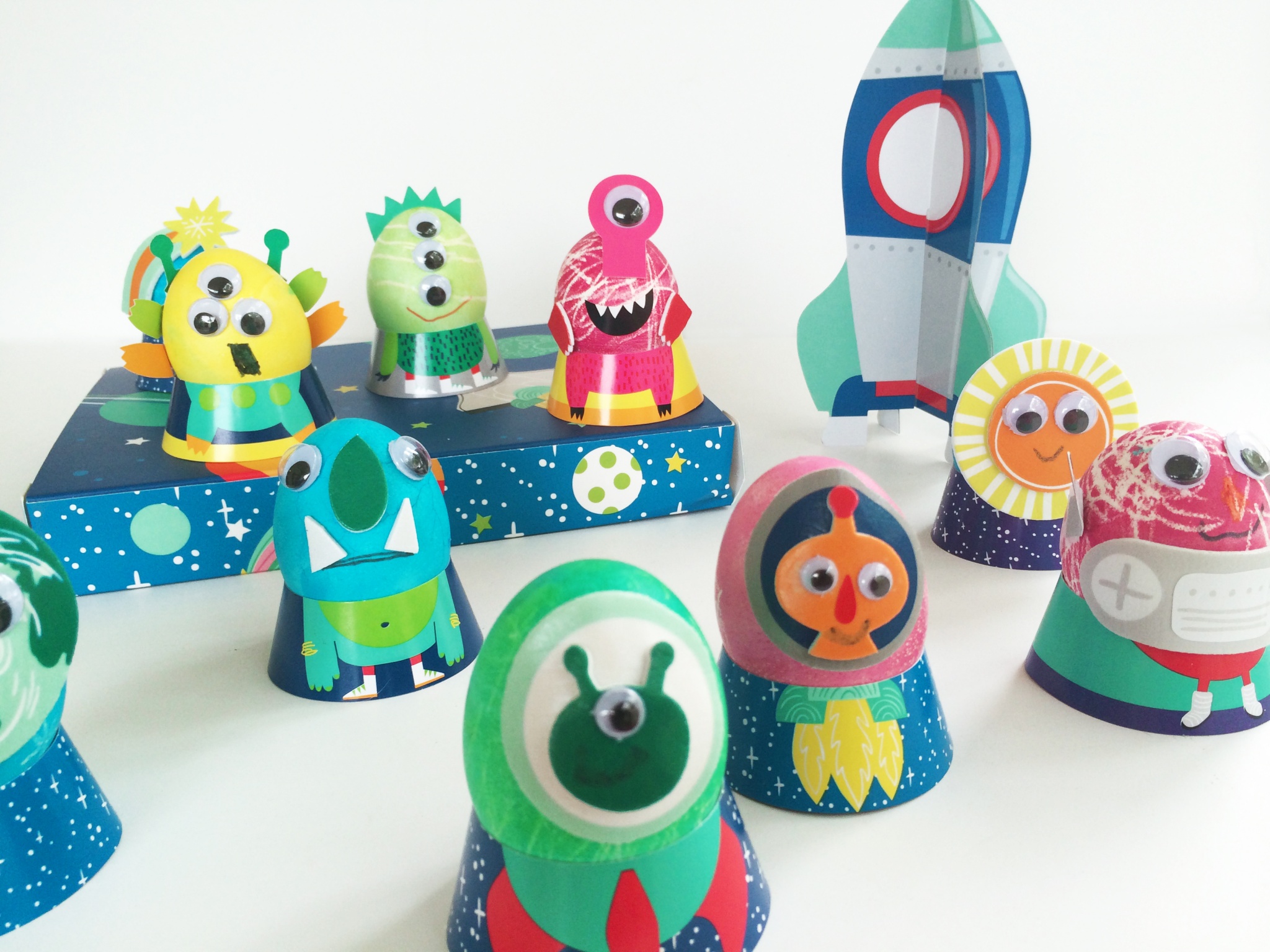 So make them extra special, like adding a gift card, books, a cool t-shirt, or a creative coupon book. Fun-shaped fillers like chocolate, candy, or even a cute batch of Easter-themed cookies will brighten their morning. Hopefully, you will find inspiration in this post, with fun and creative ways to involve every family member in making and enjoying one of these cute Easter baskets.
Fantastic Ideas for Easter Baskets for Kids
Here are some fun, creative ways to celebrate Easter with your boys! From Lego to slime, no matter which way you go, one thing is certain: if you try one of these Easter ideas, your basket will stand out!
1. Lego Dimension Easter Eggs | Seeing Dandy
Surprise the kiddos on Easter with these creative toy-packed eggs. LEGO pieces are the perfect size/fit for being inside Easter eggs. So much fun to disperse the unbuilt pieces throughout the eggs and watch your kids hunt and assemble all unbuilt pieces and characters before they play.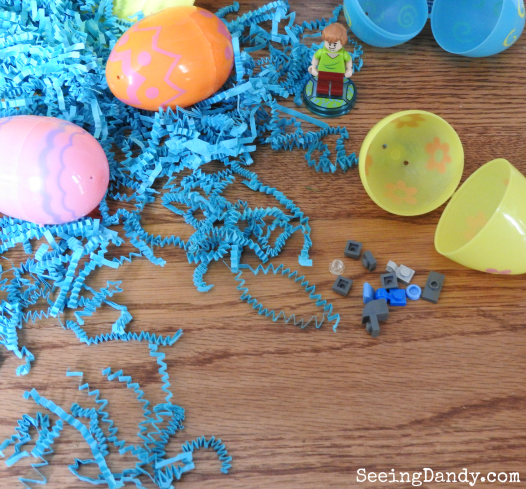 2. Marvel-Inspired Easter Basket Ideas & Free Printables | Growing Up Bilingual
Make it a "MARVELous Easter" for your kids with this fun superhero basket with your favorite Avengers! It's so simple, and the best part is that it is a fun family activity perfect for the Easter hunt.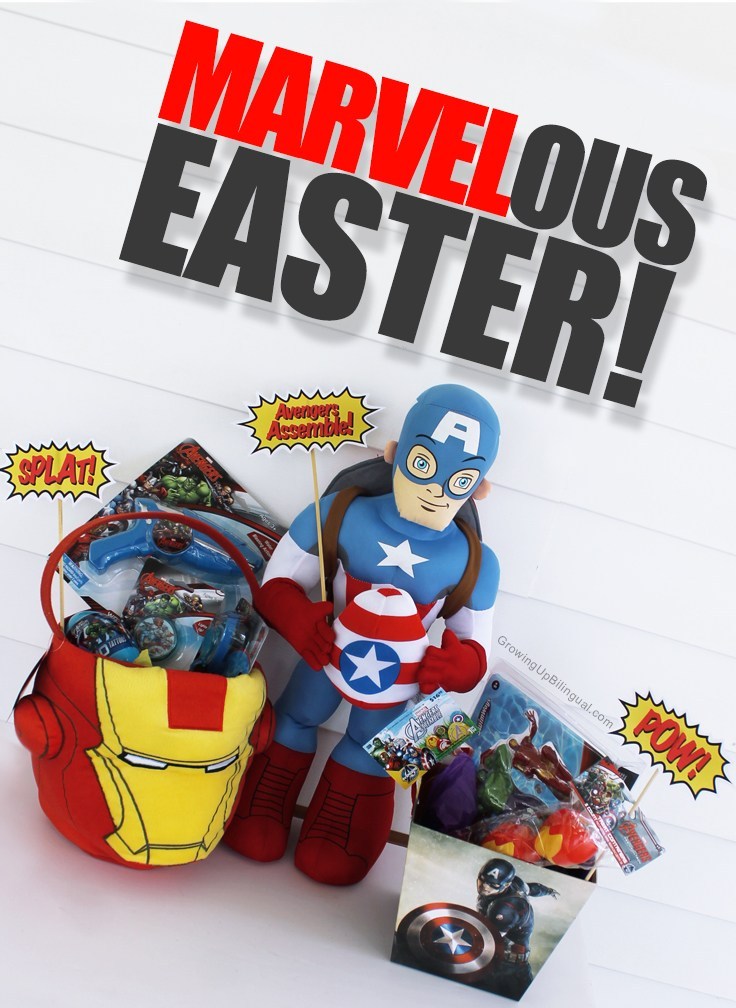 Kids won't even miss the candy with this creative and cool Slime Easter Basket! Packed with gooey goodies and supplies to make slime at home, you can make these without worrying about causing a sugar overload!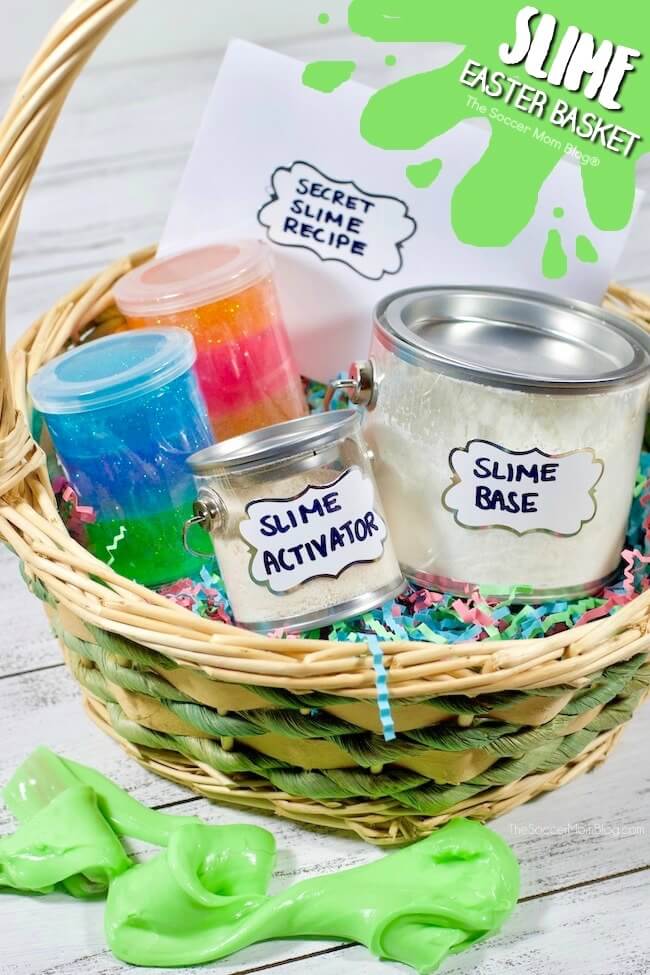 4. Printable Bunny Money | Thrifty Jinxy
Adding some variety to your Easter eggs could start a brand-new Easter tradition! This money printable makes coupons for fun treats like a movie night, skipping chores, and breakfast for dinner to hide in plastic eggs.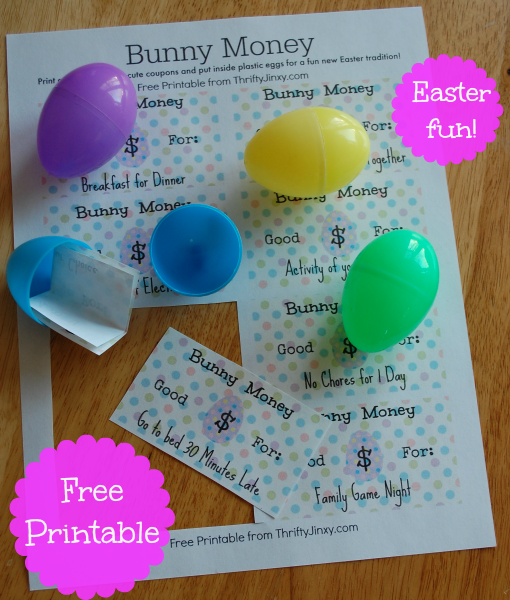 These DIY Easter baskets are fun and easy on the budget. Plus, they make a perfect gift idea for teens and young adults. Isn't that Awesome!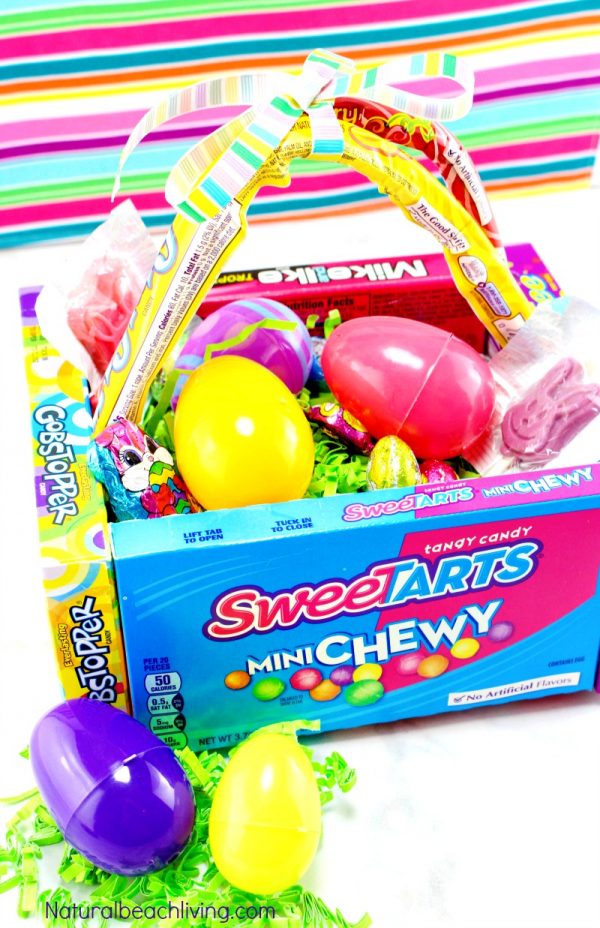 Bring some Easter decor that is a little out of the box and more modern looking to match our home décor but fun for kids to make. Add a touch of the season and holiday into your home with this cute project the whole family can help decorate.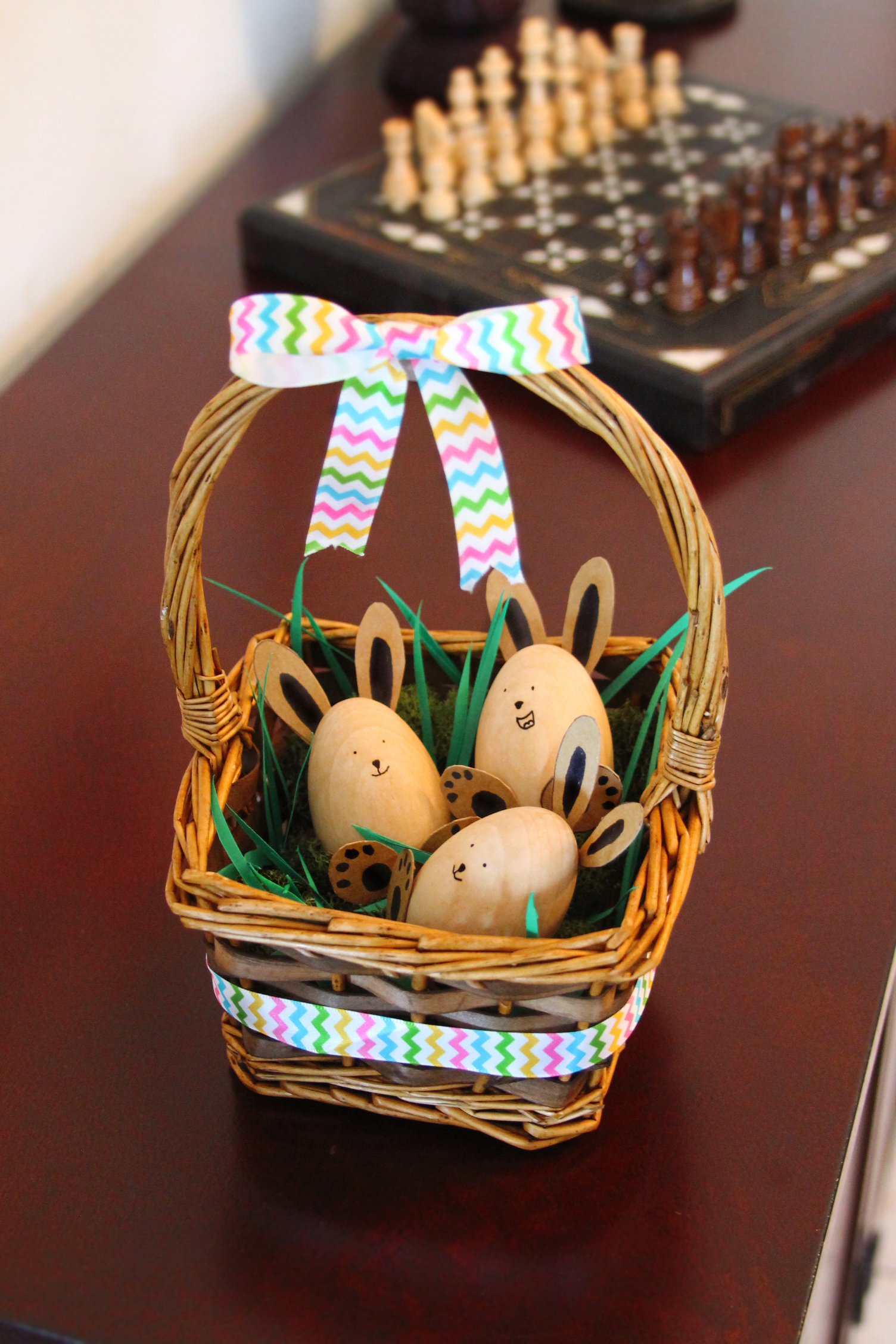 if you have Star Wars fans in your house, these Stormtrooper and Yoda-themed gift baskets are so fun! Load them with Star Wars goodies and plenty of non-candy activities to make your Easter basket an out-of-this-world party gift.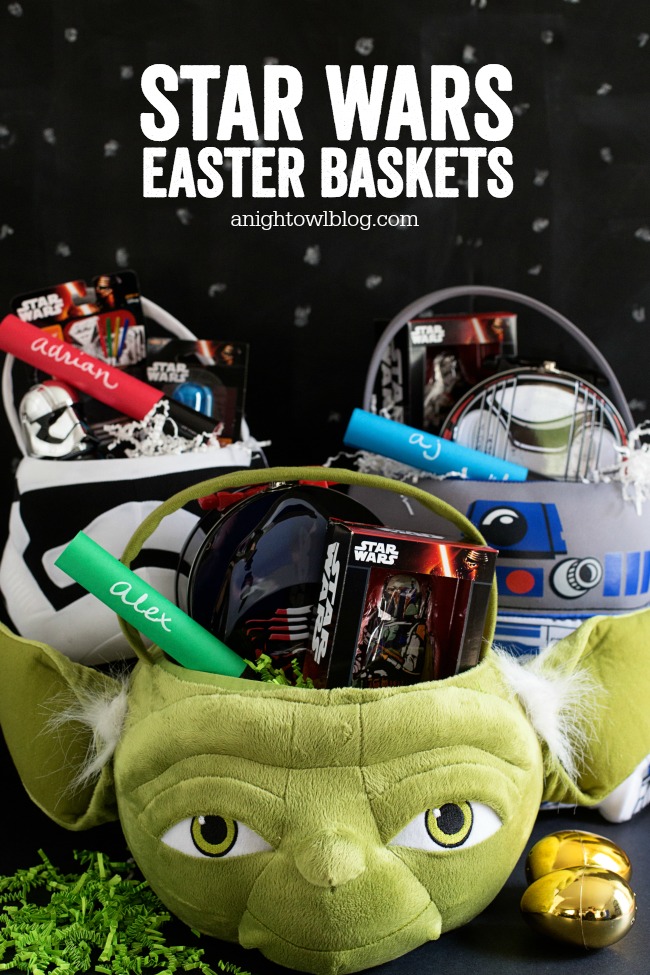 8. Easter Basket Gift Ideas for Teens | A Worthey Read

Your teen, specifically teen boys, will receive these Easter gift ideas well. So whether you want to keep it simple or go all out for an Easter gift, here is a list of spot-on Easter basket ideas.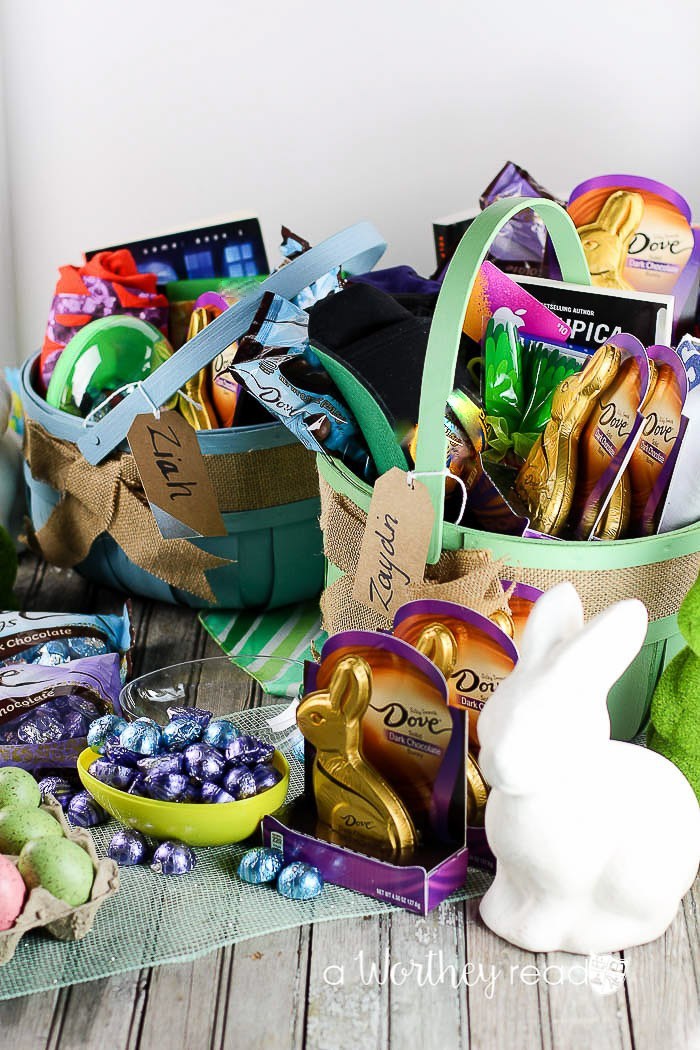 Inspired by an Easter basket made from an ordinary hat, this creative container is usable beyond Easter! So grab a baseball cap and fill it with your teen's favorite things.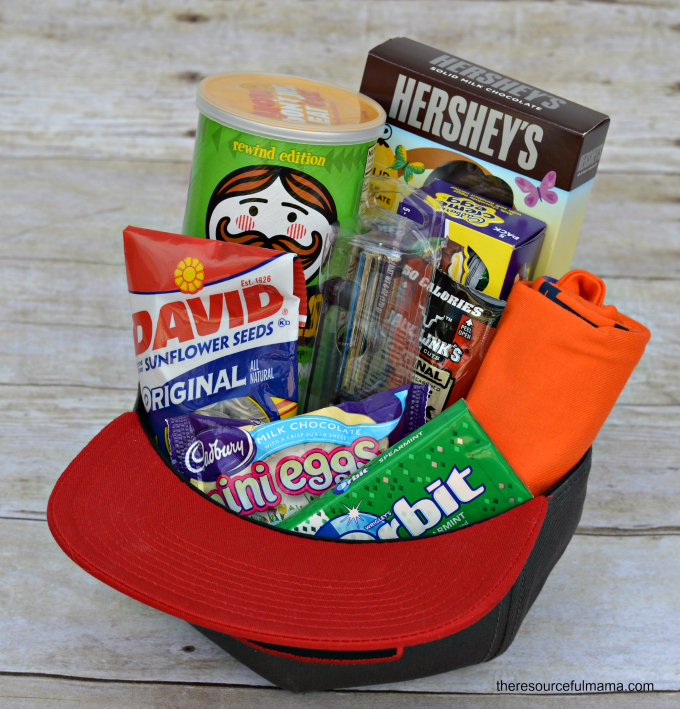 10. Printable Easter Scavenger Hunt | Joy in the Works
Your kids will love this fun scavenger hunt! Print out the clues, cut them into strips, fold, and place them inside plastic eggs. Some of these clues are easy (good for little ones), but you can still hide them in a tricky spot within a rhyme to get the older kids involved!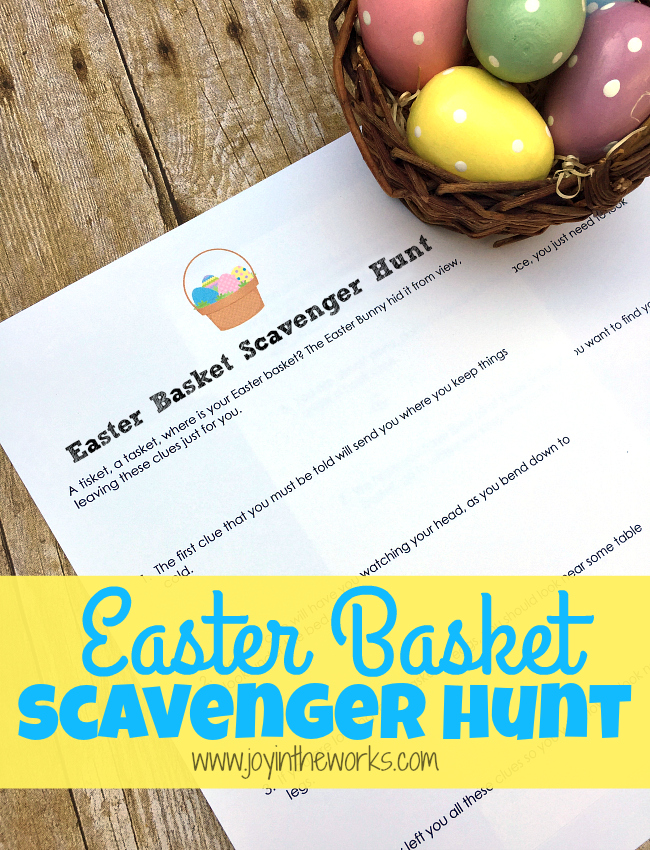 Last year, since the kids are getting older (can you believe we have teens in the house?!) we got them some personalized keychains and put them in their basket with the house keys. It was a great way to make this milestone fun as having your first set of keys to the house is a big deal! For Easter-themed keychain gifts, consider checking out Keychains Co. They offer a variety of keychains with Easter elements, and you can even design your own patterns.
More Creative Easter Ideas You'll Love
From adorable party favors and fun party activities to delicious Easter party foods, these kid-friendly party ideas will help you create a unique Easter party your kids will remember for years.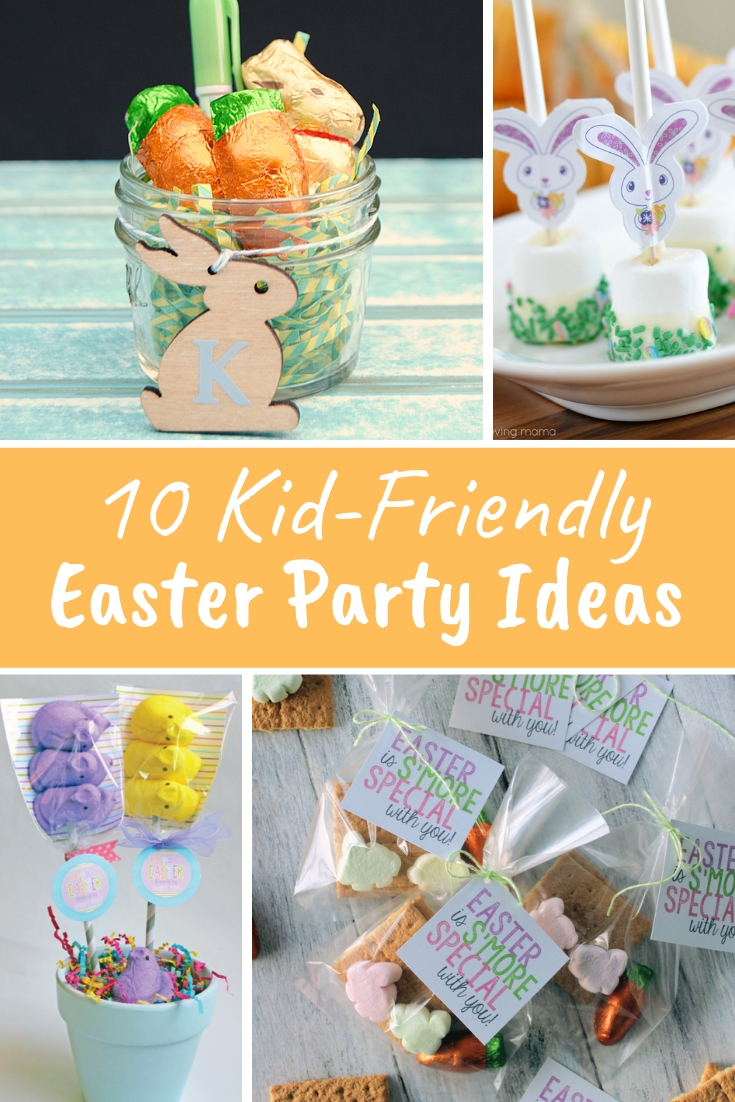 Are you looking for a fun and delicious way to celebrate Easter this year? Look no further than the Rabbit Ears Easter Freak Shake! This whimsical and adorable treat is perfect for kids and adults alike, and is sure to add a festive touch to your Easter party. With its pink rabbit ears, and topped with cotton candy this this pastel colored strawberry Easter shake is almost too cute to drink.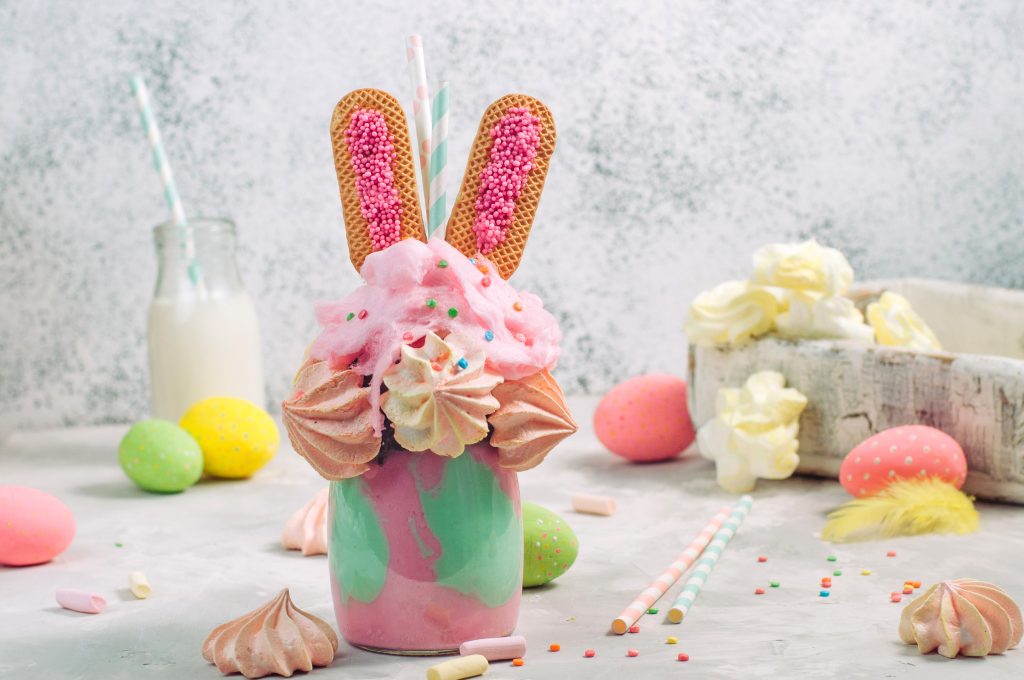 Painting Easter eggs is a fun tradition for kids. In Guatemala, painting eggs is also a tradition that takes place a little earlier for Carnaval. They are full of pica-pica or confetti, making your cascarones fight more fun!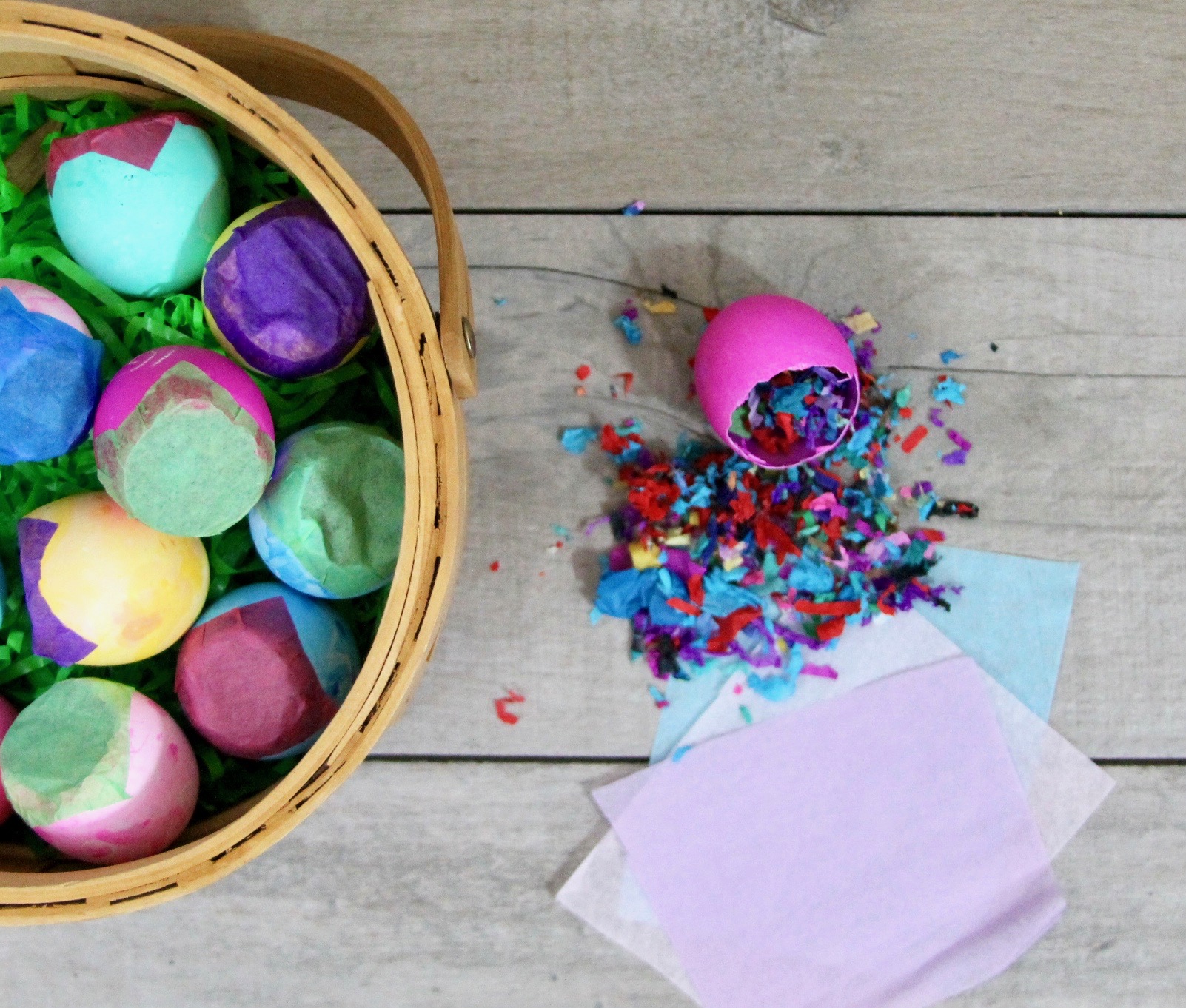 If you and your littles can trace, you can create these beautiful Easter (or Spring or any holiday) window clings. So let your creativity run free, and decorate your home with easy, not-so-messy clings!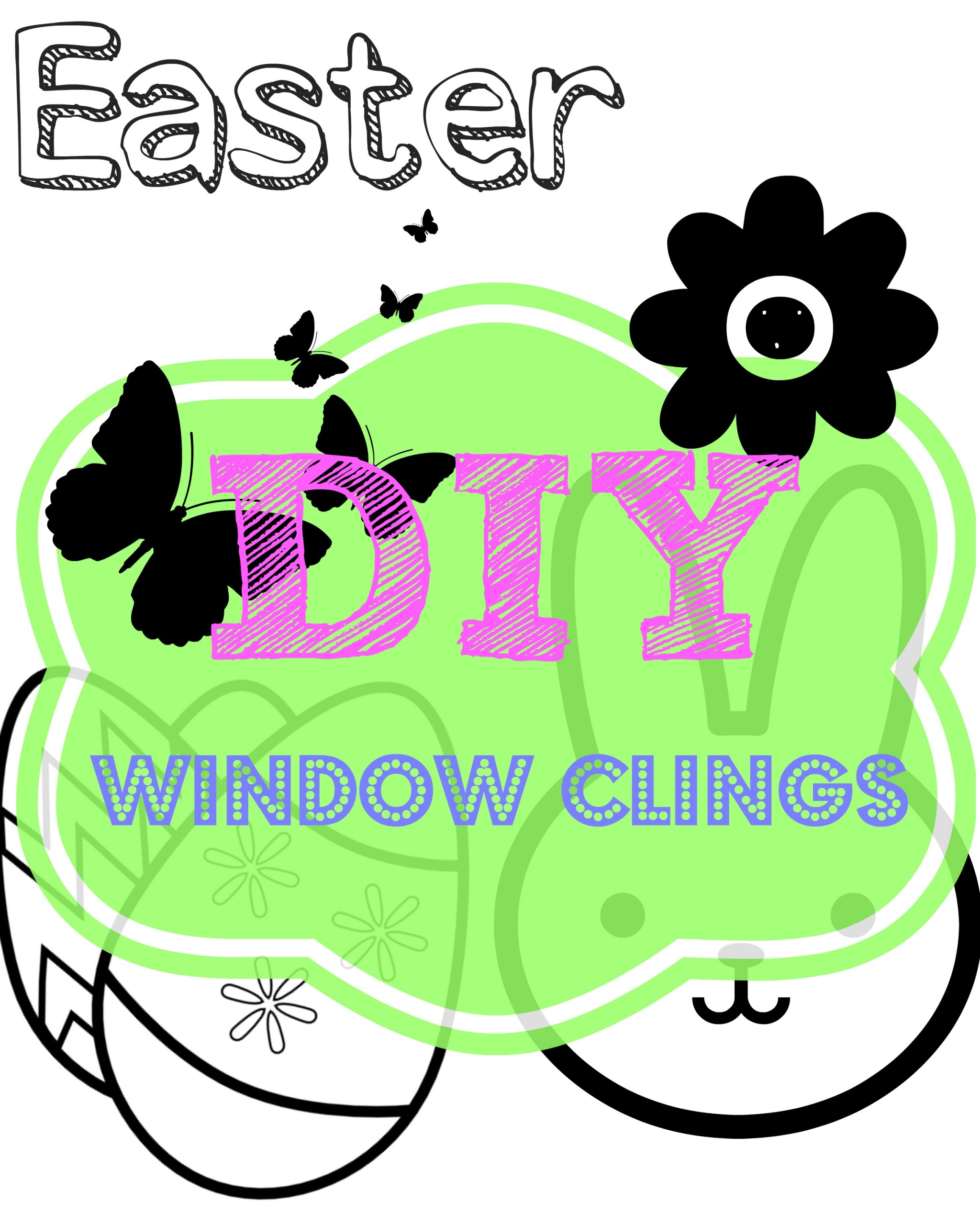 These Latino-inspired Easter egg creations are a super cute and colorful way to make your baskets pop. They are so much fun that your kids will love decorating them!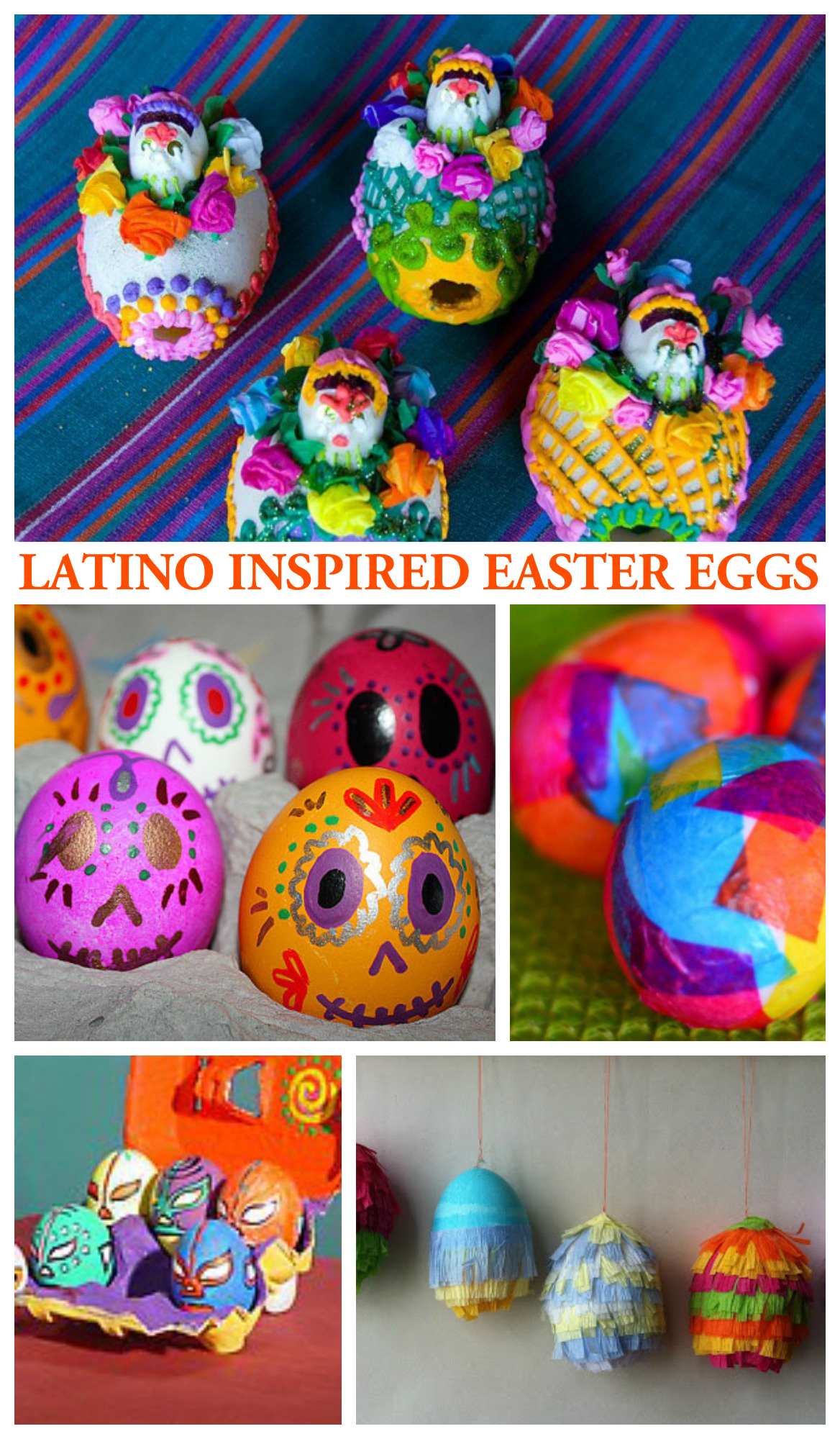 You'll love all these adorable crafts on the list – from cute spring animals to Easter egg projects, there's something for everyone! And, of course, your kids will love these fun Easter crafts.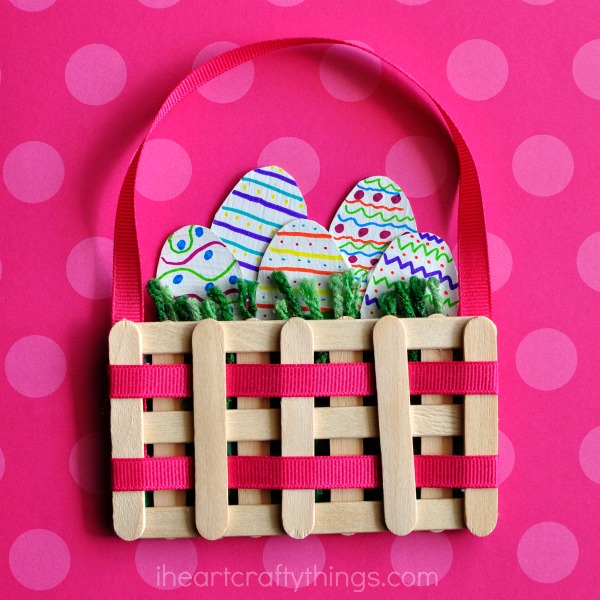 Between planning my Easter brunch, baking delicious desserts, and painting beautiful Easter eggs, I always provide a cute Easter basket to place all the goodies. A fun Easter basket filled with candy, chocolate eggs, and a surprise gift always gets my kids out of bed!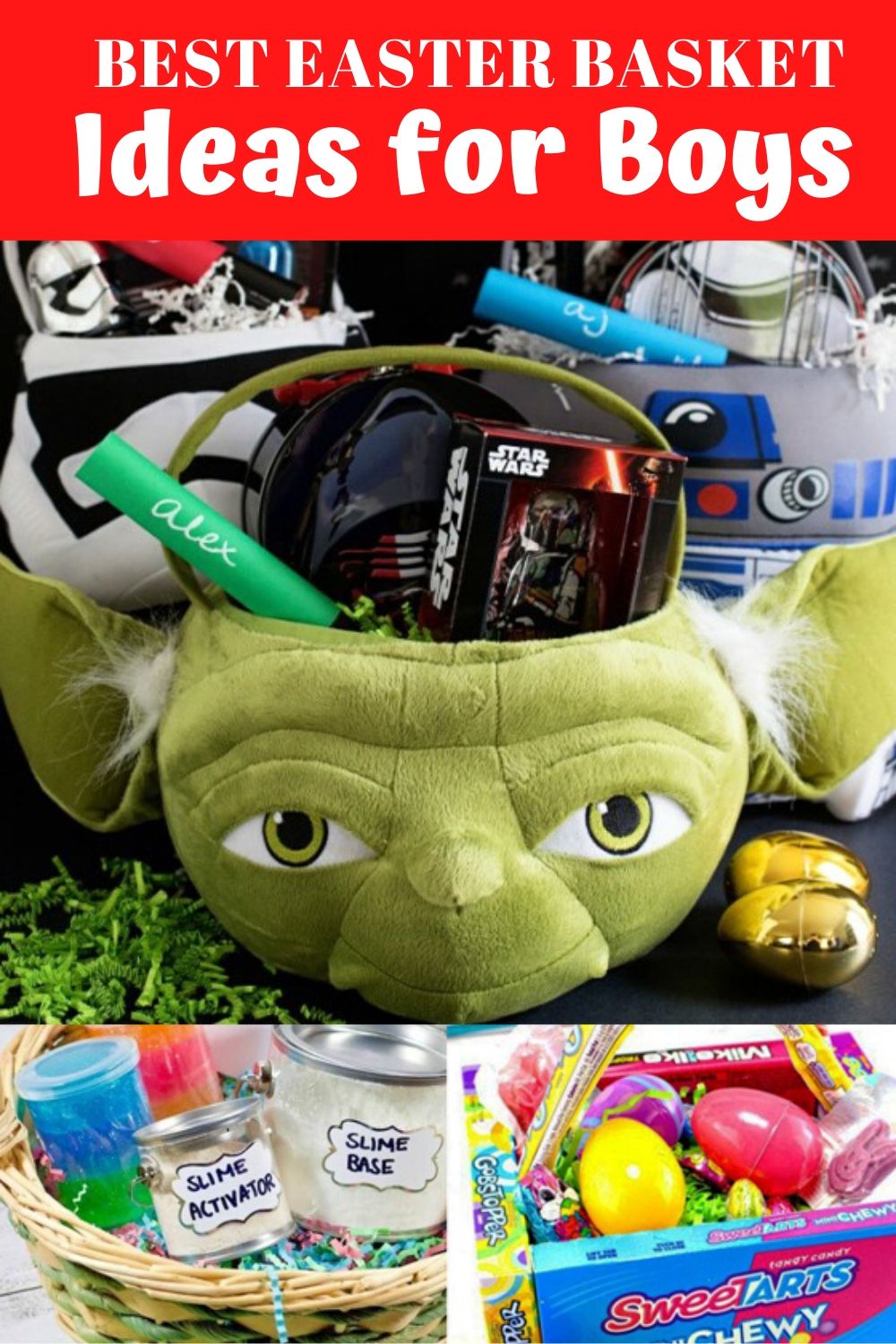 And although no one is too old for Easter, if you have boys, you know it gets tougher to get them involved. But not with these fun easter basket ideas for boys! So, fill their Easter baskets with their favorite goodies and have a happy Easter!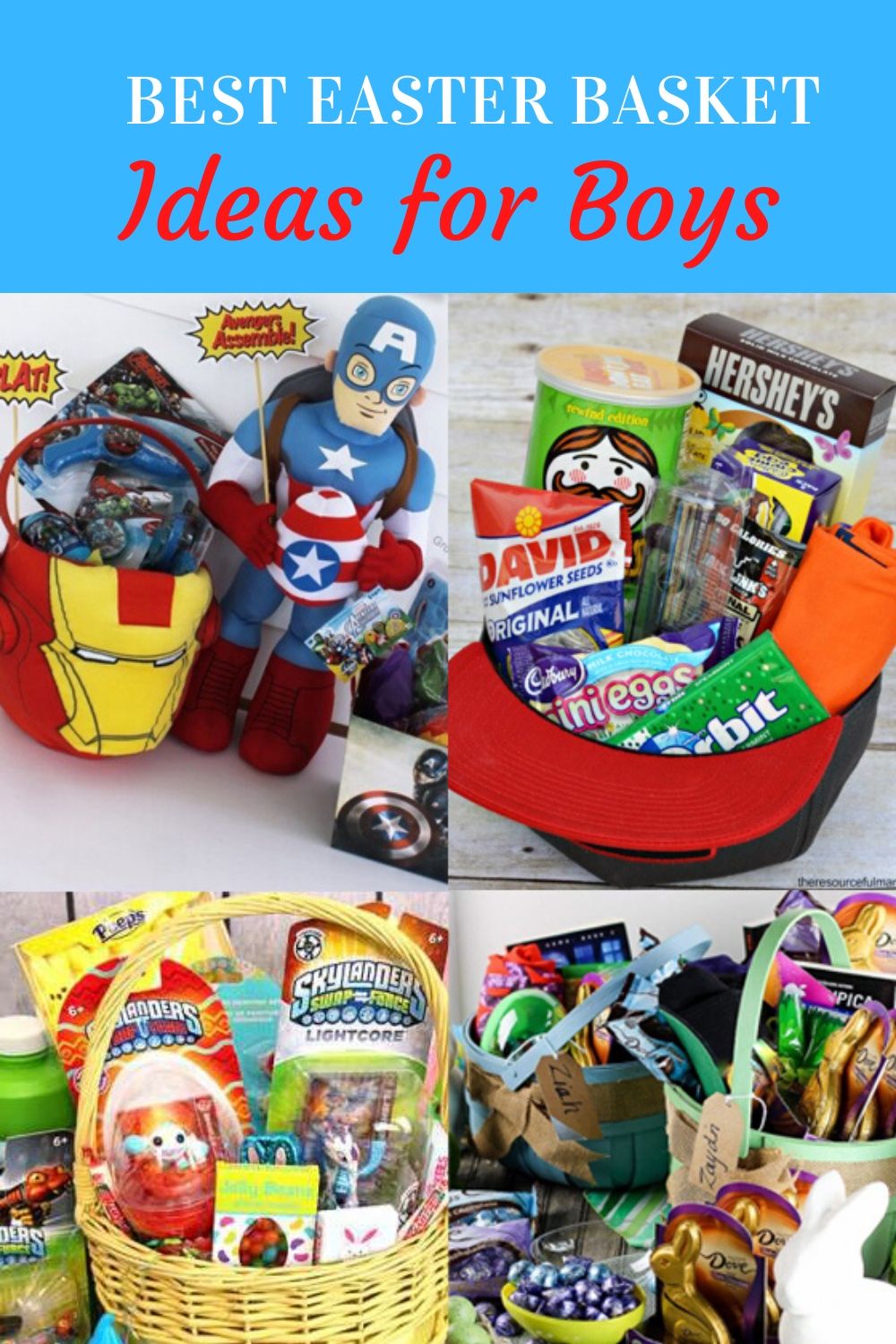 Compensated affiliate links are used in this post. In addition, as an Amazon Associate and member of other affiliate programs, I earn from qualifying purchases.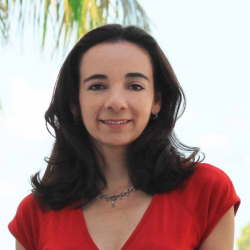 Latest posts by Paula Bendfeldt-Diaz
(see all)