Spring is the perfect time to hang out outside and make beautiful Easter crafts the whole family will enjoy. There is so much creative inspiration surrounding the Easter holiday, from the blooming flowers to the hopping bunnies. Your kids will love making these fun and easy Easter crafts that will make your home burst with a colorful and festive spirit! From cute spring animals to Easter egg projects, there is an easter craft idea for everyone.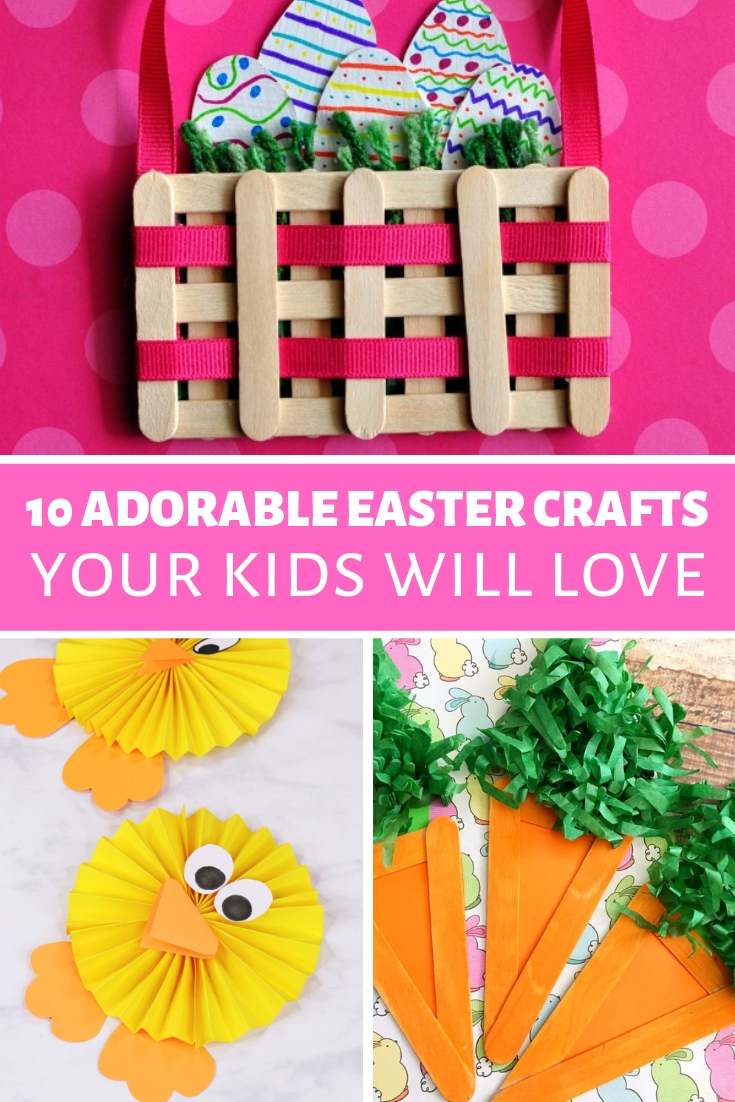 Beautiful Easter Crafts to Try with the Whole Family
Easter is nearly here, and I wanted to share some of my favorite Easter crafts for kids. I love sprucing up my house with homemade Easter crafts that make everything more festive. It takes me back to my childhood full of colorful memories of making cascarones with my cousins and going egg hunting with our cute baskets!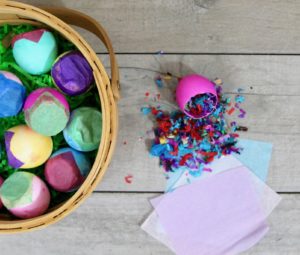 My grandma set up her famous Easter brunch table full of delicious "grown-up" food and adorable Easter-themed desserts for the kids. And to keep us entertained while waiting for the rest of the goodies, she always had a cute Easter project ready. So to keep traditions alive, I now try to share a few Easter crafts with my kids while we gobble down a candy platter we make early Sunday morning and celebrate Easter as a family!
Fun and Easy Crafts for Easter
When I think of Easter activities and crafts, I immediately think of cute bunnies and adorable chick decorations. However, there is no denying that creating Easter crafts with the kiddos makes the holiday more festive. They add a whimsical touch to any room and are easy to make!
Whether you want to create DIY Easter crafts in advance or set up a crafts table to entertain the little ones during your Easter brunch, here is a list of Easter craft ideas to inspire you. And you'll love how easy all these adorable DIY Easter decorations are, that even small hands will have a blast this Easter!
Bring a touch of the season and holiday into your home and a new look to your décor with this cute DIY Easter decoration. This bunny and Easter egg-themed basket is more modern-looking and fun for kids.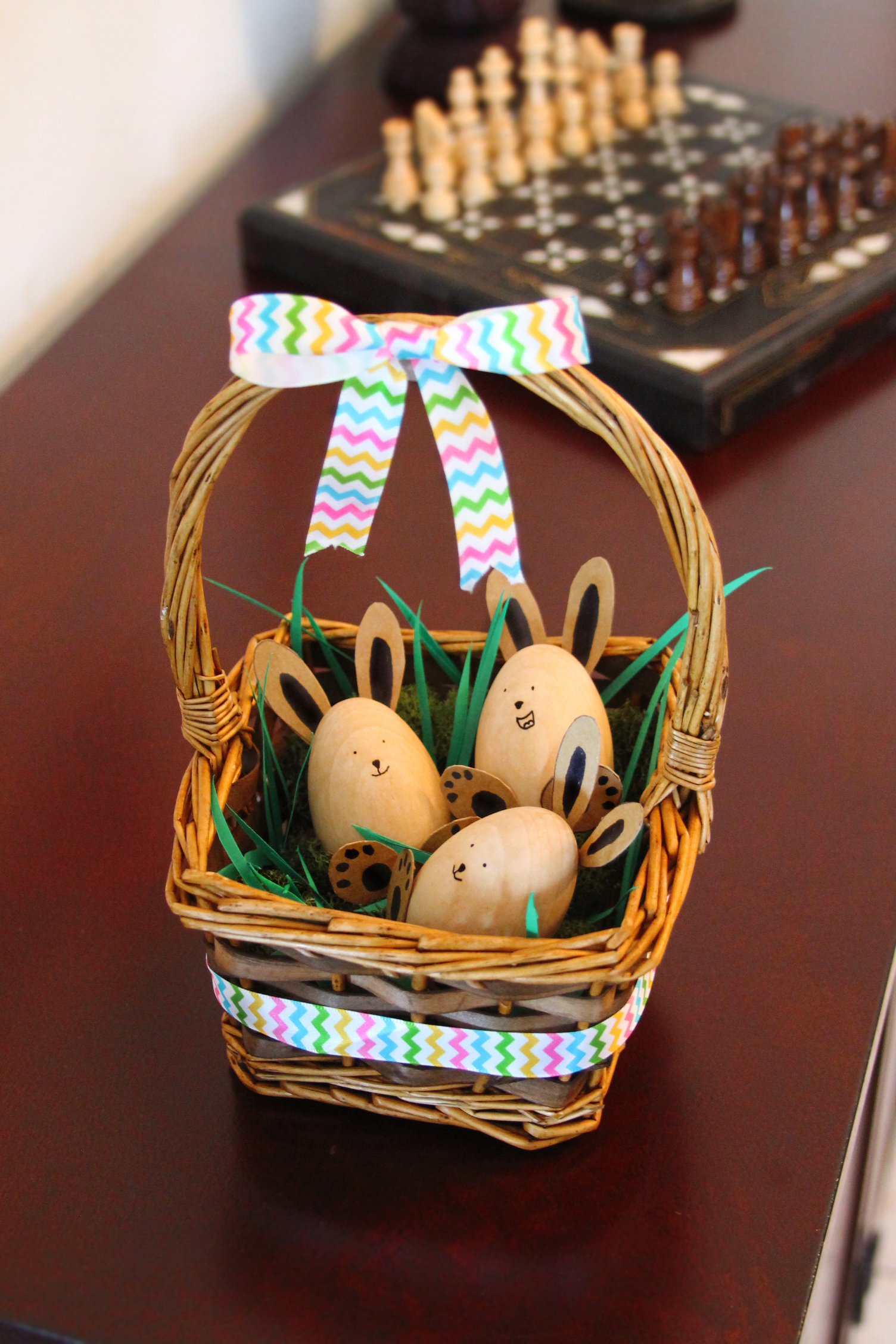 Looking for a great idea of what to do with all those leftover plastic Easter eggs from the kids' Easter egg hunt? These DIY Easter crafts are fun and easy to make using plastic eggs and materials you probably have in your cupboard and craft stash.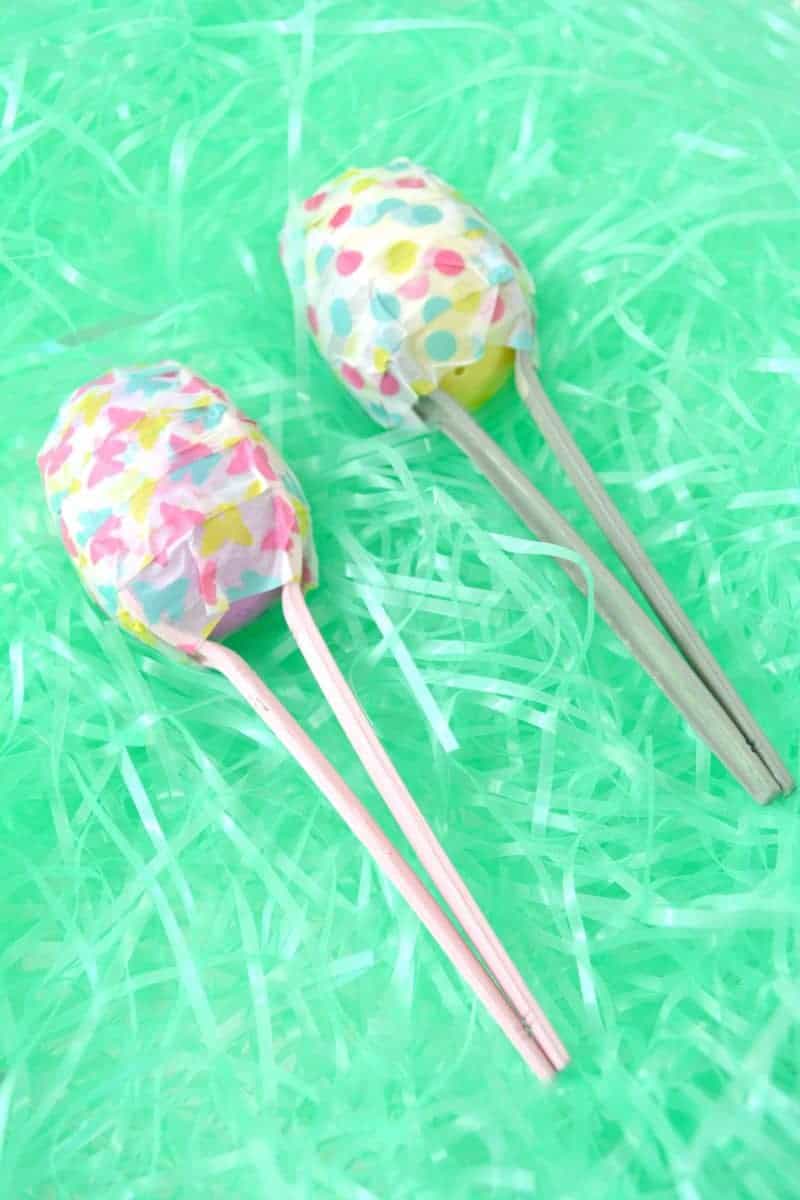 There's just something super adorable about mini-things! These little Easter DIY crafts are fun to make, and the kids will also have a blast making and decorating the little eggs to put inside the basket.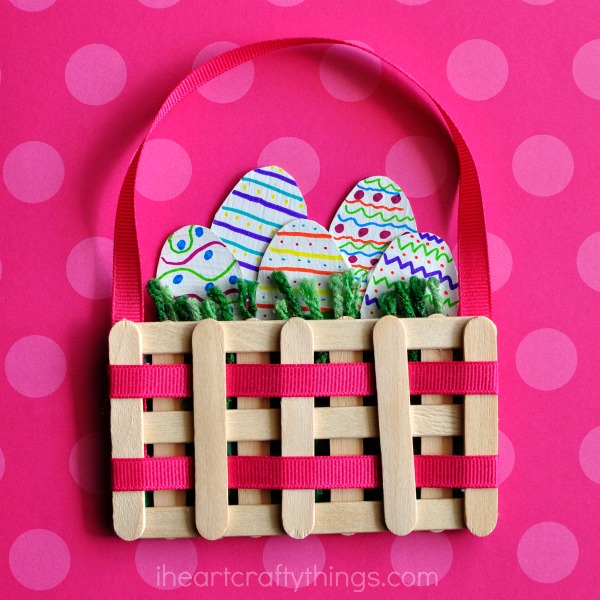 If you are looking for a cute Easter craft to make with the kids, give this easy paper rosette chick a go. It is an excellent idea for the classroom as these will make the most fabulous Easter display ever (and you can even combine them with bunnies and sheep).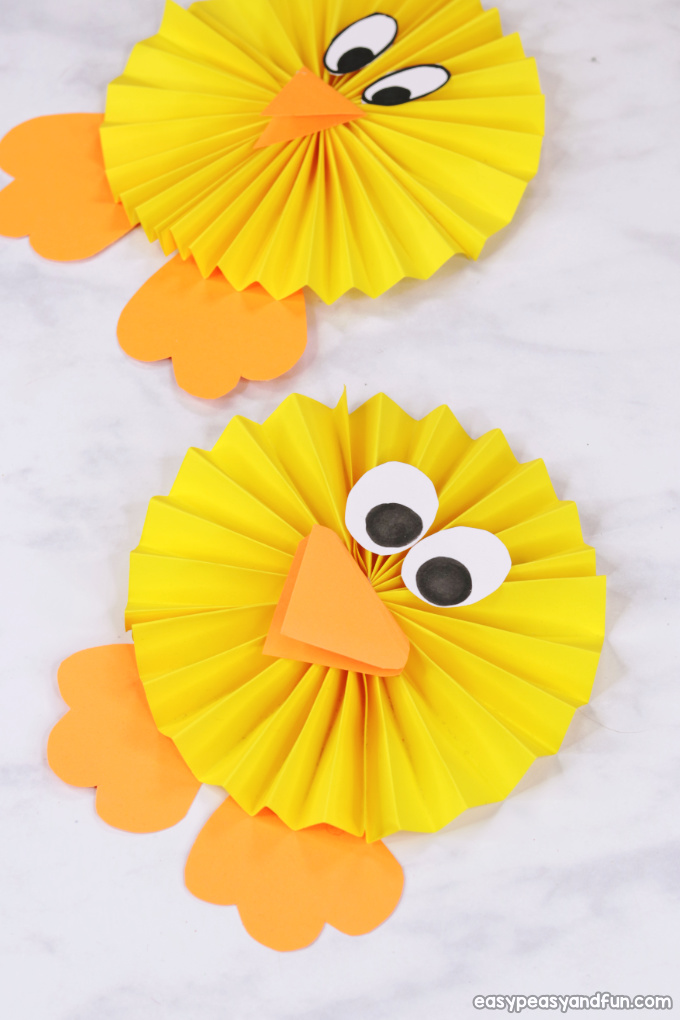 Here is an easy craft idea for kids you can make with the little ones! Perfect for Easter or any Spring festivities, these cute little bunnies are a fantastic idea to decorate your home this year.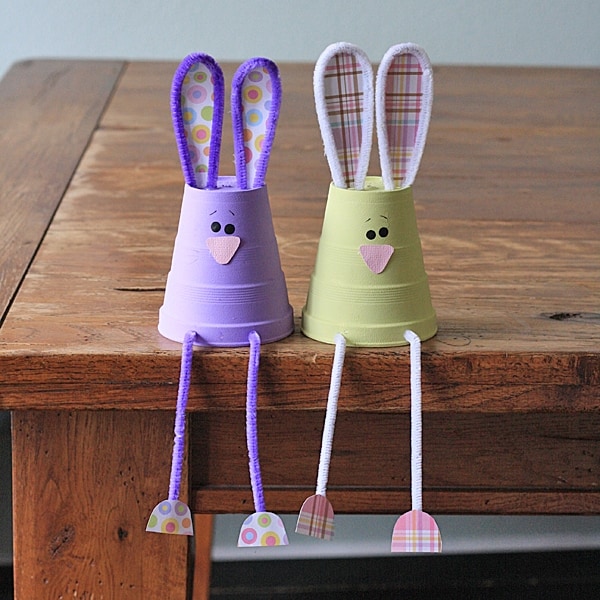 Friendly Easter Egg Monsters | Fun Money Mom
Don't throw away your broken eggs! Instead, turn them into a fun Easter egg decorating idea. Your kids will love making these crafts ideas for Easter that turn throw-away shells into friendly Easter egg monsters!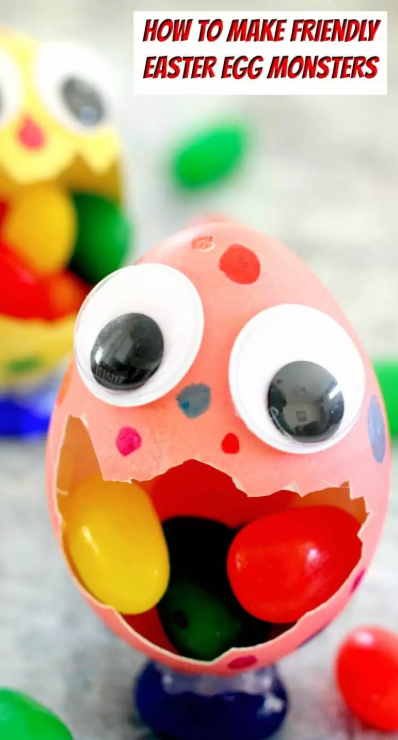 These adorable DIY sheep crafts for Spring and Easter will keep your young bookworms busy and happy! These corners bookmark sheep or lambs are super easy to make and a great way to learn basic paper folding skills.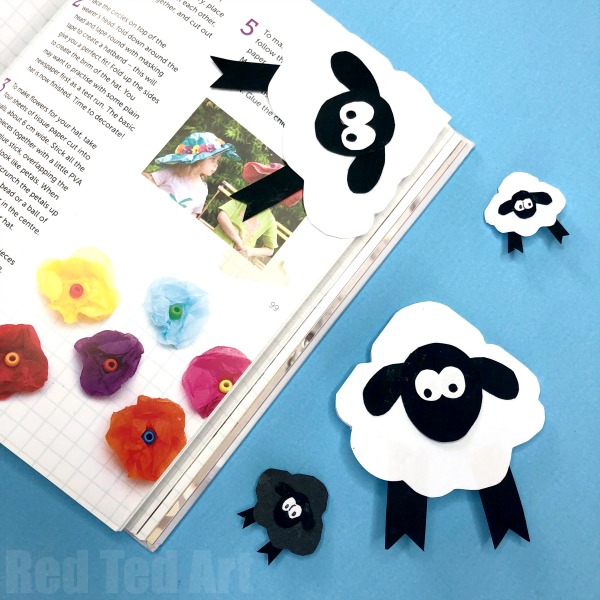 With a simple pine cone, a couple of googly eyes, and wooden beads, you can make these easy Easter crafts your kids will love. Through this adorable project, kids will connect with nature, create art, and develop fine motor skills.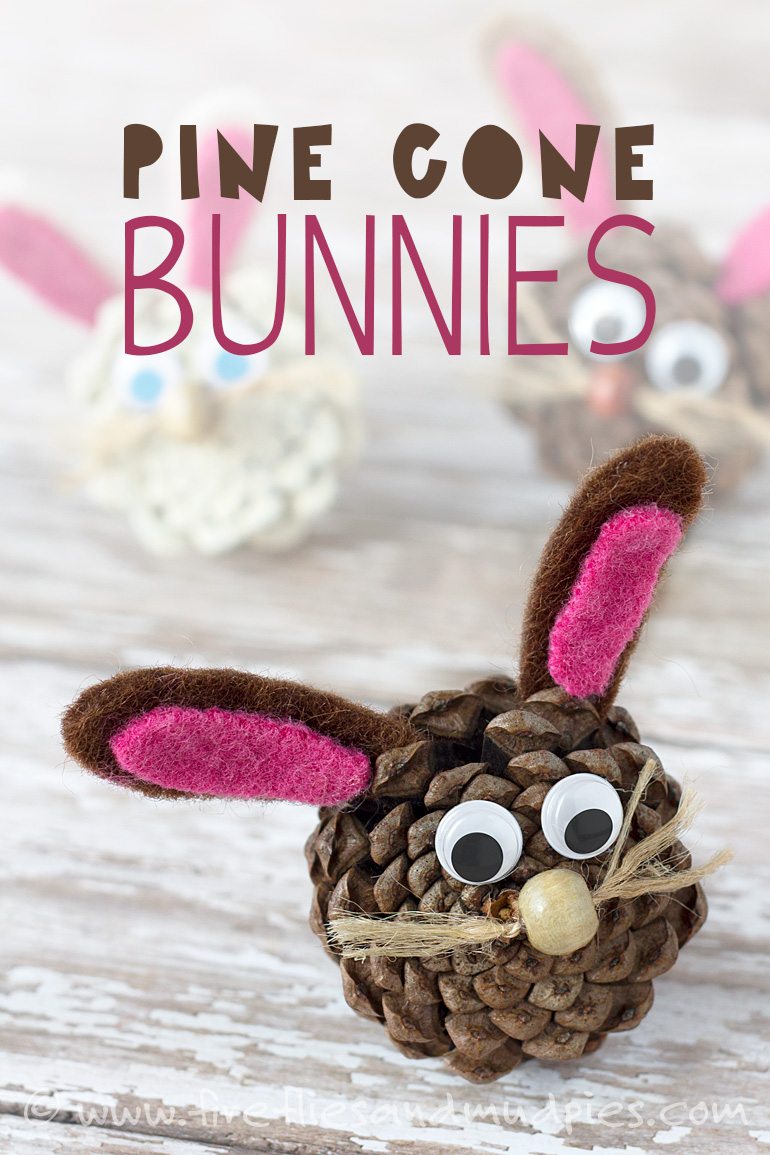 These craft ideas for kids are simple yet overflowing with cuteness! And these wooden craft spoon bunnies are downright adorable and perfect for an Easter, Spring, or Summer Craft.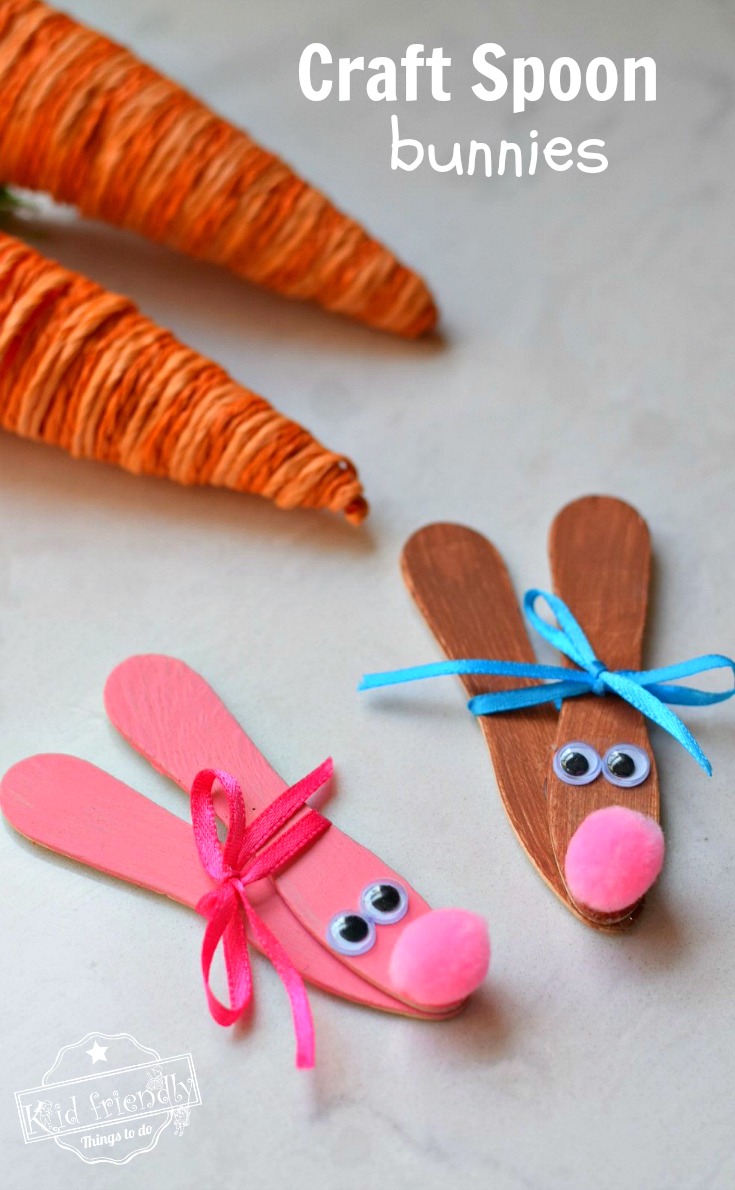 Here's one of the cutest photo props ideas, perfect for Spring and Easter photos! Kids love them, and they are fun to wear while visiting with the Easter Bunny.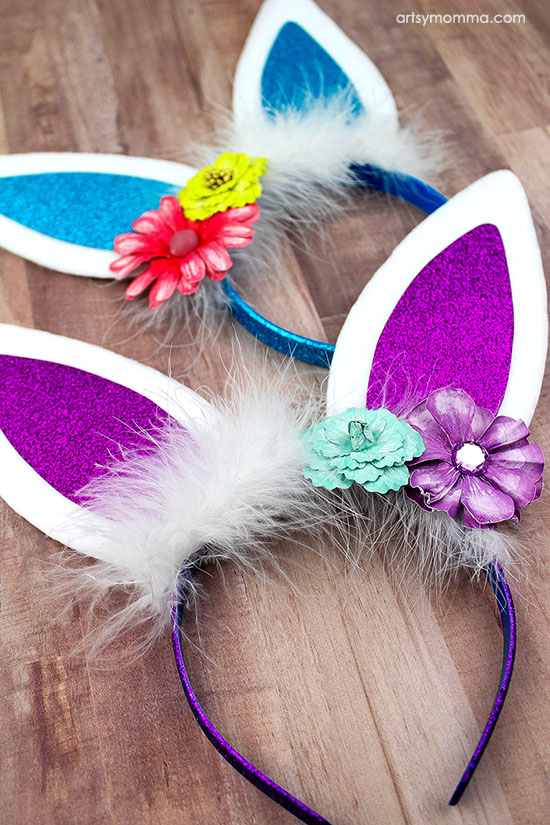 This project is doable and quick to make, an Easter craft idea perfect for the season. It would also be a fun craft for the classroom, as kids can easily make these. You can even make a fabulous garland out of them!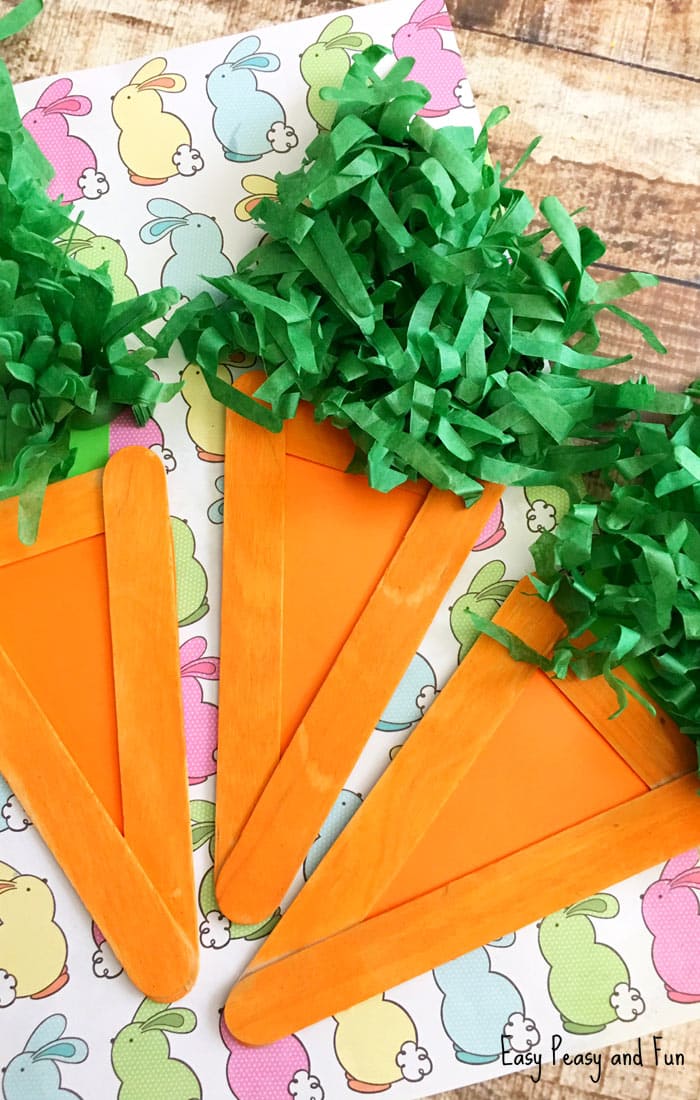 More Fantastic Easter Ideas You'll Love
Check out these unique out-of-the-box creations to decorate your Easter eggs. You can easily make them at home as these give so many possibilities of what you can do with eggs.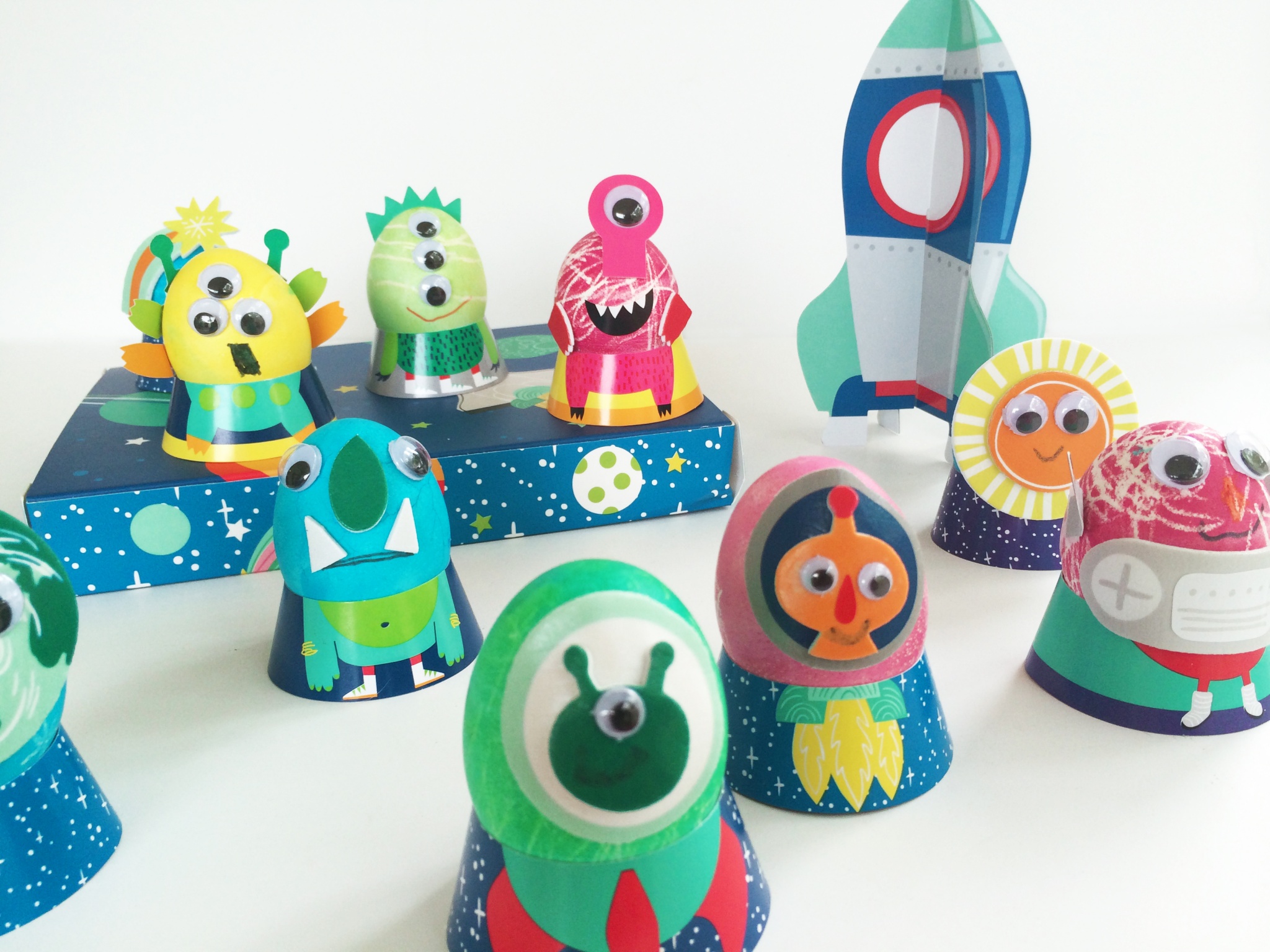 Lots of Easter basket ideas for boys of all ages, and you'll surely find something your little one will love. From slime and candy to Star Wars and Marvel-themed Easter baskets, there is something for everyone.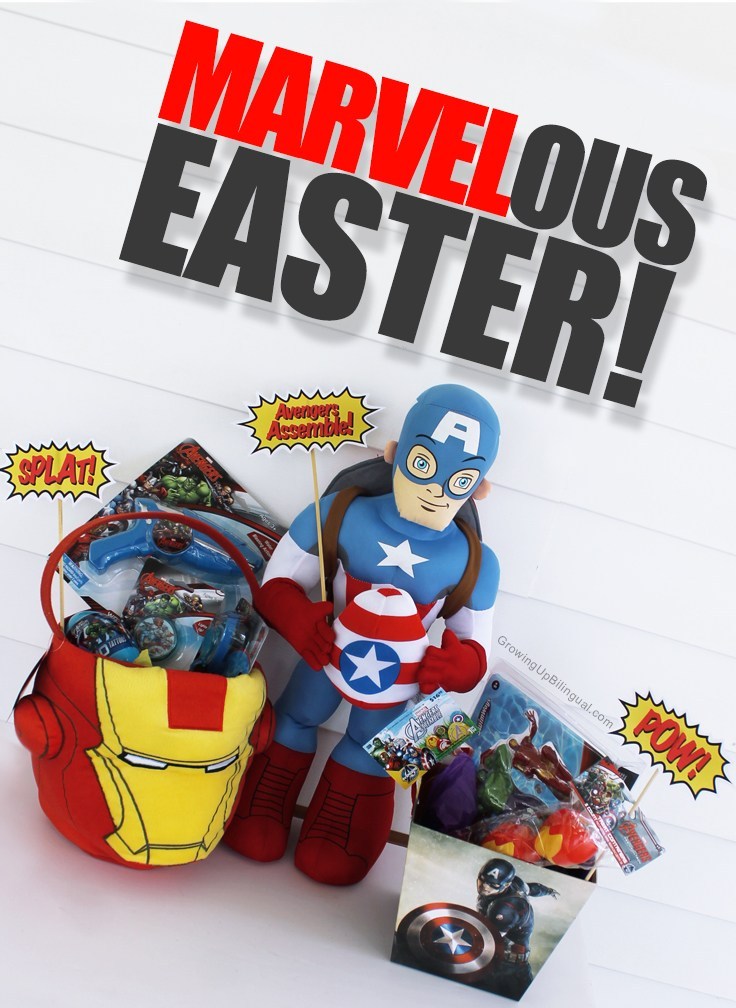 From adorable Easter party favors to fun party activities and food, these kid-friendly Easter party ideas will help you create an incredible Easter party your kids will remember for years.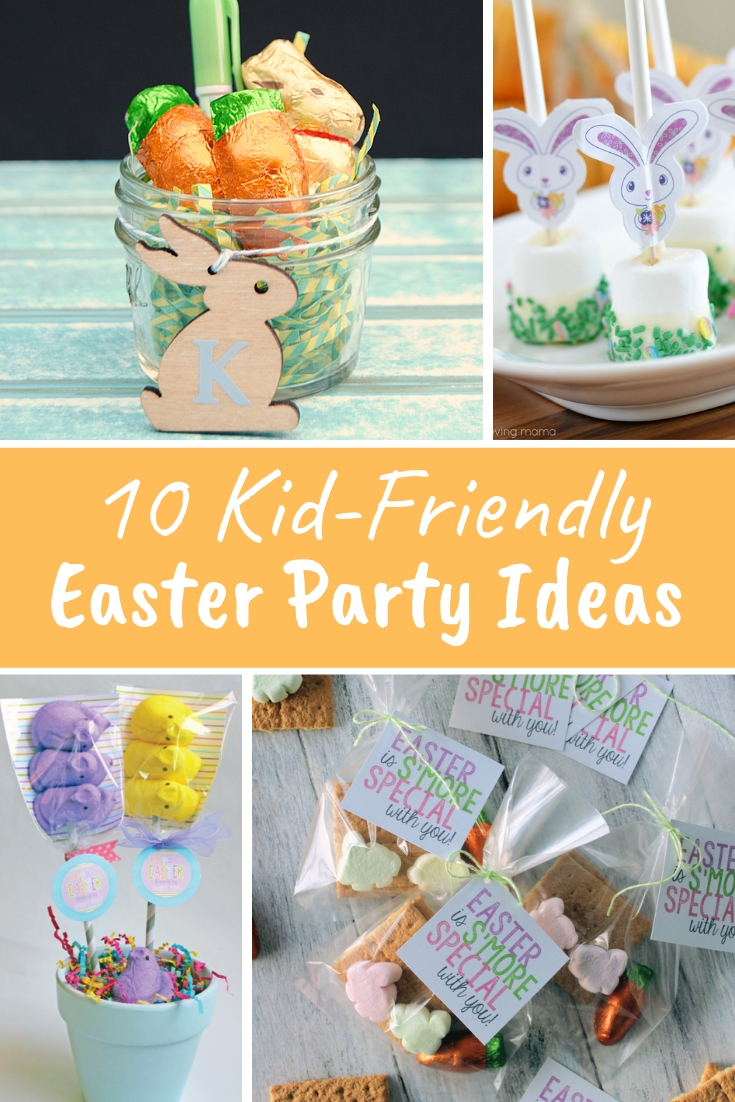 Easter is just around the corner, and if you're in the mood to add some fun and deliciousness to your celebrations, we've got just the thing for you – the Rabbit Ears Easter Freak Shake! This charming and whimsical shake is the perfect treat for both kids and adults, and is guaranteed to add a festive touch to your Easter party.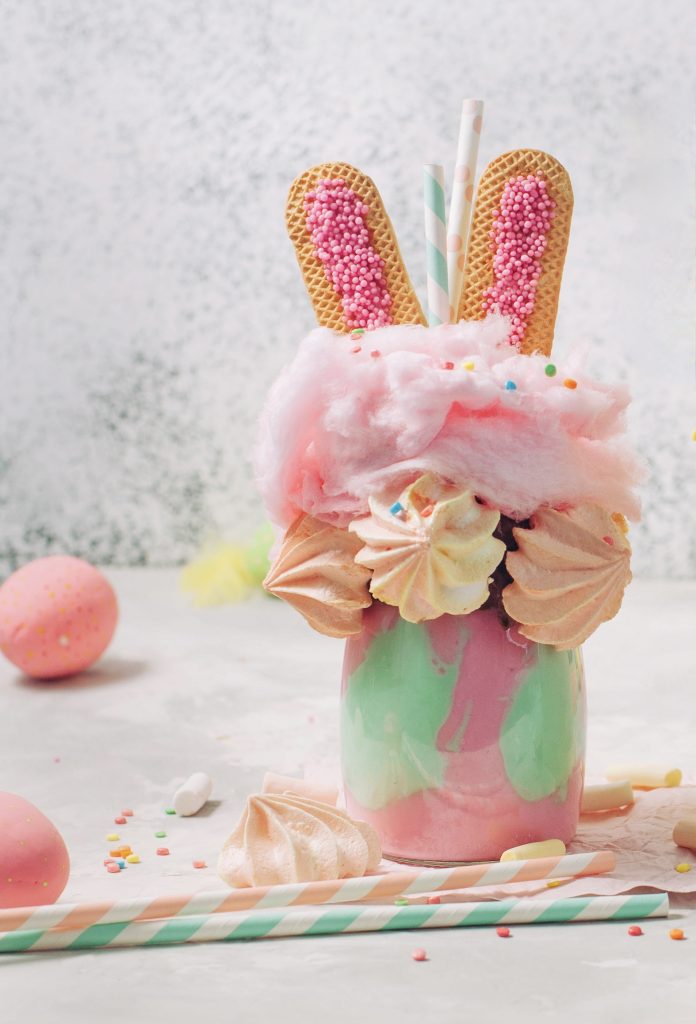 These Latino-inspired Easter egg creations are a super cute and colorful way to make your baskets pop. They are so much fun that your kids will love decorating them!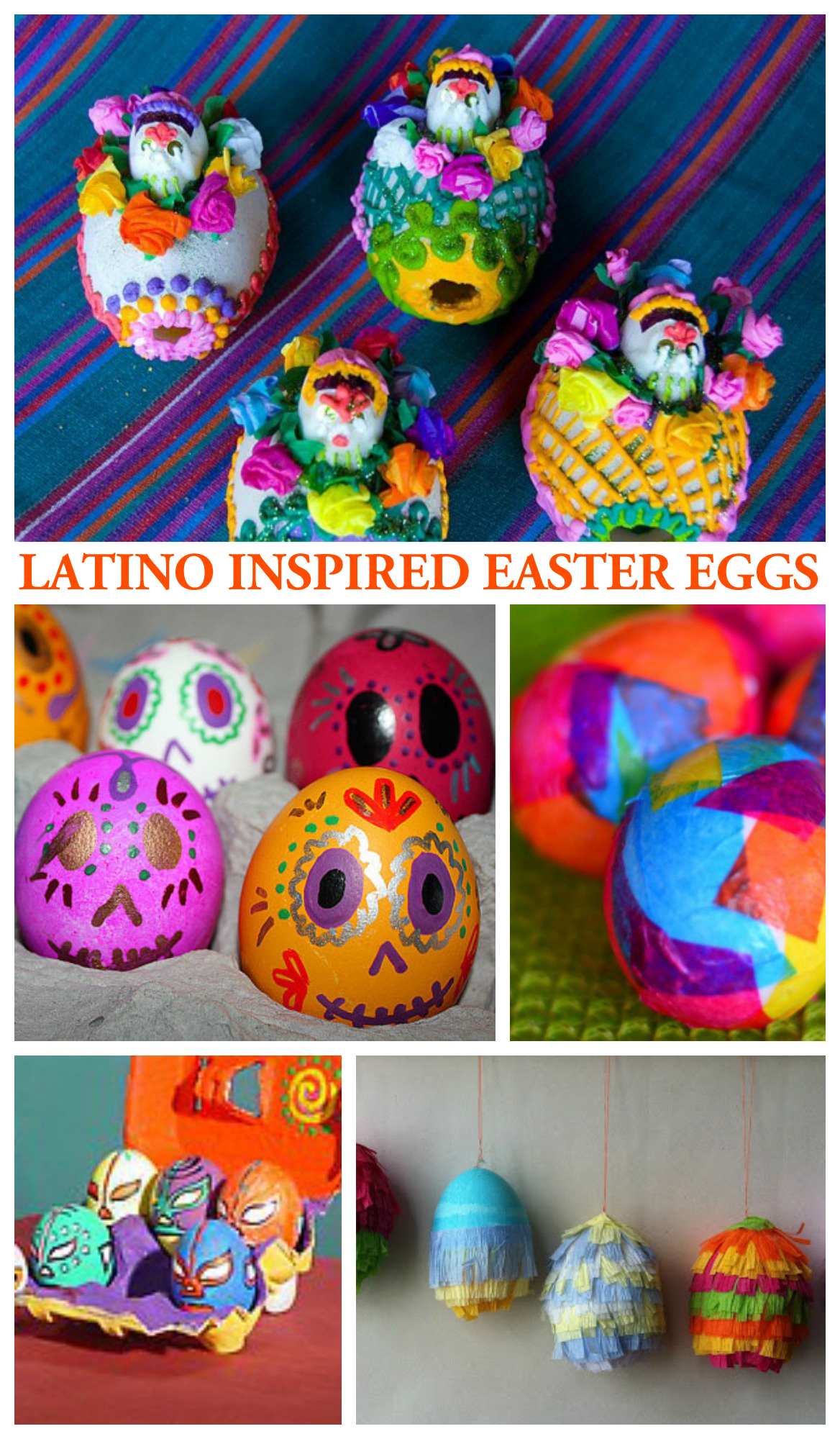 Every family celebrates Spring's holiest Sunday with their own Easter traditions. Me? I love going all-out, cooking a delicious Easter brunch, baking lots of goodies like adorable bunny butt cupcakes, and crafting! l hope you enjoyed this list of fun and easy Easter crafts for kids that will add a springtime touch to your celebrations. Which one is your favorite?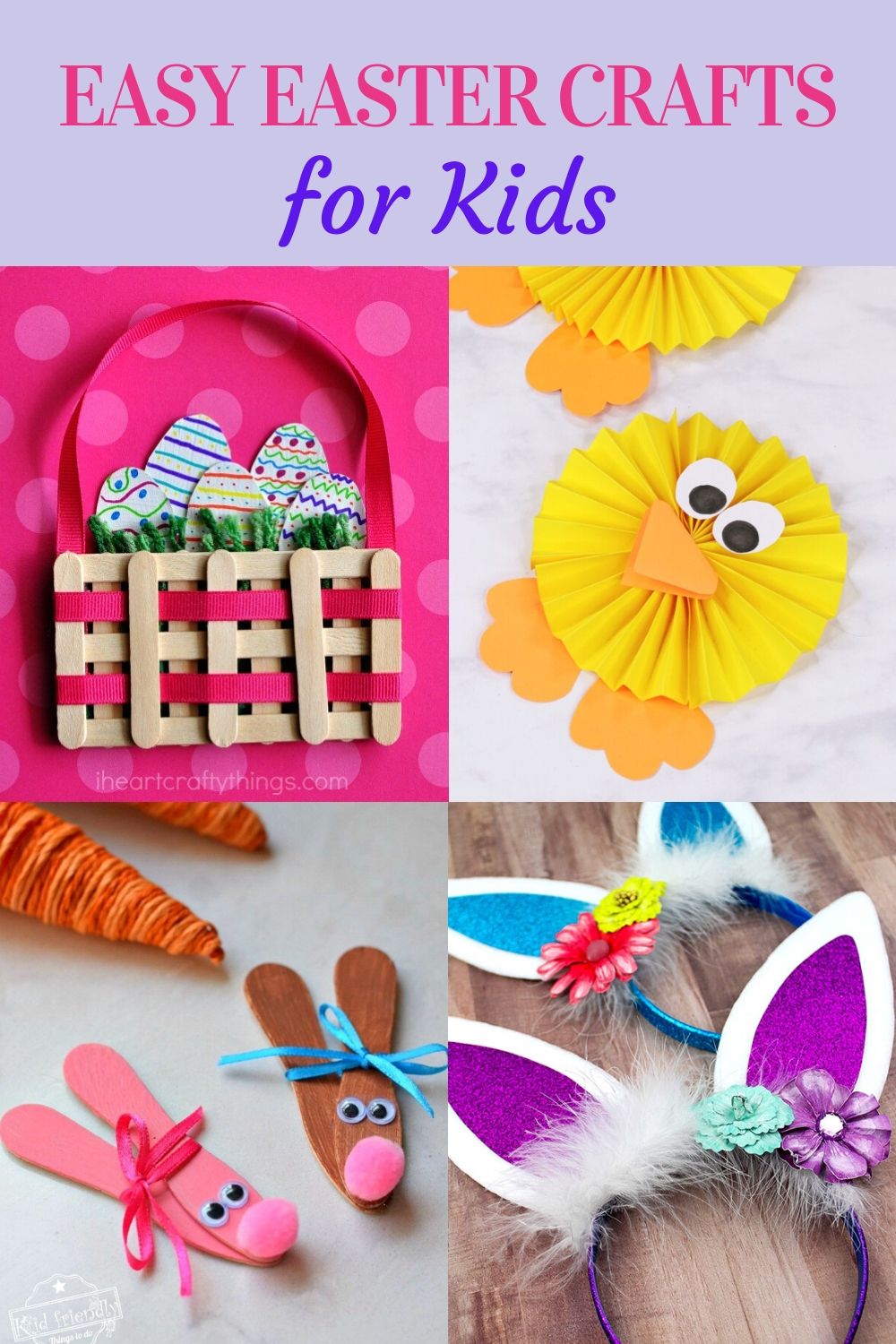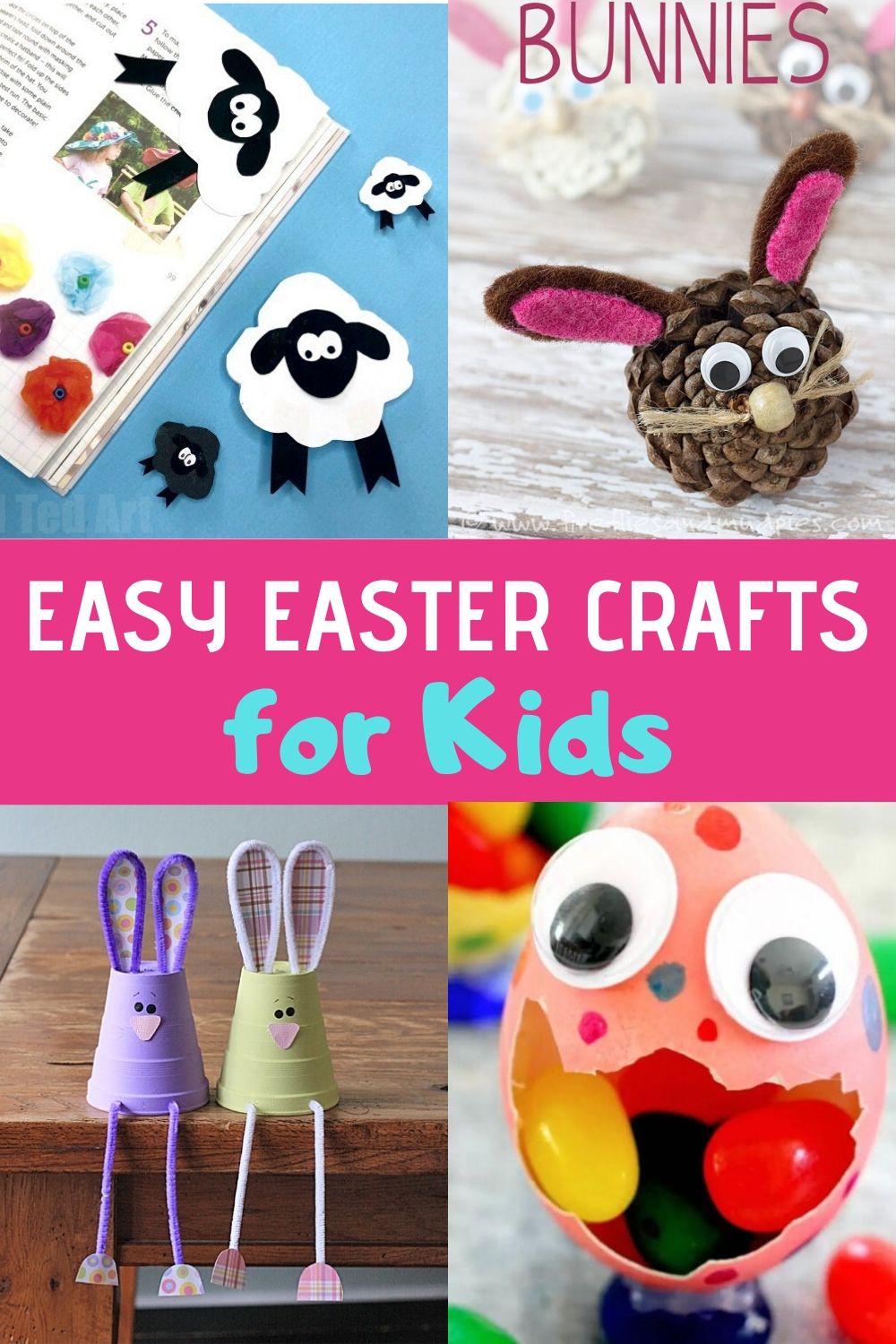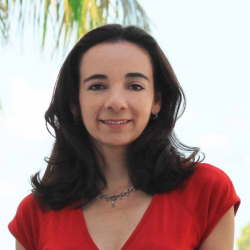 Latest posts by Paula Bendfeldt-Diaz
(see all)