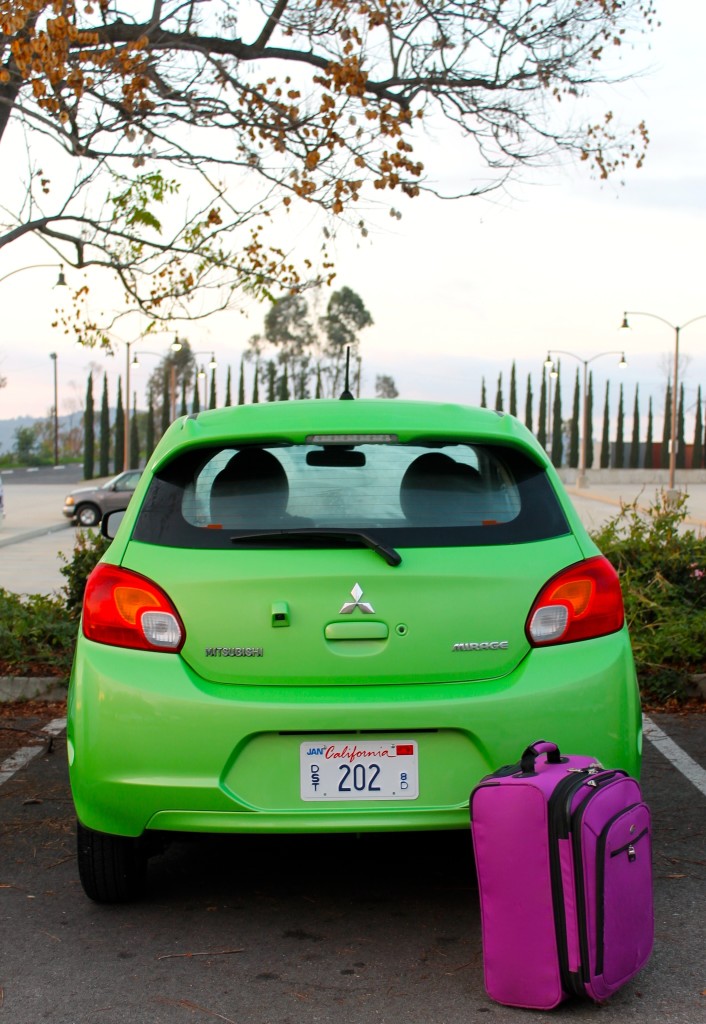 Lately I have been traveling a lot for work and when I am visiting a new city I make sure to take some time so that I can explore on my own.  Recently while in LA for the SoFabU on the Road conference I stayed and extra day to check out Long Beach. For my trip I got a 2015 Mitsubishi Mirage, when the car arrived I was thrilled to see it was CB green, our company's color: it felt like this little car an I where meant to come together and I knew we would have some great adventures in SoCal!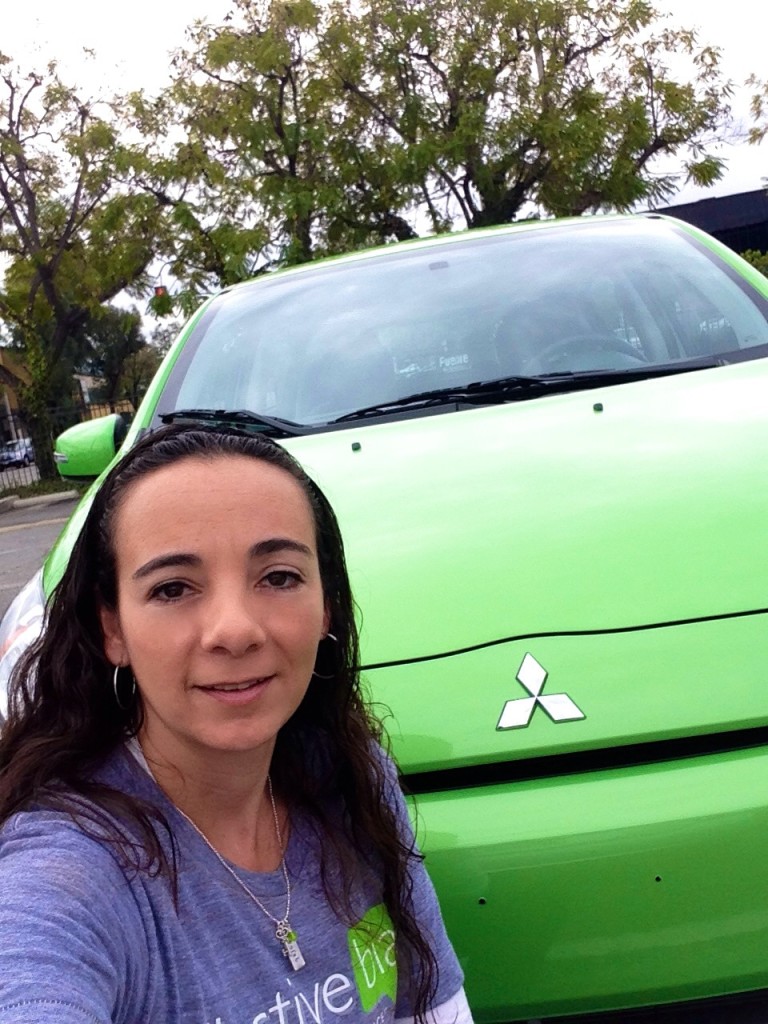 I could not wait to start my little weekend adventure and I was glad the Mirage was my partner in crime.  The Mitsubishi Mirage is a subcompact car that's very affordable and amazing on gas mileage.  It's perfect if you're traveling solo and I was surprised at how well it handled and that it really did not feel "small" at all.  It's vibrant and fun color made it stand out wherever I went and after driving it for a weekend I have decided my next car needs to have bright fun colors. I really do not want to go back to a boring black, white or gray car.  The hour drive was smooth and comfortable and even though I was driving through unfamiliar highways I felt at easy, specially thanks to the great navigation system.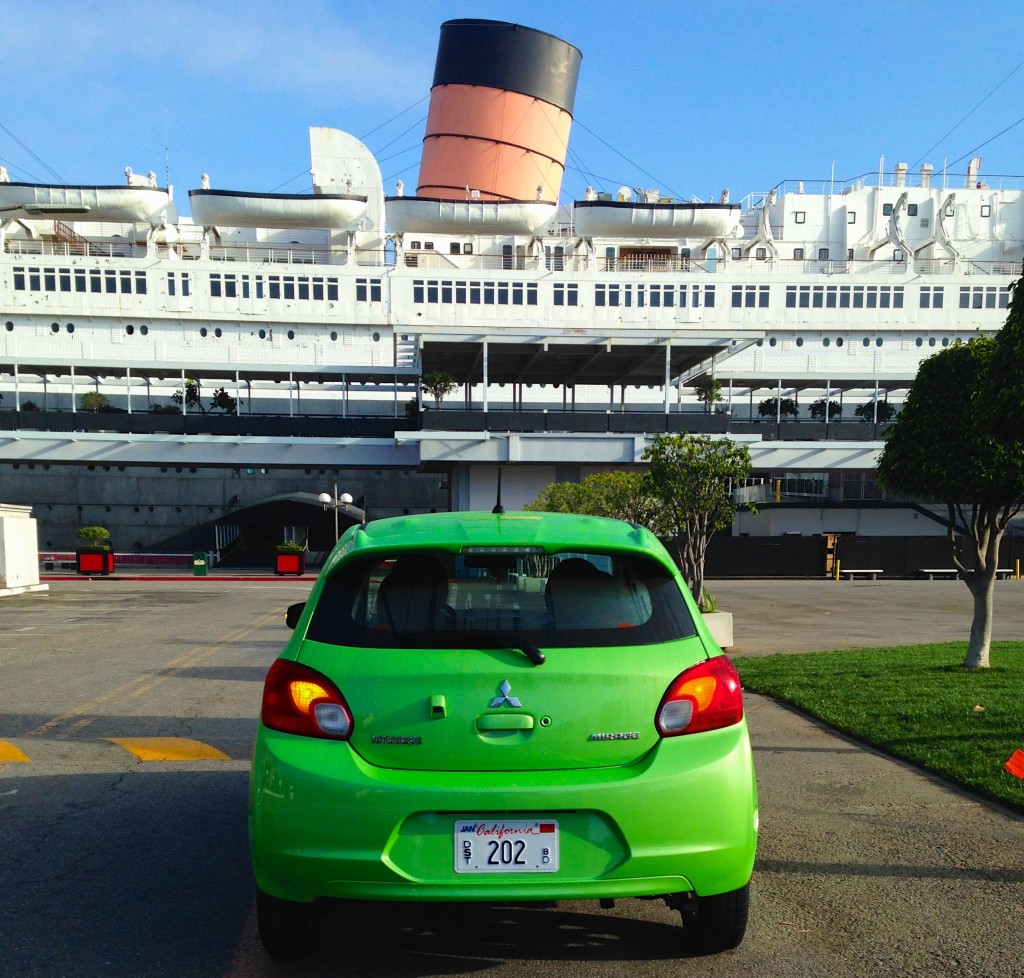 When I arrived at Long Beach it was so easy to find parking and to zip along even when there was a little bit of traffic. I headed to the Queen Mary where I would be spending the night and as I looked at the gas tank I was surprised to see that this little car seems to to drive on air, at an average of 44mpg highway a spent just a few of dollars on gas during my little weekend road trip!
Staying at the Queen Mary was truly an unforgettable experience and I was glad that I made the decision to visit Long Beach and The Queen Mary and that I did not let the fact that I was all by myself stop me. Driving there in the Mirage made the trip fun and so affordable!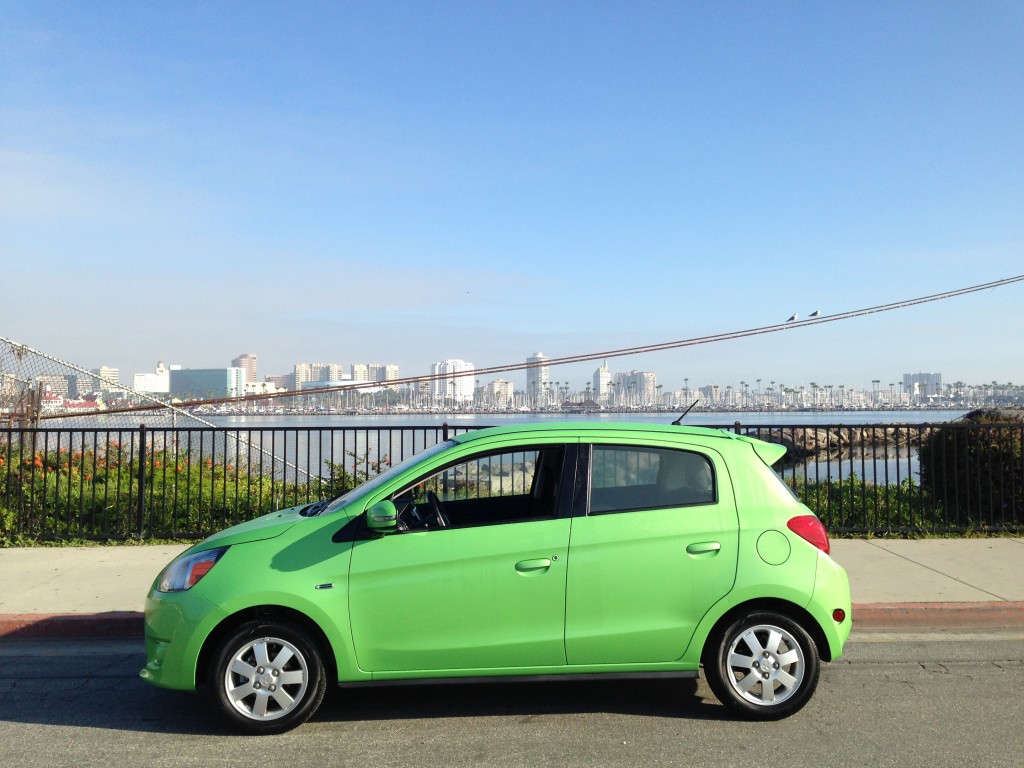 5 Reasons To Love The Mitsubishi Mirage
The price is just amazing, starting at under thirteen thousand dollars it's a car that you won't have to get in debt to buy!
The car milage can't be beat!  At 37mpg city and 44mpg highway you won't have to worry if gas prices go back up.
The Mitsubishi Mirage comes with a 10-year/100,000-mile Powertrain Limited Warranty and 5-years/unlimited miles Roadside Assistance. Check out all of the details for the warranty HERE. 
This is the perfect second car for a family like mine. Ideal for saving on gas and doing those everyday things like running errands. It's easy to park, doesn't take up much space in your garage and it's fun to drive.
It has everything you need for a comfortable r

ide from keyless entry and plus power windows and door locks to  Bluetooth capability for hands-free calls, a CD player and available navigation system.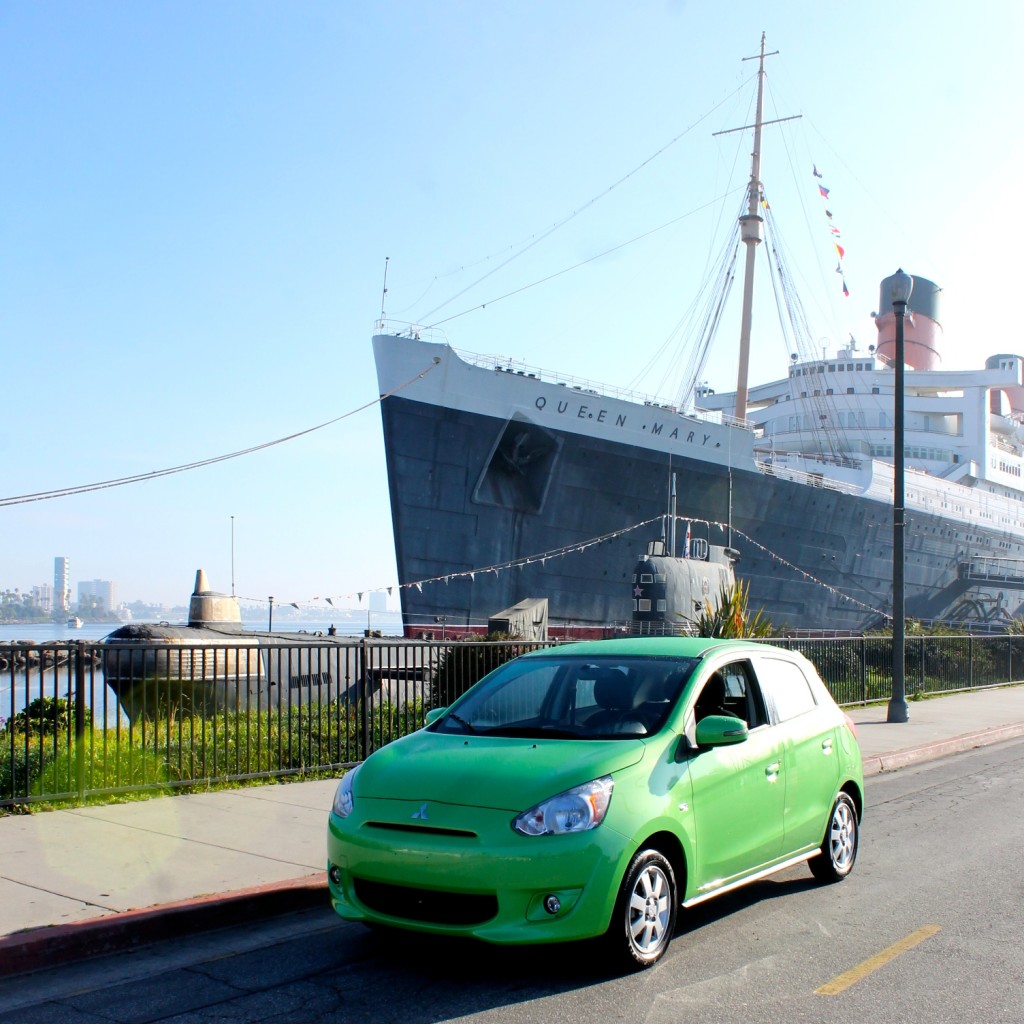 Things To Consider
This is a subcompact car and I would nor recommend it for long trips, it's definitely better suited for everyday city driving and short road trips like the one I made.
The trunk is not huge but still enough space for supermarket groceries, a stroller or even a couple of pieces of luggage.
The car feels pretty light on the highway, but as I said before it's better suited for the city.
Check out all about the Mitsubishi Mirage on the Mitsubishi website, like Mitsubishi on Facebook and follow Mitsubishi on Twitter to stay up to date on all of the latest car trends and special offers.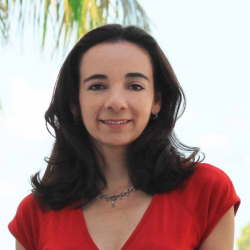 Latest posts by Paula Bendfeldt-Diaz
(see all)