This shop has been compensated by Collective Bias, Inc. and its advertiser. All opinions are mine alone. #MyCrockPotSummer #CrockPotRecipes
This delicious seafood paella made with shrimp, mussels and chorizo is ready in under 30 minutes. The secret is cooking the paella in a Crock-Pot® Express 6-Quart Pressure Cooker!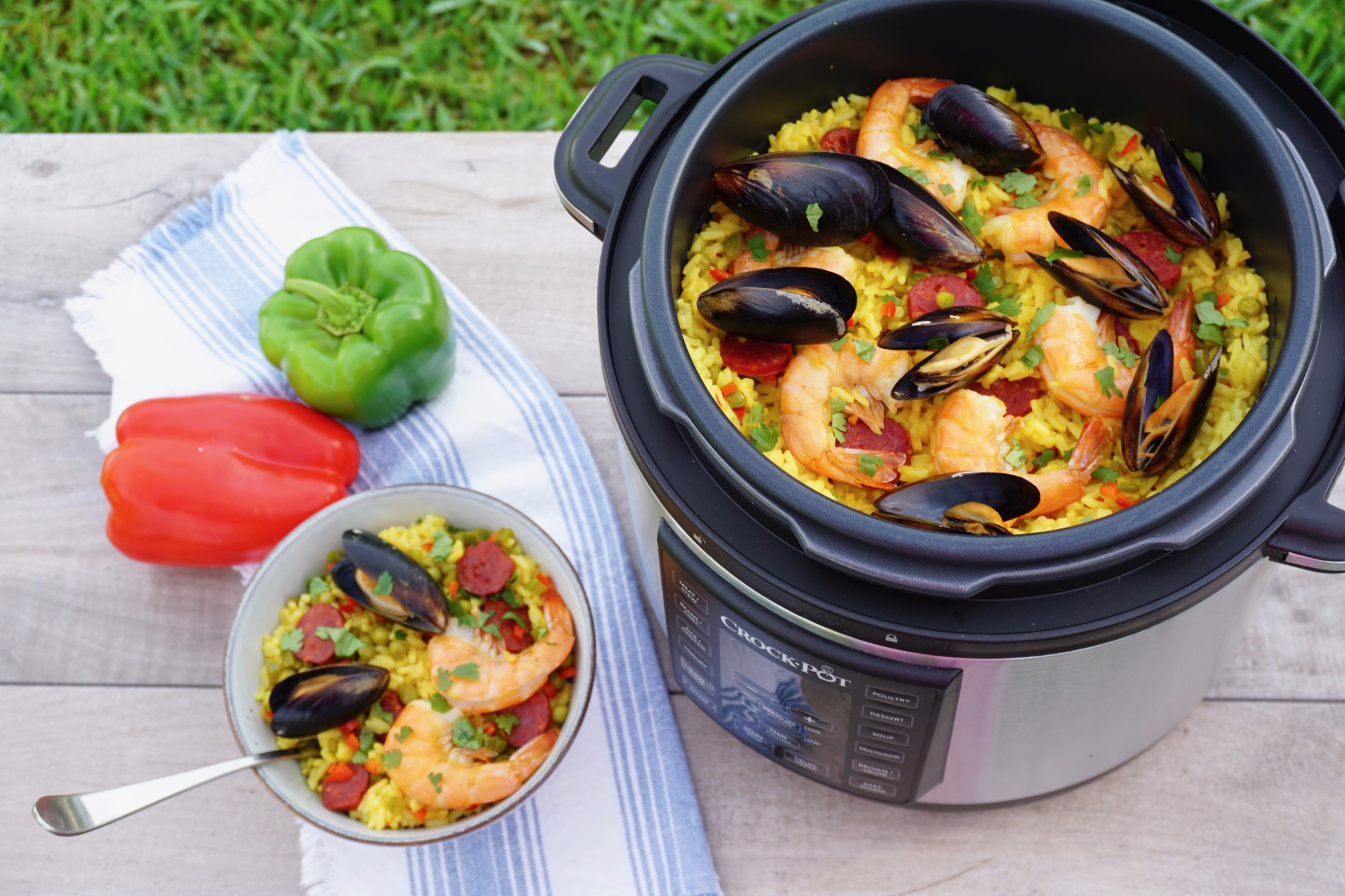 Paella has always been one of my favorite dishes and it also reminds me of our family trip to Spain a couple of years ago. The only thing I did not like about paella is that it that the original paella recipe is so time-consuming so I seldom make it. But since I discovered I can make an amazing seafood paella that tastes just like the ones we had in Spain in under 30 minutes paella has become one of my go-to recipes for entertaining this summer.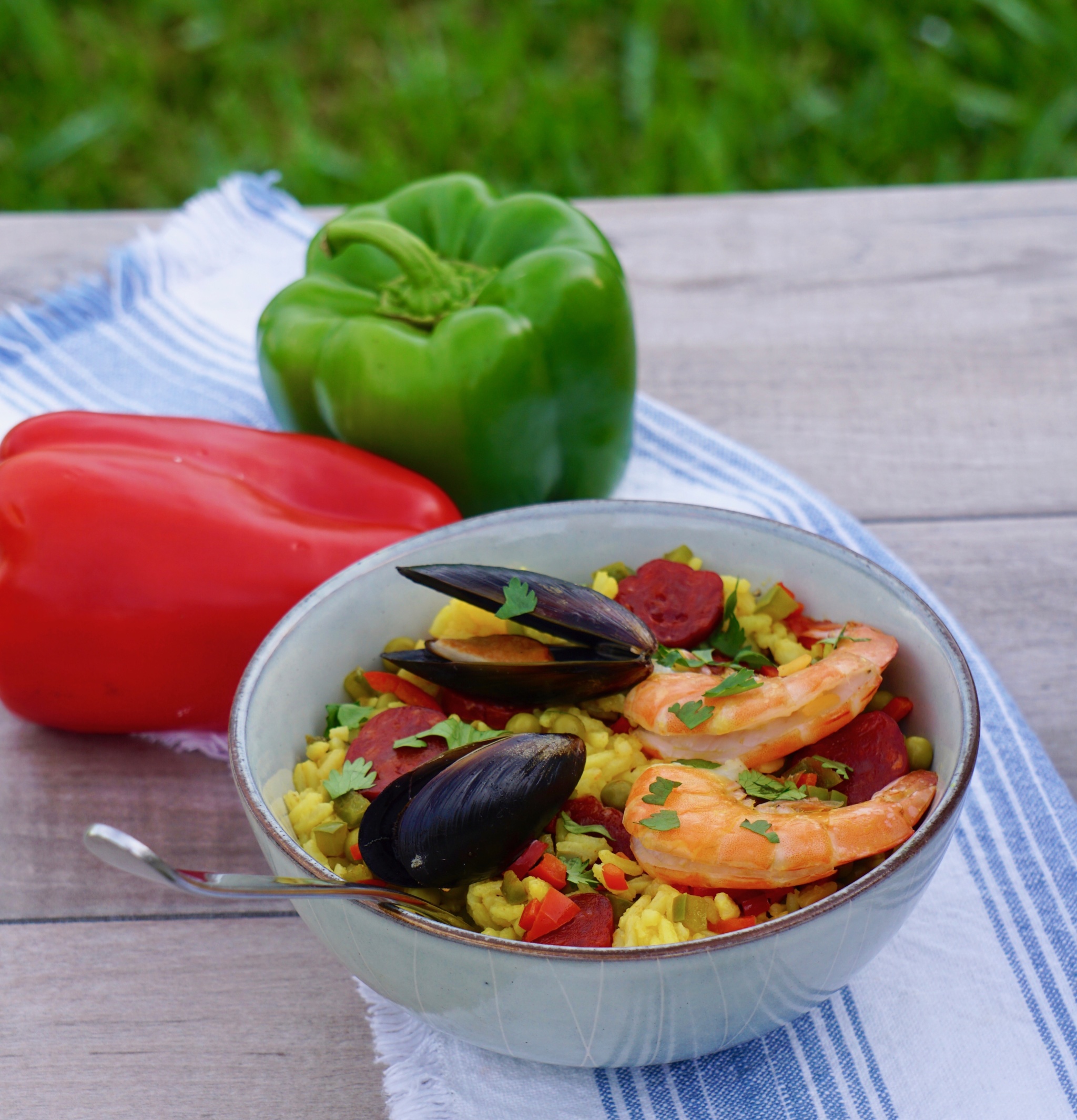 Everyone is always so impressed with this recipe and they can not believe it when I tell them that it is ready in only 20 minutes. I am seriously obsessed with my Crock-Pot® Express Pressure Cooker.
I've always loved Crock-Pot® products, they are a leader in one-pot cooking and I trust the brand as I have been using Crock-Pot® products since I learned to cook. It's a brand my mom used and trusted too. That is why I chose a Crock-Pot® Express over other brands and I am so glad I did! The Crock-Pot® Express can cook meals up to 70% faster than traditional cooking, so I can spend less time in the kitchen and more time with friends and family.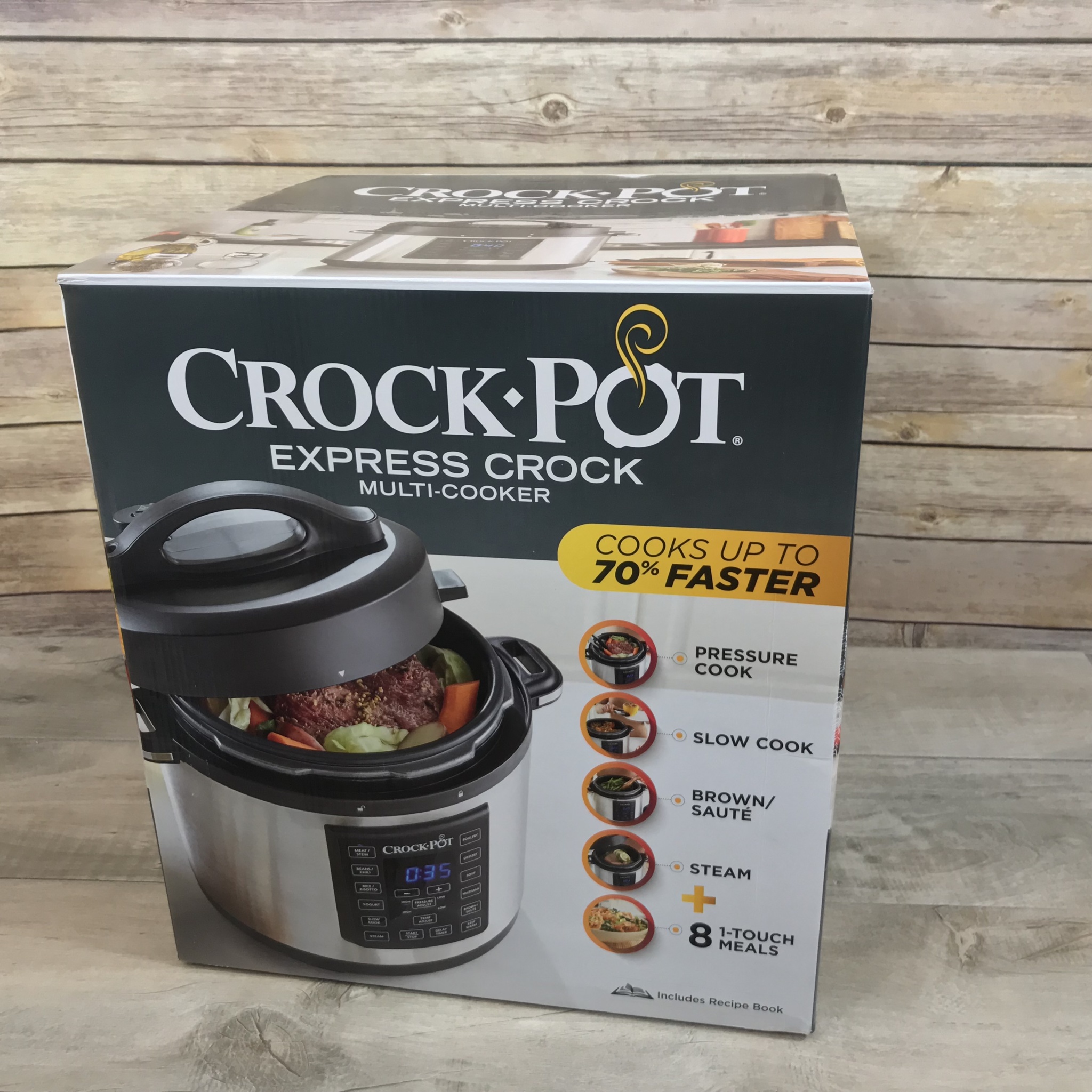 The Crock-Pot® Express has 8 pre-set pressurized settings for various foods, so you can choose to eat sooner, or you can use the slow cook setting to come back later to a delicious hot meal. You can also steam, brown, or sauté before programming, making one-pot meals easier than ever. Not only are meals ready faster but the clean up is so easy!
And right now you can save $15 on Crock-Pot® Express 6-Quart Pressure Cooker at Target until 7/29/19! Don't think about it any longer, having a Crock-Pot Express Cooker was life-changing for me. I am so excited to cook new recipes and my family is so happy that I'm cooking dishes I did not cook before because they were so much work or took too long to cook.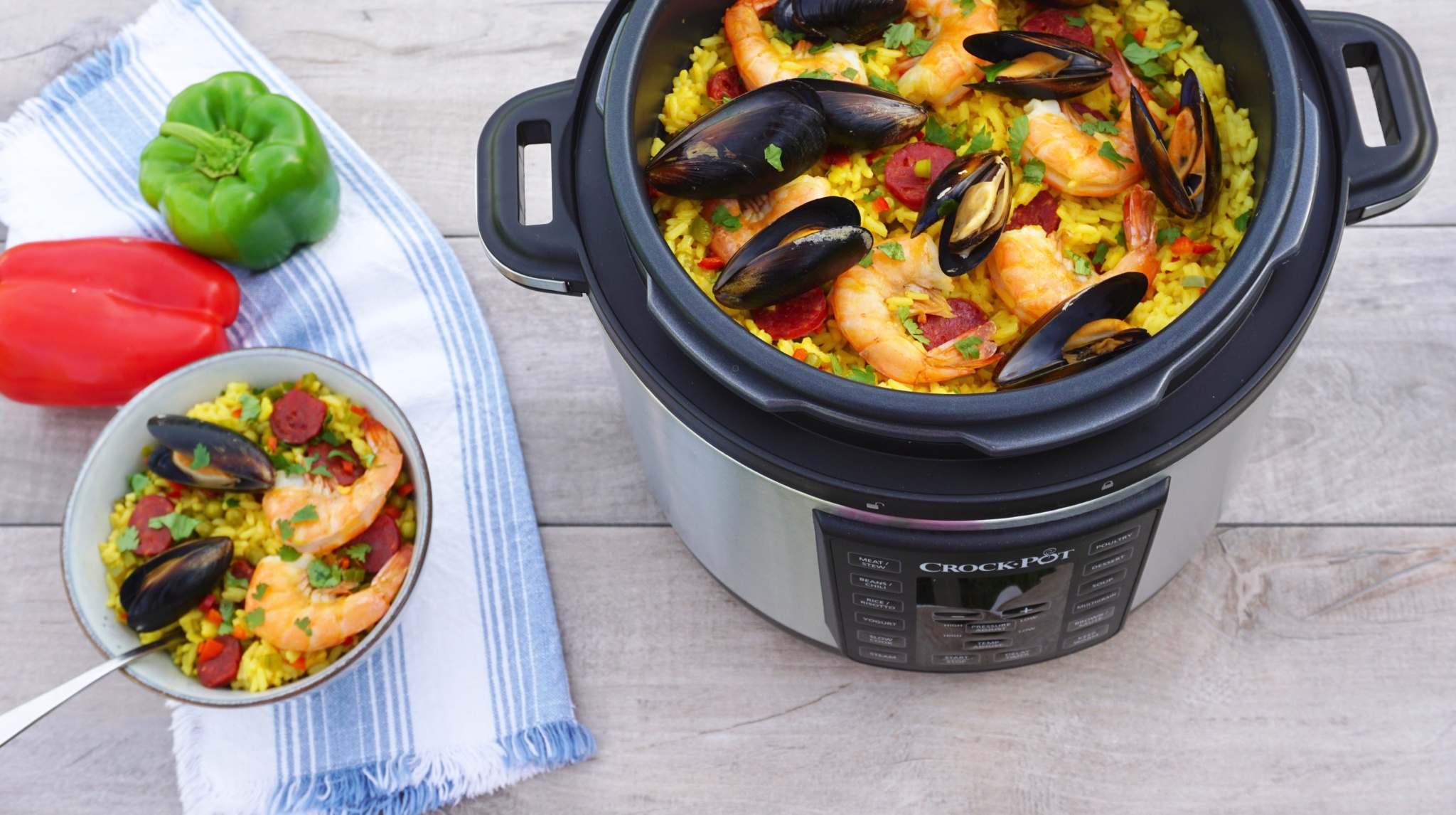 Express Pressure Seafood and Chorizo Paella
Ingredients
2 tbs olive oil
1 lb of chorizo, sliced
3 cloves of garlic crushed
1 onion, chopped
1-2 sweet peppers, chopped (I used red and green)
1 cup chicken stock
1 cup whole green peas
1 1/2 cups long grain rice
1 lb jumbo shrimp, frozen
12 mussels cleaned
salt and pepper to taste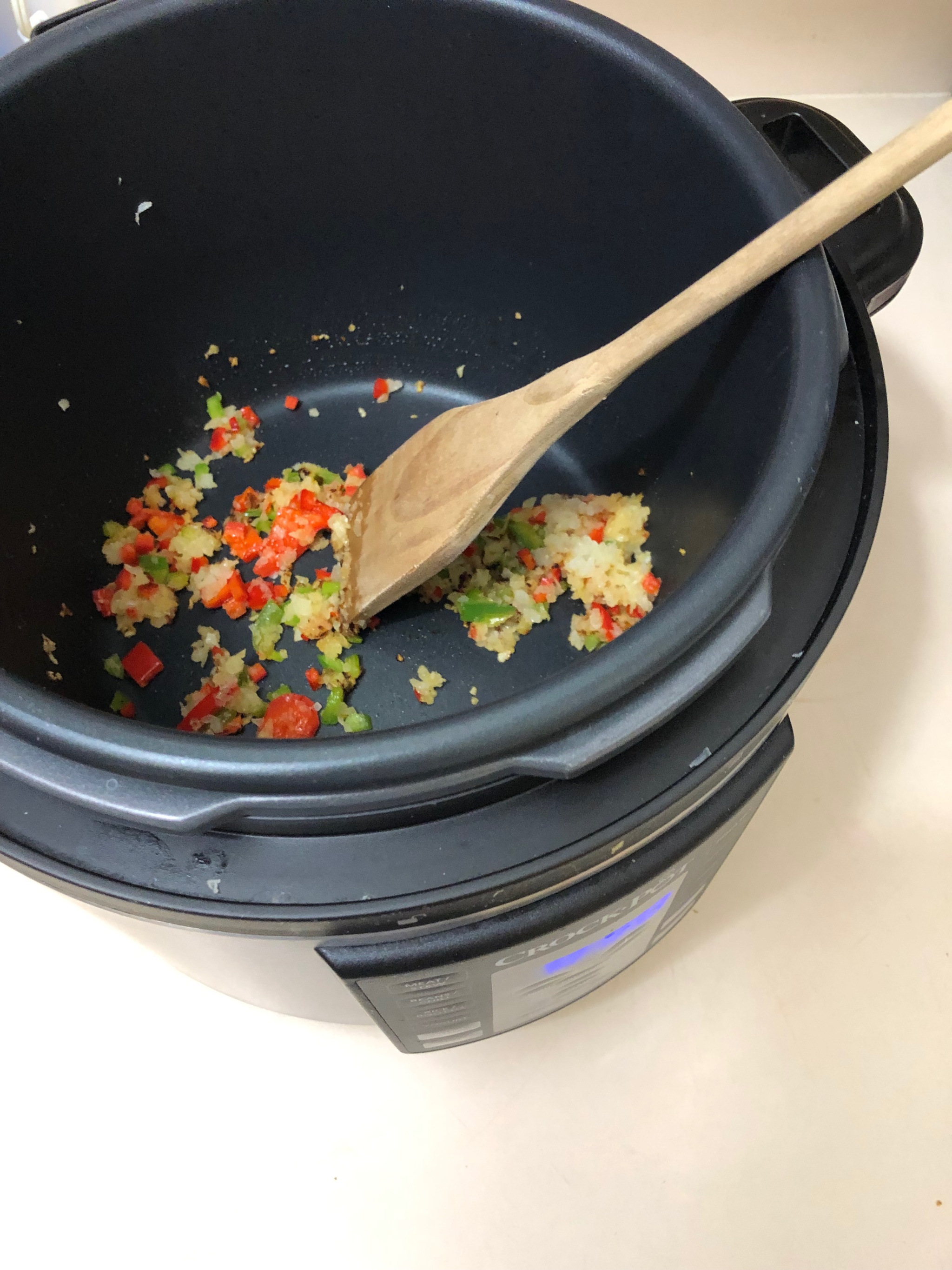 Directions
Press Brown/Sautee on your Crock-Pot® Express, set the temperature to HIGH and then press START/STOP.
Add the oil and preheat for 2 minutes. Add onion and sweet peppers and sauteé until the onion is translucent.
Add chorizo and sauteé for an additional minute or two.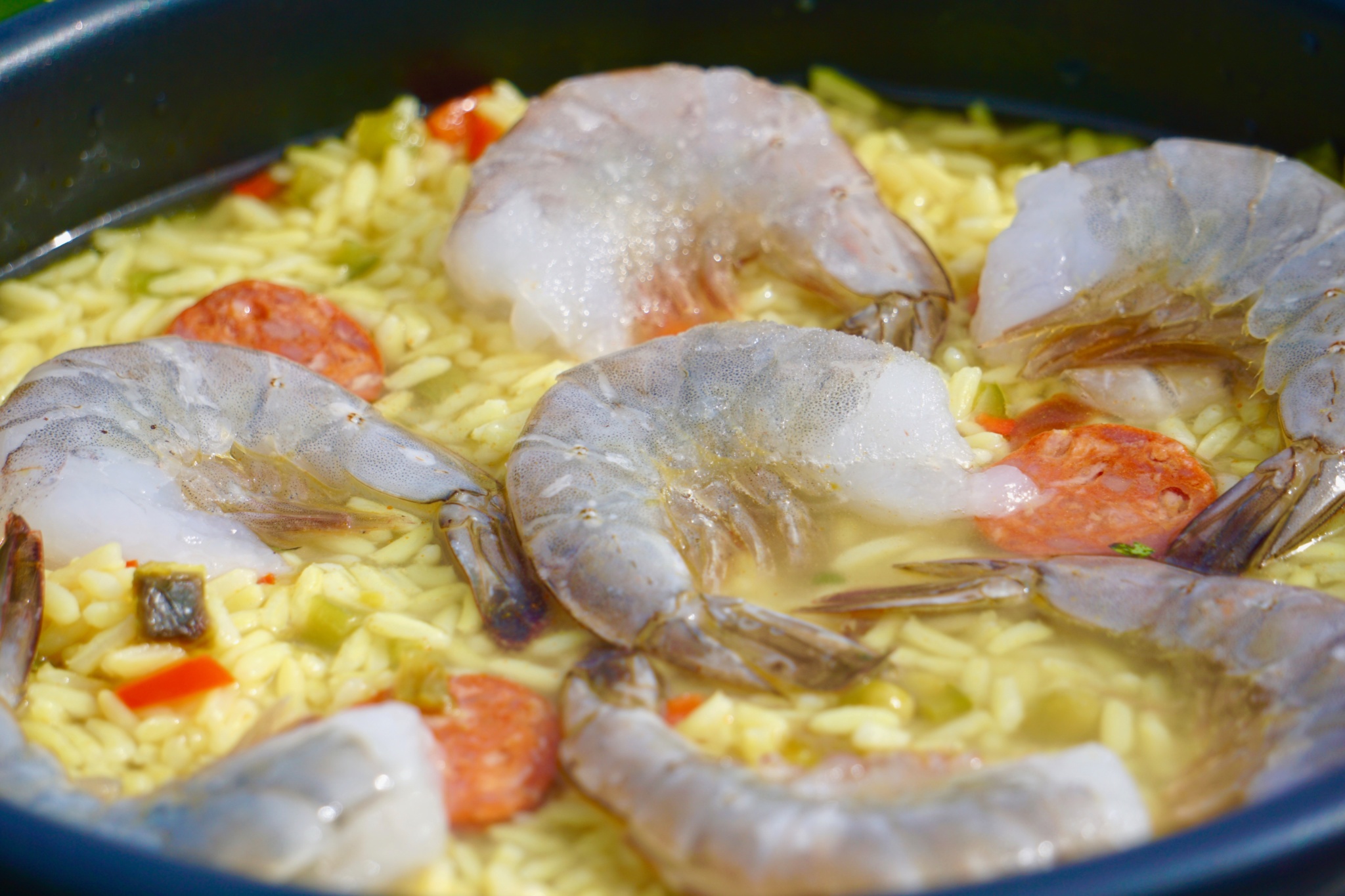 Press START/STOP and add remaining ingredients to the Crock-Pot® Express including shrimp. Press RICE/RISOTTO, set the pressure to LOW and set for 10 minutes. Make sure that the Steam Release Valve is set to the "Seal" (closed) position. Press START/STOP.
Once cooking is completed and the pressure is released season with salt and pepper to taste.
Serve in the Crock-Pot® Express.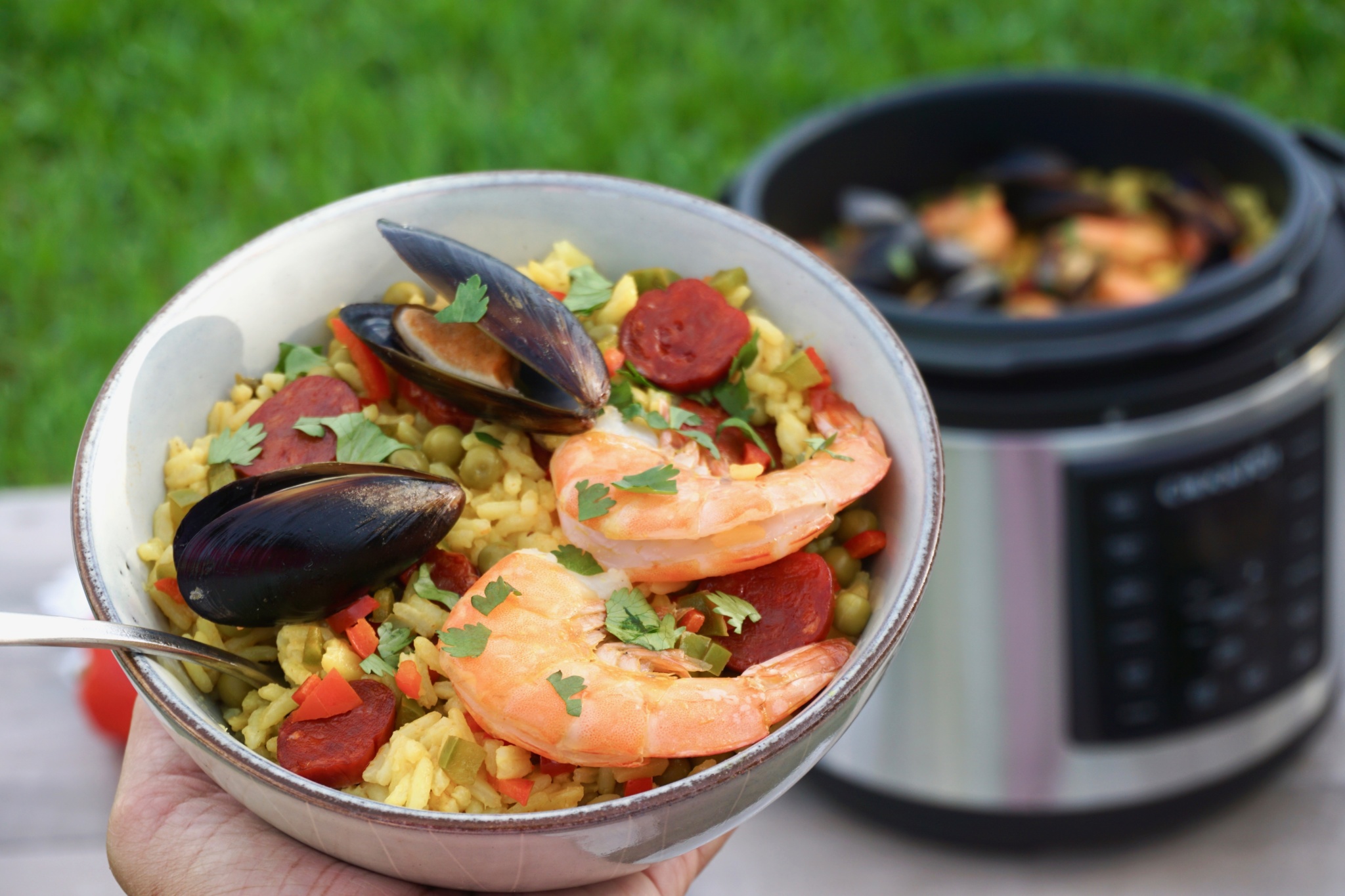 This pressure cooker paella recipe is a must try! So easy and so delicious and sure to be a hit at your next dinner party or summer cookout. I even serve this on the Crock-Pot® Express. I just take it outside and let people serve themselves right from the Crock-Pot® Express.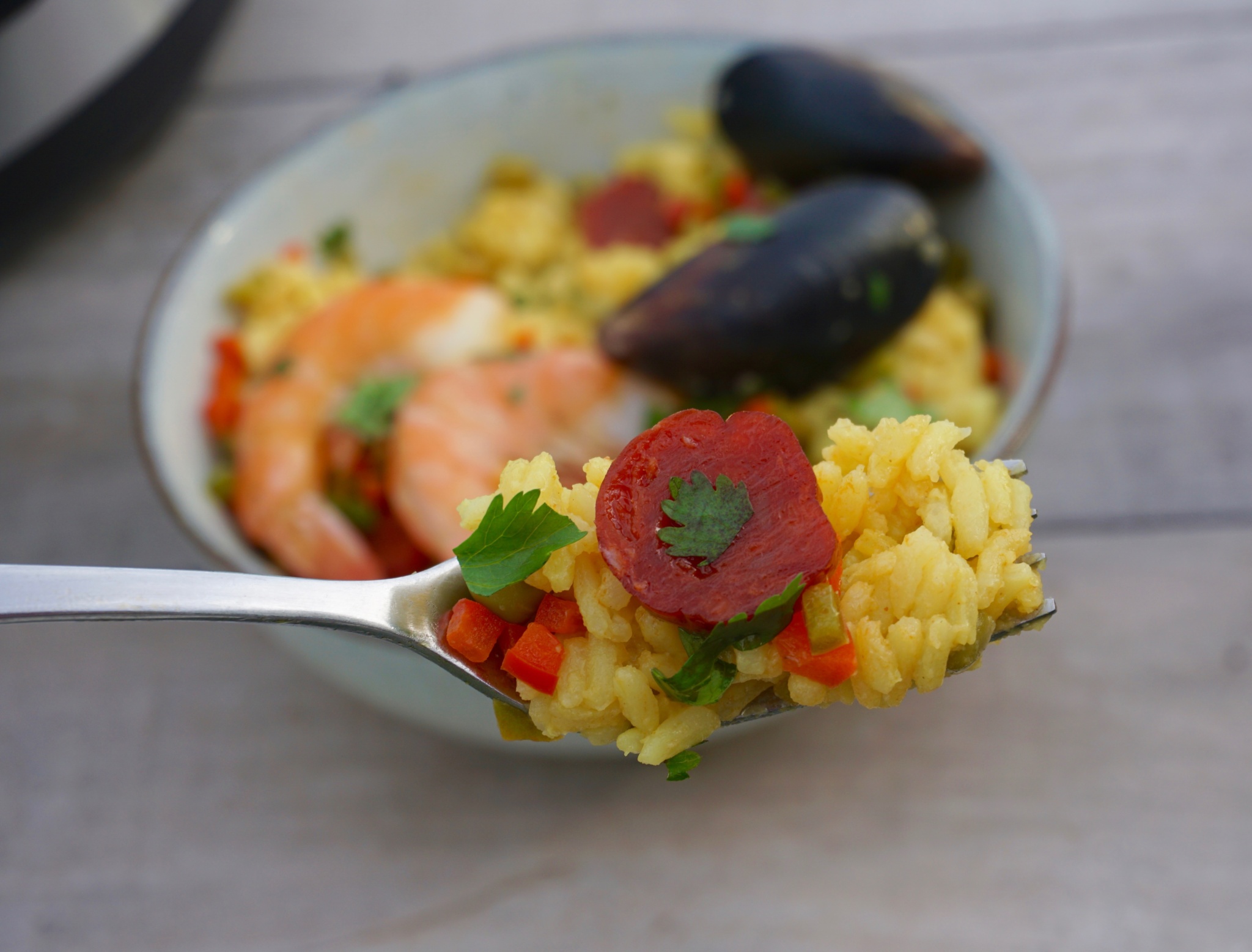 I got my Crock-Pot® Express at Target which was very convenient since I shop at Target at least once a week, I mean who doesn't?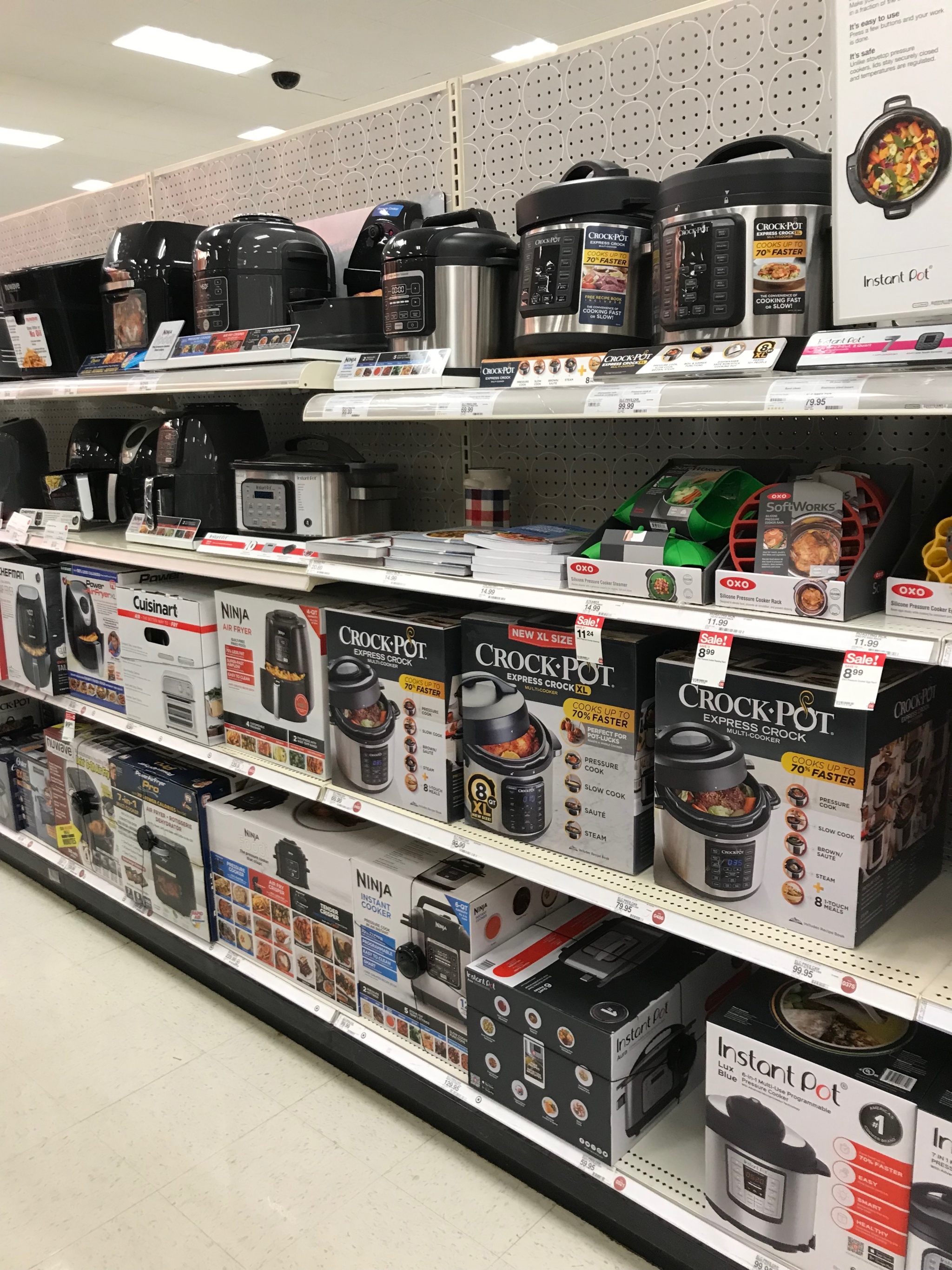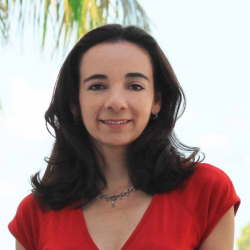 Latest posts by Paula Bendfeldt-Diaz
(see all)