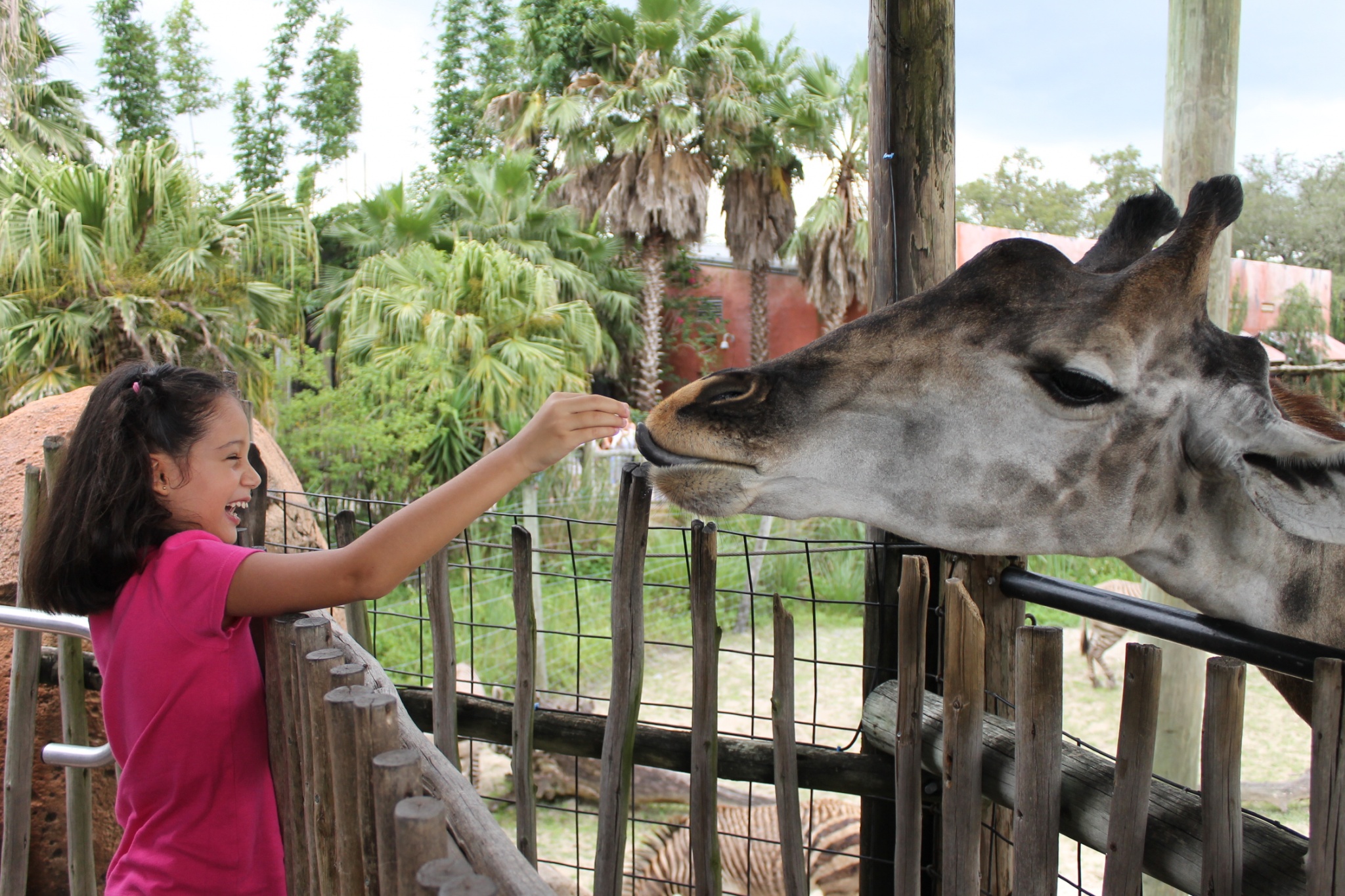 The Tampa's Lowry Park Zoo is considered one of the best family zoos in the US, which doesn't come as a surprise to us.  We loved everything about the Lowry Park Zoo from it's small size and wonderful array of animals habitats to the educational animal talks and shows and animal interactions and rides for children of all ages.
One of the things that really sets the Lowry Park Zoo apart from other zoos we've been to is the countless opportunities kids have to interact with the animals.  There is a petting zoo area with goats and other farm animals and you can feed the giraffes, lorikeets, bushland budgies, stingrays and even the white rhinos!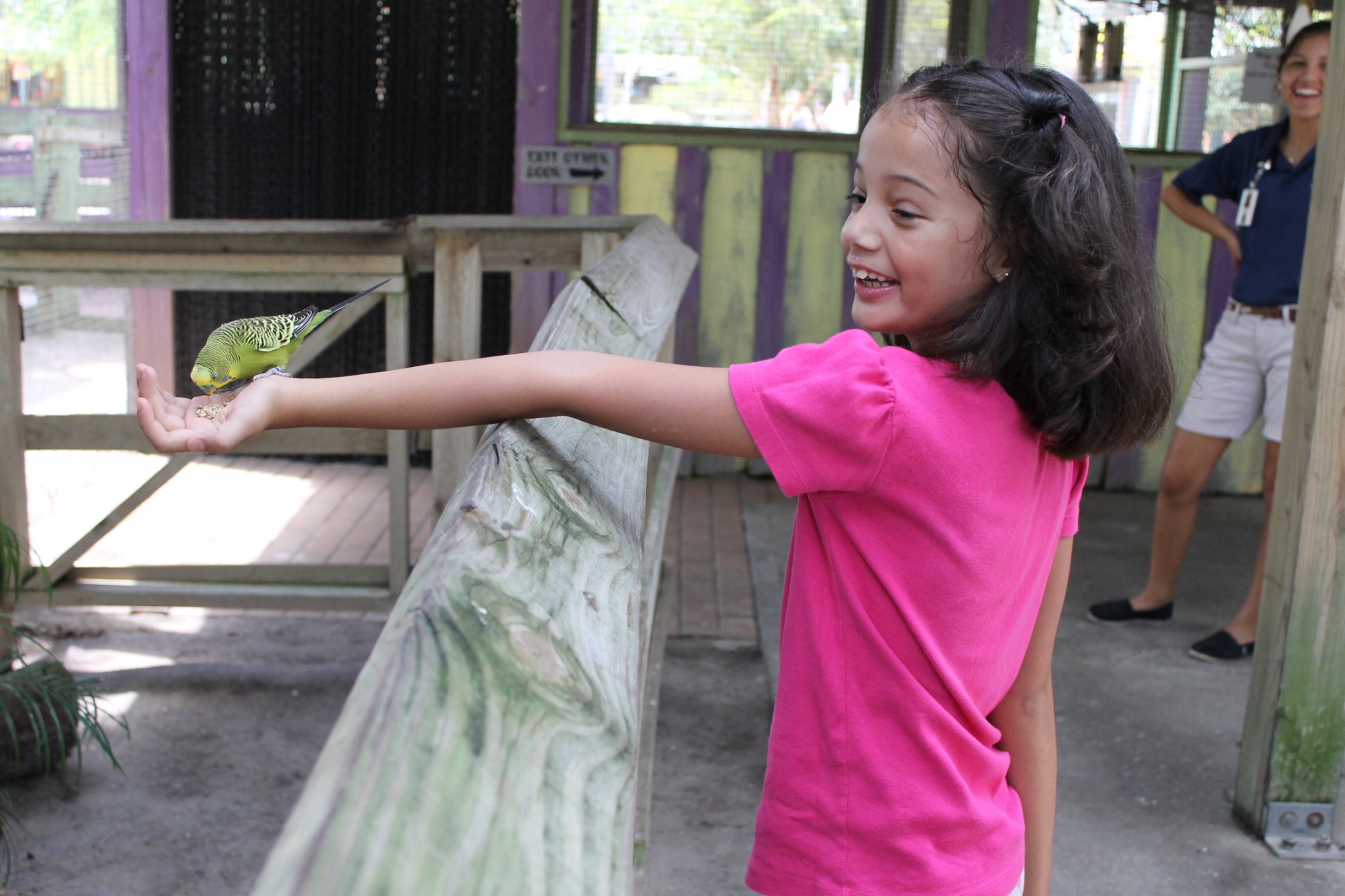 One of my children's favorite things to do is interact with the animals and to our surprise at the Lowry Park Zoo you can not only ride the ponies but you can also ride a llama! There are some height and weight requirements though, specially for the llamas that can only carry smaller children but this is something we had never done before and the kids just loved the llamas.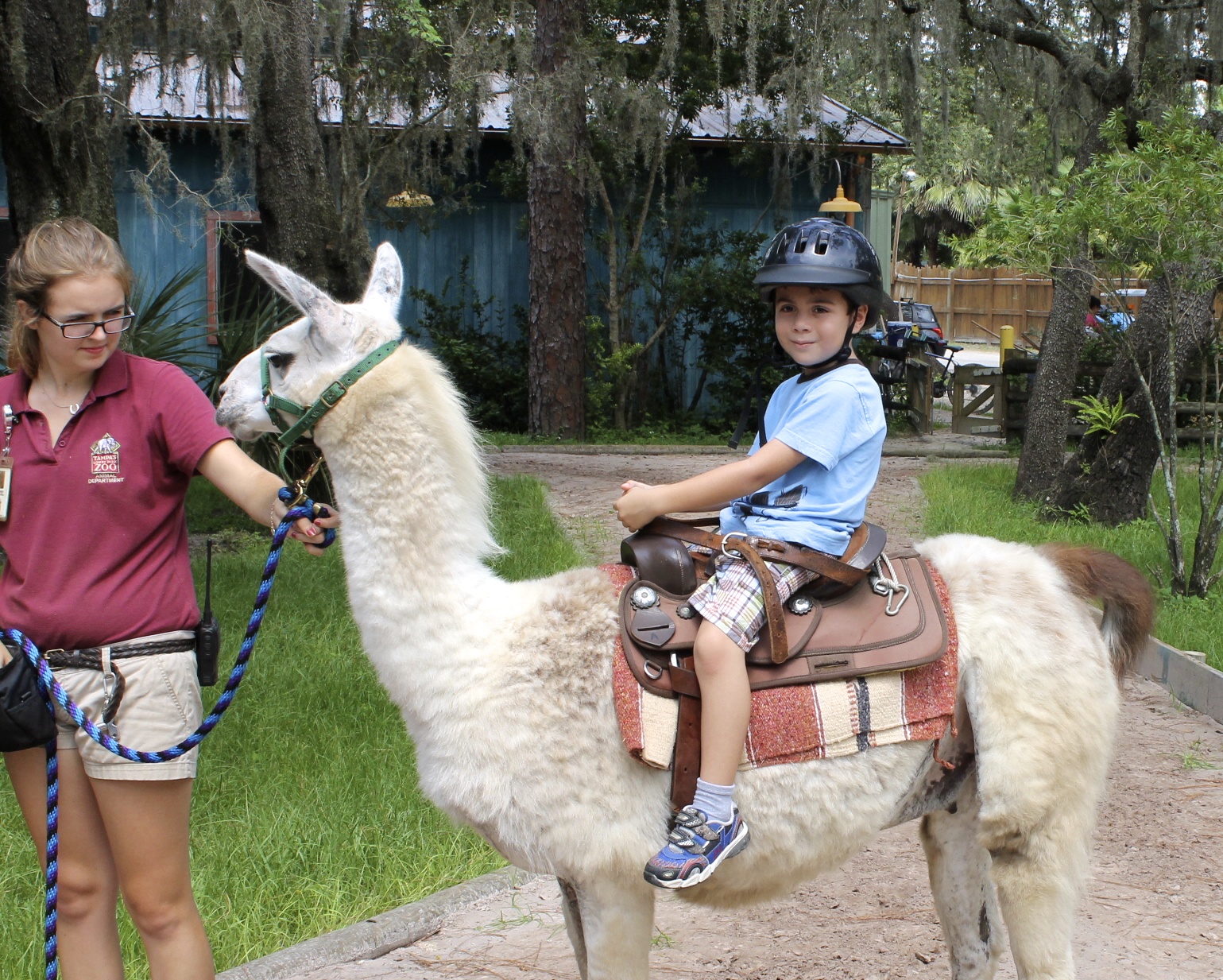 My daughter, an avid animal lover who hopes to become a Vet when she grows up, could not get enough of the animals.  She was a thrilled and amazed by both the animals in the Zoo habitats as well as the local birds roaming around the Zoo gardens from ibises and herons to sandhill cranes.
My little guy could not get enough of the rides. From bumper boats to the tiger roller coaster and the fun animal carrousel there is something for everyone and although there are height restrictions on some of the rides they are all kid friendly, unlike other parks.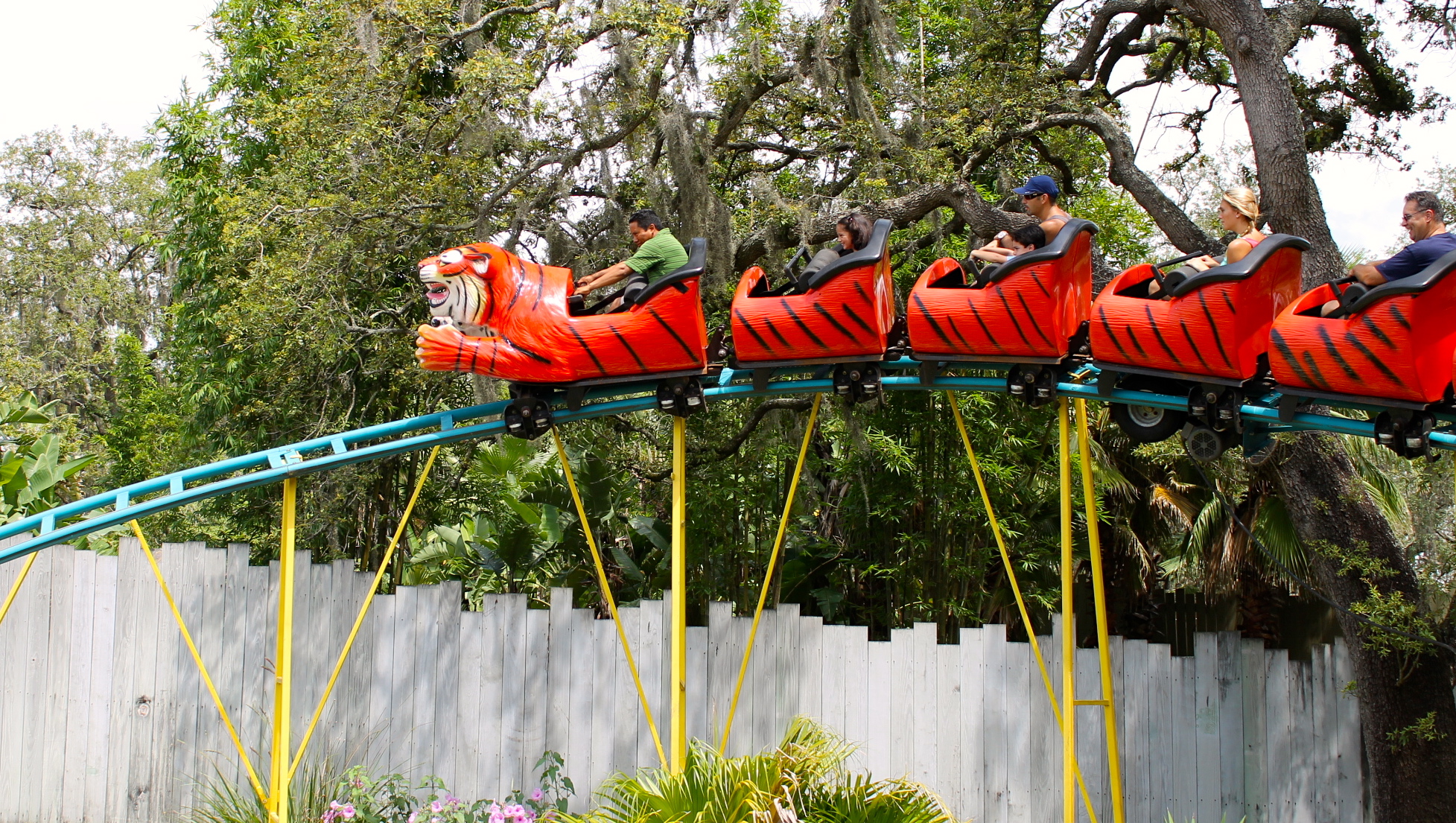 The Lowry Park Zoo operates the only non-profit manatee hospital in the world and you get a chance to see these gentle creatures from above and from below sea level at their Florida Manatee and Aquarium Center's observation pools.  The Aquatic Center also hosts lots of reptiles, fish and other aquatic species.
At the Darrell Discovery center kids will enter into the world of frogs and toads and get the opportunity to learn more about these interesting and colorful amphibians.  Many of the aquariums that house the frogs have a listening component and my children had really enjoyed listening to the different sounds the frogs and toads make.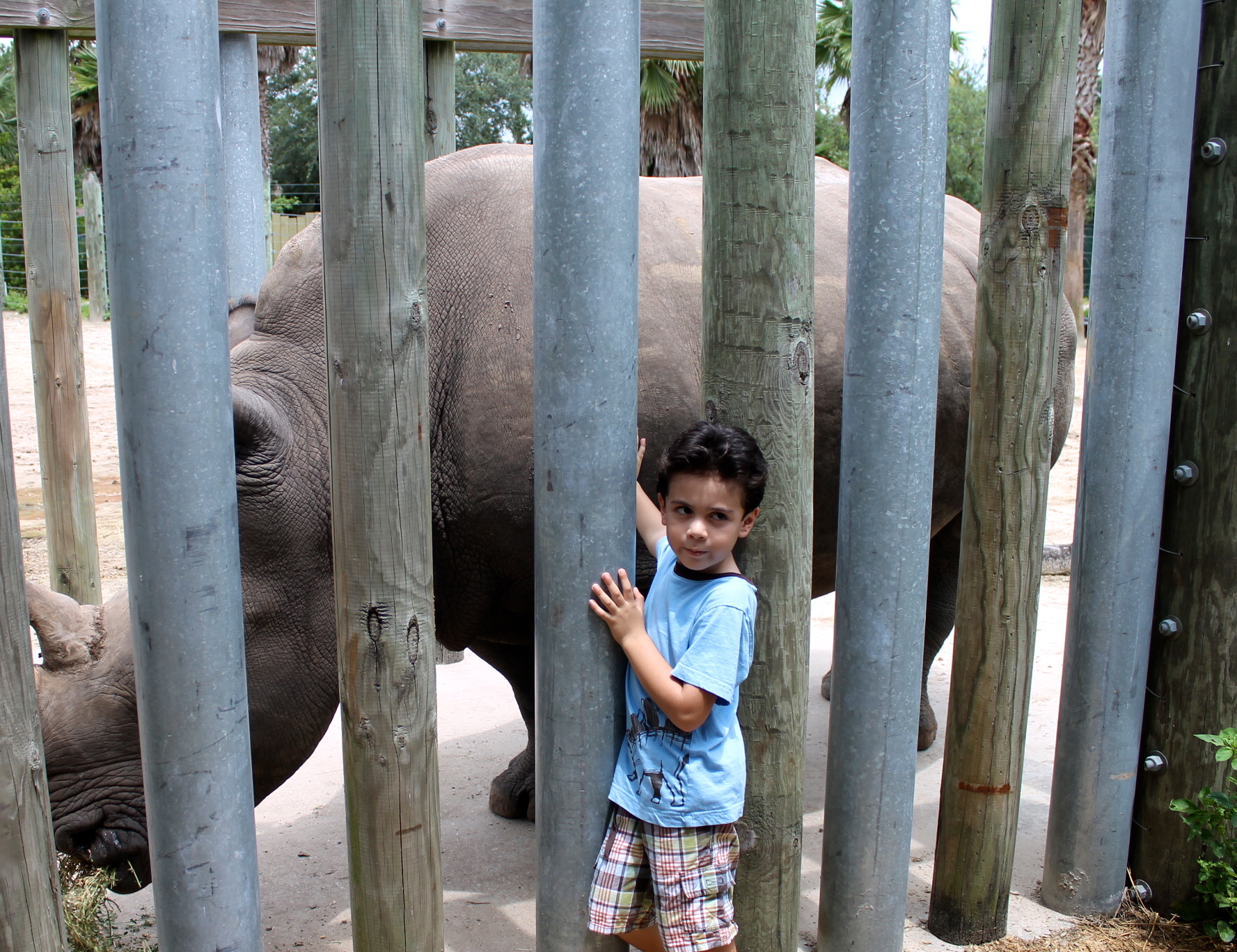 Did I mention you can even feed the white rhinos?  I was not kidding! Both my kids thought that was super cool and none of us had ever been that close to these magnificent creatures, it was quite an unforgettable experience.
So if you are planning a trip to Tampa or just looking for a fun weekend activity visiting the Tampa Lowry Park Zoo is a fantastic place for families.  For more information and to check animal encounter and feeding schedules you can check out Tampa's Lowry Park Zoo website.