I received an all-expenses paid trip to San Francisco for the coverage of this press event for Disney•Pixar. However all opinions are my own.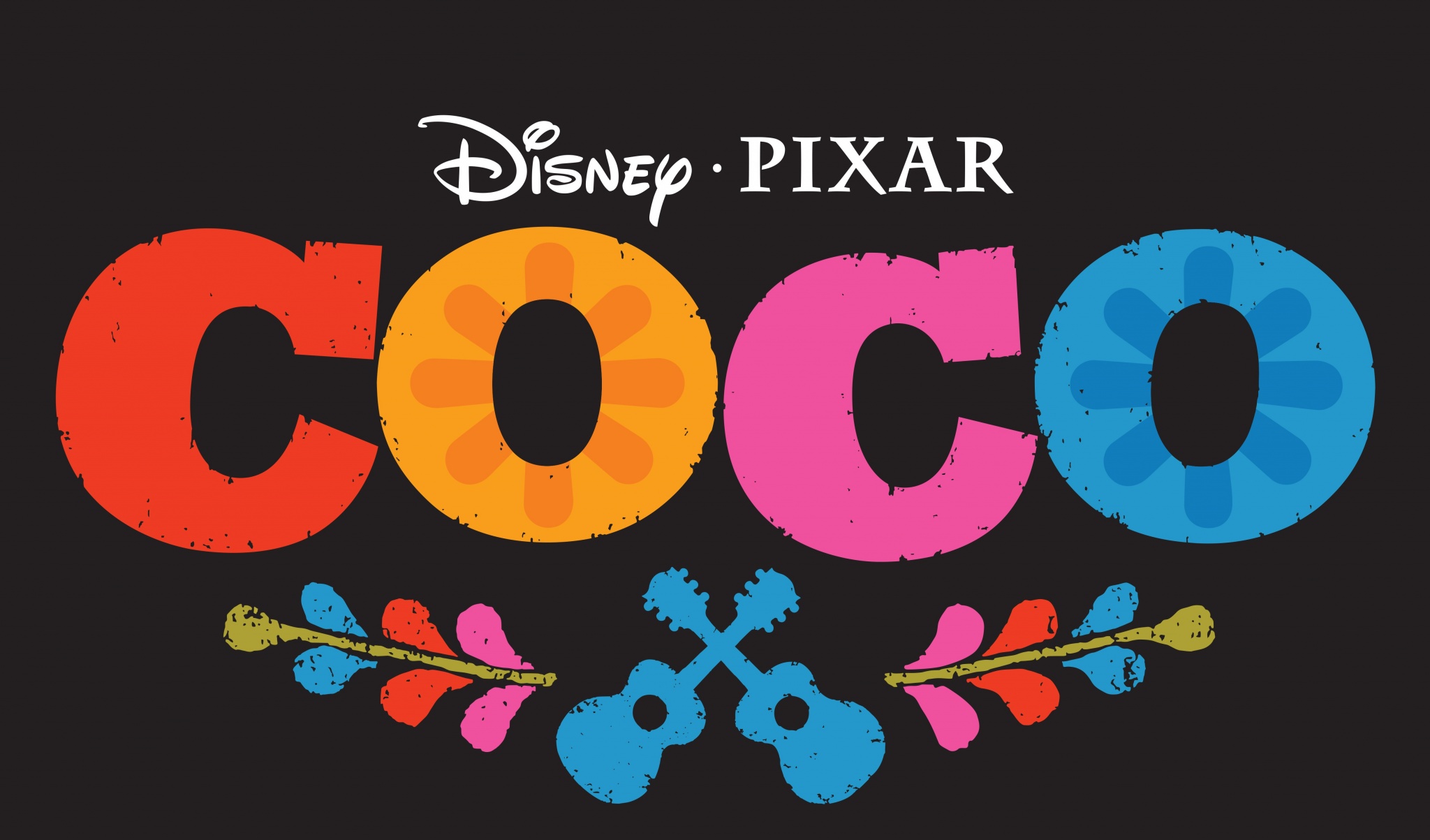 Disney Pixar's animated movie COCO, which will be in theaters on November 22, will bring to life the Mexican celebration and traditions of El Dia De Los Muertos. As I have shared before on the blog for me and for other Latino families COCO brings a sense of hope and pride in a time when negative Latino stereotypes abound as it portrays Mexican culture in a positive and uplifting way for all the world to see.
Our family celebrates the Day of the Dead honoring and remembering loved ones that have passed away. We have also shared many posts on the blog about the meaning of the Day of the Dead as well as numerous Dia de los Muertos inspired crafts and recipes. The Day of the Dead is of great significance to us and one of our favorite traditions. This is why I'm so incredibly excited to have the opportunity to attend Disney Pixar COCO press event in San Francisco next week along with 25 other amazing bloggers.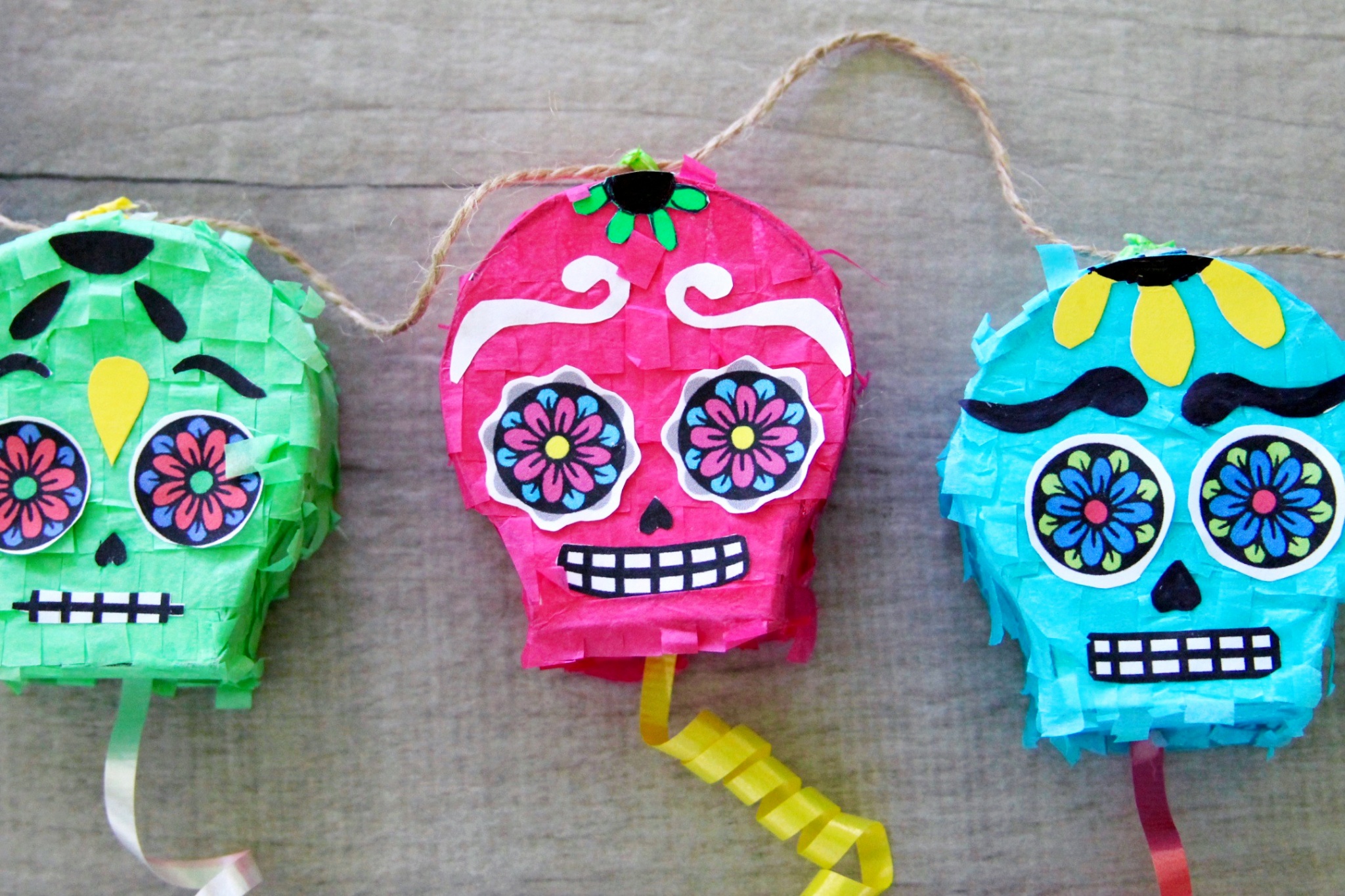 During the 3 day event I will get the opportunity to learn more about the movie, how it was created and about everything that came into place to ensure that this was a movie that embraced the Mexican traditions and portrayed them in a positive and uplifting light.
The Story Behind COCO
Disney•Pixar's COCO is a story about family and about honoring your ancestors. "Despite his family's baffling generations-old ban on music, Miguel (voice of newcomer Anthony Gonzalez) dreams of becoming an accomplished musician like his idol, Ernesto de la Cruz (voice of Benjamin Bratt). Desperate to prove his talent, Miguel finds himself in the stunning and colorful Land of the Dead following a mysterious chain of events. Along the way, he meets charming trickster Hector (voice of Gael García Bernal), and together, they set off on an extraordinary journey to unlock the real story behind Miguel's family history." You can learn more about the movie HERE.
Check out the trailer below and you'll see that this promises to be an fantastic family movie!
A Sneak Peak Of Disney Pixar's Coco
We will kick off the event on Wednesday August 2nd. with a screening of footage from COCO at Pixar Animation Studios. I can not wait to get a sneak peak into the movie and visit Pixar Animation Studios; the place where some of the most beloved animated characters of all time have come to life. The footage will be introduced by Director Lee Unkrich himself accompanied by Writer and Co-Director Adrian Molina and Producer Darla K.Anderson.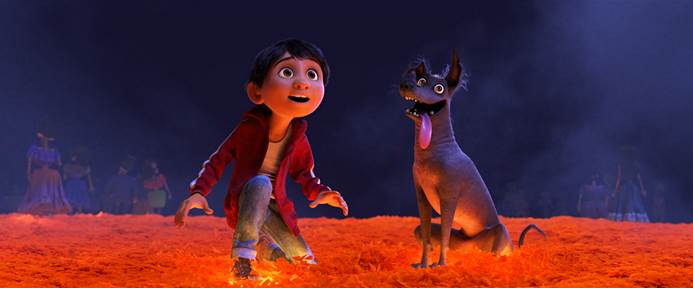 Interviewing Award Winning Movie Magic Icons
One of the highlights of our trip will be attending the COCO press conference with Director Lee Unkrich, who is also the Director of TOY STORY 3 which won the Oscar for Best Animated Film, Writer and Co-Director Adrian Molina andProducer Darla K. Anderson. We will also be meeting Composer Michael Giacchino, who has created the music for many of your favorite movies and TV shows over the past 13+ years and who won the Best Original Score Oscar for UP. I could not be more excited and have so many questions to ask them about the movie and their inspiration!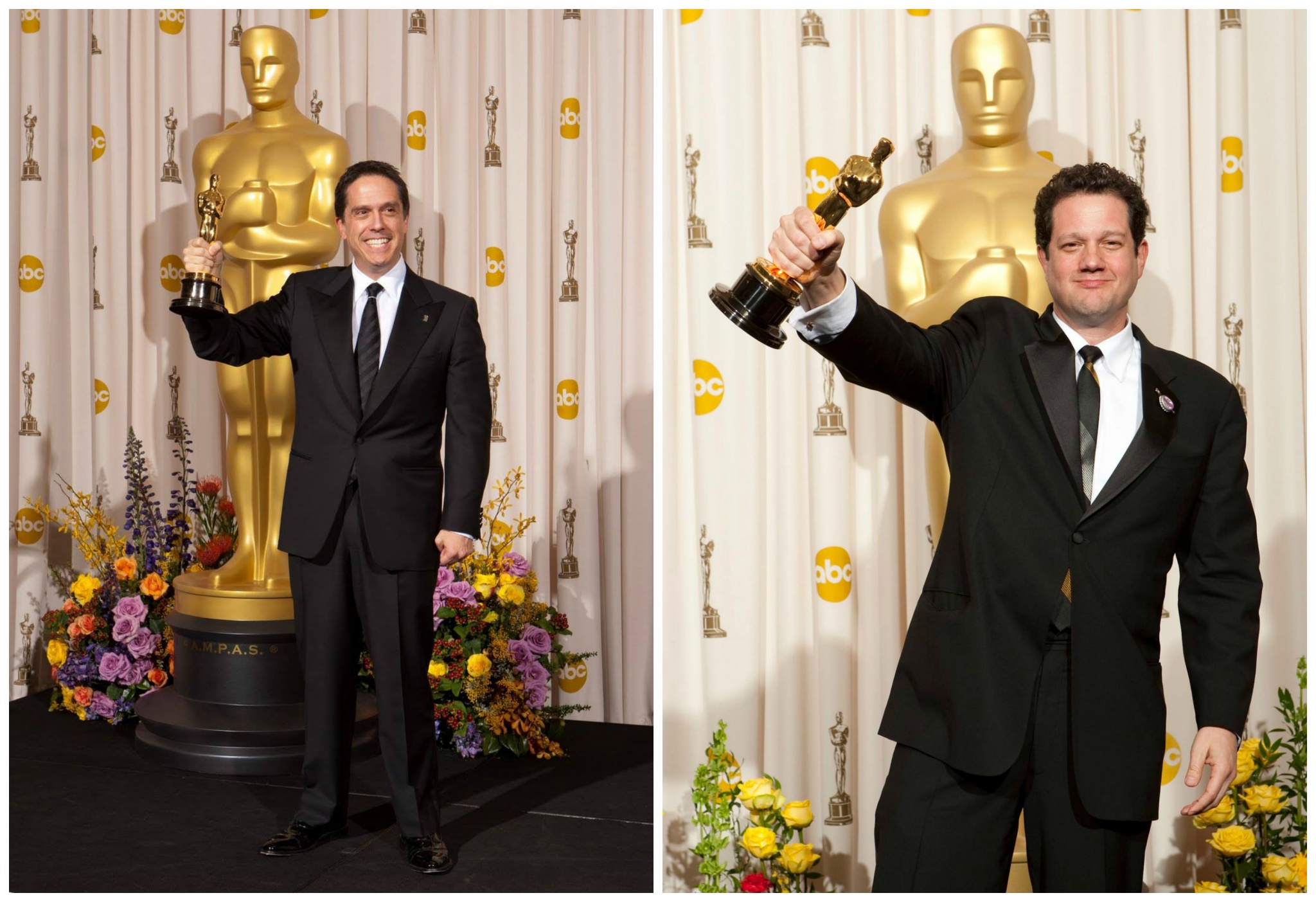 Learning How COCO Was Inspired By Mexican Cultural Traditions
On day two we will get the opportunity to listed to a demo and learn about the music of COCO and how it is inspired by Mexican traditional music. The demo will be presented by Michael Giacchino (Composer), Germaine Franco (Orchestrator), Camilo Lara(Consultant) Adrian Molina (Writer and Co-Director).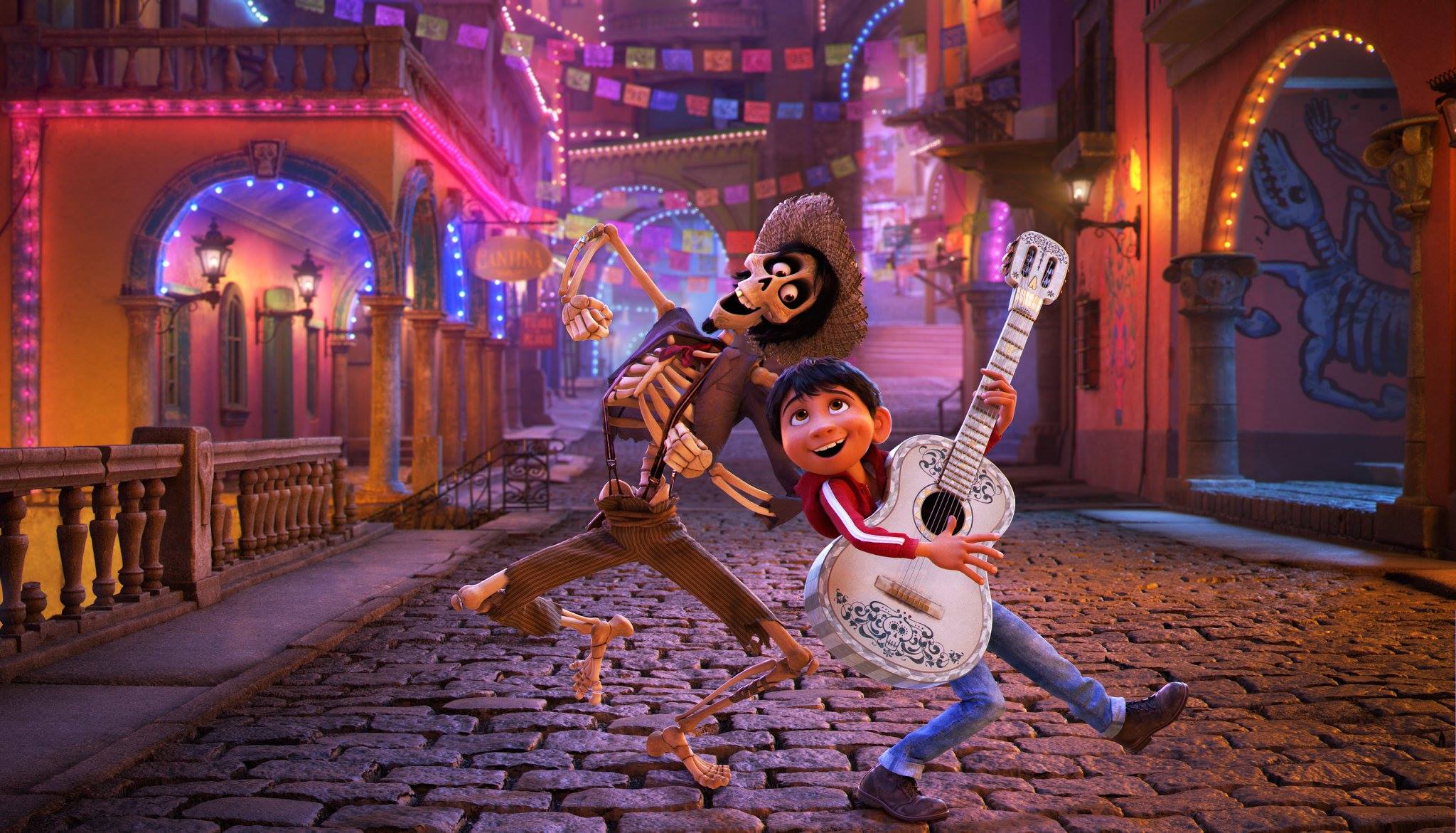 One of the things I am most excited about is learning from the COCO production team about how they where inspired by research and specific cultural traditions and how they infused these into their fantastical story set and into the creation of both the land of the living and the realm of the dead.
From music inspired by el Son Jarocho to magical creatures based on Mexican folk art COCO promises to bring together fantasy and Mexican traditions to create a family movie that tells a loving story about the Mexican culture.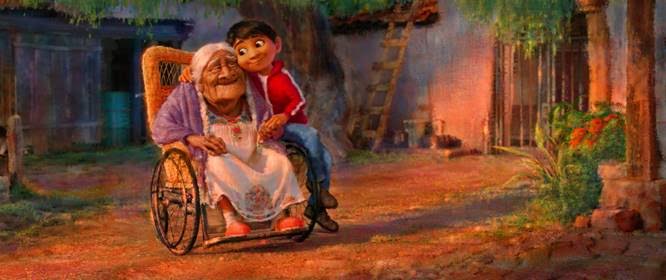 Getting A Glimpse Into The Animation Process of COCO
We will hear how some of the characters in the movie, like the magical Pepita, where designed and brought to life and what the inspiration was behind them by Alonso Martinez (Character/Rigging Artist), Nick Rosario (Directing Animator), Christian Hoffman (Characters Supervisor). We will also learn how the skeletons in the Land of the Dead were imagined, designed, animated and clothed from Daniel Arriaga (Character Art Director), Gini Santos (Supervising Animator), Byron Bashforth (Character Shading Lead), Emron Grover (Simulation Technical Director). 
Visiting the Disney Family Museum
As if learning about COCO and visiting the Pixar studios wasn't enough we will also be visiting the Disney Family Museum. Here we will have the opportunity to learn all about Walt Disney's legacy and we will also go on a guided walk-through of the "Deja View: The Art of Andreas Deja" exhibit where we will see original animation artwork from The Lion King in honor of the film being released on Digital and Disney Movies Anywhere, 8/15 & Blu-ray, 8/29. #TheLionKing #Waltagram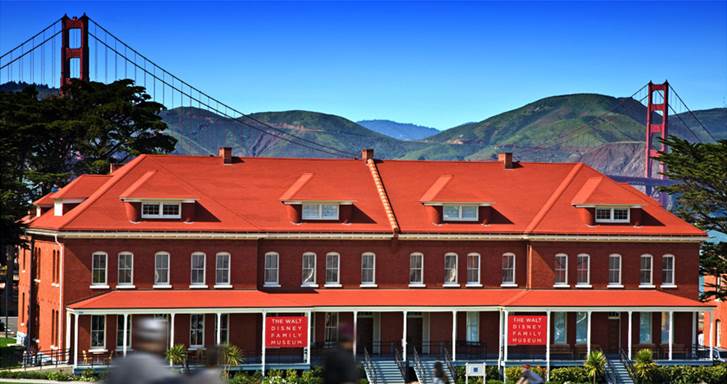 I can not wait to share with you all about this amazing experience and get you all as excited as I am about the upcoming Disney•Pixar movie COCO coming to theaters on November 22nd.
Having the opportunity to learn about the inspiration and the process that will bring COCO to life fills my heart with happiness. I am really interested to find out what was the original inspiration for creating a movie about the Day of the Dead and what steps the Disney Pixar team took to ensure they portrayed this tradition in a sensitive and positive way. I would love to hear from you. What are your questions about Disney Pixar's upcoming film COCO? What would you like to know?
Be sure to follow along as I share with you all about this Disney•Pixar's COCO using hashtag #PixarCocoEvent