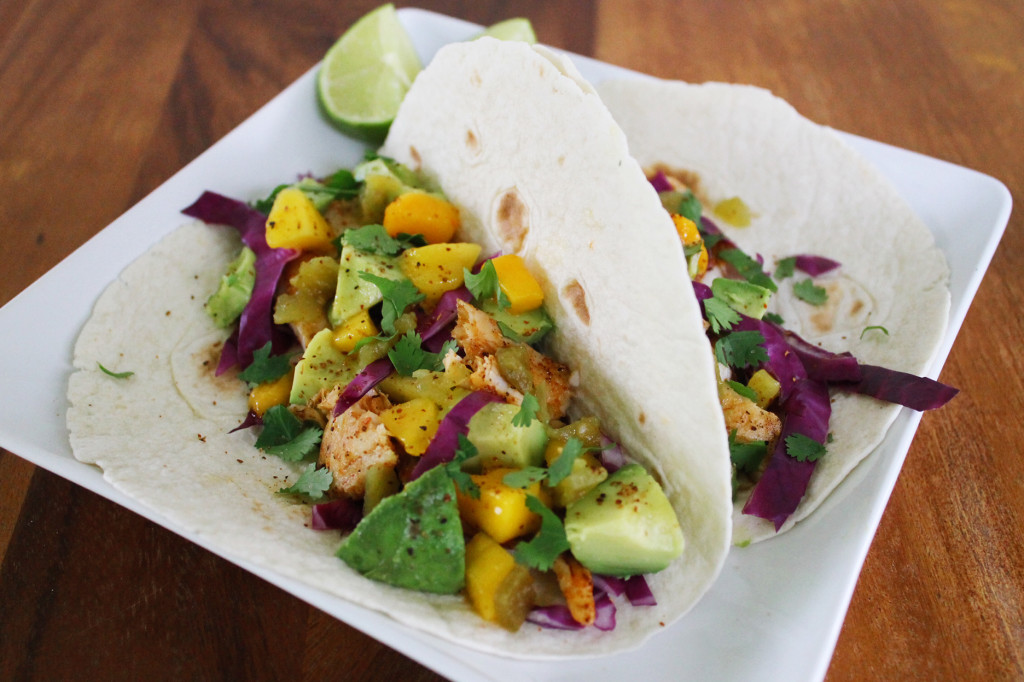 We love tacos and to celebrate that summer is still in full force, at least here in Florida where the kids are still on vacation mode for 2 more weeks, I created some fish tacos filled with summer flavors. Tacos are so versatile and easy to make and the ideal food for throwing a summer fiesta or get together. Weekends are always very festive during summer and my parents usually come over. My kids love sharing time con los abuelos and I always like to make something special but don't have much time so tacos are always a great option. This weekend I wanted something a little different and decided to create some delicious fish tacos with a sweet and spicy twist. I combined delicious avocados from Mexico, fresh mango, green chili with a healthy chipotle crema for a refreshing fish taco filled with tropical flavors.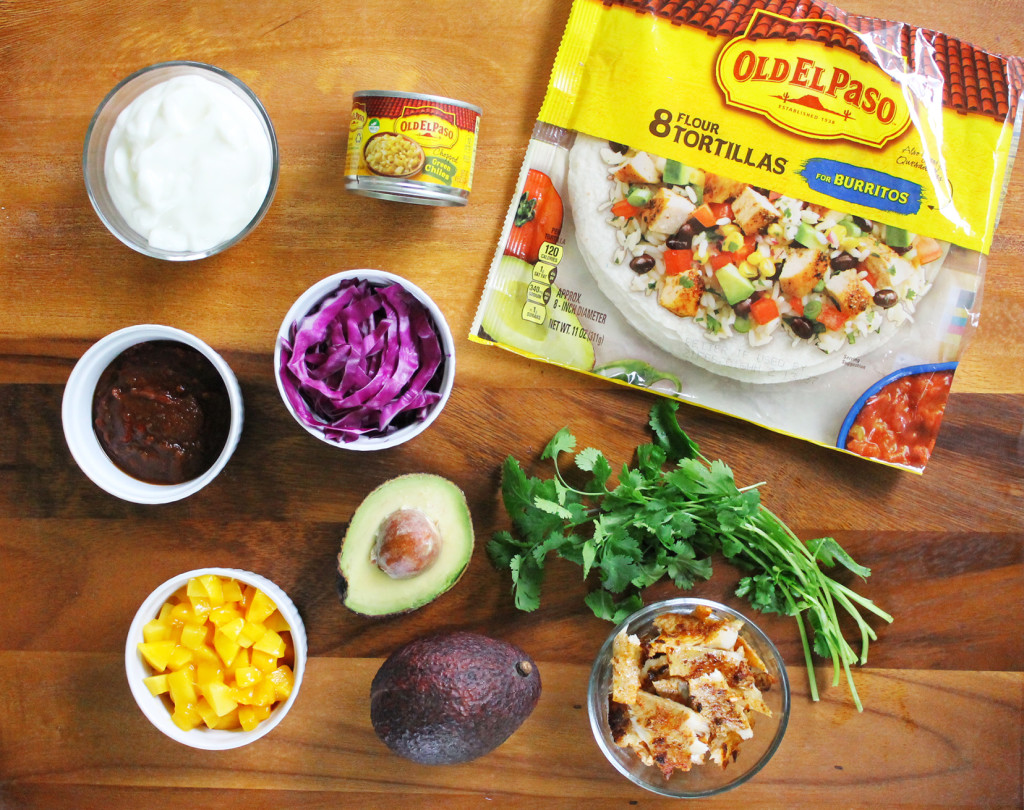 I ate fish tacos for the first time in Mexico City a long time ago and I really enjoy making dishes that remind me of my travels. The sweetness of the mango and the creamy texture of the avocado create a great balance with the spiciness of the shrimp and the chipotle crema and the fresh taste of the cilantro. These tacos are super healthy and they are a good size. Because I am using the Old El Paso flour tortillas which are larger than the corn ones 2 tacos where enough to fill me up.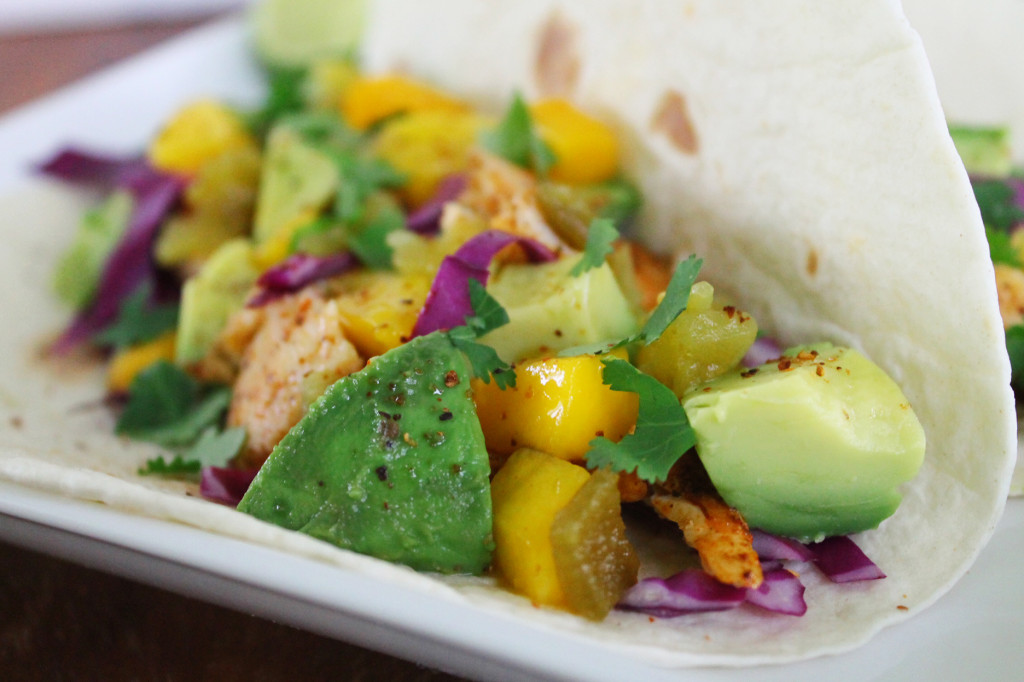 As I was making these I also got some inspiration from the delicious recipes on the Old El Paso website and the Avocados from Mexico website. I can wait to make the Grilled Steak Fajita Boats which look amazing and if you are an avocado addict like me your will feel like you died and went to avocado heaven when you see all these avocado recipes, that go well beyond a rocking huac, yeah there is everything from summer avocado salads to avocado soup! You really need to check them out. Now on to the Chipotle Lime Fish Tacos recipe, which by the way would also be great made on the grill!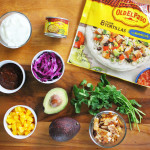 Chipotle Lime Fish Tacos With Avocado And Mango
Ingredients
1

pound

firm white fish

such as cod or tilapia

2

medium limes

halved

2

tablespoons

vegetable oil

plus more for oiling the grill grates

Kosher salt

Freshly ground black pepper

1/2

small red cabbage thinly sliced

1/2

cup

coarsely chopped fresh cilantro

6 to 8

soft Old El Paso tortillas

2

Hass avocados from Mexico

1

mango diced

1

can of Old El Paso green chili peppers

¼

cup

natural yogurt

1

tablespoon

chipotles in adobo sauce

1

tablespoon

of garlic diced

2

tablespoons

of olive oil

chipotle chili powder

salt and pepper to taste
Instructions
Place the fish in a baking dish.

Add the juice of half a lime, garlic, chipotle chili powder, and 1 tablespoon of the oil.

Season with salt and pepper and turn the fish in the marinade until evenly coated.

Let it marinade in refrigerator for 30 minutes.

Coat a large frying pan with no-stick spray.

Combine the cabbage and ¼ cup the cilantro in a large bowl and squeeze a lime half over it.

Drizzle with the remaining 1 tablespoon oil, season with salt and pepper, and toss to combine.

Set the slaw aside.

Coat a large frying pan with no-stick spray.

Heat in medium heat, add the fish and cook for 3 minutes or until golden brown, turn and cook for 2 more minutes.

Shred the fish and set aside.

Combine yogurt and chipotles in a food processor, add salt and pepper to taste.

Warm the Old El Paso tortillas by heating a medium frying pan over medium-high heat. Add 1 tortilla at a time, flipping to warm both sides, about 5 minutes total. Wrap the warm tortillas in a clean dishcloth and set aside while you prepare the fish.

Add fish, slaw, , mango, green chills and some additional fresh cilantro.

Top with the chipotle yogurt mixture.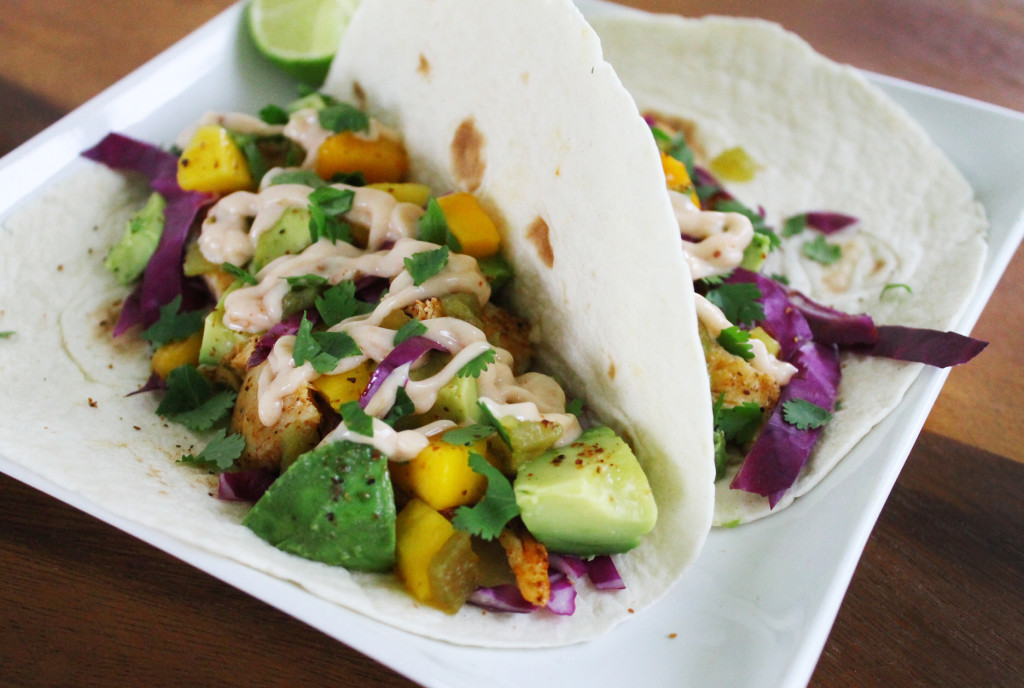 It's the food that brings everyone together. We like to gather around the kitchen and everyone helps out. For the tacos I like to put all the ingredients separately to create a taco bar and that way everyone can add what they want in the quantity they want to.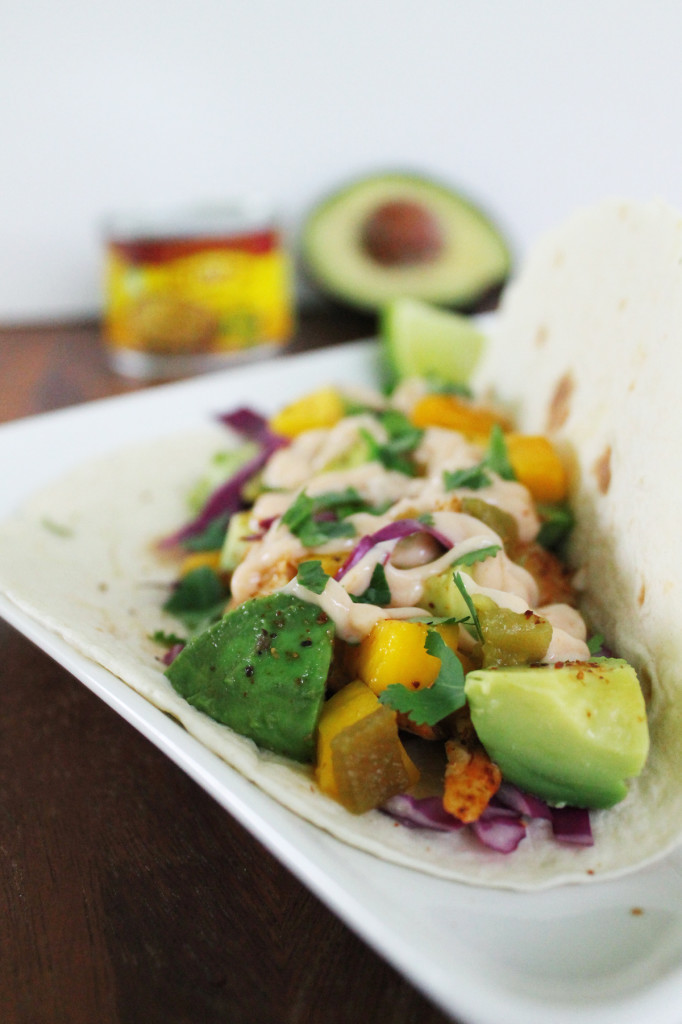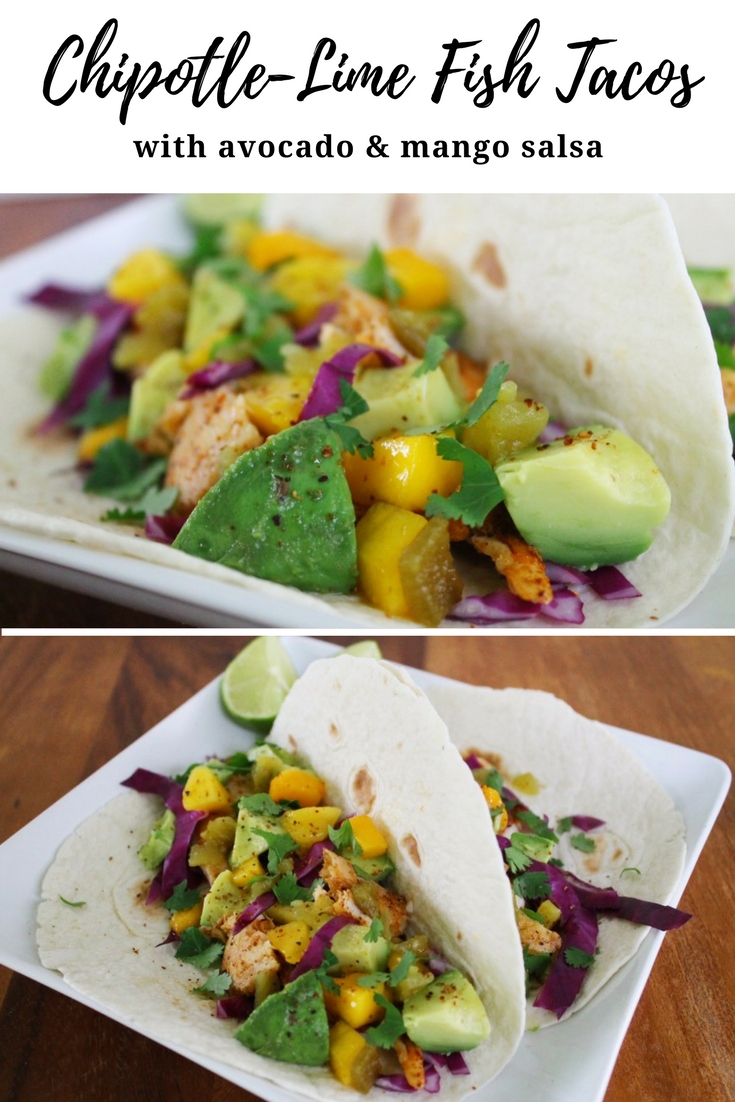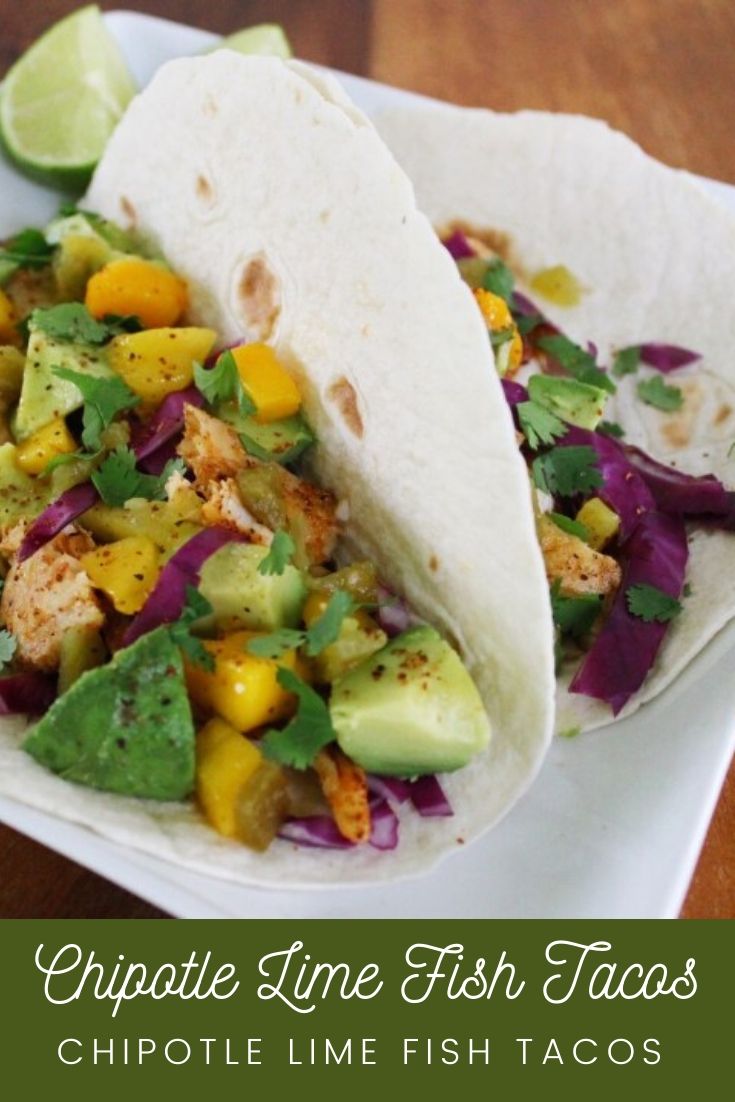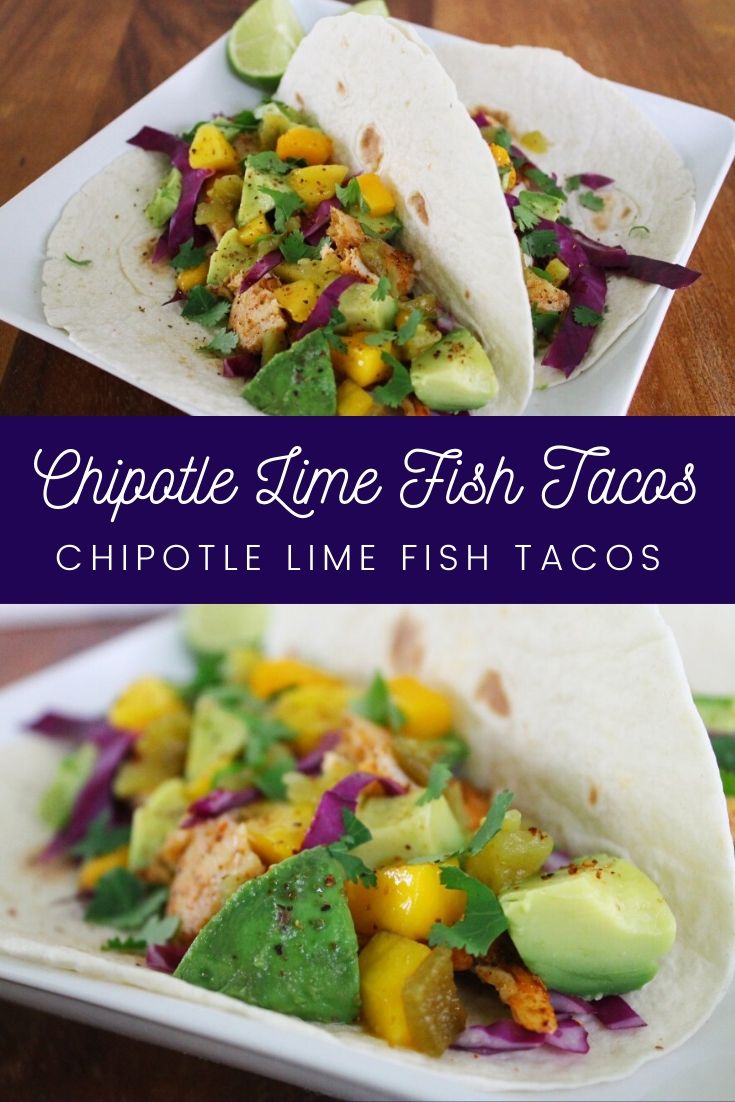 Latest posts by Cesar Diaz
(see all)