Disclosure: This is a sponsored campaign for Colectiva Latina powered by Collective Bias, however all opinions are sincere and are my own. #MyColectiva #VamosConNissan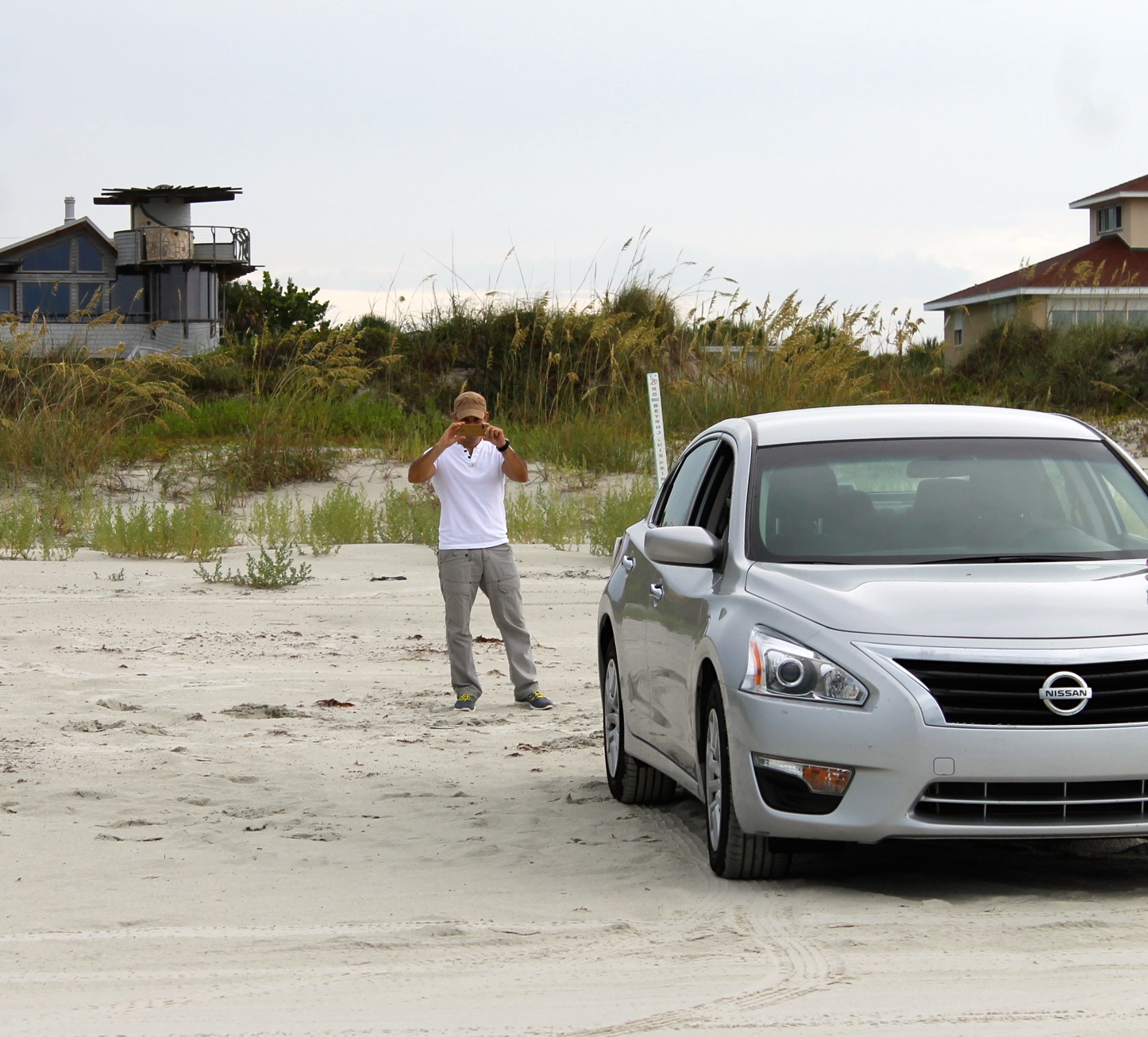 Recently my husband and got to test drive a Nissan Altima. Since both my husband and I work from home we don't really have a car for each of us. We have the family car that we use to go out on family trips and take the kids to Spanish classes and such and we have the back up car which we use when we both happened to have to go out of the house at the same time. Whoever is driving the kids that day gets the family car which is also the only decent car we can afford right now. So when we started thinking about changing our car recently I was kind of worried that it would be hard for both my husband and I to agree on the same car.
I read an article recently on the New York Times about what men and women want in a car and I have to admit it kind of sums up what I've noticed regarding the differences between men and women when it comes to choosing pretty much anything. Women add up the good things, subtract the bad things, then compare the result with the cost of the car and carefully make a decision. Guys on the other hand just seem to add more (bigger engine, more horsepower, etc.) then wonder if they can afford it without having to switch to domestic beer. But although my husband has to stop and "check out" a Ferrari or an Audi A7 if we happen to walk by one in a parking lot and is always talking about his dream car he is a stay at home working dad and a family guy first. He's the guy who gave up his street bike as soon as kids came into the picture and I want to clarify that I had nothing to do with that decision.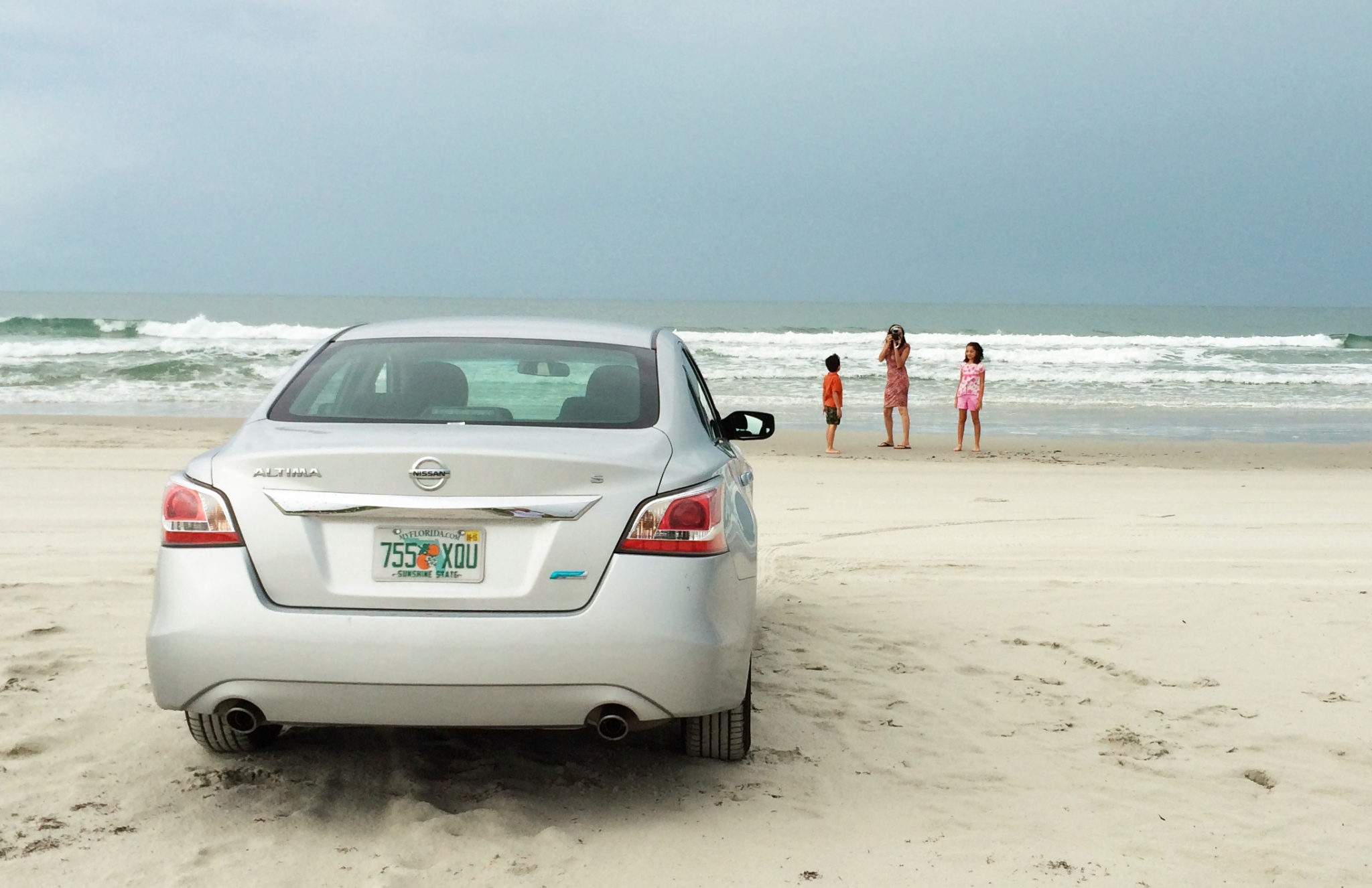 So we engaged in a little "she said, he said" exercise recently after test driving the Nissan Altima on our recent family trip. I wrote and article about our experience with the Altima here and he wrote a separate article about his experience with the Nissan Altima during our family road trip here. We didn't talk to each other about what we where writing and I have to say I am pretty excited to share with you the results.
What Paula thinks about the Nissan Altima
The milage is awesome! With estimated 27/38 mpg city/highway this car is gonna save us some money. Our current car is quite a gussler and I suffer when we have to drive far because I am always worrying about how much money we will be spending in gas.  With the Altima we drove 1000 miles and spent less than $200 in gas, pretty impressive! I am already planning what to do with all those savings.
When it comes to safety the Nissan Altima has a 5 star ranking with dual-stage front air bags, front seats have side impact protection airbags and additionally this car has roof-mounted curtain side impact air bags that help provide head protection for both rows.  I really did some research on this car's safety and was really impressed. This is my top priority when buying a car because we are driving around with the kids as much as I we do!
Easy to park and great for making tight turns, not that I have ever had any trouble parallel parking but this is always a plus, right? 😉 Seriously the Nissan Altima is so much easier to park than my SUV.
Lots of legroom in the back so the kids can be comfortable and if I need to I can get in the back with them on long drives without feeling squished, even with the carseat and booster in there!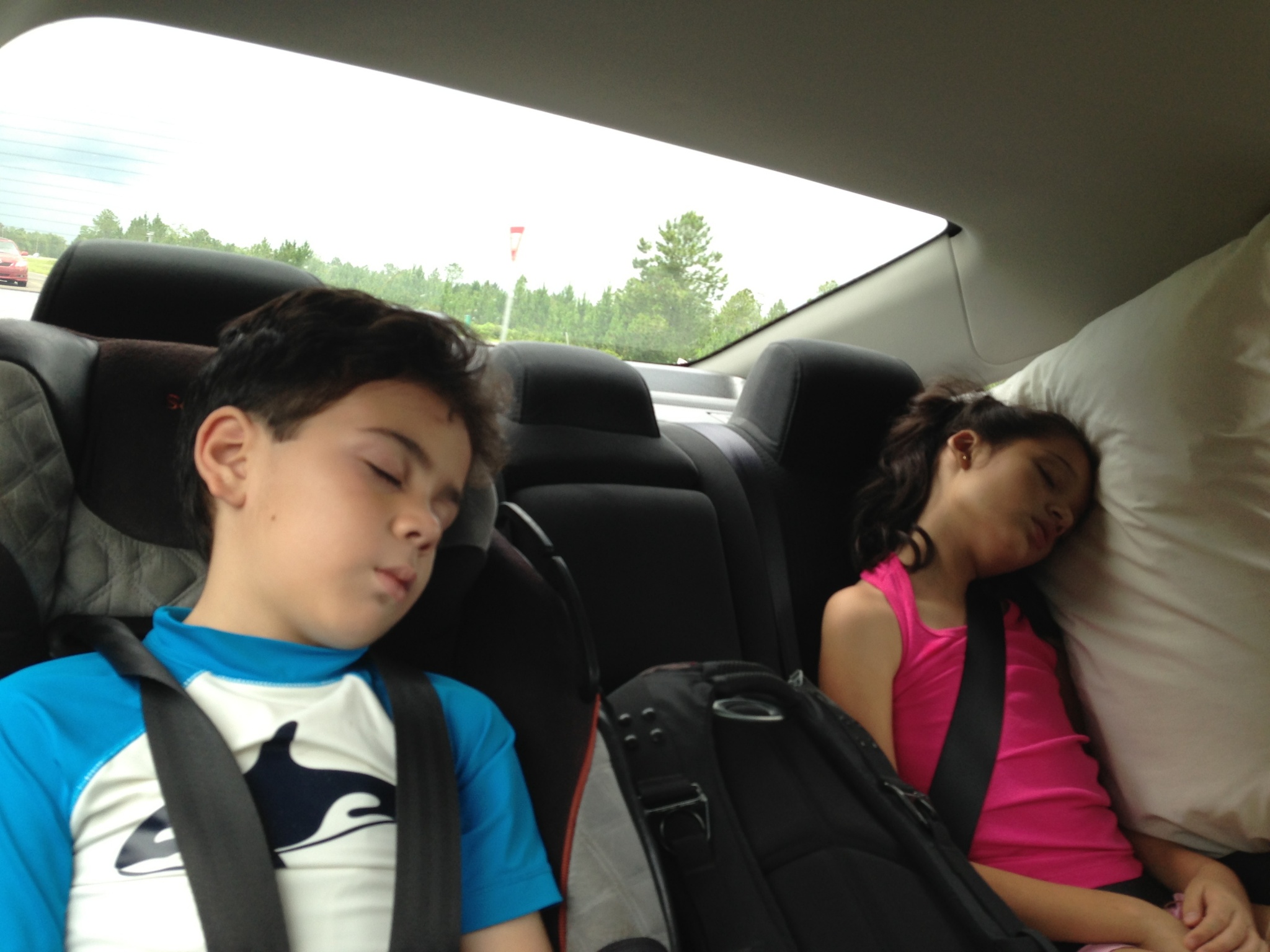 I really like the design, it's stylish and makes me think of an Audi or BMW (and from what I've read this is no coincidence, well played Nissan, well played!). Although I do not care for sportiness a girl likes to drive a fashionable car!
The seats where super comfortable which comes in pretty handy when you are driving for five hours or watching your husband drive for five hours if I'm going to be fair.  I don't have a lot of "natural cushion" and if you know me you know what I mean, and being seated for long periods of time can be really uncomfortable for me but that was not the case with the Altima.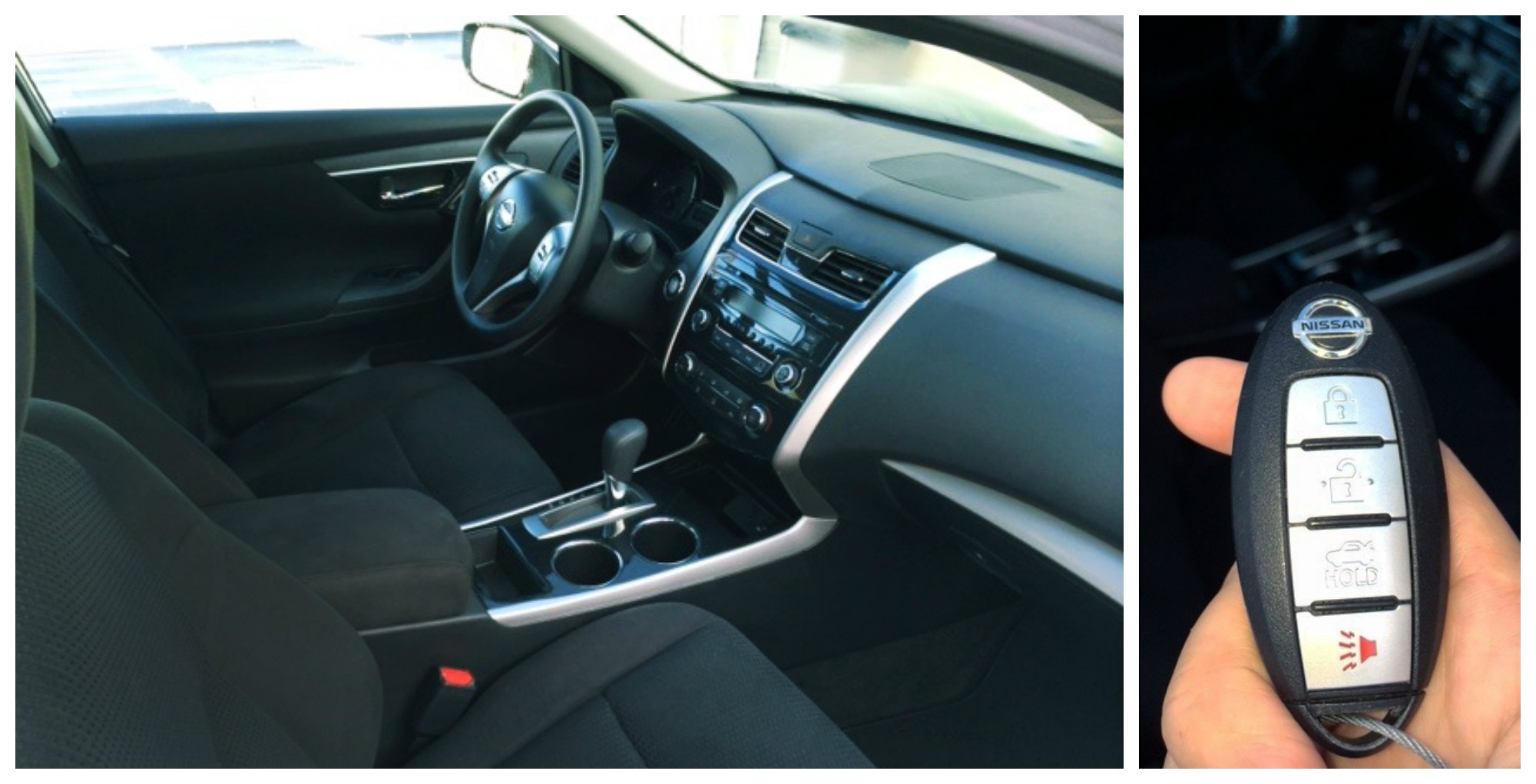 The keyless entry and pushbutton start are really convenient features.  Love not having to look for the car keys in the black hole that is my purse, when driving the Nissan Altima I don't have to.
This is very personal but the Nissan brand creates nostalgia and brings back so many great memories and that carries value for me.  You can read all about my first car and many other first on a Nissan on my first post here.
What Cesar thinks of the Nissan Altima
Without a doubt one of the best features of the Nissan Altima is the fuel efficiency. With almost 40 mpg it is the most economic of all the mid size cars in the market
The Nissan Altima has a great braking system and the car is very responsive when it needs to be.
The look of the car is very elegant and lots of interior space even when you have 5 people in the car.
I really liked that the Nissan Altima's Tire Pressure Monitoring System (TPMS) with individual tire pressure display and Easy-Fill Tire Alert, this is a great feature not only because it lets you make sure the tires have the right pressure giving you optimal fuel efficiency and also improving safety.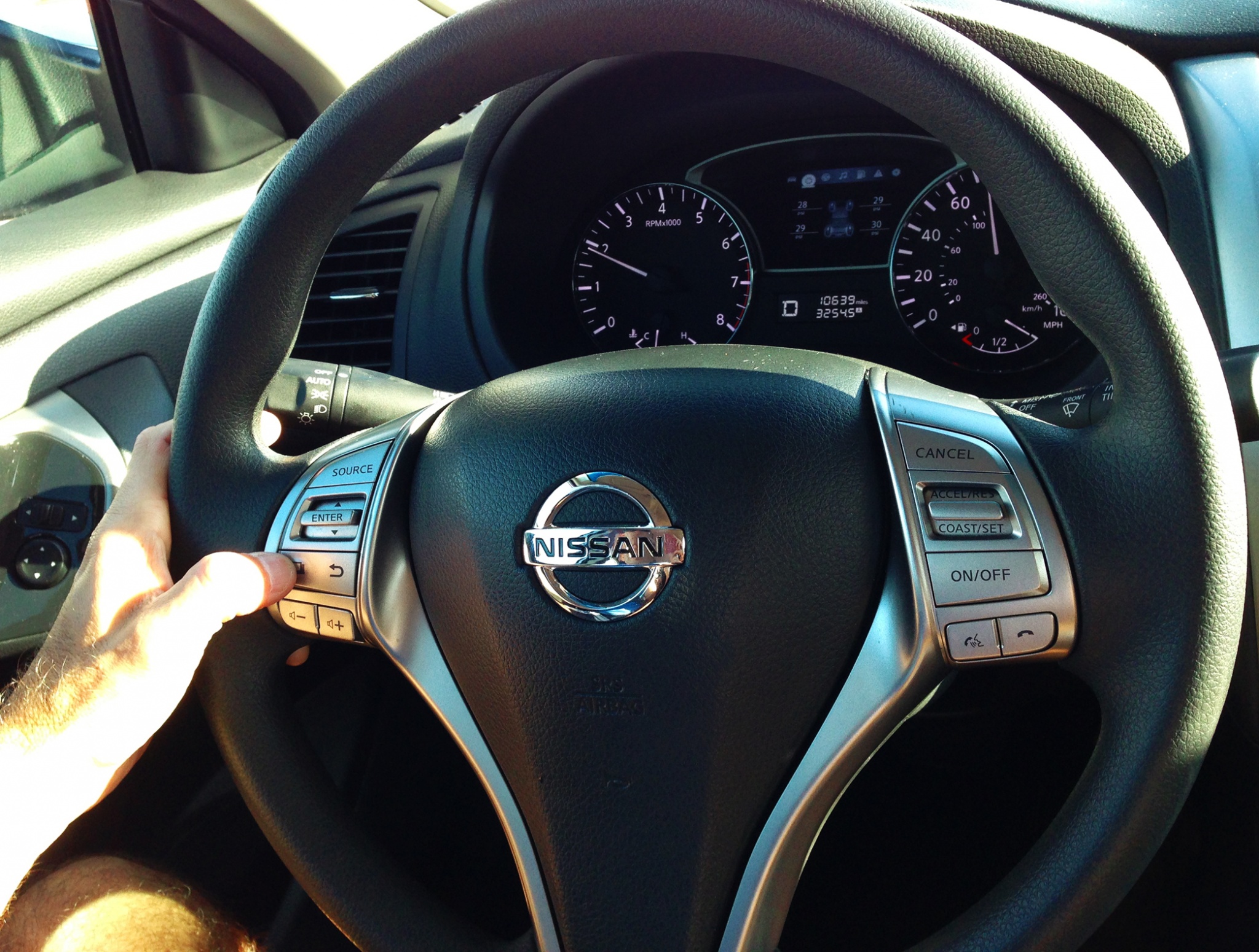 The Bluetooth® Hands-free Phone System activates via steering-wheel-mounted controls and streams songs from your phone's music player. We had the iPhone connected to the car bia Bluetooth. The one click phone answering keeps my hands on the steering wheel and I can still have a phone conversation. It was great to be able to enjoy our favorite songs and this improved everyone's mood during the long drives.
The remote keyless entry system was is a great feature when you are on the go with the family. Not having to look for the keys while you have luggage or a beach bag on your hands helps a lot!
The trunk has a lot more space than I expected and that was a huge plus.
Conclusions
It's obvious that for both of us the fuel efficiency was the best feature of the Nissan Altima and we both where impressed how much we would save with this car.  We both looked at safety Cesar focusing more on the handling and the breaking system and I on the air bags. I put more importance on comfort and Cesar was happy with the trunk space, which makes sense since he is the one having to figure out how to fit all our luggage when we go out on weekend trips. It is pretty obvious here who the techy one is:  I didn't even think about the connectivity and Cesar loved the Bluetooth hands free phone system. Overall both Cesar and I agree that the Nissan Altima si a great option for families looking for a mid size car that is fuel efficient, elegant and comfortable.  What else can you ask for?
You can learn more about the Nissan Altima by visiting the Nissan website , follow Nissan on Facebook and follow @NissanUSA on twitter to stay up to date with their latest news.