Disclosure: This is a sponsored campaign for Colectiva Latina powered by Collective Bias, however all opinions are sincere and are my own. #MyColectiva #VamosConNissan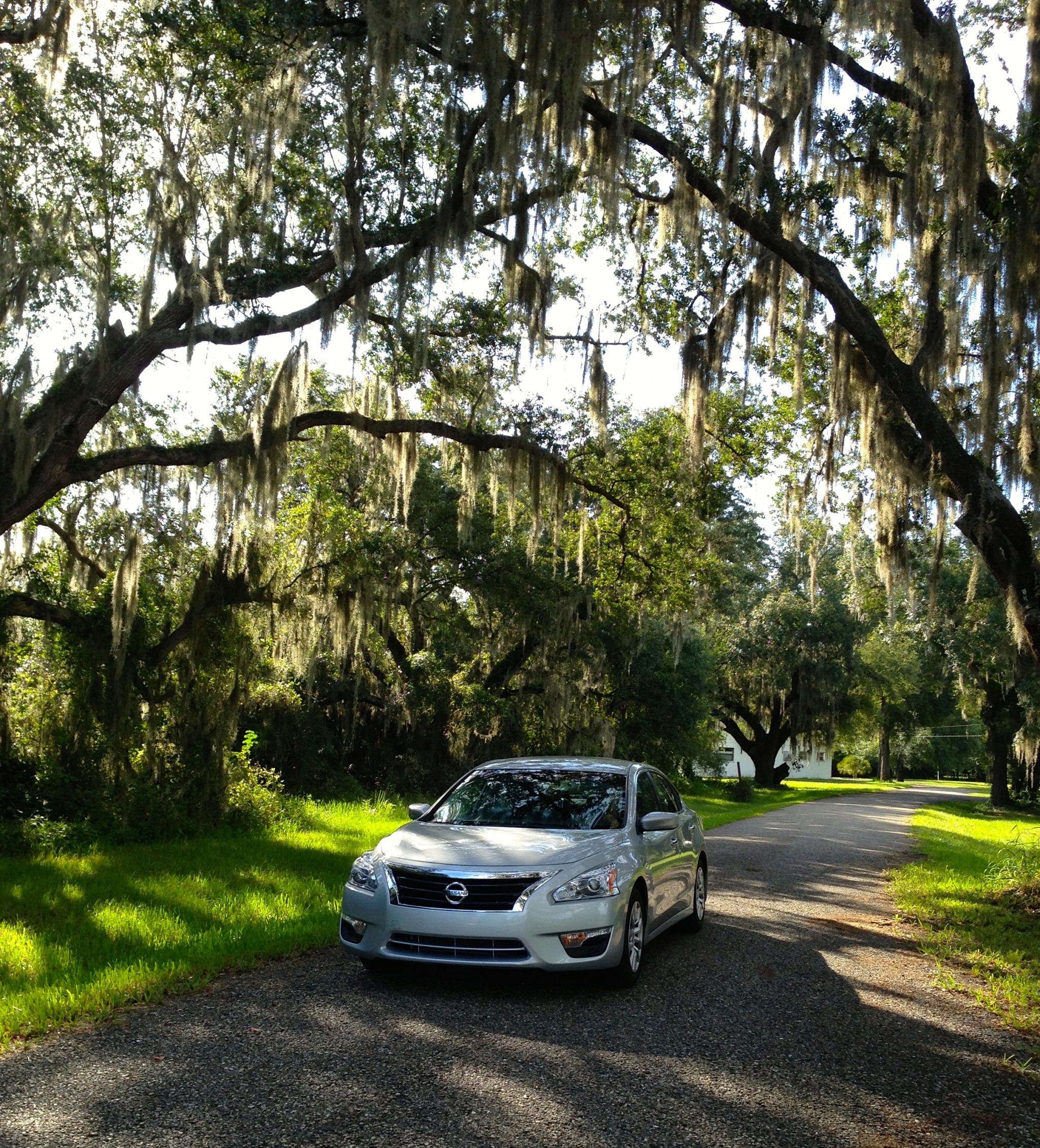 I love to travel and enjoy the excitement of exploring a new, but destination the best memories happen during the journey itself, all of those moments that make up the time between your departure from one place and your arrival to the next. This summer our family embarked on our first real road trip, a one thousand mile trip from our home in Florida's Gulf Coast to Savannah, GA and back.  For this special family vacation we chose to drive a Nissan Altima.
For me driving a Nissan on our first family road trip was kind of awesome because I've experienced a lot of firsts on a Nissan, I know my friend Monica would start cracking up reading this but no… I do not mean those kinds of firsts! When I was 12 I took my first road trip with my family on our Nissan Sunny station wagon, we drove from Guatemala to Washington DC in that car, yes my parents where insane and compared to that road trip our measly 1,000 miles seem like a walk around the block, but I digress.   When I was in high school I inherited that old Nissan and have great memories of my first trips with friends (and without my parents) to the beach and to lake Atitlan. In college the first car I bought was a Nissan Sentra, I remember like it was yesterday going to the dealer with my mom and driving off on my first new car!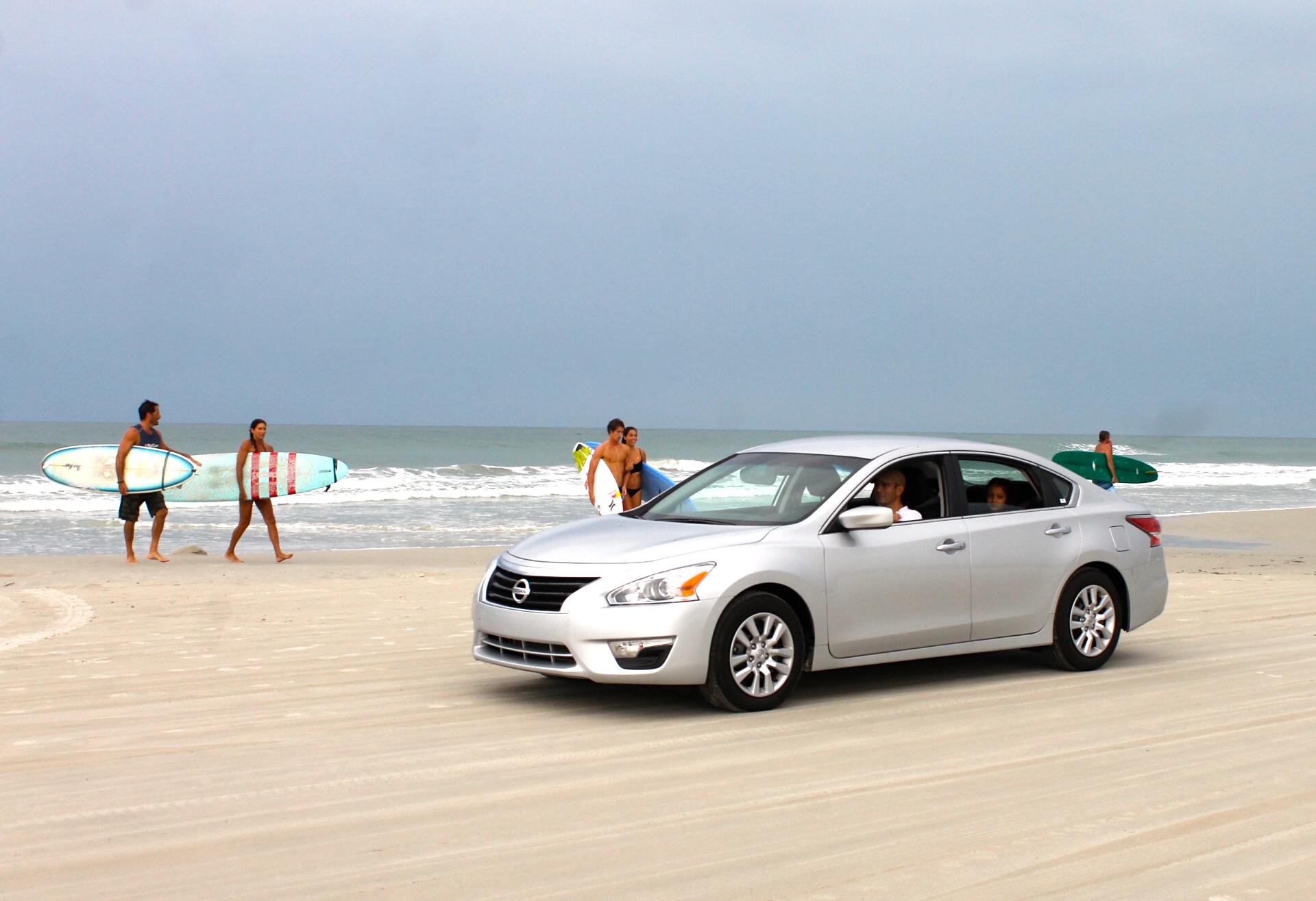 Although we travel around Florida quite a bit we had never been to any of the places we visited on this trip so every day was an adventure. The first day we crossed Florida from the Gulf to the Atlantic and arrived at New Smyrna Beach, this small beach town is famous for having great waves for surfing (and also known as the shark capital of the US but I really think people are exaggerating!). My kids had been waiting 5 hours for some fun in the beach but when we got there it was raining.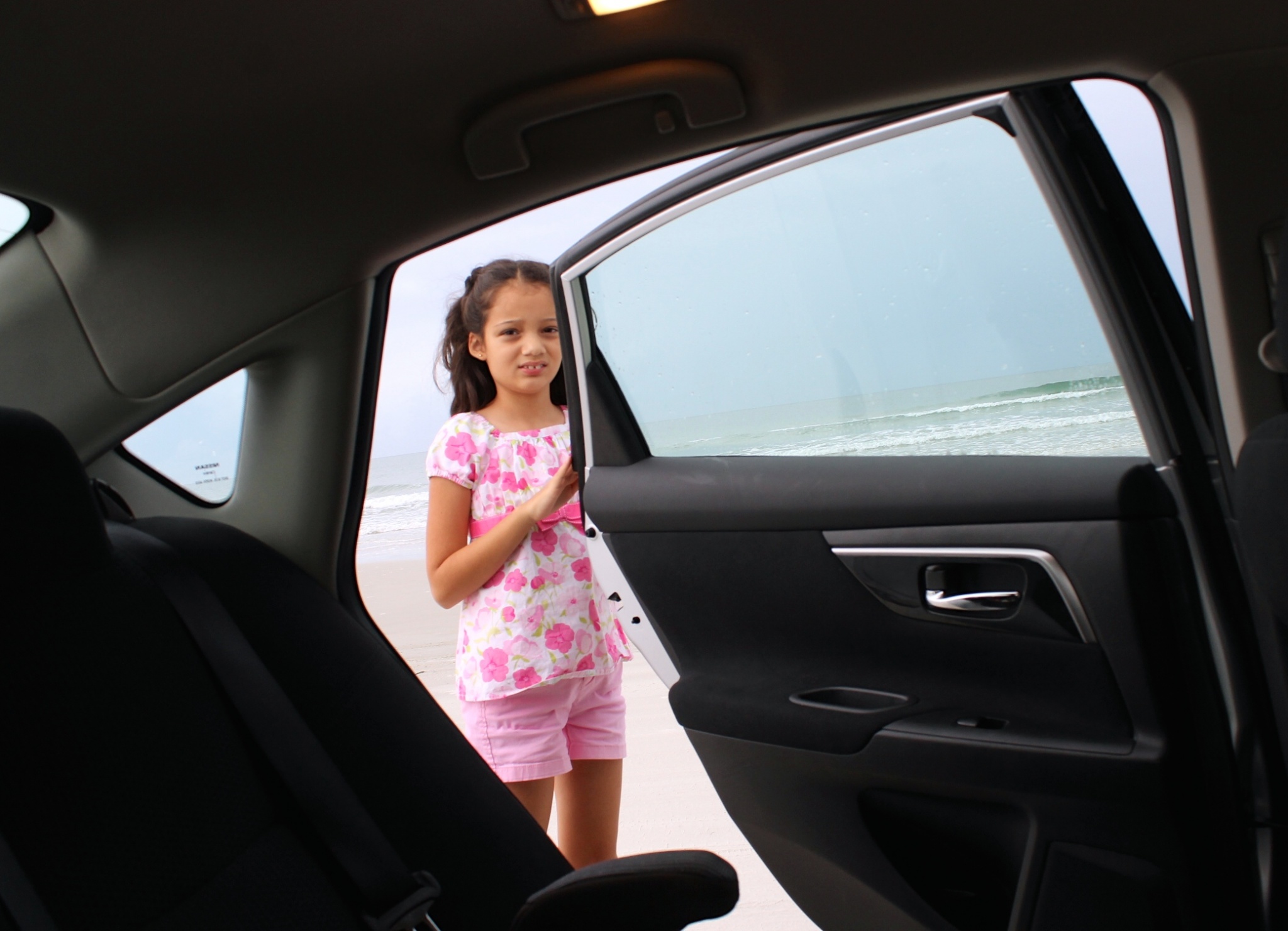 We were thrilled to discover that you can drive your car right on the beach there so we were able to cruise along on our Altima, which by the way has a pretty elegant and sleek design, and enjoy the breathtaking ocean view safely from the car without getting soaked, hit by lighting or risking a shark encounter! 😉 The rainy day at the beach ended up being pretty awesome as we all loved driving for the first time on the beach.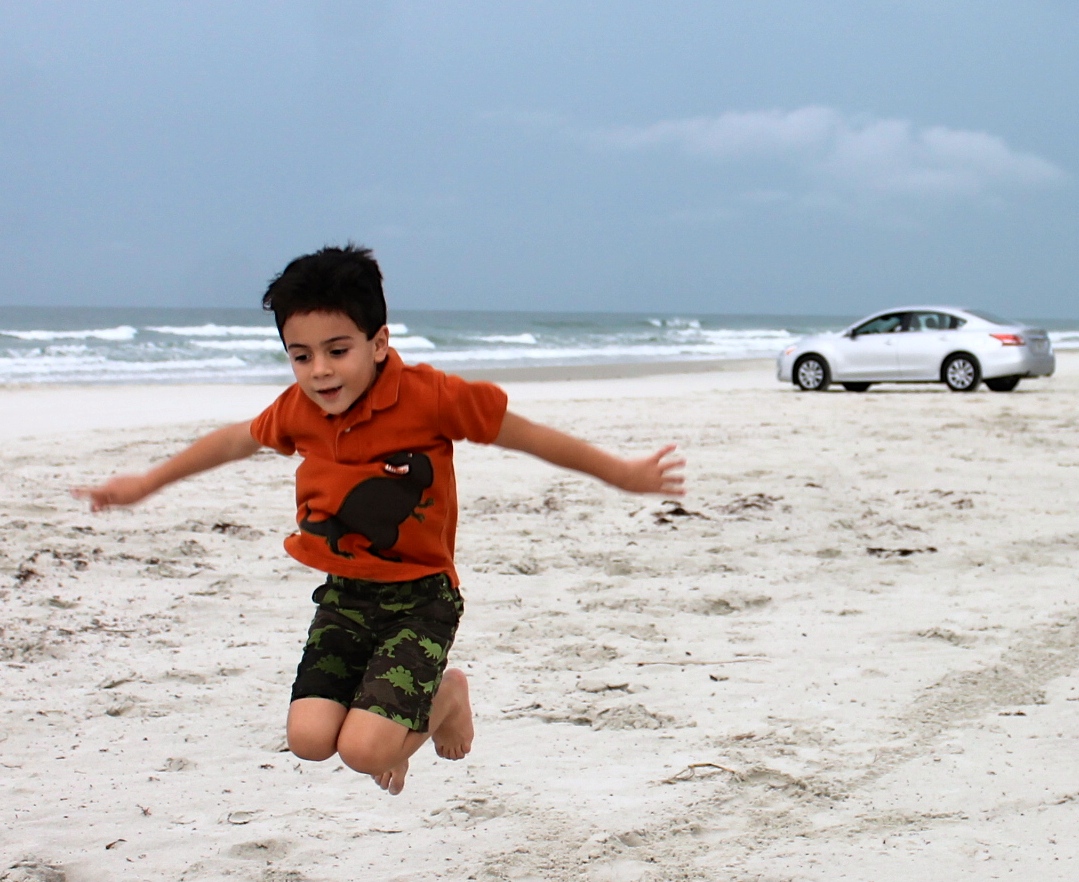 After New Smyrna Beach we drove north along the Atlantic coast toward the oldest city in the US. St Augustine is filled with 500 years of history and with Latino spirit.  We visited Spanish forts, the pirate museums and immersed ourselves in a city where Spanish was the first language just like in our home!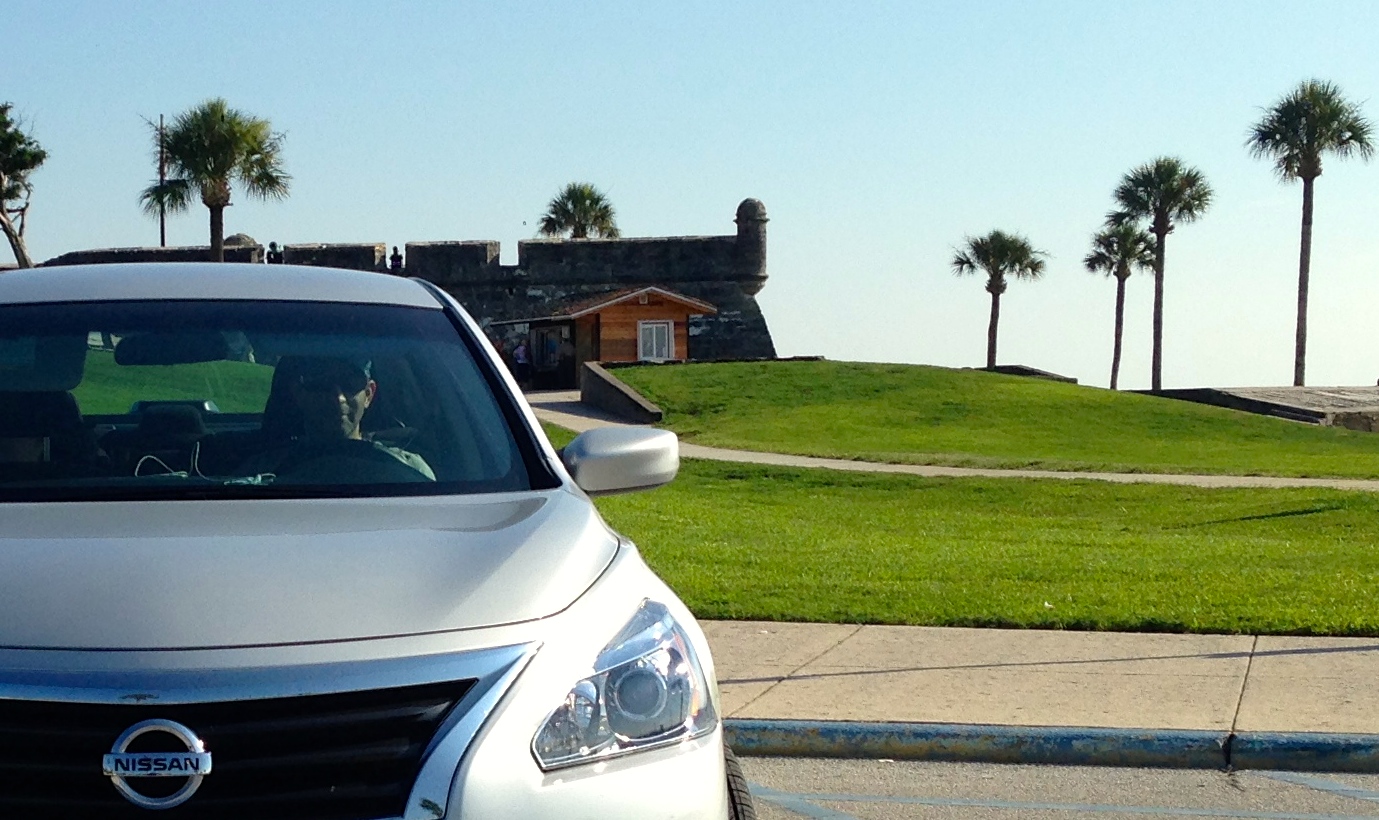 After spending three days driving in St Augustine we headed to our final destination: Savannah, Georgia. Visiting Savannah has been a dream of mine since I was in college.  I loved that during those days that we spent driving along narrow historic streets over cobblestones and next to horse drawn carriages the Nissan Altima had a smooth handing, was easy to park and turned on a dime (unlike our current car).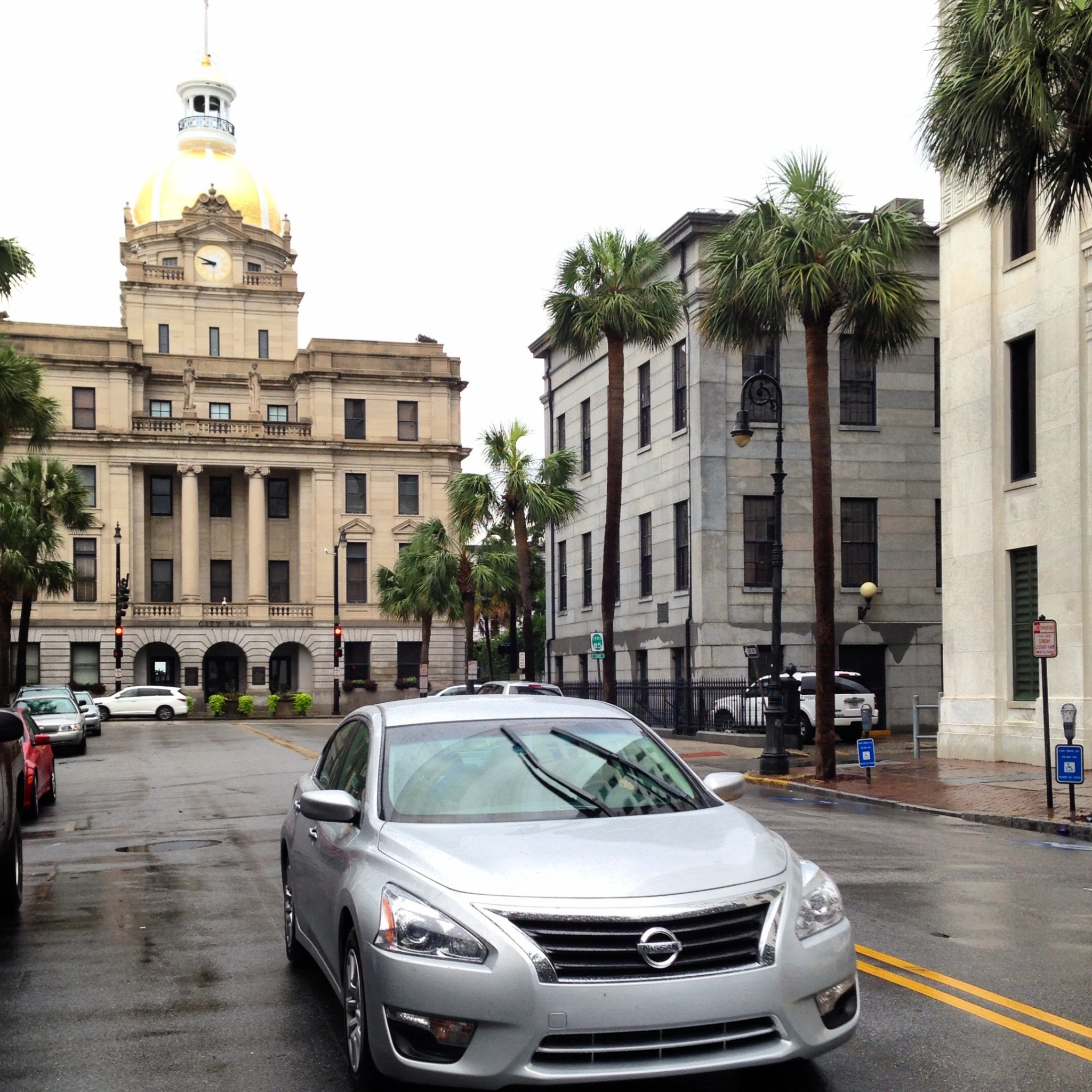 During the last two days we spend a lot of time in the car and driving through the rain as we headed back home.  I always get really nervous driving through those Florida storms but the Altima handled itself very well and I felt really safe.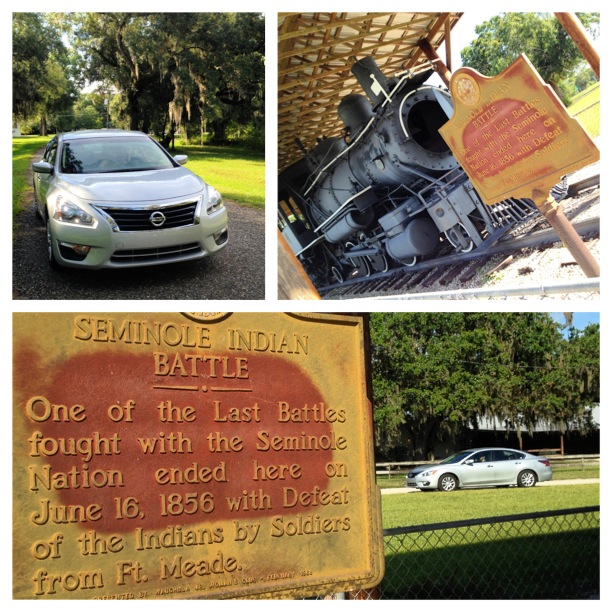 I was a bit concerned about spending so much time in the car but even though we had to drive for hours we were all in good spirits during the entire trip and this was in great part due to the fact that the Altima not only has a lot more space than you would expect from a car in the mid-size range but it's also really comfortable.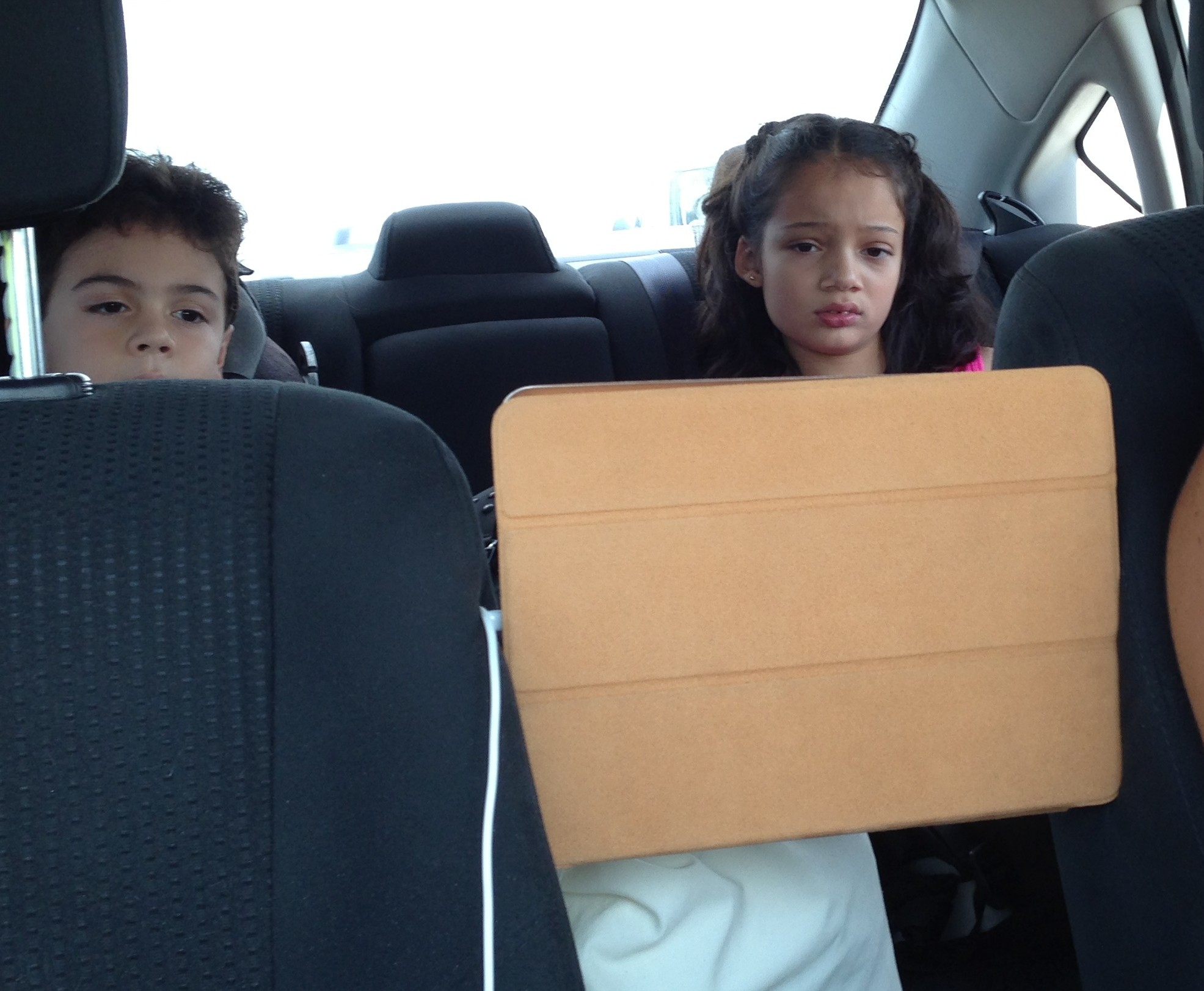 Both my husband and I got to drive the car on the trip and since we need to make a decision about what car to buy together it was really important that we both weighed in on what we thought about the Nissan Altima.  You can read my husband's post about the Nissan Altima here and read our comparison about what is more important to each of us when looking to buy a family car on the post we wrote together here.
You can learn more about the Nissan Altima by visiting the Nissan website , follow Nissan on Facebook and follow @NissanUSA on twitter to stay up to date with their latest news.