This is a sponsored post. I received ViSalus products and used the Vi-Shape nutritional shake mix to create a delicious Latino inspired oatmeal guava pancake recipe that is high on nutritional value and low on calories s  All opinions are sincere and are my own.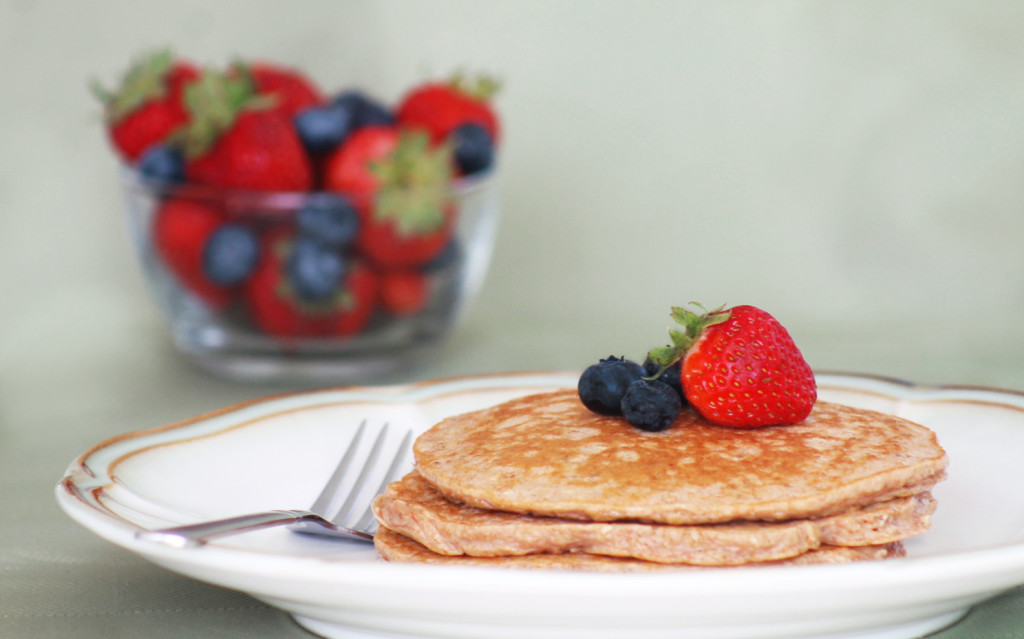 Like many of you I am constantly trying to improve the choices I make when it comes to leading a healthier life.  Those of you who know me know that I do not really struggle with weight problems but I do not eat as healthy as I should and sometimes I feel like I don't have enough energy to keep up with my kids, my business and my writing.  So slowly and steadily I have been making changes in my lifestyle starting with exercising and trying to be more active.
Recently I was introduces to ViSalus a health and wellness company offering a variety of weight loss shakes, meal replacement products and other nutritional supplements.  One of the things I love about their products is they are high on nutrition and low on calories and the products can be used to create so many delicious recipes that make getting healthy and staying healthy easy, even for a busy mom like me!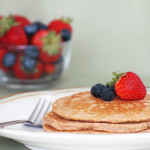 Healthy Oatmeal Guava Pancakes Made With V-Shape from Visalus
These pancakes are packed with protein and fiber.
Ingredients
1/2

cup

of fast cooking oats

1/2

cup

Vi-Shape Nutritional Health mix from ViSalus

1/2

teaspoon

baking powder

1/2

teaspoon

baking soda

2

large egg whites

1/4

cup

guava pulp

can be bought prepackaged in Latino/Hispanic markets

1/4

cup

water

1/4

teaspoon

vanilla extract
Instructions
Mix oats, Vi-Shape vanilla, baking soda and baking powder in bowl.

Mix egg whites, guava pulp and water and vanilla in another bowl.

Beat wet mix into dry mix roughly, so as to add more air to mix.

Spray non-stick olive oil onto griddle or skillet and preheat.

Pour batter onto hot griddle.

When pancake bubbles around edges and towards center turn.

Pancakes are done when golden brown.
The ViSalus products can be used to make lots of delicious recipes boosting their nutritional value and giving you more energy to tackle everything you need to accomplish and maintain a healthy balanced life.  I will be creating Latino inspired recipes using the ViSalus products and for my first recipe I created a healthy and delicious breakfast: Oatmeal Guava Pancakes made with ViSalus Vi-Shape nutritional shake mix.  Hope you like them!  You can find lot more healthy recipes on the ViSalus recipe on their website HERE.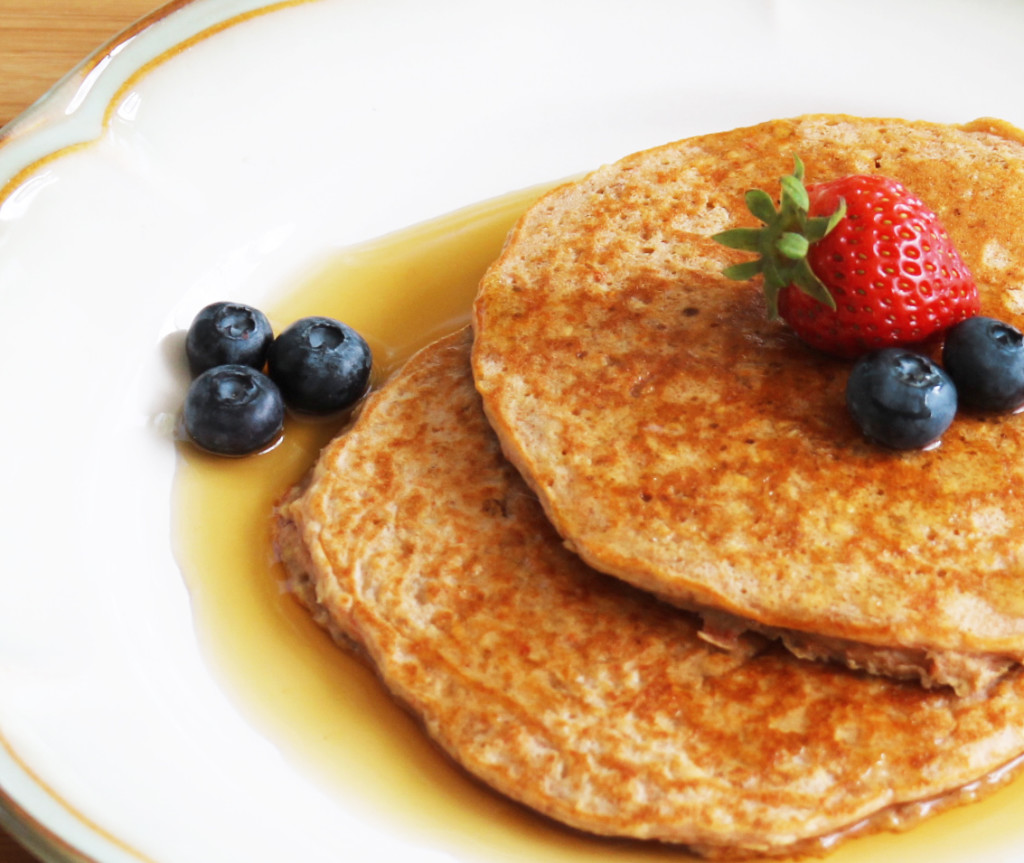 The Body by Vi™ Balance Kit
The Balance Kit is designed to help you begin your journey by giving your body good nutritional balance. This kit is great for someone that wants an easy way to maintain their weight and/or build lean muscle. This kit contains: 30 servings of balanced nutrition with our Vi-Shape™ Nutritional Shake Mix for once-a-day balanced nutrition an assortment ViSalus' Health Flavors, to add flavor variety and added health benefits to your shake.
The Body by Vi Challenge
If you are interested in trying out the ViSalus products you can enter ViSalus's Body by Vi Challenge.  Choose from five kits, each designed to address a specific nutritional, weight loss or fitness goal. Each kit comes with the Vi-Shape Nutritional Shake Mix. Some kits also include products to support metabolism, appetite suppression and energy. Anyone who participates in the Body by Vi Challenge can receive their product for free each month by sponsoring 3 or more people who purchase a kit of equivalent value.
Having already helped millions of people lose millions of lbs., ViSalus is so confident that, in 2013, the NEW Body by Vi Challenge is offering a 90-Day Money-Back Results Guarantee. Learn more about the Body by Vi Challenge and the 90-Day Money Back Guarantee on the ViSalus website.