It's hard to find good books that get kids excited about reading in Spanish. That is why I'm excited to be partnering with Scholastic to share with you all about the awesome new Hombre Perro book: El Señor de las Pulgas.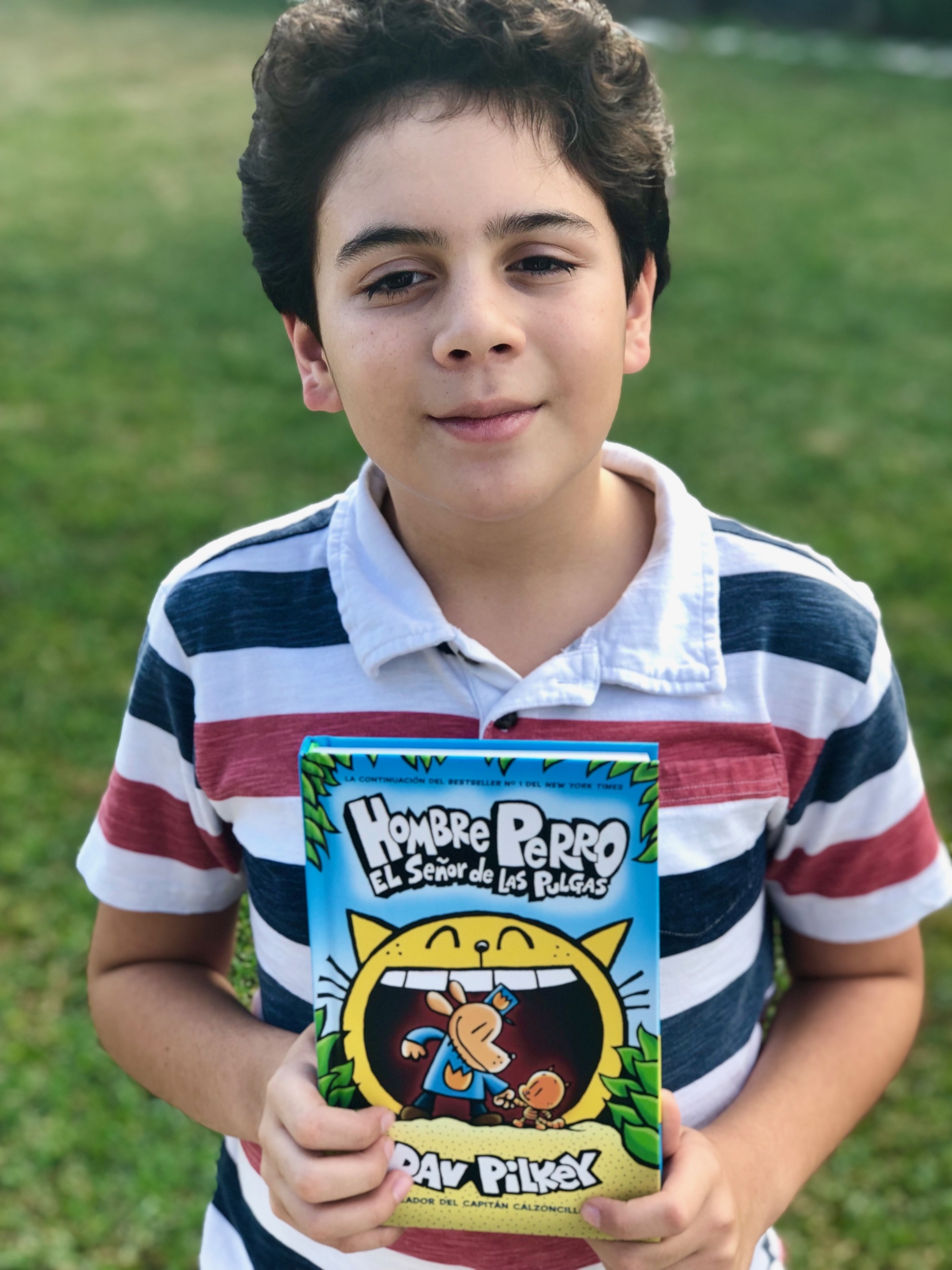 The Hombre Perro book series for kids is the Spanish editions of Dav Pilkey's bestselling DOG MAN series. The Hombre Perro series of books in Spanish is ideal for kids 7 and up. Both of my kids love these books (they are 11 and 14).
As my kids get older it's harder to find books that motivate them to continue reading in Spanish. There's less time now and both of my kids are at a higher reading level in English however they don't want to read "little kid" books in Spanish either. The Hombre Perro series is written in a comic book fashion filled with fun and colorful illustrations yet it's witty, funny and has my laughing out loud as they read.
About the Dog Man Series
With its trademark humor and heart, Dog Man launched in August 2016 to multiple starred reviews and was instant bestseller, appealing to kids and critics alike. The series has more than 23 million copies in print to date with translations in 32 languages. Dog Man: Brawl of the Wild, released on December 24, 2018 with a 5 million copy first printing, dominated both adult and children's bestseller lists, and debuted at #1 overall on the New York Times, USA Today, Wall Street Journal, and Publishers Weekly bestseller lists.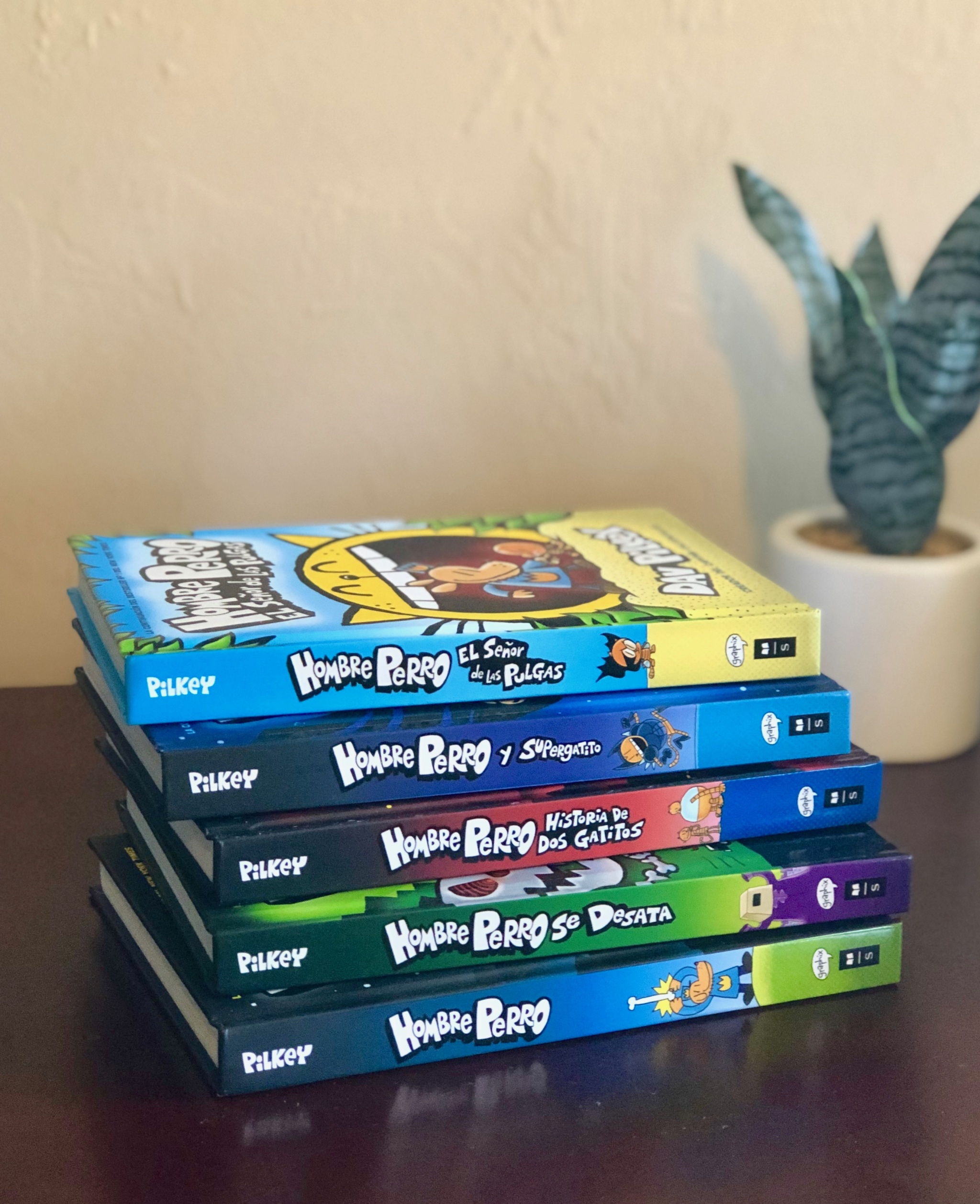 Dog Man follows the adventures of a lovable canine superhero who's part dog and part policeman. With each Dog Man book, readers see the growth and development of the main characters George and Harold through their comics. Their artwork, grammar, as well as their spelling improve as the series progresses.
Hombre Perro books in Spanish
Right now there are 5 Hombre Perro books in the series. The latest one Hombre Perro: El Señor de las Pulgas is the latest addition and it was just released this month.
When a new bunch of baddies bust up the town, Dog Man is called into action — and this time he isn't alone. With a cute kitten and a remarkable robot by his side, our heroes must save the day by joining forces with an unlikely ally: Petey, the World's Most Evil Cat. But can the villainous Petey avoid vengeance and venture into virtue?
Join the Dog Man "Do Good" Global Tour and make a difference
This fall, Dav Pilkey's "Do Good Tour" will bring together kids, families, and educators, to highlight the many ways books inspire—and how each individual can help others make a positive difference wherever they are. Hosted by bookstores and key community partners, all of the events will have a "do good" component to support non-profit literacy organizations, local charities, military families, schools as well as libraries in underserved areas. The "Do Good Tour" officially kicked-off at the Mississippi Book Festival in Jackson, Mississippi on August 17th.
Win the Hombre Perro Book Series!
Enter for your chance to win all five books in the Hombre Perro series, plus a $50 Visa gift card for a barking good time out with the family.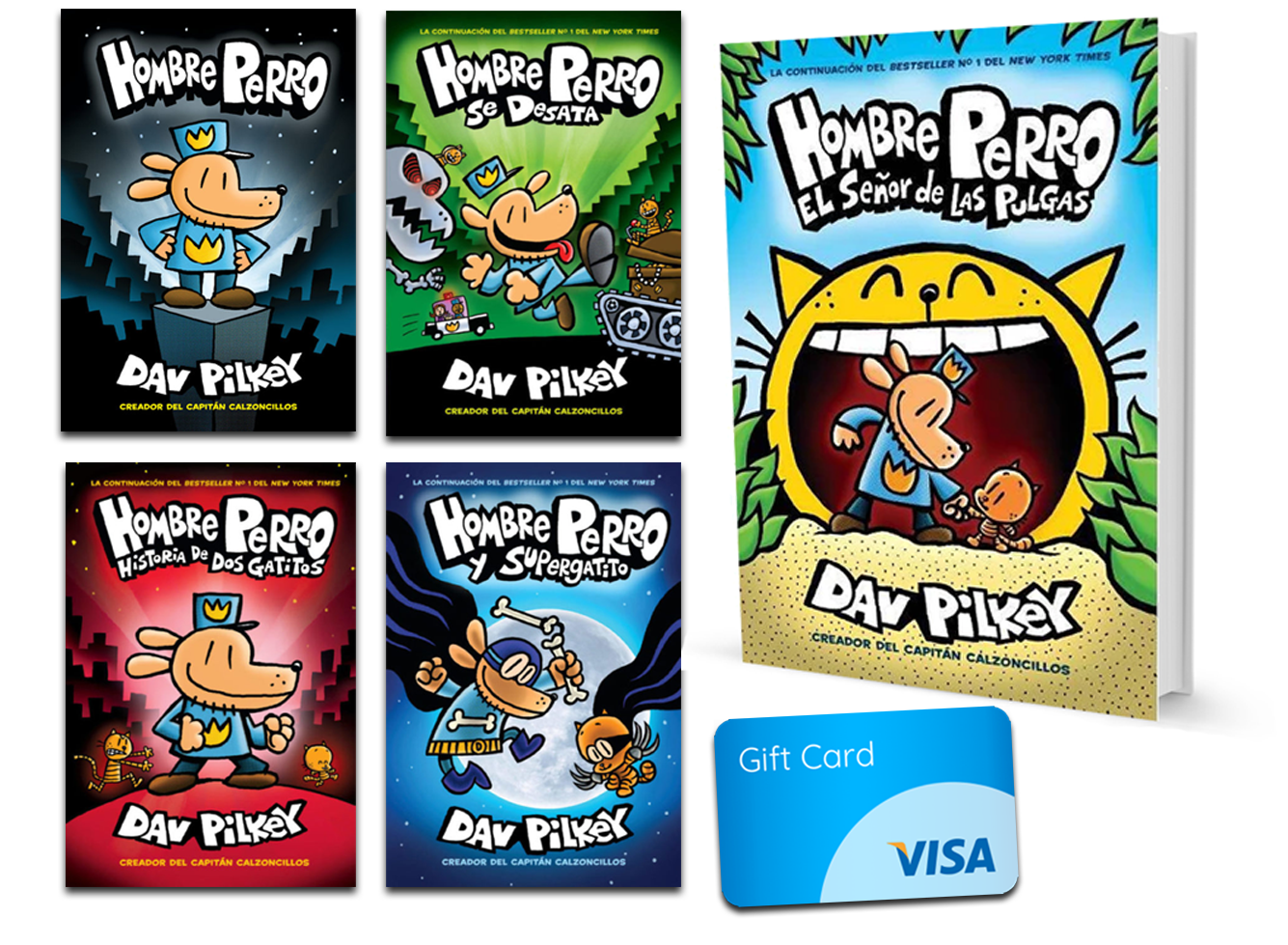 Enter the giveaway by following the instructions on the Rafflecopter below.
Giveaway open to US addresses only.
Prizing and samples provided by Scholastic.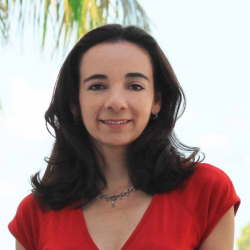 Latest posts by Paula Bendfeldt-Diaz
(see all)