This post is sponsored by Vidalia Onions. However all opinions are my own. #OnlyVidalia
Filled with spicy cheesy goodness these jalapeño popper stuffed onion rings take onion rings to a whole new level! This appetizer will have everyone licking their fingers.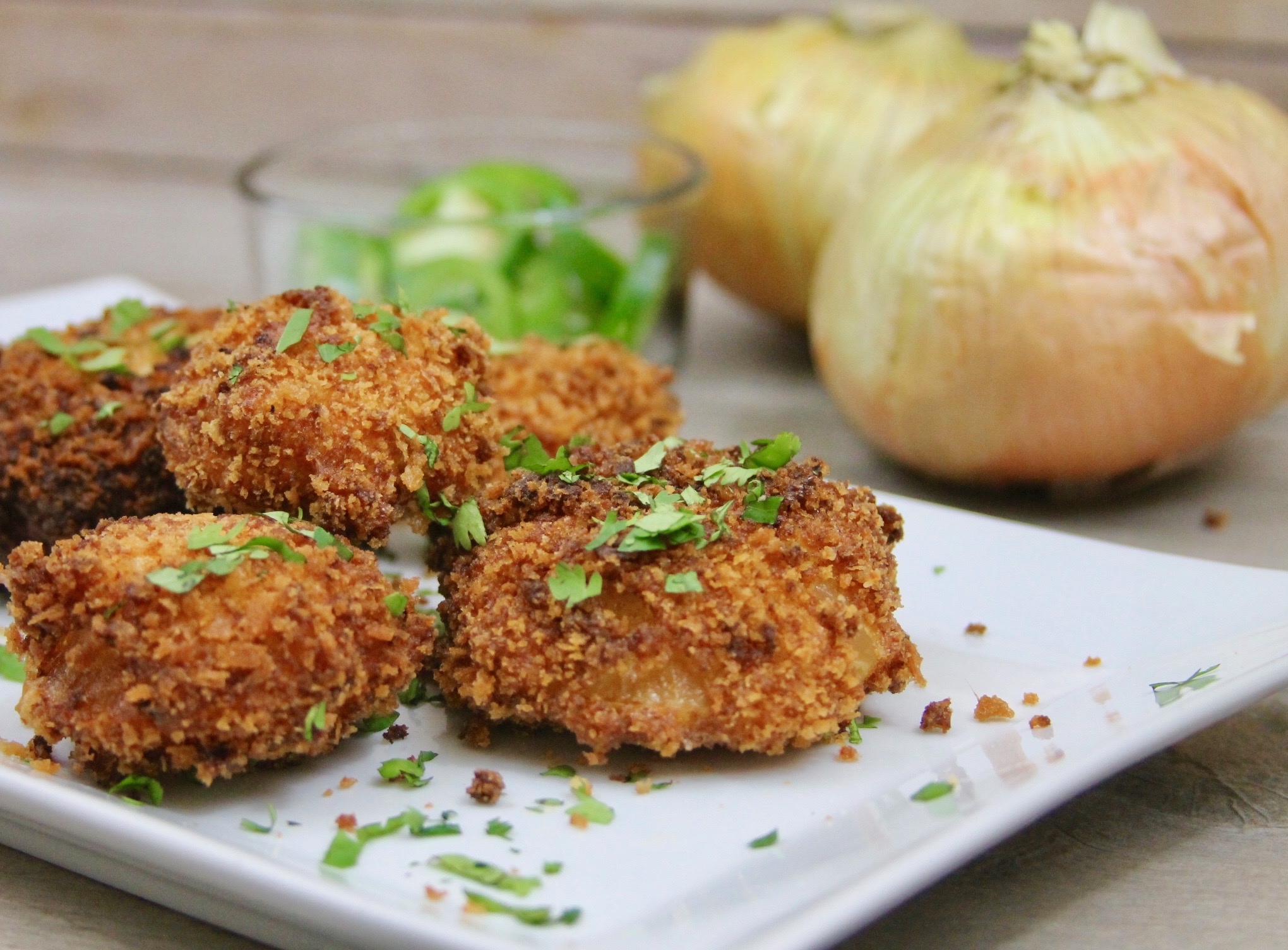 Not all onions are created equal. Vidalia onions' sweet and unique taste is like no other and that is why I am so excited to start cooking with Vidalia onions now that they are in season. Did you know that Vidalia onions are the first sweet onions and they are only harvested by grower artisans in Georgia, no where else? Not only that but Vialia onions are only available from April to August and that is why I am already planning all sorts of delicious recipes this Vidalia season!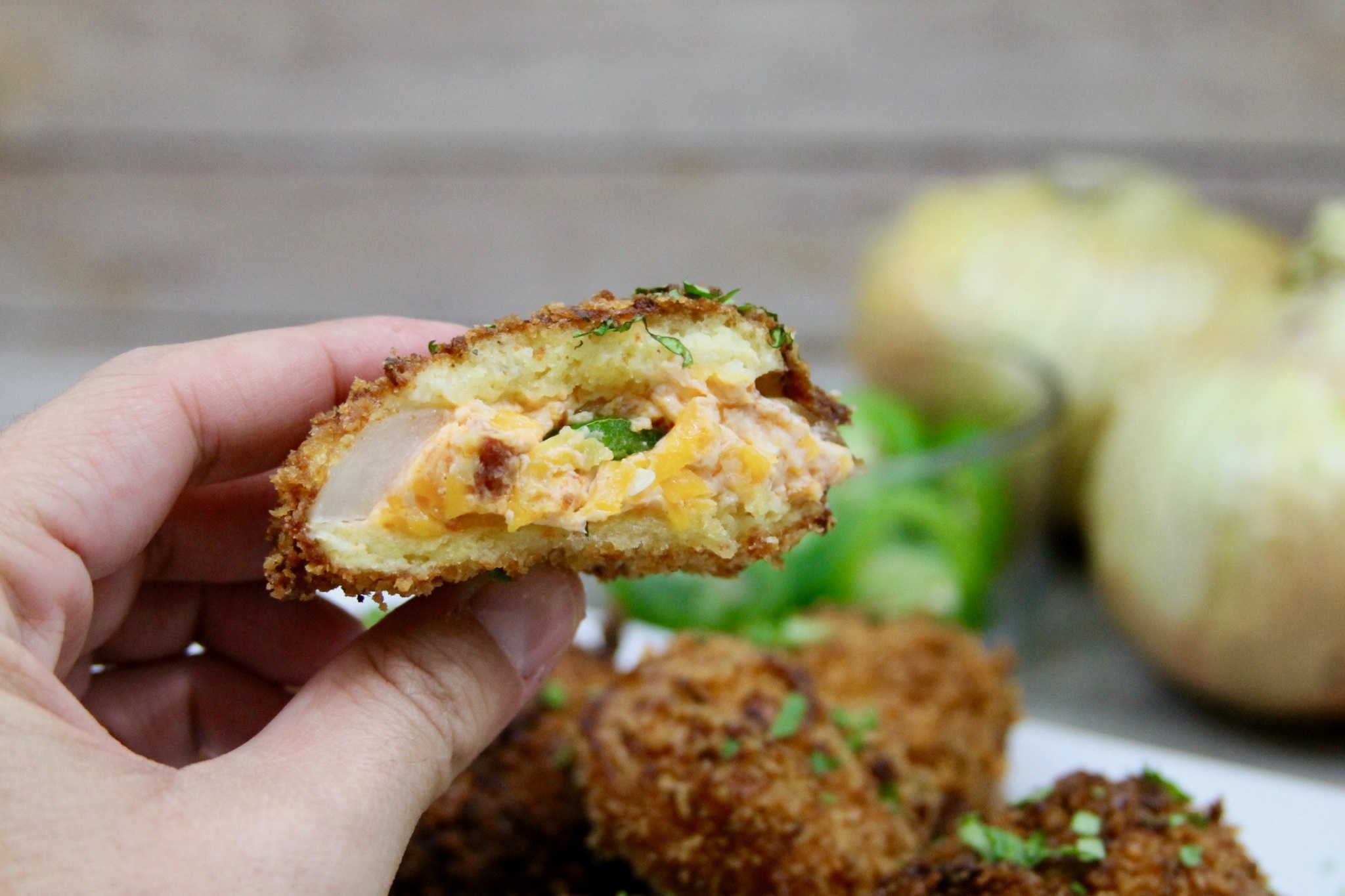 The first recipe I made, just as soon as I received my box of Vidalia onions, is a new creation which I had never made before. After seeing the idea of making stuffed onion rings I decided to stuff them with my jalapeño popper dip recipe and make jalapeño popper stuffed onion rings. These came out amazing and they got devoured in no time. I made some without the jalapeños for the kids and they loved them too. What's not to love; from the crunchy outer layer to the the gooey, cheese and spicy filling complimented perfectly with the crunchy and sweet taste of the Visalia onion!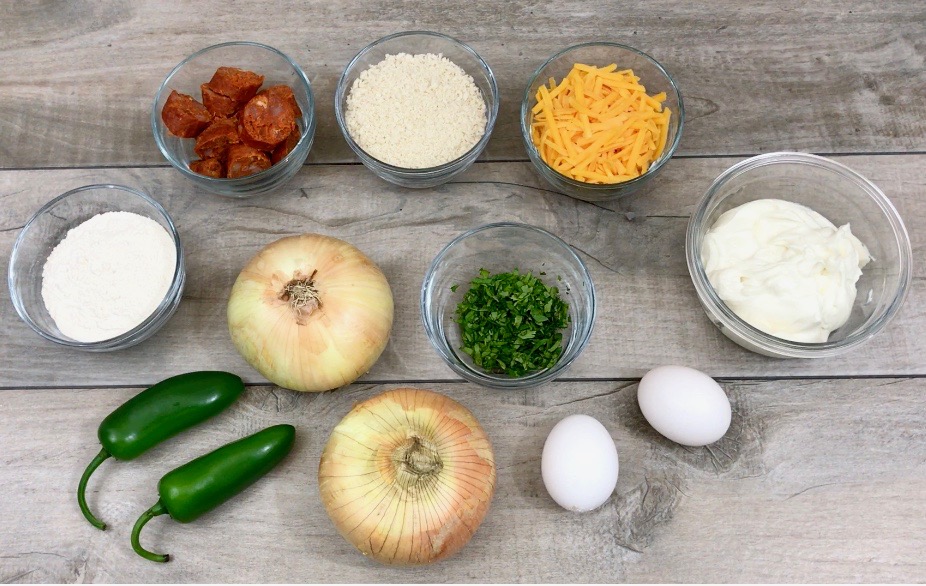 Jalapeño Popper and Chorizo Stuffed Onion Rings Recipe
Ingredients
3 Vidalia onions
1 package of light cream cheese softened
1 cup of sharp cheddar cheese
2 red chorizos, crumbled
2 jalapeños, sliced
4 eggs, beaten
1 cup of flour
2 cups of panko bread crumbs
oil for frying
cilantro for garnish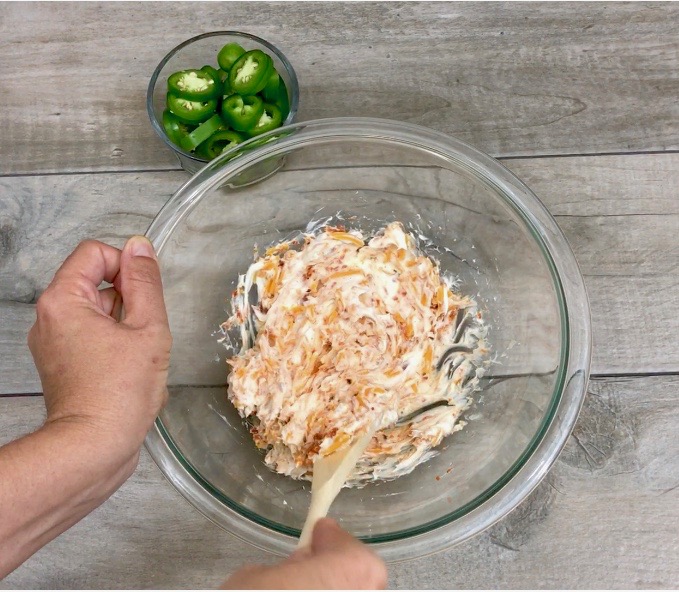 Instructions for jalapeño popper stuffed onion rings.
•  Cut the Vidalia onions into thick slices. Separate into rings.
•  Mix the cream cheese, cheddar cheese and chorizo. Add salt and pepper to taste.
•  Place the onion rings in a metal tray lined with waxed paper.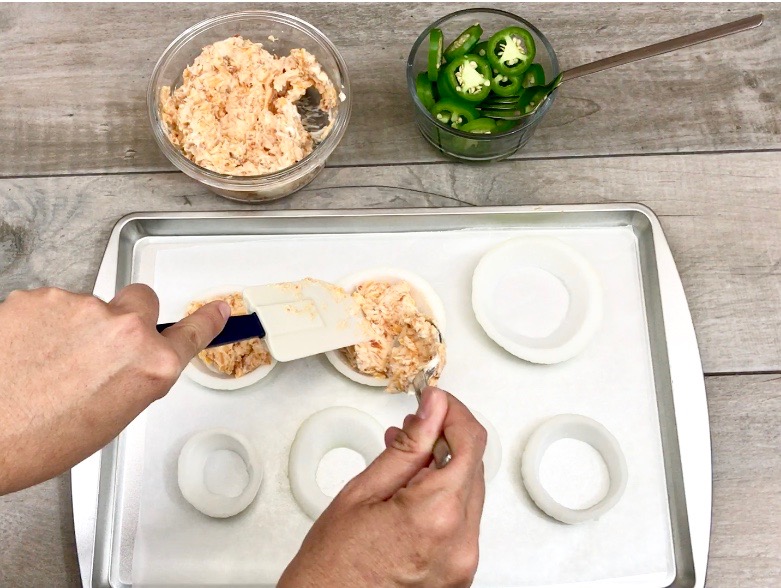 •  Fill each onion ring with the chorizo and cheese mixture.
• Place one or two jalapeño slices into the cheese mixture.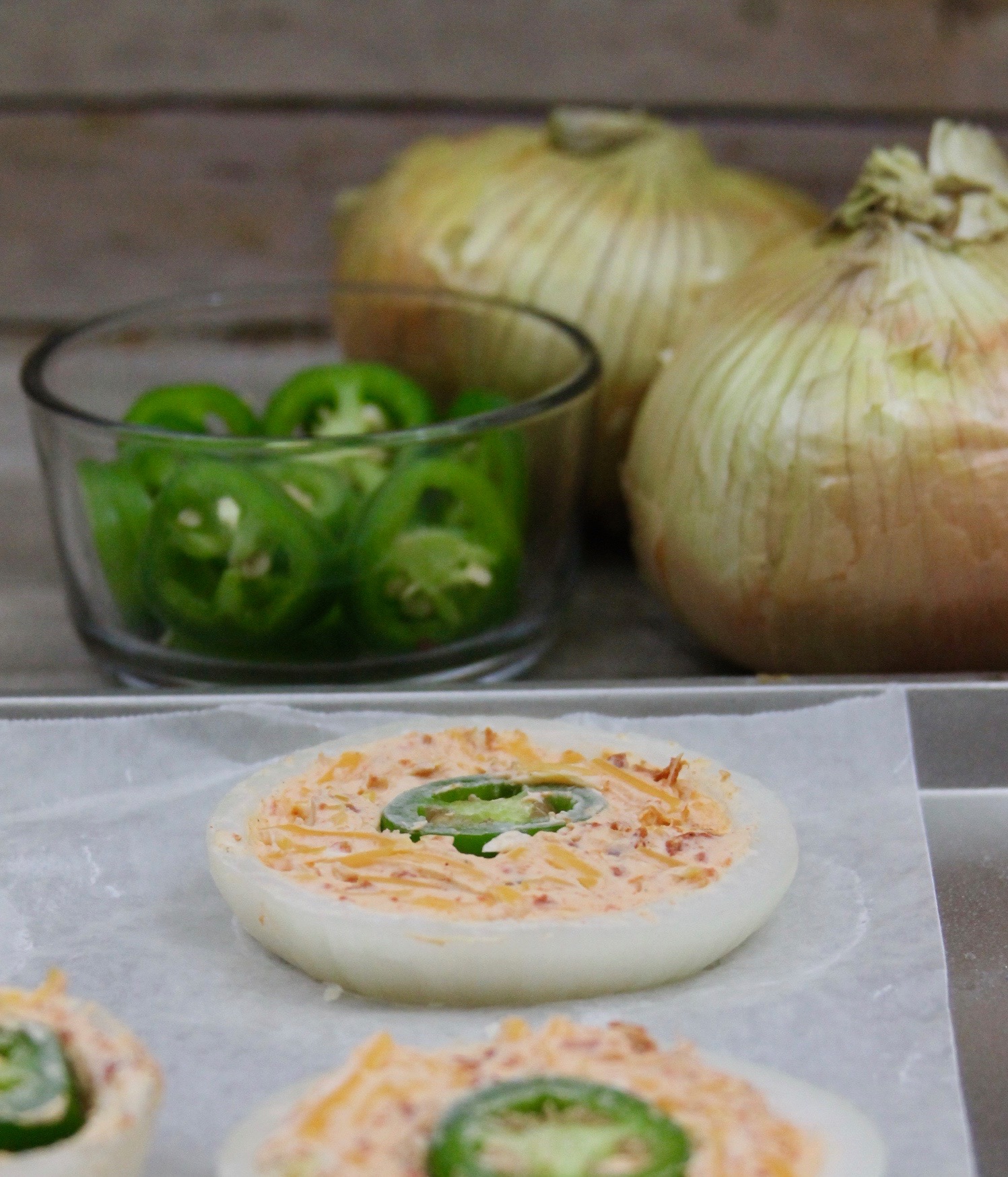 • Place onion rings filled with jalapeño popper mix into the freezer for two hours until frozen solid.
• Place flour, panko bread crumbs and beaten eggs in three separate bowls.
• Dip frozen rings in flour, egg dip and panko crumbs.
• Deep fry at 350 degrees for about 5 minutes or until golden.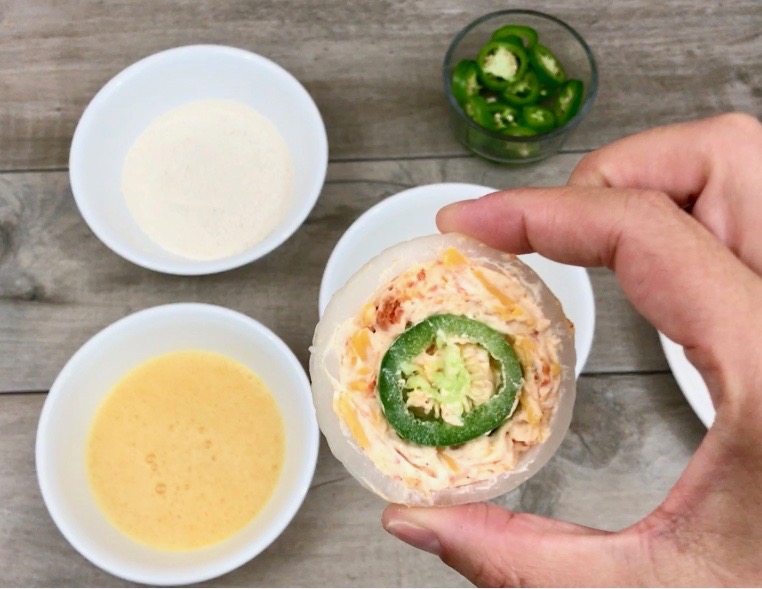 •  Remove from oil and place on paper towel to drain.
•  Serve hot and top with cilantro.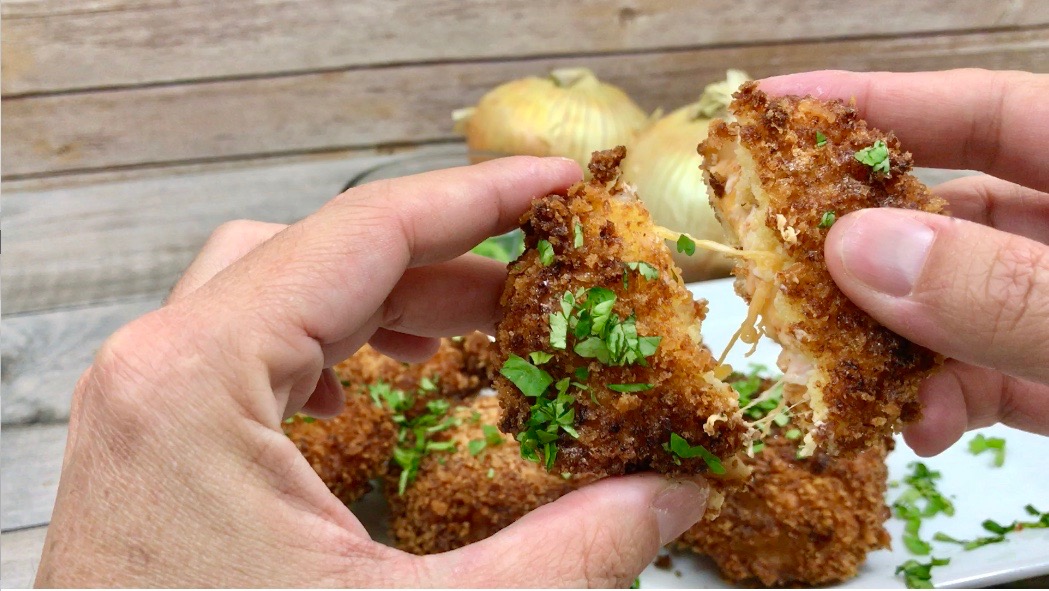 You can get Vidalia onions in your local grocery store starting on April 12. Share what your favorite Vidalia recipes are and find more great ideas on how to use Vidalia onions everyday by using the the #OnlyVidalia on social media. You can visit vidaliaonion.com for more information and delicious recipes!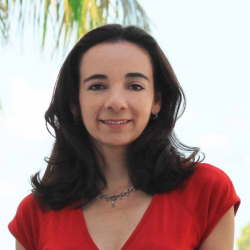 Latest posts by Paula Bendfeldt-Diaz
(see all)