This post was sponsored by Sky Organics as part of an Influencer Activation and all opinions expressed in my post are my own.

Caring for your curly hair and finding the right haircare products can be difficult. I am sharing some of my best tips for better curls, as well as my review of the Sky Organics Curl Care line.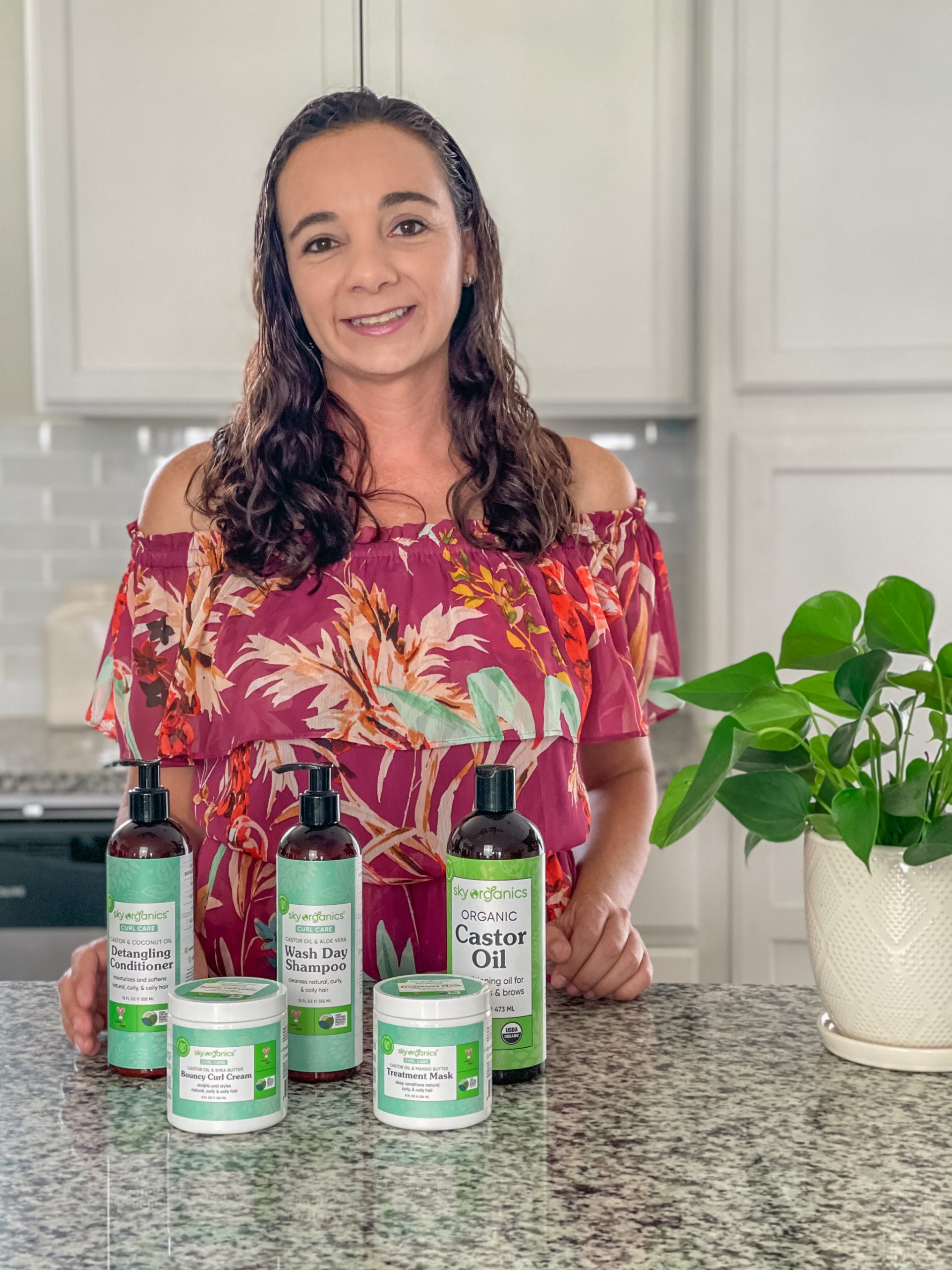 Tips for Better Curls
When it comes to caring for my soft curly hair, I have found that there are things that work for me and things that don't. When caring for my hair, I focus on doing everything I can to keep my hair shiny and moisturized and my curls defined and free of frizz.
Don't overwash
Overwashing will strip your curly hair from its natural oils. That is why it is important not to wash your hair too often.
Use the right hair products
Getting the right products for your curly hair is one of the things that has made the biggest difference when it comes to getting beautiful curls. When it comes to haircare products for curly hair, I want products that moisturize my hair, get rid of the frizz, define my curls and make it look shiny without being too greasy. It's also so important to avoid alcohols and sulfates and that is why I am so excited to have found the Sky Organics Curl Care line. Their products are made specifically for caring for your curls with ingredients that are plant-derived and organic. You can check out my full review of all of the products later in the post.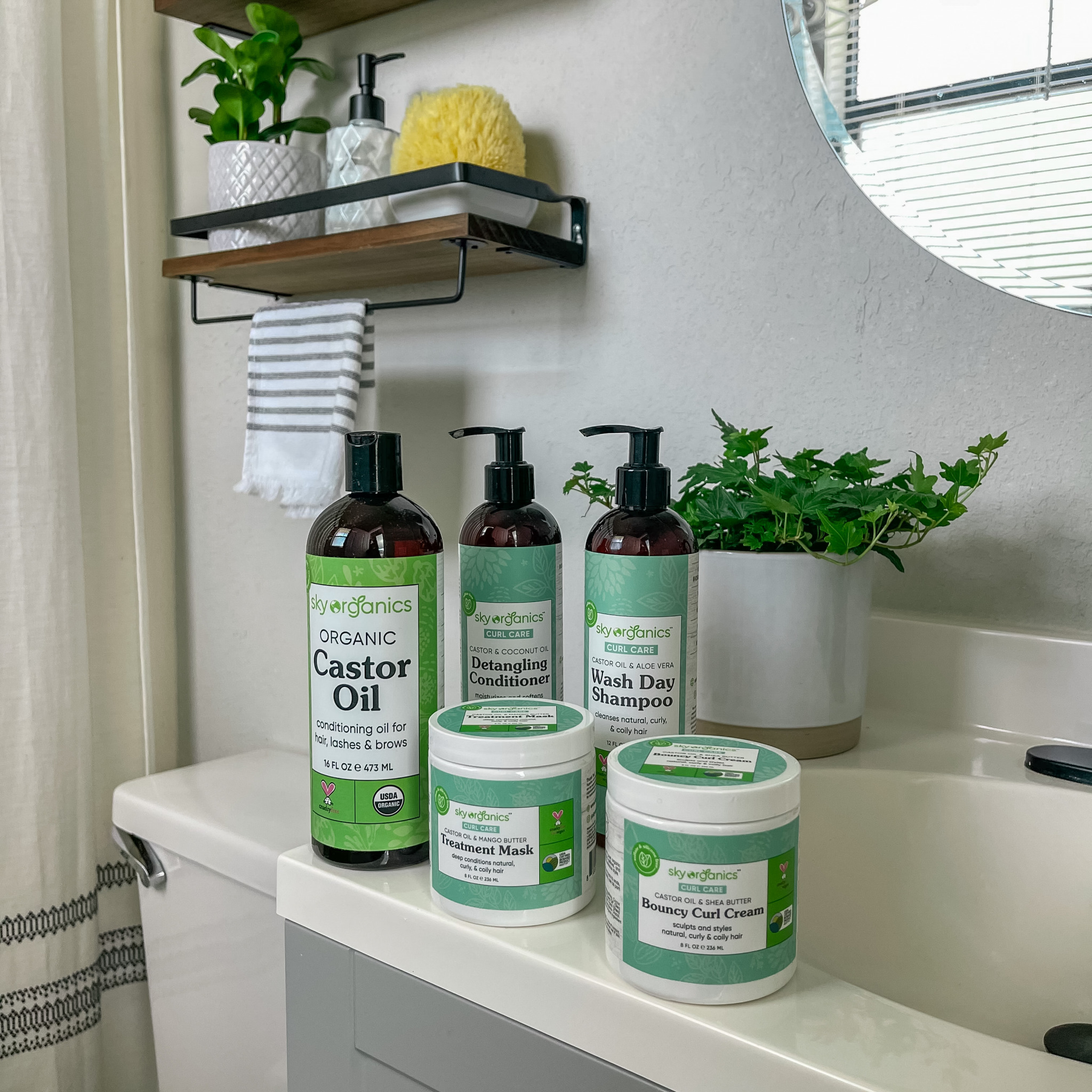 Be gentle when detangling
Using only wide tooth combs or special brushes for curly hair is key to keeping your curly hair healthy. I stay away from regular brushes to reduce breakage, and I'm especially careful when detangling my wet hair as wet hair is more prone to breakage.
Stay away from heat
Washing your hair with cold water will help your hair lock in moisture and reduce frizz. When it comes to styling your hair try to stay away from blow dryers, flat irons and curling irons. Heat will lead to breakage. The best thing to do for your hair is to let it dry naturally.
My Review of the Sky Organics Curl Care line
The Sky Organics Curl Care line is made specifically for curly hair, it's affordable and accessible, and it's USDA Bio-Based certified which means that these products use a significant amount of plant-derived & renewable ingredients. You can find the exact percentage in the Bio-based logo on every product. And all of their products are free from parabens, sulfates and mineral oils and dyes which is a huge plus for me because chemicals are not good for your hair!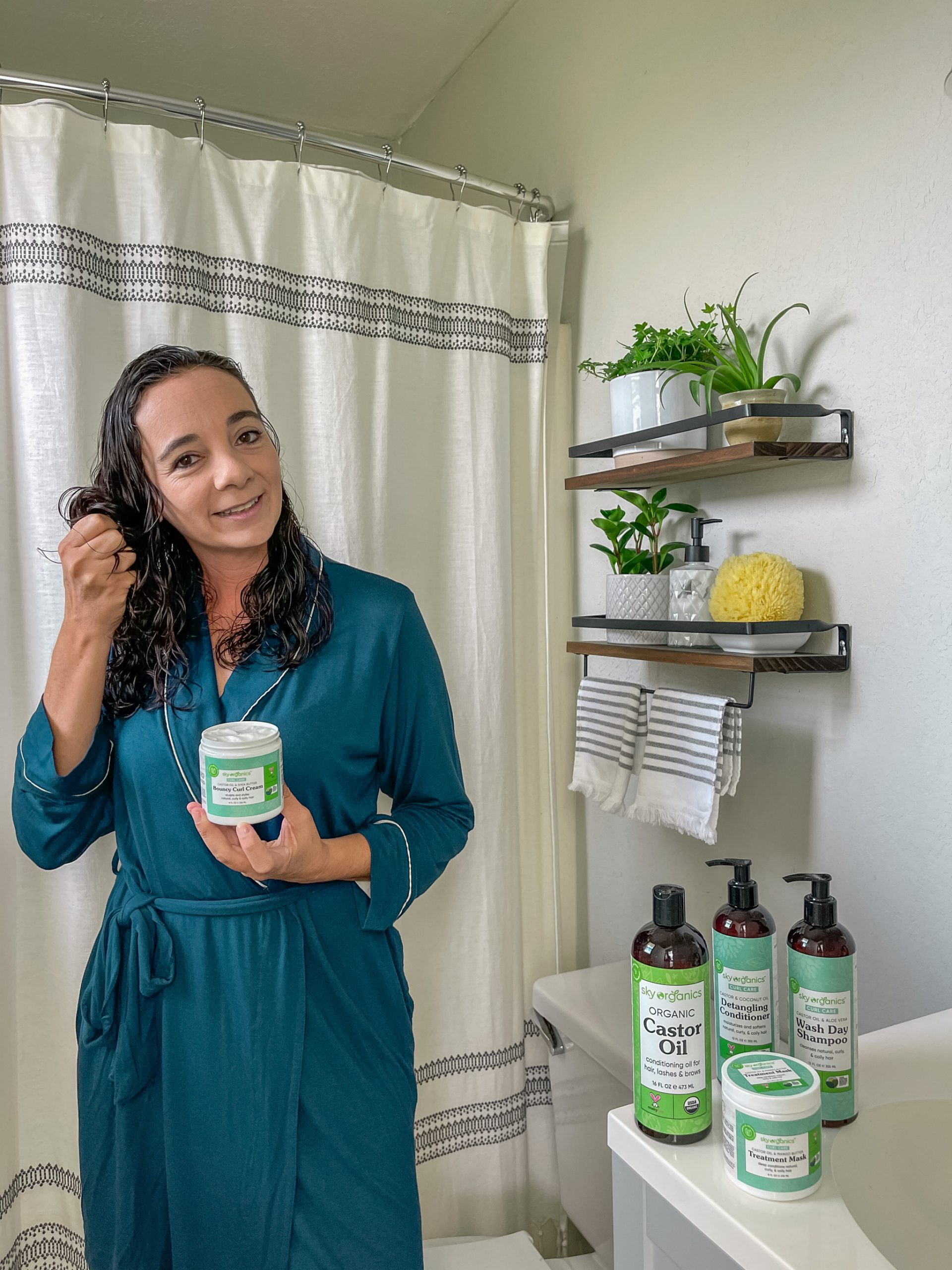 All the products smell really good, really helped define my soft curls, get rid of the frizz, and made my hair moisturized and smooth. My hair felt so nourished, and I just kept running my fingers through it and found no tangles, which is such an awesome feeling. And the best part is that my hair was shiny and looked really healthy.
For this review, I will focus on four of its products including the Wash Day Shampoo, the Detangling Conditioner, the Treatment Mask and the Bouncy Curl Cream. I will talk about all of these more in depth below, but I can tell you that I really loved how this line of products added dimension and bounce to my very soft curls. I also got the Organic Castor Oil which is used for conditioning hair, lashes and brows, and I've heard that it helps with hair growth so I'm excited to see how that works out in terms of improving my hair growth.
Sky Organics Wash Day Shampoo: Cleanses your hair and scalp of build-up and impurities without weighing down your curls or stripping them of their natural moisture. It is made with organic castor oil and aloe vera, this shampoo hydrates delicate curls while cleansing to support strong, healthy hair and it's safe for color-treated hair.
After just a couple of uses I could really feel a difference with my previous shampoo. This shampoo feels a lot gentler on my hair, and every time I wash my hair it leaves my scalp feeling soft and clean but most importantly it does not over dry my hair instead keeping the natural moisture locked in.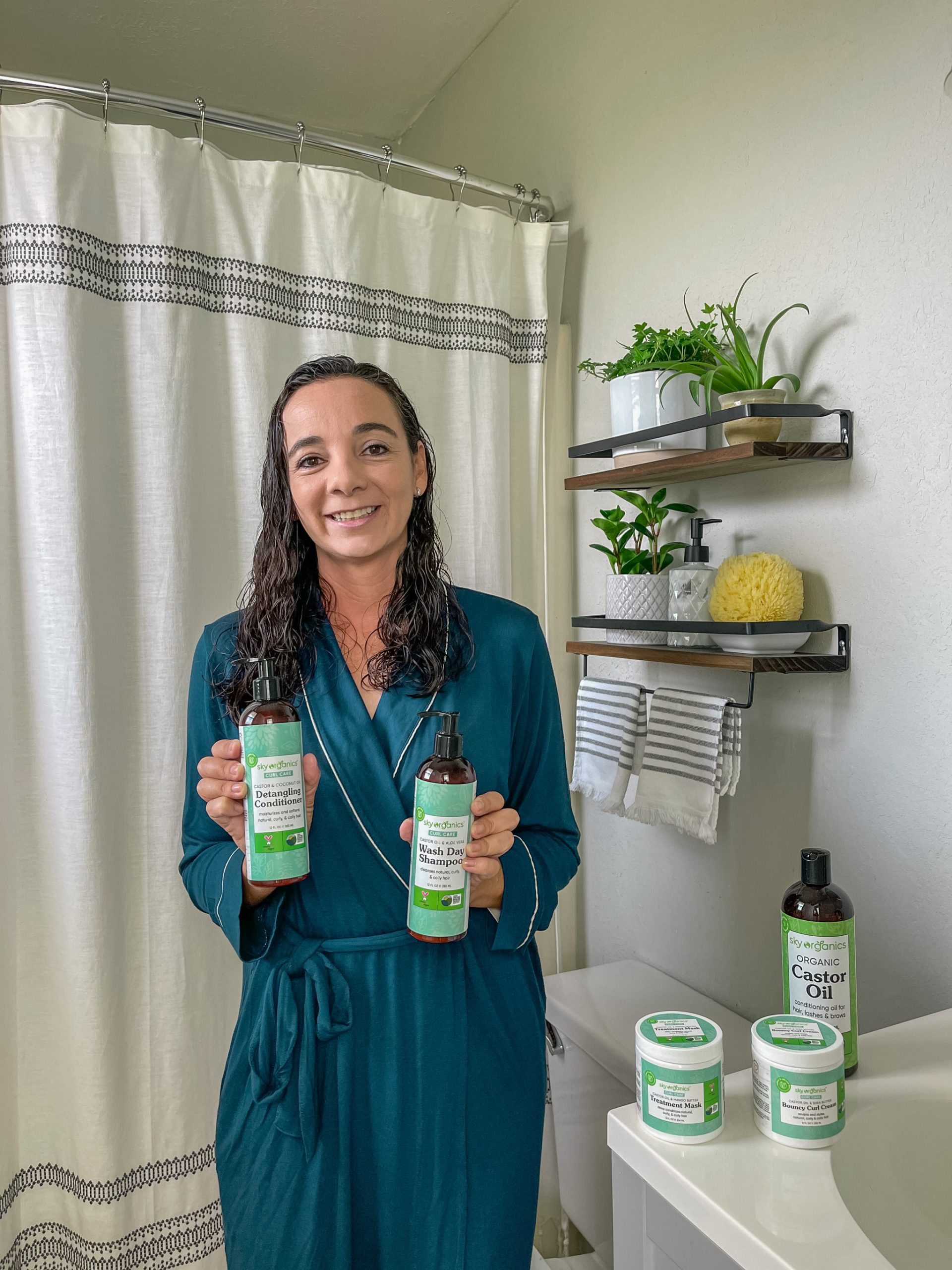 Sky Organics Detangling Conditioner: Quenches, softens, and detangles dry curls for an easy glide. Made with organic castor and coconut oils, the conditioner delivers rich, creamy moisture to hair for easy detangling, smooth curls, and lasting shine.
I love the light natural scent on this conditioner. It made detangling my hair so easy and left it feeling soft and moisturized afterwards.
Sky Organics Bouncy Curl Cream: Controls frizz as it shapes and defines curls to bring them back to life. Made with organic castor oil and moisturizing shea butter, this curl styler hydrates, defines, and sculpts curls without weighing them down for a frizz-free and voluminous style.
This is one of my favorite products from this line. Before, I was using mousse (yes, I know, that is terrible!) that left my hair crunchy and stiff. I have had so much trouble finding a product that would leave my curls soft and defined without weighing them down and that got rid of the frizz, which is such a huge problem living in Florida.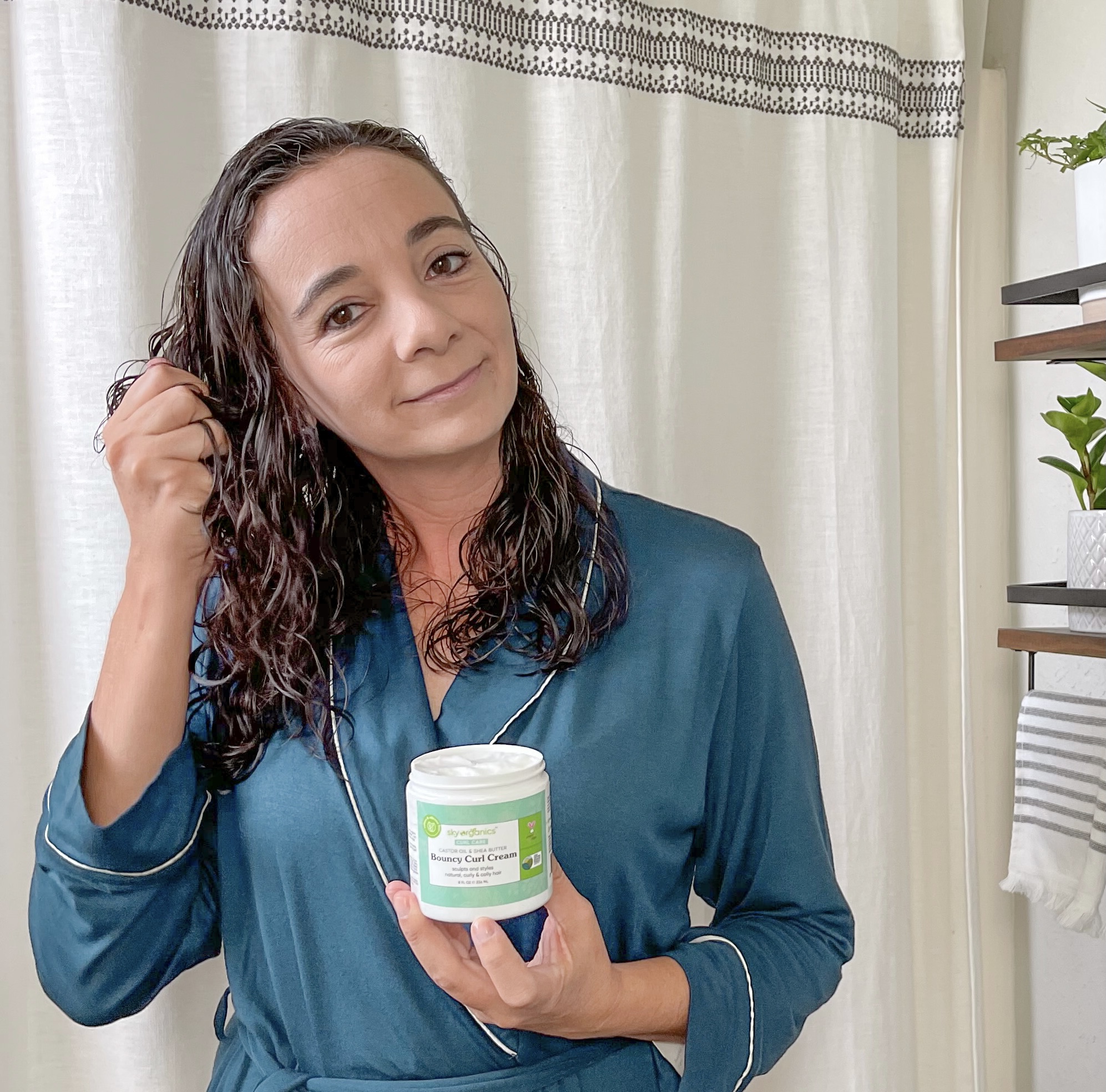 Sky Organics Treatment Mask:
Delivers deep, reparative conditioning to support strong, soft curls. Made with organic castor oil, nourishing mango butter, and enriched with rice protein – this hair mask delivers intense moisture to dry curls to enhance their natural bounce, combat breakage, and boost shine.
This is now my go to hair mask. I use it once a week to give my hair an extra moisture boost and it has kept my hair looking really healthy and shiny for the last couple of weeks since I started using it.
I love that, not only are Sky Organics products made with organic and plant-derived ingredients so I can feel good about what I'm putting in my hair, but Sky Organics is also supporting organizations that fight for racial equality. A portion of the proceeds from the line will be donated to the Black Women's Health Imperative – a non-profit organization working to ensure equal access to health and wellness for Black women and girls.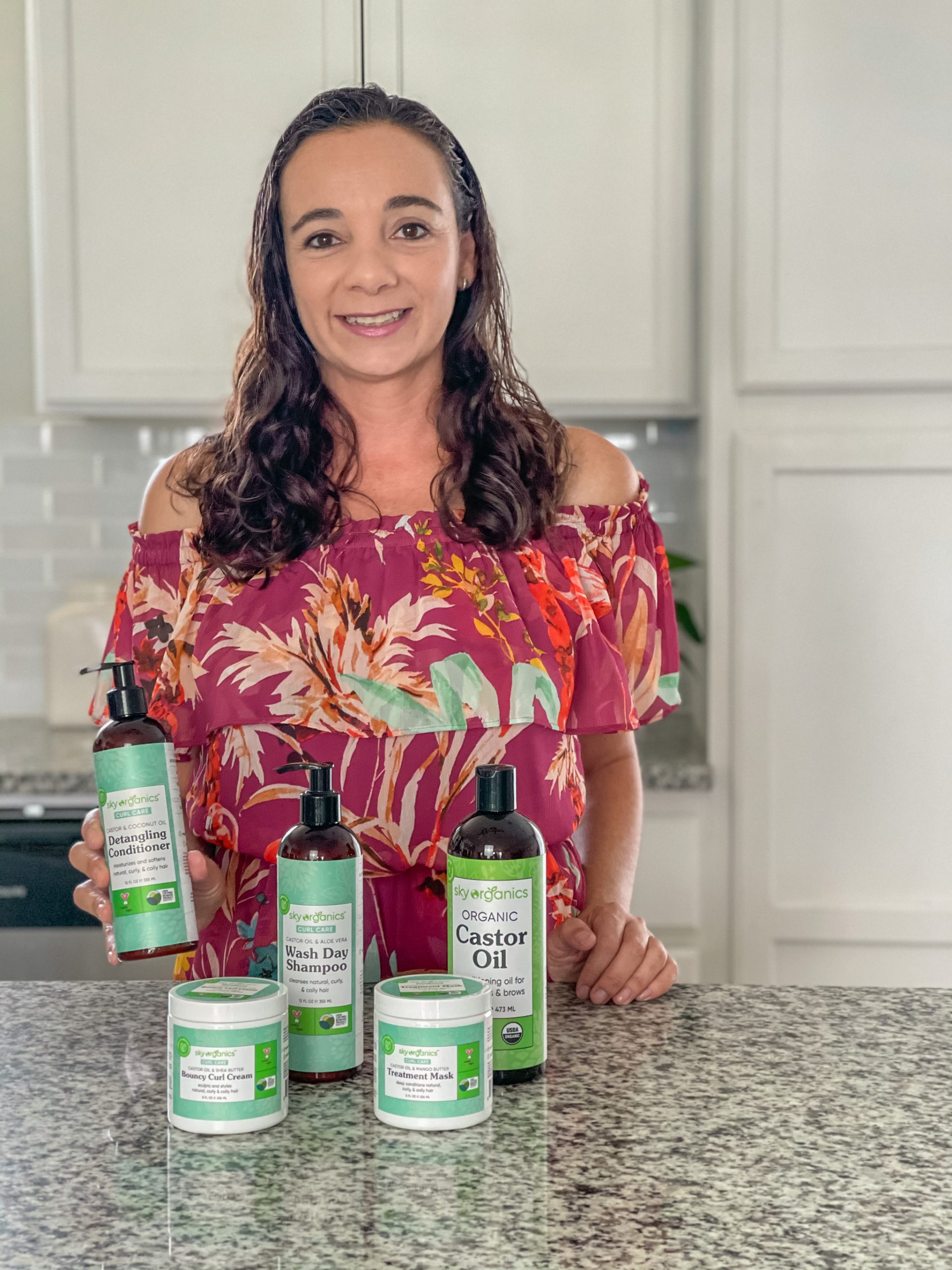 Enter the Giveaway and Win Sky Organics Products!!
Enter the giveaway for a chance to win Sky Organics products and gift cards!! Enter below! Giveaway open to US residents 18+. Giveaway ends May 7th.
1 winner will receive a $250 Walmart gift card + a Curl Care Box – which includes all four Curl Care products, Sky Organics Castor Oil, a hair towel, scalp massager, and a $10 Amazon gift card. Box valued at over $75.

10 additional winners will receive a Curl Care Box



Sky Organics at Walmart Sweepstakes!

I-C will randomly select 11 winners from all program entries and will facilitate fulfillment of the 11 winning prizes.
Sky Organics Curl Care line is available exclusively at select Walmart stores and right now you can earn cash back by purchasing select Sky Organics products with Ibotta. For more great curly hair tips you can check out their website and for more Curl Care information!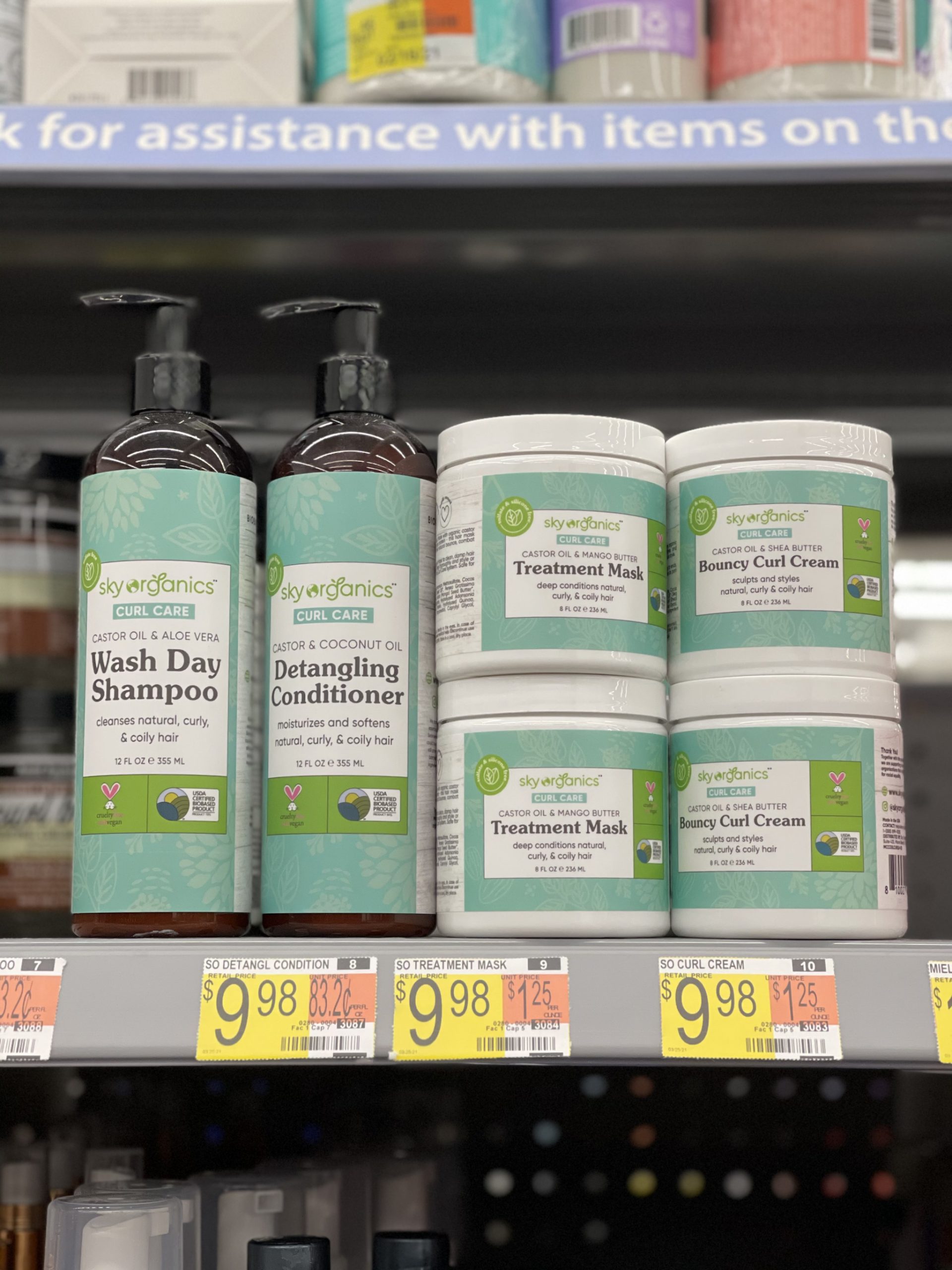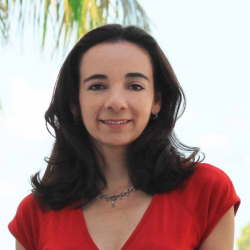 Latest posts by Paula Bendfeldt-Diaz
(see all)