This is a sponsored post in partnership with JCPenney. However all opinions are my own. #SoWorthIt #HispanicHeritageMonth
This delicious and easy pumpkin tres leches cake combines the fall pumpkin flavor with an all time favorite: traditional tres leches cake.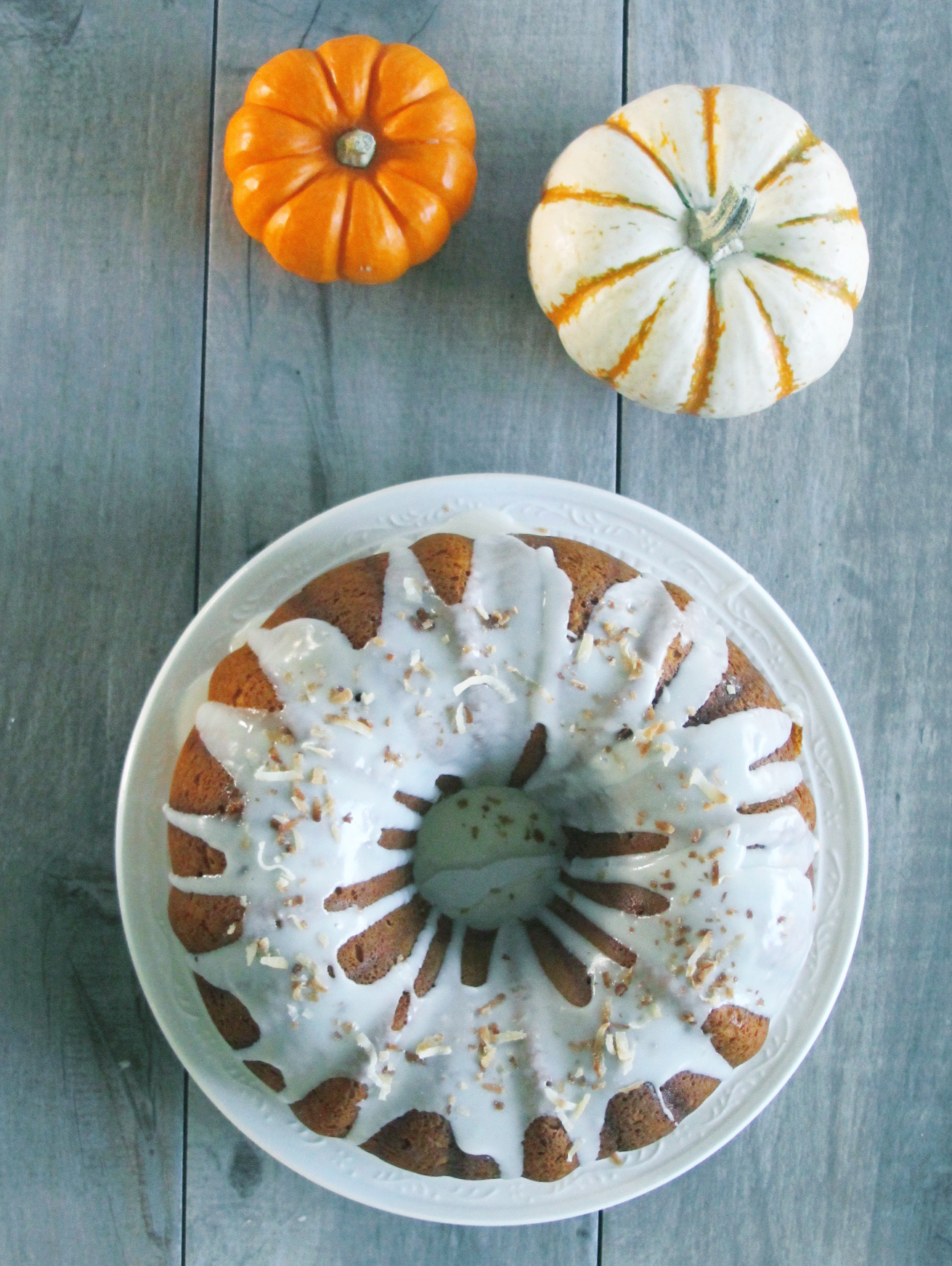 Hispanic Heritage Month is here giving everyone an opportunity to learn about the Hispanic culture. For our family Hispanic Heritage month has a very special meaning. It's true what they say: "you don't know what you've got 'till it's gone." Living far away from the country where I grew up and from the traditions, holidays and food that I took for granted is hard. But it's harder still as a parent to see my kids growing up far away from their grandparents, cousins and other extended family and not being exposed to Guatemalan traditions and foods.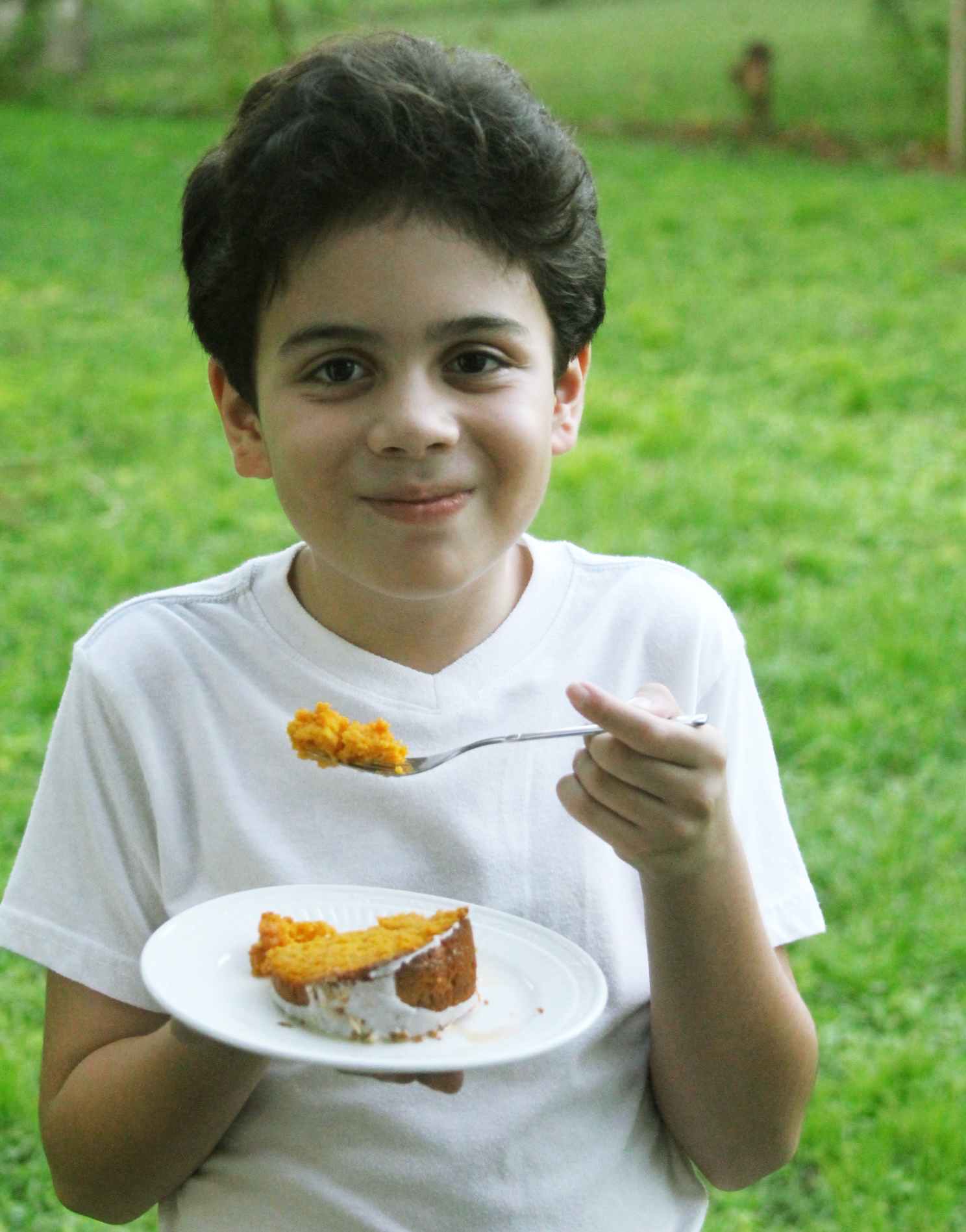 At home we make an effort to keep our family connected to their roots and to teach out kids about their heritage: we speak Spanish, we celebrate Guatemalan holidays and we bring our Guatemalan culture to the table.
When it comes to food everyone in the family comes together in the kitchen cooking and preparing food together. This gives us an opportunity not only to connect but also to use food preparation and sharing that food around the table as an opportunity to share with our kids foods and flavors from our country: Guatemala.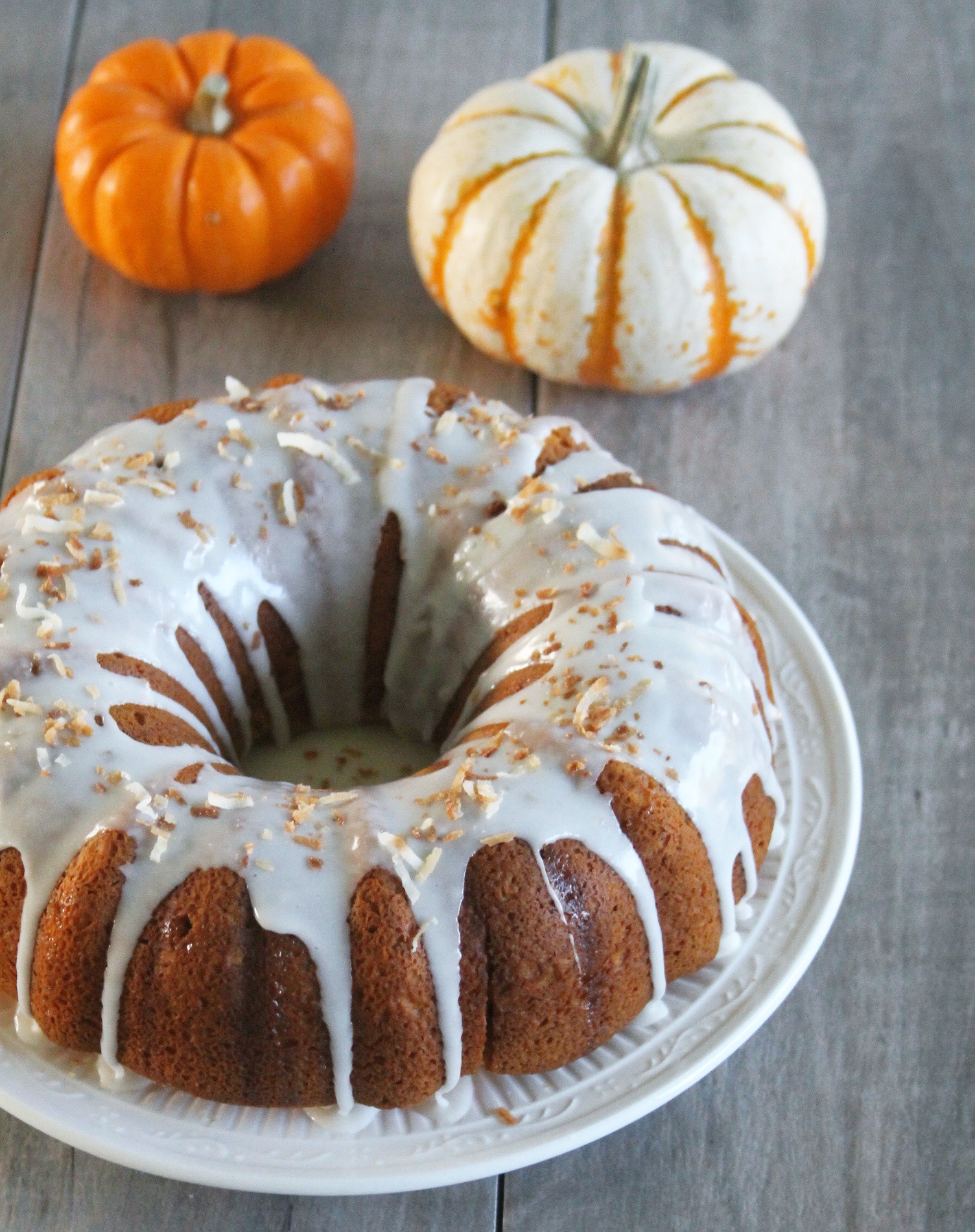 We like to create not only traditional foods but also like to experiment blending traditional foods with our new Ameriacan favorite flavors. So as fall approaches I decided to combine two of our favorite things: pumpkin and the traditional tres leches cake.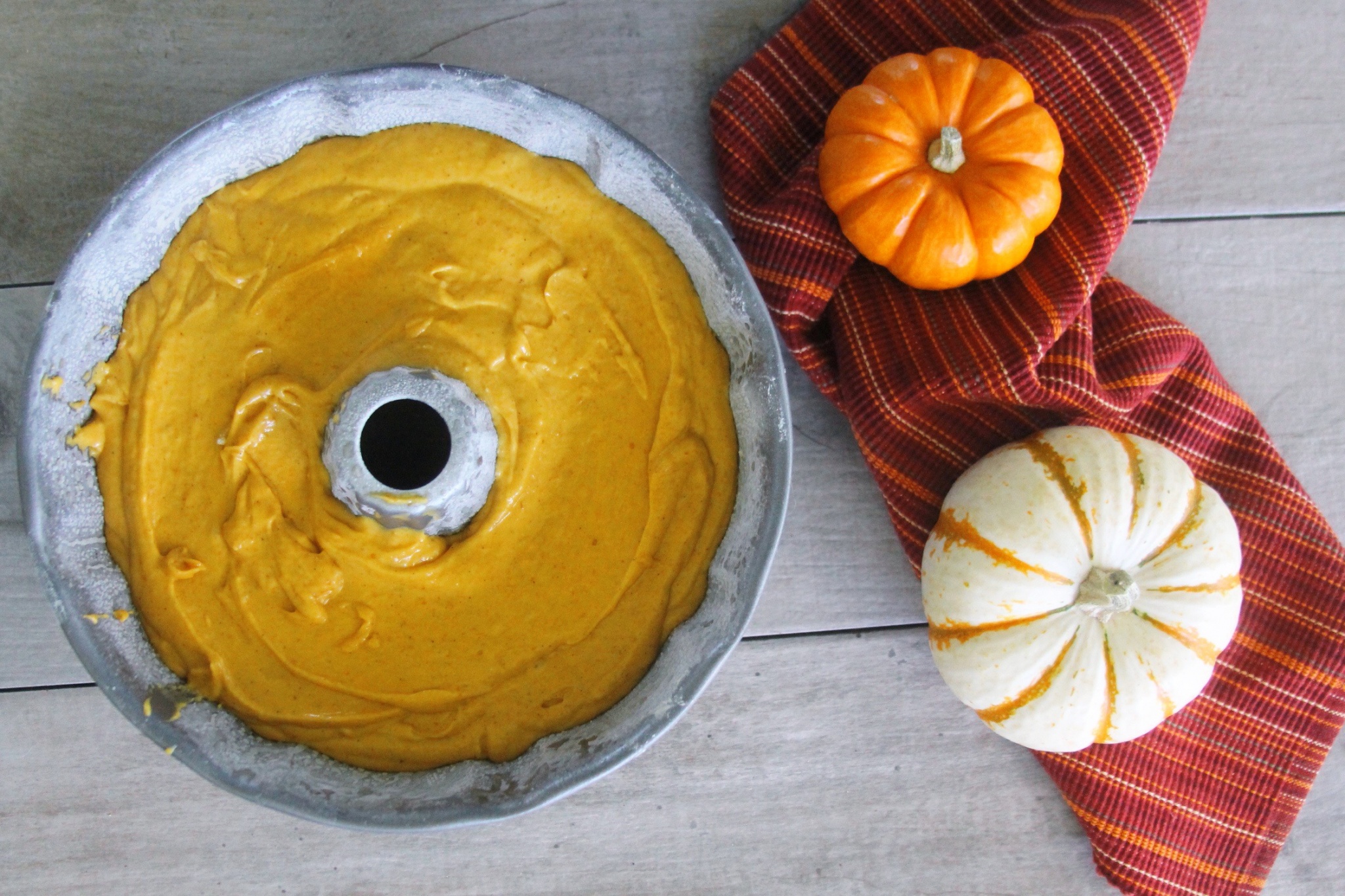 We started off with an easy to make pumpkin cake recipe and then turned it into a tres leches version of pumpkin cake by adding a combination of evaporated milk, condensed milk and coconut milk. I used a new bundt cake we just got at JCPenney as we where bringing our cake to the grandparent's house to share with them and I wanted it to look festive!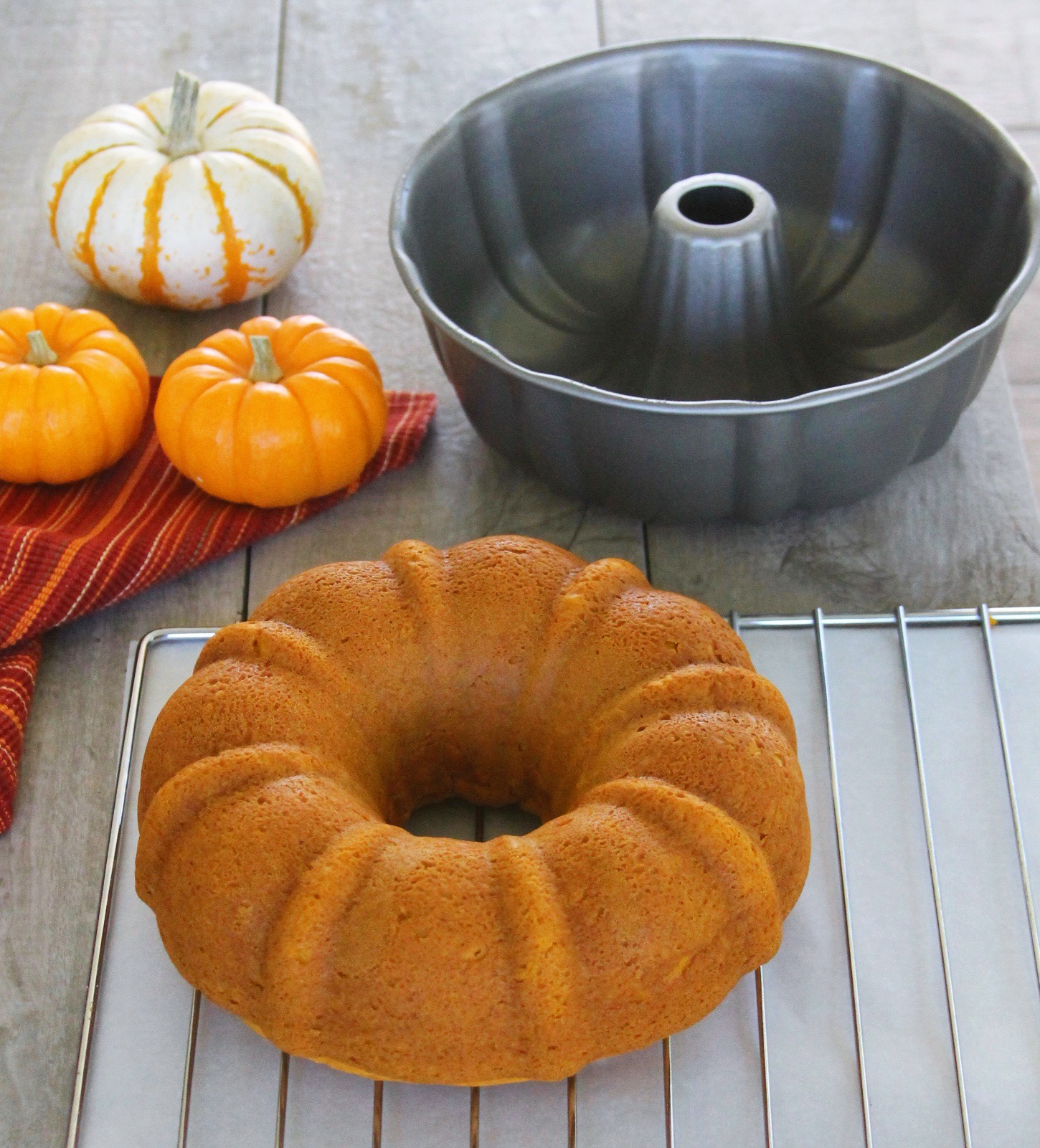 Pumpkin Tres Leches Bundt Cake Recipe
Ingredients for the Pumpkin Cake
1 yellow cake mix
1 package instant vanilla pudding mix
1 15oz can of pumpkin
1/2 cup vegetable oil
1/2 cup water
3 eggs
1 tsp. pumpkin pie spice
¼ cup coconut
1 cup coconut milk
1 cup evaporated milk
1 can condensed milk
Ingredients for the Coconut Glaze
4 to 6 tablespoons coconut milk
½ teaspoon coconut extract
½ teaspoon vanilla extract
2 cups powdered sugar, sifted
Instructions 
1. Heat oven to 325 degrees.
2. Spray a Bundt Pan with nonstick spray.
3 .In a large mixing bowl combine cake mix, vanilla pudding mix, pumpkin, eggs, pumpkin spice, vegetable oil and water.
4. Mix on medium speed for 3-4 minutes.
5. Pour batter into bundt pan.
6. Bake at 325 degrees for 45 to 55 minutes or until a toothpick inserted in center of cake comes out clean.
7. Cool in pan on cooling grid 10 minutes. Turn pumpkin cake out onto cooling grid.
8. Remove from pan and let cool completely on rack.
9. Mix the coconut milk, condensed milk and evaporated milk.
10. Inject the cake with the tres leches mixture.
11. If you do not have an injector, then pierce the cake carefully with a fork and then spoon the 3 leches mixture over top.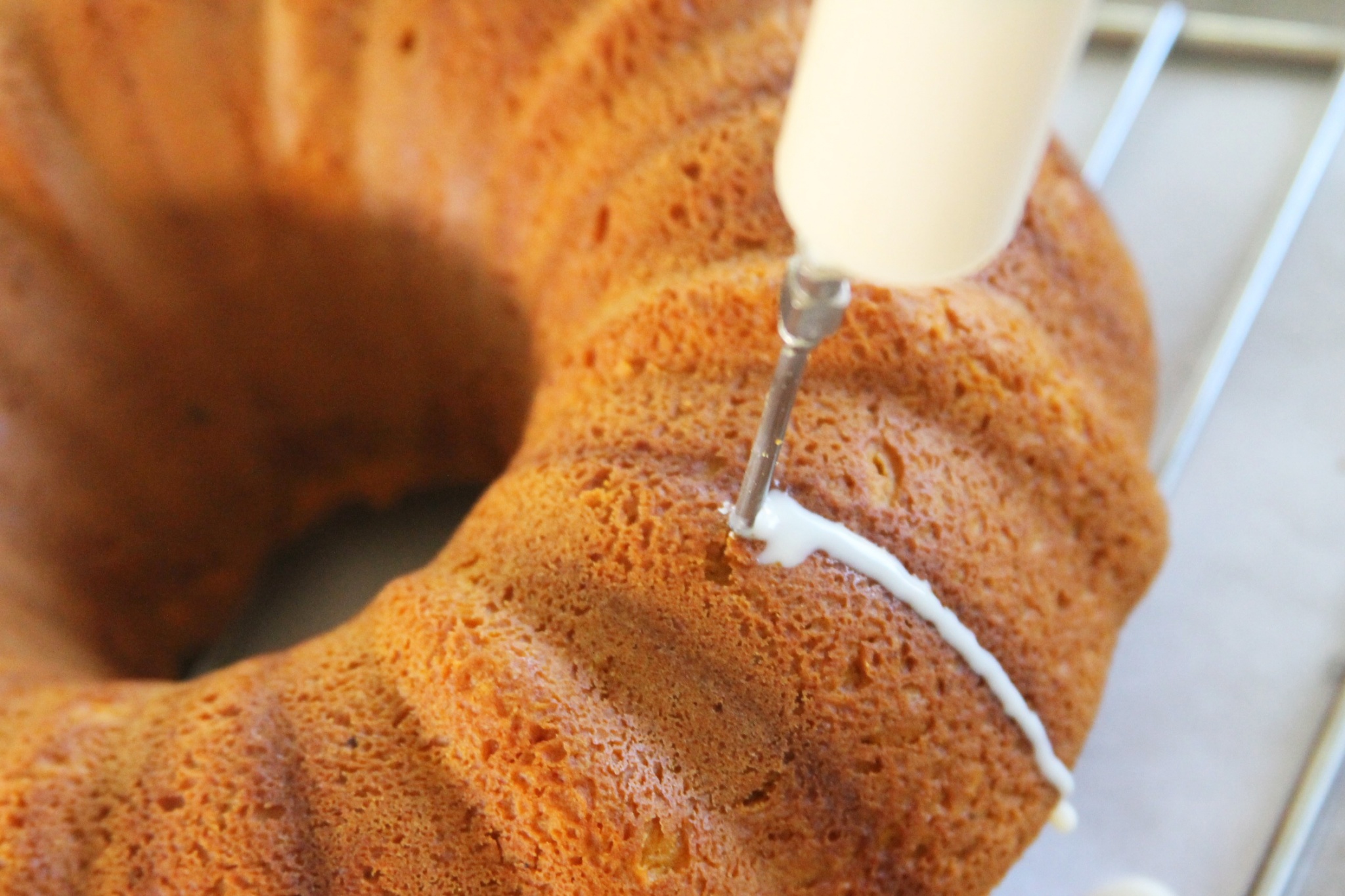 11. Mix all of the ingredients for the glaze, add powdered sugar if it's too runny.
12. Drizzle the coconut glaze over the pumpkin cake.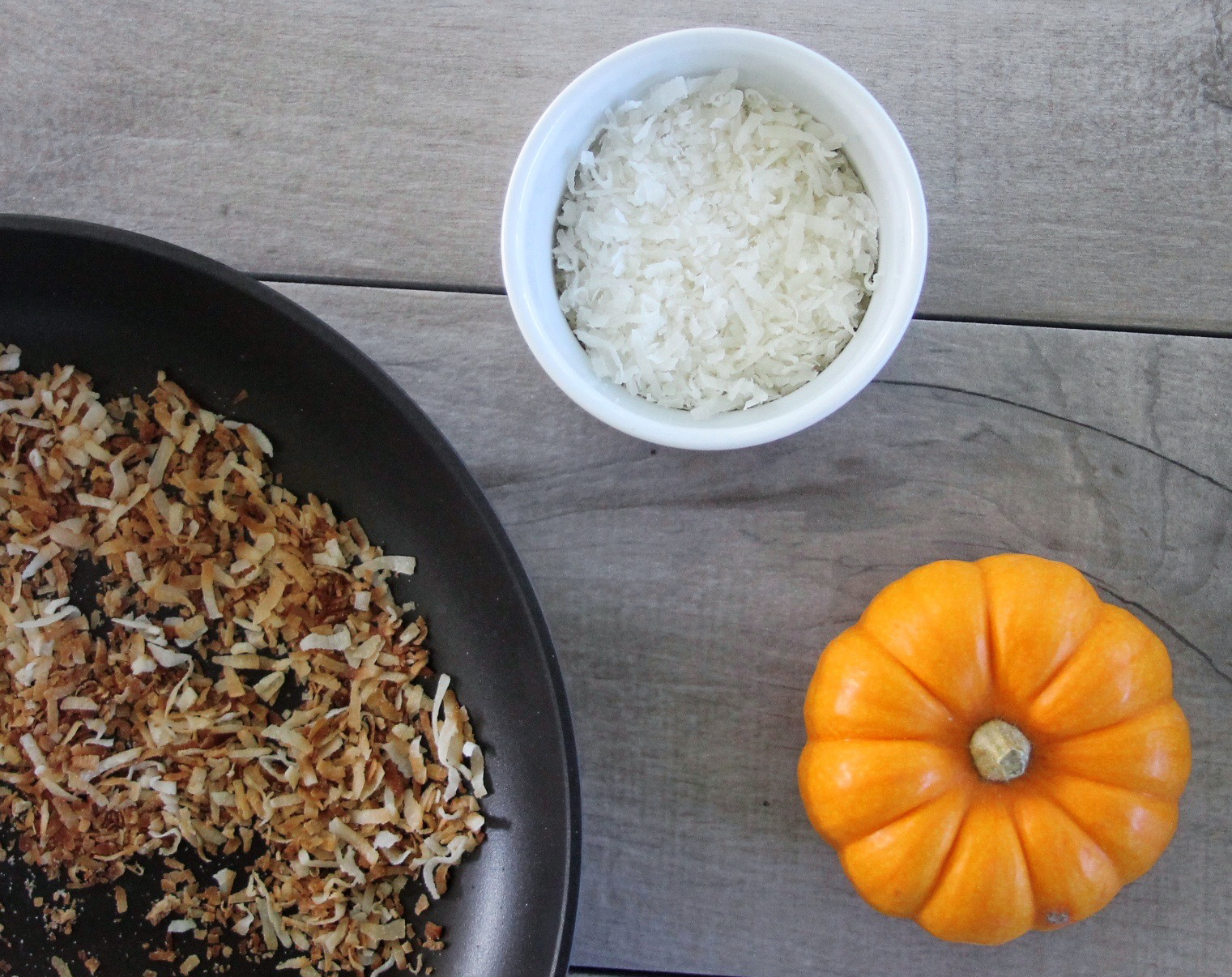 13. In a nonstick pan (I used my calphalon pans from JCPenney)  toast the coconut over medium heat stirring constantly until the coconut is golden brown.
13. Sprinkle with coconut.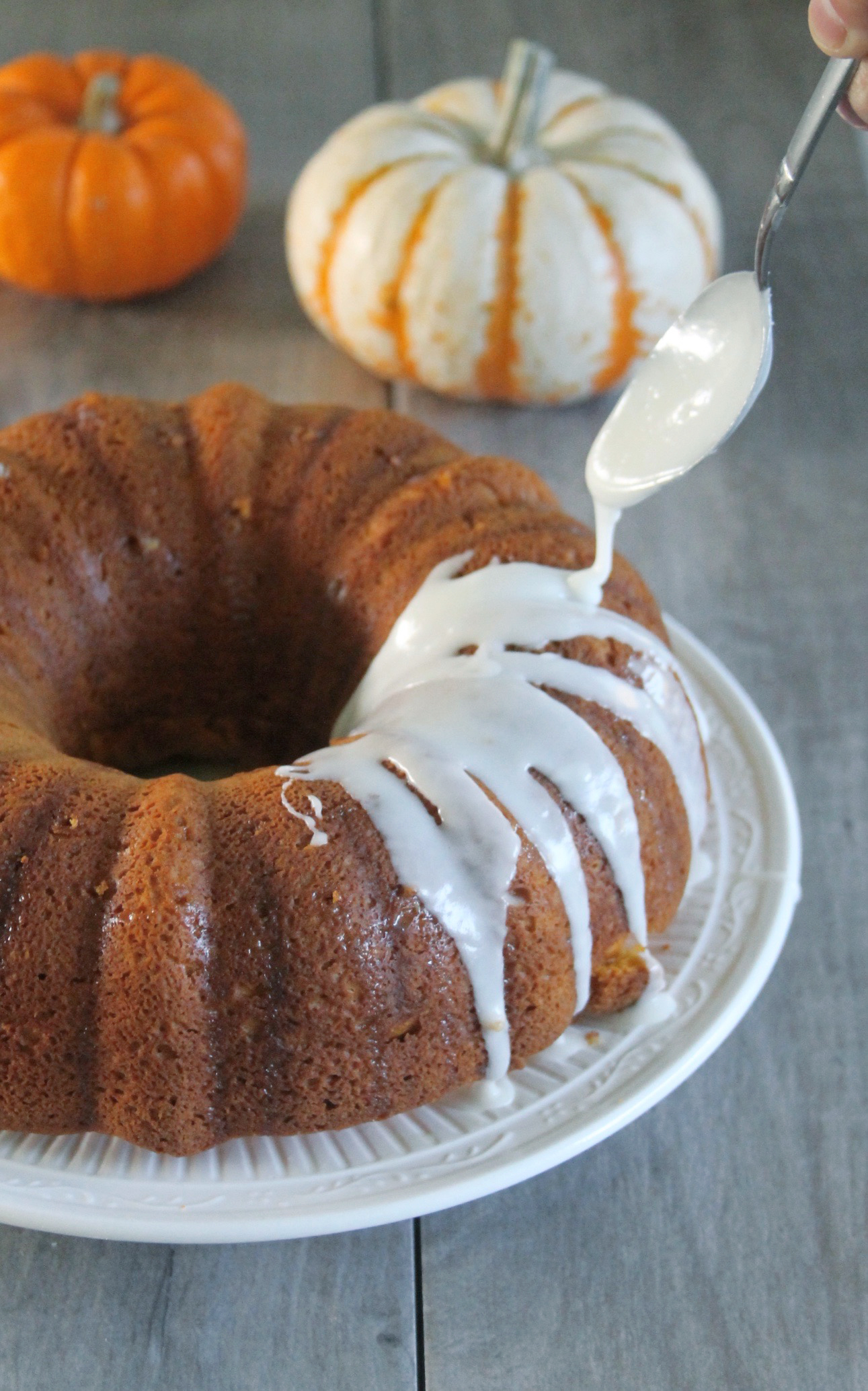 I have to say that this came out even better than I expected. The spongy pumpkin cake soaked in the milk mixture was so moist and delicious and the pumpkin spice gave it a fragrant flavor. This pumpkin tres leeches cake also looks really beautiful and would be perfect for any fall get togethers.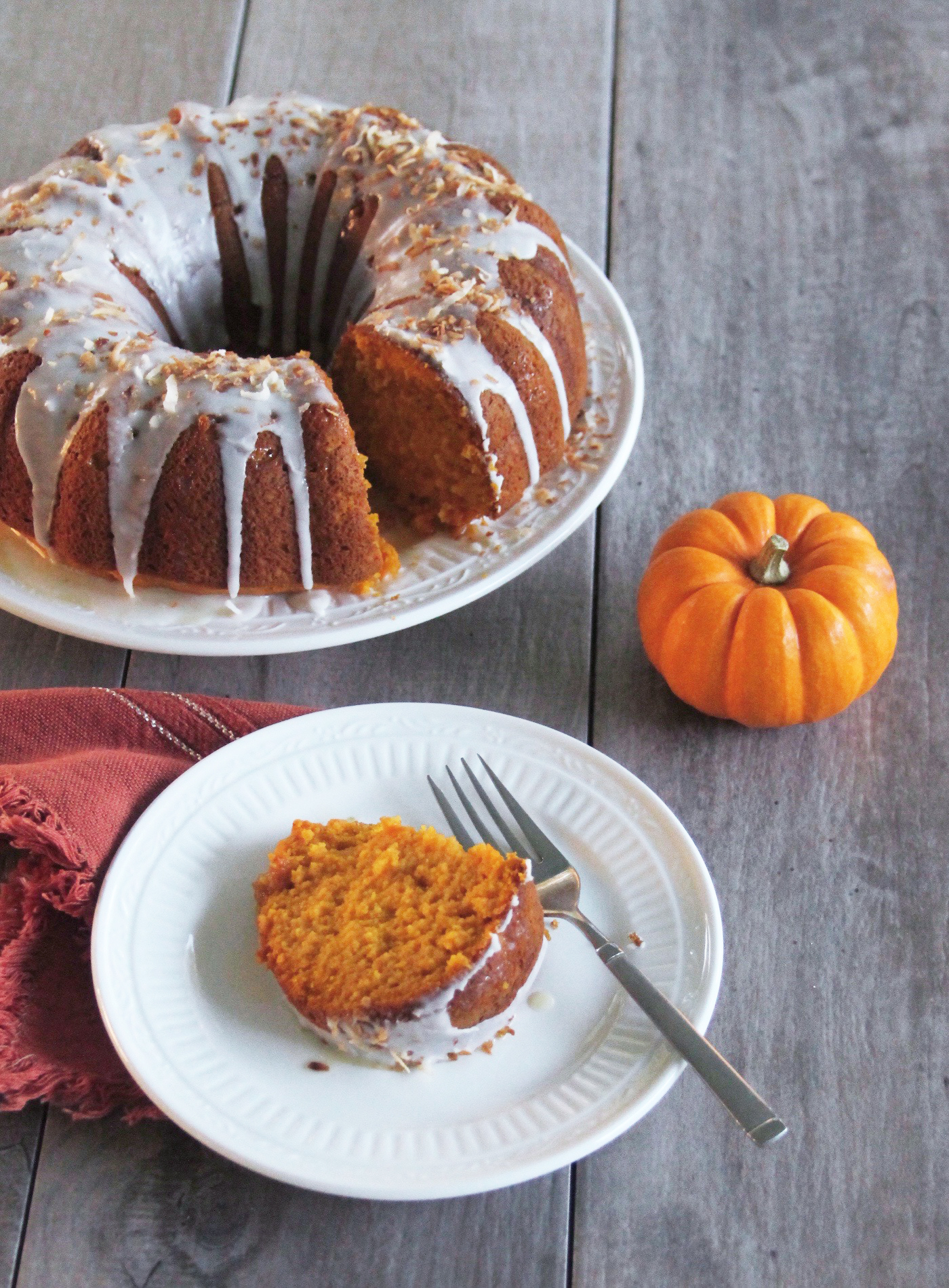 Spending a lot of time in the kitchen means that when it comes to cookware, small kitchen appliances and bakeware we look for the best at affordable prices and usually buy most of our kitchen gadgets and dinnerware at JCPenney. We have two JCPenney stores nearby and if we don't find something at the store we can order online and have delivered free to pick up at the store which is a great option.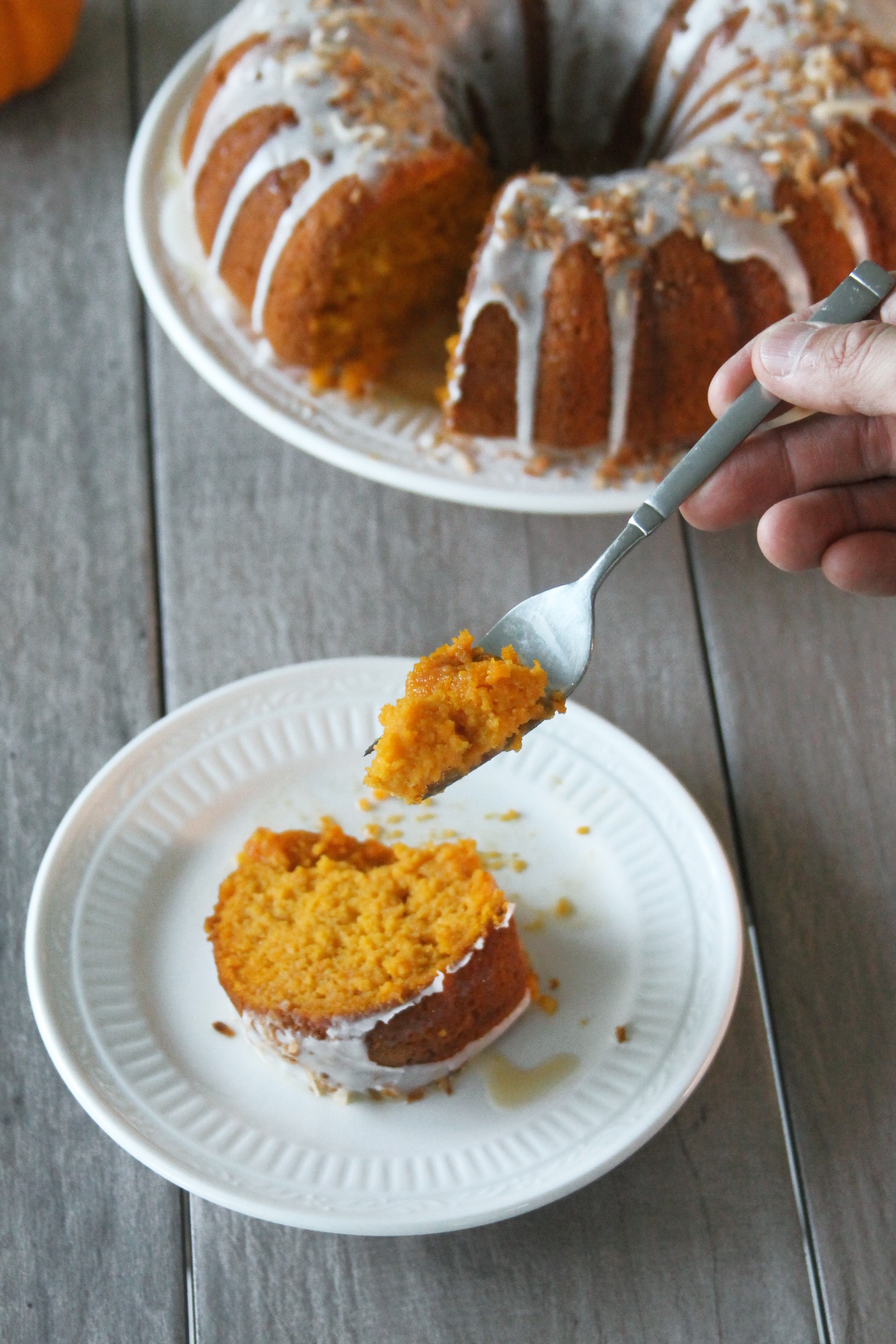 How do you celebrate Hispanic Heritage month with your family? Do you cook something special?