This post is sponsored by Sparkling ICE but the content and opinions expressed here are my own.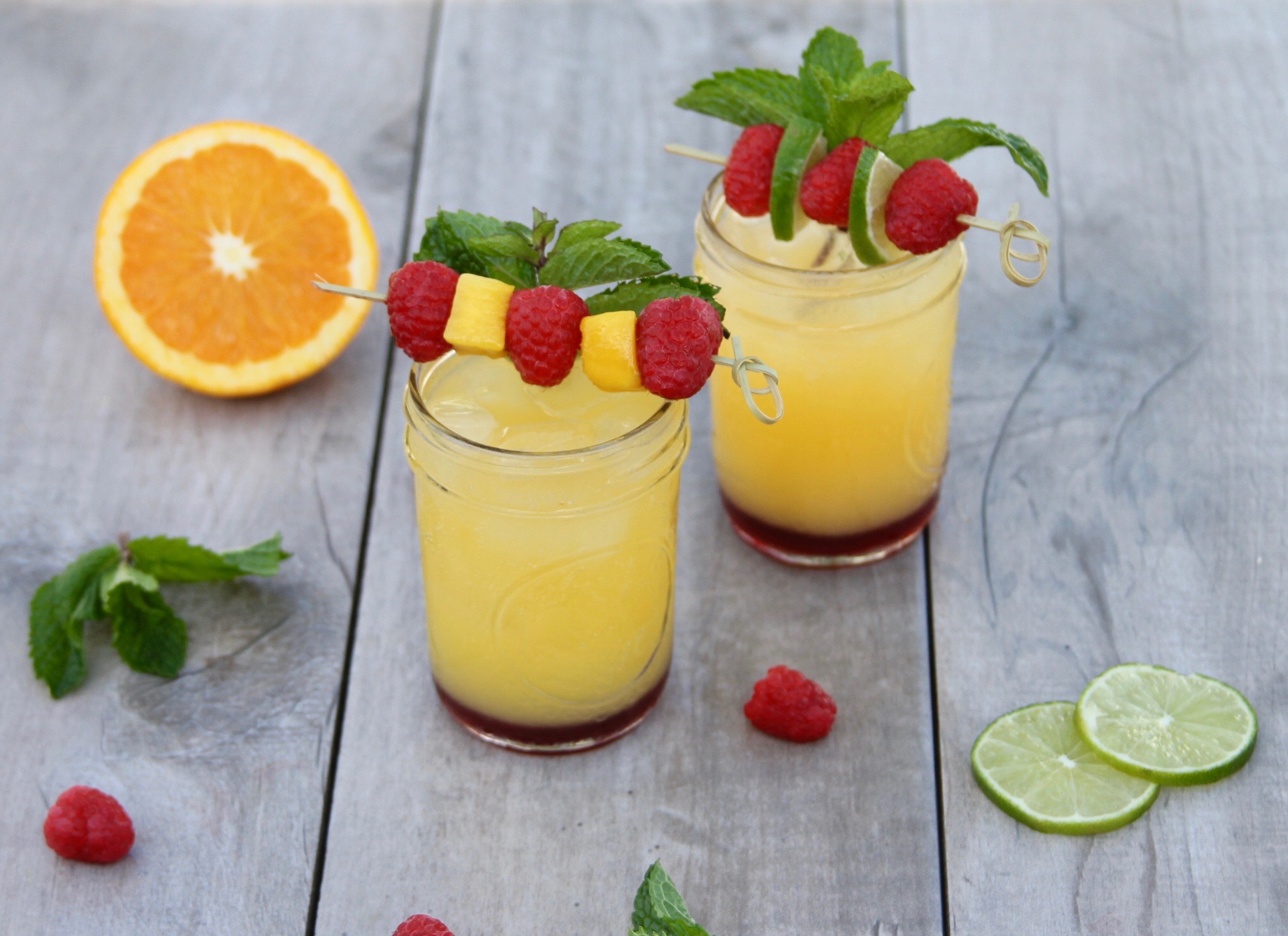 This sparkling raspberry mango orangeade is an easy to make and fun drink that will turn any meal or afterschool snack into something special. Filled with fresh fruit this bubbly drink is sure to be a hit with everyone in the family!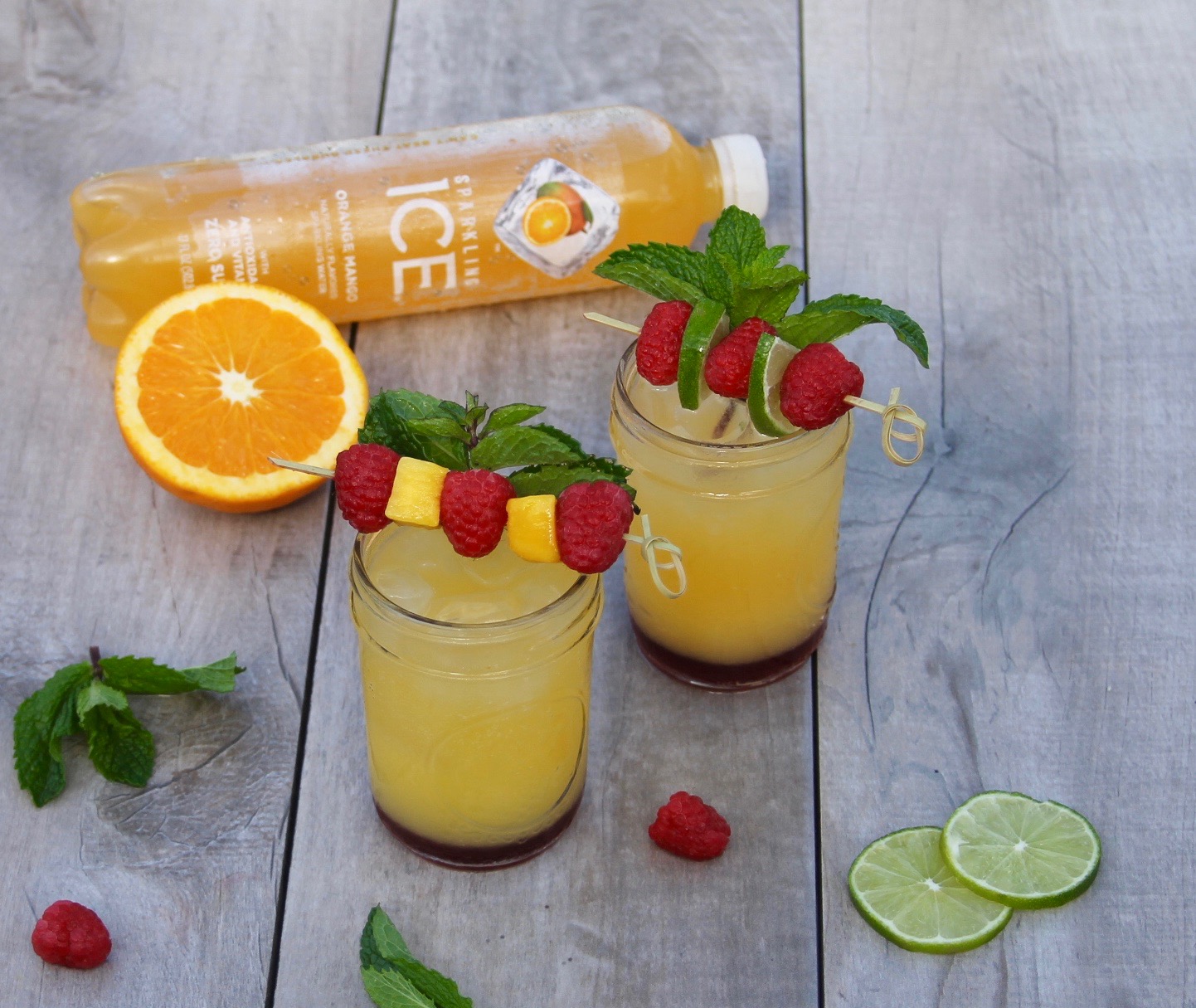 Now that the kids are back in school they always get back home hungry and thirsty. I love creating something fun and special that is also good for them and this sparkling raspberry mango orangeade is made only with natural fruit juice and I love that I can control the amount of sugar I put in it and know exactly what it's made of! To make these I used the Sparkling Ice, fruity, flavorful sparkling water without all the sugar or calories.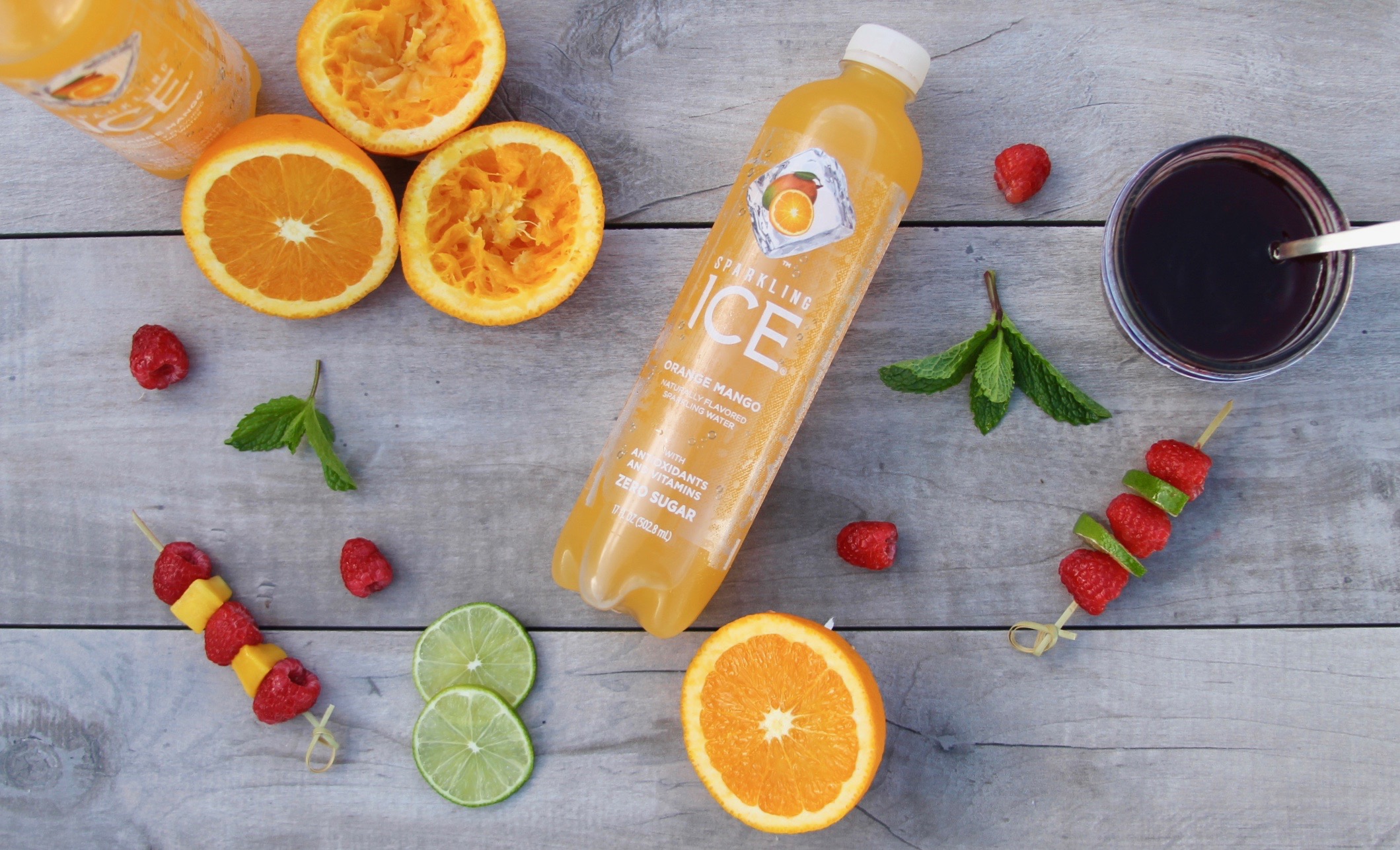 I have to admit it's hard to drink water all the time, so how can I expect my kids to drink more water? The answer for us is Sparkling Ice! I am just loving all of the different Sparkling Ice flavors and because they are  super flavorful and fizzy they are the perfect alternative to bland, boring water.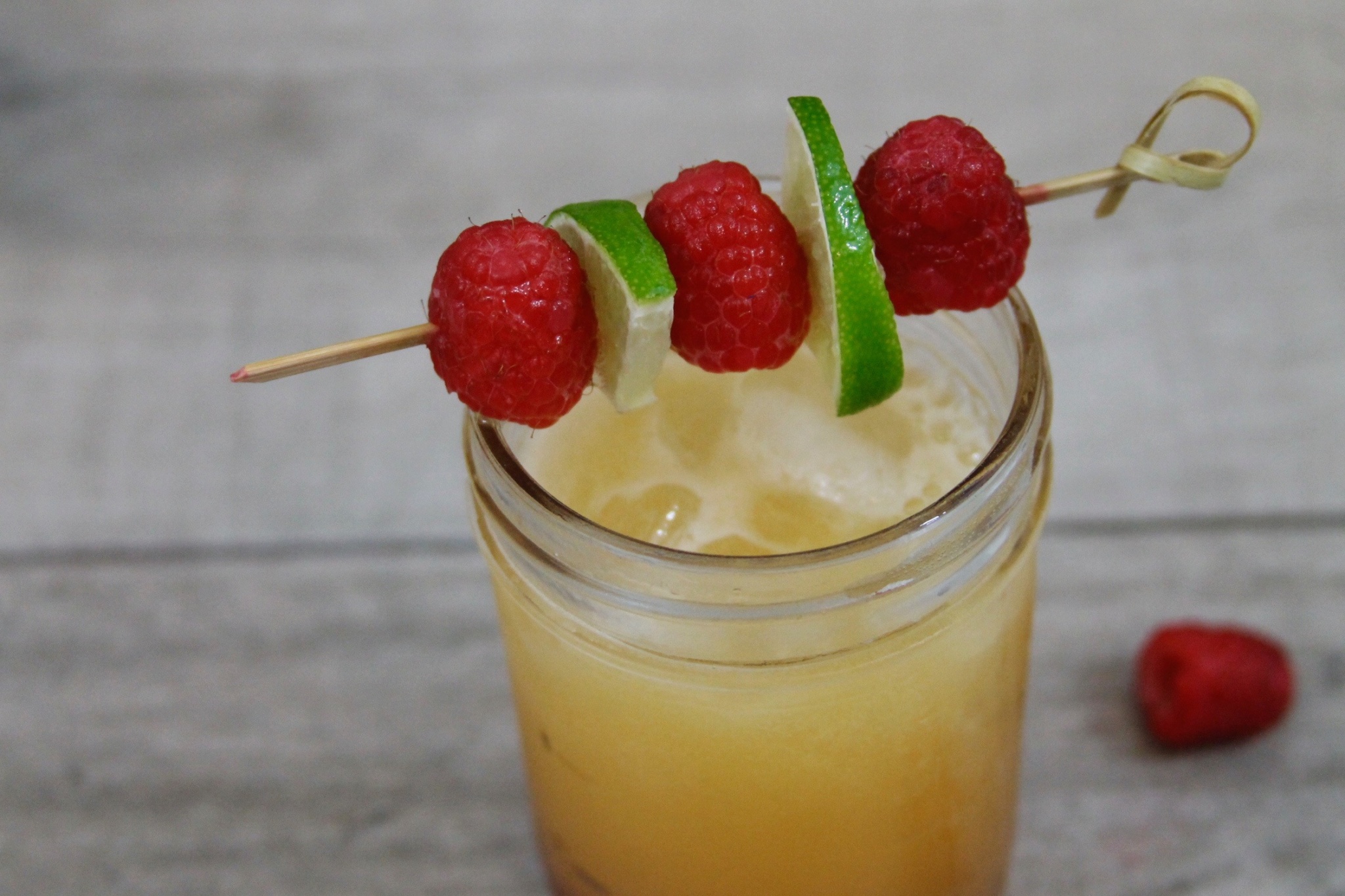 The best part is that Sparkling Ice is packed with vitamins and antioxidants and with zero sugar, zero calories and naturally sourced colors and flavors it not only tastes good taste you can feel good about drinking it and . We're pretty different from other brands on the market but we believe in owning your thing, whatever that is.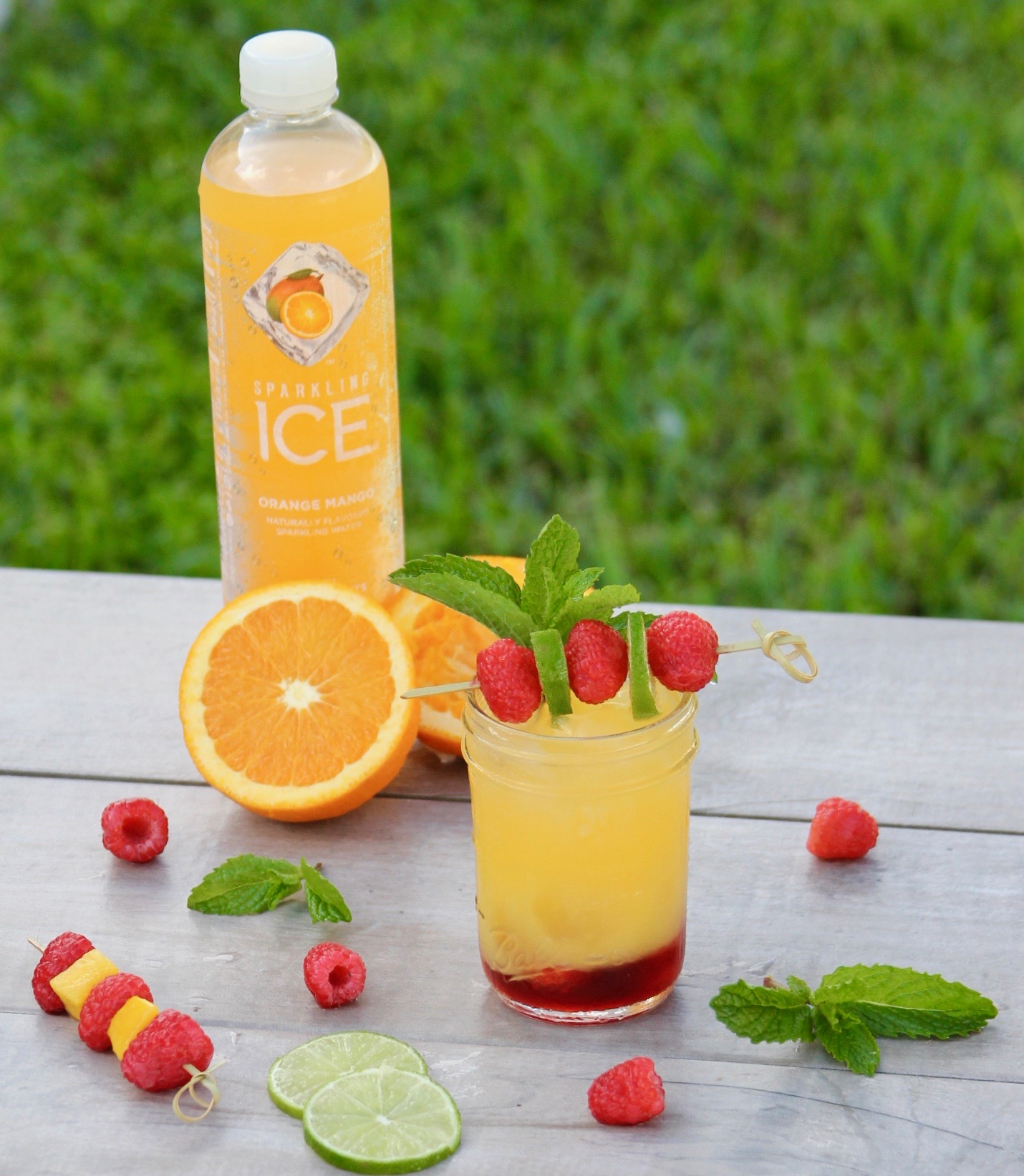 Raspberry Mango Sparkling Orangeade Recipe
Ingredients
1 cup sugar
1 cup water
1 cup sugar
1 cup raspberries(washed and dried)
juice of 8 oranges
juice of 1 lime
4 cups of mango orange Sparkling Ice
fresh raspberries for garnish
mango pieces for garnish
mint leaves for garnish
lime slices for garnish
Directions
Combine sugar and water in medium saucepan over medium-high heat. Stir until sugar dissolves (liquid will 'clear up')
Add raspberries and bring to a simmer, reduce heat to low. Cook (keeping a watchful eye!) for 12 minutes.
Remove from heat. Cover and let steep for 10 minutes.
Strain syrup carefully (it's probably still hot) and cool completely. I put mine in mason jars, but any airtight container will work. Will keep for approx.
In a pitcher combine all ingredients.
If you want to give your raspberry mango orangeade that layered look combine only the orange juice, lime juice and mango orange Sparkling Ice in a pitcher.
Add ice to glasses and pour the orange juice mixture then slowly add 1 or 2 tablespoons of the raspberry simple syrup to each glass and let it settle. To make sure it does not mix and goes straight to the bottom of the glass pour the syrup over the back of a spoon or by drizzling it down the side of the glass
Garnish with a lime wedge, fresh raspberries, mango and mint leaves.
If you're doing the layered version of the raspberry mango sparkling orangeade be sure to stir before drinking.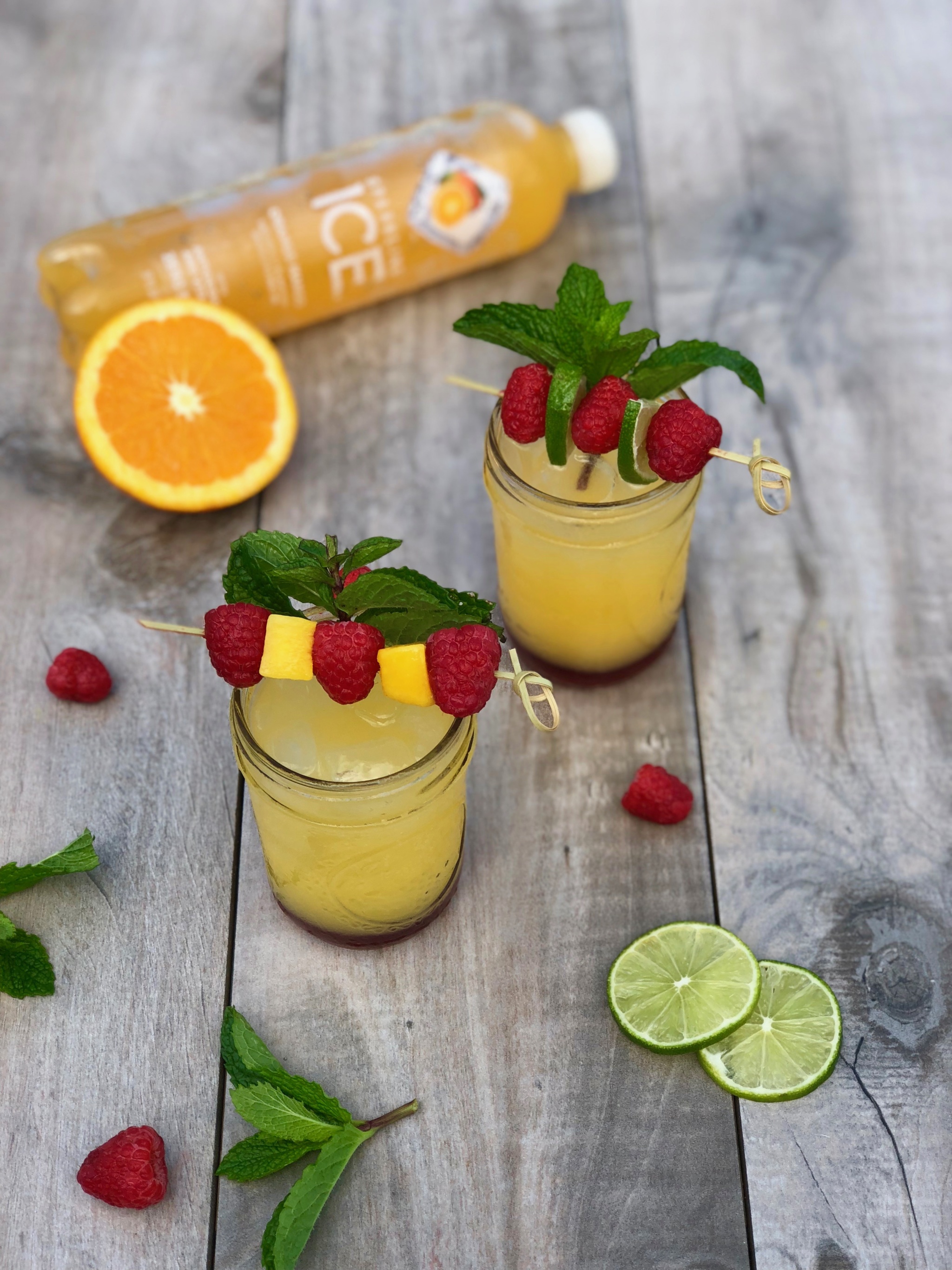 Be sure to check out all of the delicious Sparkling Ice flavored waters at Amazon.com.  I would love to hear what your favorite flavor is.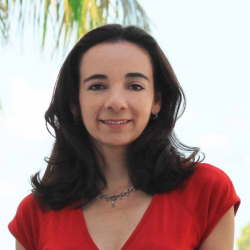 Latest posts by Paula Bendfeldt-Diaz
(see all)