This is part of a sponsored safety campaign with DiMe Media andAllstate Foundation

Did you know that accidents are the number one killer of teens in the USA? But as parents we can save our teen's lives by taking steps to teach them safe driving. Parents are the NUMBER ONE influence on teens regarding their driving skills so it's important to get involved as early as possible, even before your child is of driving age. Teach kids by example when teaching them to drive. AllState's Driving Change #GetThereSafe website is full of bilingual content aimed at creating an ongoing conversation that begins even before teens get behind the wheel for the first time. Take advantage of AllState Foundation's helpful resources including the Parent/Teen Driving Agreement and the Driver Coaching Guide as well as information regarding Teen Driver Laws from around the country by visiting the Driving Change website.
What Parents Can Do To Reduce Teen Driving Risks
• Car crashes are the number one cause of teen deaths. Get informed.
• The number one cause of accidents among teen drivers is inexperience. Parents need to spend at least 50 hours practicing driving with your teen before they get their license.
• After they get their license parents need to continue teaching their children to drive safely. Spend at least 30 minutes per week in the car with your teen during the first 6 months after they get their license.
• Many parents think that driving while texting, drinking and driving and speeding are the greatest risks for teen drivers and although teen drivers do engage in these dangerous driving behaviors most accidents are caused by inexperience. So practice, practice, practice driving with your teen!
• When driving with your teen practice scanning the road ahead to recognize and respond to hazards.
• Practice managing speed depending on the situation and maintaining the appropriate distance with other cars in different situations.
• If you are in California an online driving course can help them ace their California Permit Test. Many of these courses also include free permit practice tests and it's easy to find one in your state if you don't live in California.
• Practice driving to the places your teen will be driving to at the times your teen will be driving. For example practice driving to school in rush hour not during the weekend!
• One of the biggest risks for teen drivers is driving at night. Practice driving in the dark with your teen for at least 10 hours before you let him drive at night by himself.
• Passengers are the number one distractor for kids, even more than cell phones. Do not let teens drive with anyone in the car for the first 6 months.
• The car you give your teen may increase the risk of accidents. Do not give teens a high performance car that they will want to speed in. Try to stay away from older models because safety features have improved a lot and you want a safe car. Smaller cars are also more dangerous once you get into an accident.
• Half of teen drivers will have an accident before the age of 18.
Share Your Driving Tips And Win $1,000
For a chance to win $1,000, share your safe driving message on Twitter and Instagram, just tag @Allstate using #GetThereSafe. On Facebook, comment below the posted stat and tag @Allstate using #GetThereSafe. Every share is an opportunity to help save a teen's life. For more information visit the Driving Change website.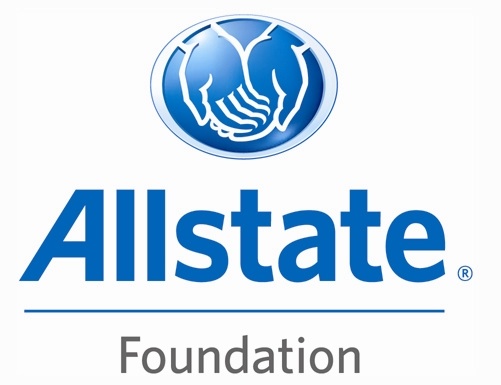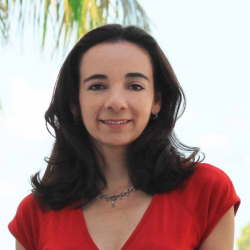 Latest posts by Paula Bendfeldt-Diaz
(see all)