This shop has been compensated by Collective Bias, Inc. and its advertiser. All opinions are mine alone. #UltimatePitStop #CollectiveBias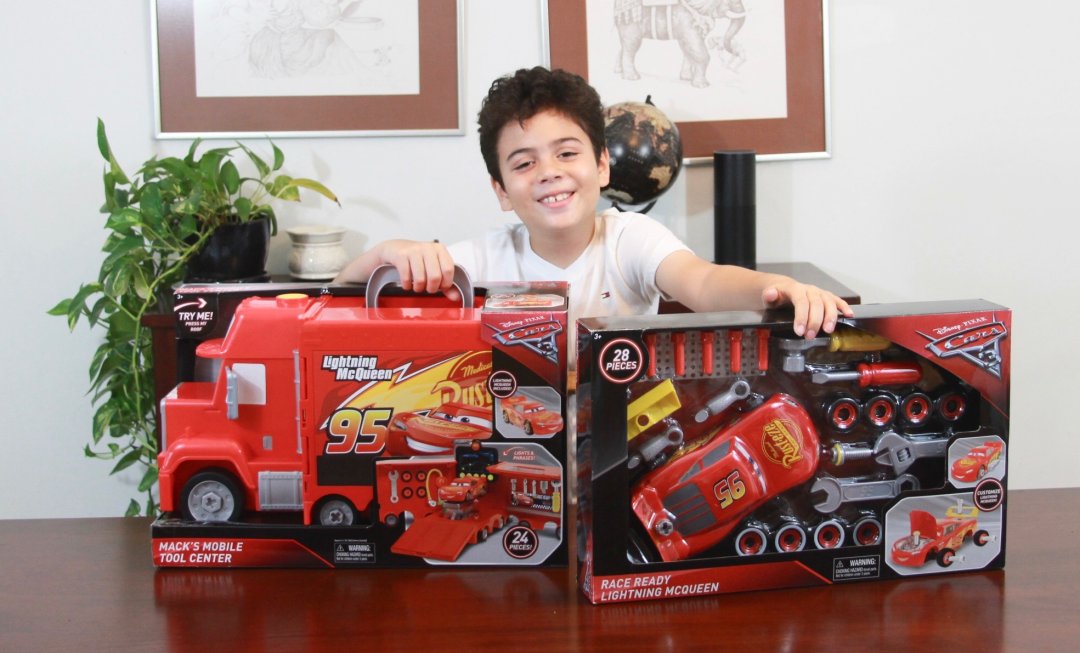 Interested in finding new Disney•Pixar's Cars 3 merchandise? Hover over the photo to click through to Amazon.com and buy them!
This weekend we got to see the new Disney•Pixar's Cars 3 movie at the movie theater and we all loved it! Both of my kids, but especially my son, we're super excited about it and when they got home they had a special treat waiting for them: the Just Play Cars 3 Mack Mobile Tool and the Just Play Cars 3 Transforming McQueen Tool Kit. You can buy both of them at Amazon.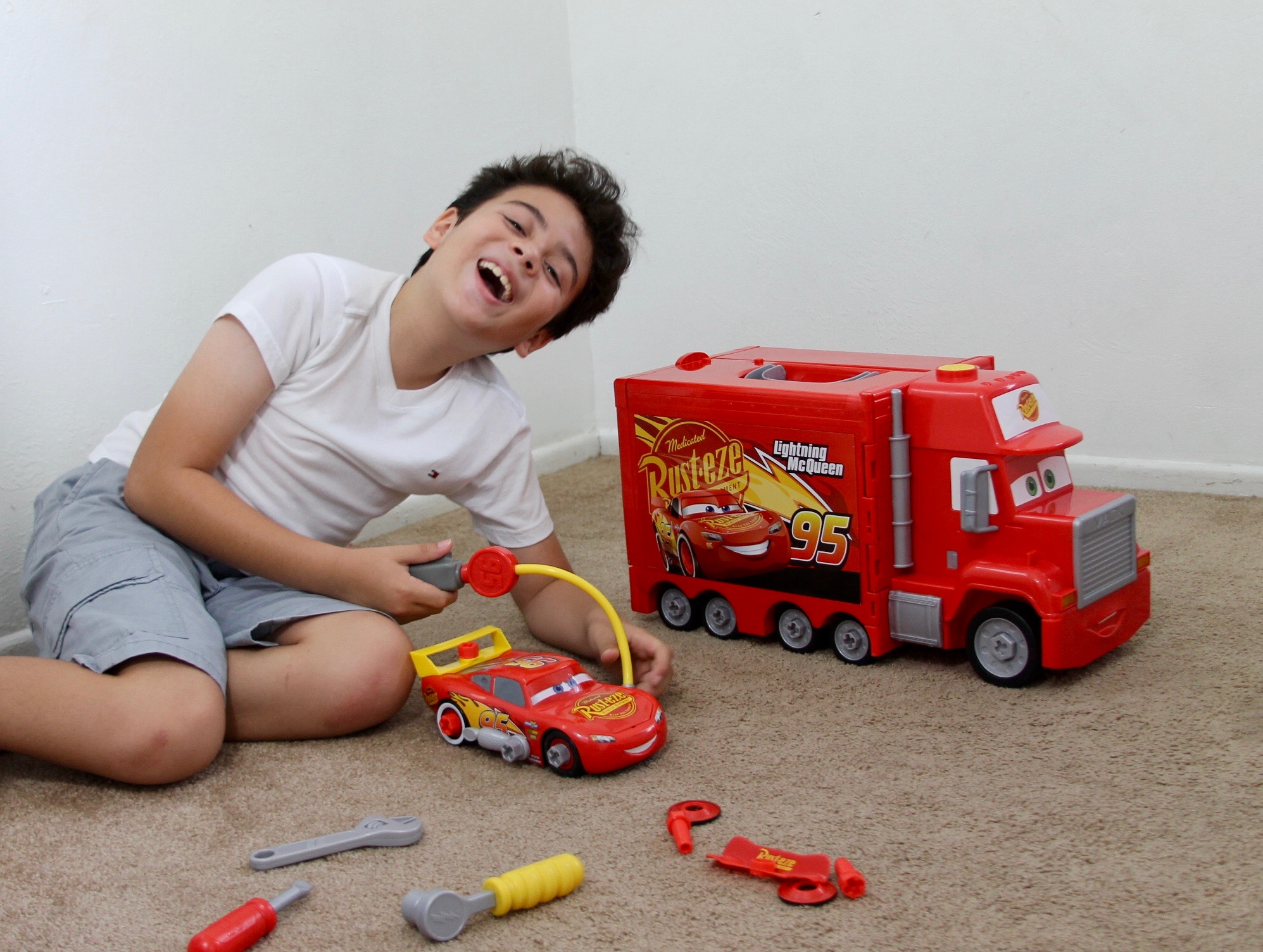 As parents, many of us worry about the dreaded summer slide. Will our child fall behind during summer, will he lose academic skills gained during the school year due to the absence of learning activities during summer vacation? While I don't want my kids to fall behind I also think that summer should be a time for having fun and playing. Playtime is so important and during the school year my kids almost have no time left for play between school, homework and after school activities. However, that does not mean that you can't sneak some learning into playtime. Here are 4 ways in which you can keep kid's minds active, growing and learning while they have fun playing (in this case with the Disney•Pixar Cars 3 toys)!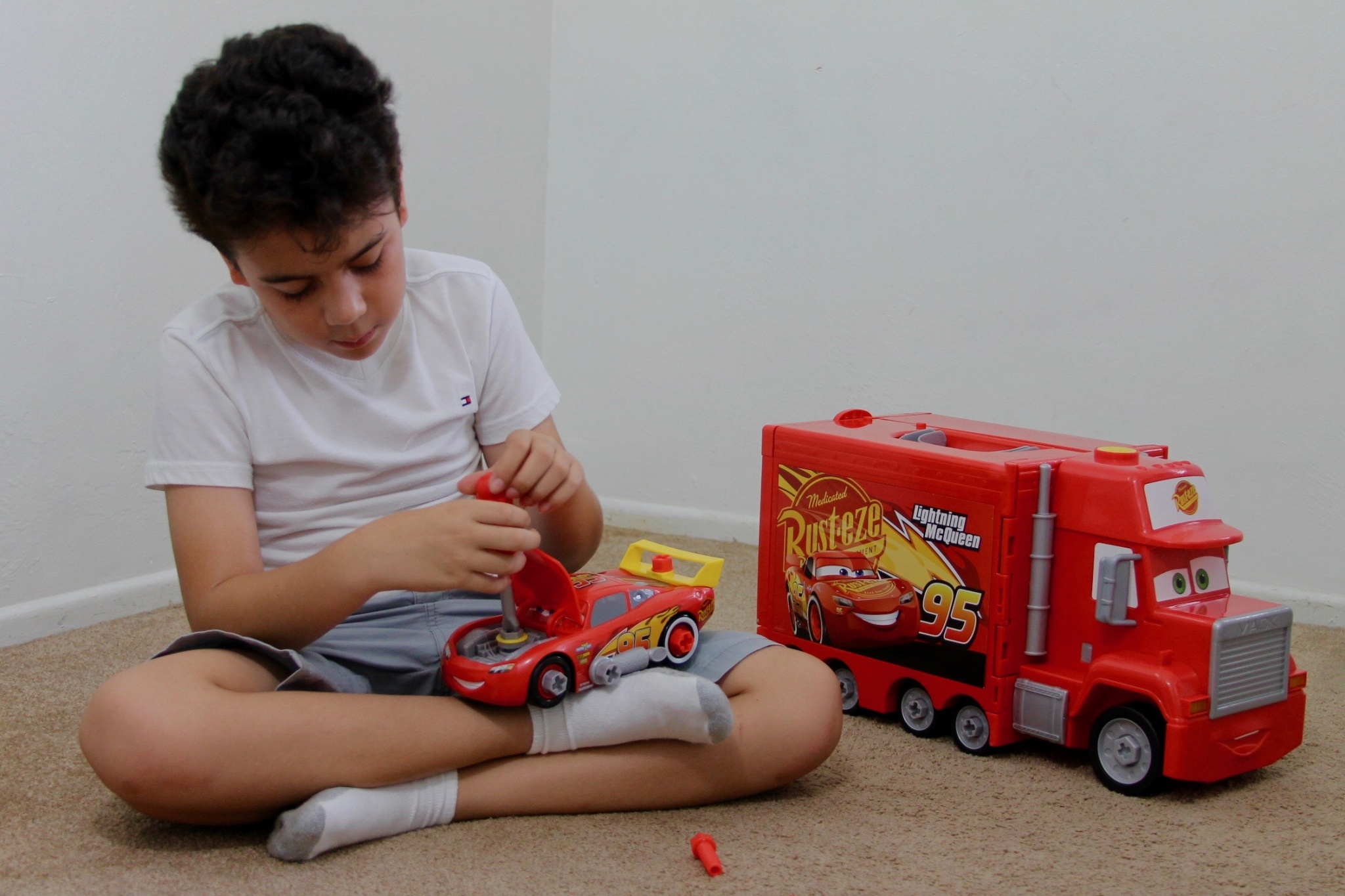 1) Find toys that promote imaginative and creative play
My son did really amazing during the school year so giving him Disney•Pixar's Cars 3 toys was a great way to reward him for the effort he put in all year long. When he saw the Just Play Cars 3 Mack Mobile Tool and the Just Play Cars 3 Transforming McQueen Tool Kit he was thrilled! I love that both of these toys can be used in a variety of ways and foster play, creativity, and imagination. It's important for them to have toys that can be played with in many different ways but also that keep them engaged. With the Just Play Cars 3 Transforming McQueen Tool Kit my son spent the entire afternoon taking McQueen apart and putting him back together, changing the way he looks. Toys like these teach children to be creative thinkers and to be flexible thinkers. I really like that both of these toys are great for improving fine motor skills. The Just Play Cars 3 Mack Mobile Tool features tools like a socket wrench, spare tires, screws and other tools to fix up Lightning McQueen and get him ready for the races while the Just Play Cars 3 Transforming McQueen Tool set is packed with tools and play pieces that allow your child to build, tune, and customize Lightning McQueen by changing his tires and switching out his spoilers for different aerodynamics.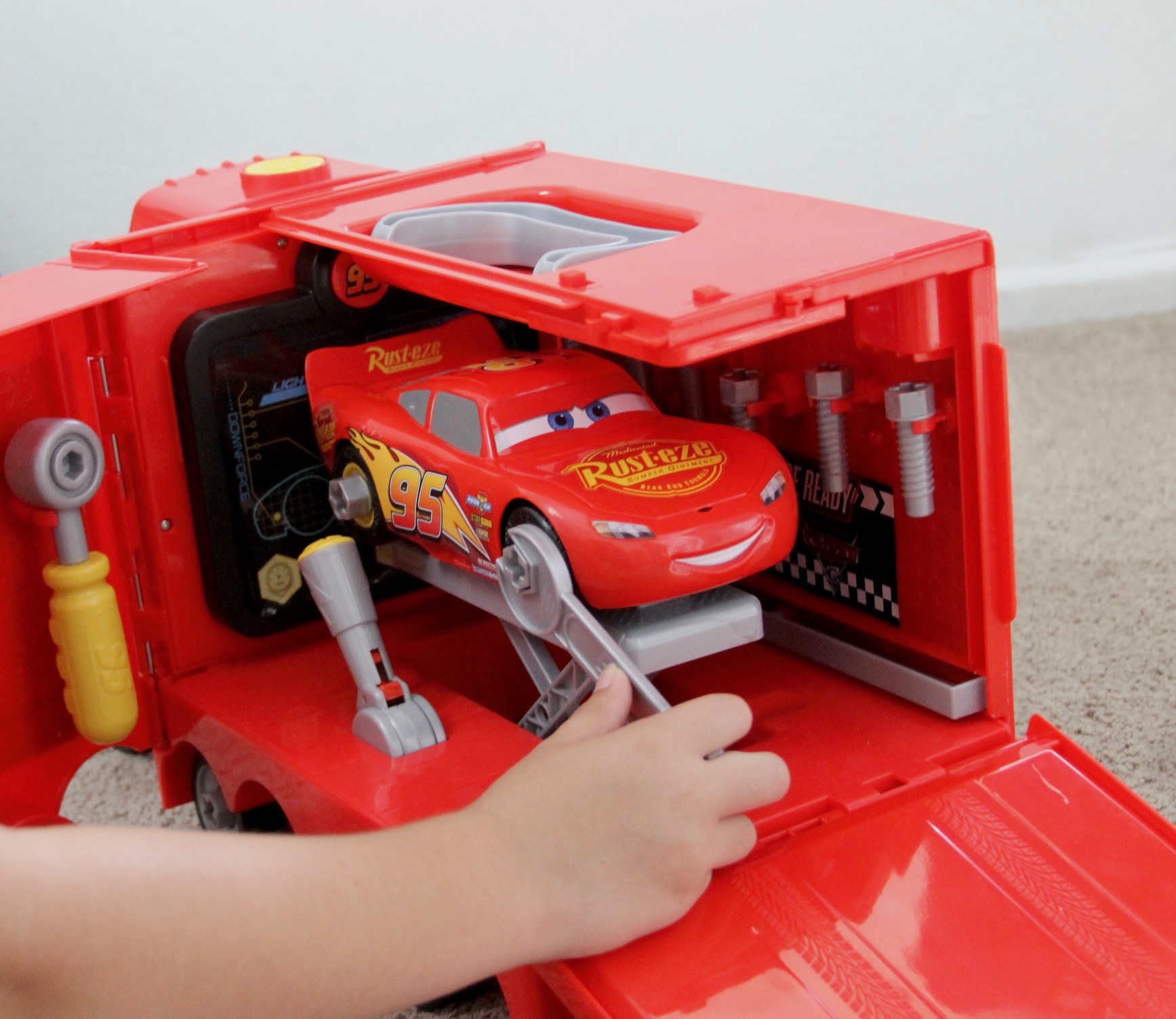 2) Schedule screen-time and make it valuable!
Before summer started we set up a schedule for screen time. Not only did we limit the time they could spend on the computer or watching TV each day to one hour, we also set a plan for them to earn that screen time. Before playing with the tablet or watching TV they have to complete at least one of each of these activities: get dressed and make their bed, do something creative, be active, read for 30 minutes, do their chores, feed their pets and spend quality time with a family member. Then we also have a list of educational apps and online games that they can choose from so that screen time is fun but also educational. As a special treat, we watch a movie each week and this week we were super excited we got to see Disney•Pixar Cars 3 at the movie theater! We try to pick movies that have a great message and that get the kids thinking and spark important conversations. We loved that the Disney•Pixar Cars 3 movie promotes mentorship and shows how helping others makes you feel good. This is something we talk about a lot at home and Sebastian is learning how important it is to support and help out others, especially his sister who often needs his help with simple tasks as she has difficulty with her fine motor skills and sometimes cannot do things on her own. The movie also sparked a lot of pretend play and imaginative play with the new Cars 3 toys!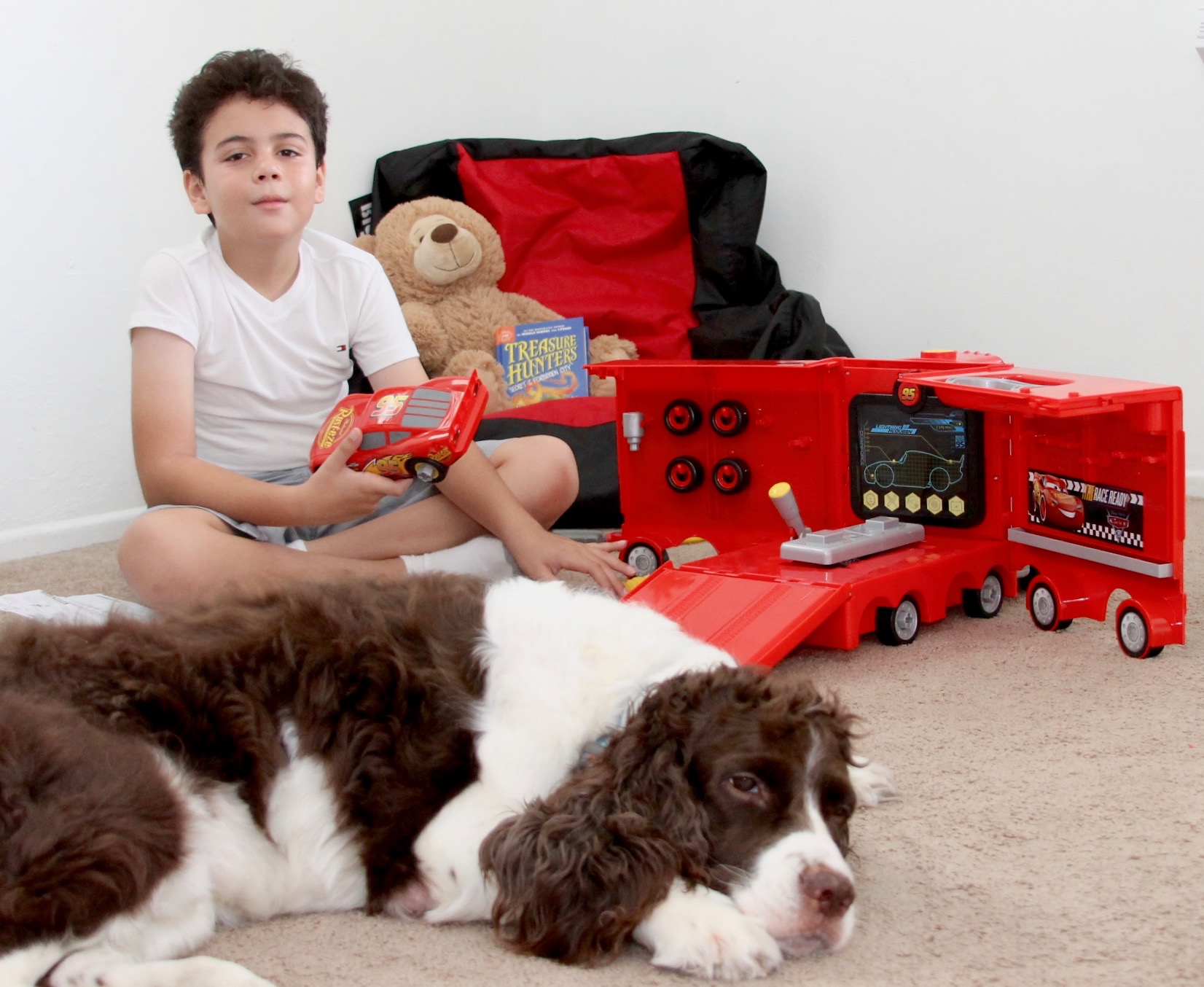 3) Promote social skills
Playtime is a great time to promote social skills and to strengthen family bonds. When we think of learning we often forget that one of the most important things kids learn in school are social skills. You can continue promoting good social skills at home by fostering opportunities for your children to play with siblings or friends. My son and daughter like playing together and I love that summertime provides so many opportunities for them to share and play with each other. My daughter really liked the Just Play Cars 3 Mack Mobile Tool and both of my children play with this toy together. Sebastian often helps Ariane with the tools and tells her how to use them to change McQueen's tires and they like to recreate scenes from the movie and invent their own, Ariane likes to be Mac while Sebastian plays McQueen.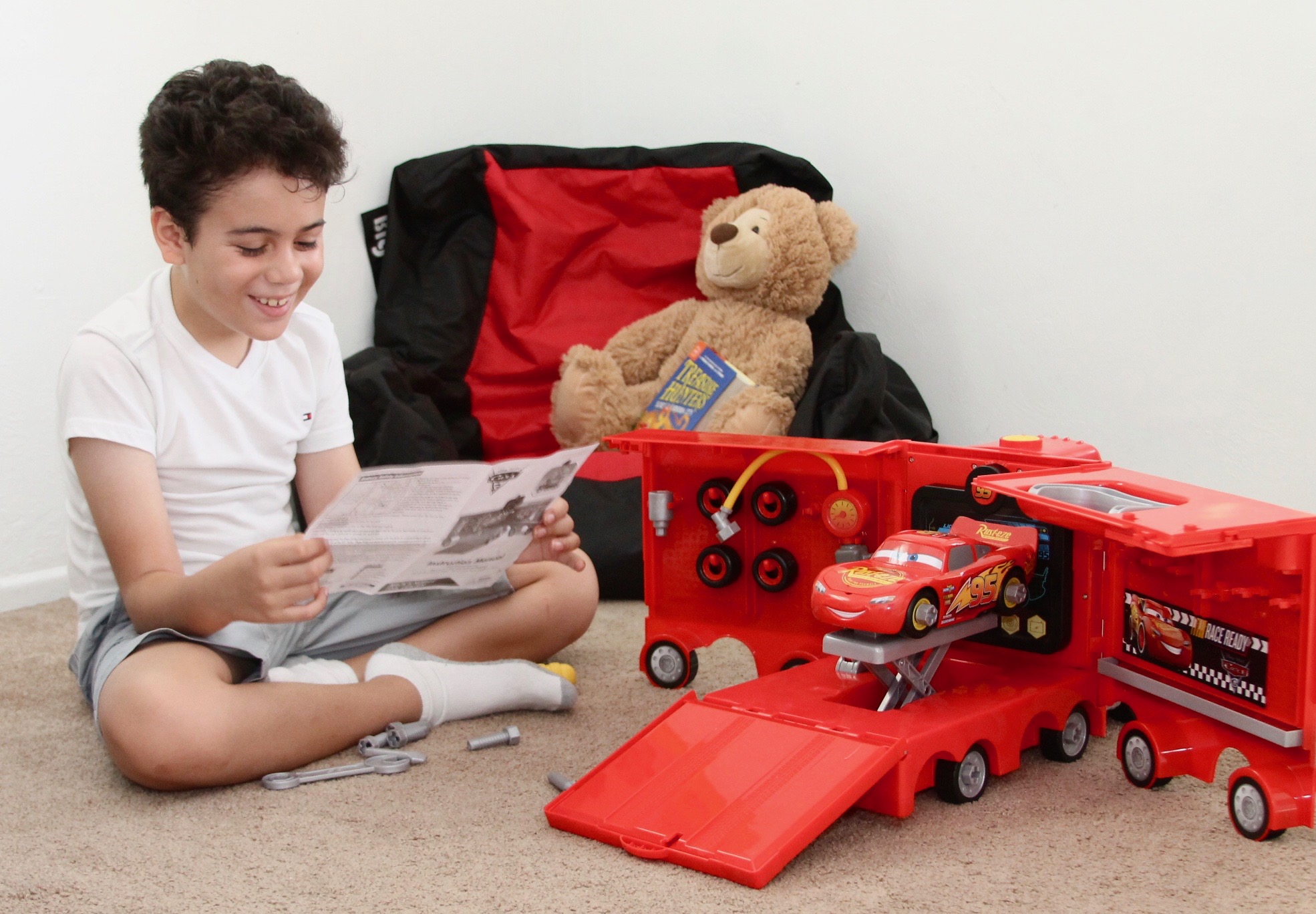 4) Combine playtime with reading
Make reading every day part of your child's summer routine. Find books about subjects they are interested in and mix things up giving them options to read fiction and nonfiction. Take advantage of any opportunity that presents itself to encourage reading. My little guy was so excited with his new Disney•Pixar Cars 3 toys that he happily complied when I encouraged him to read the instructions which not only was great practice but also helped him follow directions and made him feel very independent! So whether it's a book, a comic book, instructions or signs on the road during a road trip, encouraging your kids to read everything they can get their hands on helps them improve their vocabulary and their reading skills.
Amazon is the Ultimate Pit Stop for Disney•Pixar's Cars 3 toys and merchandise so if your kids love Cars and are excited about Disney•Pixar's Cars 3 then check out some of our favorites:
Just Play Cars 3 Mack Mobile Tool

Just Play Cars 3 Transforming McQueen Tool Kit

LEGO Juniors Thunder Hollow Crazy 8 Race Building Kit

Disney•Pixar Cars 3 Crazy 8 Crashers Smash & Crash Derby Playset

Disney•Pixar's Cars 3 Apparel

Disney•Pixar's Cars 3 Bedding
© 2017 Disney/Pixar