I was very excited to learn that The National Center for Learning Disabilities is launching a first of it's kind Spanish online kit.  This is only the first in a series of steps that include an informational campaign that will reach out to education and community leaders and an advertising campaign to reach families through Internet and social media.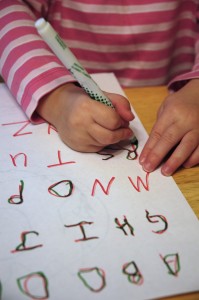 Today one in 5 children in school is Hispanic and it is estimated that Hispanics will account for 95% of the teen population growth in the next decade. There is a lack of information regarding learning disabilities in Spanish and this series of resources will help parents advocate for their children so they can get the services and supports that they need to succeed in school and beyond. "Early detection of barriers to learning can be life-changing for young students, and every Spanish-speaking parent and caregiver should know about these free resources," said James H. Wendorf, executive director of the National Center for Learning Disabilities. "Now Hispanic families can access online tools and information in English and Spanish that will help them to be effective advocates for their children."
The Spanish resources toolkit includes an introduction to Learning Disabilities including dysgraphia, dyscalculia and dyslexia, what services are available in school, IEPs, information about effective instruction for children learning English (ELL) with Learning Disabilities, information about transition, an extensive social/emotional section and how parents can help their children at home. More Spanish resources will be launched in the coming months, so check back often or subscribe to their newsletter.
You can get the complete toolkit HERE.