The smoky heat from the chipotle combined with the tanginess of the citrus gives this marinated olives lots of flavor and depth. This is a simply recipe that can be made in minutes.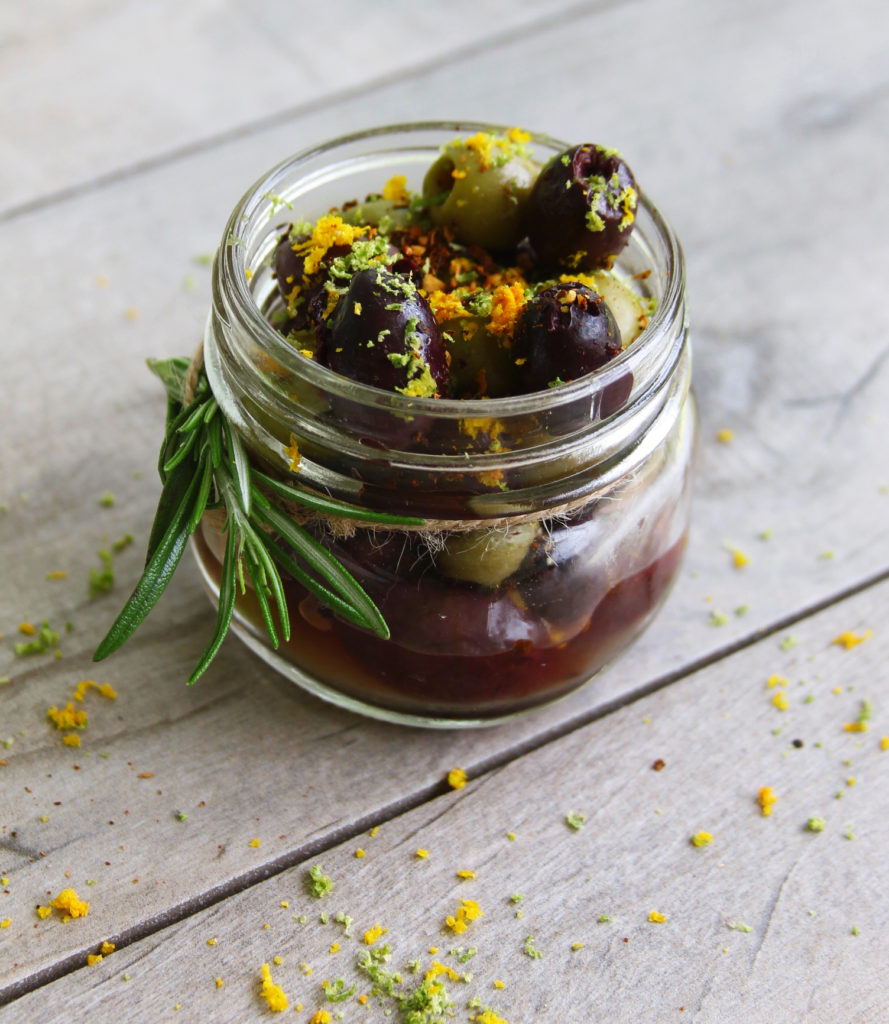 We just returned from a trip to Spain where we olives are a big part of the food culture. Inspired by the marinated olives I had in Spain I decided to add a Latino touch by adding chipotle and I have to admit I was a bit surprised at how well the the flavors came together and the smoky heat of the roasted chipotle pepper was just the right.
For this recipe I combined Spanish green olives and Kalamata olives but you can add more olives varieties to this and to give it even more depth and make it more interesting.  I placed the marinated olives in a mason jar as this not only makes them easy to store in the refrigerator but also makes this recipe ideal picnics or for taking on the road.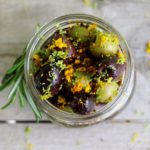 Spicy Chipotle Marinated Olives
Ingredients
1

cups

Kalamata olives

1

cup

Spanish green olives

1

⁄2 teaspoon of orange zest

1

⁄2 teaspoon of lime zest

2

tablespoons

fennel seeds

1

tablespoon

fresh rosemary

2

tablespoons

olive oil

2

tablespoons

fresh lime juice

1

tablespoon

of fresh orange juice

1

⁄2 teaspoon chipotle pepper flakes
Instructions
Drain the olives.

In a bowl combine lime juice, orange juice,olive oil, fennel, rosemary, lime zest, orange zest and chipotle pepper.

Add olives and coat well.

Place marinated olives in a mason jar.

Close the jar and shake vigorously for about 20 seconds.

Let the olives sit for at least 15 minutes before serving.