This post is sponsored by Nestle®, however, all opinions are my own. 2020 Nestlé.


Spending a fun day outdoors doesn't mean you have to leave the house. You can have a family picnic right in your backyard. Today I'm sharing some easy back yard picnic ideas and activities to enjoy with your entire family!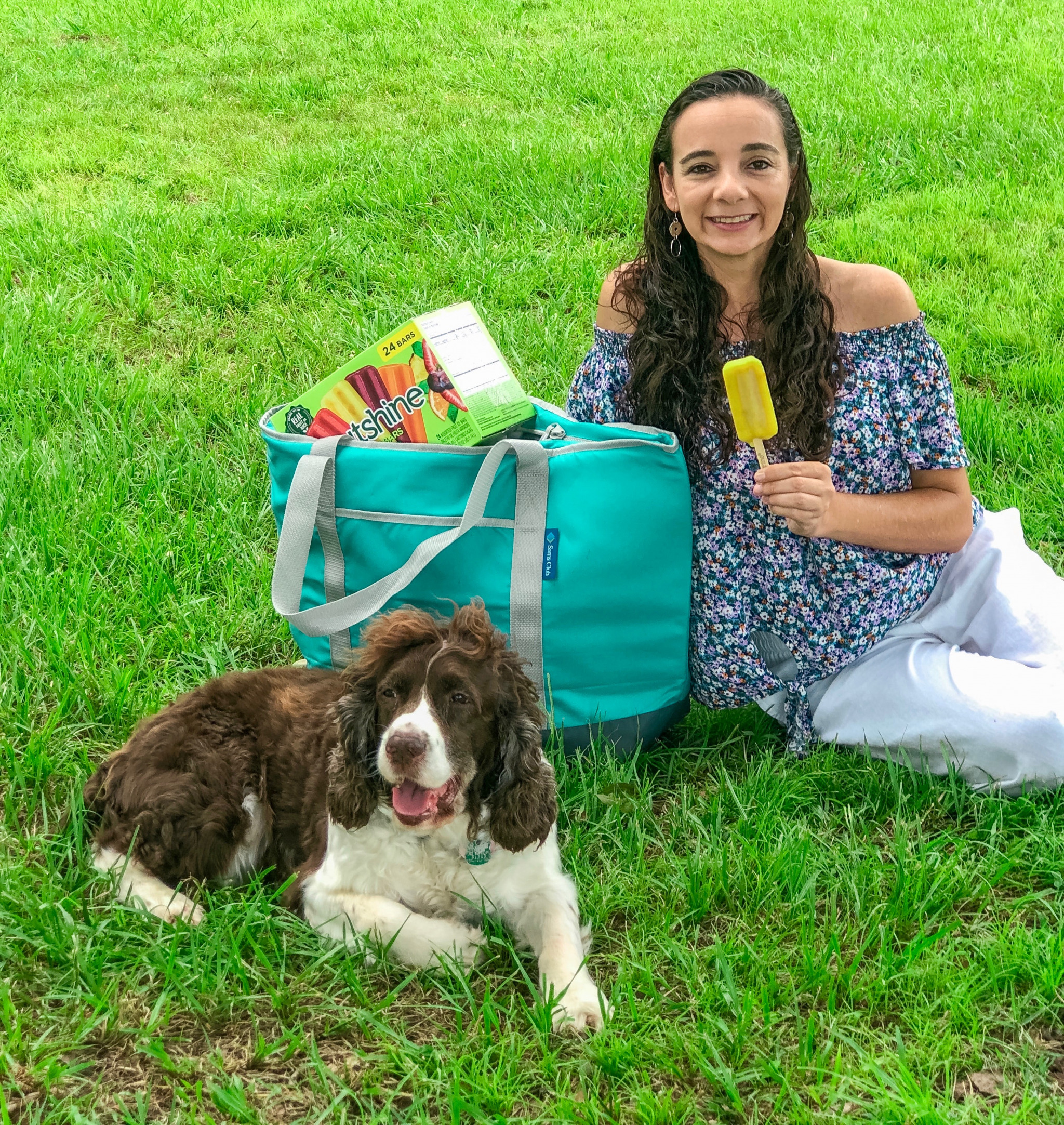 During the last few months, we have really come to appreciate how lucky we are to have a backyard. We have been staying home a lot and being able to be outside without leaving home has been life-changing. For the first time in years, we're really taking advantage of our back yard and we're loving it!
Stress-Free Backyard Picnic Ideas and Activities
When it comes to enjoying a back yard picnic to the fullest I like keeping it as simple as possible and focus on going back to the basics. Here are some ideas and tips for a relaxing backyard picnic focused on family.
Hosting a stress-free backyard picnic can be made even better with a built-in grill for all your cooking needs. Check out these amazing built-in grill designs from RTA Outdoor Living.

Keep it simple.
Since we moved a couple of months ago, I have been stressing about getting patio furniture. That is until I realized that I don't need to spend any money to enjoy my back yard. We love dining al fresco but that doesn't mean I have to spend money on patio furniture. All I need to eat outdoors is a picnic blanket. Actually any blanket or beach towel will do.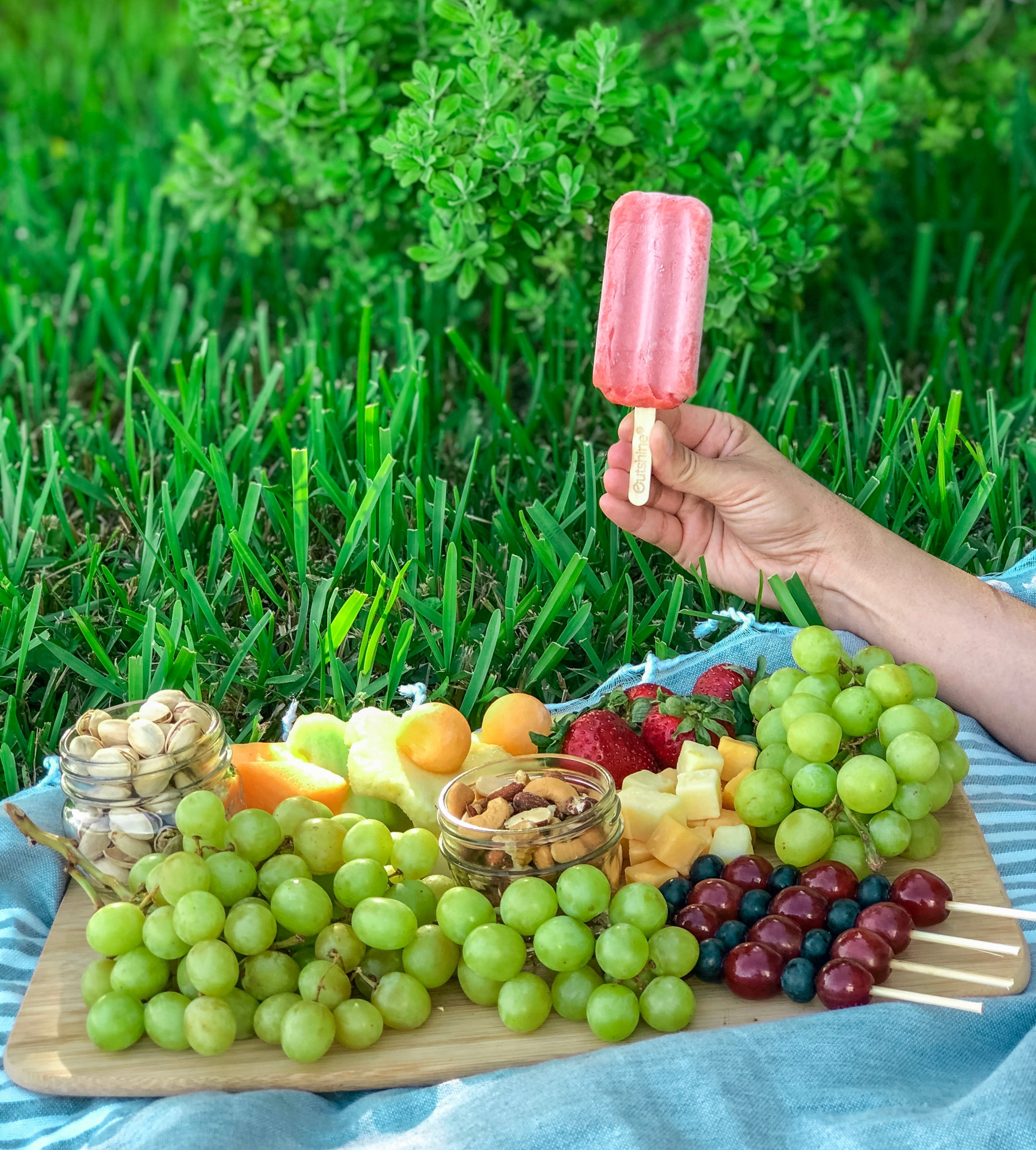 Easy foods make great picnic foods.
One of the things I love about a picnic is that food doesn't have to be complicated. No-cook finger foods or foods in a jar are my favorite options.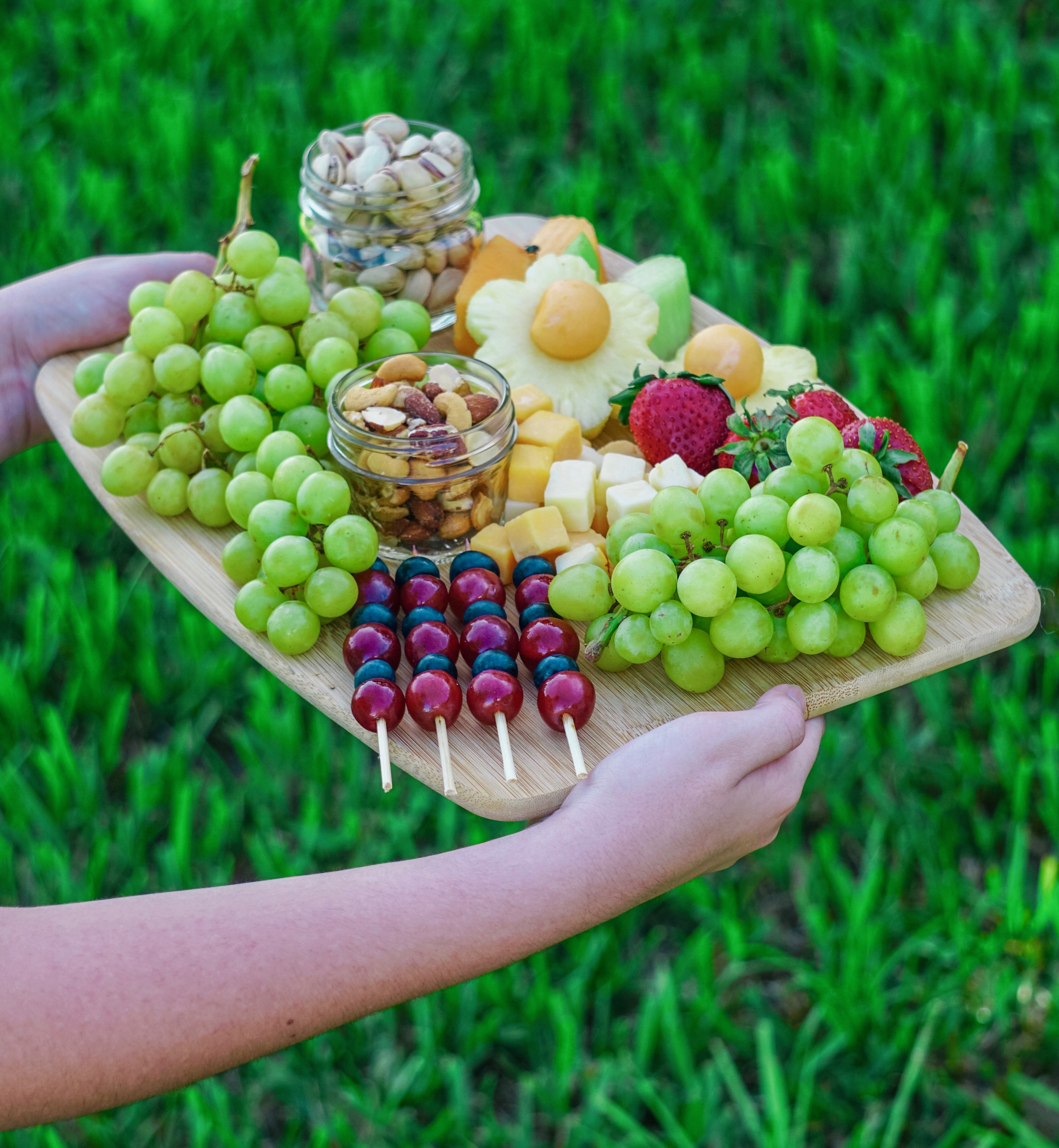 Having a backyard picnic is also a great excuse to keep things simple in the kitchen and prepare a meal that is quick and easy. When it comes to eating outdoors- easy salads, sandwiches or a cheese board with fruits and nuts are all of a sudden extra special.
Don't forget the frozen treats.
Having our favorite frozen treats in our freezer makes it possible to turn any day into a fun outdoor celebration and makes everyone happy. There's nothing like the simple pleasure of eating our favorite frozen treats while sitting on the grass and spending quality time with the people you love.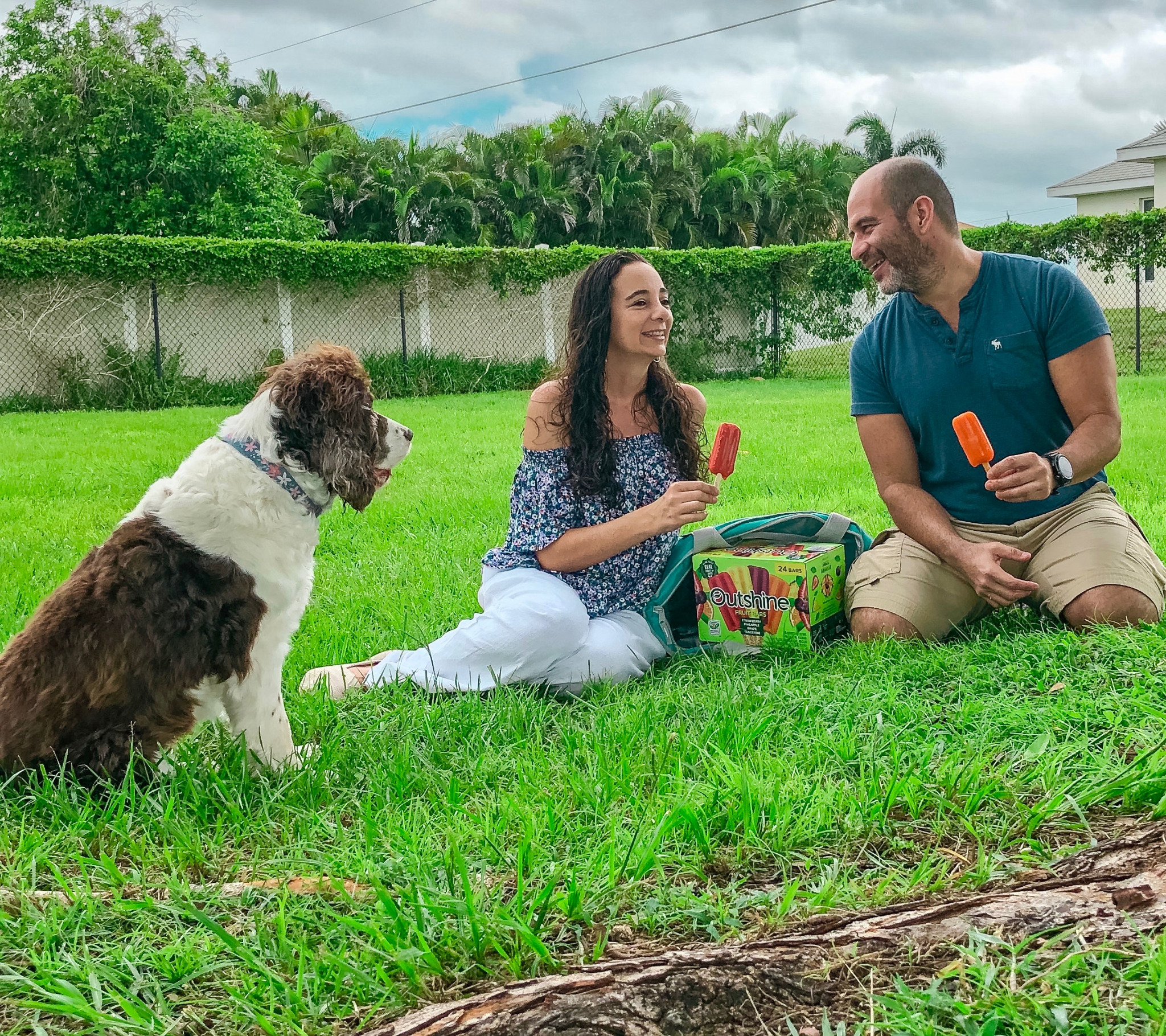 My favorite snack to enjoy outdoors is a refreshing and delicious Outshine Fruit Bar. Outshine Fruit Bars are made with real fruit and real fruit juice and contain no GMO ingredients, no high fructose corn syrup, and no artificial colors or flavors. They not only taste great but they also remind me of summers when I was a kid, spending time with my cousins and going to the corner store to get a frozen treat to cool off.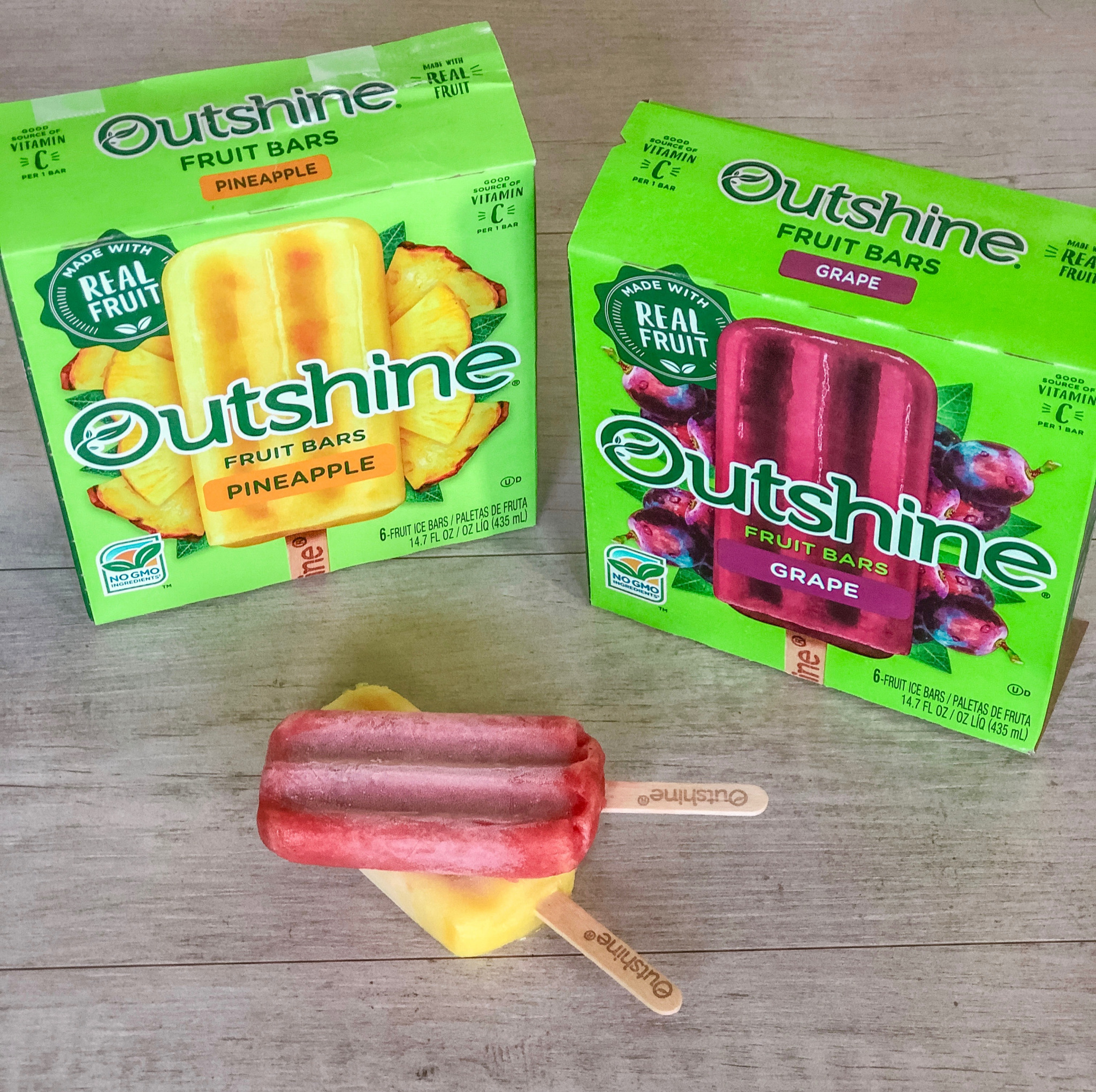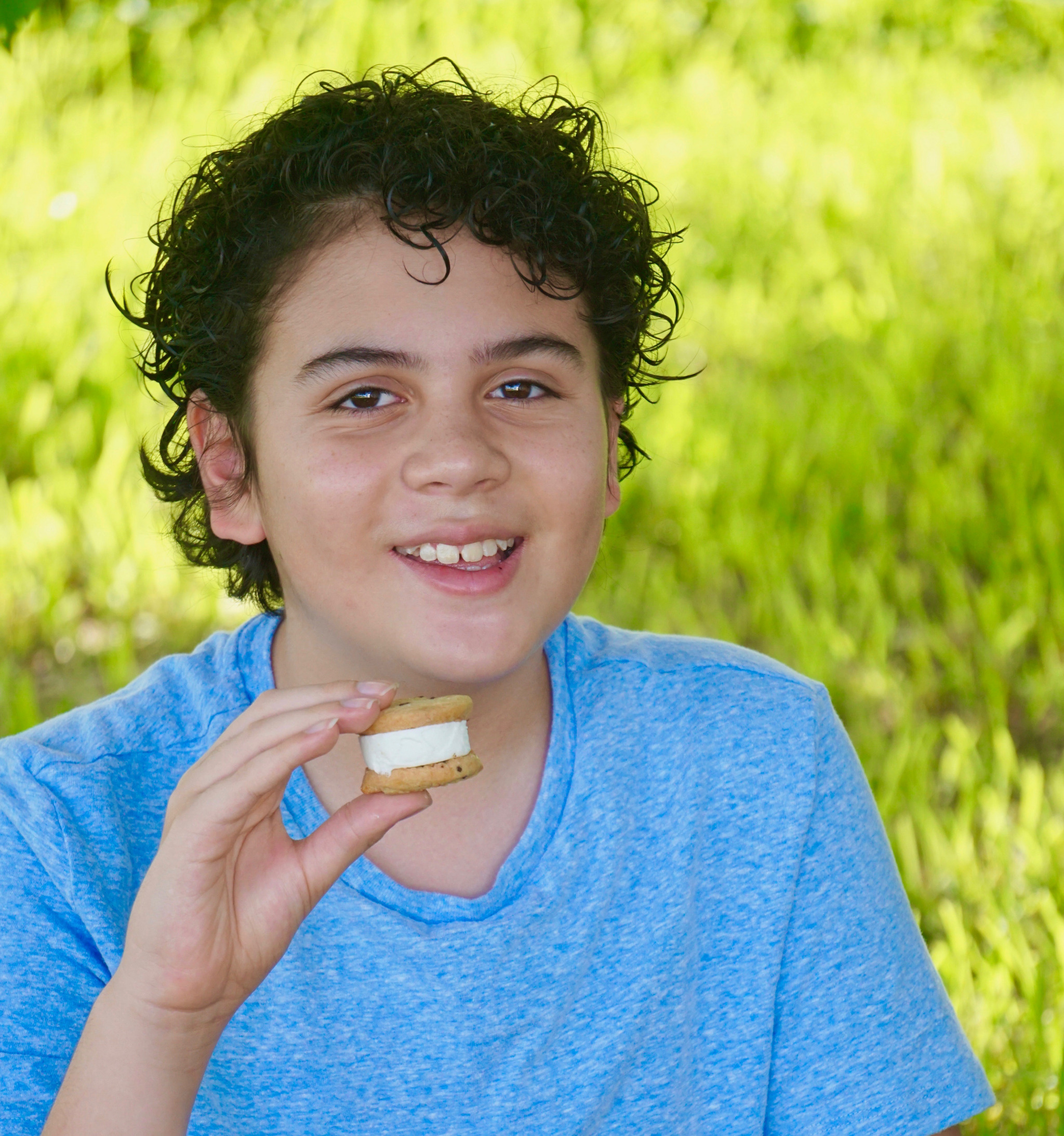 We always stock up on Outshine Fruit Bars and Nestle Tollhouse Mini Vanilla Chocolate Chip Ice Cream Sandwiches from Sam's Club. I'll even share my trick- I pack my Sam's Club Freezer bag when I know I'll be making an ice cream or frozen food run at Sam's Club to make sure that our frozen goodies arrive home in optimum condition.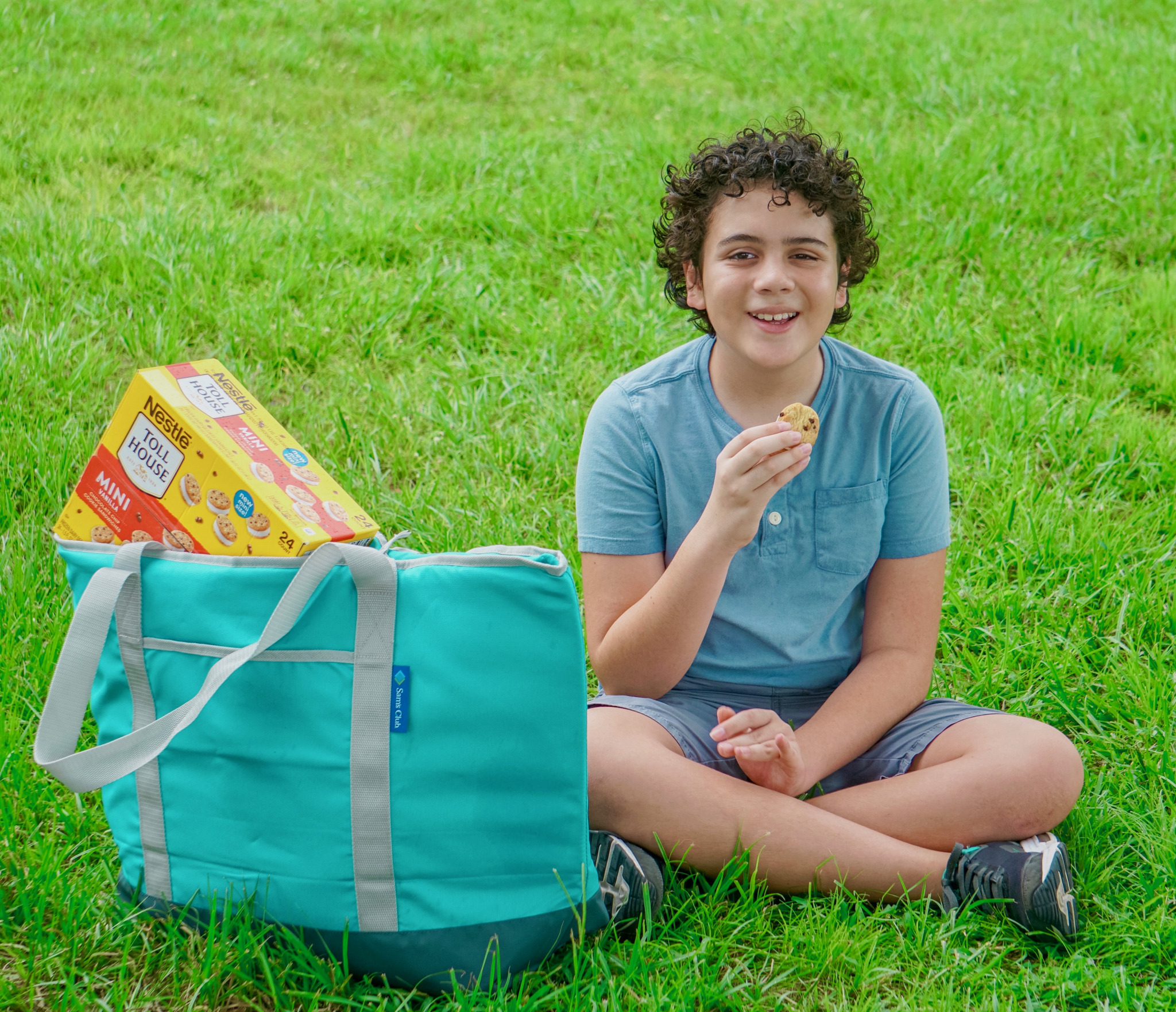 You can pick up a Sam's Freezer bag in the club to transport the ice cream home from the club to gatherings. I usually keep the freezer bag in my car. It's easy to just order off Sam's Club.com and pick up my groceries at the club. Then my ice cream goes straight from the freezer into the freezer bag and then straight home into your freezer!
The Sam's Club insulated shopper also makes it easy to take our favorite frozen treat anywhere we go so we can enjoy them in the park or at the beach.
Play some games.
You can turn your backyard picnic into a fun family game night or even a date night with your husband. We love to play classic backyard games like cornhole and ladder toss but you can also bring out your favorite board games and play outside. You could even get giant outdoor versions of favorite games like dominoes, Jenga or chess.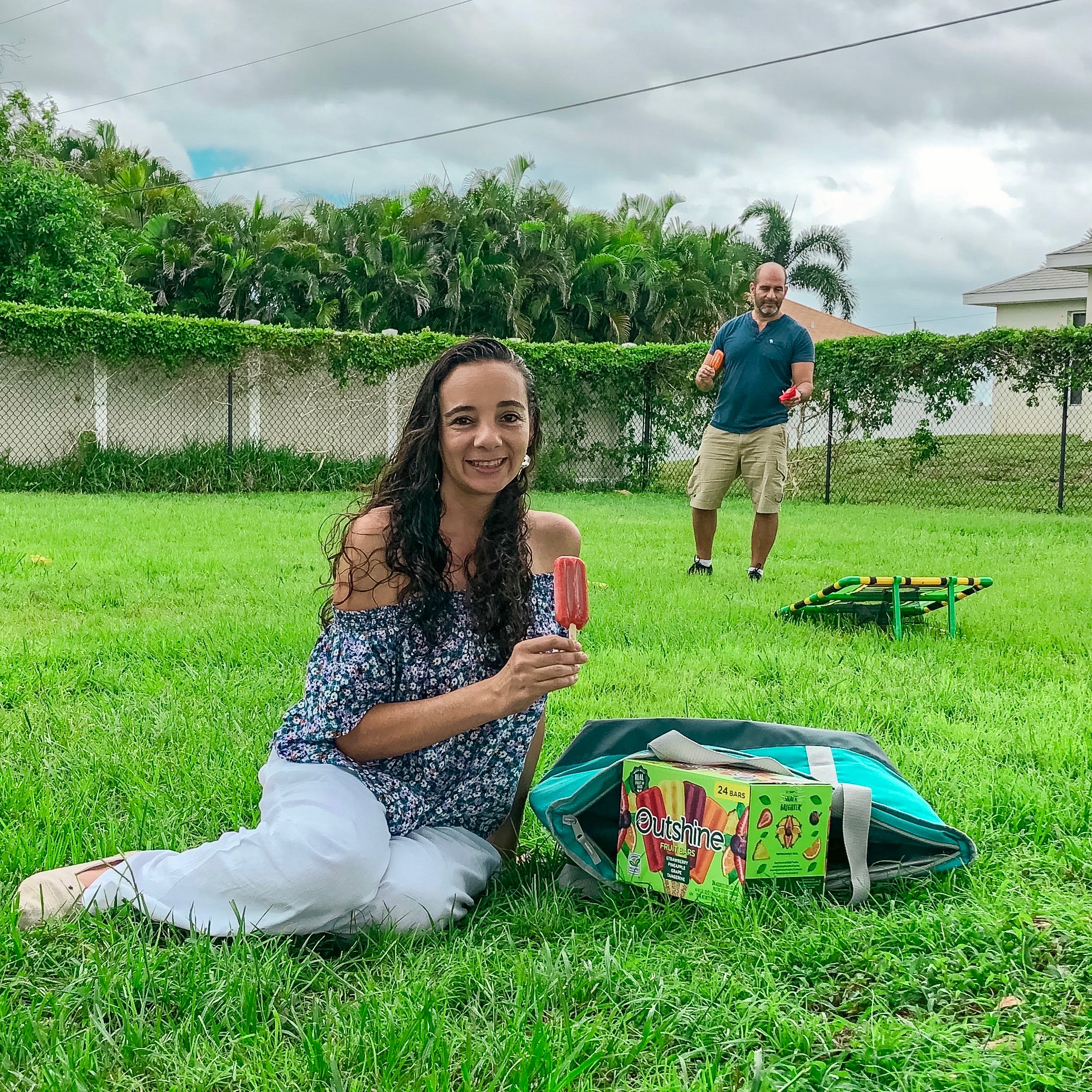 If you don't have those- don't forget about some of the best classic outdoor games like tag, green light, red light or simply tossing a football or playing a family game of soccer. We also love playing with our dog Sally and she loves it when we're hanging out in the back yard with her.
Connect with nature.
Part of what I'm loving about our backyard picnics is that I have felt like I have really reconnected not only with my family but also with nature. And to my surprise reconnecting with nature didn't involve an elaborate camping trip or a long hike at a National Park. It's something I was able to do right at home just by spending more time outdoors. Simply sitting under the shade of a tree, walking barefoot on the grass, and listening to the birds.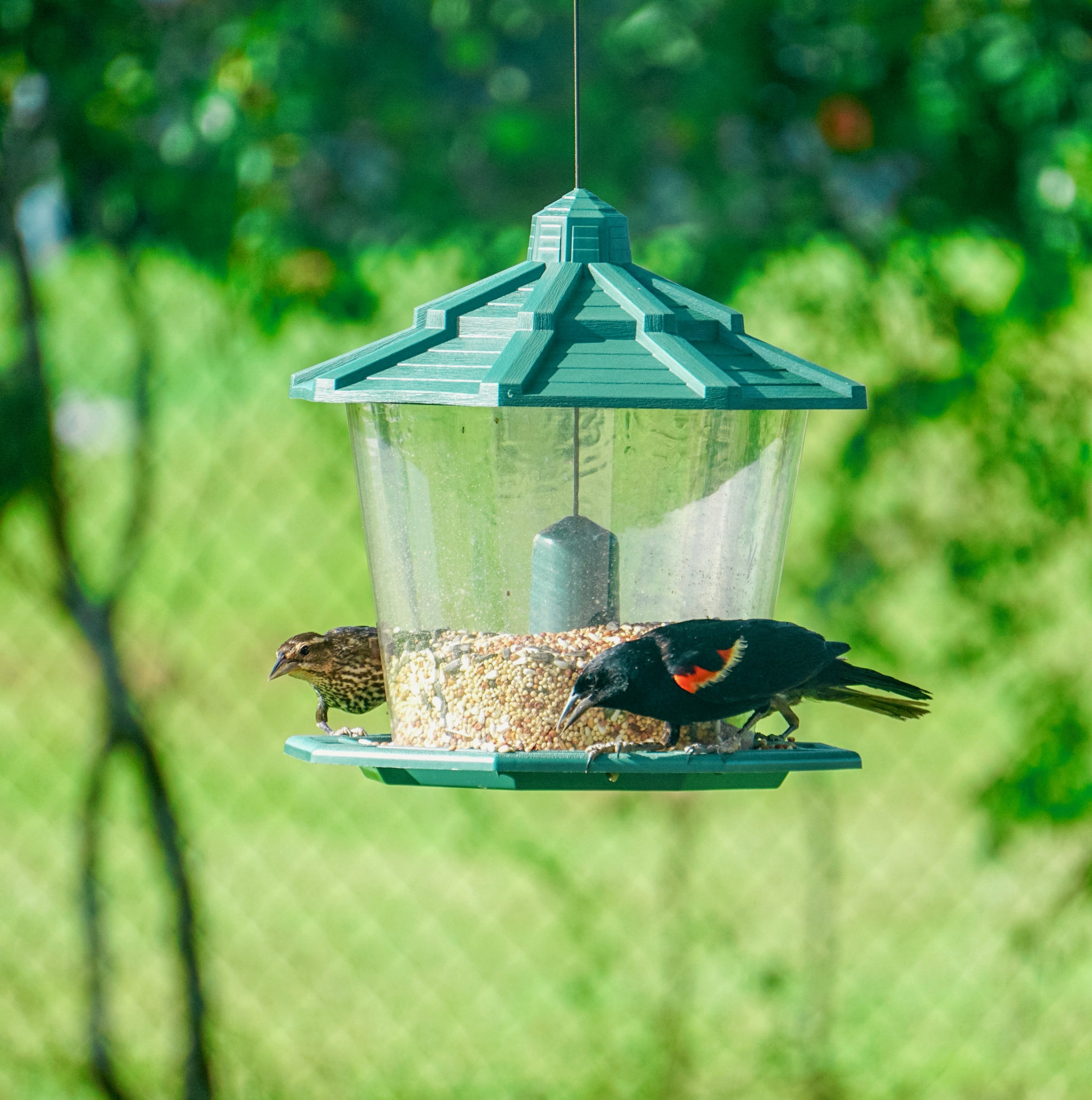 There are also many things you can do to get the most out of your backyard and bring nature closer to you like planting a herb or veggie garden, planting flowers that attract butterflies or bees or adding a bird feeder or two to your backyard.
We hung a couple of bird feeders on our tree as well as a squirrel feeder. The birds drop seeds on the grass which has also attracted some wild bunnies. We spend hours watching all of our backyard critters and my kids have even named them and can recognize the different birds that come every day.
Relax and enjoy the outdoors.
Picnics can also be a great opportunity to take some time to relax. After your picnic, take a moment to absorb the beauty of everything around you. Tune into your senses, smell the grass, feel the soft caress of the wind on your face and the sun warming up your skin. Take it all in and let nature fill you with joy.
This summer we have rediscovered simple pleasures like lying on the grass and looking for different shapes in the clouds or simply reading our favorite book outside while we enjoy our delicious frozen treats.
Let me know in the comments how you've been enjoying your summer. Buy Outshine Fruit Bars
here
& Tollhouse Minis
here
. Save extra with Ibotta
here
.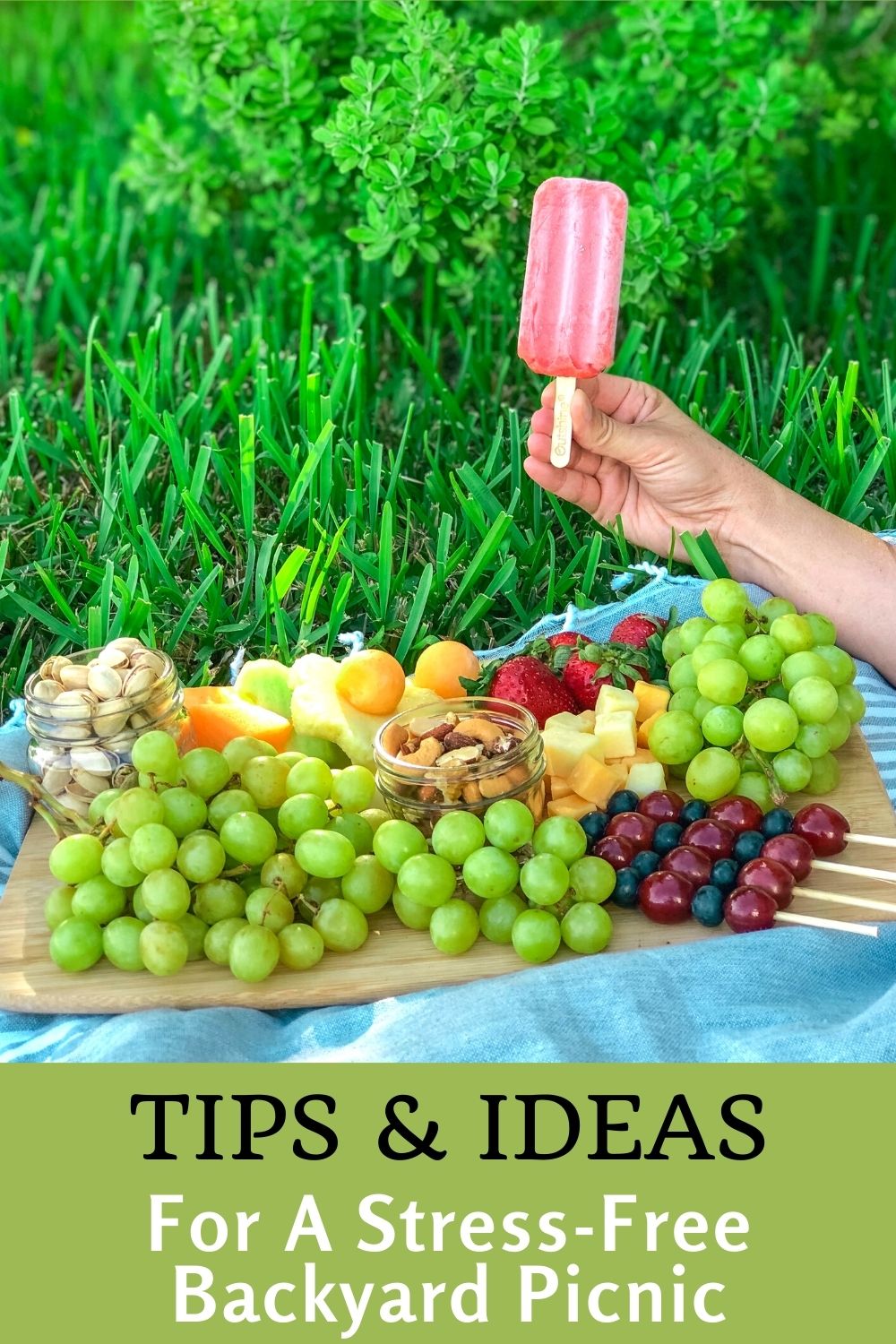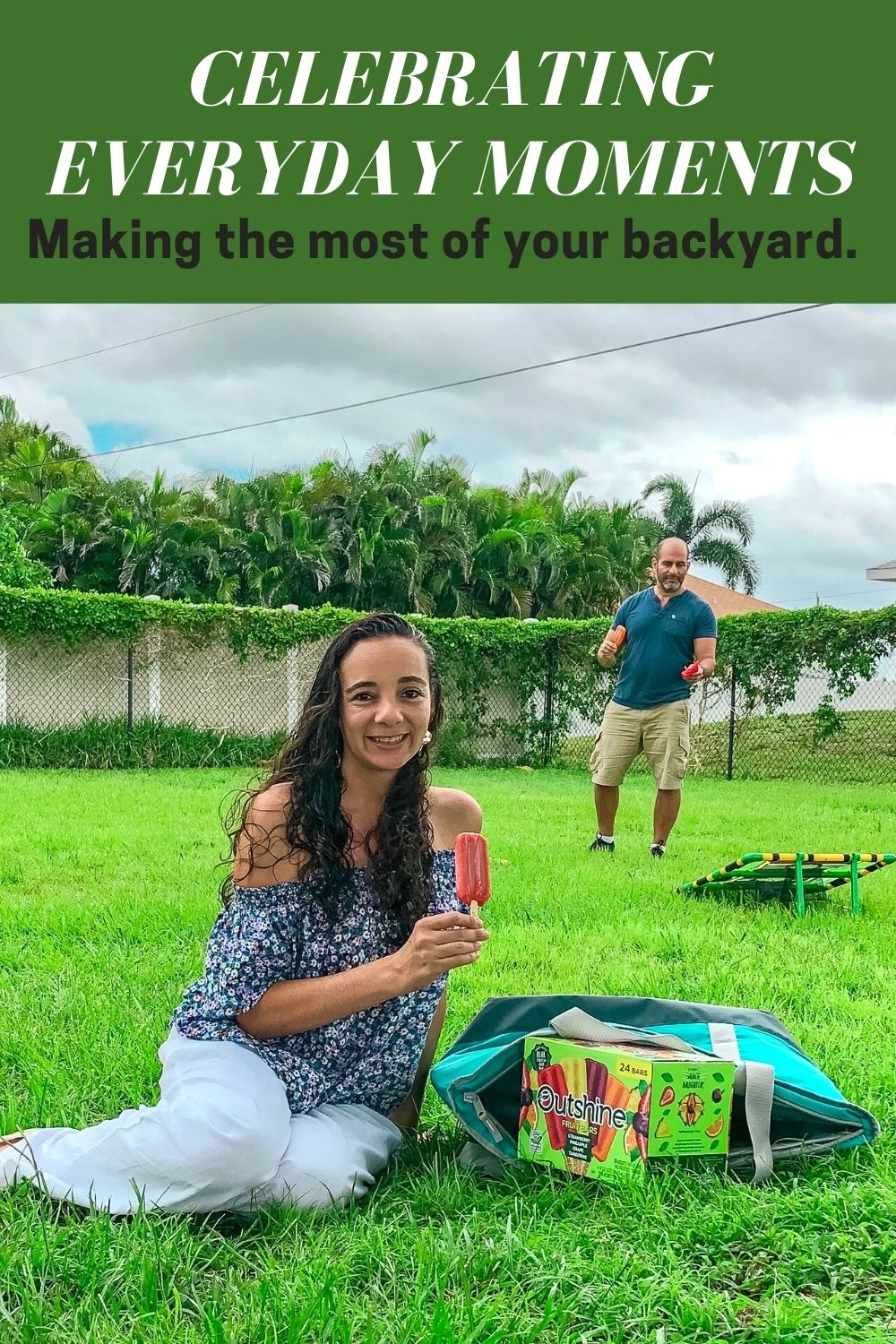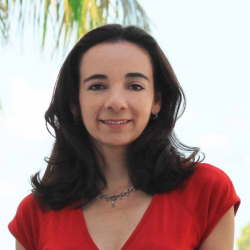 Latest posts by Paula Bendfeldt-Diaz
(see all)