El Dia de Reyes or Three Kings Day traditions are an important part of our holiday celebrations.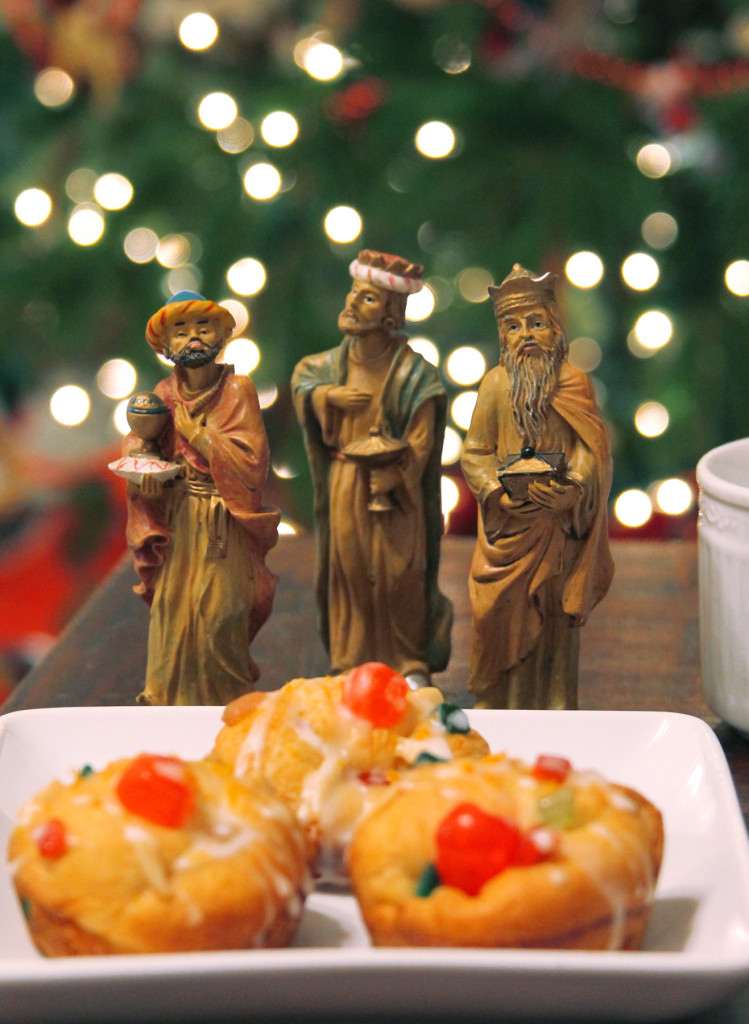 For a lot of people the Christmas season is over. Many families are taking the tree down to be turned into mulch (or simply puting it back in the box) and scaling their roofs to (carefully) remove all those twinkling lights. But at home we are still looking forward to one of our favorite holidays: celebrating the Dia de los Reyes or Epiphany on January 6th.

What is Dia de los Reyes?
Dia de los Reyes is the celebration of the 3 Wise Men ( a.k.a. los Tres Reyes Magos in Spanish) finding the infant Jesus and bestowing their gifts of Gold, Frankincense and Myrrh. We usually celebrate El Dia de Los Reyes with parades, family parties and enjoying a delicious Rosca de Reyes con toda la familia. While we love looking for the baby Jesus in the traditional Rosca de Reyes once everyone in the family has had a piece there is nothing left.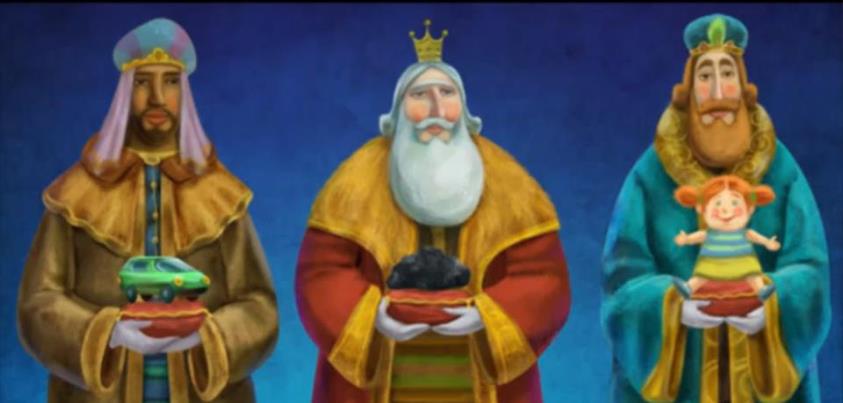 This year I decided to make some Rosca de Reyes buns. These Rosca de Reyes buns are easy to make and perfect for sharing with family and you can find the recipe HERE. We are even planning on leaving some for Los Tres Reyes along with the shoes for them to put the presents in and the grass and water for the camels. I know the kids will have so much fun waking up to find the the presents and the treats all gone!

For us it's very important to keep this tradition alive at home. We usually read books about los Reyes Magos and do other activities that help us explain who they were and why they were important. You can check out some of out favorite Dia de Reyes crafts, activities and books HERE.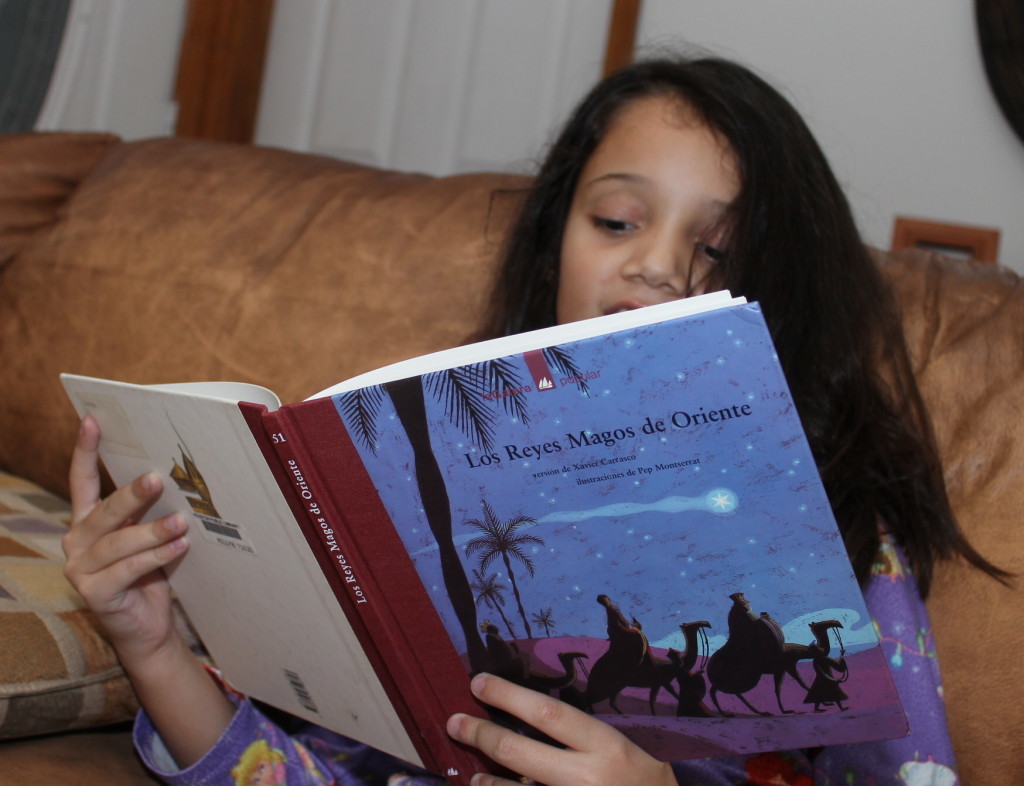 My children also look forward to even MORE gifts on Dia de Los Reyes and leave their shoes by the door in anticipation of Melchor, Gaspar and Baltazar stopping by with a few gifts. We usually snag some great after Christmas sale items that are perfect for the Three Kings Day celebration.
My kids usually get one book in Spanish, one book in English and one clothing item as gifts from the Reyes Magos. Santa usually brings most of the toys on Christmas Eve.
Do you celebrate el Dia de Reyes?
Latest posts by Cesar Diaz
(see all)