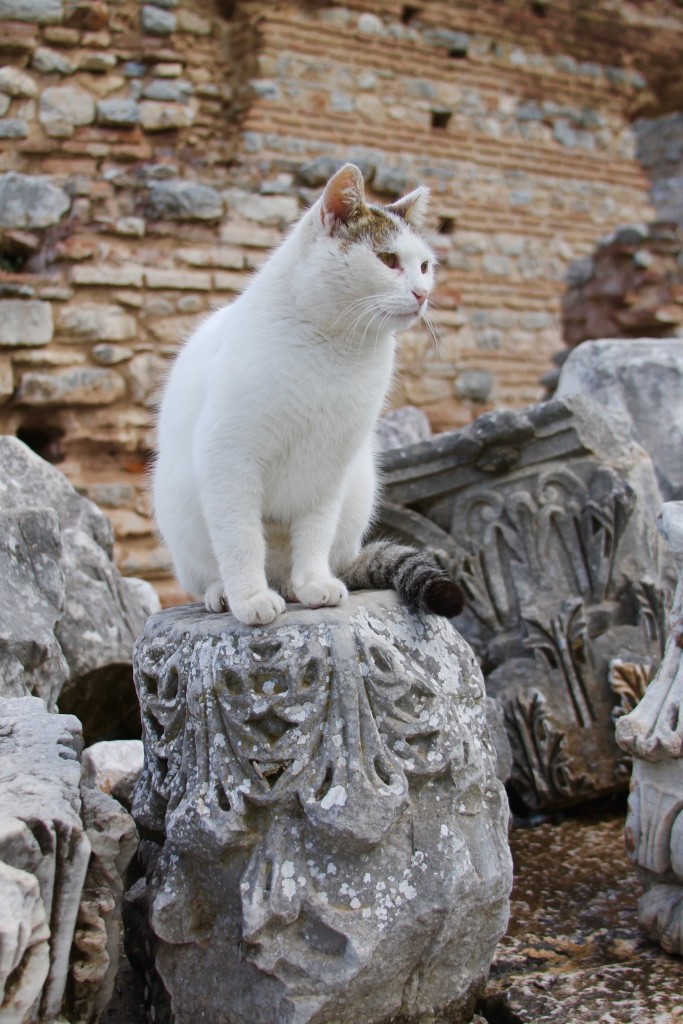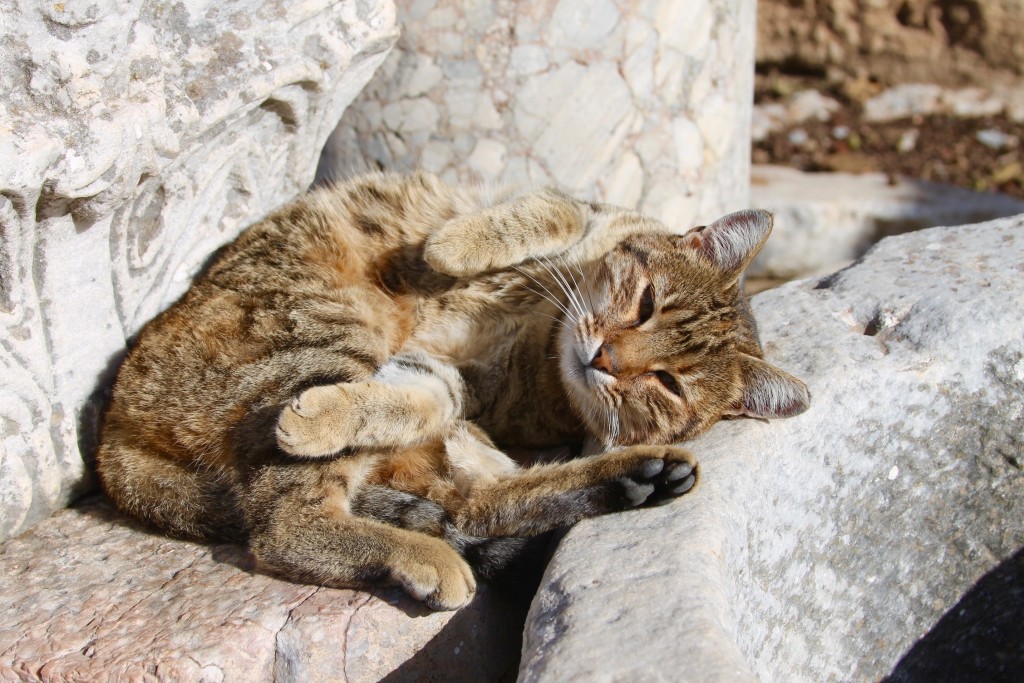 If you have been to Istanbul you must have seen them: they sit on rugs at the Grand Bazar, they walk on the sidewalks of Sultanahmet and doze off on the steps of mosques. They might even startle you by sneaking into your hotel room and they keep you company while they wait patiently at your feet for scraps at restaurants.
Turkish cats are different from any stray cat I've ever seen before; they are well fed and friendly but independent. They belong to everyone and yet to no one; people leave food and water for them outside shops and restaurants but they don't adopt them or take them in. The Turkish government neuters them and if they can not find homes for them put them back on the streets so in Istanbul thousands of cats roam freely and have made the city their own.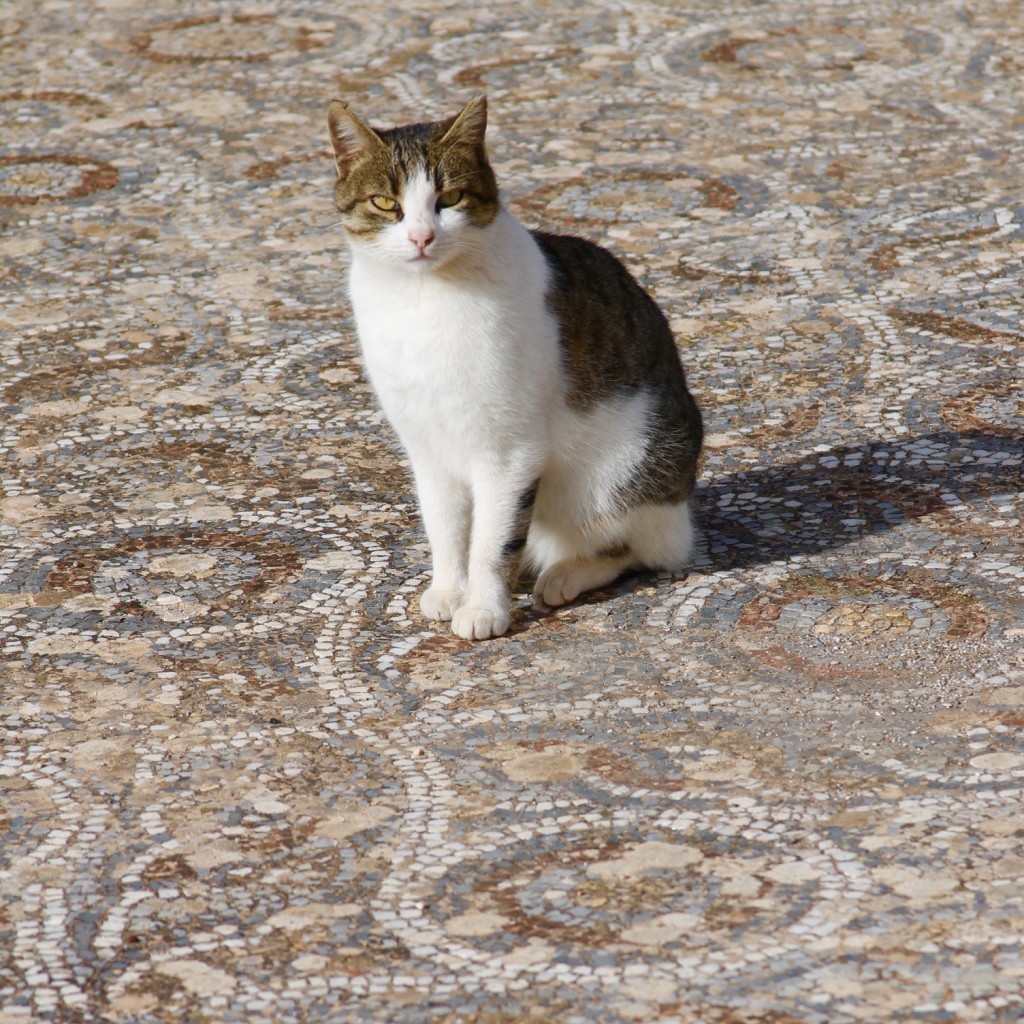 Although the cats in Istanbul are talked about and photographed often there are cats in other parts of Turkey as we discovered on our trip to the ancient ruins of Ephesus. It was a gray and rainy November day and as we walked along weathered marble columns we encountered them around every corner taking a nap on Corinthian capitals, licking their paws while sitting on mosaics thousands of years old or curled up on the public toilets of this Greco-Roman city.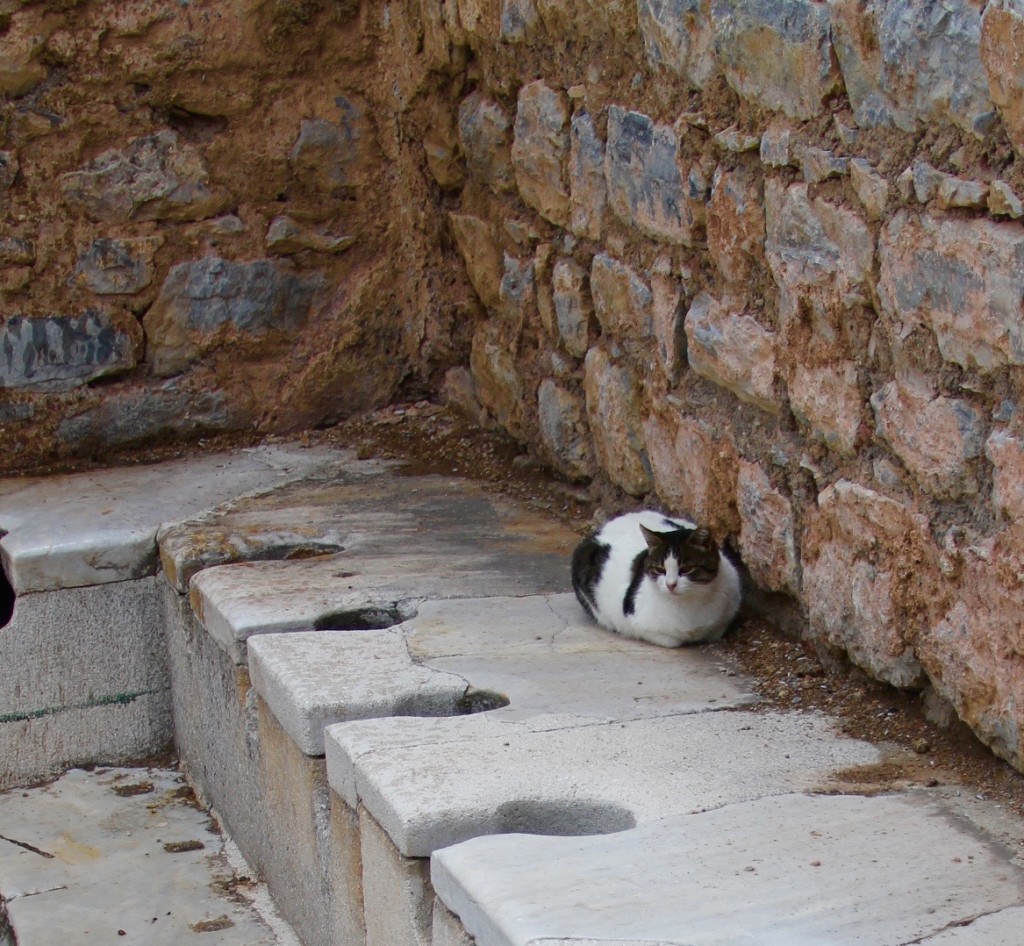 Ephesus, one of the four largest Roman cities in its time and one of the best preserved is like no other place I've ever been to. As we walked among the temples and columns I felt transported back thousands of years. We were lucky to be there in low season and on a day that threatened with rain so there were few other tourists; for the most part it was just us and the cats which made me feel like they were sharing something special and secret with us.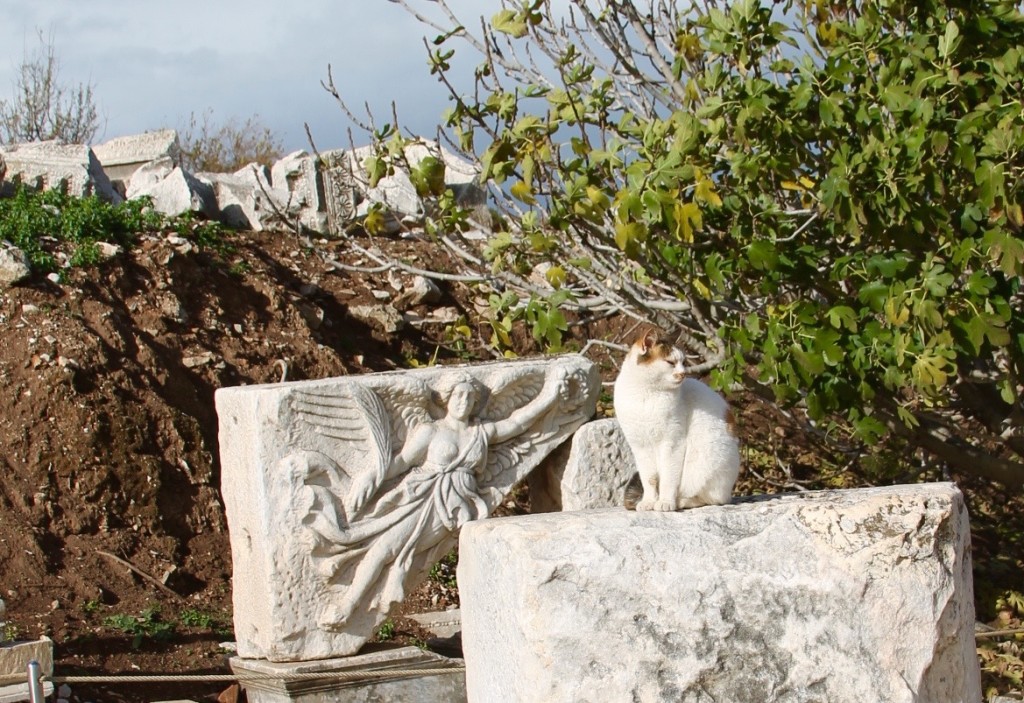 Our private guide, who we booked with Walks In Istanbul was amazing! Not only did he have an impressive wealth of knowledge about the history of Ephesus and Turkey in general but also provided insight into Turkish modern culture. But what I loved about him the most was his wonderful personality and his passion for Turkey's rich history, which was contagious. He shared with us interesting and fun anecdotes about Ephesus, showed us the best places to take pictures and even doubled as a cat wrangler helping me get the cats attention so I could take better photos of them.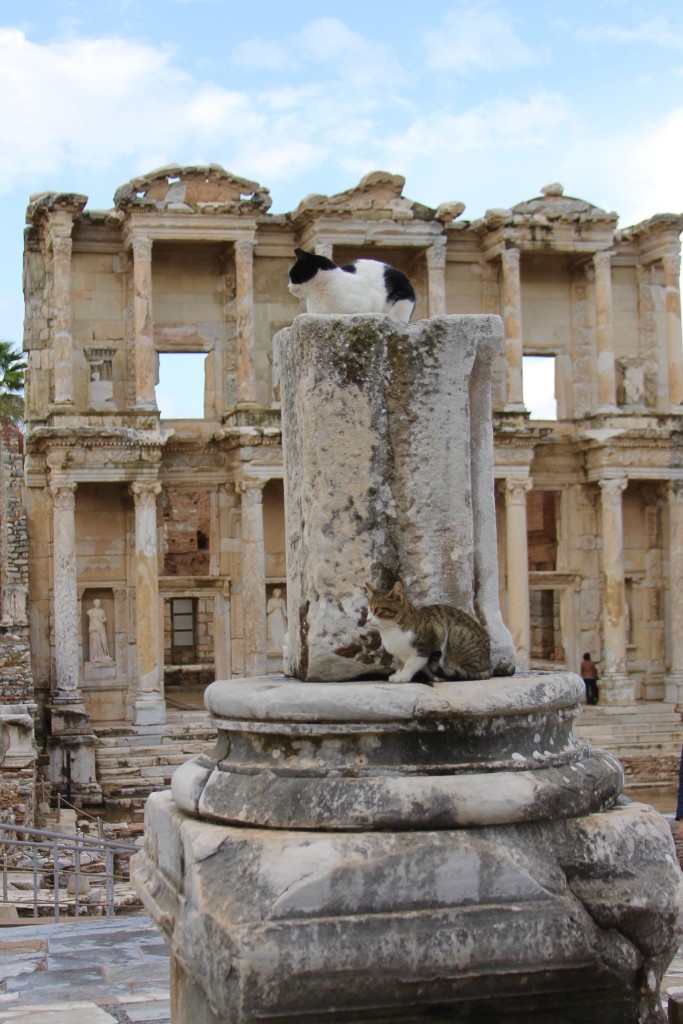 I did some research trying to find out the reason for there being so many cats in Turkish cities and towns and found a couple of explanations. Some people say that cats where necessary to rid city dwellers of rat plagues and others attribute the cat population to Muslim beliefs in the importance of tolerance of all creatures and to Islamic tales that tell of Prophet Muhammad's love of cats. There is even a popular saying in Turkey: "If you've killed a cat, you need to build a mosque to be forgiven by God."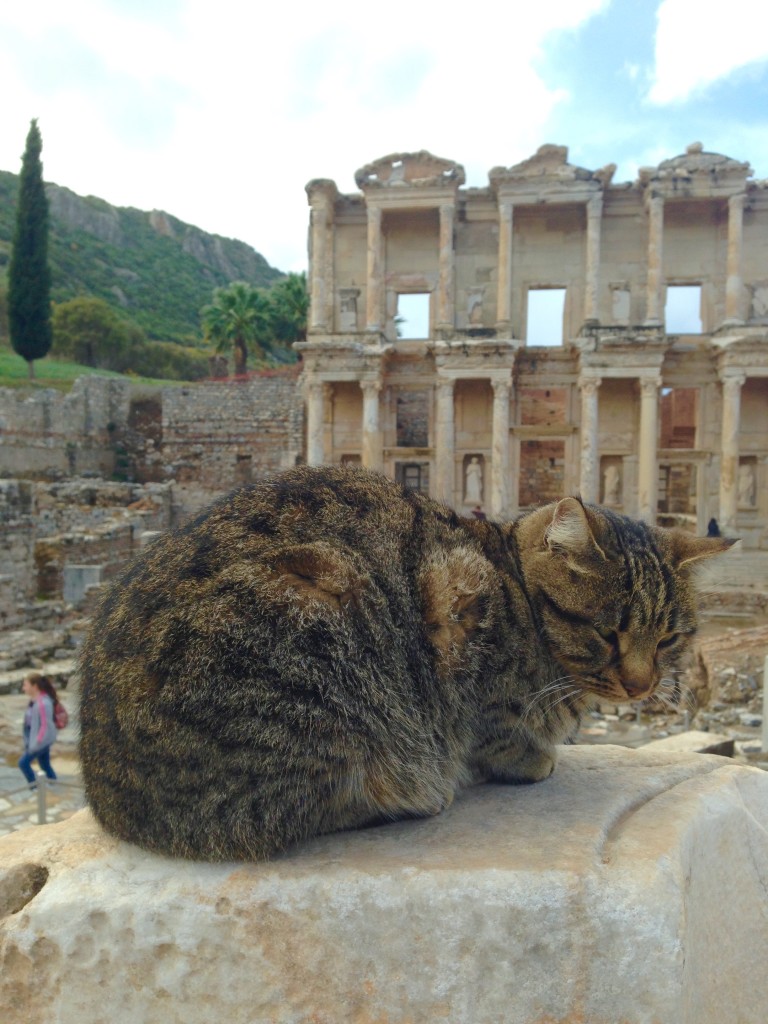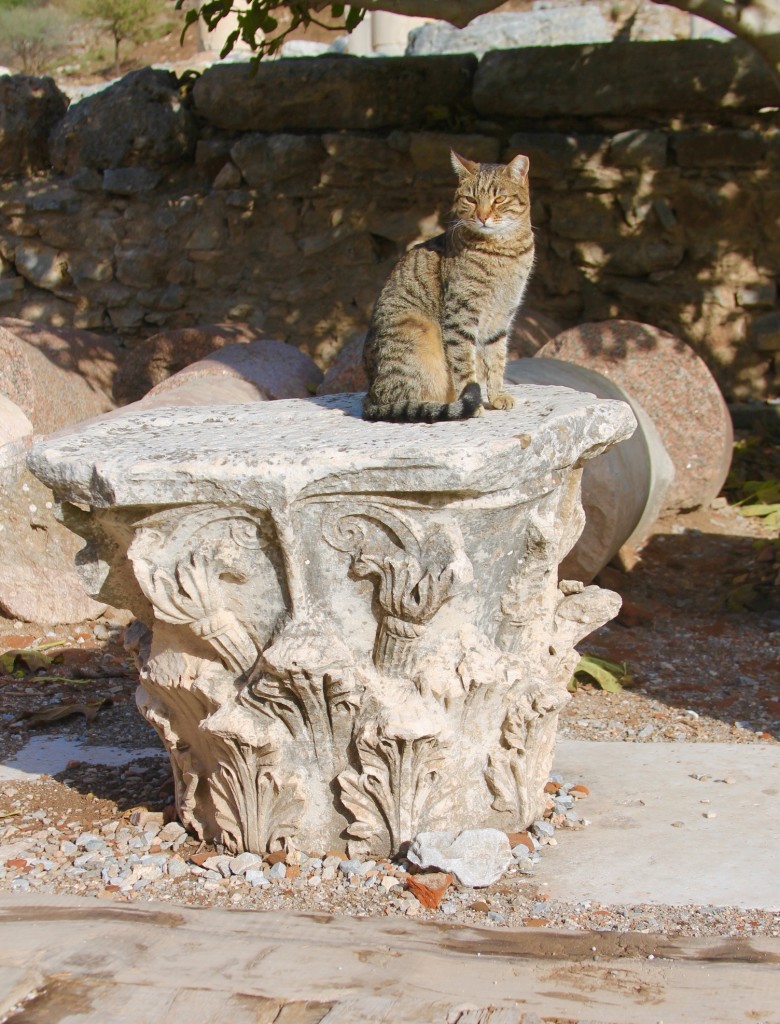 Seeing the warm and caring way in which cats are treated here made me look at Turkish people in a whole new way. I loved seeing how the cats are respected, taken care of and given freedom but most of all the feeling that cats and people were sharing these spaces together and that the cats where part of the community. This is very different from what I'm used to as in the US cats are sent to shelters and many are killed if they are not adopted while in my home country of Guatemala stray cats (of which there are few) are malnourished, and disease-stricken.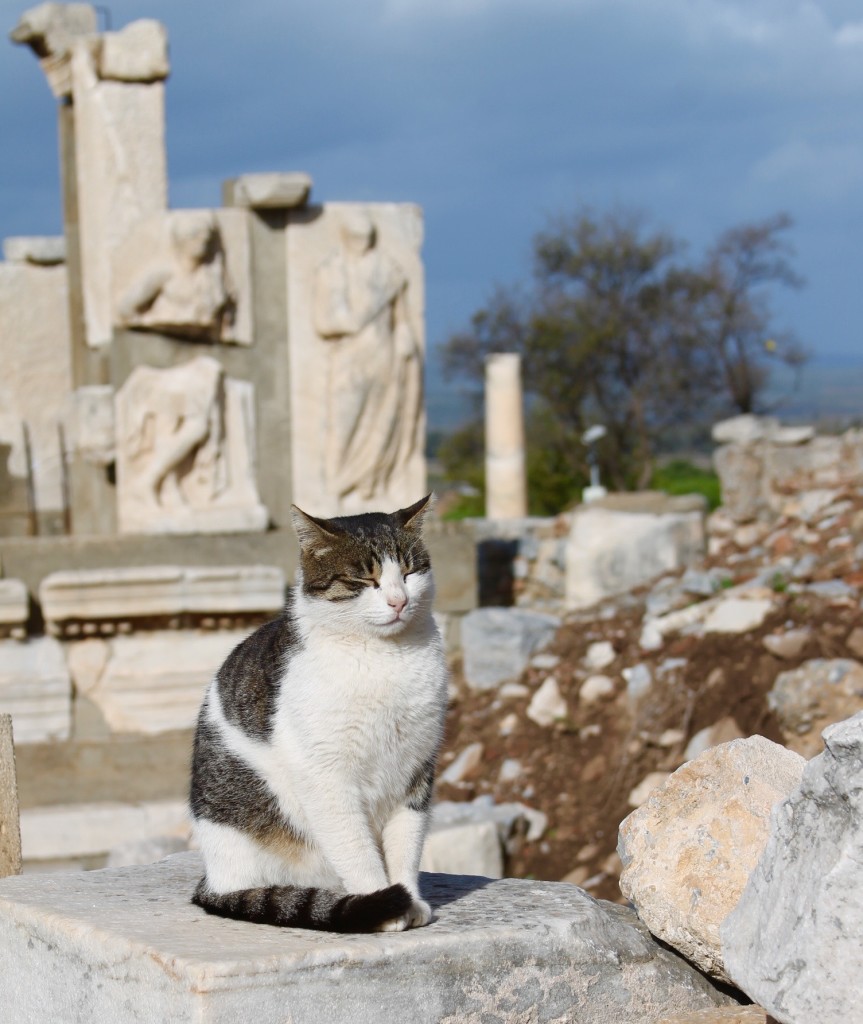 The cats at Ephesus made our tour of this magnificent ancient site magical; they brought the city to life and gave it a mystical sense making our visit truly memorable.
I'm more of a dog person and I'm even allergic to cats but seeing people and cats living together and sharing cities, towns and even ancient ruins like Ephesus gave me a different perspective on Turkish culture and made me feel a deeper connection with its people. You see, it's not really about the cats but about how cats are treated and how they are part of people's lives in general that caught my attention.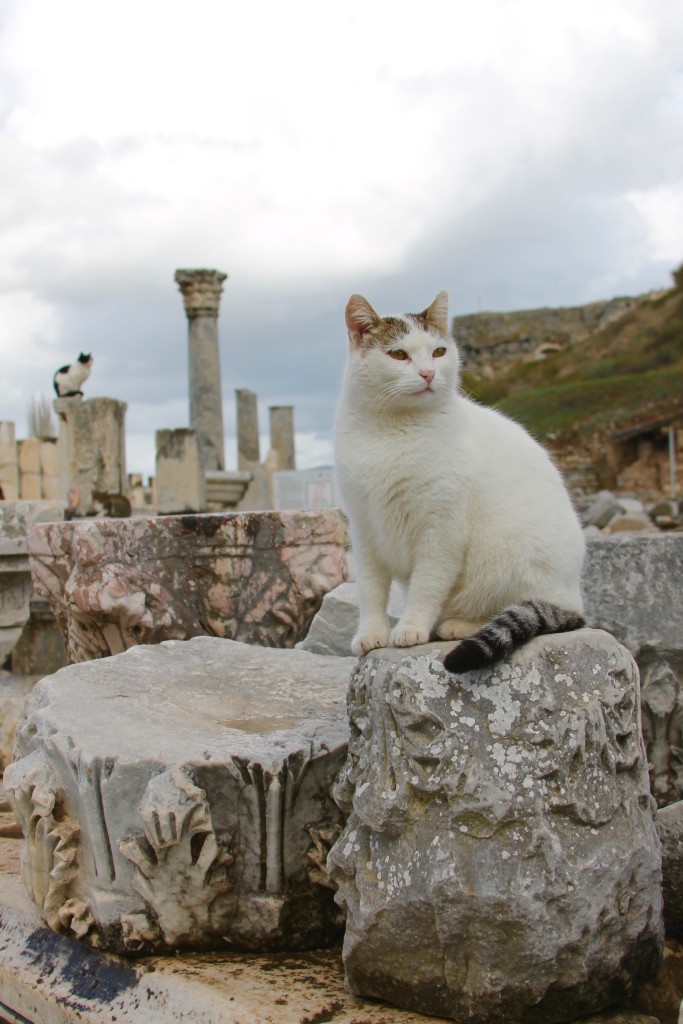 Photo Paula Bendfeldt-Diaz, all rights reserved.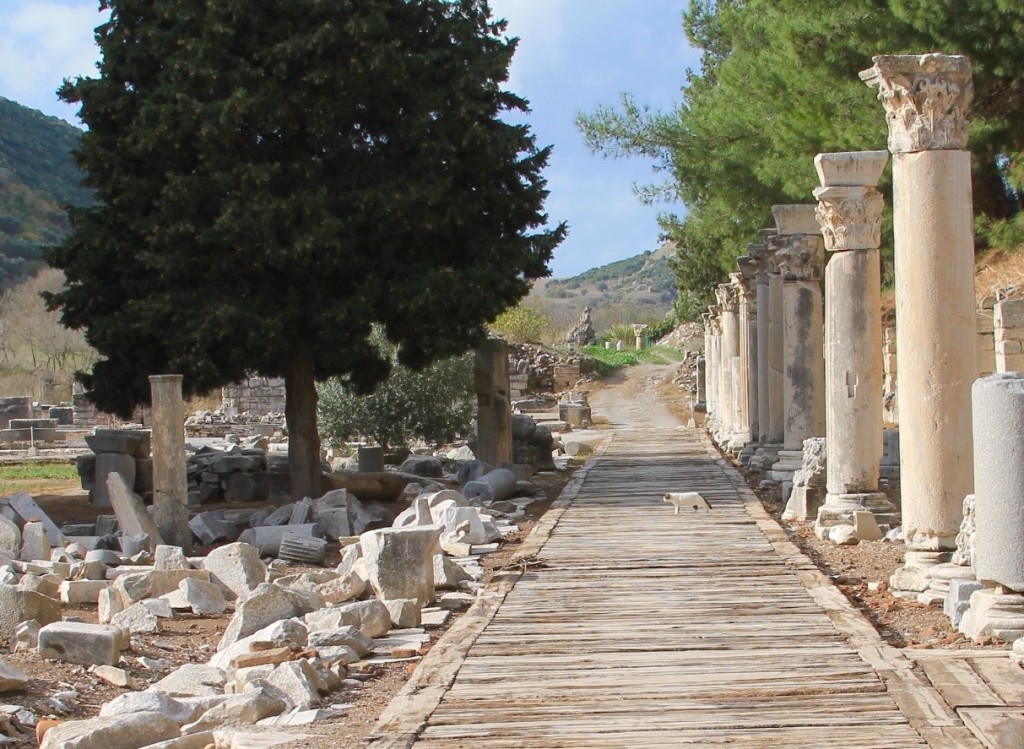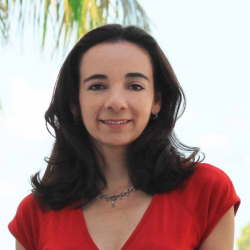 Latest posts by Paula Bendfeldt-Diaz
(see all)