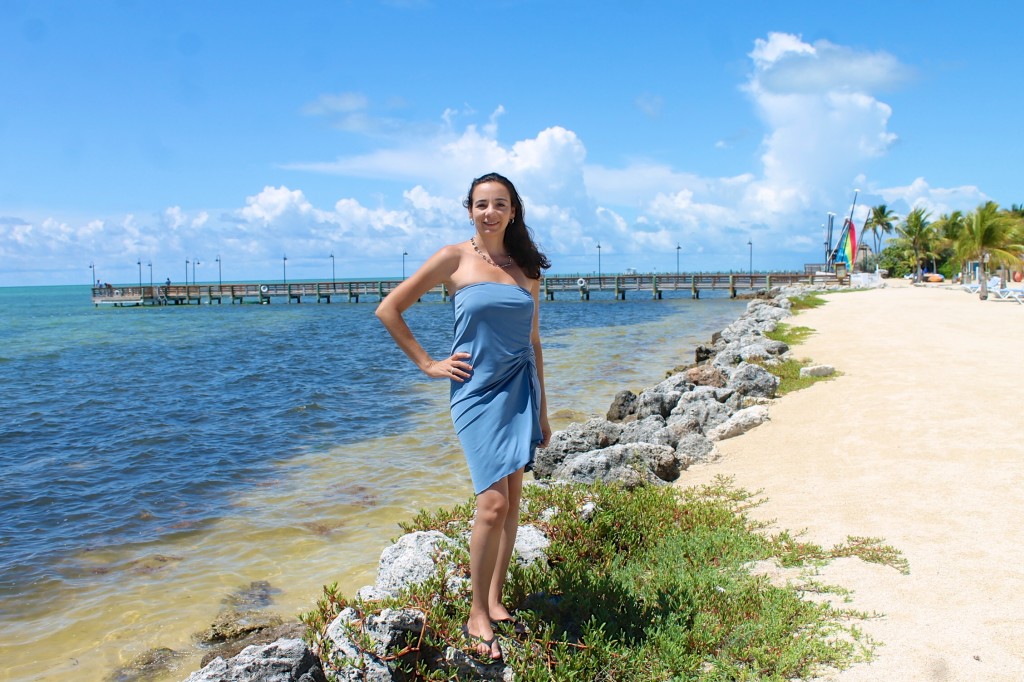 When traveling we all know the less we pack the better but it's so hard to choose what to pack when you are going on vacation. We want to look our best on all of those pictures with the azure ocean backgrounds.  We want to be prepared for that romantic walk on the beach, that photo tour of the city, the hike in the lush forest and the piña coladas decorated with tiny paper parasols at the bar!  So we put half of our closet into our luggage thinking we will get an opportunity to wear that dress or that skirt and end up lugging around tons weight and once we get back and start unpacking we realize we did not wear half the things we packed.  Some of us might even learn our lesson and the next time we travel we decide to take just a few things and then it happens: we want to wear something nice and we didn't bring anything! After giving this problem a lot of tough I knew that the solution was finding clothing and accessories that can be used in many different ways.  After much research and trying out different products I finally found IT: the solution, the pice of clothing that completely changed the way I pack!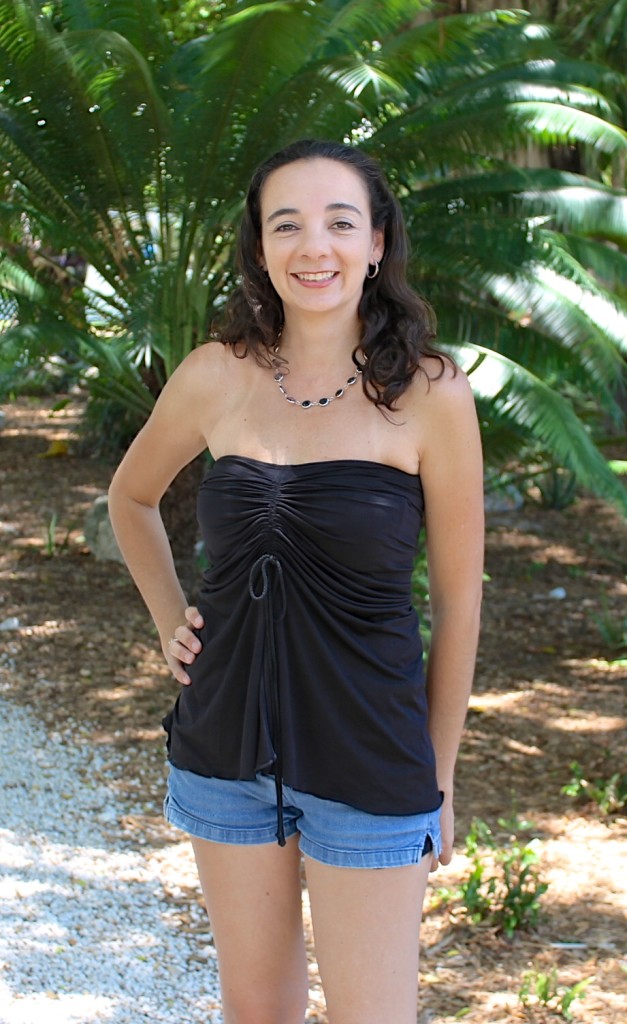 Twelve Ways is the most versatile piece of clothing you will ever own. As I went into their website and saw the video I was still skeptical. But I ordered two Twelve Ways: one in black and one in stone blue.  The first thing I noticed when they arrived was how light the material was and that it had absolutely no wrinkles!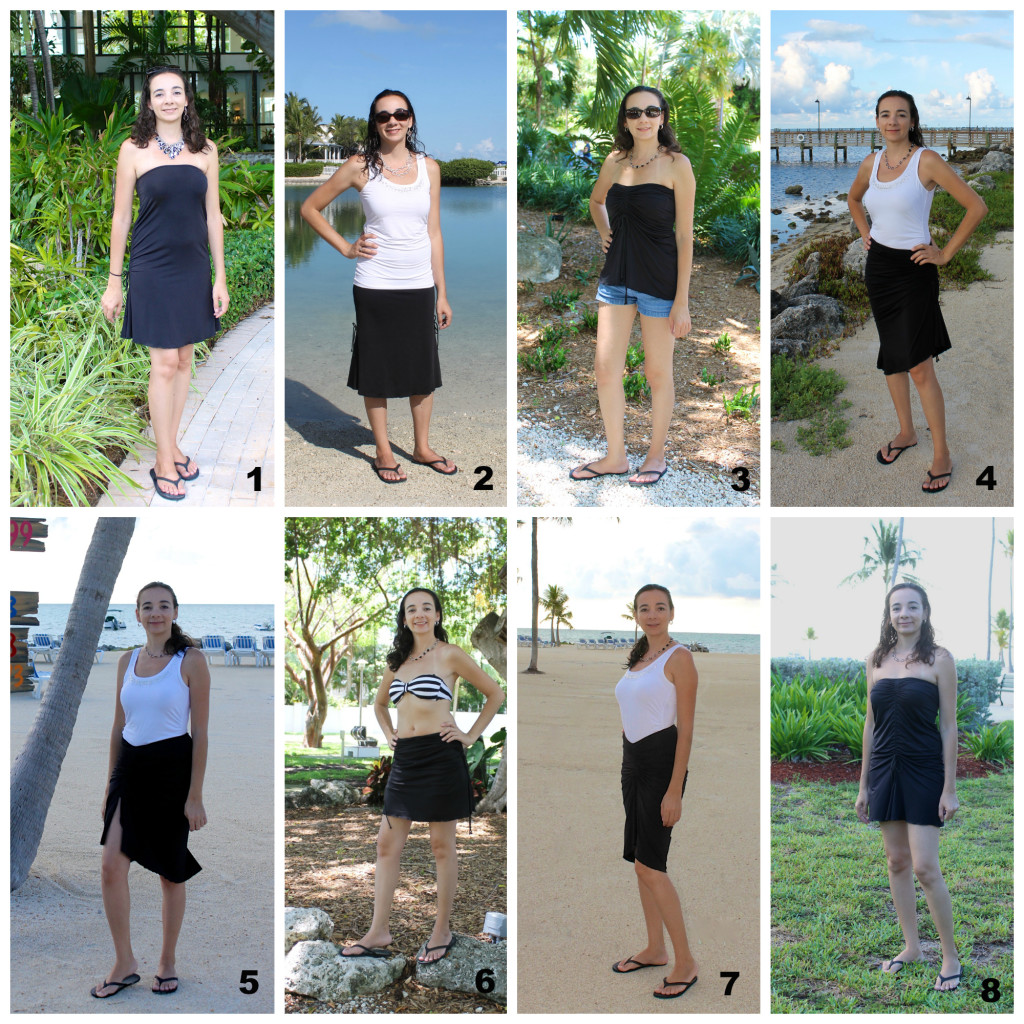 I decided to give Twelve Ways a try on our trip to the Florida Keys, so I rolled up my black and stone blue Twelve Ways, packed one pair of shorts, one pair of capris, one pair of pants, a handful of tops, one reversible bikini and a few accessories.  All of my clothes fit into a single packing cube!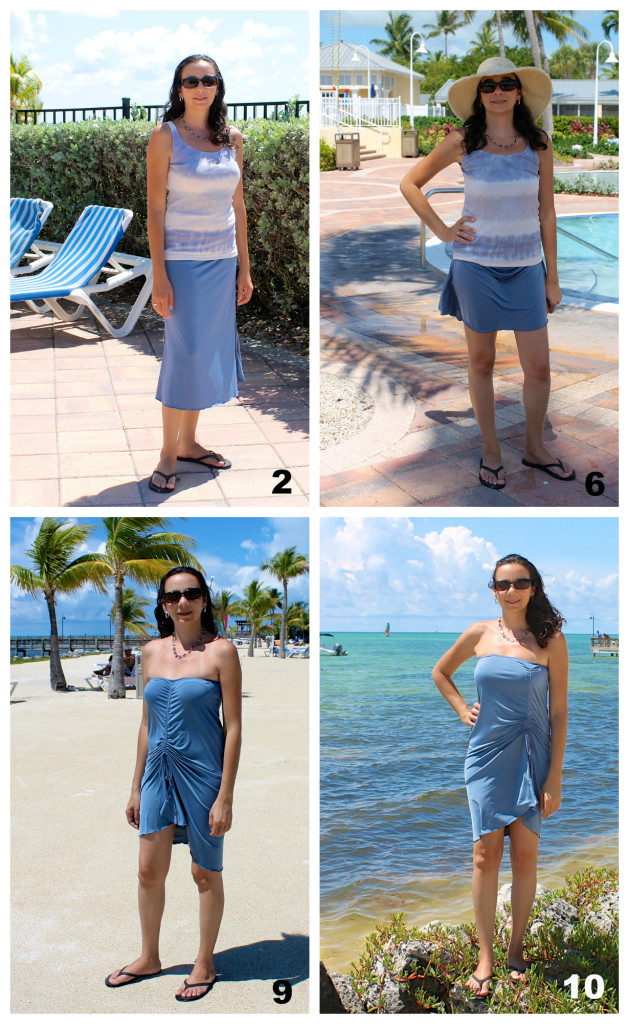 I had not had time to try Twelve Ways before the trip and I was thrilled to find that while I was there I used it in 11 different ways and loved how every single one of them looked on me (I just couldn't remember what the 12th way to wear it was so that is why I did not try it).  I was able to go from poolside casual to cocktail in seconds and changing each style is so easy, all you have to do is pull on the strings on both sides or let them loose to turn this garment from top to skirt or from flowing to fitted and sexy.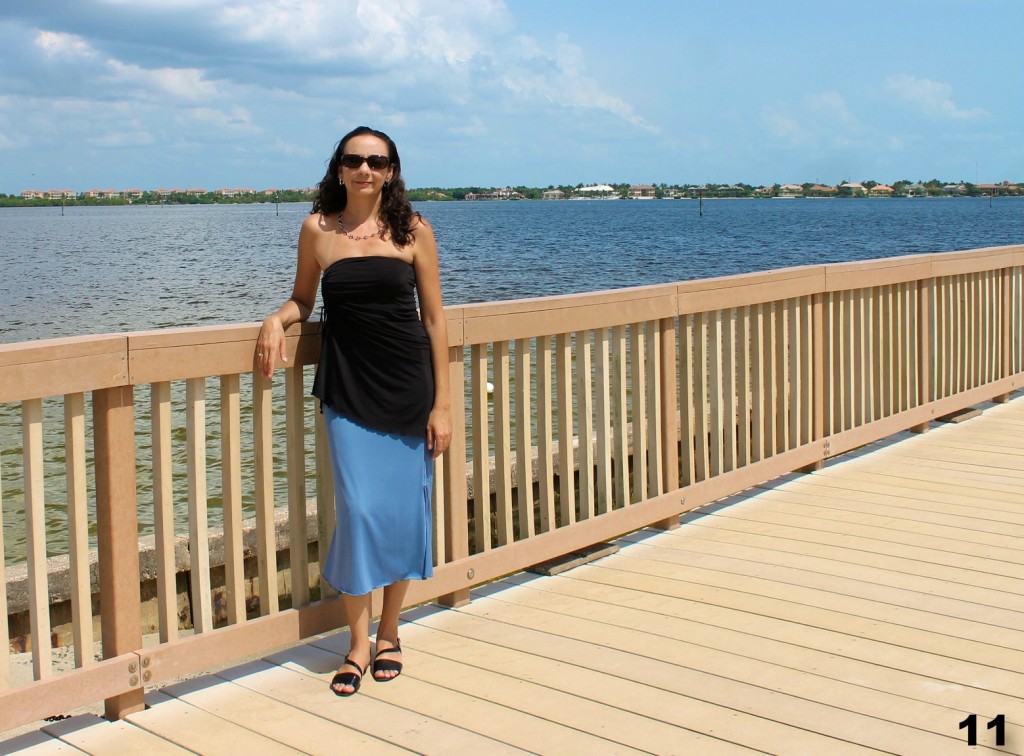 Twelve Ways is now my favorite piece of wardrobe in my closetand I can't wait to try it on other trips and see what outfits I can come up with while traveling in the city or attending a conference.  So if you are looking for the ultimate travel dress head on to Twelve Ways's online shop and be sure to follow Twelve Ways on Facebook for lots of fabulous fashion inspiration.