These apple cider mojitos are the perfect fall cocktail to transition from summer to fall. The classic mojito gets an autumn makeover with the addition of apple cider and fresh apples.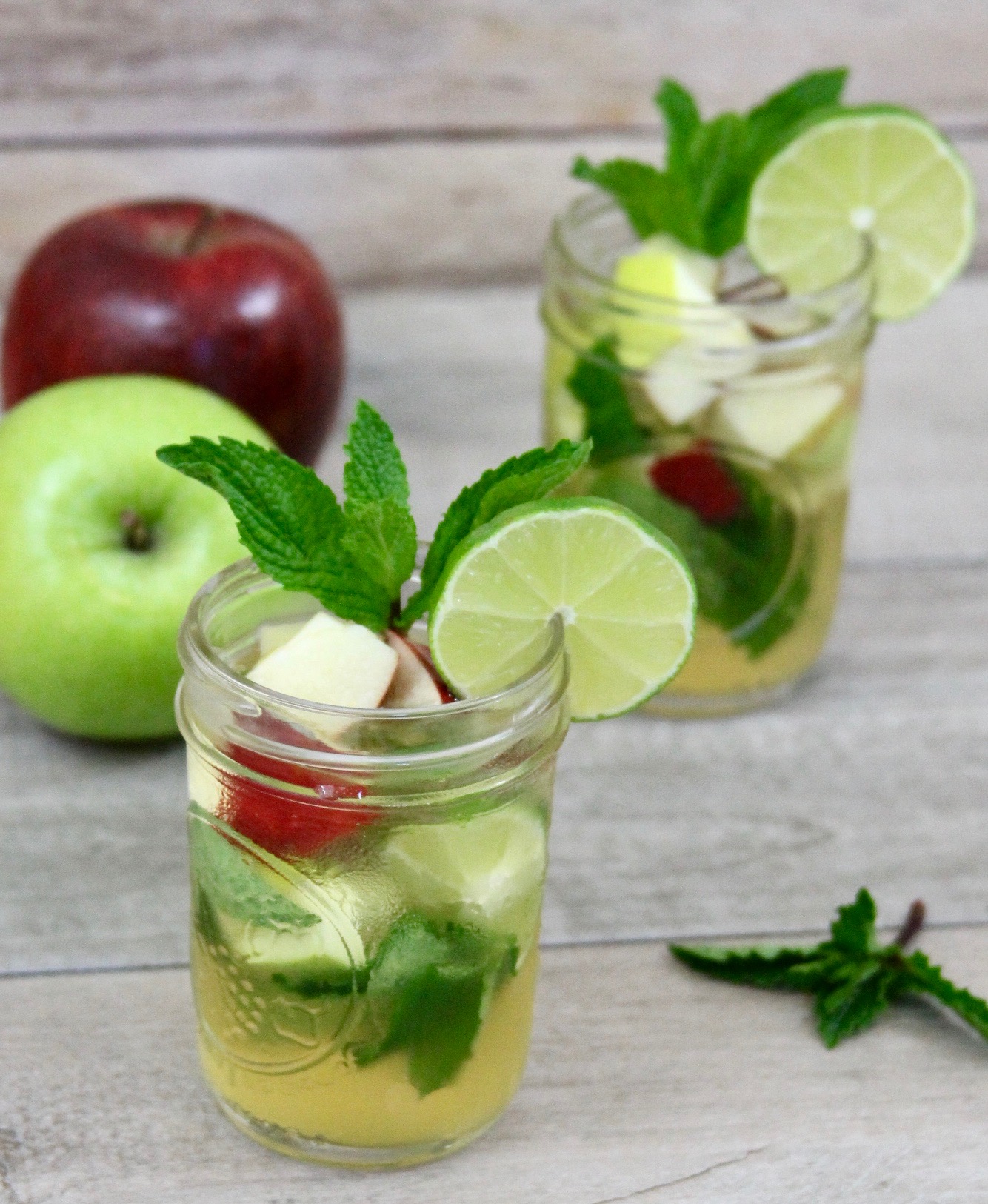 I could not wait any longer to start enjoying all of those fall flavors that make this season my favorite. From pumpkin spice to caramel apples, pumpkin butter and apple cider I'm ready for it all, who cares if the fall weather is not here yet.
Here in Florida the weather is still hot, even though summer is over and fall is officially here. But I wanted to enjoy those fall flavors I love so I created this recipe for apple cider mojitos. The crisp green and red apples, mint and apple cider all come together giving this cocktail a refreshing fall flavor that is light and festive.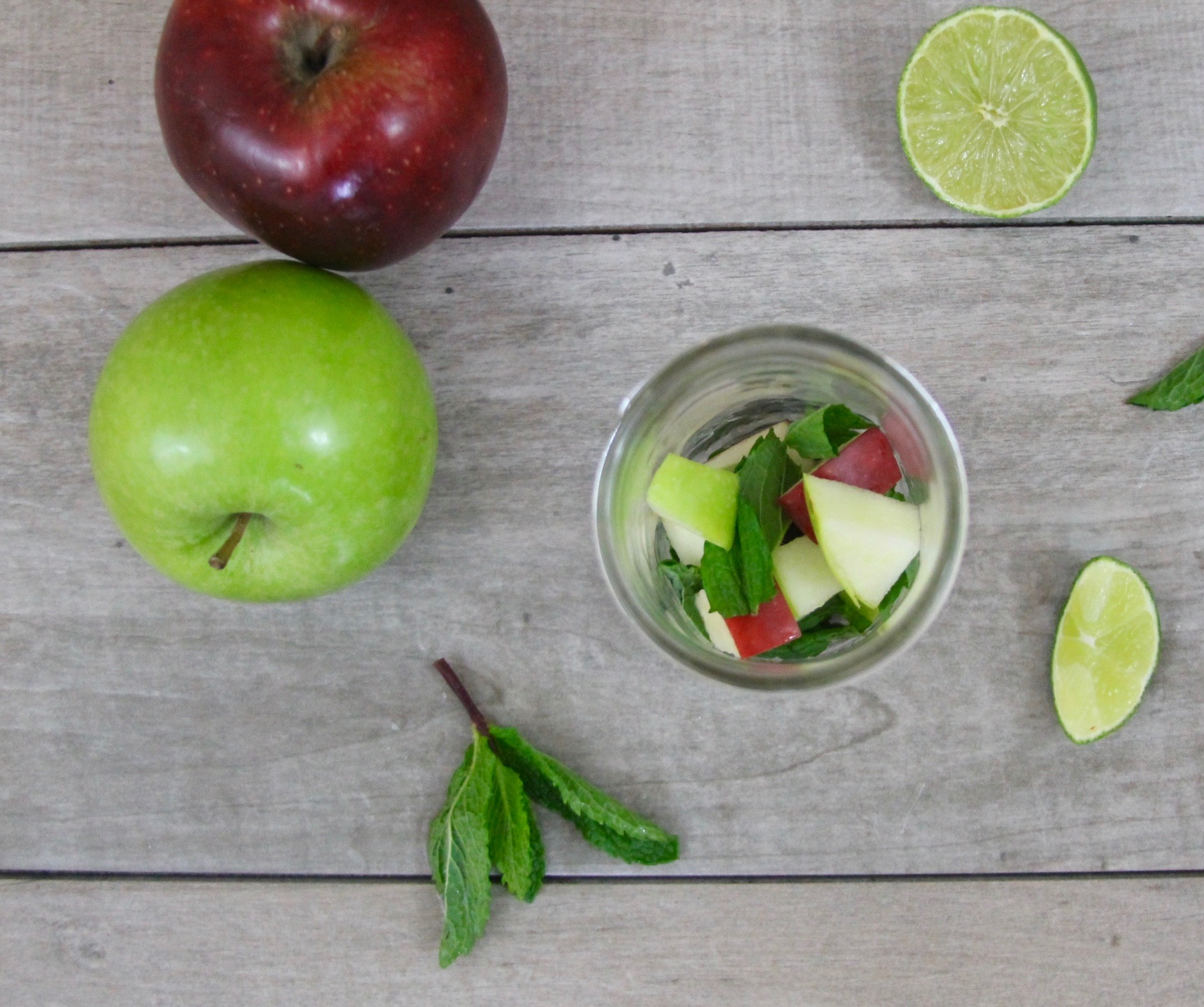 What is a mojito?
The mojito, known for its mix of rum, sugar, lime juice, mint, and bubbly water, is a popular drink from Cuba. Its history is as colorful and fun as the drink itself. Even though we're not sure exactly where it came from, most people think the mojito, like a lot of drinks with rum, started in the Caribbean because rum was made there.
The word "mojito" comes from the Cuban Spanish word "mojo", which means to put a little magic on something. That's just what this drink does, it charms your taste buds with its cool and zingy taste. People think the mojito first became a favorite drink among sailors in the 16th and 17th centuries. They liked to add lime to their rum to make it taste better and to keep from getting sick with a disease called scurvy.
But it wasn't until the early 20th century that the mojito we know today started to become really popular all over the world. This happened especially during Prohibition in the United States, when people went to Cuba to enjoy the lively nightlife and drinks there. Today, people everywhere love the mojito for its cool, minty taste and for the way it makes us feel like we're on a sunny beach in the Caribbean, even if just for a little bit.
Giving the classic mojito a fall twist
The beauty of a mojito is in its simplicity and how easy it is to change it up. Adding apple cider to the mix is one fun way to do this. Apple cider, with its sweet, slightly tangy taste, is a real fall favorite. When you put it in a mojito, you get a drink that tastes like fall in a glass.
Instead of the usual lime juice, apple cider turns the mojito from a cool summer drink into a cozy fall treat. The sweet apple cider balances out the fresh mint, and the rum brings it all together. What you get is a drink that's a mix of minty freshness, sweet apple, and cozy rum. It's perfect for when the weather starts to cool down.
Plus, apple cider gives you a taste of the fall harvest season. As we move from summer to fall, the foods and drinks we enjoy tend to change too. The apple cider mojito is like a celebration of this change, bringing together the best parts of summer and fall. It's also a great way for those of use who don't get a real summer and are still dealing with sweltering heat to enjoy those fall flavors in a refreshing cocktail.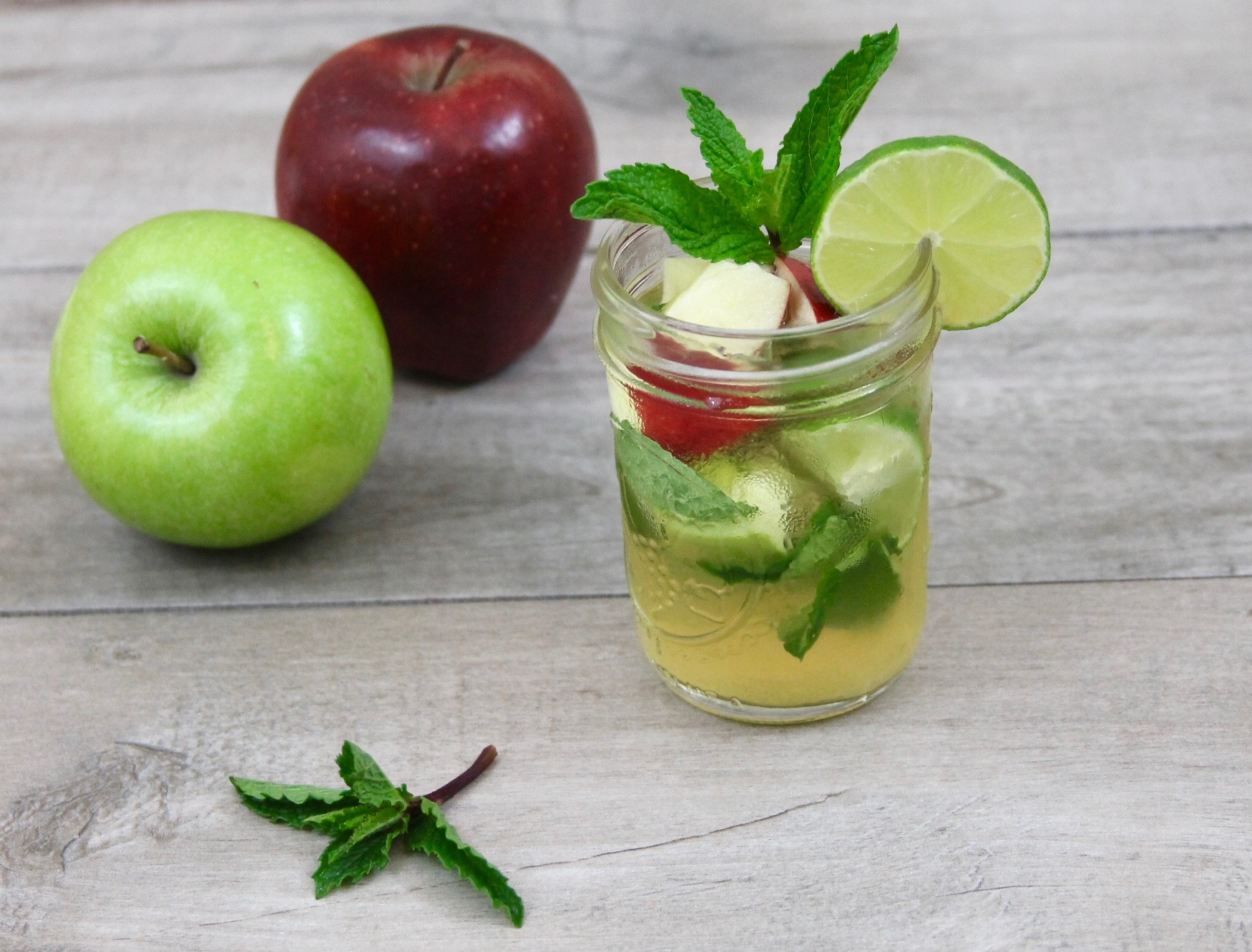 What are the ingredients for an apple cider mojito?
Let's get to know the ingredients for our apple cider mojito and see how each one makes this drink extra special:
Granny Smith and/or Delicious Red Apples: These add a sweet and slightly tart crunch to the mix. Cubed apples are great for soaking up all the yummy flavors.
Lime Juice: This gives the cocktail a tangy twist, balancing out the sweet apple and sugar.
Mint Leaves: A few torn leaves of mint give this apple cider mojito a burst of freshness. They make every sip feel cool and clean.
White Rum: This is what gives the mojito its kick! Rum mixes well with the other flavors, tying everything together.
Apple Cider: Adding apple cider gives this apple cider mojito a sweet and fruity taste. It's like a little taste of fall in every sip.
Granulated Sugar: A bit of sugar helps to bring out the natural sweetness of the apples and cider.
Ice: This cools the mojito down, making it super refreshing.
Club Soda: A splash of club soda gives this mojito a little bit of fizz, making it fun to drink.
Lime Wheels and Mint Sprigs for Garnish: These make our drink look pretty and add a little extra flavor.
And there you have it, each one of these ingredients plays a part in making our apple cider mojito taste amazing. Now let's mix them all together and see the magic happen!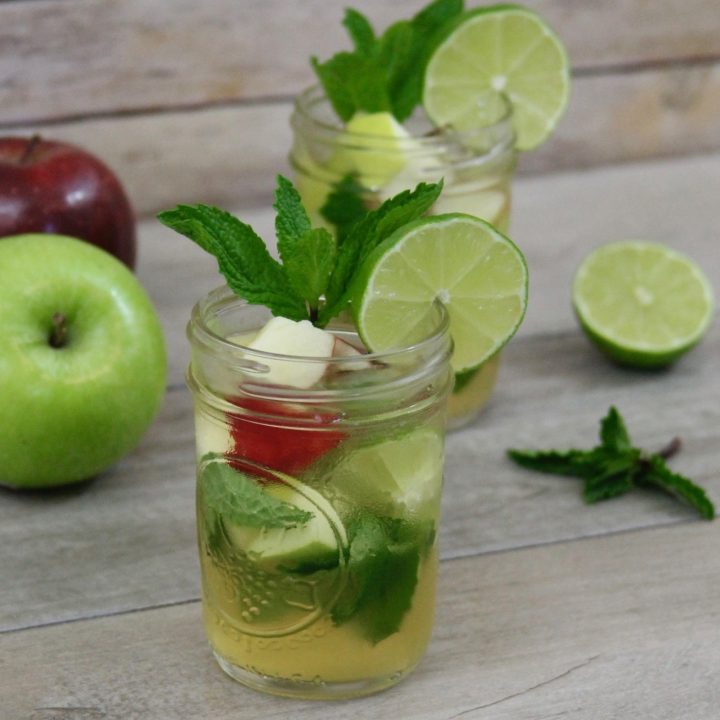 Apple Cider Mojito Fall Cocktail
Ingredients
1/2 cup granny smith apple and/or delicious red apple cut into cubes
2 tablespoons lime juice
3-4 mint leaves, torn
1 1/2 ounces white rum
1/2 cup apple cider
1 teaspoon granulated sugar
ice
club soda
lime wheels and mint springs for garnish
Instructions
Place mint leaves, sugar and lime juice in your glass.
Muddle using a muddler or the back of a wooden spoon.
Add rum, 1 cup of ice, apple cider, apple cubes and mix. You can also add do this in a shaker, but it's not necessary.
Add a splash of club soda.
Garnish with a slice of lime and a mint spring.
Notes
Since I'm using apple cider which is already pretty sweet I did not add much sugar to my mojitos but if you like your mojitos sweeter consider adding a bit more sugar.
I hope that you enjoy these apple cider mojitos as much as I have. They are perfect for celebrating the start of the cooler weather, cheers to fall!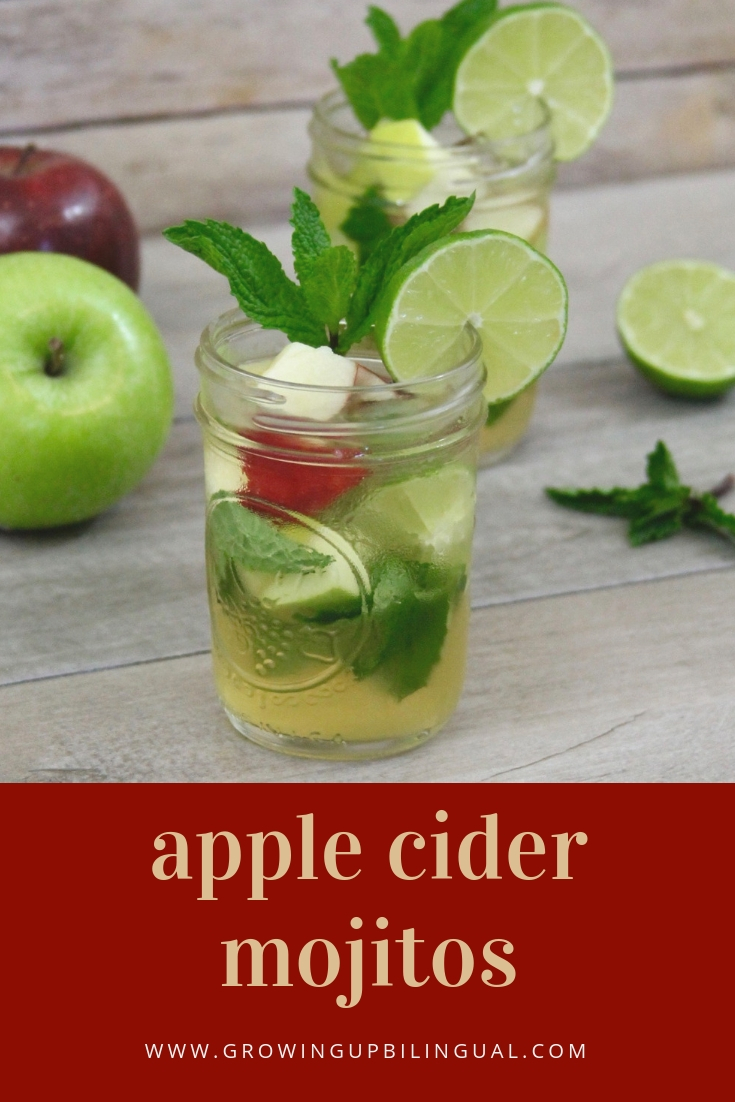 Other fall drinks and recipes you're sure to love!
Craving a simple, tasty fall sangria recipe with white wine? Look no further, because this pumpkin sangria has got you covered! This delicious fall cocktail wraps up all the cozy feels of fall into a single, refreshing glass. It takes white wine sangria, a traditional favorite, and jazzes it up with classic fall flavors like spiced rum, pumpkin pie syrup, pumpkin puree and cinnamon.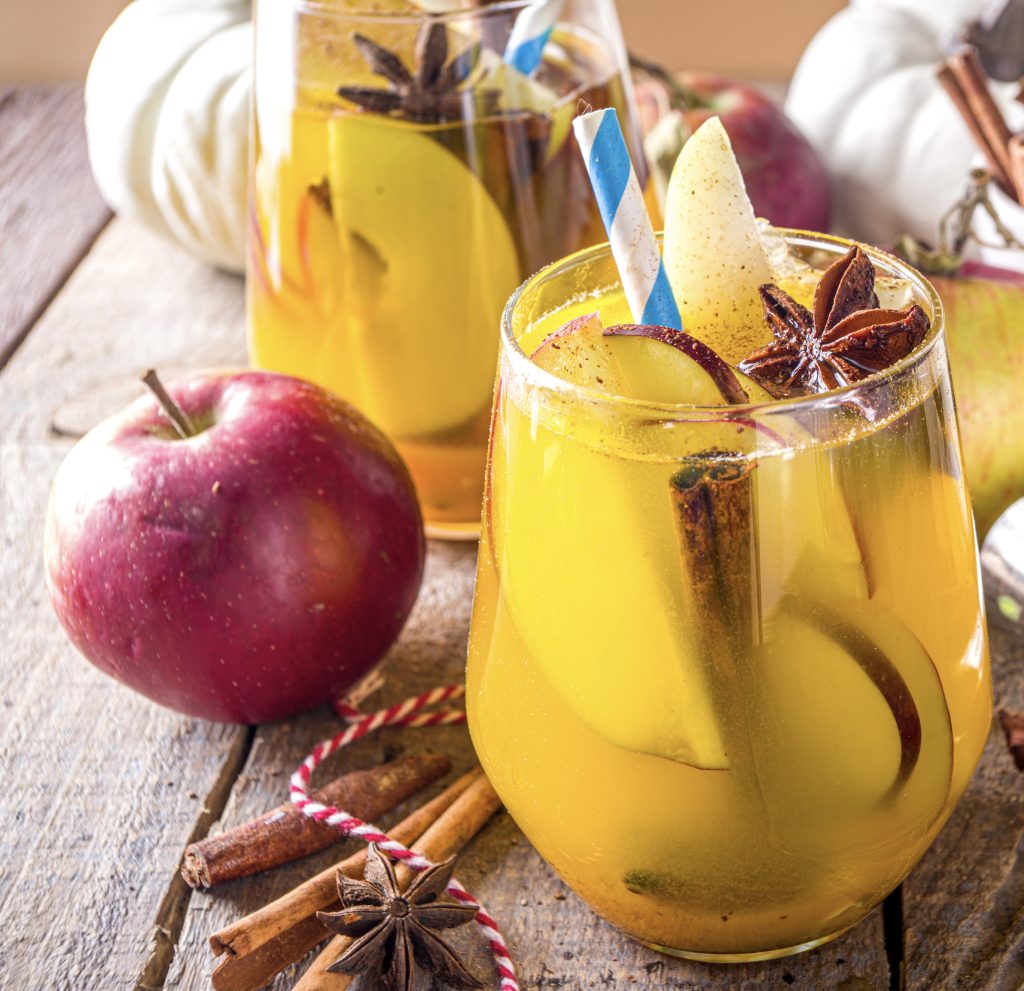 This sparkling apple cider sangria is the idea fall cocktail, combining the taste of crisp apples with a touch of apple cider and the fragrant flavor or cinnamon it combines everything I love about fall into one glass.
If you are looking for a fall appetizer, this autumn harvest charcuterie board is a show-stopper! A fall grazing board is a great way to include all your favorite fall flavors. Mix pumpkin spice and maple, add in seasonal autumn produce like pears, apples, and figs for a Thanksgiving appetizer that is easy and quick to make.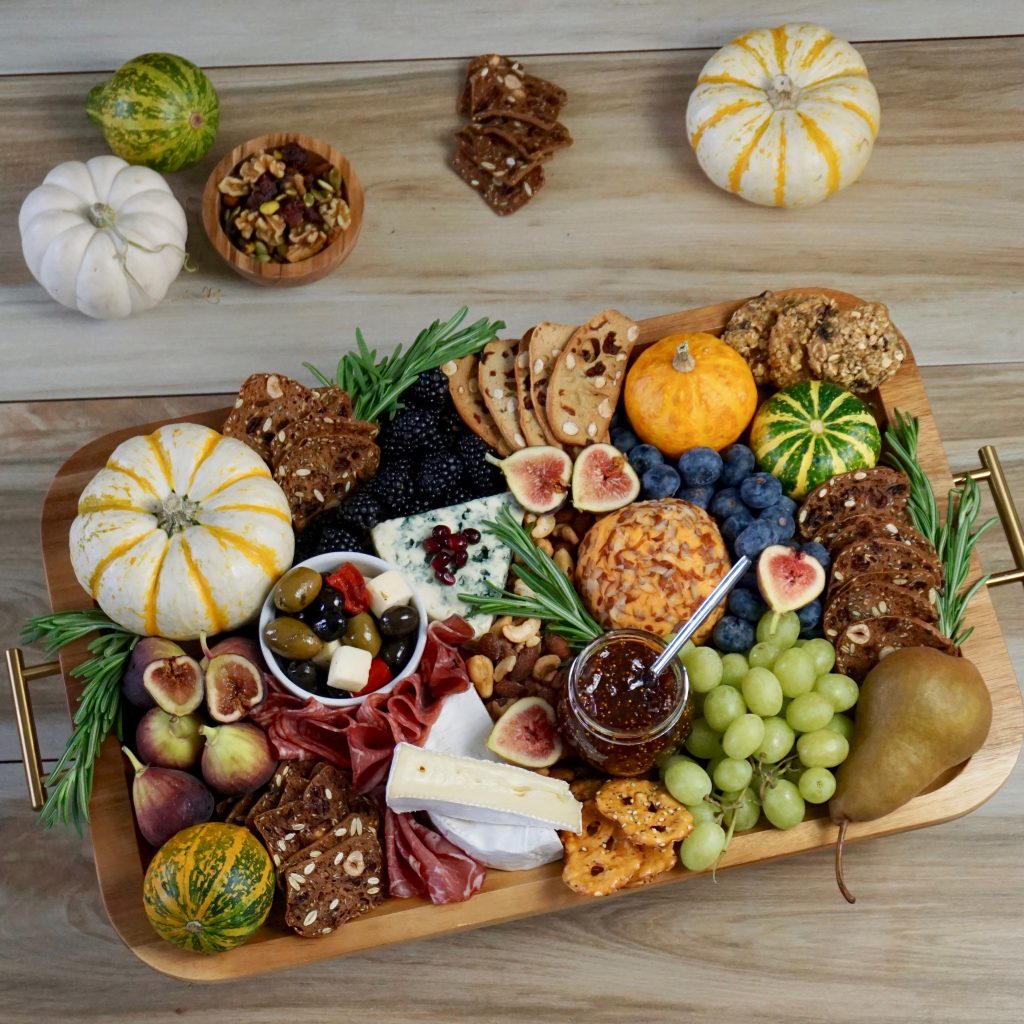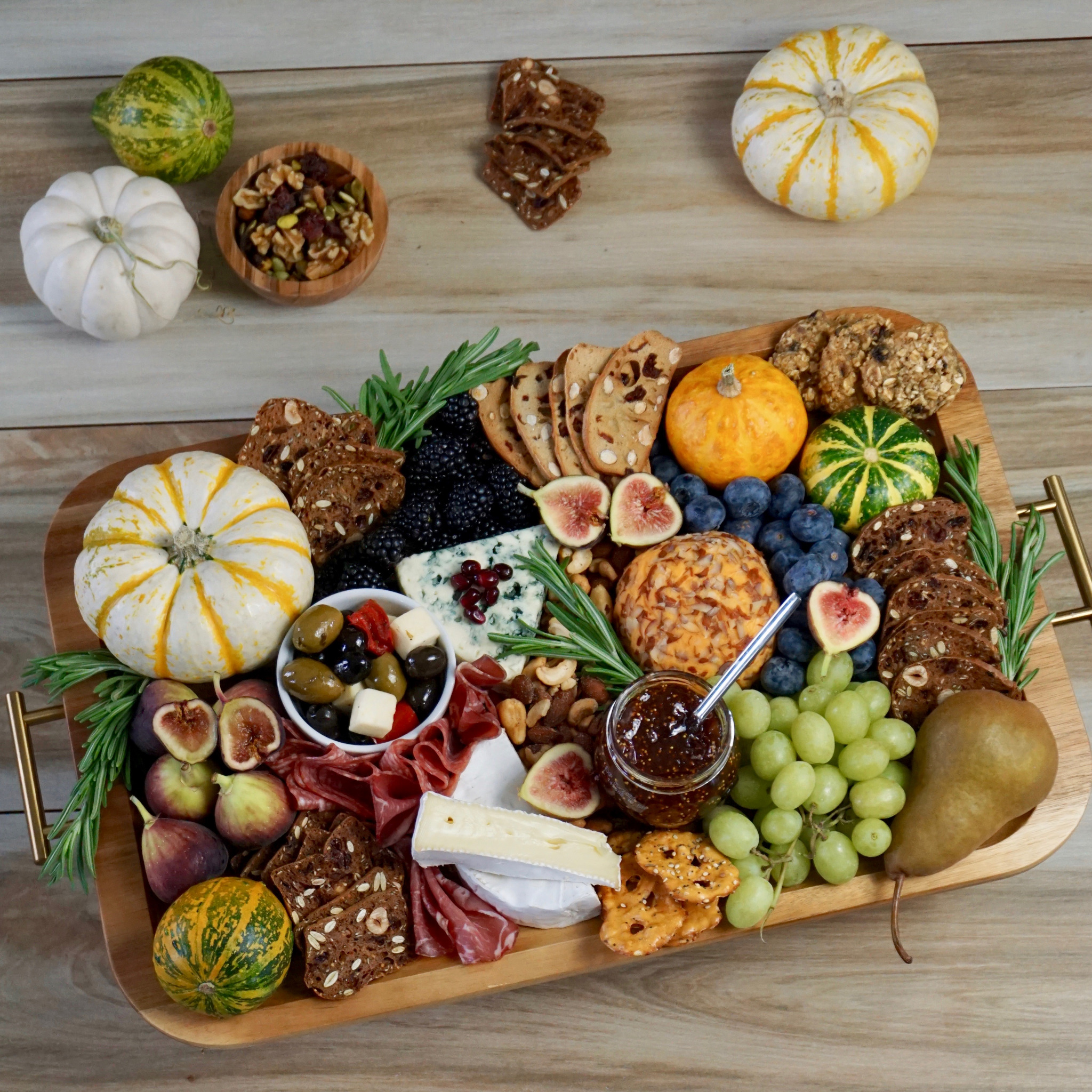 This easy to make caramel apple custard dessert brings together the flavors of caramel apples and the creamy deliciousness of flan and it's the perfect flan to enjoy this fall.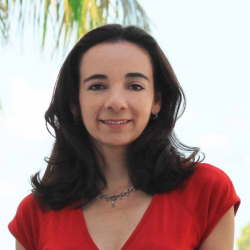 Latest posts by Paula Bendfeldt-Diaz
(see all)