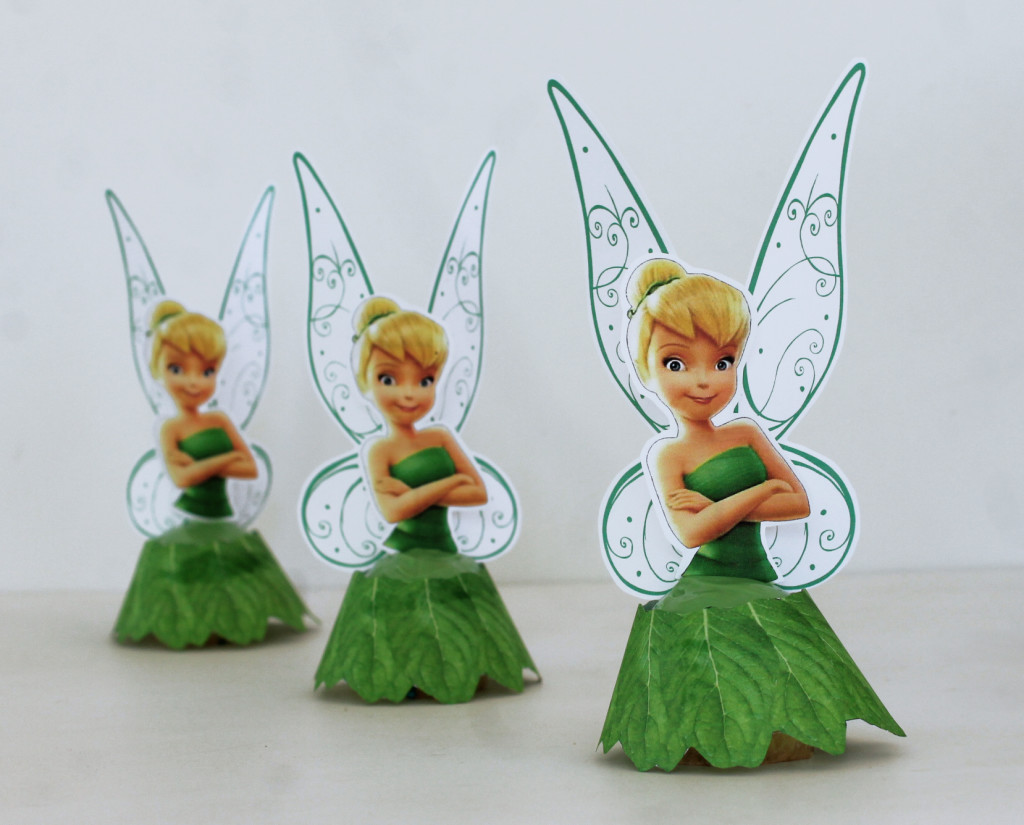 We recently saw the new movieTinker Bell and the Legend of the Neverbeast with my daughter, we had our own girls movie night and had so much fun talking about princesses, fairies and all things Disney.  For our special girl's movie night I decided to make some cupcakes and inspired in the movie we turned the cupcakes into beautiful Tinker Bell fairies! These fairy cupcakes are so easy to make and all you have to do is download the Tinker Bell free printables and decorate some mini cupcakes with them.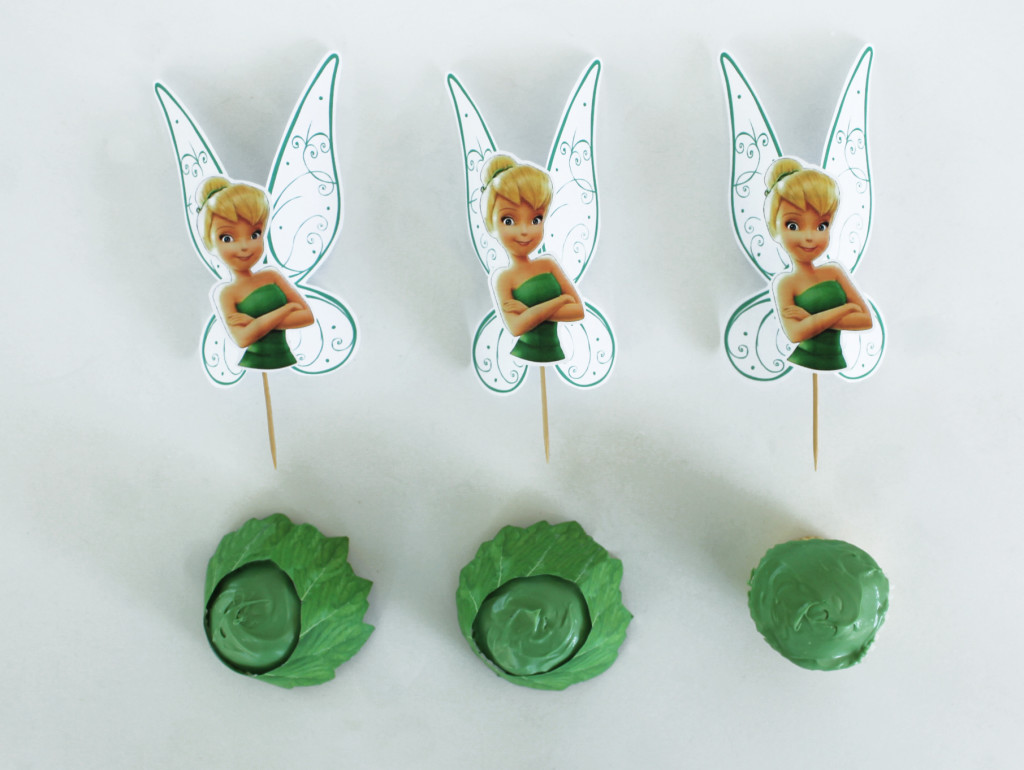 Materials
mini cupcakes (I made mine from a box)
card stock
printer
long toothpicks
scissors
glue
white frosting (you can make it, I used store bought frosting)
food coloring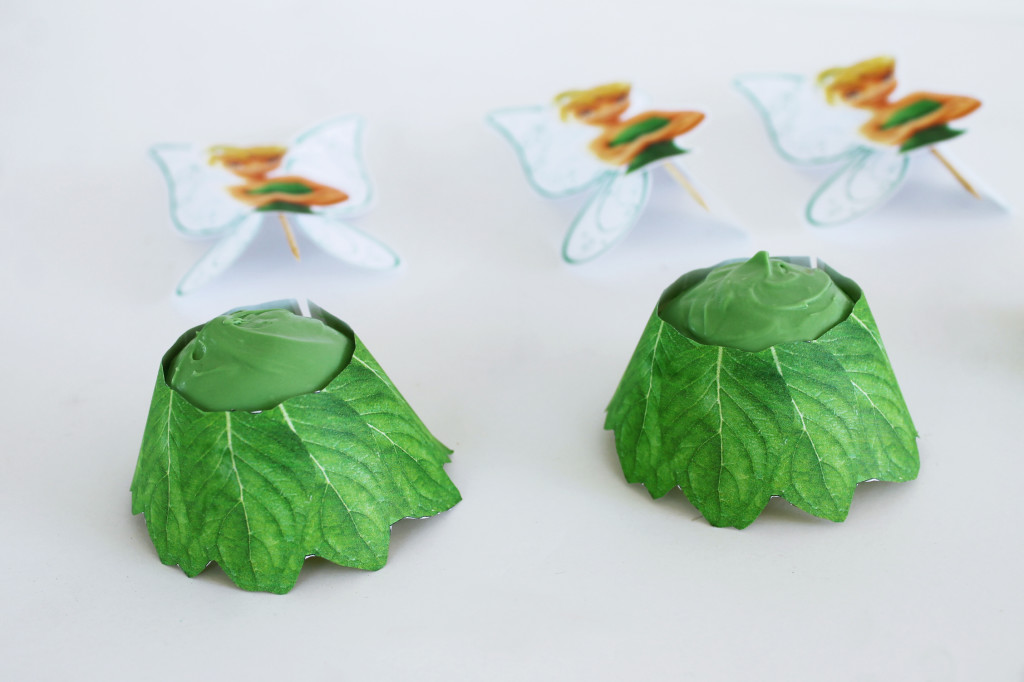 Instructions
use your favorite cake recipe and bake mini cupcakes or buy them (I used cake mix)
download the free Tinker Bell printables and print on card stock
cut the cupcake liners and the Tinker Bell fairies and wings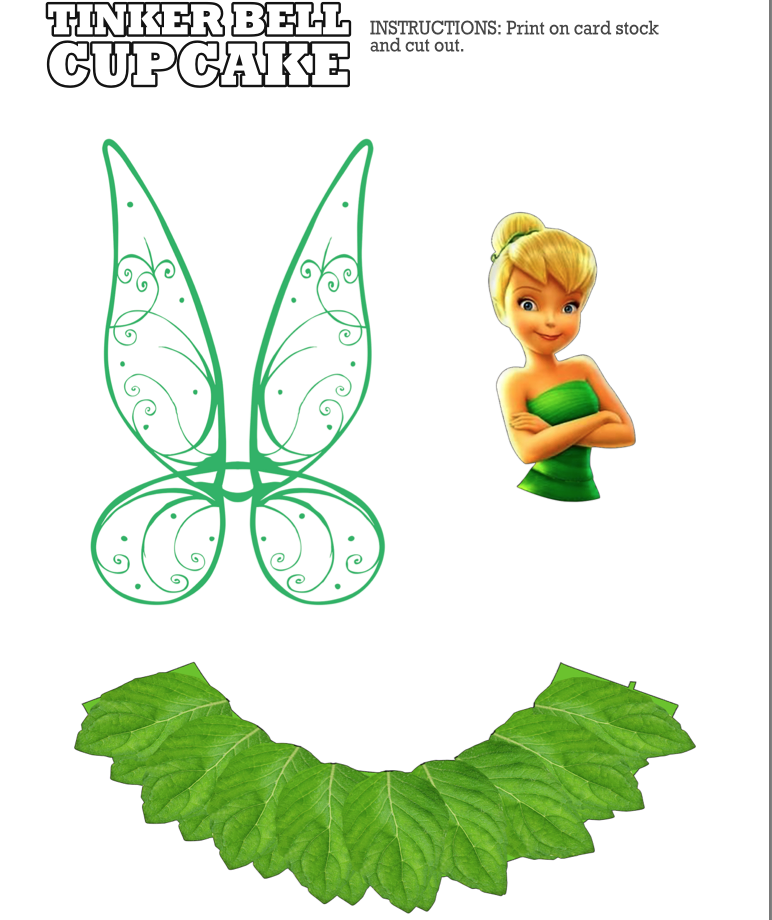 fold the wings in the middle to give them more depth and glue the wings onto Tinker Bell's back
glue both ends of the cupcake liner together
mix white frosting, a few drops of green,  a couple of drops of yellow and a drop of red food coloring and mix until you get the right color for the frosting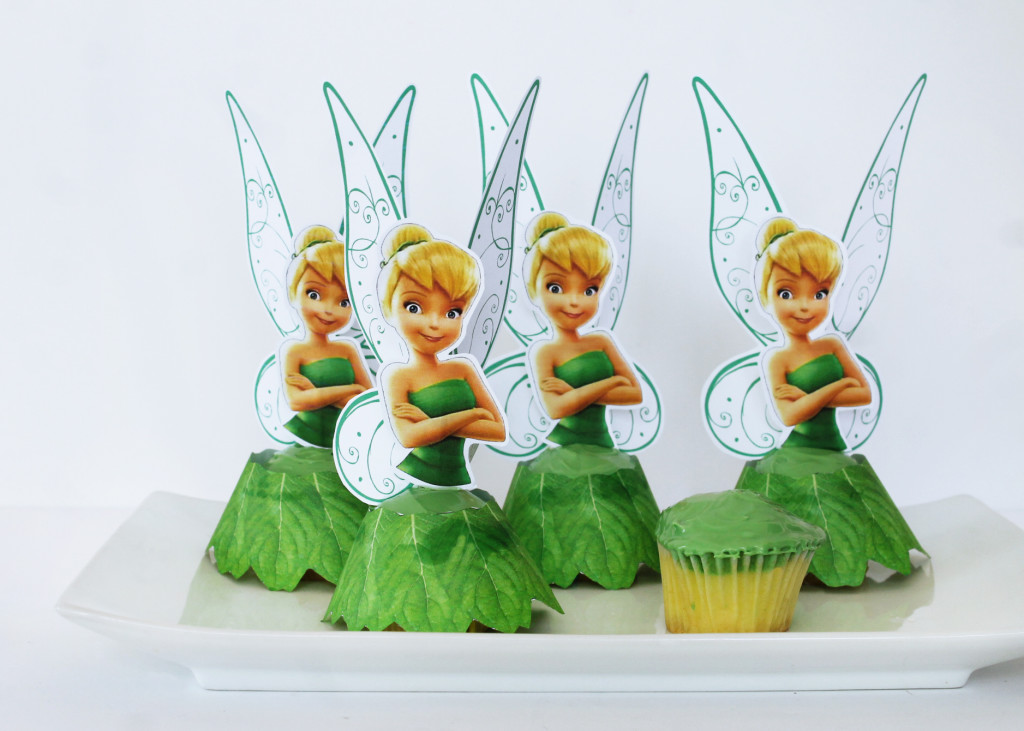 apply frosting to the cupcake with a knife or spatula until it has a smooth finish
place the cupcake liners around the cupcake with the leaves pointing downward to look like Tinker Bell's leaf skirt.
insert toothpick with Tinker Bell into the center of the cupcake until Tinker Bell's hips touch the frosting.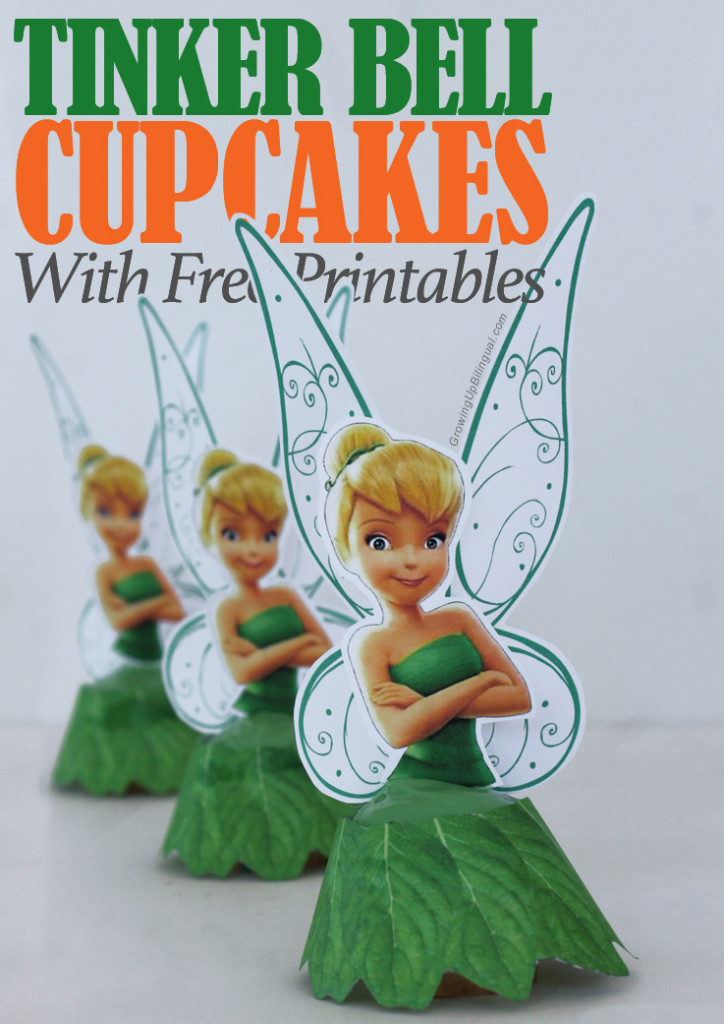 These Tinker Bell cupcakes are so easy to make and so festive and we enjoyed celebrating our girl's only movie night together while enjoying these special treats. It made it feel like we where having our own little fairy party! I love spending some one on one time with my daughter, it gives us a chance to connect and get girly while the boys are doing their thing.
Thanks to my husband Cesar for creating the amazing printables to make these cupcakes, he's an artist!