This shop has been compensated by Collective Bias, Inc. and its advertiser. All opinions are mine alone. #NewYearFortune #CollectiveBias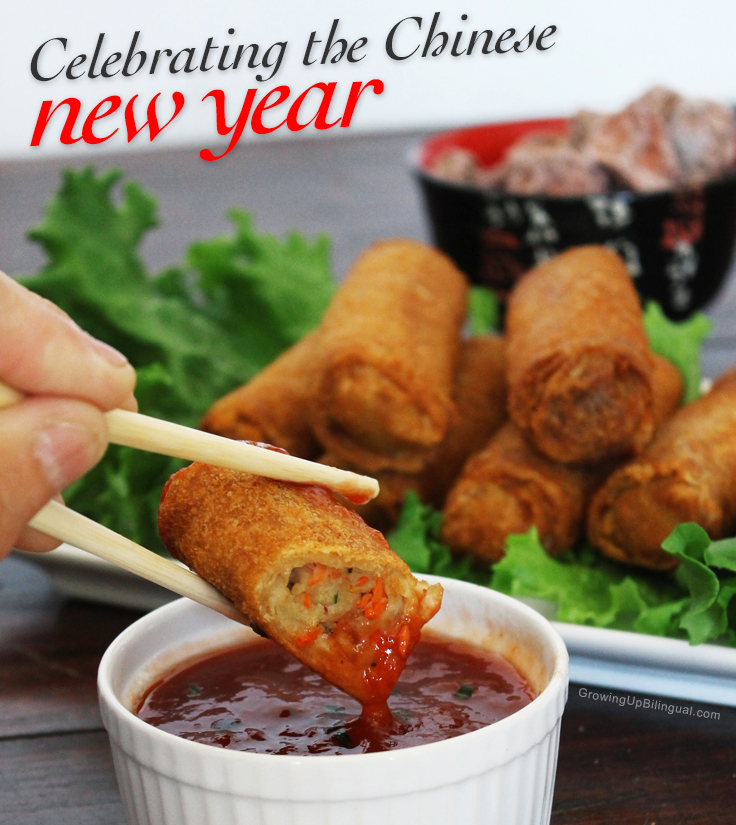 Growing up in different cultures and cities, I have learned that every culture has amazing traditions and beautiful ways to celebrate important moments and holidays. Now with the age of information we are all connected and I can identify with people anywhere in the world. We are all united in some way and  I feel like I am a citizen of the world.  One of the things that we all have in common are celebrations and we are preparing to throw a Chinese New Year Party. We love to travel and to learn about new traditions and cultures both through our travels and through food and when we told our children that we would be celebrating Chinese New Year they were really excited. For this party we incorporated traditional decorations, traditions and traditional Chinese foods including Tai Pei® egg rolls and spring rolls.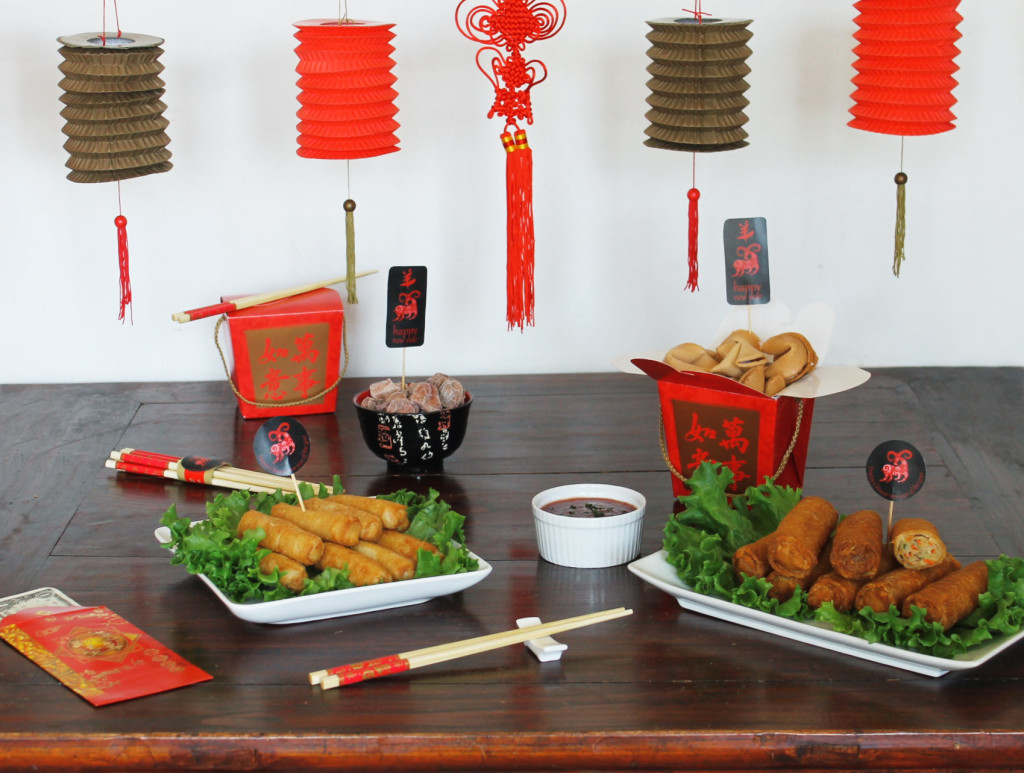 The Chinese New Year celebrations are born from the ancient legend of Nien (which is also the word for "year") which was believed to be a beast or monster that appeared at the end of each year.  To scare the beast villagers would make loud noises and use bright lights and this is how the Chinese New Year celebrations where born.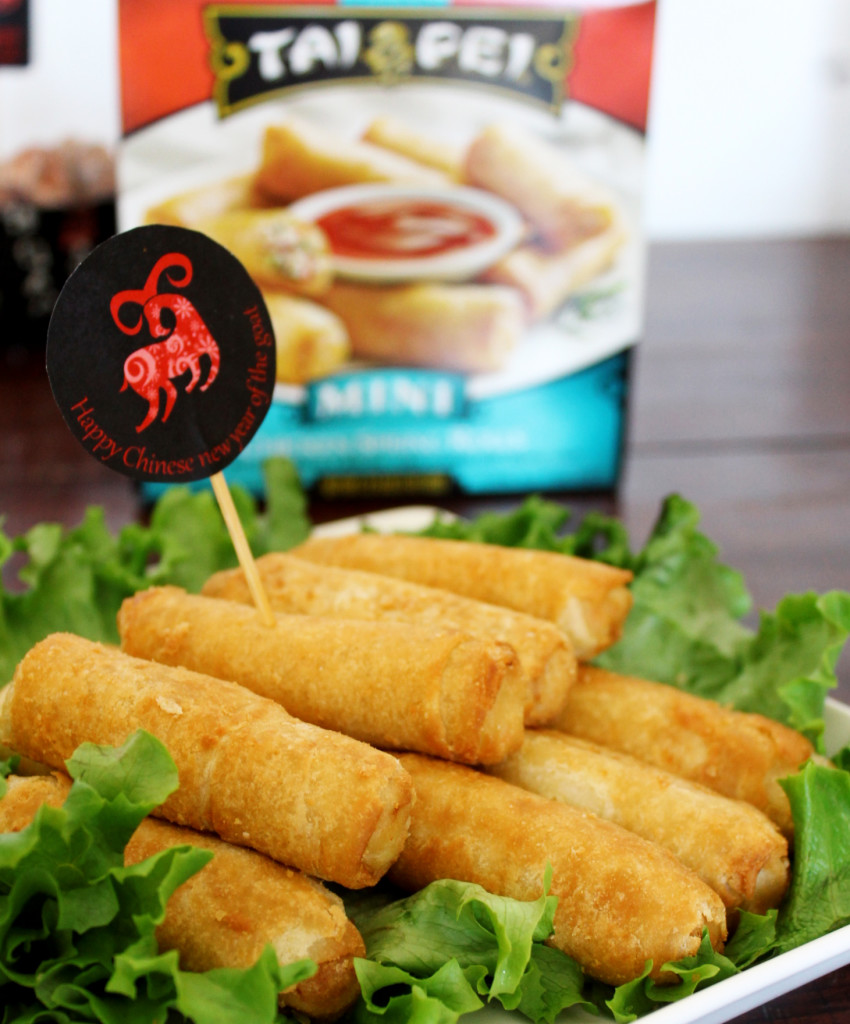 According to Chinese astrology, each year (starting from Chinese New Year) is associated with an animal sign, occurring in a 12-year cycle. 2015 is the year of the sheep and is the eighth animal in the Chinese zodiac, the sheep is very independent, gentle with a strong sense of justice and very kind, with great inner strength. Chinese New Year celebrates the wish of "good fortune" to all in the year ahead and is a time for families to be together. No matter where family members are they come home to celebrate with their families.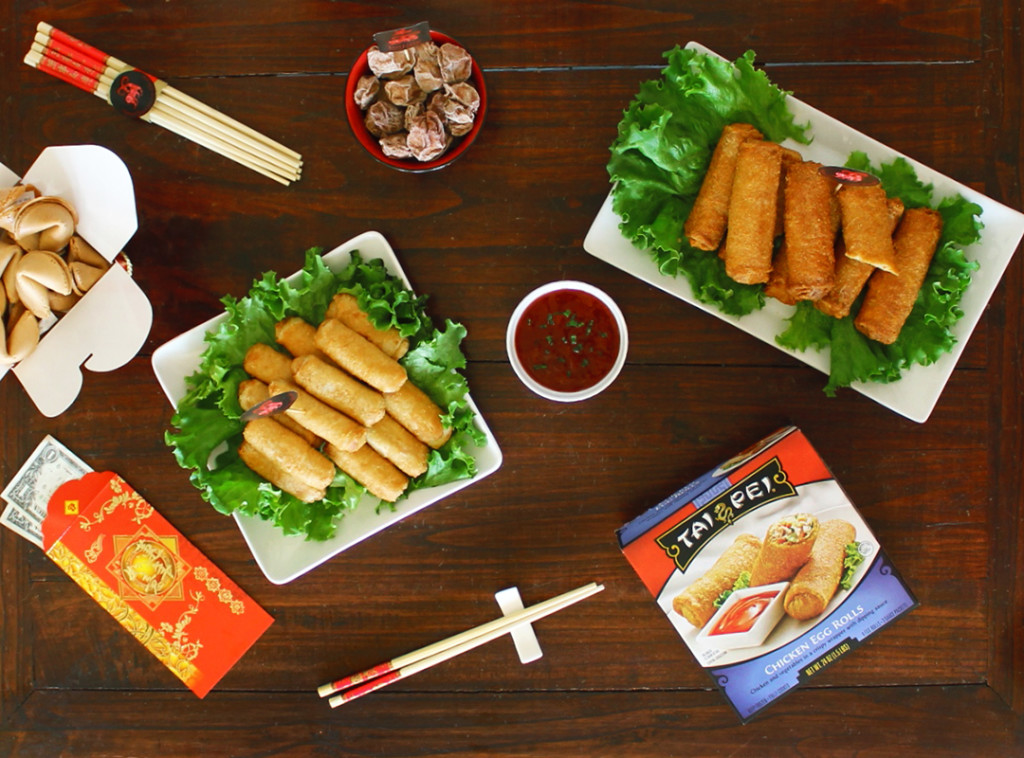 Tips and Ideas For Throwing A Chinese New Year's Party
Incorporate Traditional Chinese New Years Decorations
Chinese traditional decorative knots: the art of knotting is an ancient Chinese handcraft that dates back to more than two thousand years. Knots are usually made with silk and can be many different colors, although red is one of the most used.  In Chinese, "knot" means reunion, friendship, peace, warmth, marriage and love and Chinese knots are usually hung in doorways and  used to express good wishes, including happiness, prosperity, love and the absence of evil.
Chinese lanterns: In preparation for the New Year people will clean their house and decorate it. Decorations usually include lanterns. Lanterns have different meanings depending on their color.
Dragons:  In the Chinese culture the dragon simbolizes prosperity, good luck and good fortune.
Incorporate the sheep into your decorations. You can use the Chinese New Year Year of the Sheep Printables I created and download them HERE.
 Incorporate Chinese New Year Traditions
Red envelopes:  Red envelopes with money are usually given to children, elders and employees in the hopes that they will bring them more happiness and good fortune. In the Chinese culture red is a symbol of energy, happiness and good luck and the significance of red packets is in the red paper, not the money inside.
Fireworks: It is believed that fireworks will drive evil away. Fireworks are launched to celebrate the coming of the new year on New Years eve.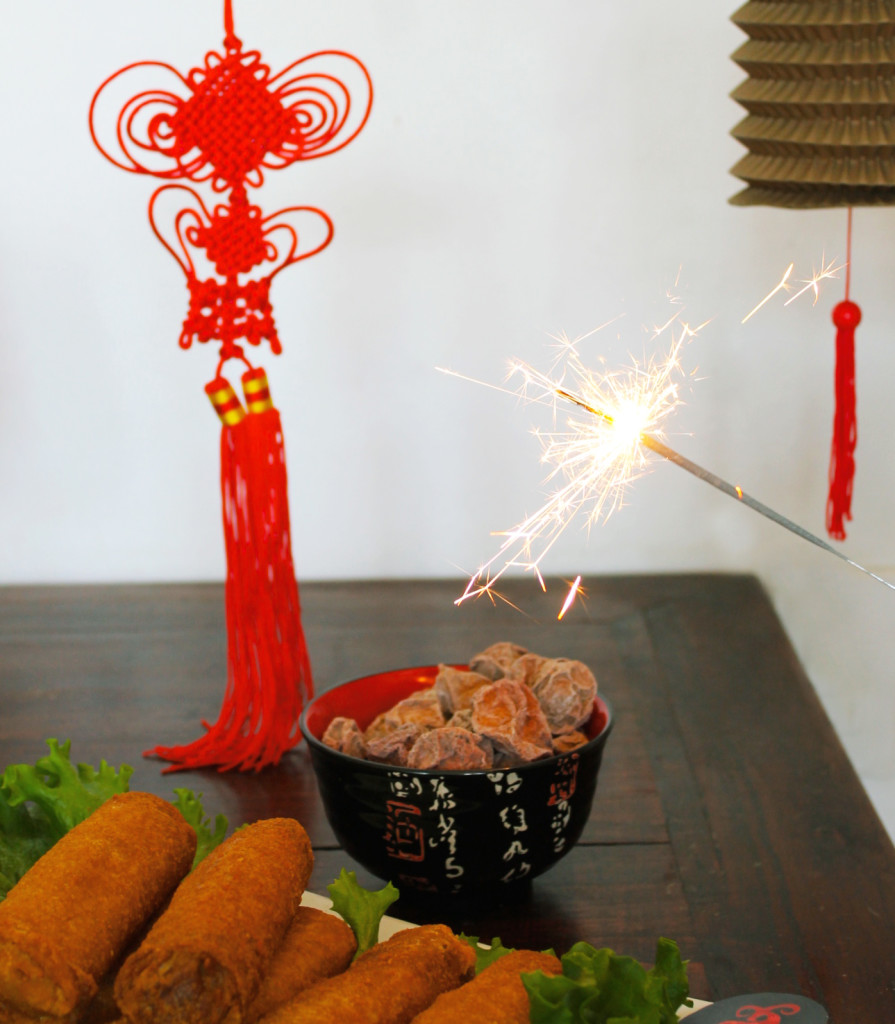 Serve traditional Chinese foods: China is a very large country so there are many different traditional foods that are usually eaten during the New Year festivities.  It's also very common for families to go out to eat to a restaurant.  In the Chinese culture how you eat and prepare the foods, what they represent and symbolize and what you say when you eat them can bring good things for the New Year.
Egg rolls and spring rolls. You can grab some Tai Pei® chicken egg rolls and Mini Chicken spring rolls at Walmart on the frozen food aisle. Tai Pei® are authentic Asian appetizers and are ready in minutes, these restaurant inspired rolls are made with fresh cut veggies, hearty chicken, pork or shrimp and delicious crispy wrappers and include a dipping sauce.  A lucky saying when eating Spring Rolls is "A ton of gold", this is because spring rolls look like gold bars and saying this when eating them will bring you prosperity.
Desserts and candy. Sweets are believed to bring a sweet life in the new year. We included some preserved prunes, which are my favorite Chinese candy and also some fortune cookies, which are not traditional but we figured since they are sweet they can also serve the same purpose, right?
Dumplings. There is a legend that says that the more dumplings you eat during the New Year the more money you will have.
Leafy greens. Leafy greens signify long life for parents. We used green leaf lettuce as part of our party set-up, placing the egg rolls and spring rolls on the leaves and they brought lots of color too.  Make sure you are using the leaves whole as this is the important part.
Black sesame rice ball soup. Rice balls are associated with being together.
Lucky fruit. Tangerines and oranges are believed to bring good luck and good fortune so they are displayed in homes during New Year as well as being a traditional Chinese New Year food.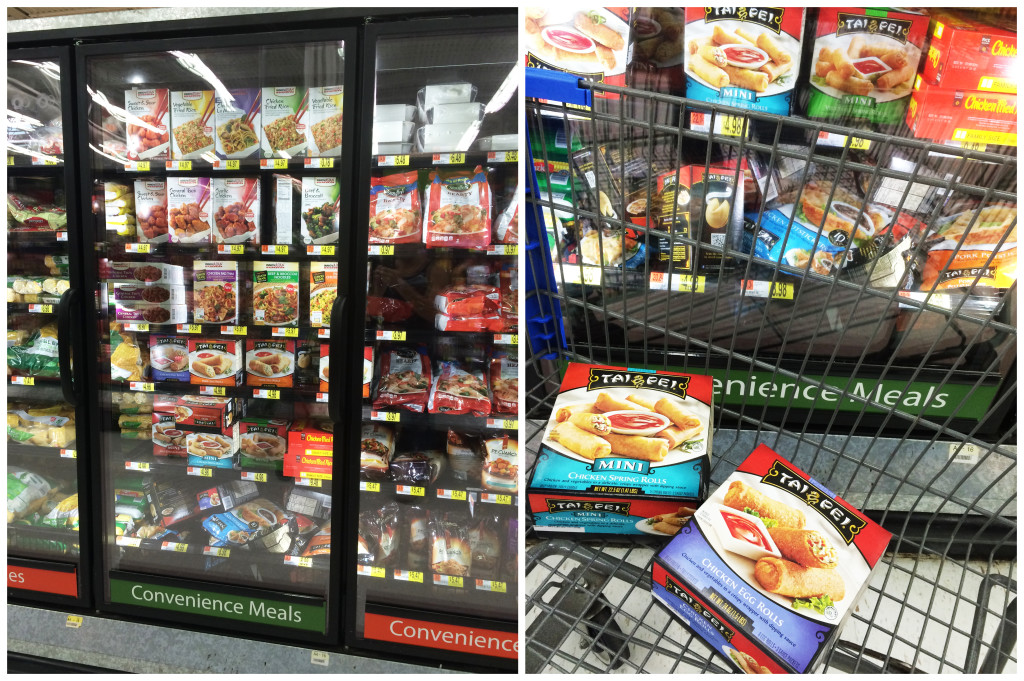 My family and I are learning a little more about the Chinese culture and traditions and we love the belief that celebrating the Chinese New Year will bring our family good fortune for the year ahead and my kids loved getting a little money in their red envelopes along with good fortune!  My children also found that some of the traditions for Chinese New Year are similar to our own Guatemalan traditions, among them staying up late on New Year's eve, cleaning the house and launching fireworks on New Year's Eve.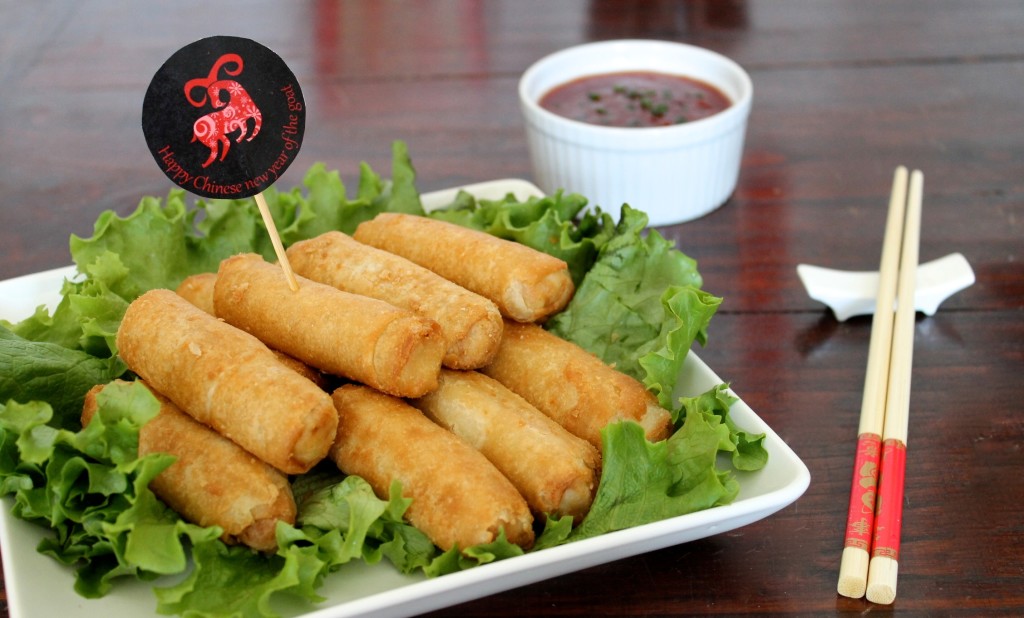 When you go to the Chinese New Year tab on the Tai Pei® Facebook page and click on the red envelope app, you get a discount coupon to print (coupons are limited). You can also follow @TaiPeiAsianFood on Twitter and Tai Pei® on Pinterest.
Are you going to celebrate the Chinese New Year? Let me know how you are celebrating it and good fortune to you.