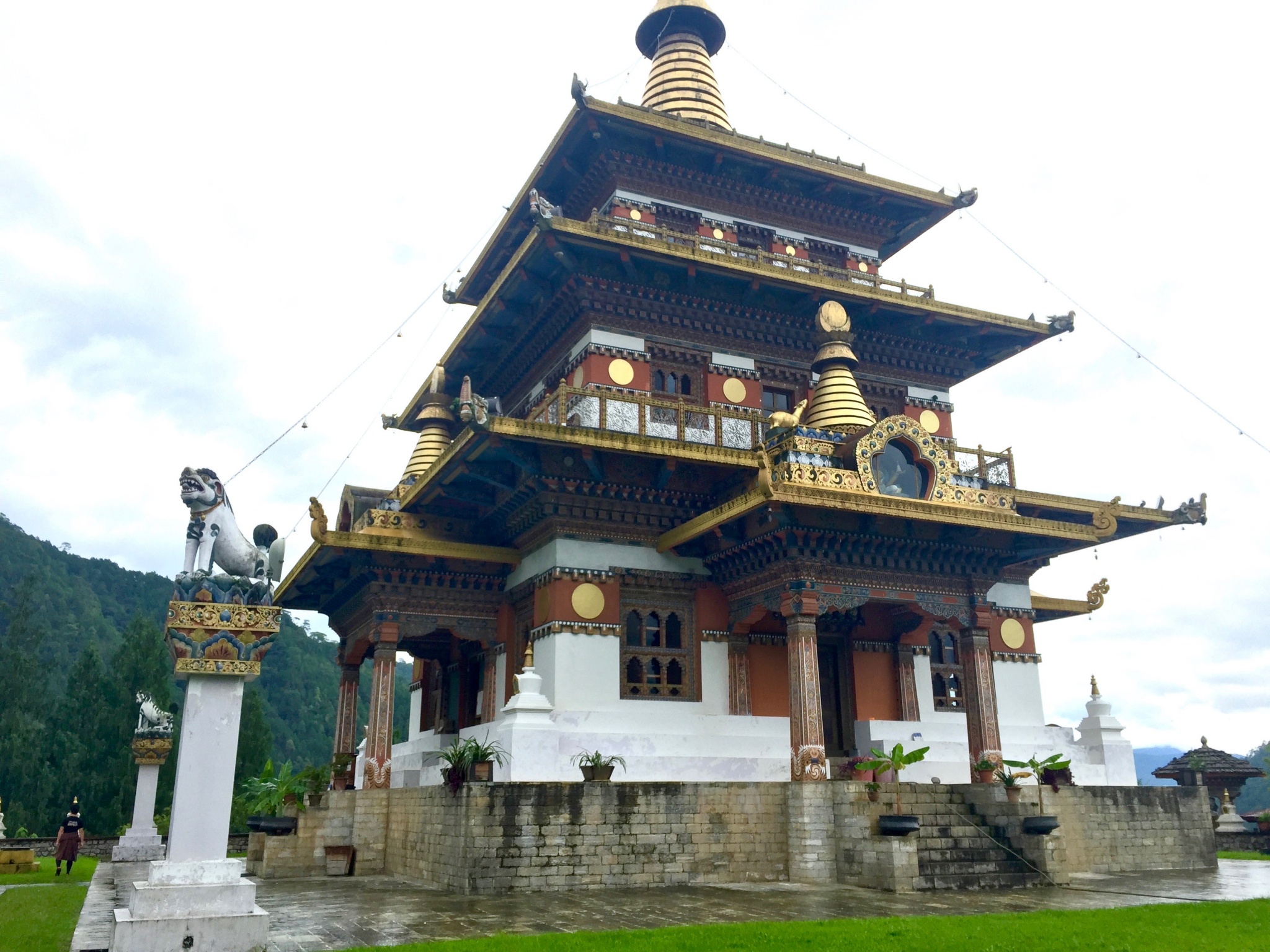 The last great Himalayan kingdom Bhutan is a country with stunning landscapes, strong cultural and environmental protection policies, untouched forests, nomadic tribes, astonishing traditional textiles and a charismatic and beloved polyandrous king making it a truly unique place to visit. But, surely the thing that most tickled my fancy was the importance of their national religion, Vajrayana Buddhism, also know as Tantric Buddhism that is actively preserved and practiced in all the territory. I was hooked and ready to be pulled in.
The first time I heard the name Bhutan was when someone was talking about this remote little country where they measured the wealth by the people's happiness. "Wow, that sounds interesting and impractical at the same time," I first thought. Since then, the name always lingered in my mind and, as I normally do, I fantasized about a far away land, isolated and shut off from the spreading tentacles of globalization.
I had never considered going to Bhutan because of its reputation for being costly, making it a more attractive destination for American and European retirees. The idea came back to me when, during my stay in Darjeeling I was talking about my fascination with Buddhism and a local asked me; "Have you considered going to Bhutan?" So that sparked my interest once again.
Opinions about Bhutan are divided. You can find faithful supporters still referring to it as the last Shangri-La and praising the country for its steady development, scarce corruption, green policies and so many other redeemable efforts. Nevertheless, there others are find many faults with this country referring to it as "the dark side" of Bhutan. Sure, like any other country, Bhutan has its problems, such as their issues with the Lhotshampas, the isolation of certain areas, a growing need for funds for new hydroelectric projects and so on, but aside from that, I think this beautiful country is worth visiting.
I was a bit skeptical about the mandatory tour; you see most tourists must book their travel through a Bhutanese tour operator. Tours are not precisely my cup of tea, and they mostly make me feel constricted and claustrophobic, but in this case, I had to compromise. Surprisingly, the tour turned out to be very enjoyable experience. My guide Sangay and the driver were the best, my hotels were beautiful, the food was fantastic, and everything was top notch. And although I prefer a backpacker's style of traveling, I can't help admitting that I enjoyed being pampered and having everything organized for me. Having come from India where I traveled solo, this felt like I had gone to heaven.
Since I was already in India I entered by land from the hectic and insufferable border city of Jaigon into the tranquil and composed town of Phuentsholling. The difference was outstanding, and even I could see in my tour guide's face that he didn't enjoy coming to the Indian border. We took as least time as possible and headed to the capital of Thimpu, where we would continue the tour over to Punakha, Phobjikha Valley then to Paro and Ramthangkha where we climbed to the top of the iconic Taktsang Monastery, better known as Tiger's Nest.
So, if Bhutan has sparked your interest do your research. Like peeking through the keyhole of an impressive Buddhist door, you won't see the whole picture, but you will get a glimpse of something truly unique and magical.
If my incessant babbling didn't convince you yet, here are five reasons why you should visit Bhutan.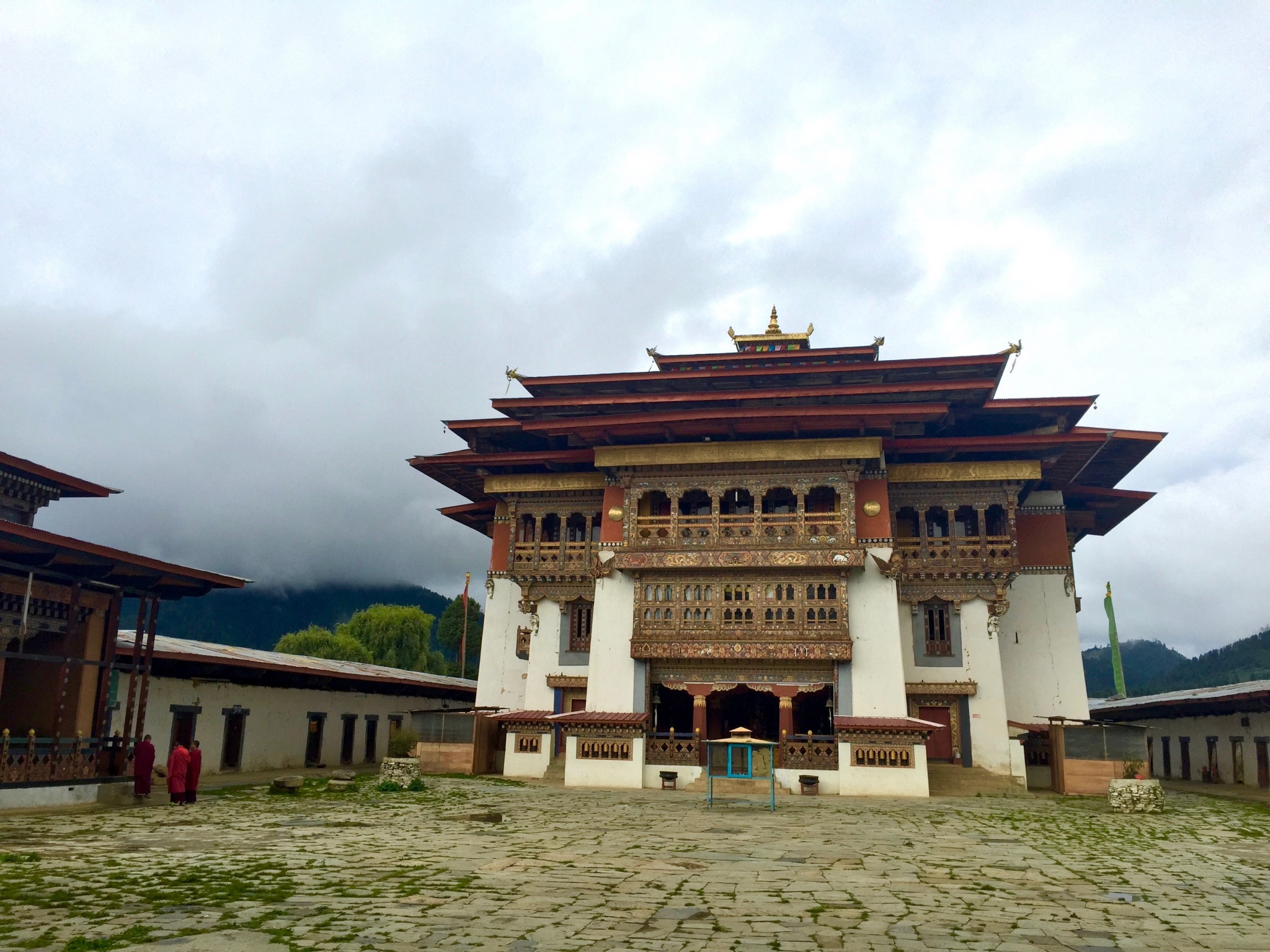 1. Beautiful Traditional Architecture
I have seen some impressive buildings in my time, but I think the massive Dzongs are some of the most extraordinary constructions I have visited. When you walk into these ancient monastic fortresses, you can't but feel tiny and overwhelmed. Every corner has sublime details, and their beauty lies in the mixture of their raw but solemn structure. History flows as a strong but silent current amongst the numerous columns and colorful quarters. My favorite was the Rinpung Dzong at Pato, where for a moment, I sat down on the stairs and just watched as the little Buddhist kids ran playfully in their red robes through the courtyard. It was an otherworldly sensation. Houses and structures are beautiful; built following the traditional way of construction, with colorful wooden frontages. In Punakha, I was greeted and surprised by the many artistic depictions of a rather unique traditional Bhutanese symbol: the sacred phallus. My tour guide felt very amused at my apparent shock and coyness. They certainly took me by surprise.
2. Happy And Warm People
Probably because of the GNH, foreigners come with expectations of how happy we want Bhutanese to be. They are normal people, living their lives like any of us. Nevertheless, although I didn't have much interaction with the other Bhutanese people, the ones I encountered seemed very content and all-around lovely people. They were so welcoming and helpful, and you can feel they felt a rooted bond to their country. I always felt taken care off and nurtured by them.
3. Awe Inspiring Natural Wonders
When you drive through the countryside, many white houses stand statically, contrasting with green rice platforms giving the landscape a beautiful, organized quilt-like pattern. Mountains appear like a lush green fabric undulating amongst the clouds, divided by crystal clear rivers and jagged rock formations. Boasting a 70% of intact forest, Bhutan is one of the leading countries in conservation, and for the avid birdwatcher or trekking enthusiast, it proves to be the doorway to a natural paradise.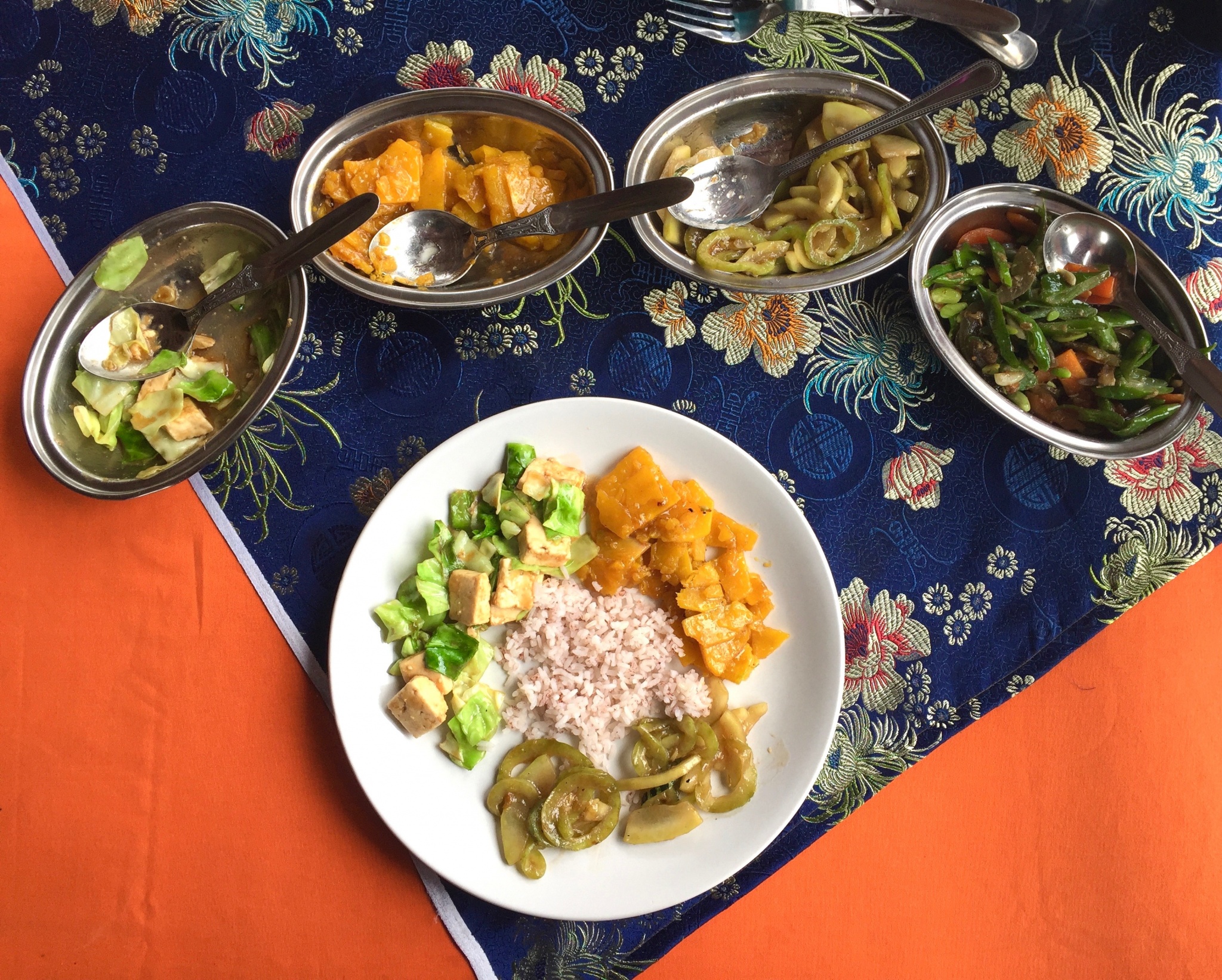 4. Delicious And Spicy Food
In Bhutan, I ate better than I have eaten in a very long time. I'm a vegetarian, and after India, I was happy just to eat something that wasn't swimming in thick gravy. The Bhutanese spoiled me with an array of local vegetables, simmered and occasionally sautéed in butter, rich creamy soups, and their local red rice. Although I'm a sucker for local food, I couldn't bear to eat a whole plate of their traditional chili cheese. Those Bhutanese sure love their spicy food as you can see by the hundreds of red chili peppers hanging beautifully outside the houses.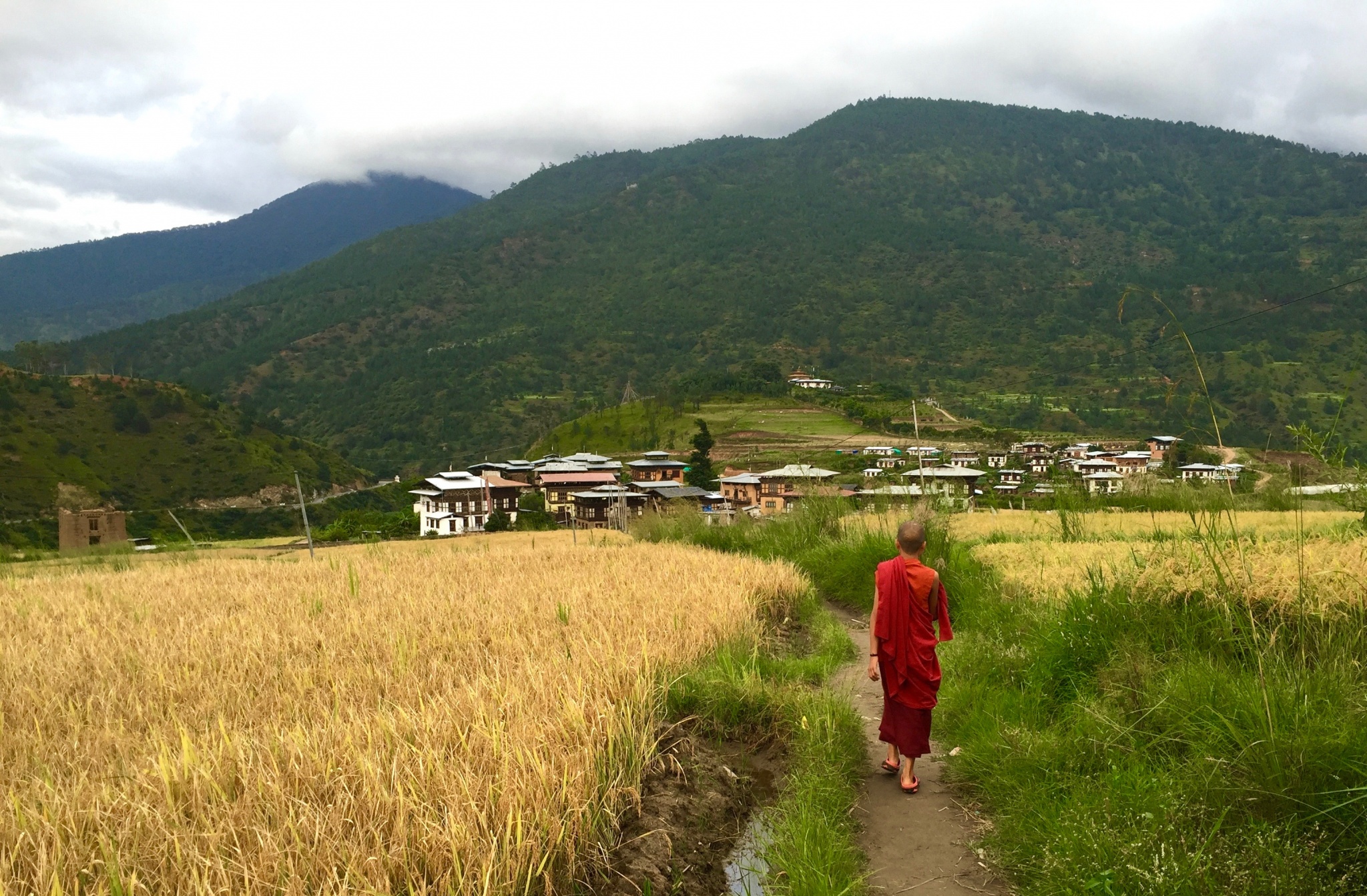 5. The Spirituality And Philosophy Of The Buddhist Religion
Easter religions prove to be fascinating to me, and the one that holds a special place in my heart is Buddhism, especially Vajrayana. With a strong mythological background, you feel like ancient Bhutan, and Tibet were filled with demons, gods, and deities, some pestering the lives of common folk, who were saved by magical Lamas and Adepts. If you are a nostalgic like me, you will romanticize about how one of their patrons, the mischievous and beloved Guru Rinpoche, freed the land of demons and rode off to the Taktsang Senge Samdup cave, mounting a magical tigress and meditated inside the cave for three years. It's nonsensical to try to map the history of Bhutan rationally, so it's just better surrender to its own set of rules.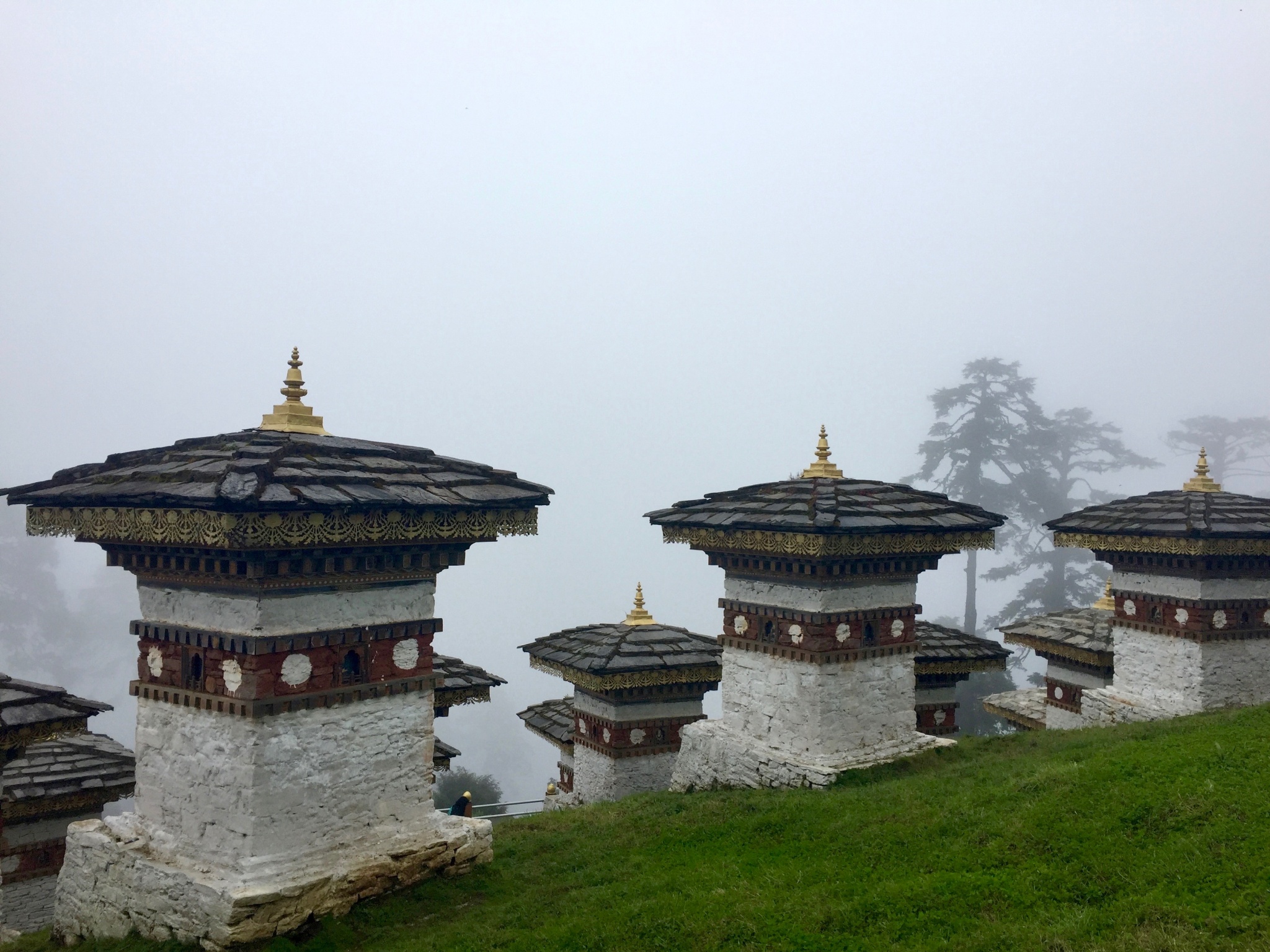 I would love to get lost in the mountains of Bhutan, share with the nomadic people, tour all the Dzongs, witness all the traditional dances, hike their untouched mountains to see the elusive Takin (there's a legend behind this strange national animal) and so many other things. However it's Bhutan's mandate to travel with a guide that keeps this country untarnished by the foreign world. Nothing can withstand the powerful forces of change and this thought just makes me wonder how Bhutan will evolve under international pressure.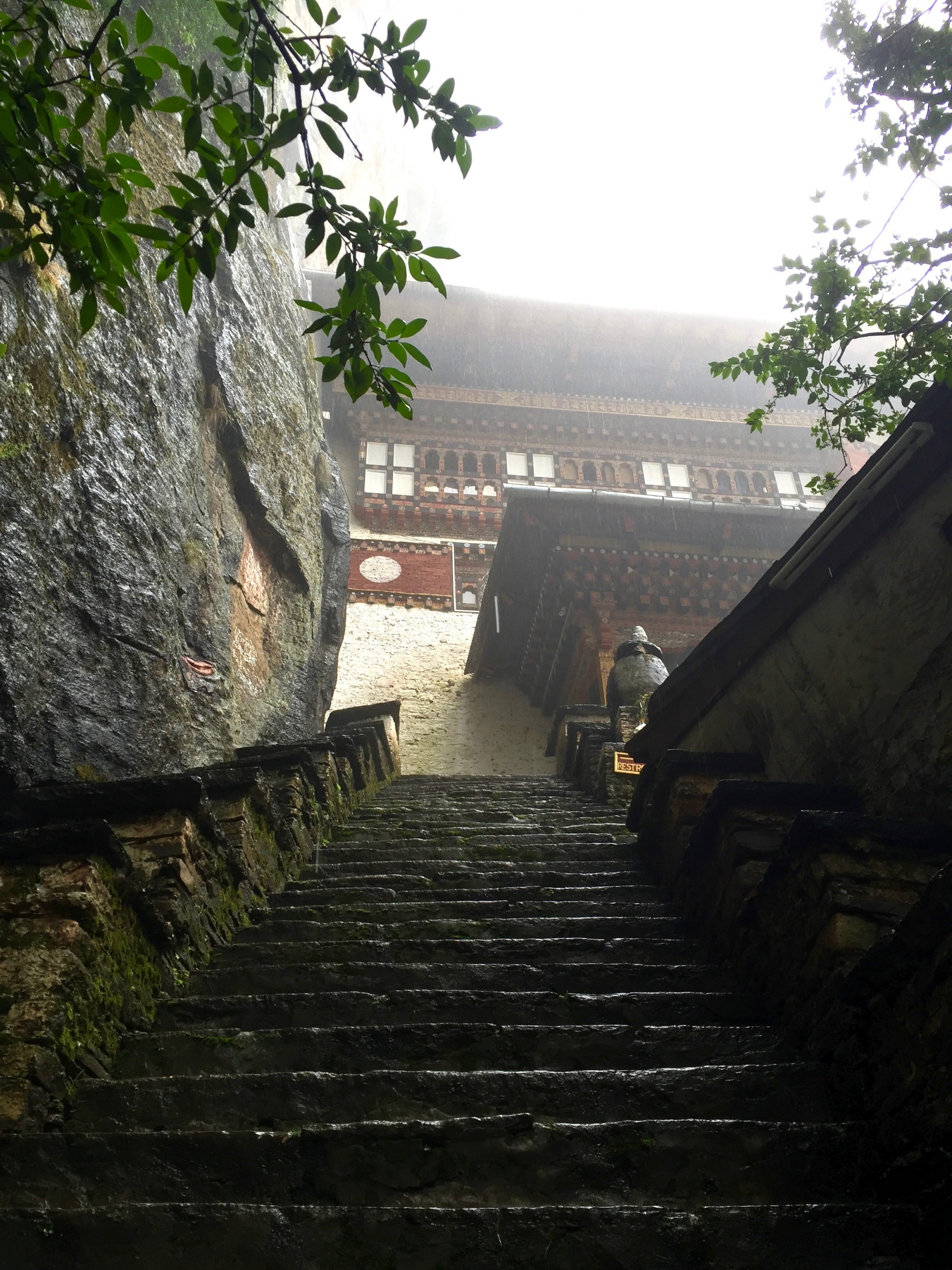 Traveling to Bhutan can be a life changing experience for those looking for a destination where the people hold on to their culture and value happiness above all. So, if you think this is for you, hurry up and head down there before Bhutan's pristine nature is changed; I would return anytime.
Latest posts by Gaby Martinez
(see all)