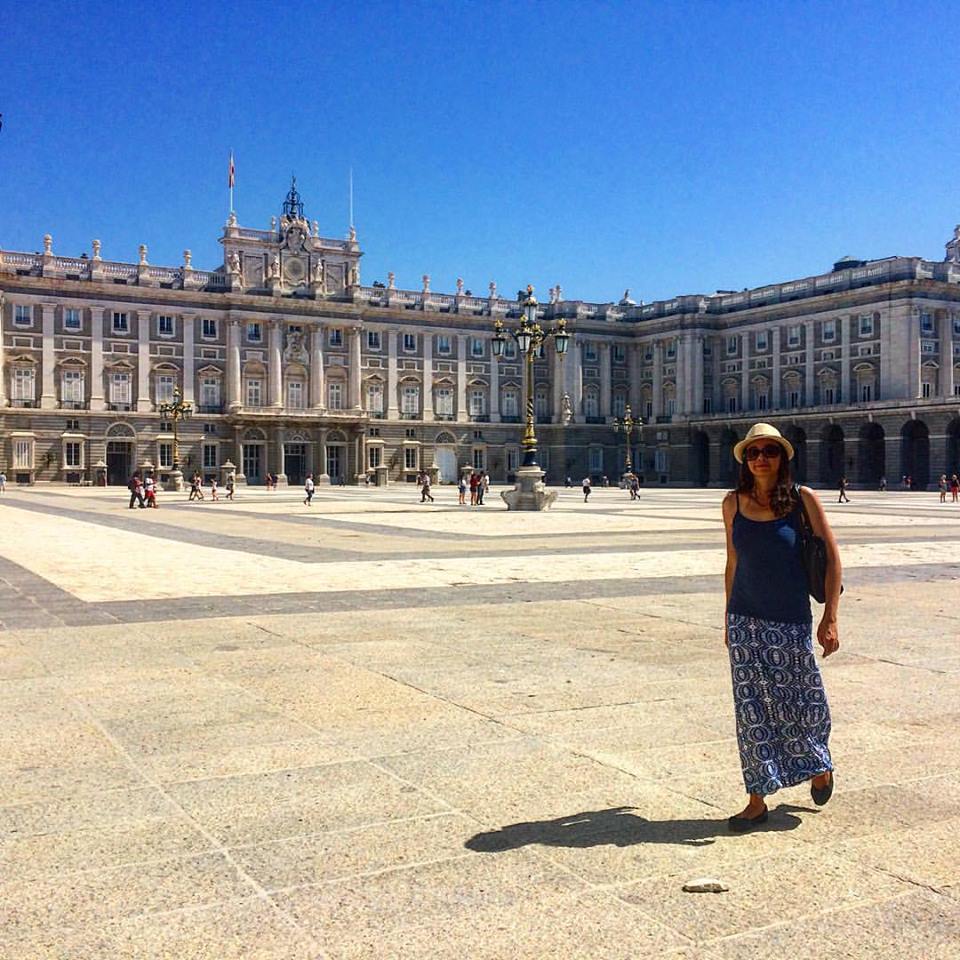 Many of us are planning for summer travel. No matter where you're headed to here are some great tips for protecting yourself from the heat during summer travel.
Many of us are spending so much time outdoors exploring, enjoying the beautiful weather and taking advantage that the kids are off from school to travel. We just got back from a trip to Europe and Morocco; it was the kid's first time traveling to another continent and during the five weeks we spent exploring we spend so much time outdoors walking along historic cities, visiting castles, riding camels and yes, I have to admit it, even chasing a Pokemon or two.
I live in Florida and I thought I knew what heat was until we walked for miles in the Marrakech Medina in 109F weather. Through it all my kids were amazing. On our five weeks of traveling with the family, I learned some important things and one of the most valuable is that you need to be prepared for all kinds of weather and you need to protect yourself and your eyes from the elements if you are spending all day outdoors weather you are hiking along the coast in Sweden, taking a stroll along el Refugio Park in Madrid or getting your picture taken with monkeys and snakes at Jna el Fnaa in Marrakech.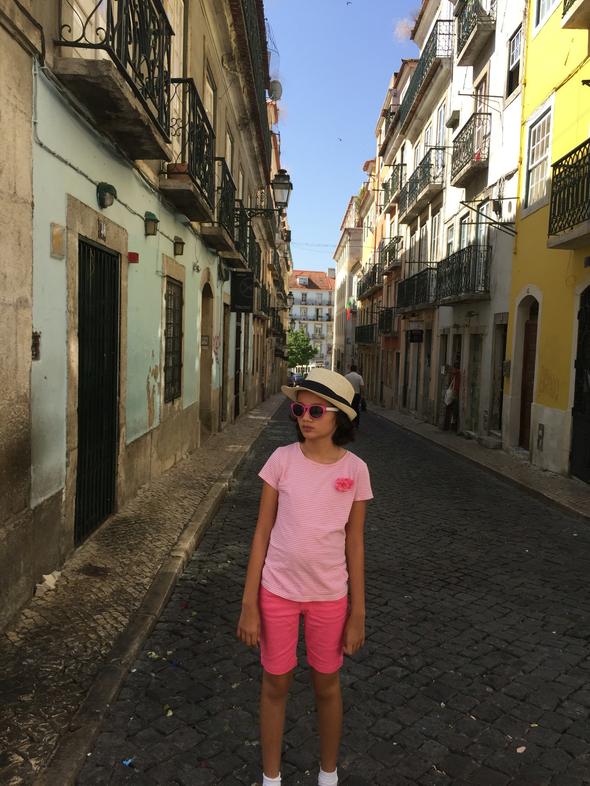 Sunglasses are not just for the beach. Sunglasses protect your eyes from the sun and from many other things. During windy days sunglasses protect your eyes from dust, sand or any other flying debris and if you are taking a bike tour around Paris or a segway tour of Barcelona eyeglasses protect your eyes from flying insects or other things that may be flying in the air. The glare from the buildings and streets in a city can also damage your eyes. If you need to get some new sunglasses before heading on your summer vacation your best bet is to buy glasses online. You can buy your sunglasses from SmartBuyGlasses, with one of the largest selections of styles, you are sure to find the perfect pair. There are so many choices and it's much more convenient than setting out to look for sunglasses at the mall.
Always bring a hat. Hats not only protect you from the sun but they also make those Instagram pictures look awesome! There are lots of hats on the market that travel well and look beautiful. I like to buy hats when I travel as souvenirs and they are easy to pack, yes really!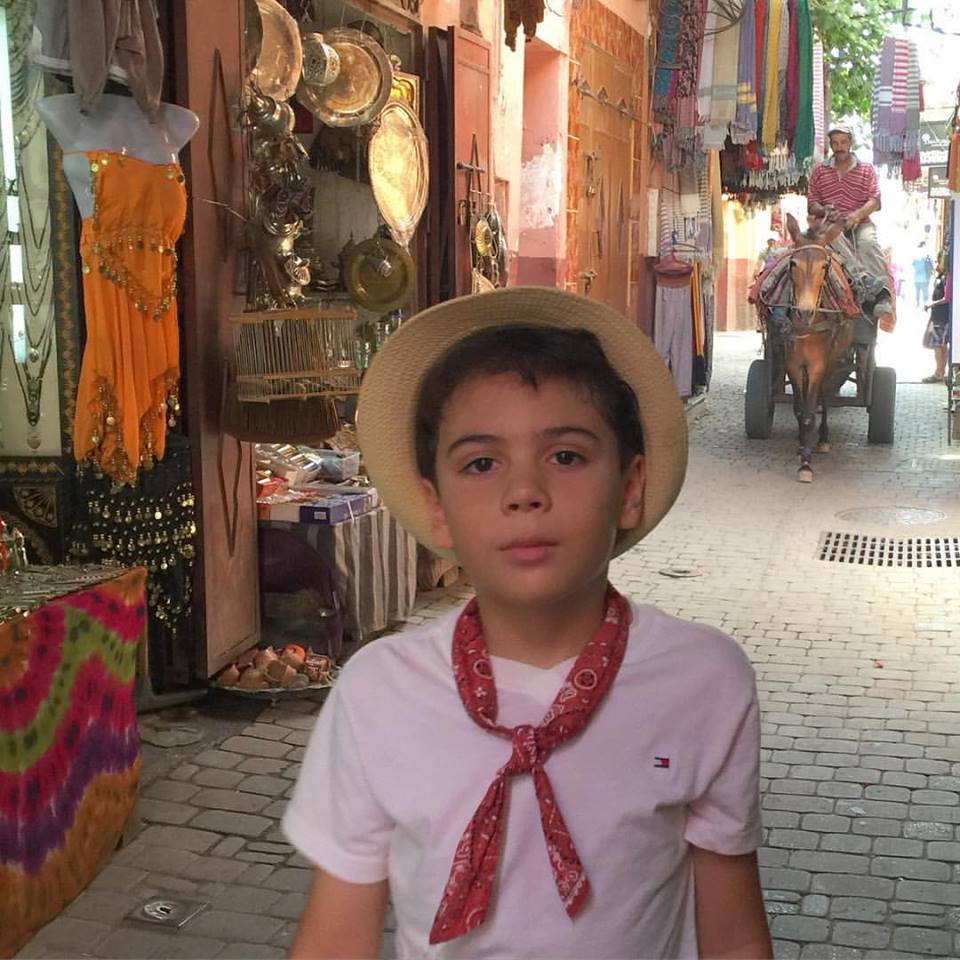 Don't go outside without sunblock and bring sunblock with you everywhere. Again sunblock is not just for the beach. Walking outside while touring a destination exposes your skin to the sun for an extended period of time so bring a travel-sized sunblock along with you so you can reapply it.
Keep hydrated and remind kids to drink water every half an hour or so if the weather is hot. Sometimes with the excitement of visiting a new place, you can forget to stay hydrated. I always carry a refillable water bottle in my purse and when we are out and about visiting a new city or destination we try to take breaks every couple of hours and sit down to drink something in a cafe or under the shade of a tree in a park or plaza. We love these little breaks that let us take in everything that is going around us and rest while we people-watch or enjoy the scenery.
Find ways to stay cool. It's a good idea to pack a fan, whether it's a fancy paper and wooden one or an electric battery operated travel fan. For places where the heat is dry and there is no humidity in the air a fan with a mister attached will work even better. We also found these cooling bandanas that you can put on your neck, you soak them in cold water and they keep you cool for hours.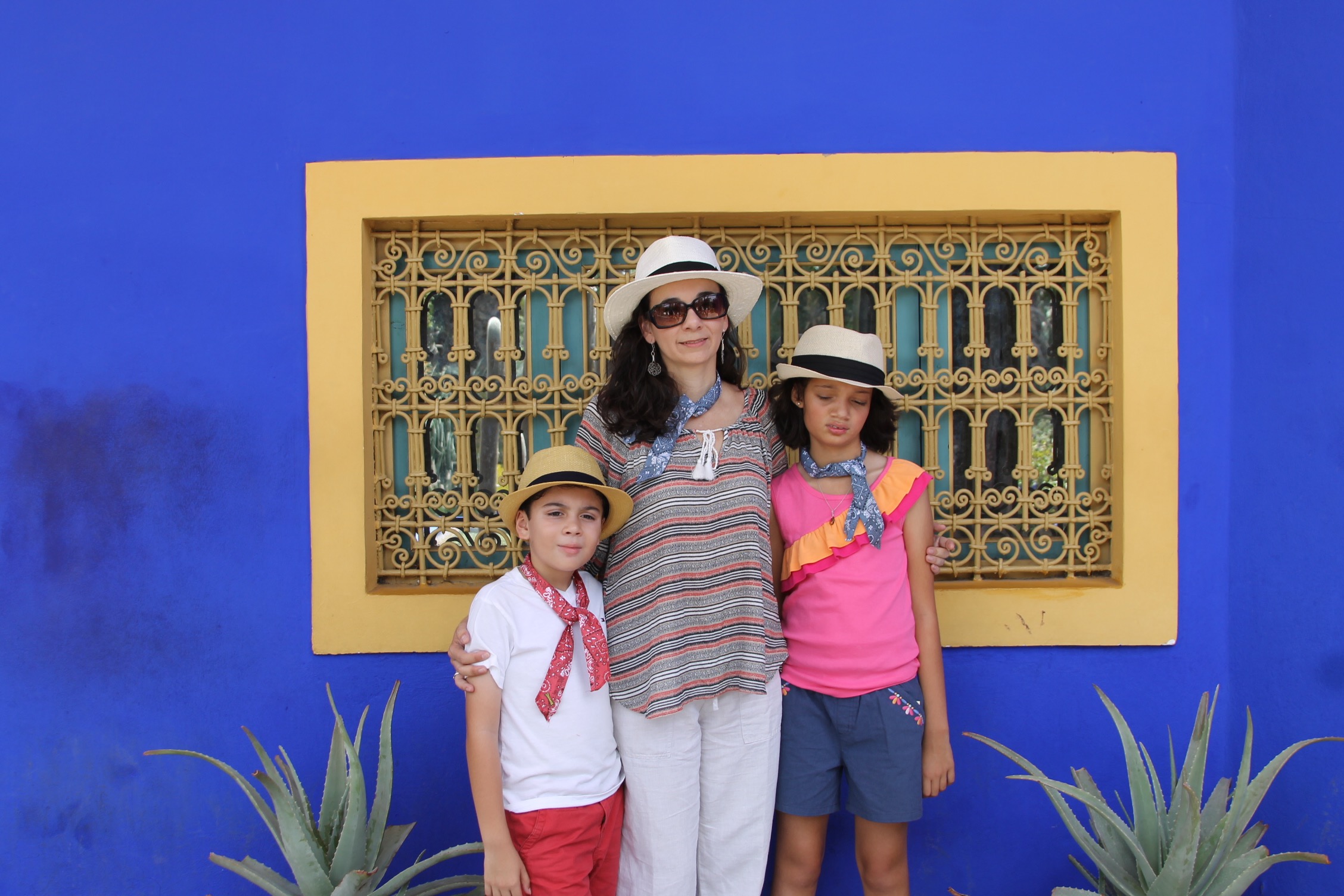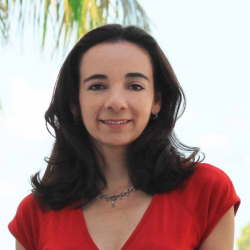 Latest posts by Paula Bendfeldt-Diaz
(see all)