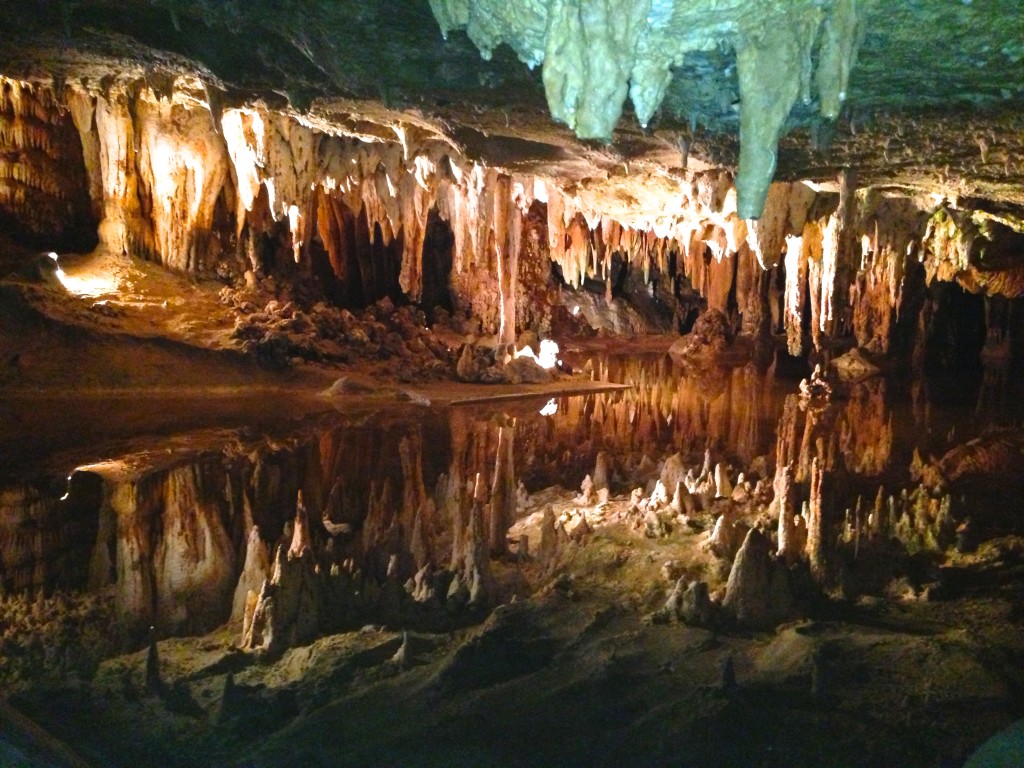 Ever since I was a child growing up in Guatemala I have been visiting my aunt and cousins in the Washington D.C area and I had gone to the Luray Caverns many times. As we planned our trip to Washington D.C. with my own children going to the Luray Caverns in Virginia was one of the things I really wanted them to experience.  The Caverns are situated in the Shenandoah Valley in Luray, Virginia and they are the largest caverns in the Eastern United States.
It was a cold day in December when we visited and I had not been there for at least 20 years so I did not know if my memories of them where accurate.  As we went down to the caverns I it got a lot warmer and it was also quite humid, which was a nice change from the chilly cold air outside.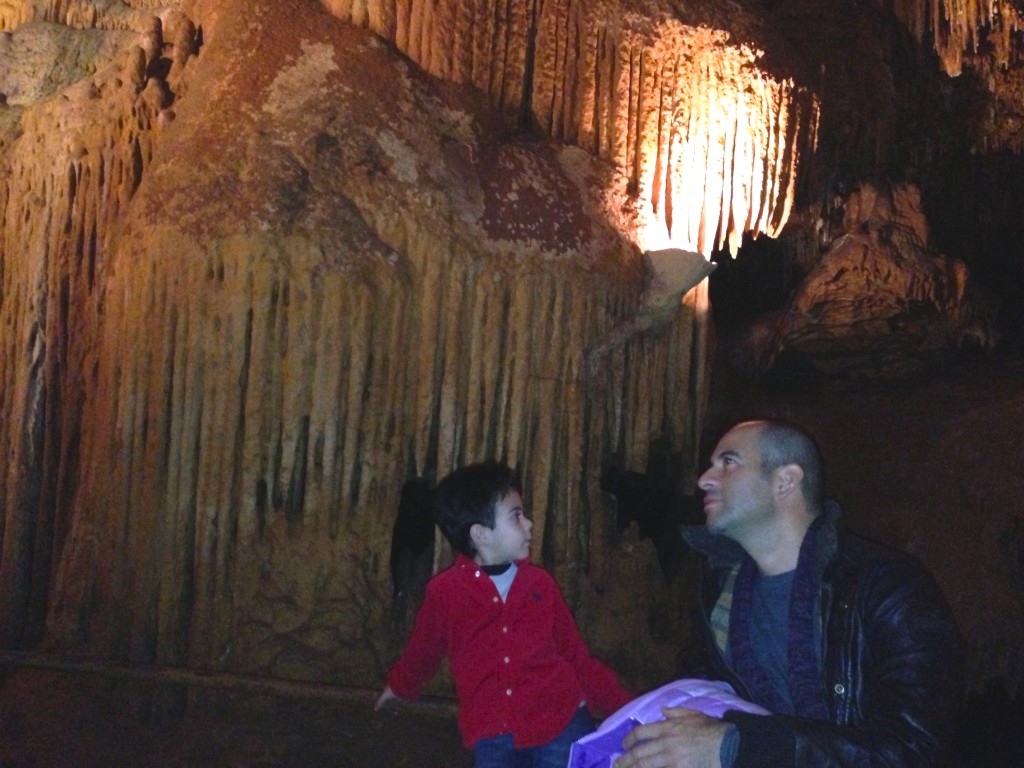 My kids where in awe from the moment we started seeing the beautiful rock formations.  We walked looking at and learning all about: stalagtites, stalagmites, columns and draperies. Then we came to the beautiful  Dream Lake, a shallow lake, only inches deep, that acts as a mirror reflecting all of the stalagtites on the cavern's roof, a truly beautiful sight. The lake looks like it was painted or like something out of a dream.
Luray Caverns where discovered in 1876 and they where declared a natural National landmark in 1978. More than 500,000 people visit them each year.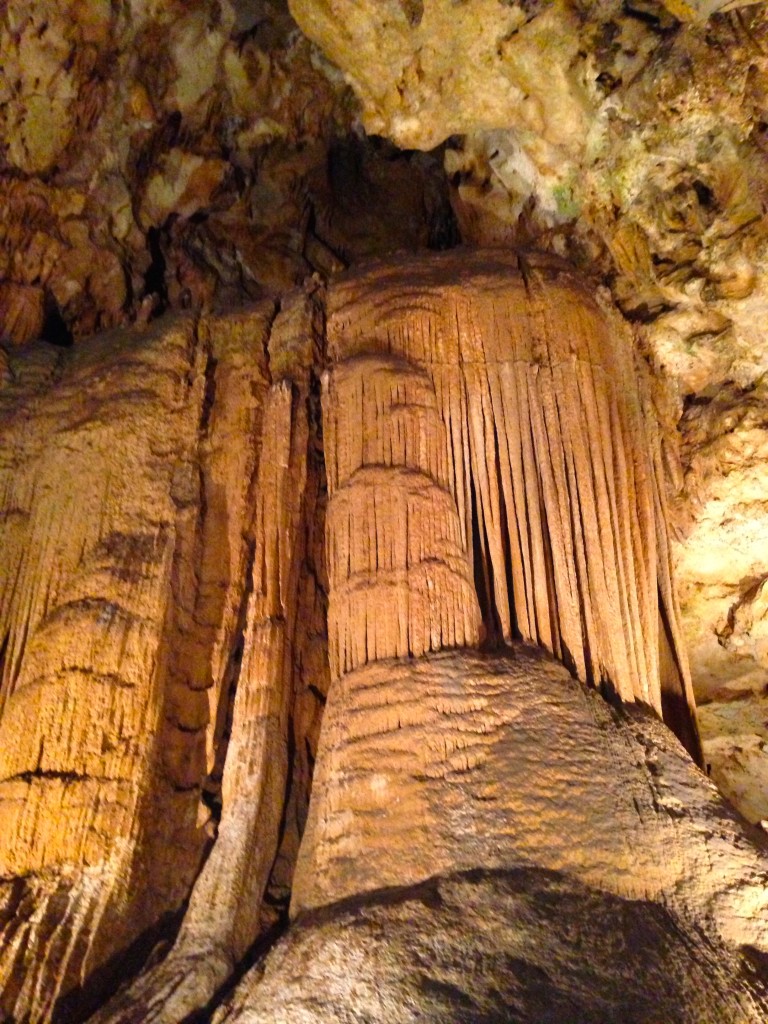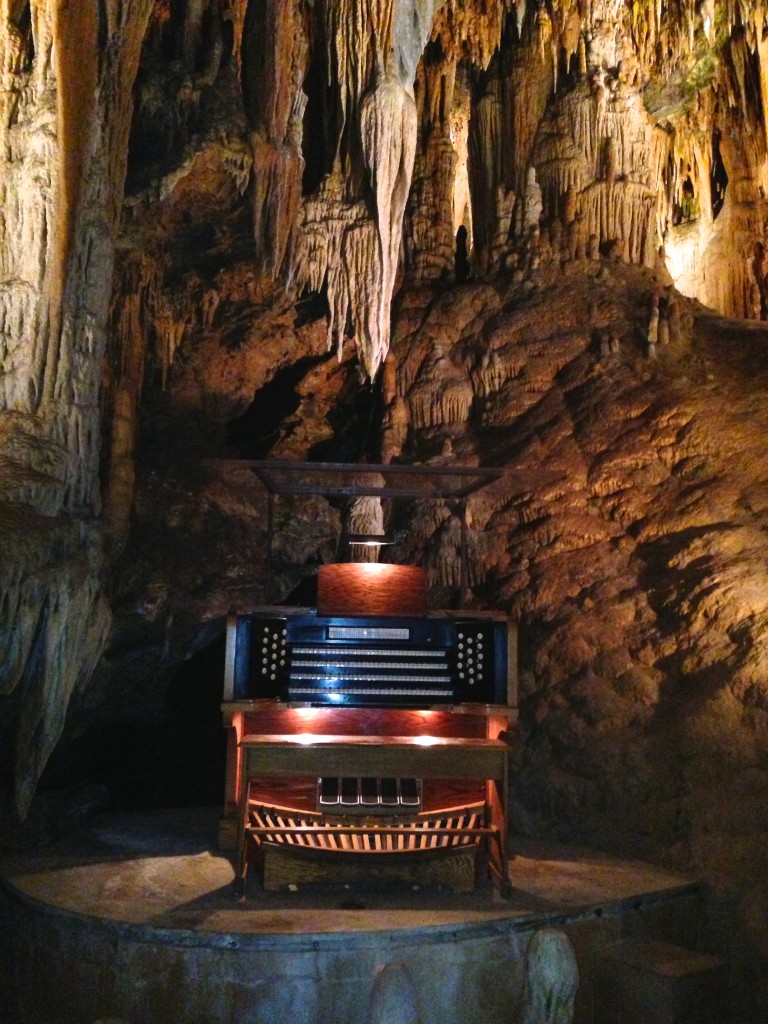 Some of the rock formations are really very impressive but since the cave has been open to the public for so long there has been some damage done to the still forming stalagtites and stalagmites, which is unfortunate.
In the 1950's a Stalacpipe Organ was installed in the caverns.  Using a series of  rubber tipped plungers next to 37 stalactites. The organ literally makes stalactites sing by gently tapping them throughout three acres of the caverns, making it the largest natural musical instrument.
We did not get to hear the organ as it is only played for special occasions but we did get to see it up close and saw some of the plungers in the cavern's ceiling.  The kids thought this was so cool.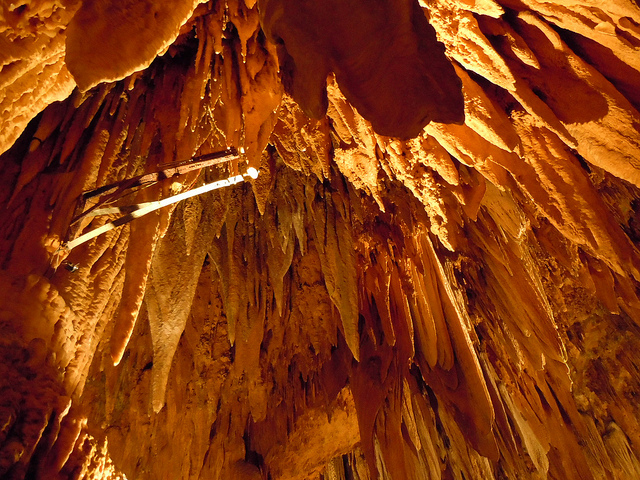 Visiting the caverns brought back many happy memories of when I was there with my parents and grandmother as a child.
The caverns are really interesting but the price is kind of steep and the caverns are very commercial with lots of tourists, paths, stairs, railings and electric lights which for me takes a lot away from experiencing this natural wonder. Having said that they are well worth visiting at least once.
To find out more information you can visit the Luray Caverns website and like the  Luray Caverns on Facebook to stay up to date with their events.
I remember vividly how impressed I was the first time I visited and loved to see my kids experience the caverns as well. Now I can not wait to take them to caverns that are in a more natural state and are less comercial, I'm thinking maybe we can go tubing in Guatemala's Candelaria Caves. What are your favorite caverns?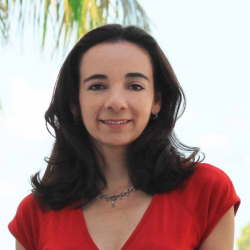 Latest posts by Paula Bendfeldt-Diaz
(see all)