This shop has been compensated by Collective Bias, Inc. and its advertiser. All opinions are mine alone. #SweeterTogether #CollectiveBias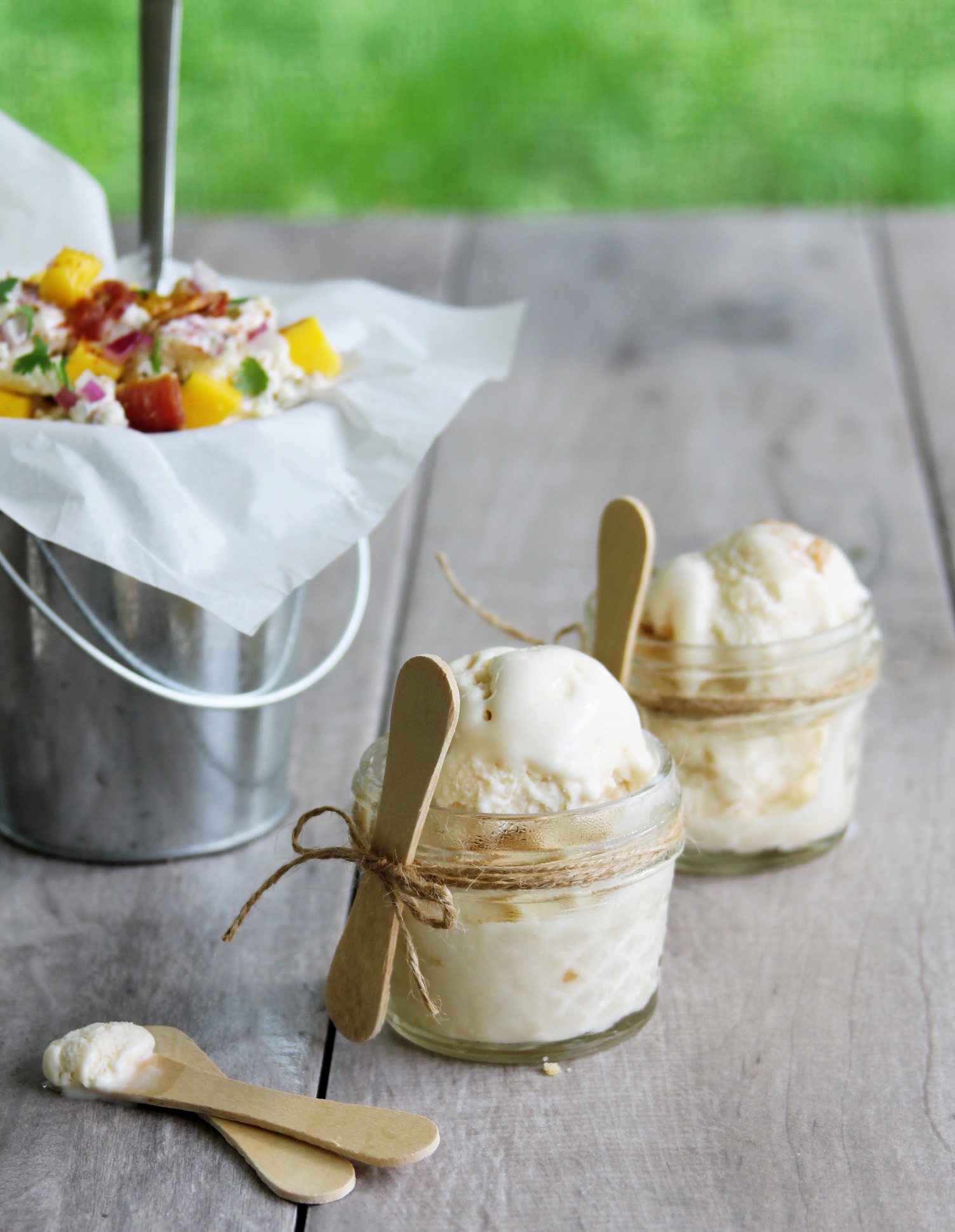 When I think summer BBQs, picnics and get togethers there are certain foods that always come to mind as classic summer foods. Two of these are potato salad and ice cream. Potato salad always pairs great with anything you decide to throw on the grill and ice cream is simply the ultimate summer dessert. But if you want to make that summer meal truly special you also have to make the food special as well and that is why last weekend I decided to make an awesome bacon and mango yogurt potato salad and followed our meal with our favorite ice cream: EDY'S® SLOW CHURNED® Simple Recipes Ice Cream.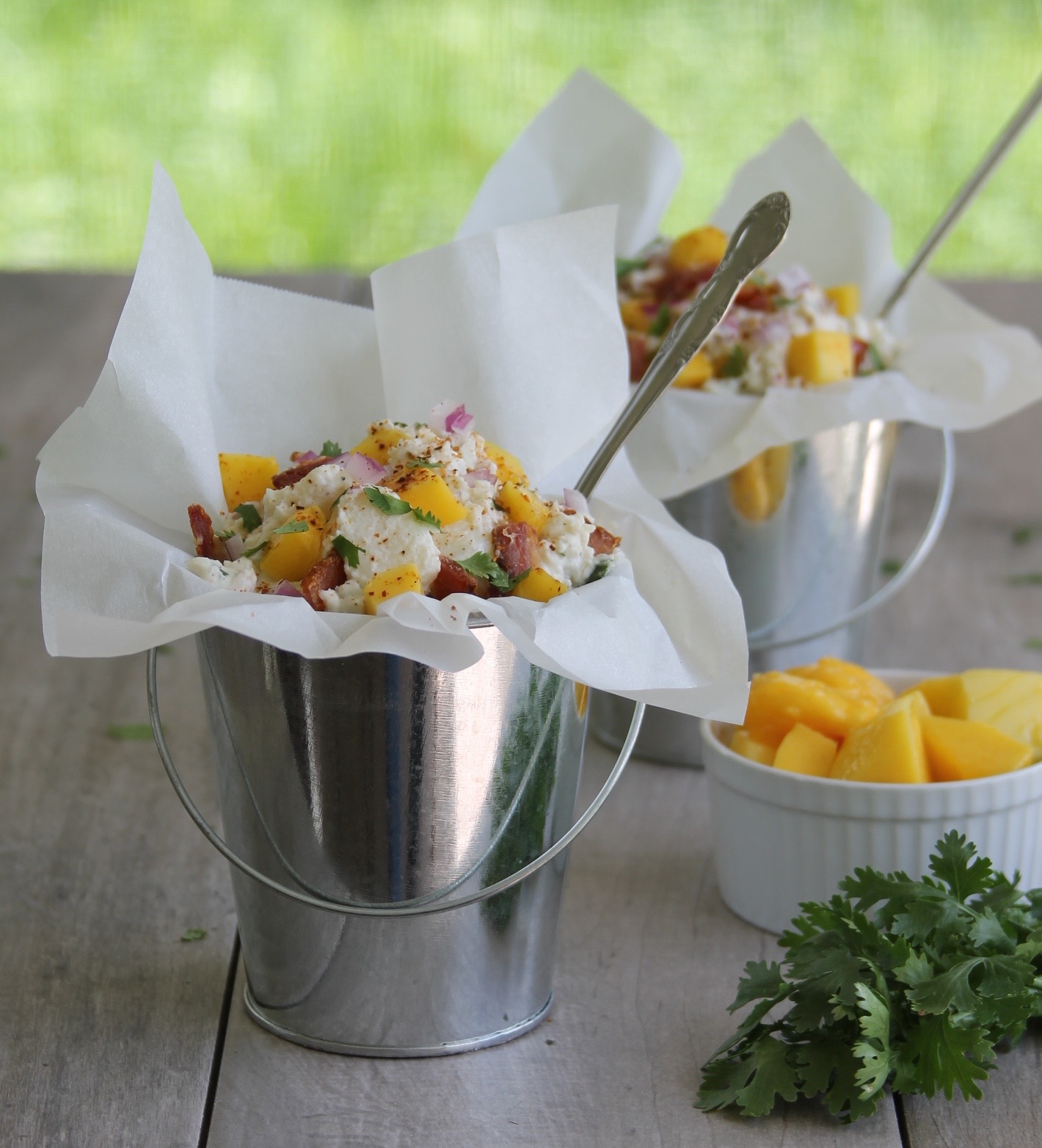 We will be traveling for 5 weeks this summer and my parents are already getting nostalgic and saying how much they will miss the kids since they are used to seeing them every week. I know the kids will also miss los abuelos so this weekend we invited them over for a backyard picnic. I wanted to make the meal special so I decided to ditch my traditional potato salad recipe and create something different instead. They have mango trees in their backyard and this summer the trees are just filled with mangos which means we always have fresh homegrown mangos at home. As I looked at the mangos I thought: what if I added mangoes to the potato salad?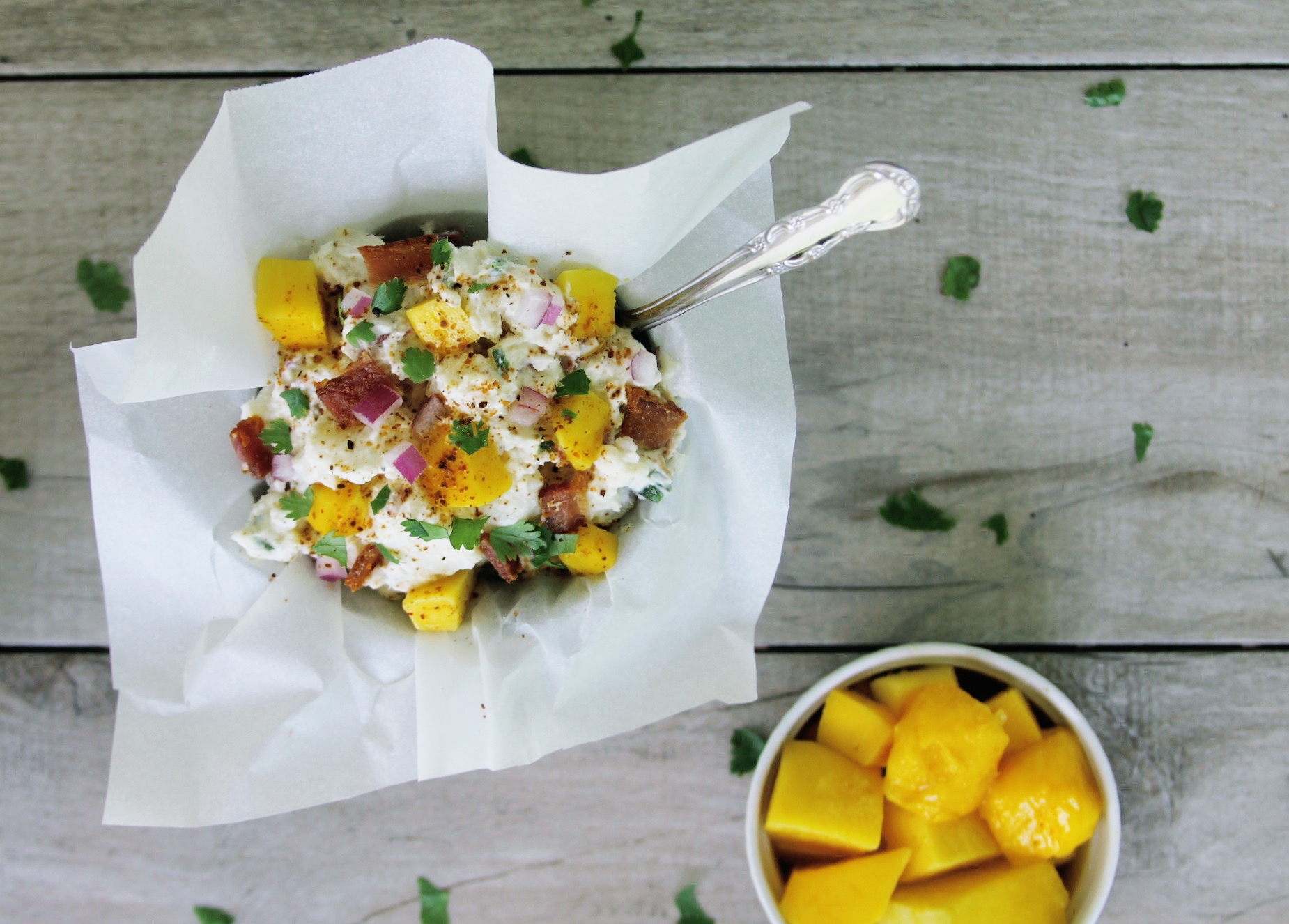 Although mango and potato salad might seem like a strange combination at first I assure you that this bacon and mango potato salad will be your new favorite potato salad recipe! And because it's made with yogurt and fresh mangos it's refreshing and light and tastes so good that no one realizes it's made with healthy ingredients. This was so good that even my kids who are not huge potato salad fans devoured it, although have a feeling that they ate so fast because they also wanted to finish dinner so they could get to the ice cream!
Bacon And Mango Potato Salad
Ingredients
Bacon And Mango Light Potato Salad
1 pound red potatoes cut into 1 inch pieces
1/3 cup mango chopped
1/3 cup celery chopped
1/4 cup red onion chopped
3 slices of cooked bacon cut into small pices
3 tablespoons plain nonfat Greek yogurt
2 teaspoons grainy mustard
1 tablespoon lime juice
¼ cup cilantro chopped
1/4 teaspoon kosher salt
1/2 teaspoon of tajín spice
Instructions
Place potatoes in a saucepan filled two-thirds with water over high heat and bring to a boil.
Reduce heat to low and simmer until potatoes are tender, about 10 minutes. Drain and cool slightly.
Combine yogurt, mustard, lime juice, salt and ¼ teaspoon tajín spice.
Add celery and red onion to the potatoes and combine with the yogurt dressing. Mix until all ingredients are well combined.
Fold in mango, bacon and cilantro.
Garnish with additional cilantro and sprinkle remaining tajin spice.
http://growingupbilingual.com/2016/latino-parenting/bacon-mango-potato-salad/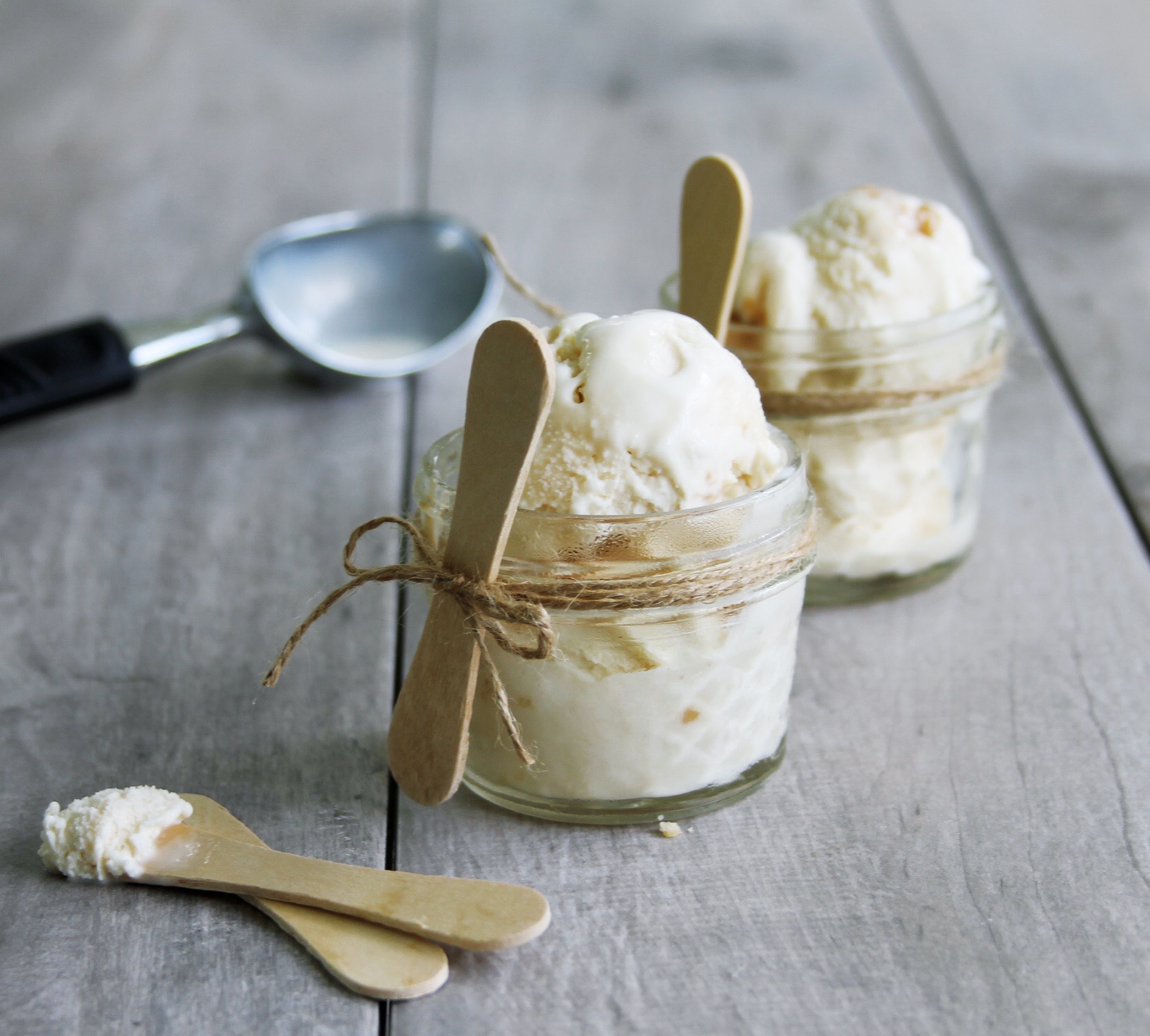 When they came over it was still too hot outside and we ended up having dinner al fresco in the lanai but we still wanted to give it that summer picnic kind of feel. We served the potato salad in small tin buckets and the served EDY'S® SLOW CHURNED® Caramel Delight Light Ice Cream and EDY'S® SLOW CHURNED® Vanilla Light Ice Cream in small mason jars each with a wooden taster spoon tied to it.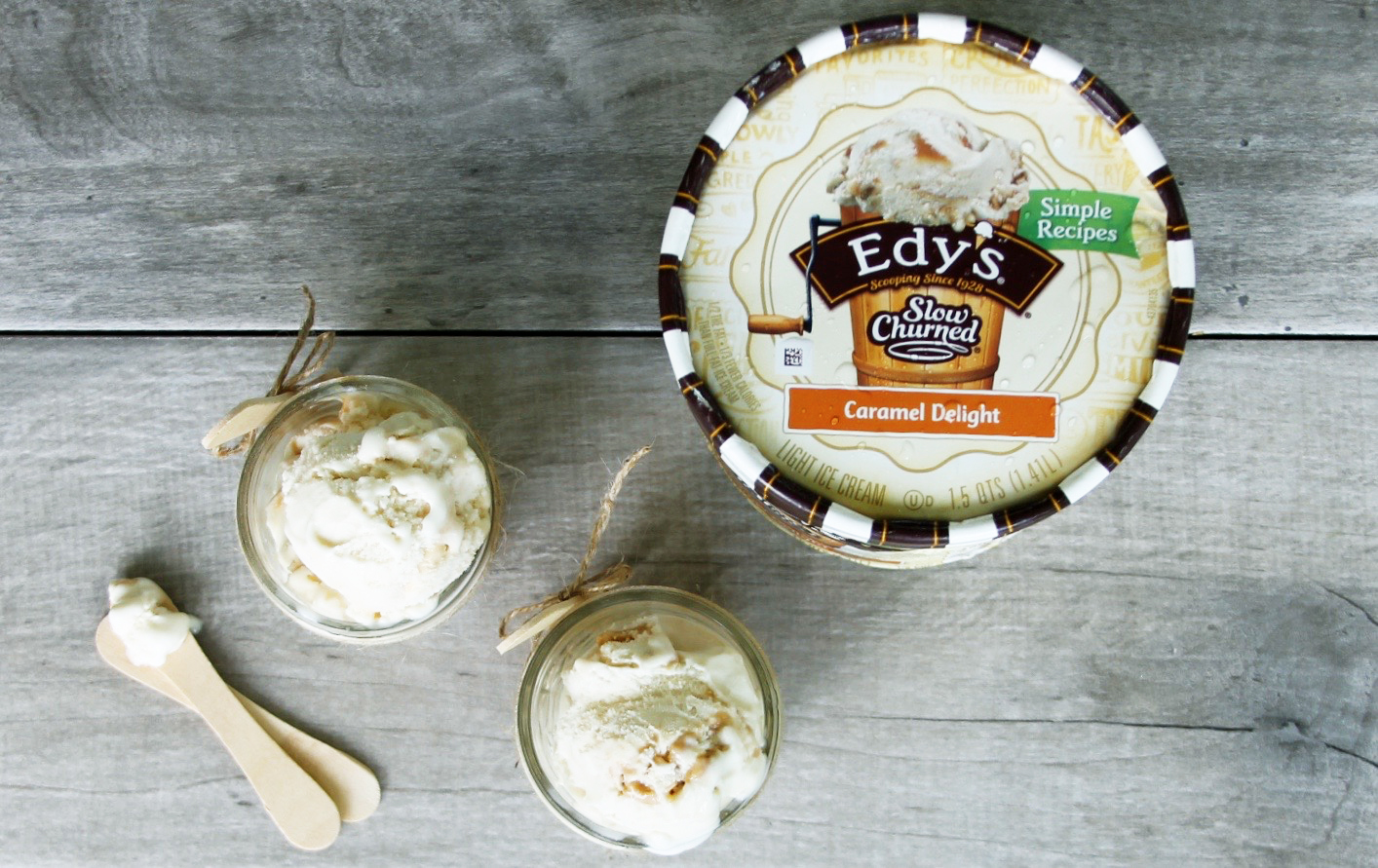 We always have EDY'S® SLOW CHURNED® Simple Recipes Ice Cream in the freezer. It not only tastes amazing but it's made with real, simple ingredients including fresh milk & cream with no rBST, no artificial colors or flavors and no GMO ingredients. So while everyone was quietly indulging in their delicious EDY'S® Ice Cream, smiles on all of their faces as we all enjoyed this moment together it felt so good to know that I was not only making everyone happy but that I could feel great about what I was feeding my family.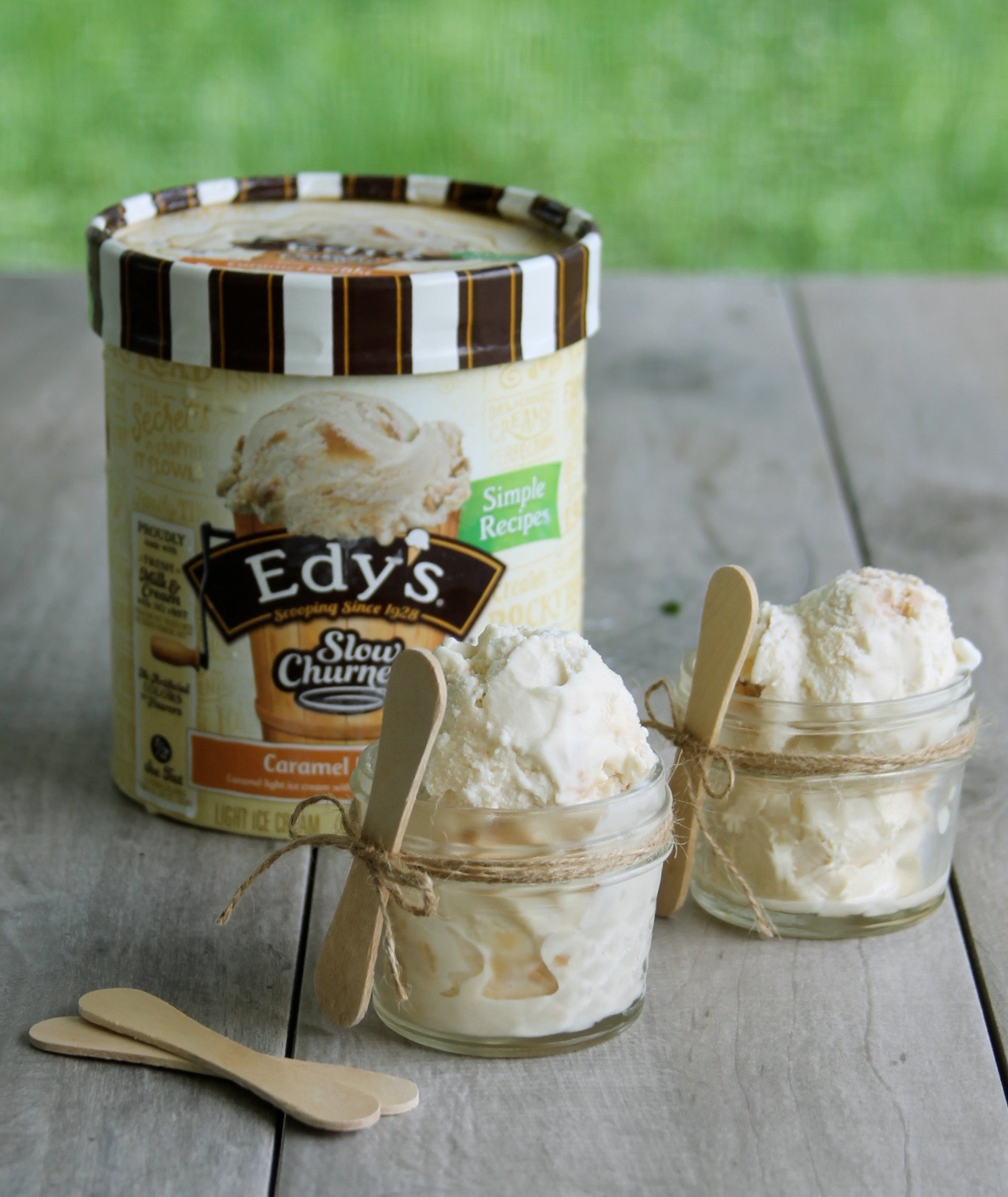 There is just something about sharing ice cream that brings back memories of childhood summers and every time sit down and enjoy some EDY'S® Ice Cream is just takes me back to those times. It feels fantastic that now as a parent I get to make those summer memories together with my kids!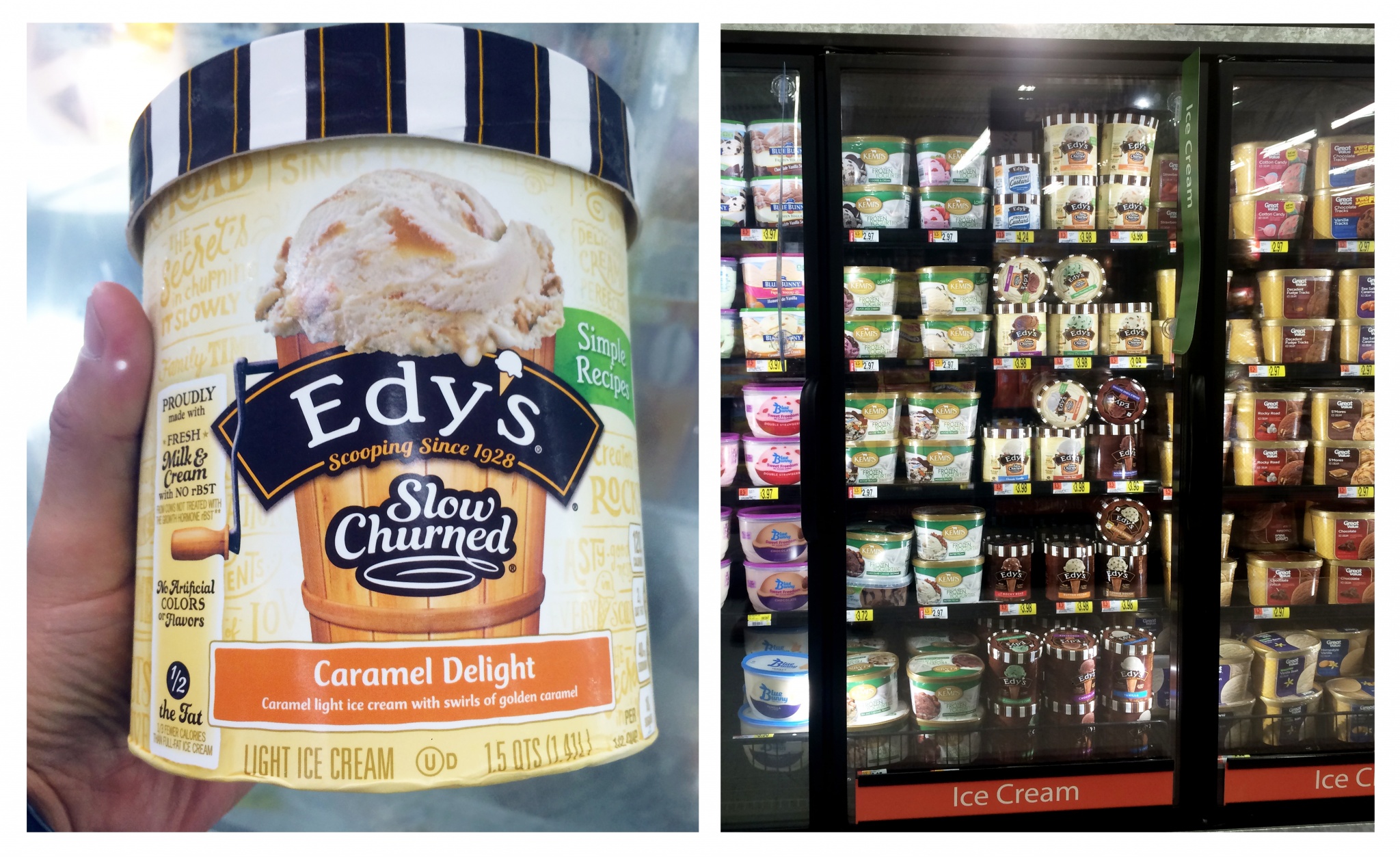 I always buy EDY'S® SLOW CHURNED® Simple Recipes Light Ice Cream at Walmart. You can find it on the refrigerated isle along with other ice creams. During the month of June there will be demo's in many Walmart grocery stores, check out the list HERE to see if there is a demo near you.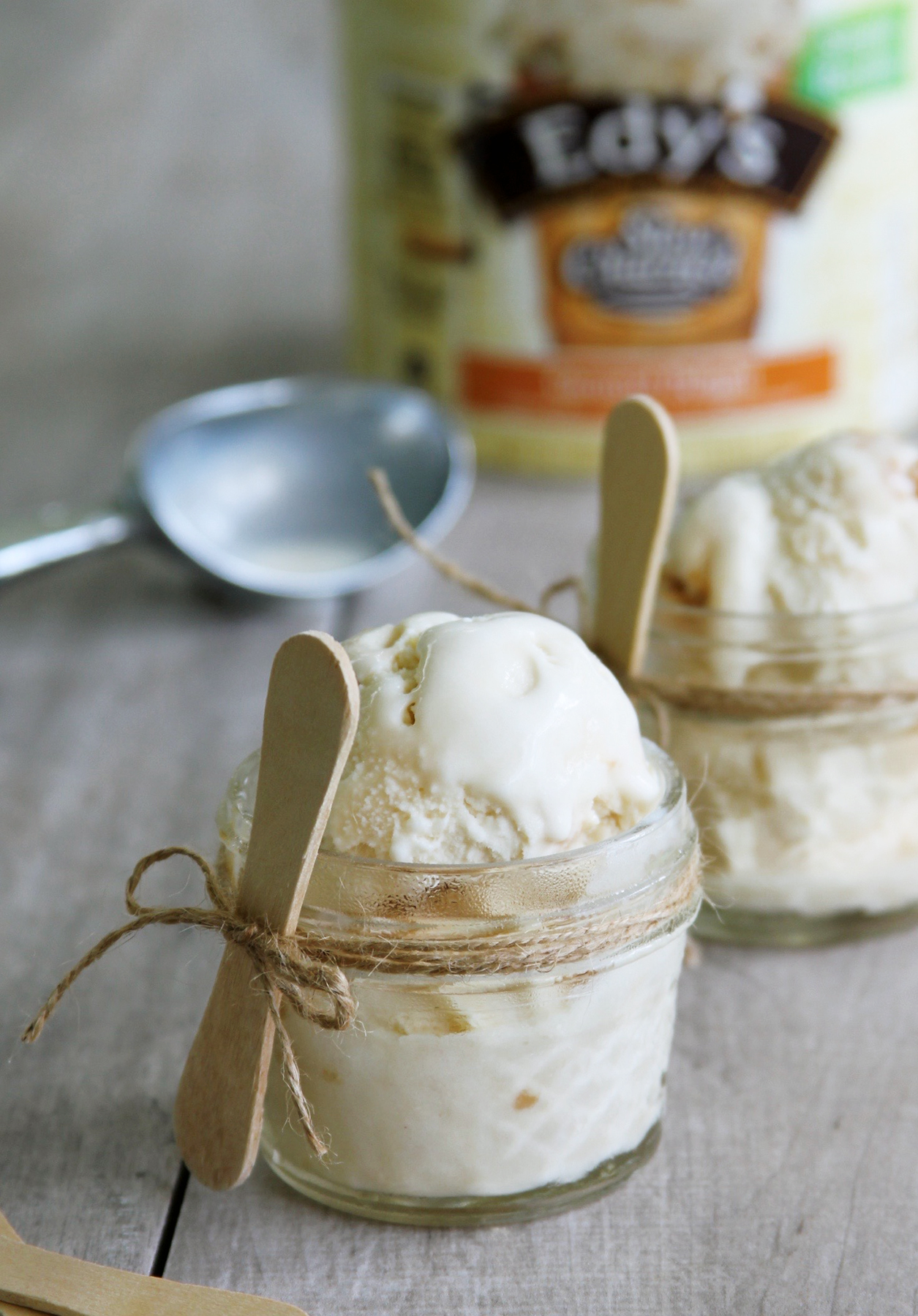 You can like EDY'S® Facebook page and follow @edys on Instagram to stay up to date with offers and delicious summer dessert ideas.