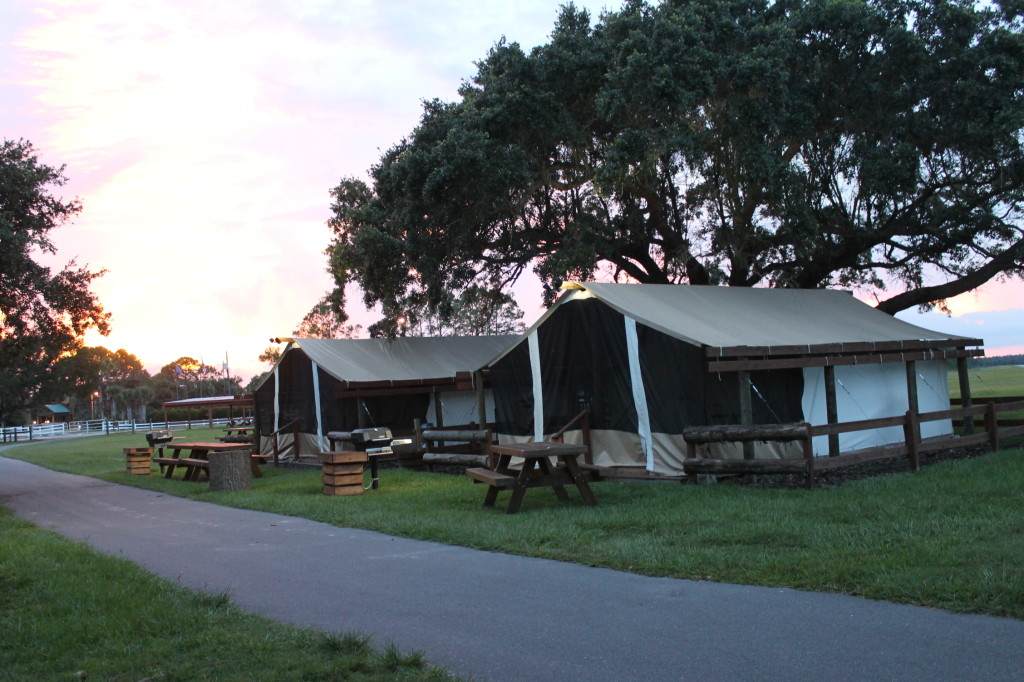 Growing up I used to go camping with my parents, I love nature and camping is such an wonderful adventure.  I had never gone glamping, or luxurious camping, until we recently visited Westgate River Ranch in Central Florida. Just an hour south of Orlando Westgate River Ranch is close enough to all the Orlando attractions yet could not be further away form the hustle and bustle giving you a real taste of Old Time Florida and letting you experience a working dude ranch where you can unleash your inner cowboy or cowgirl.
Here are 10 reasons why Glamping at Westgate River Ranch needs to be on your family's travel bucket list!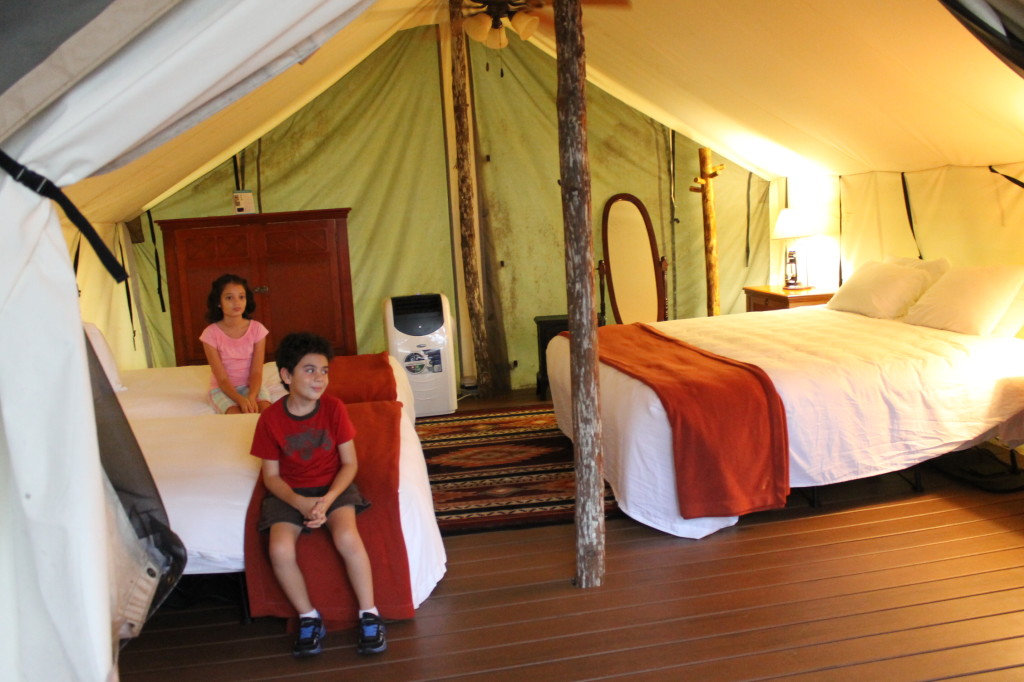 1. Camping without giving up on comfort
Glamping combines the best of both worlds: being close to nature while having a comfortable night sleep in a real bed. The tents at Westgate River Ranch are spacious with two beds, portable air conditioning/heating, mini fridge and microwave and a screened exterior deck that let's you eat al fresco or just relax taking in the outdoors but still protected from mosquitos or rain.  You also get a key to your own private bathroom equipped with a shower and with all the toiletries.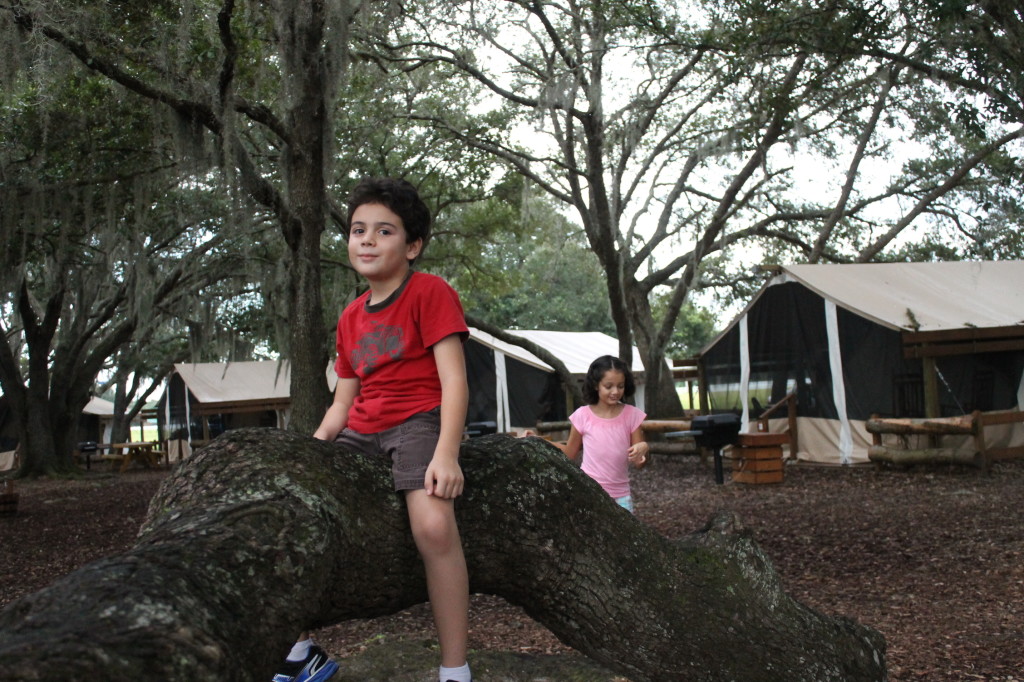 2. Less work means more time to relax and play
I love the outdoors and as a kid I loved camping but when the weekend comes around I want to relax and camping can be a lot of work. Glamping takes the stress and work out of camping: no need to lug around with the tent and all the cooking equipment and no more arguing over who forgot the tent pegs or why everyone is not helping to set up the tent.  At Westgate we arrived and where shown to our tent by our own Glamping Concierge who took us to a beautiful wooded area where the tents where set up in groups and who was available to cater to all of our needs: which meant I could relax and enjoy our little weekend vacation without roughing it!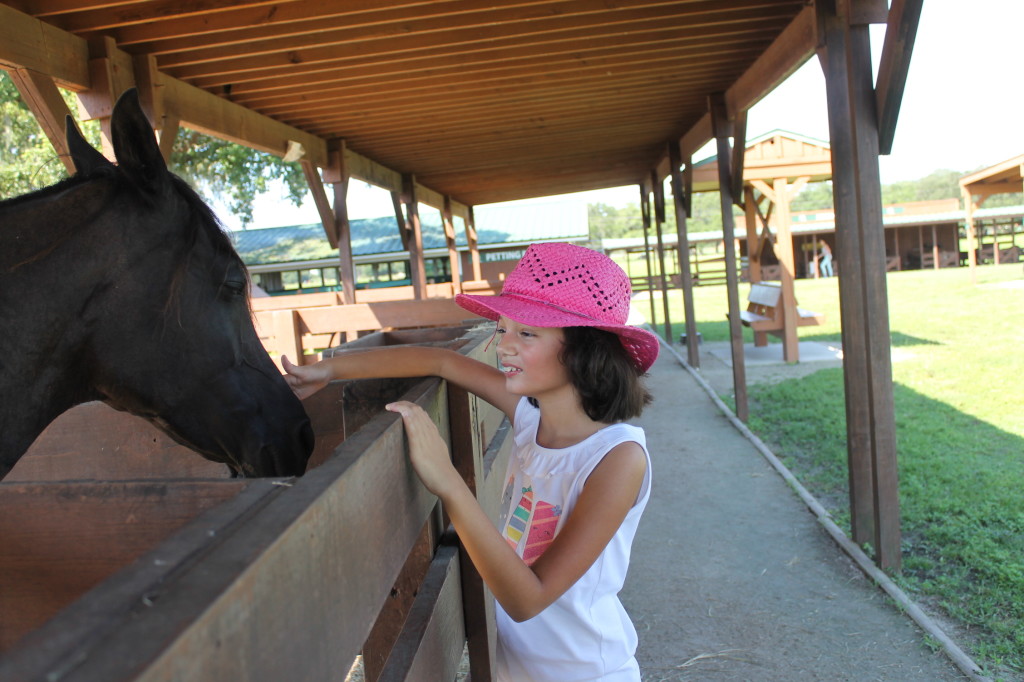 3. Being close to nature
Glamping at Westgate River Ranch lets you get out of the hustle and bustle of the city and of everyday life and you can enjoy the gorgeous scenery at the ranch and really get close and personal with nature.  In the morning we woke up to see the sunrise and spotted a beautiful owl. Later that day we visited the petting farm where the kids spent some time with horses, goats and other farm animals and at night we looked for frogs with our flashlights, which brought back so many happy memories from my camping adventures as a kid.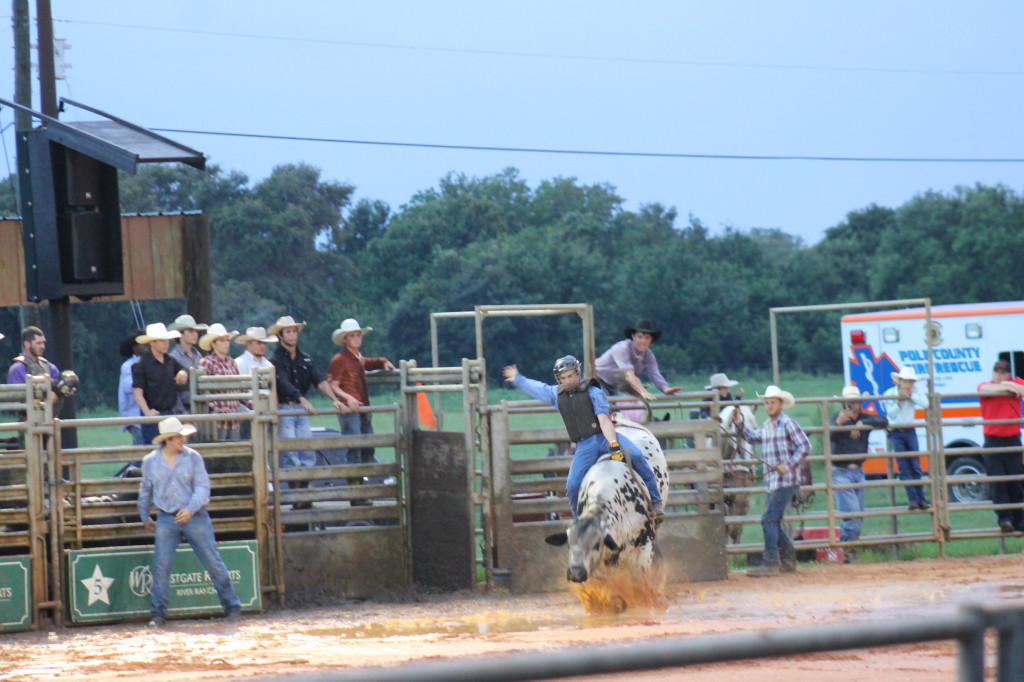 4. Experiencing a real dude ranch
Glamping at Westgate River Ranch puts you right in the middle of the action at a dude ranch! On Saturday nights there is a real rodeo with bull rides, trick riding, barrel racing and a fun "cow scramble" for the cowpokes. No one in our family had ever been to a rodeo and it was so exciting to see the rodeo athletes that had come from far and wide trying to hang on to the bull as it buckled and kicked.  The rodeo was so much fun and the kids have not stopped asking when we are going back!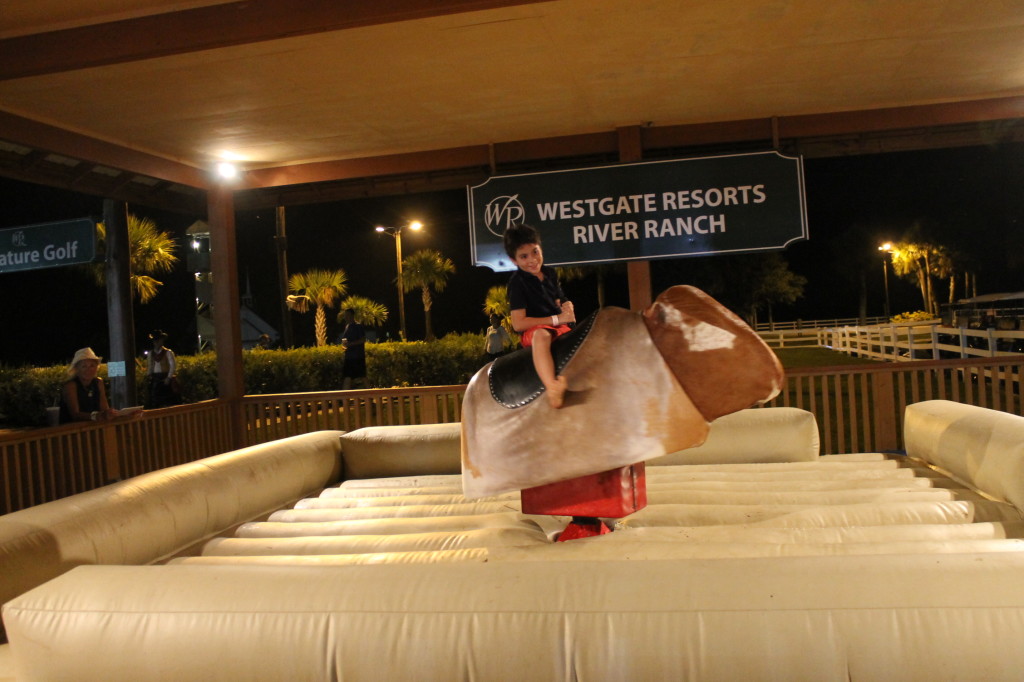 5. Activities for everyone in the family
From rodeos, mechanical bull riding and mini golf to a petting zoo, airboat rides and horseback riding there are so many things to do that no one in the family will get bored.  My daughter just loved the petting zoo while my son enjoyed the challenge of riding the mechanical bull.  One of my favorite memories was getting caught in the rain while taking the hay ride around the ranch. We spent a weekend at Westgate River Ranch and did not have time to do everything, we recommend that if your are going you stay at least two nights so you can really take advantage of everything they have to offer.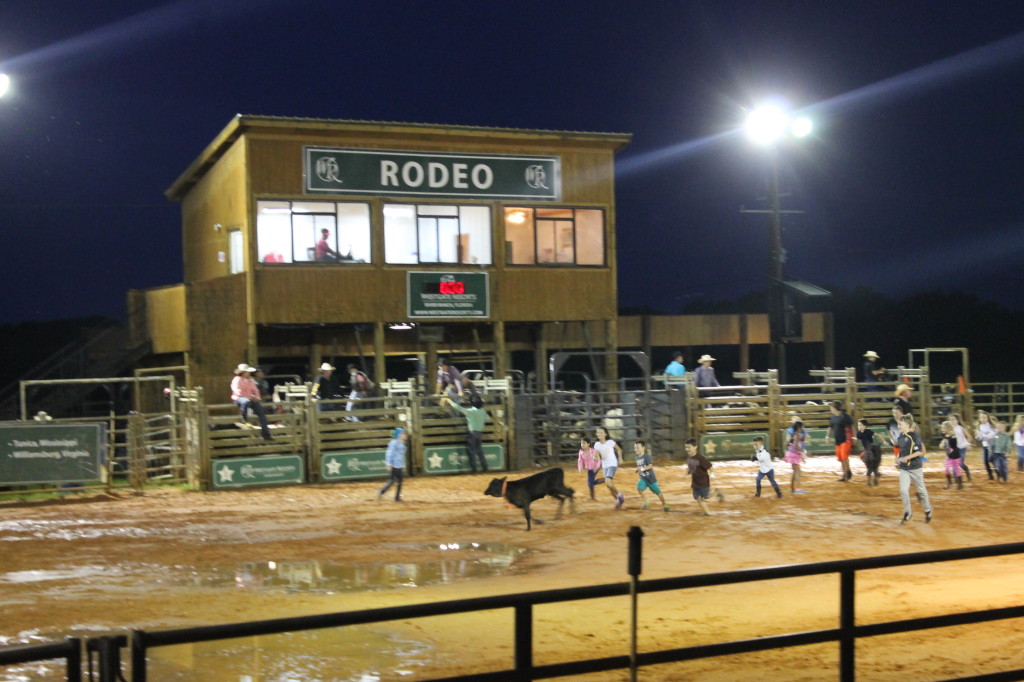 6. Creating family memories
Spending the weekend away from our everyday activities doing things we had never done before gave us the opportunity to really bond as a family and create some truly unforgettable memories.  We loved that we did not have to go far to really get immersed in an experience that is so different from our everyday lives and also very real and authentic! Spending the nights around the campfire or playing board games and falling asleep to the sound of frogs and crickets was a truly wonderful experience for everyone.  It was a real adventure for the kids and it sparked so many great conversations. Being away from technology and from our daily routine also gave us so much time to learn about each other and share wonderful moments.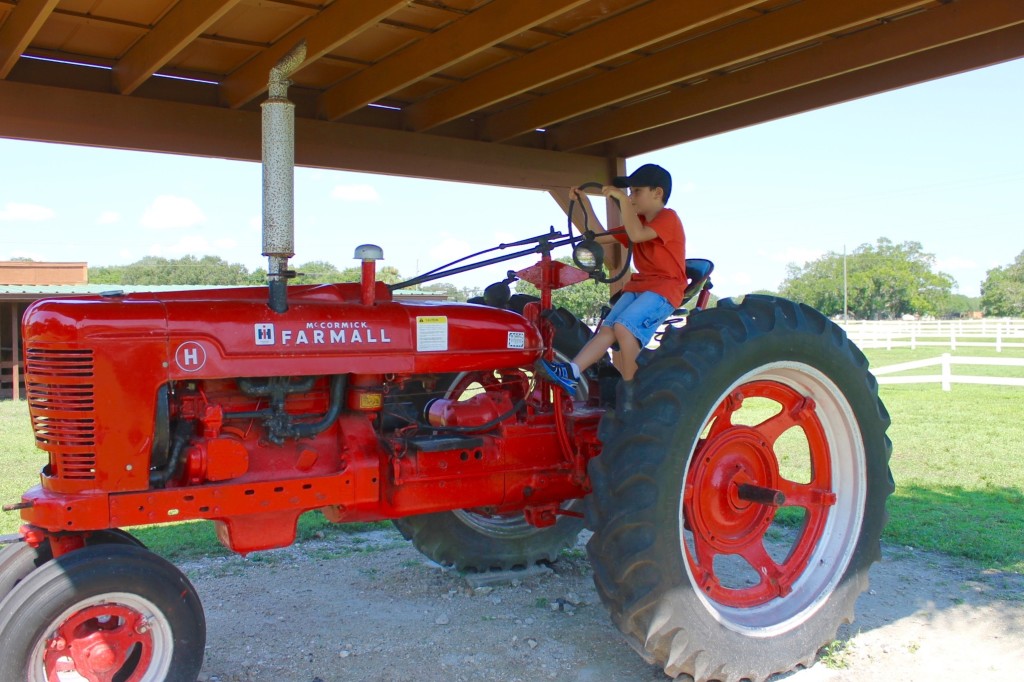 7. A great opportunity for learning
Spending the weekend at a ranch gave everyone in the family the opportunity to learn more about nature, about the real Florida and about history. The kids collected leaves and we talked about life on a ranch and about where our food comes from. We all got to see how in a ranch things are very similar to what they where 50  or 100 years ago, we where far from the internet and from technology and got to see and hear firsthand how a ranch works.  It was a wonderful experience that gave the kids a new perspective on how other people live and how in a ranch there is so much to do that there is no need for TV, internet or even cars!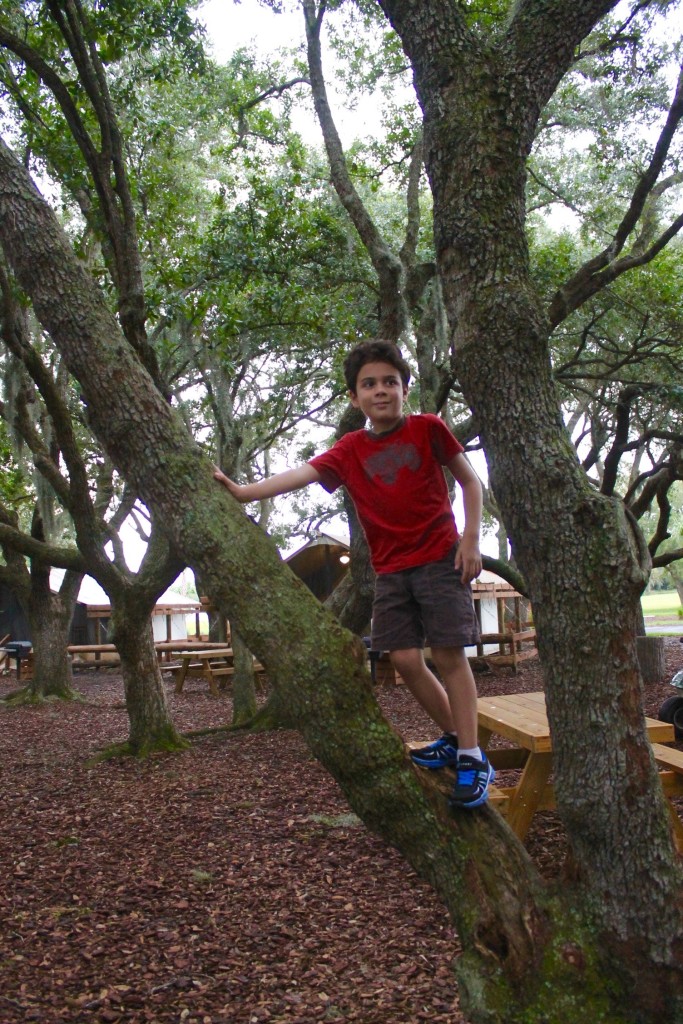 8. Exercising
One of the great things about being outdoors is that you get so many opportunities to exercise! Get the kids excited about moving by embarking on a hiking adventure, going horseback riding, going for for a swim in the pool or climbing a tree.  When you are outdoors exercising is just part of the experience and becomes fun and thrilling for everyone in the family.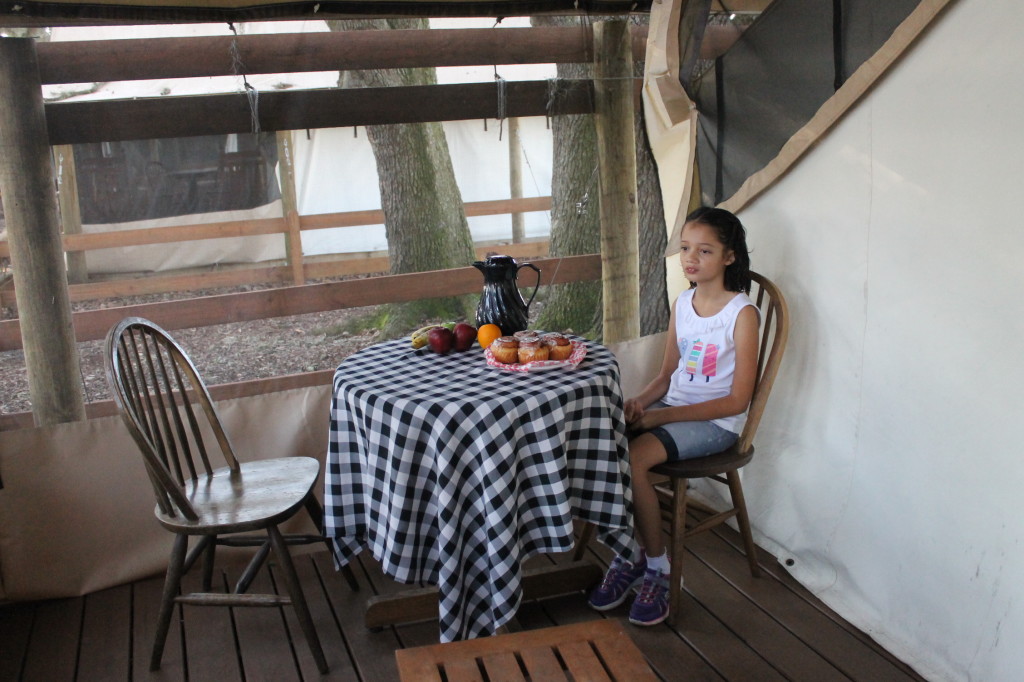 9. Eating outdoors
I love eating al fresco and grilling but when we went camping we usually had to bring our own cooking gear and in most places there where no grills available.  At Westgate each tent has it's own propane gas grill and picnic table so it's easy to cook and we loved enjoying our meals under the shade of the trees and while we listened to the sound of the frogs at night.  Additionally there is no need to worry about the food getting spoiled because you have your own small refrigerator in the tent and there is also a screened and covered porch in your tent where you can eat even if it's raining and make sure you don't get eaten by the mosquitoes at night!
If you want to grab a quick and effortless bite there are also restaurants on site. We loved the cookout where we enjoyed BBQ and a fun hayride.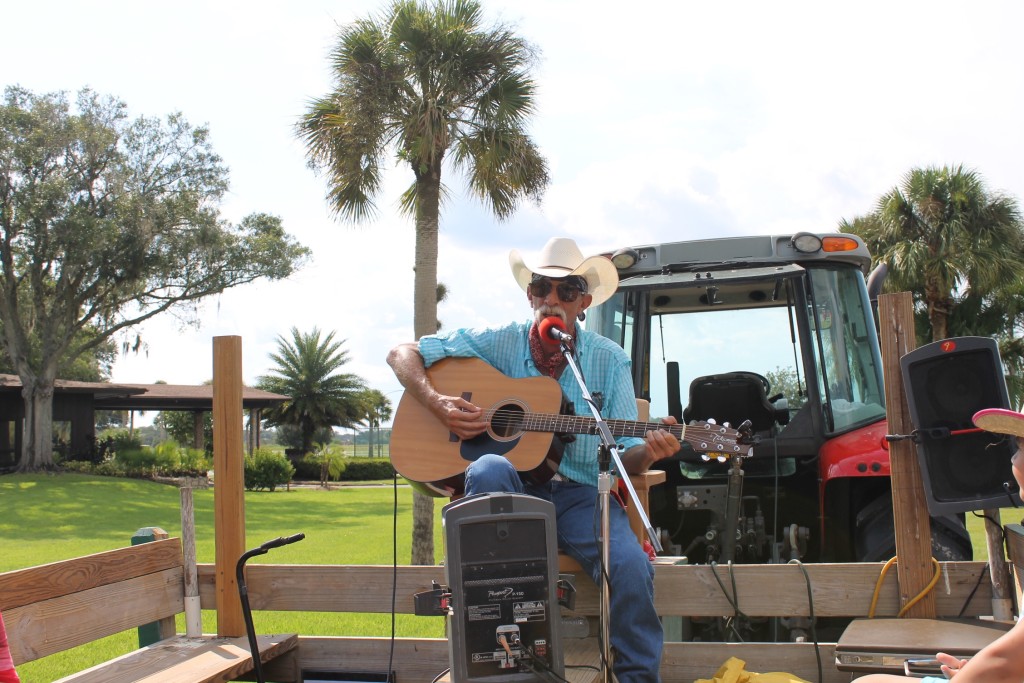 10. Meeting new people
At night everyone in the compound got together around the fire pit and we roasted s'mores over the open fire and chatted, all the kids played together with flashlights. There is just something about sitting around a campfire that brings out a sense of comaraderie. It was a great way to meet people from different places and backgrounds and the kids loved hearing some of the fascinating stories from the other campers while we enjoyed roasting s'mores.  I also loved meeting some real cowboys like the singing cowboy who sang for us on the hay ride: he was so interesting and entertaining and had so many great cowboy stories to tell!
We realized that we do not have to go far to really get immersed in an experience that is so different from our everyday lives and we loved weekend getaway to Westgate River Ranch which was filled with many firsts: from galloping to attending our first rodeo. We can't wait to go back and are looking forward to their new glamping experience in teepees coming in 2016!
Glamping starts at $169 per night , lodge rooms start at $169 and cabins rates are around $259. You can find the best rates on weekdays during offseason and be sure to check the their website for special offers and promotions.
To learn more you can check out the Westgate River Ranch website, like Westgate River Ranch on Facebook and follow @WestGateRanch on twitter to stay up to date with their latest activities and offers!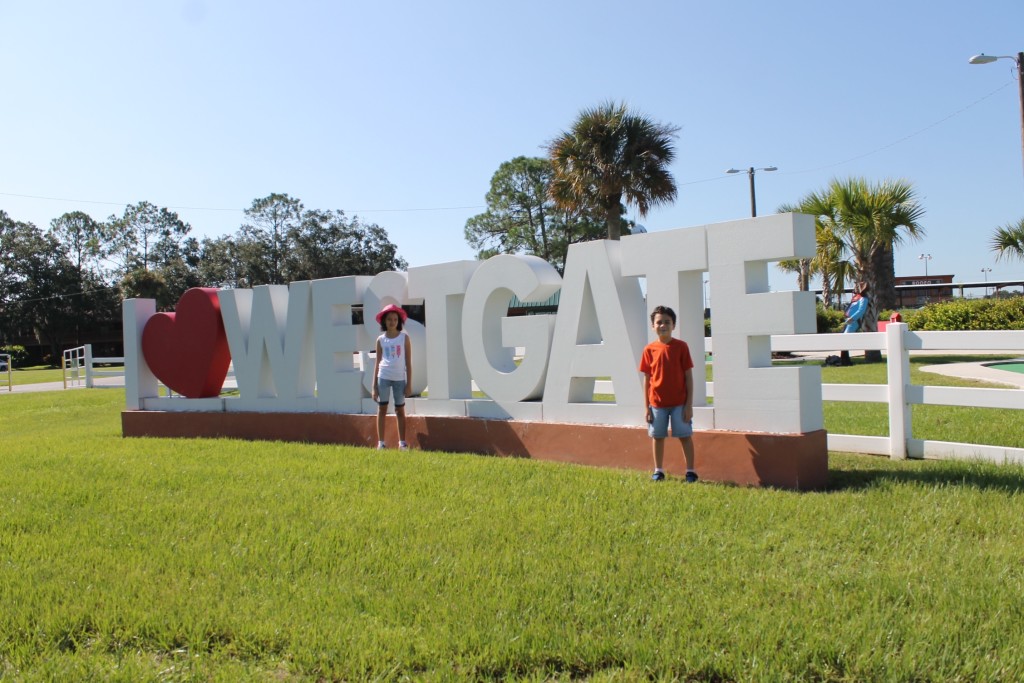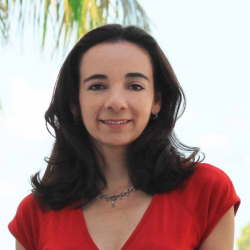 Latest posts by Paula Bendfeldt-Diaz
(see all)