This quick and easy shredded chicken mole tostadas recipe is perfect for family get togethers or to make any day.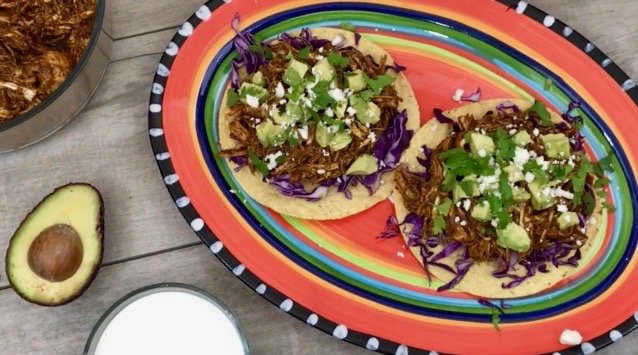 Mole is not only delicious but unique and once you try it you won't be able to get enough of it. Eating mole always brings back great memories of growing up in Guatemala. Because we where so close to Mexico we where always very fond of traditional Mexican foods and flavors like mole.
I love mole and I always have DOÑA MARÍA® Mole paste at home so that I can make easy and quick recipes using mole everyday. This weekend we where craving traditional Mexican flavors and whipped up some mole tostadas in no time. These took less than 20 minutes to prepare!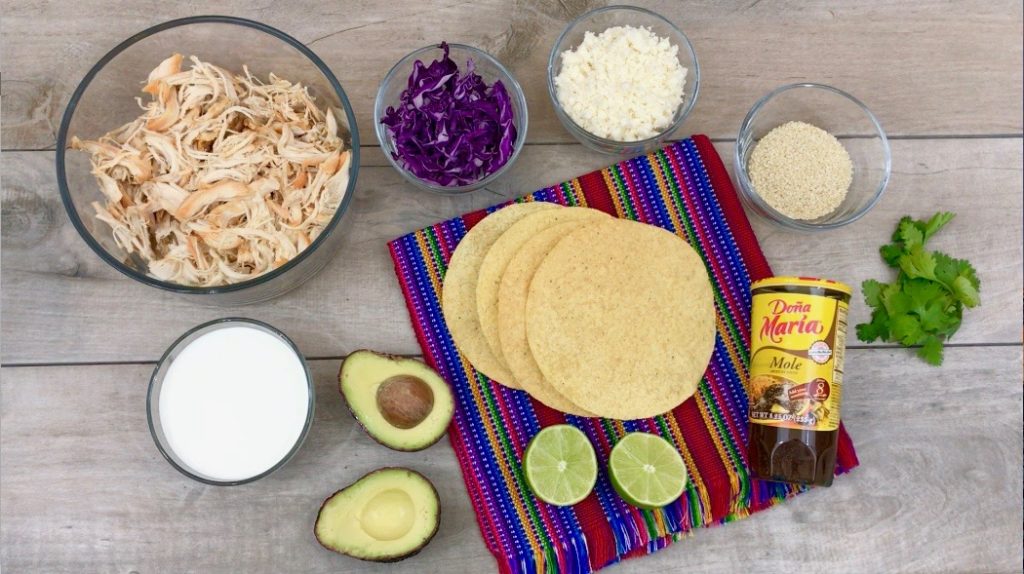 Ingredients
2 cups of cooked and shredded chicken. I used store-bought rotisserie chicken to save time.
1 jar of DOÑA MARÍA® Mole paste
1 hass avocado
2 cups of chicken broth
tostadas
red cabbage, shredded
Juice of 1 lime
fresh cilantro
crema
queso fresco
sesame seeds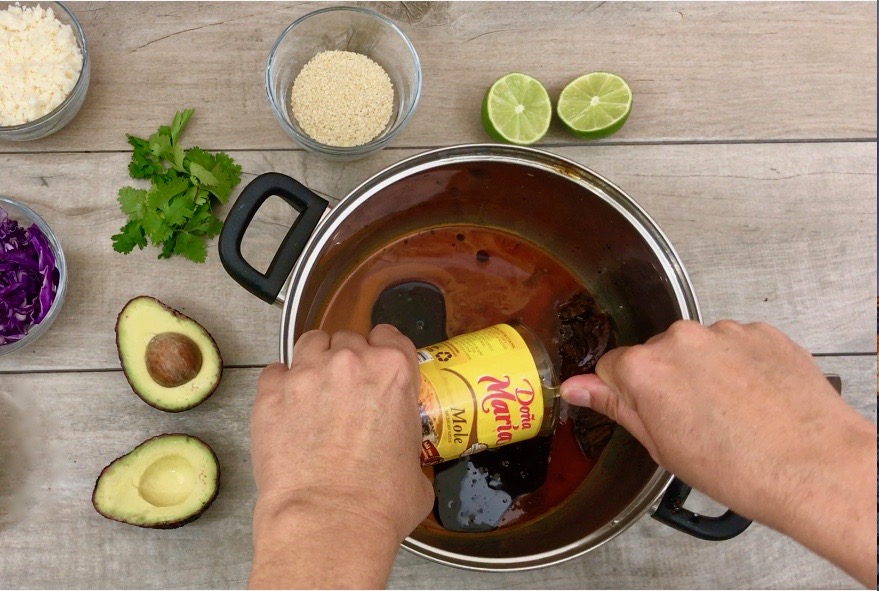 Instructions
In a medium sauce pan heat the chicken broth.
Add lime juice and DOÑA MARÍA® Mole paste.
Heat over medium low stirring gently until the mole paste dissolves and the sauce is thick.
Remove sauce from heat and add to shredded chicken, mixing until well combined.
To assemble the tostadas put a layer of red cabbage on the tostadas and add the mole shredded chicken on top of the cabbage.
Top with diced avocado.
Sprinkle queso fresco and fresh cilantro.
Drizzle with crema and top with sesame seeds.

You can also use the mole shredded chicken to make tacos and empanadas, so if you decide to make this make a big batch of chicken so you can use it in different ways!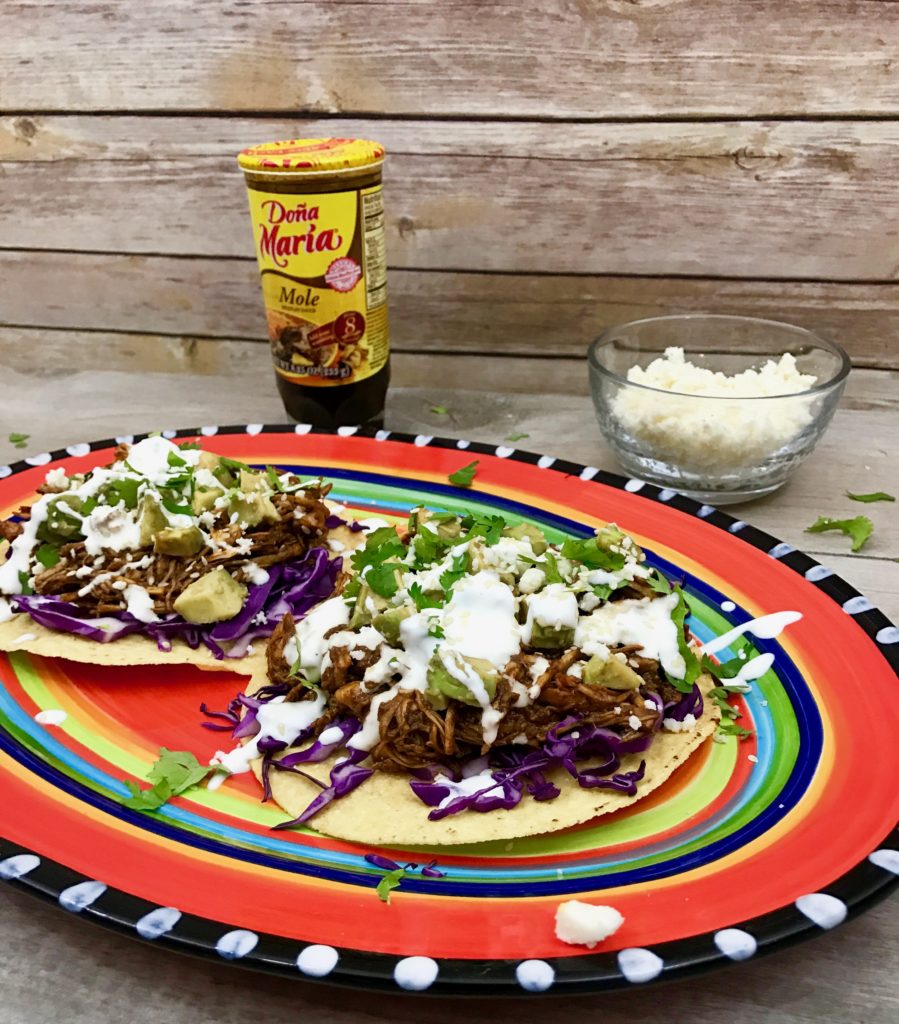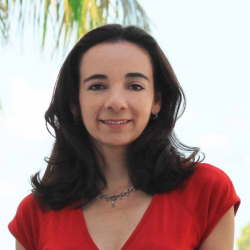 Latest posts by Paula Bendfeldt-Diaz
(see all)