This shop has been compensated by Collective Bias, Inc. and its advertiser. All opinions are mine alone. #PlantBasedGoodness #CollectiveBias
These key lime popsicles are so easy to make and are the perfect sweet treat for the warmer weather.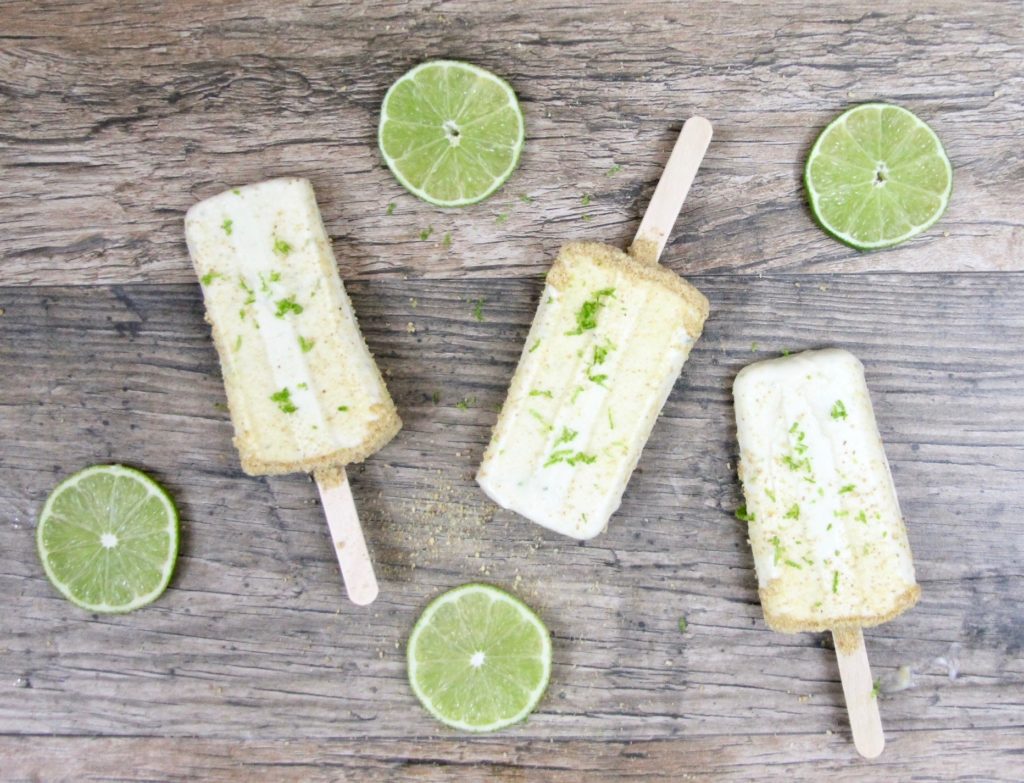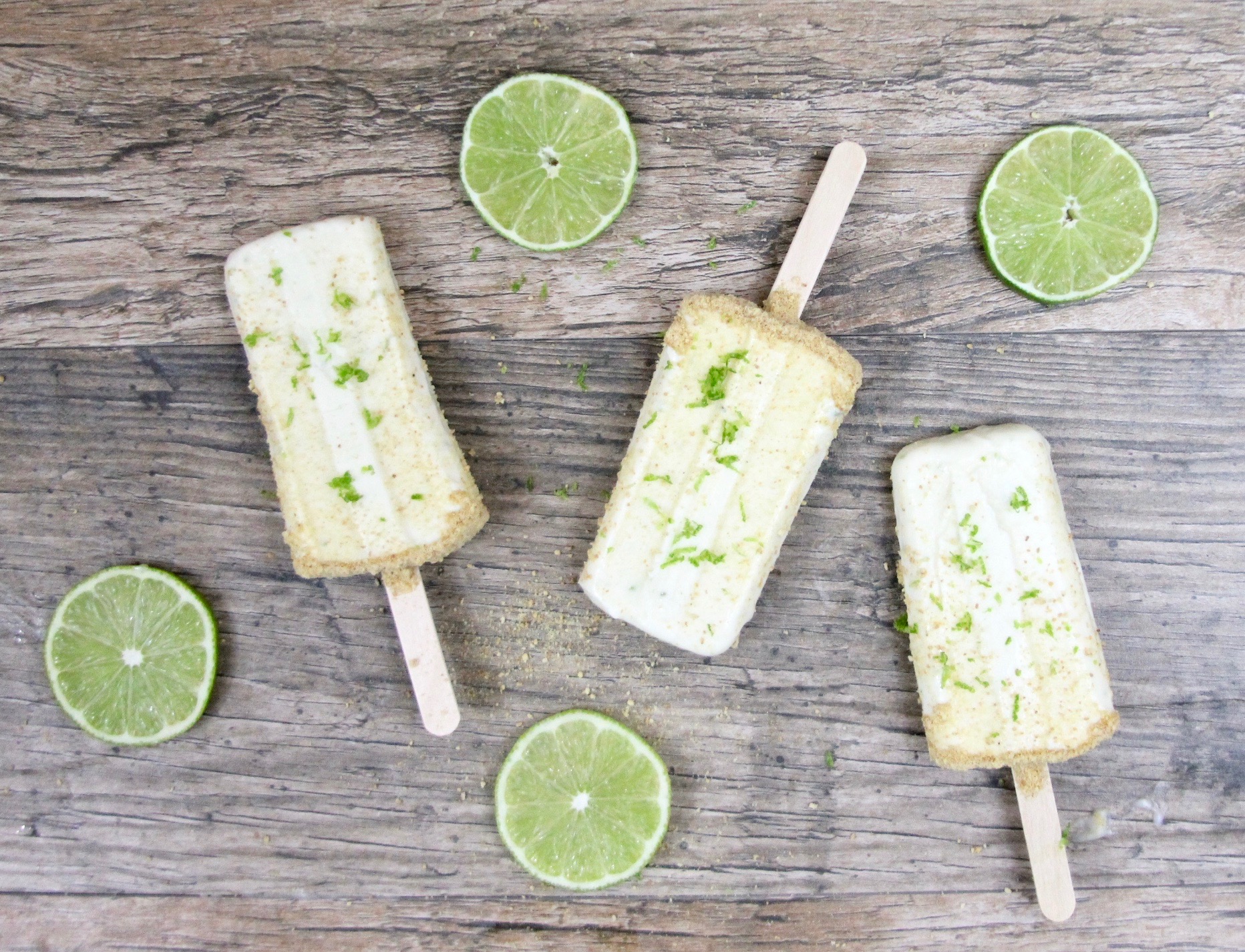 Spring has arrived which for us here in Florida means that the weather is starting to get hot. It's still not scorching out there so we are trying to enjoy the days by spending lots of time outdoors. Growing up in Guatemala warm weather meant constant trips with my brother to the neighborhood store where we would buy paletas (popsicles). I have always loved the combination of sour and sweet and my favorite popsicles as a kid where lime and tamarind.
My kids, like I did, love popsicles and they love helping me make them. This time I decided to change things a bit, I was craving that tangy, sour taste of lime that is always so refreshing but wanted something creamy. I thought: why not create make a popsicle version of key lime pie?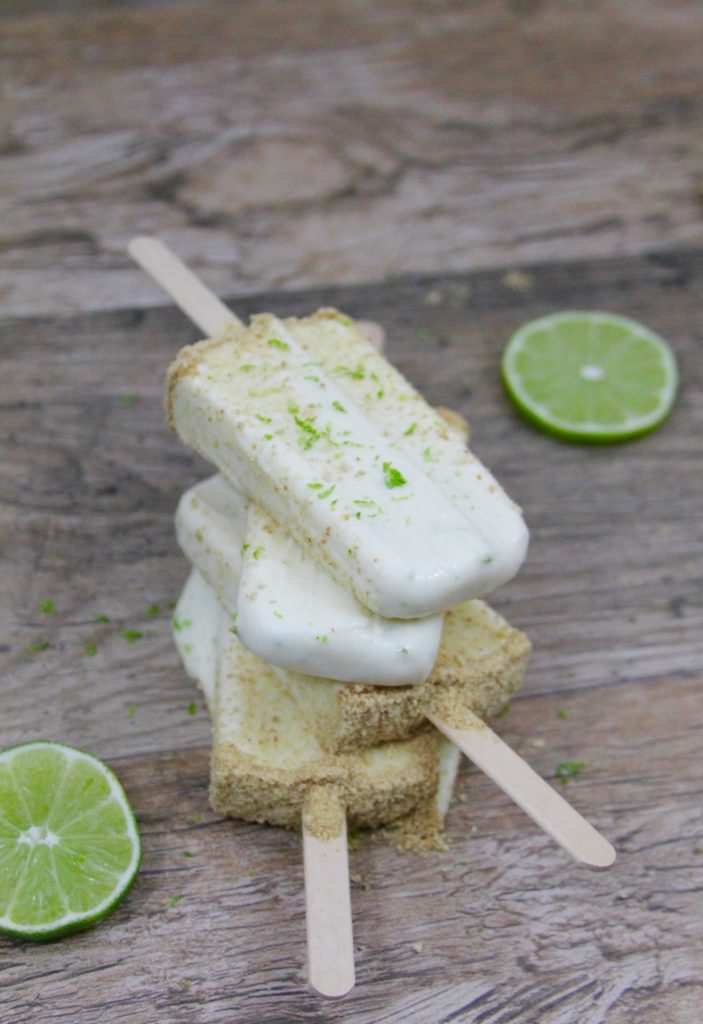 Both of my kids are lactose intolerant and we always have Silk® almond milk at home. For these creamy treats, I decided to add a little more protein because I'm always trying to find ways to add more vegetable protein in our diets and this seemed like the perfect opportunity to sneak some into our frozen treats. That's why I used Silk® Vanilla Protein & Nutmilk Almond Cashewmilk & Pea Protein instead of the regular Silk almond milk we always use.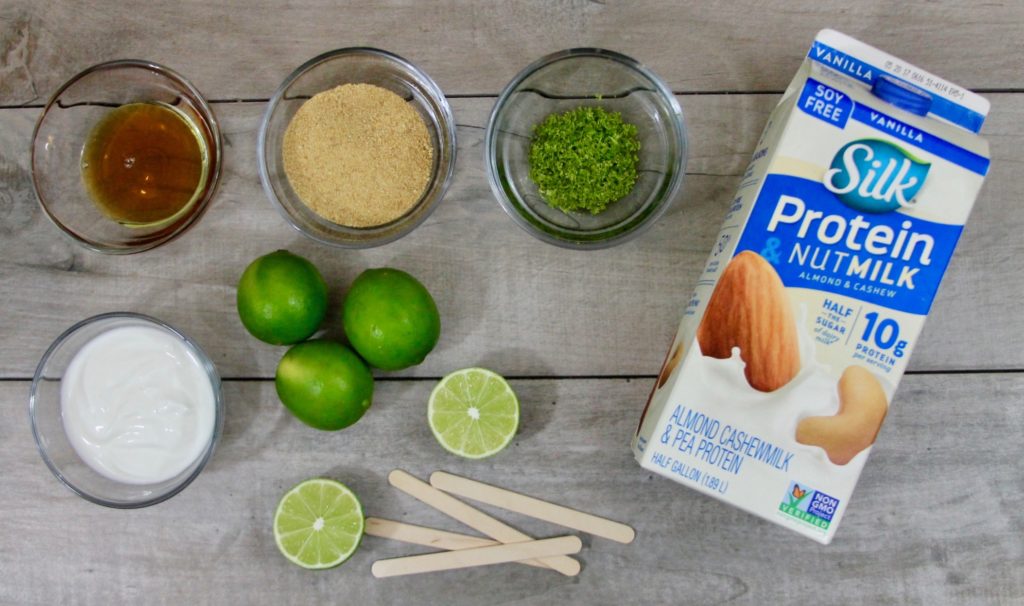 PROTEIN PACKED VEGAN KEY LIME POPSICLES RECIPE
Ingredients
1 cup coconut cream
1 cup Silk® Vanilla Protein & Nutmilk Almond Cashewmilk & Pea Protein
3-4 limes (or 6-7 key limes), juiced
1/2 cup graham cracker crumbs
3 tbsp agave syrup
2 tablespoons grated lime zest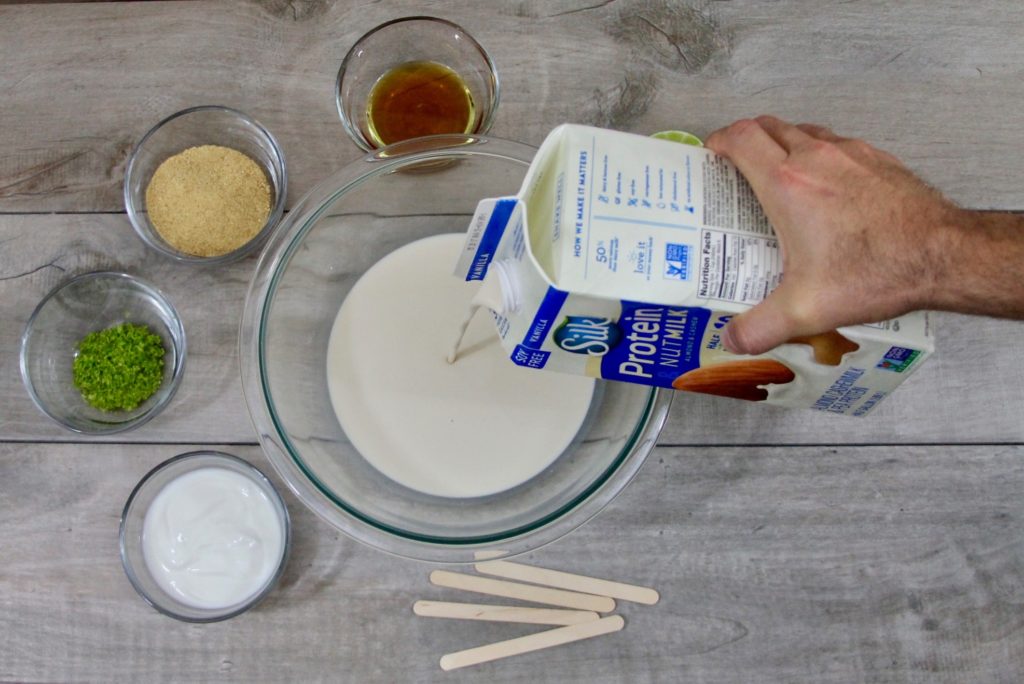 Directions:
Mix the coconut cream, the Silk Vanilla Protein & Nutmilk Almond Cashewmilk & Pea Protein, lime juice, age syrup and 1 1/2 tablespoon lime zest.
Fill each popsicle mold with the popsicle mixture, leaving half an inch of space.
Fill the remaining half inch with graham crackers crumbs pressing softy with your finger to secure .
Place a wooden stick into each popsicle mold.
Freeze for at least 4 hours.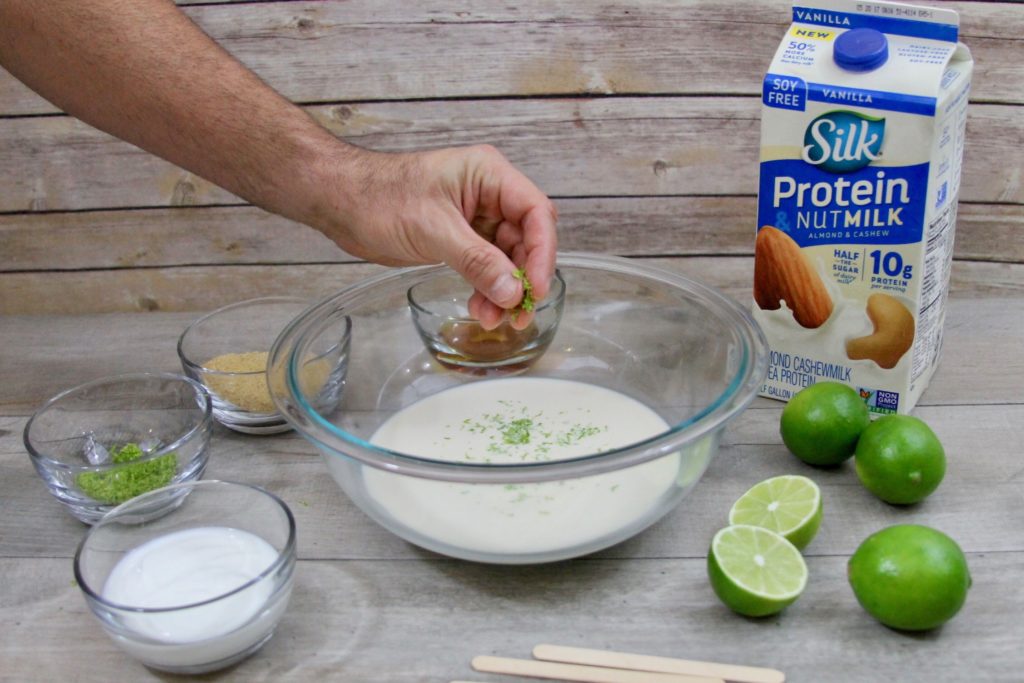 As I take the first bite I'm surprised by how creamy and smooth the texture is. The sour flavor hits me like a wave, stopping me in my tracks and bringing with it all those memories of lazy summer afternoons sitting on the curve enjoying a popsicles with my brother and cousins.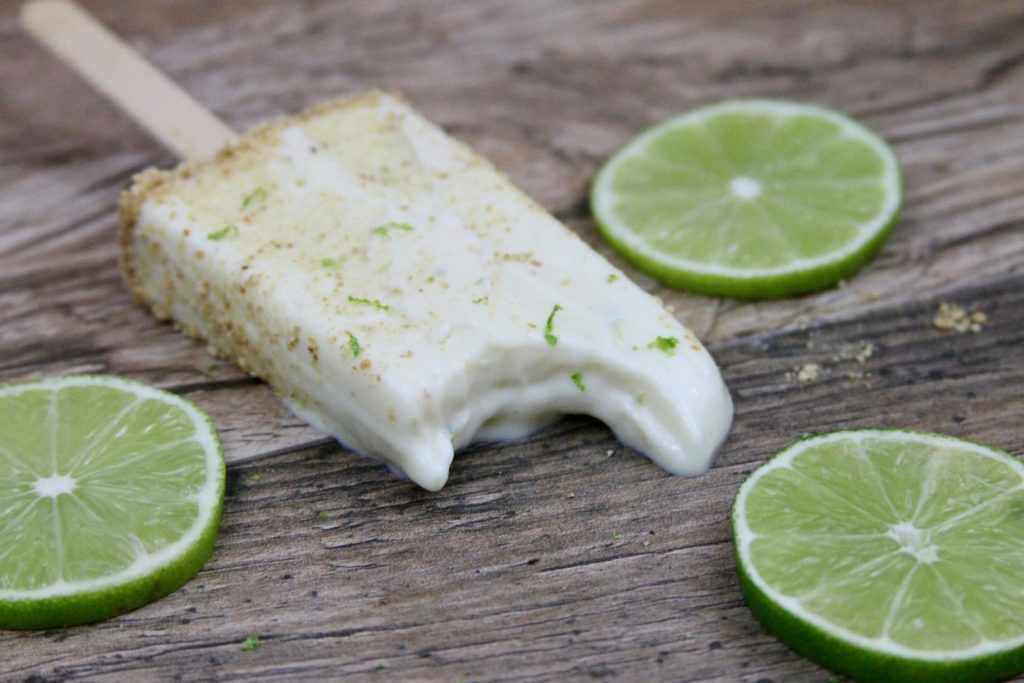 I declare this as my new favorite popsicle, it's the ideal combination of that creamy and soft texture and sour flavor. It's the perfect hot weather treat!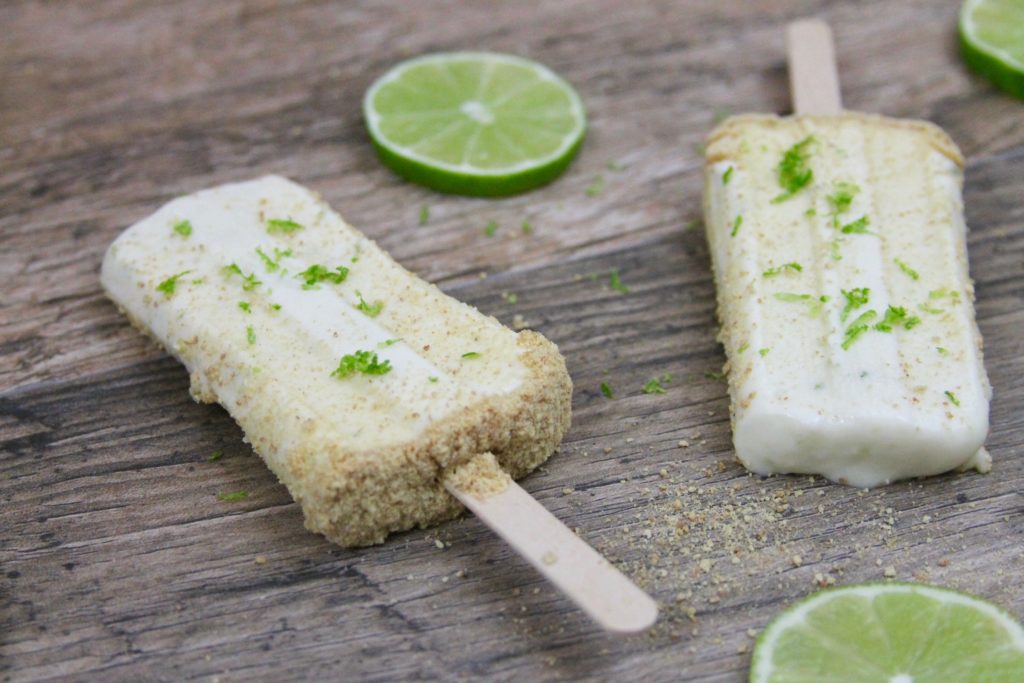 With the goodness of almonds and creaminess of cashews Silk® 2g Sugar Protein & Nutmilk Almond Cashewmilk & Pea Protein and Silk® Vanilla Protein & Nutmilk Almond Cashewmilk & Pea Protein are not only delicious but they are also packed with 10 grams of protein per serving from 100% peas.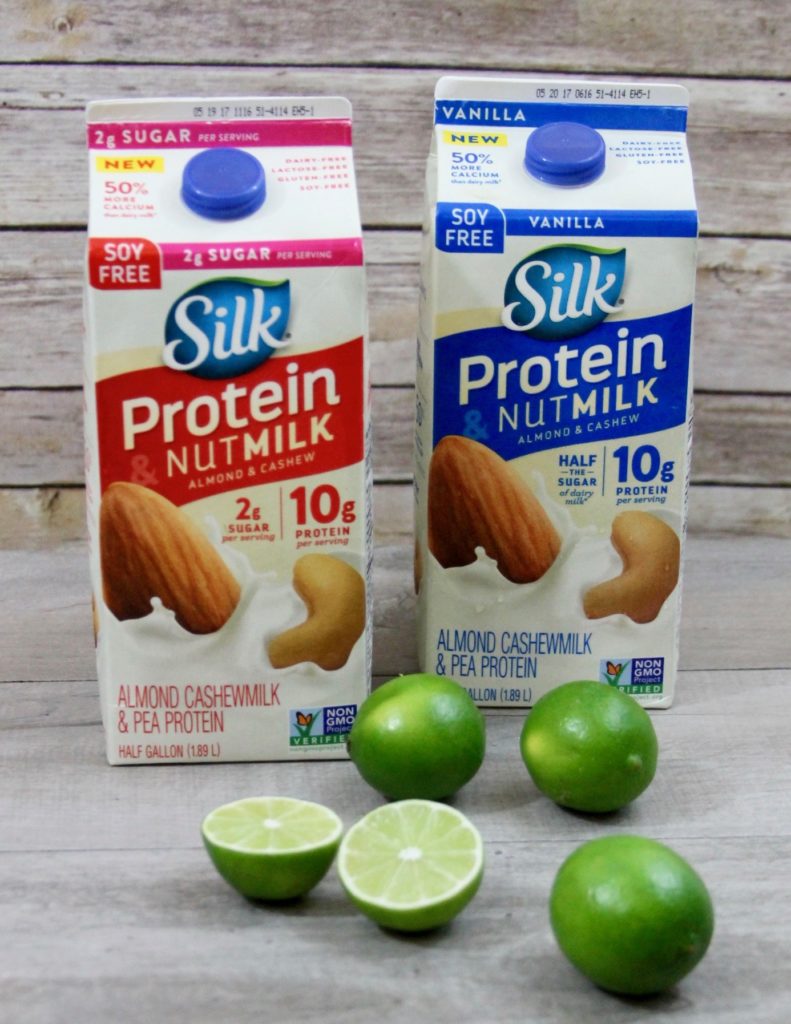 I love that Silk® Protein and Vanilla Protein Nutmilk is free of dairy, soy, lactose, gluten, casein, egg and MSG. Additionally it has absolutely no saturated fat and no artificial colors, flavors, or funny business!
I always get my Silk® Protein and Vanilla Protein Nutmilk at Walmart. You can get more Silk® Protein recipes HERE.