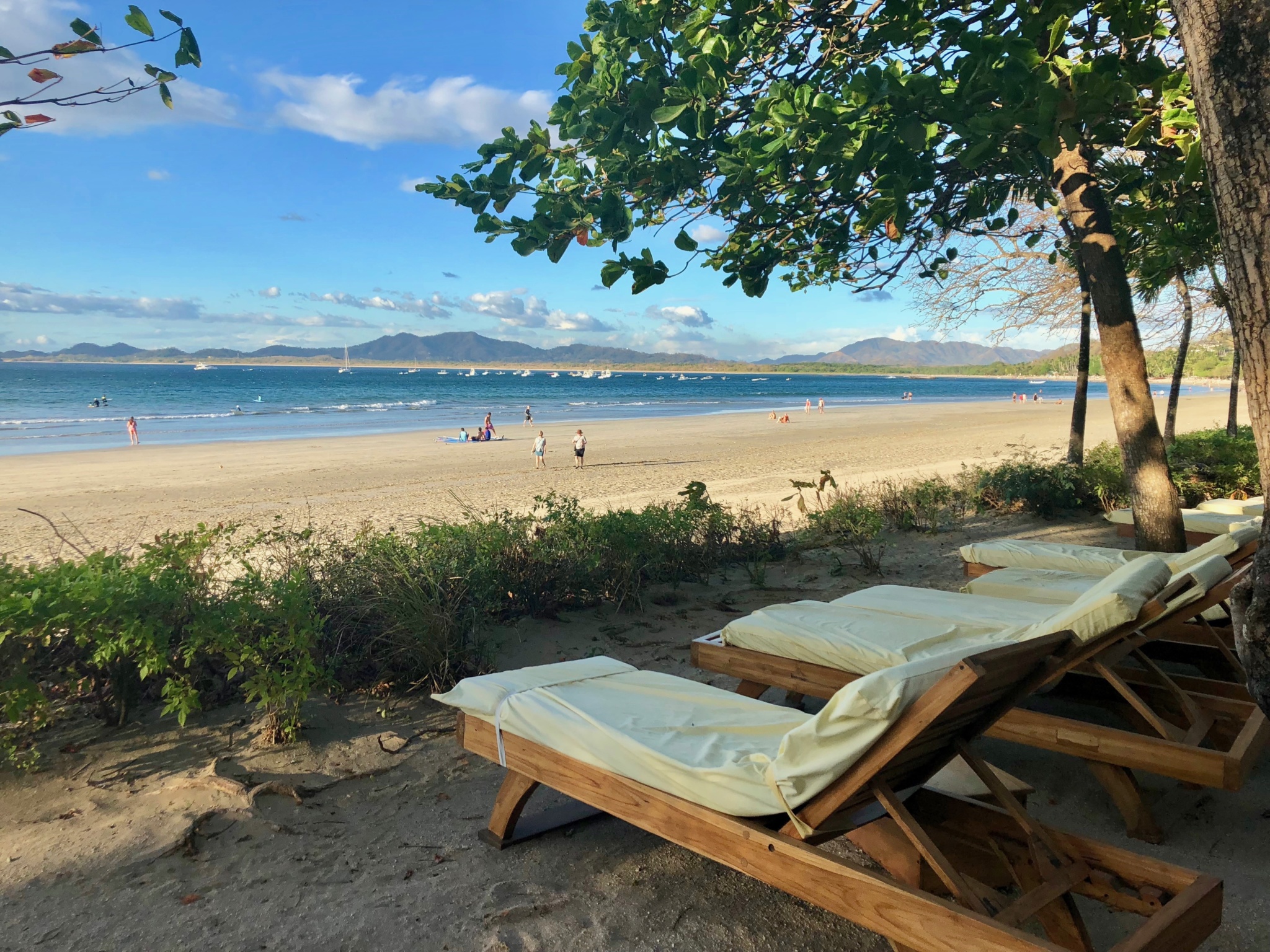 Tamarindo beach is considered one of Costa Rica's best beaches. It's wide stretch of sand, great waves and natural beauty are alluring. Once a small fishing village Tamarindo has developed to accommodate the influx of visitors and now it has great eateries, shops and lots of hotels, making it a favorite tourist destination for surfers and families alike.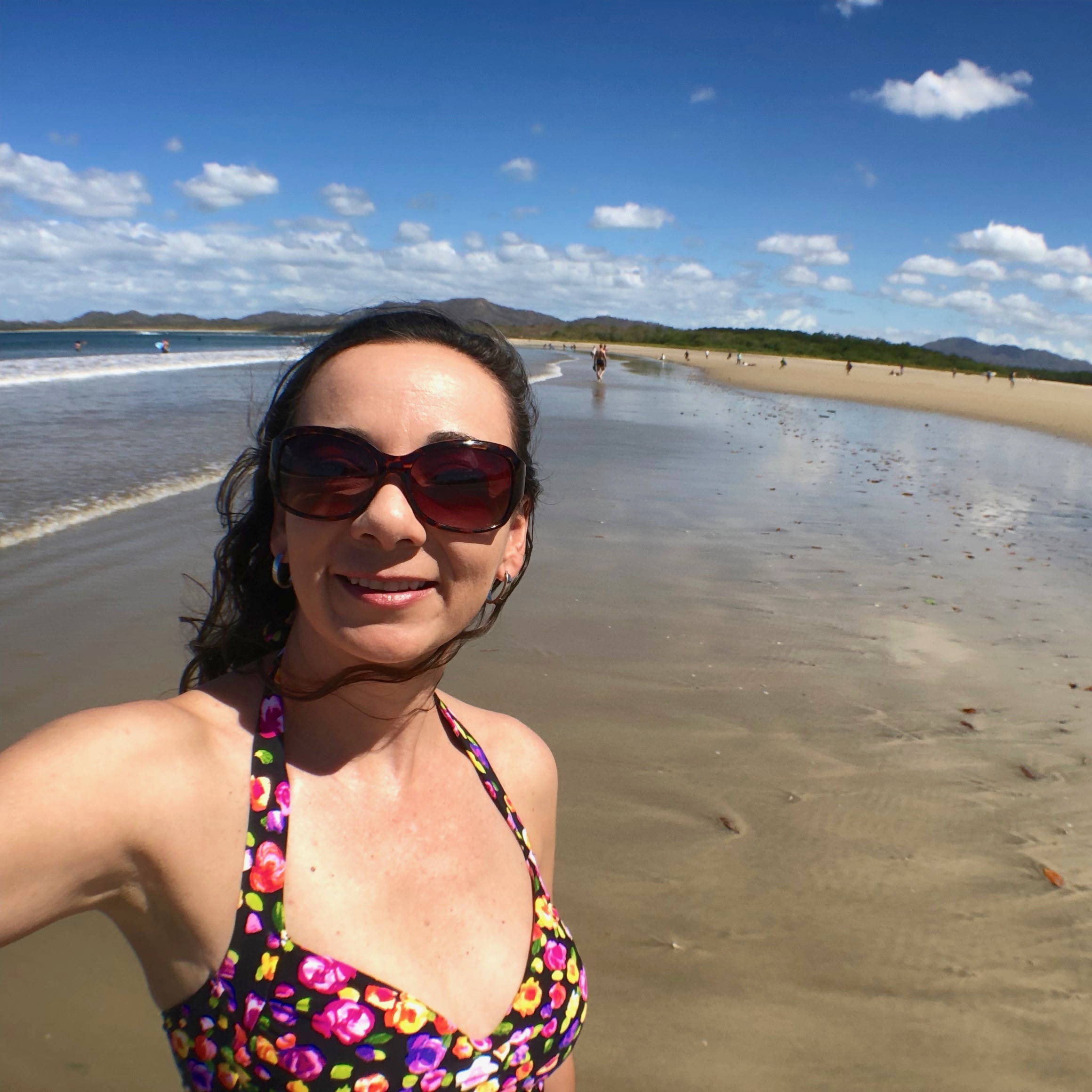 After spending a few days in Tamarindo enjoying the surf and sun I wanted to share with you some of the best things to do in Playa Tamarindo.
Learn to surf
Tamarindo is one of the favorite beaches for catching waves and it's well known for it's surfing community. There are many surf shops that provide surf lessons and surfboard rentals. You can take a private lesson or a group lesson. I loved that the waves brakes were not too big, just perfect for a beginner to learn and have fun!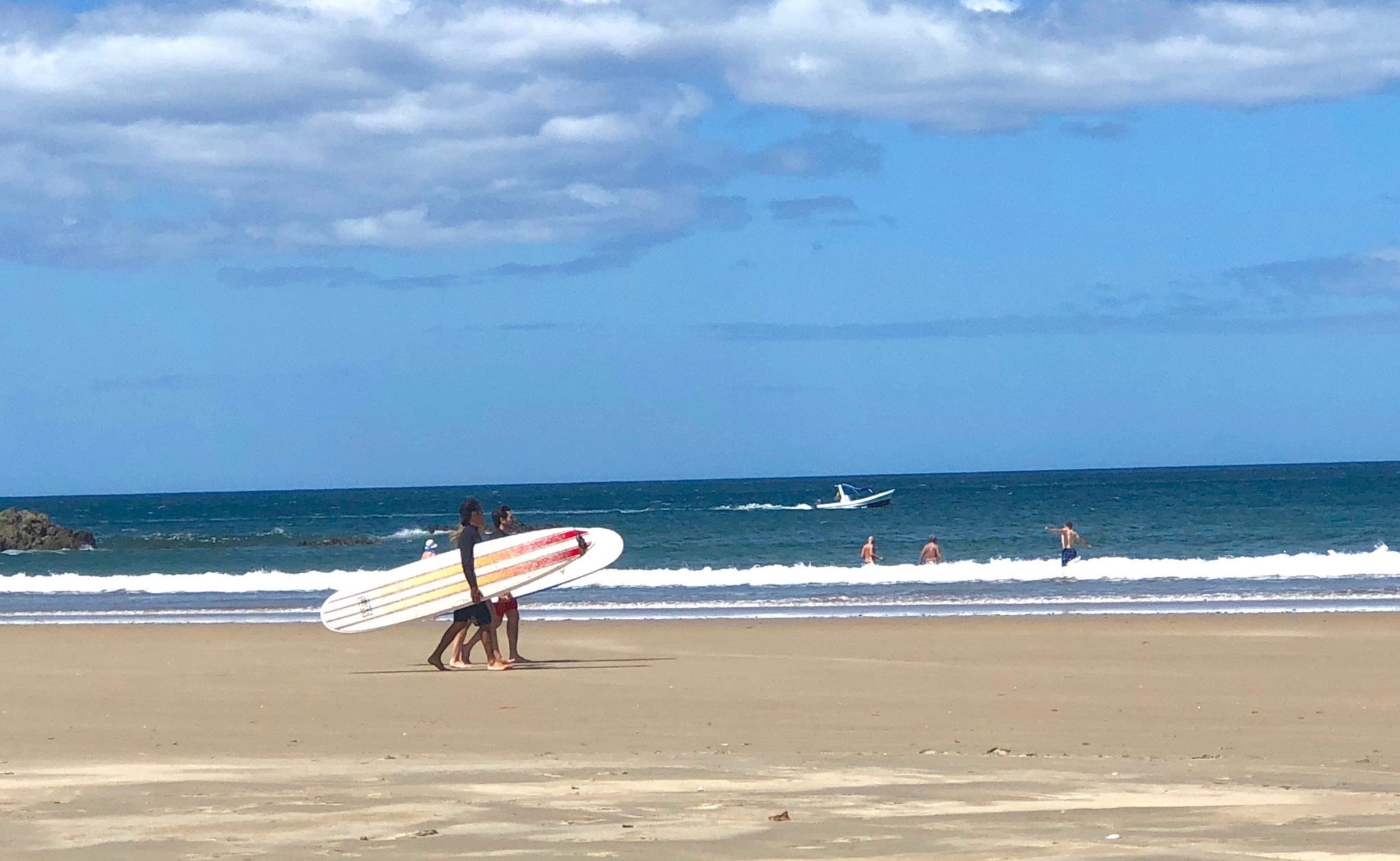 There are also a few areas on the beach where the breaks are more challenging and these are ideal for more experienced surfers.
Ride a horse on the beach
If horseback riding on the beach is on your travel bucket list, Tamarindo beach is a great place to do it. There are a few companies that provide horseback riding tours and you can usually find horses right on the beach which you can ride for half an hour or an hour.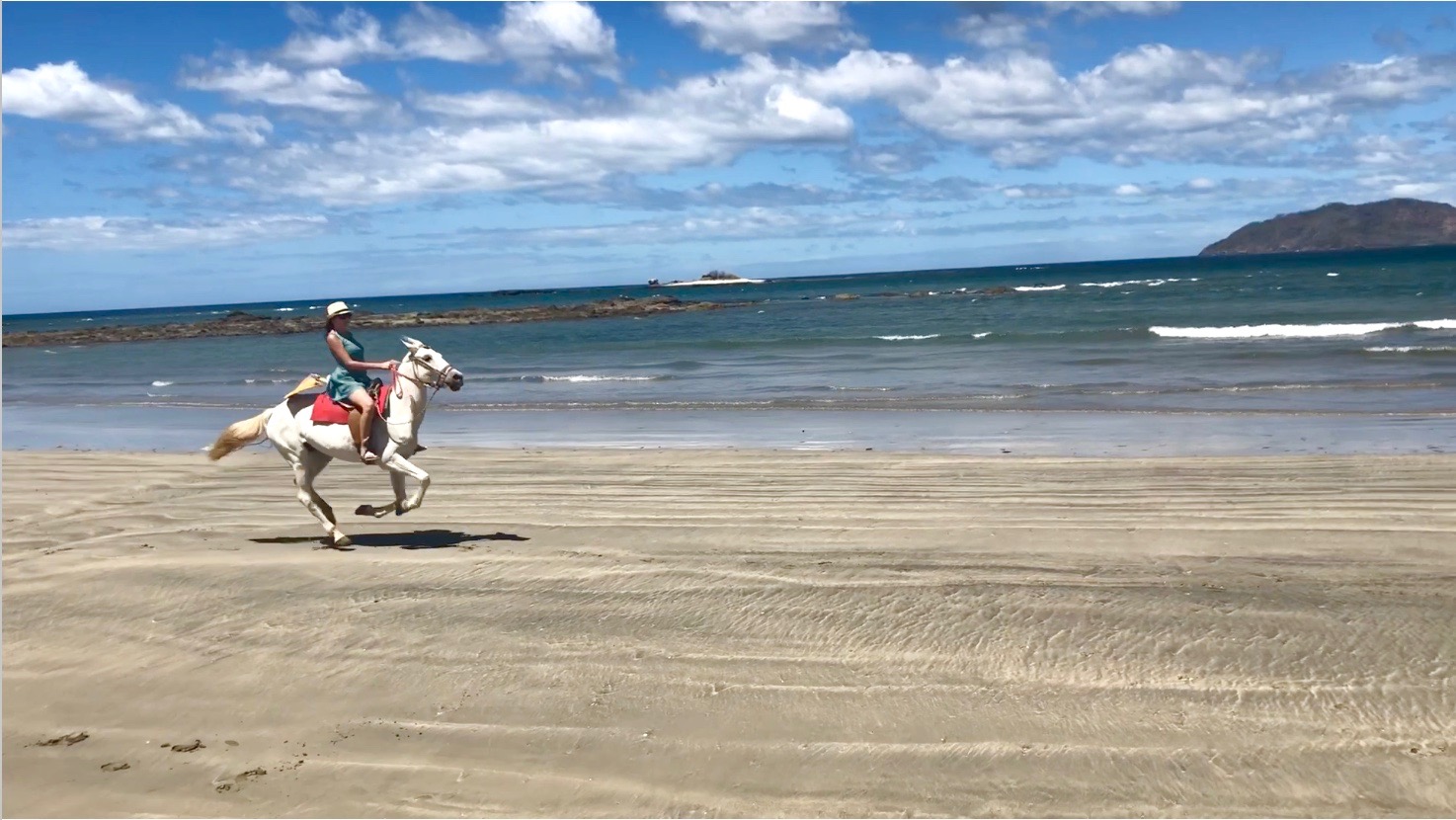 There are very few things more exciting than galloping in the sand next to the ocean waves.
Treat yourself to a Spa day
Spend a day relaxing at the Altos de Eros Spa. It's the perfect way to recharge your energies after enjoying all those fun beach activities and excursions.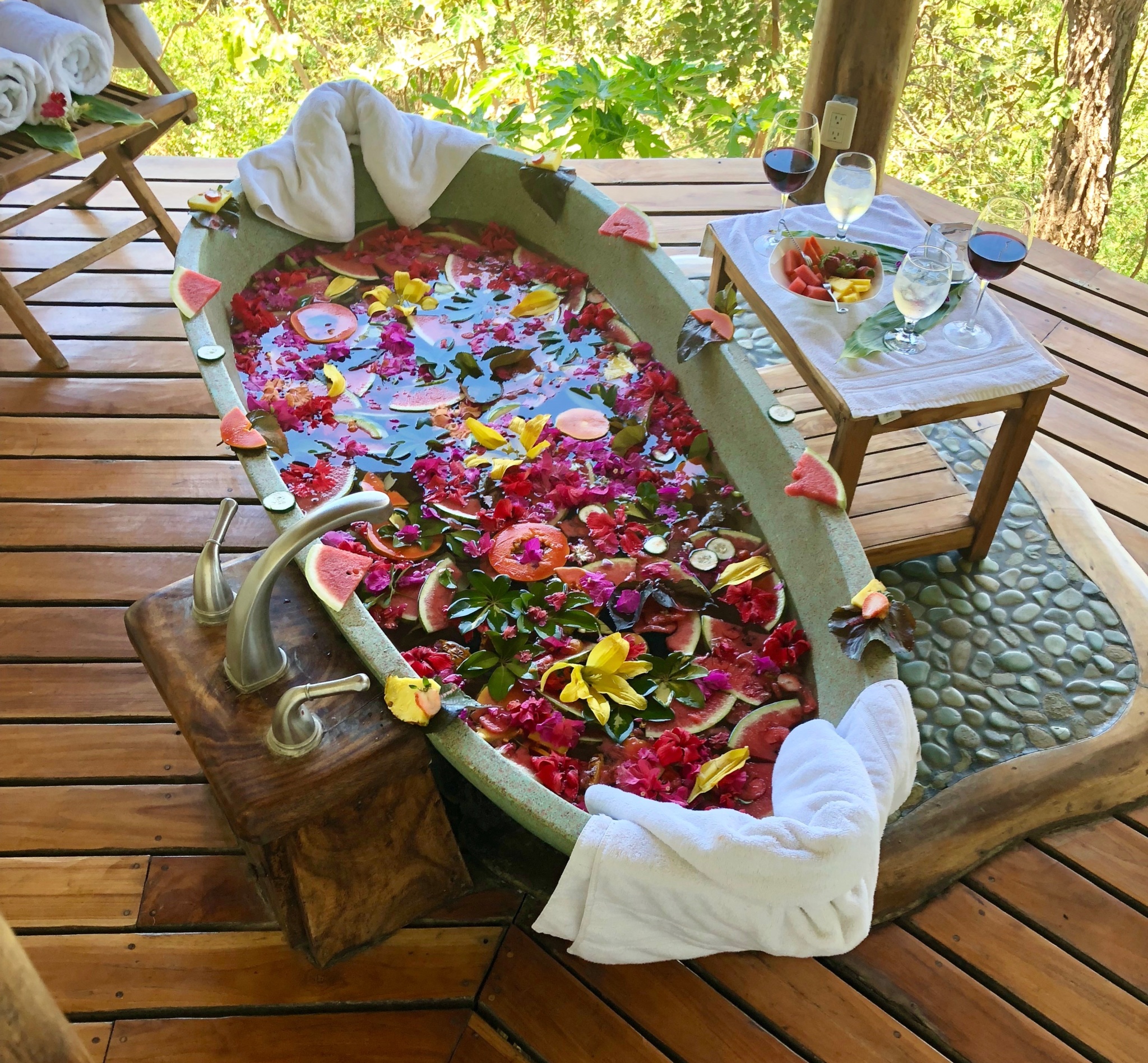 I chose their Spa Day Package, which includes 3 different treatments of your choice from facials, scrubs, and massages to the luxurious Indonesian soaking tub experience in which you can wash your aches and worries away in a tub filled with tropical fruits and flowers while you enjoy the breathtaking view of the Pacific ocean in the distance.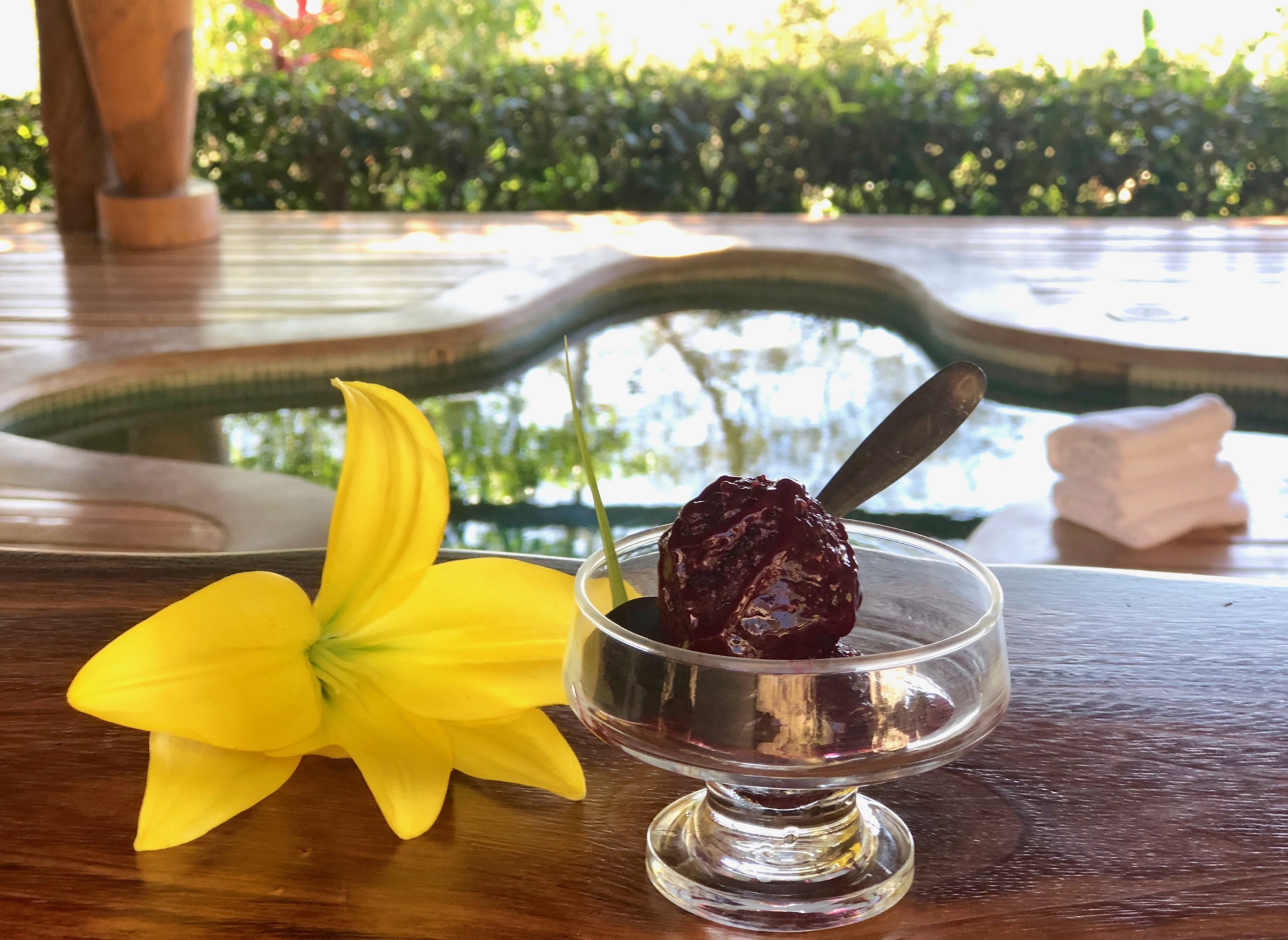 Finish your Spa Day with a gourmet lunch. The Altos de Eros Spa's unique outdoor setting surrounded by the verdant and lush Costa Rican forest makes for a truly unique and unforgettable pampering experience.
Take a day tour to the cloud forest
Tamarindo's great central location only one and a half hours from Liberia airport and minutes from a small airport with an airstrip make it a great base for exploring Guanacaste and the northern peninsula. There are many tours available from Tamarindo.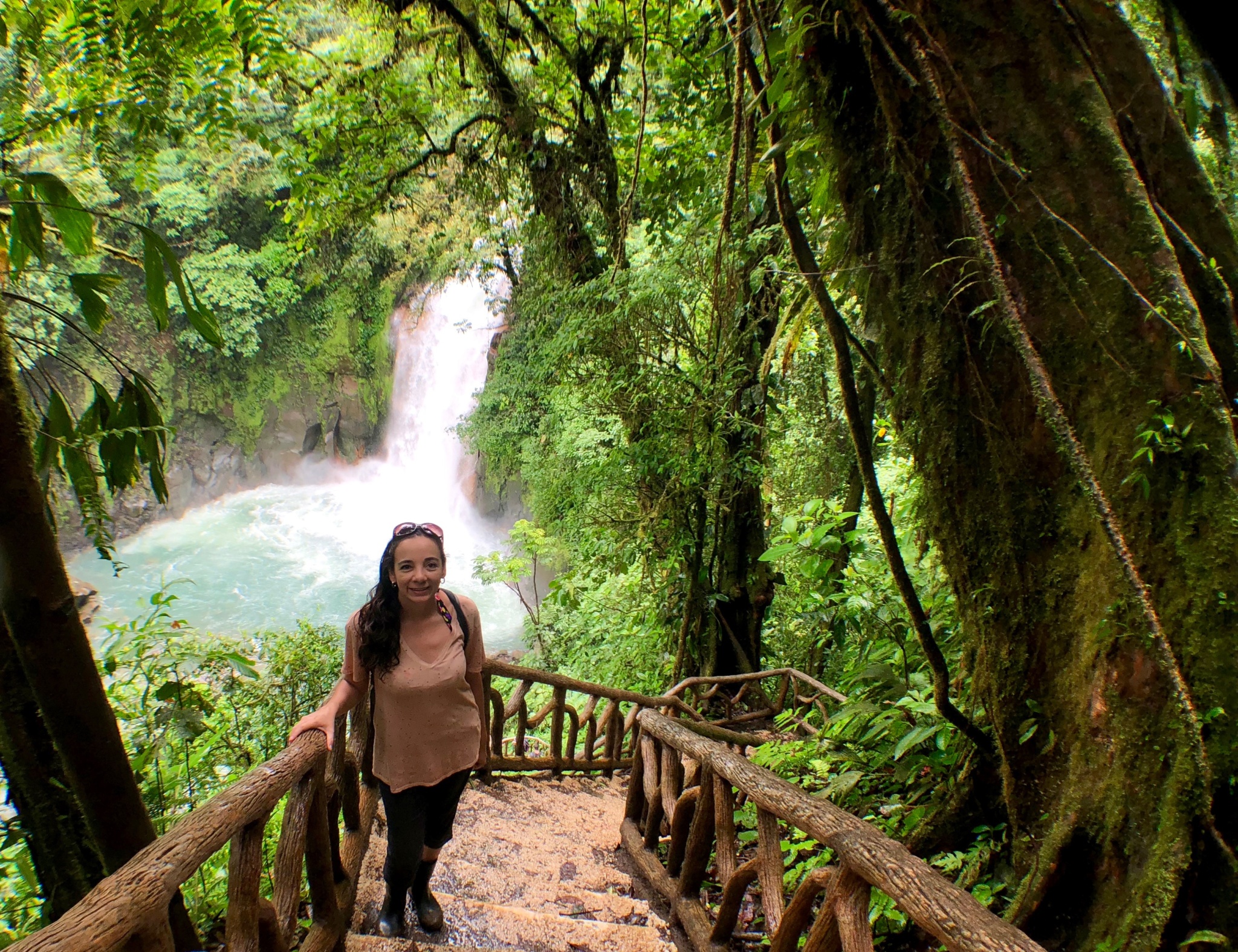 I booked a tour to Rio Celeste and Altos de Cortes waterfalls and had the best time ever exploring the cloud forests and marveling at the beauty of the
Enjoy a sunset dinner on the beach
There are few things more romantic than dining as you watch the sun set into the ocean waves. Tamarindo is well known for having some of the best food in Costa Rica and there are a couple of great restaurants you can dine right on the sand while you enjoy the stunning sunset.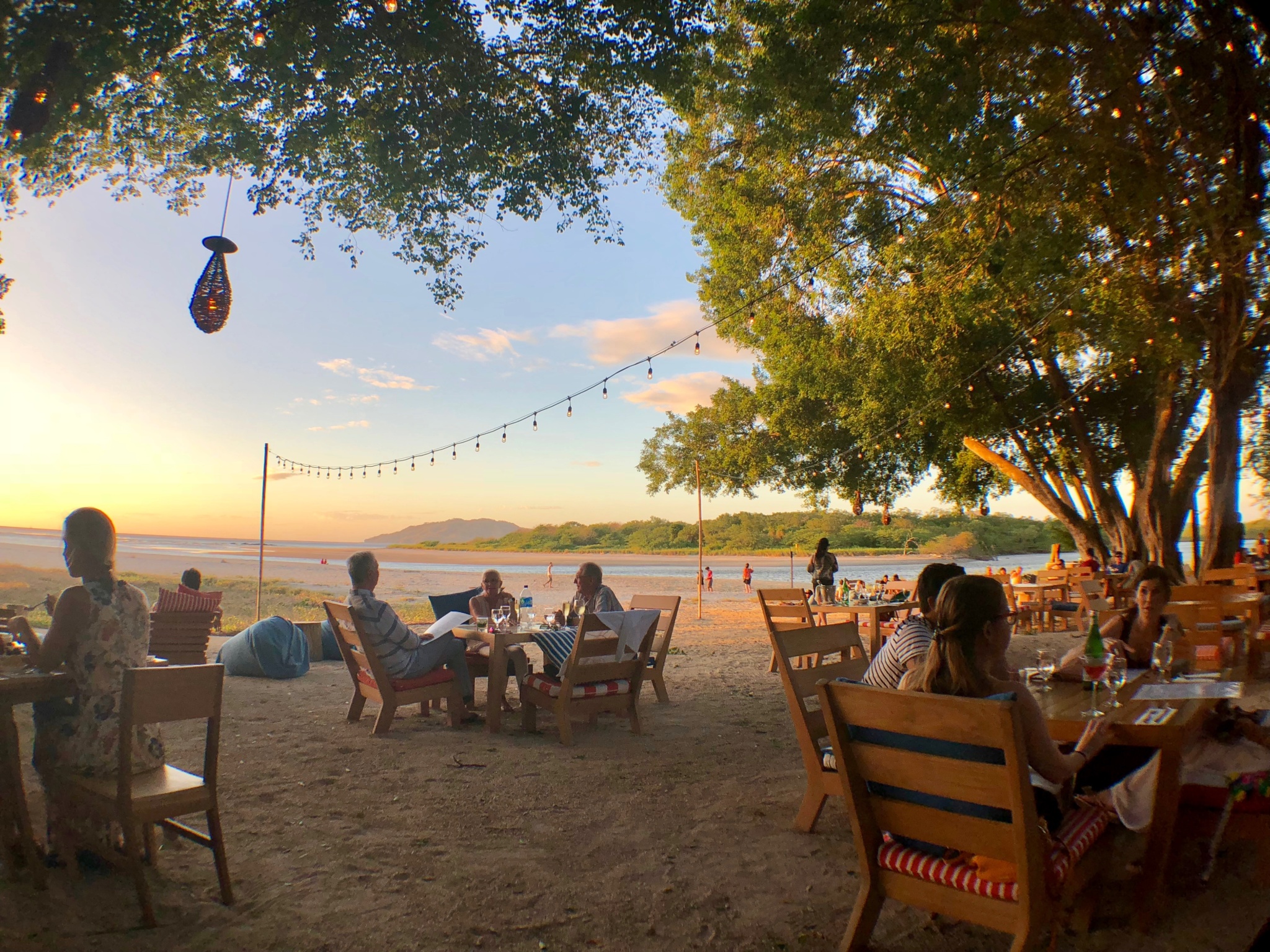 I loved Panga's Beach Club for it's laid back and relaxed atmosphere and delicious food. The restaurant is close to the river mouth giving you a unique view of the beach and the river.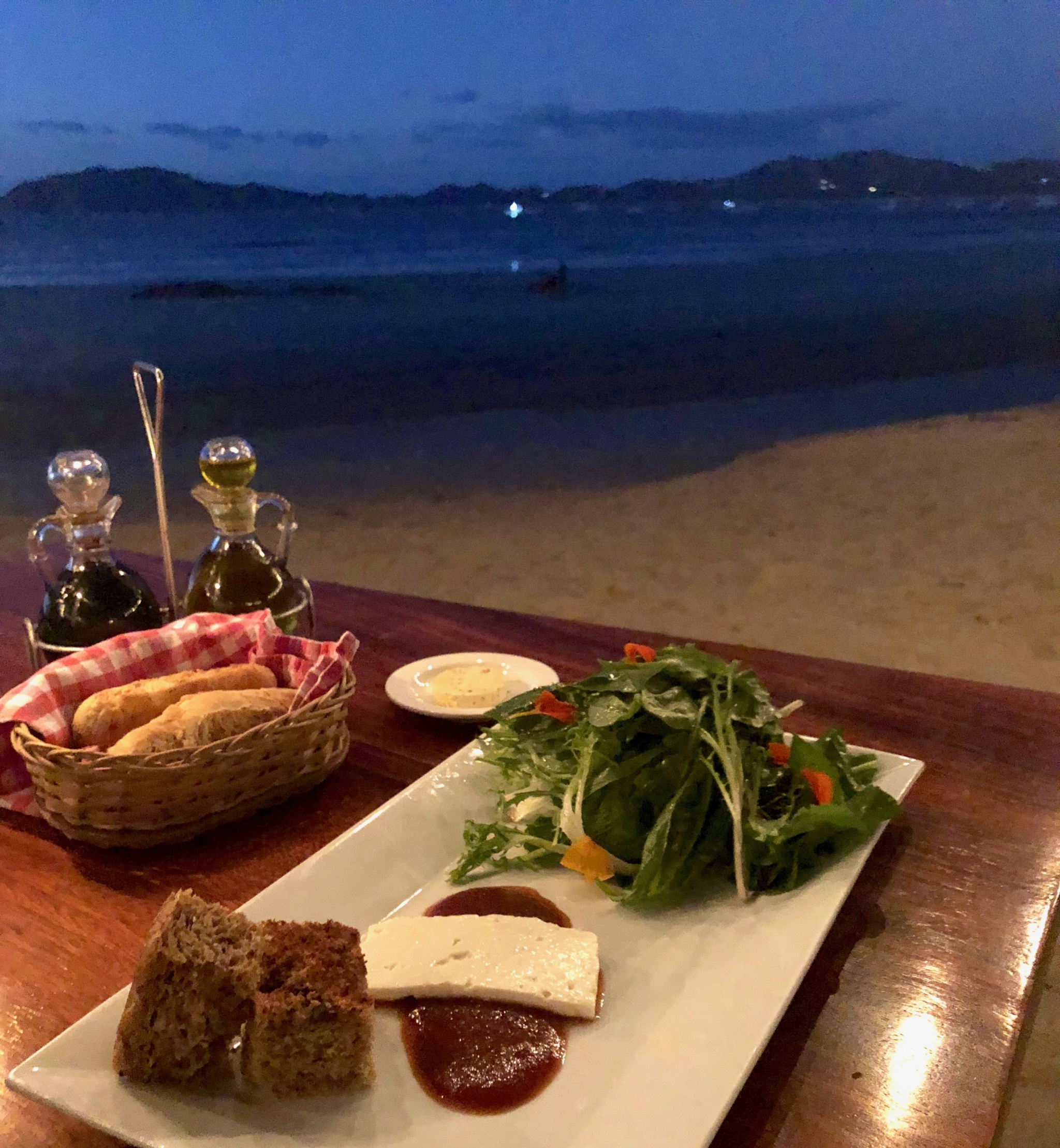 For more romantic and elegant feet-in-the-sand dinner experience head to El Barco restaurant at El Capitan Suizo Hotel beachfront boutique hotel. El Barco offers delicious gourmet dishes which are a fusion of Costa Rican and International cuisine. You enjoy a candlelight dinner right on the beach under the shade of beautiful trees.
Tamarindo has a lively nightlife with many bars, restaurants, and discotheques so there's also plenty of options for things to do once the sun goes down.
Where to stay
Altos de Eros: If you're looking for a relaxing getaway away from the hustle and bustle of Tamarindo Los Altos de Eros is the perfect place to stay. This small luxury boutique B&B perched on a mountainside just 10 minutes from Tamarindo enjoys a magnificent view of the Pacific and a peaceful atmosphere, surrounded by verdant forest.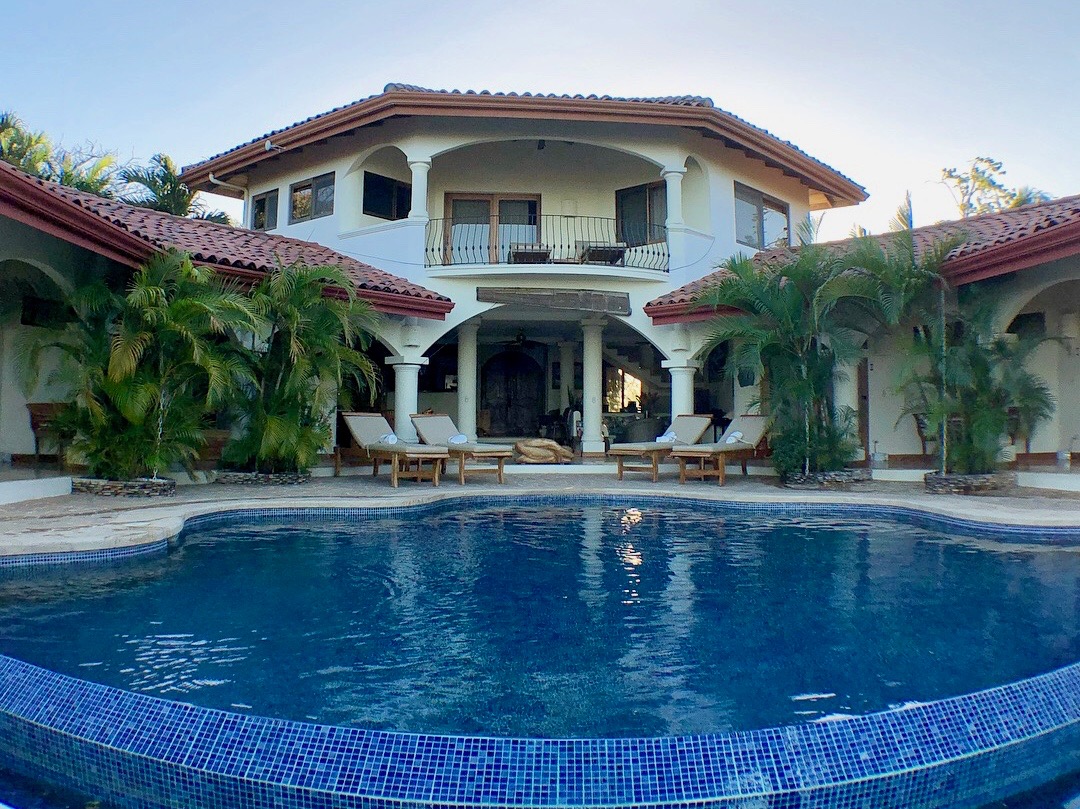 El Capitan Suizo: Luscious tropical gardens set this luxury beachfront boutique hotel apart from the rest. Enjoying a privileged location right on the beach Hotel El Capitan Suizo offers beautiful beach view rooms. You will often see monkeys swinging from the towering trees around the pool as well as countless birds, iguanas, and other local wildlife.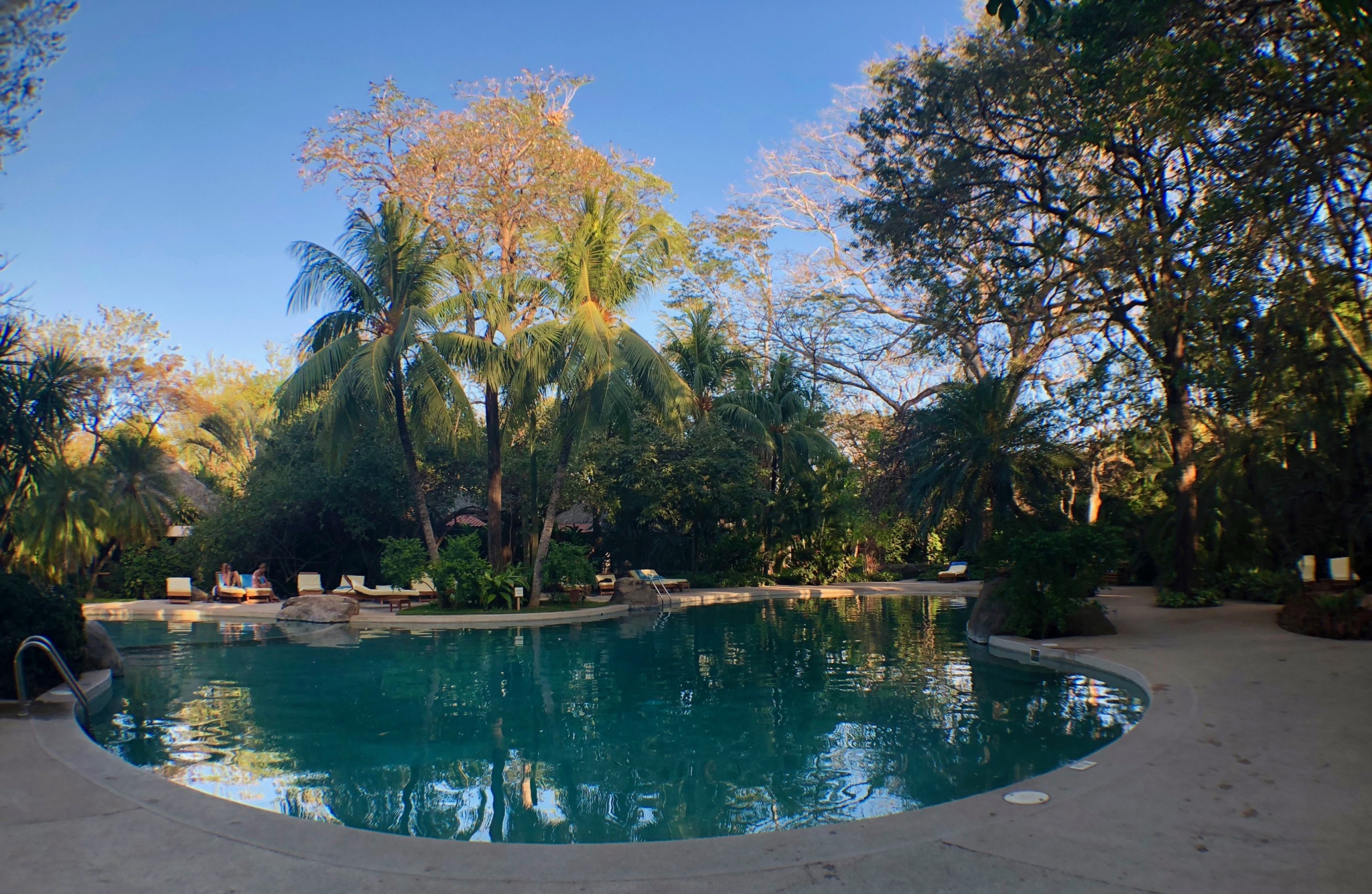 Casa Leona: right in the heart of Tamarindo this small B&B is close to everything yet provides a relaxing and tranquil respite from the busy town. With only 5 rooms and a central open courtyard with a private pool, Casa Leona feels just like a home away from home!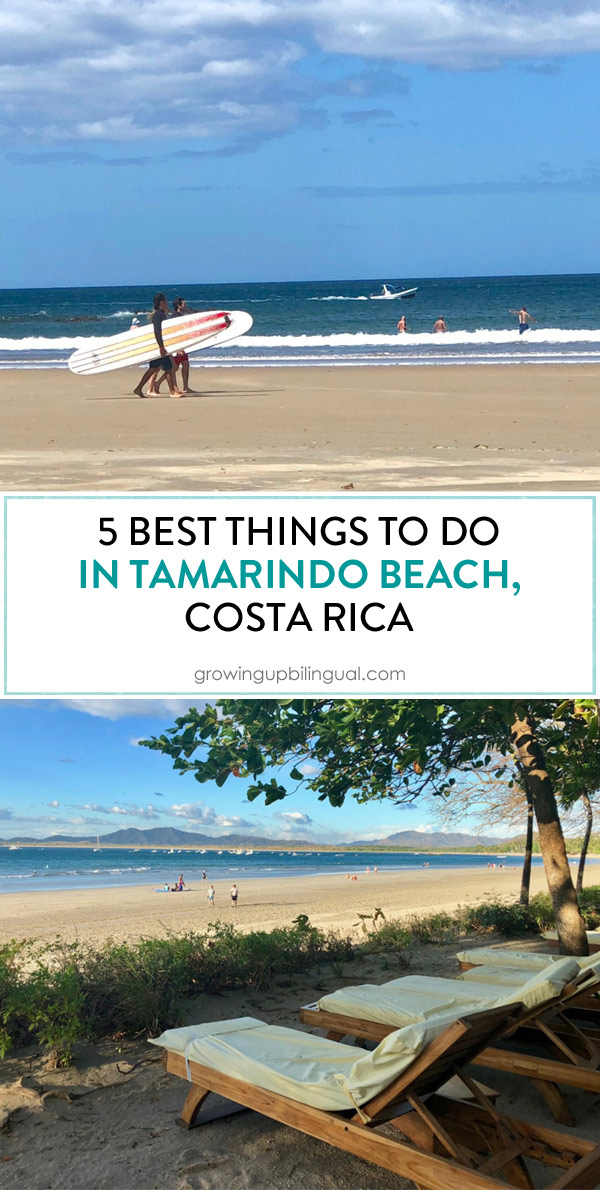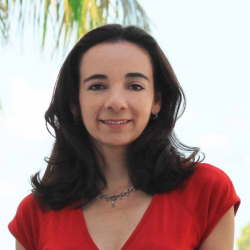 Latest posts by Paula Bendfeldt-Diaz
(see all)