It's all about pumpkin in our home! Who cares if fall never really comes to Florida, we embrace fall flavors specially pumpkin and just run with it. Back in Guatemala pumpkin was something we did't really "have" I mean there was the dulce de calabaza but no pumpkin spice, pumpkin pie or pumpkin lattes. We have been making making a lot of pumpkin recipes and sharing them on the blog but today's recipe is by far the easiest pumpkin recipe ever! For this one I decided to combine the old with the new by bringing together pumpkin and Dulce de Leche. I grew up drizzling Nestlé® La Lechera® Dulce de Leche on my pancakes and on my tres leeches cake, sometimes I would sneak into the kitchen dip a spoon into the dulce de leche and eat it straight from the can.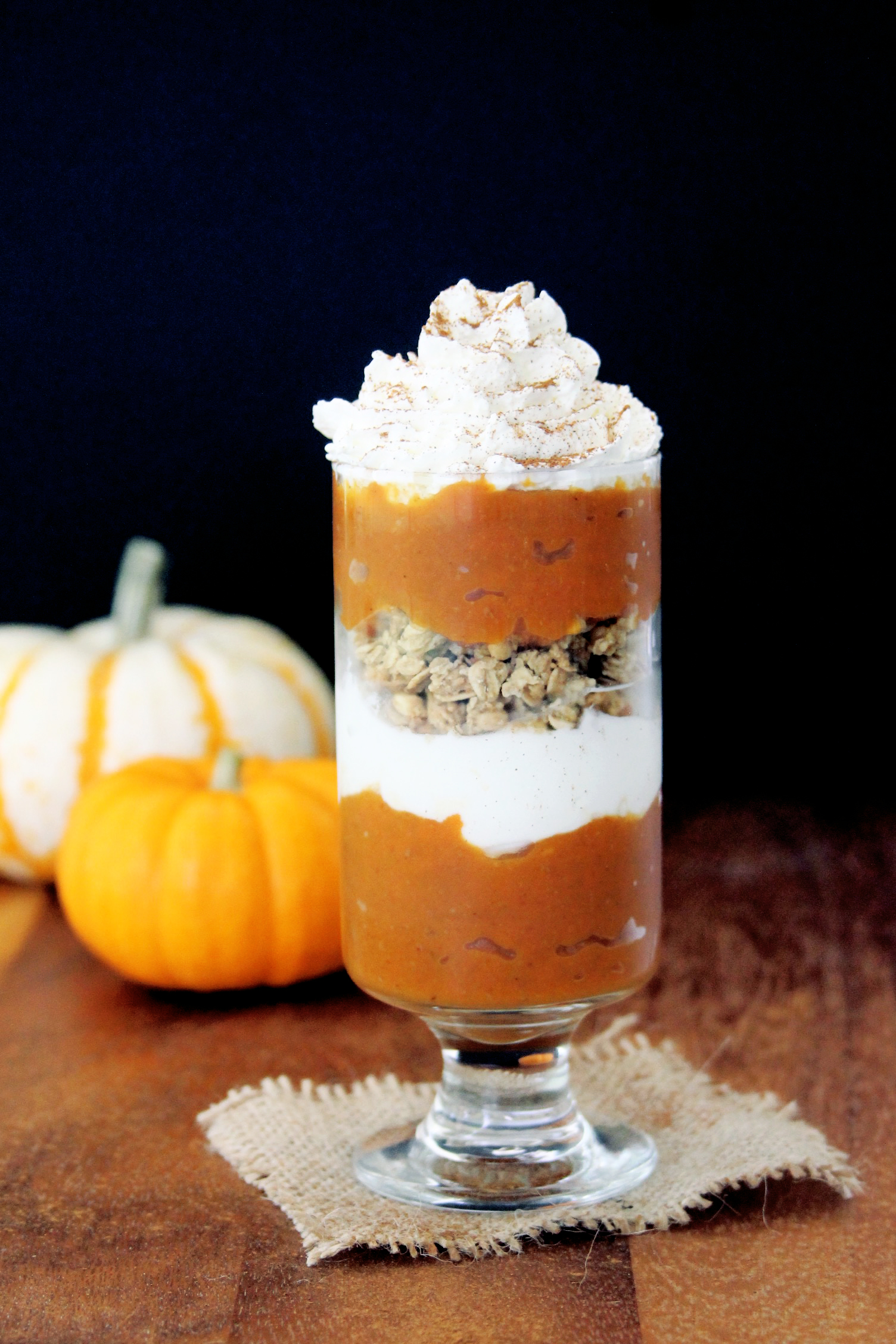 What I love about this pumpkin recipe is that it's so easy you can make it in 5 minutes! To make this pumpkin dulce de leche parfait I used greek yogurt, protein granola and low fat whipped cream so it's not just delicious it's also a great breakfast or snack that is good for you!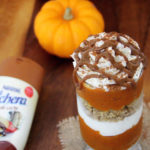 5 Minute Pumpkin Dulce De Leche Breakfast Parfait
Ingredients
2

cups

of pumpkin puree

1

cup

of protein granola

1

cup

of Greek yogurt

2

tablespoons

of La Lechera Dulce de Leche and more for drizzling

1/2

teaspoon

pumpkin spice

Low fat whipped cream
Instructions
Mix the pumpkin puree, the 2 tablespoons of La Lechera Dulce de Leche and the pumpkin spice. Set aside.

To make the parfait layer pumpkin mix, yogurt and granola. 

Top with whipped cream.

Sprinkel pumpkin spice.

Drizzle with La Lechera Dulce de Leche.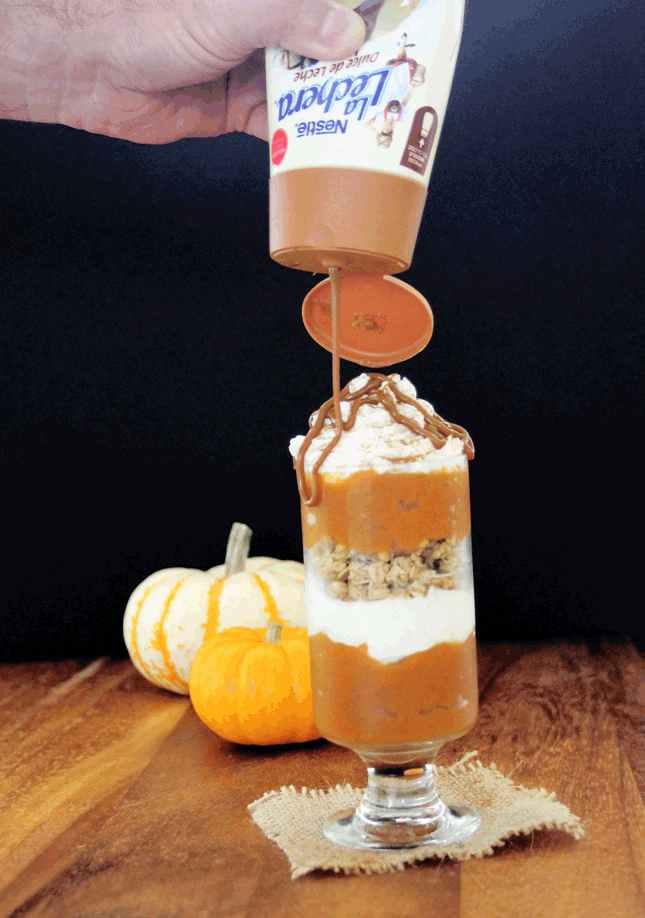 This recipe is perfect for celebrating #DulceDeLecheDay, yes of coarse there is a holiday to celebrate the deliciousness that is Dulce de Leche. I love the La Lechera Dulce de Leche; it brings back memories from my childhood because at home we always had La Lechera products. I always have a squeeze bottle of La Lechera Dulce de Leche to drizzle on everything from my pancakes and waffles to my ice cream. Have you tried it on banana bread or pumpkin bread for that matter?
Find more recipes and more ideas on how to use La Lechera Dulce de Leche HERE.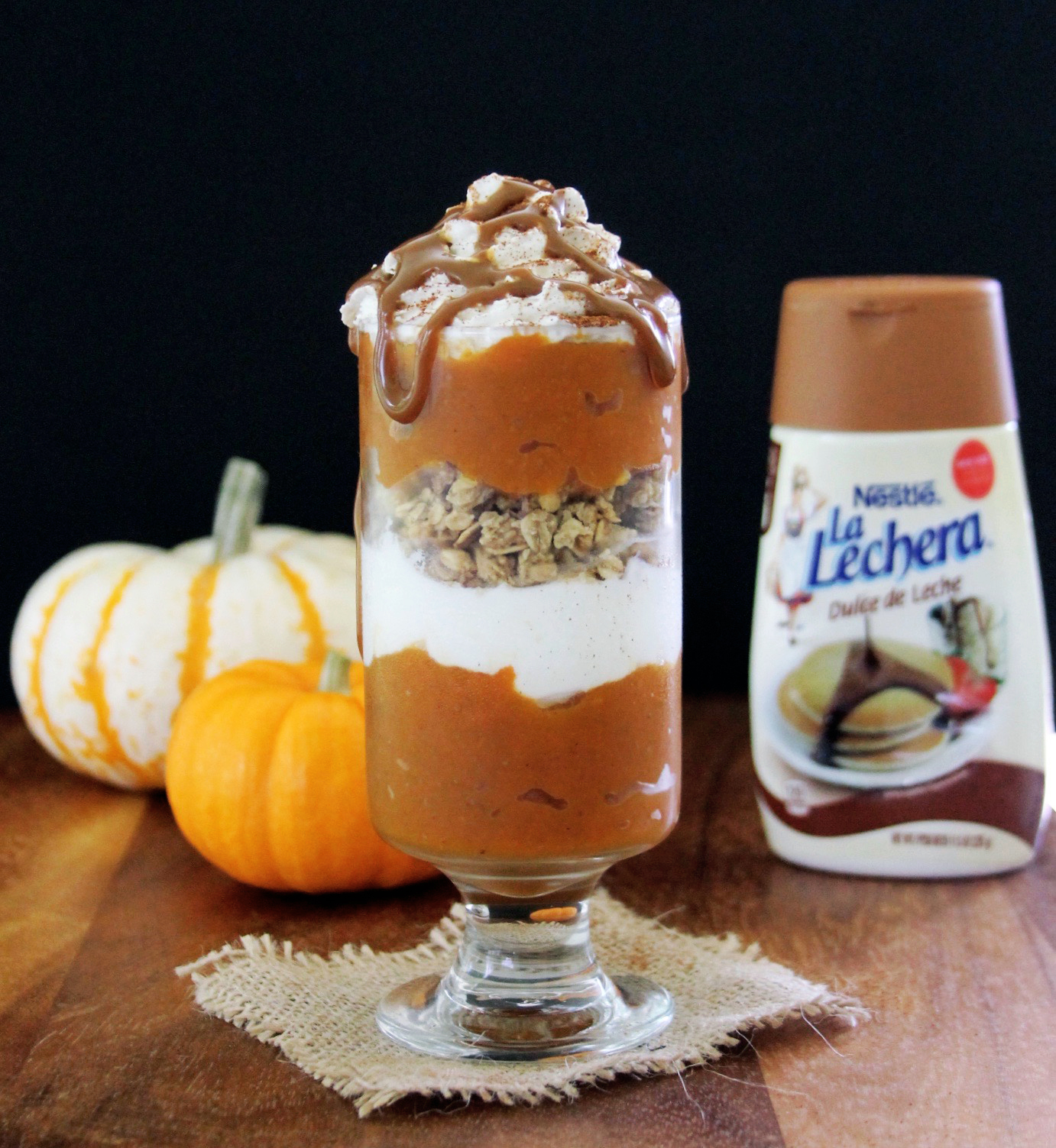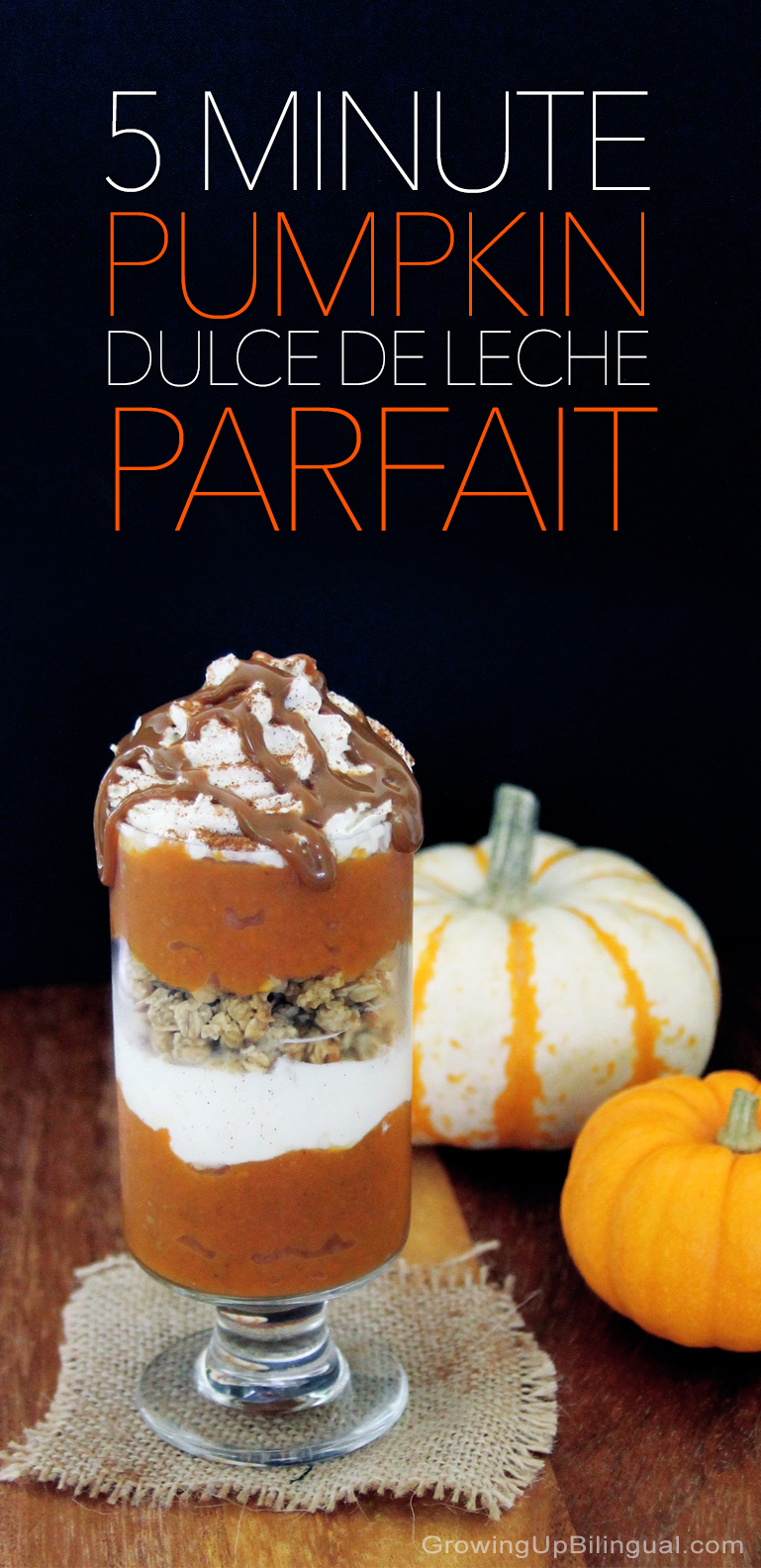 Latest posts by Cesar Diaz
(see all)