This is a sponsored post in collaboration with Florida KidCare. However, all opinions are my own.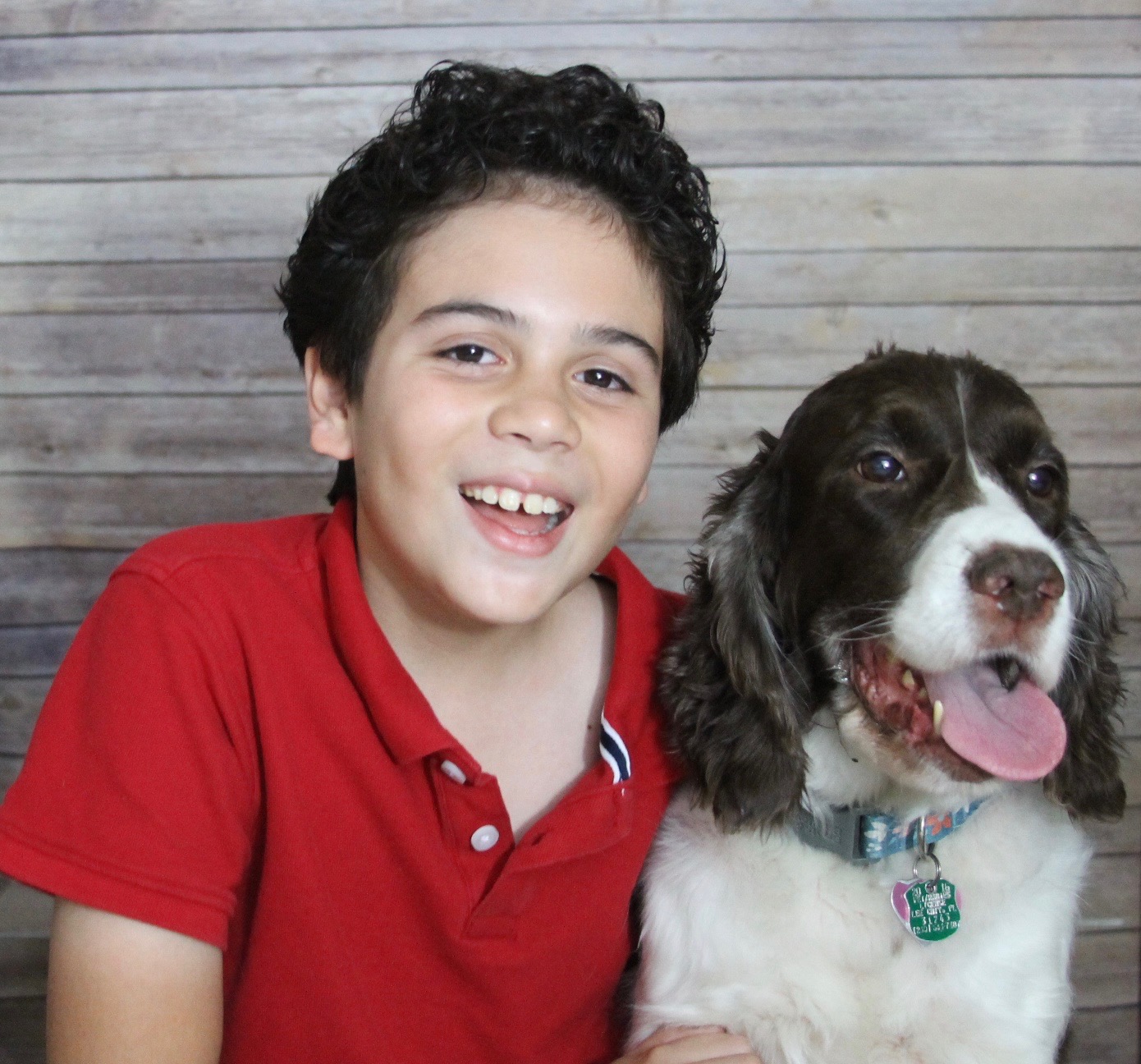 There's nothing that brings me more joy than seeing my kid's eyes sparkle and their smiles spread across their faces when they're happy. As grown-ups, we often get lost in the day to day hustle and bustle and we forget how to give a true smile the way a child does. Too often we underestimate the power of a smile and how it touches lives and makes a difference in someone else's day. I know that no matter what is going on or how hard the day was at work, it only takes a smile from one of my kids and my worries and stress are lifted away. Few things are as contagious as a smile from a child.
Your child's smile is precious and a source of joy, so how can you ensure that those pearly whites are always healthy? Here are five things you can do to keep your kid's teeth healthy and their smiles bright!
1. Establish a brushing routine. Teach your kids to brush at least twice a day with a fluoride toothpaste and to floss. Establish a routine so that brushing will become second nature to them. My kids brush their teeth every morning after breakfast and every evening before going to bed. And remember that kids should ideally brush their teeth for 2 minutes, spending 30 seconds on each quadrant of the mouth.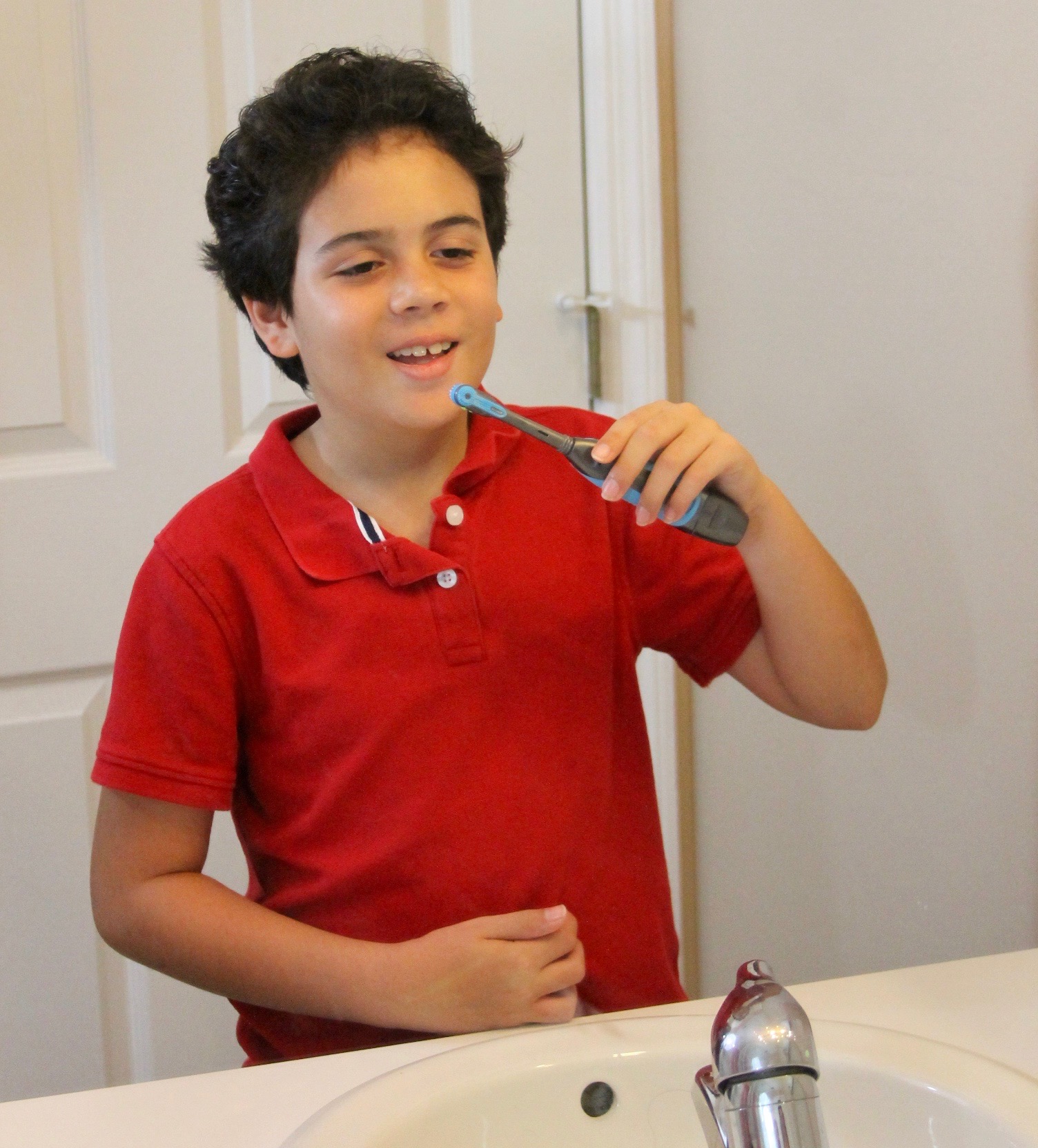 2. Get kids involved. I let my kids choose their own toothbrush and toothpaste at the grocery store. My daughter likes to use toothbrushes that have fun characters and both of my kids love battery operated toothbrushes, which not only help them get teeth cleaner but also makes brushing more fun. Having them choose their own toothbrush gets them excited about brushing!
3. Make brushing fun. Kids should brush for two minutes but brushing doesn't have to be boring. We usually play some music or sing a tooth brushing song. There are also fun apps that encourage kids to brush and make those two minutes pass quickly as the kids listen to music and enjoy some fun characters encouraging them on the screen. Two of our favorites are Brush DJ, which lets kids choose their favorite music to brush along to, and Disney Magic Timer, where hidden Disney and Marvel characters appear on the screen as kids brush their teeth. I really like that this app also encourages kids to brush longer by letting them earn "prizes" and rewarding them for doing thoroughly cleaning their teeth.
4. Take your kids to the dentist regularly. Kids should visit the dentist for the first time around their first birthday. After that, your dentist will recommend dental checkups and cleanings every 3 to 6 months depending on your child. Taking care of your child's teeth is so important for their overall health but a visit to the dentist can be so expensive! That is why having dental coverage for your child is crucial. Did you know that the Florida KidCare program offers free and affordable health and dental insurance coverage for children from birth through 18 years of age— with no application fee? Through Florida KidCare coverage, your child has access to private, quality health and dental providers. My kids were on Florida KidCare insurance for over 5 years and we just loved the pediatric dentist that we used – in fact, we still use him now that we have dental insurance through my work. With year-round enrollment and an easy, free application, the time to apply for Florida KidCare is always now!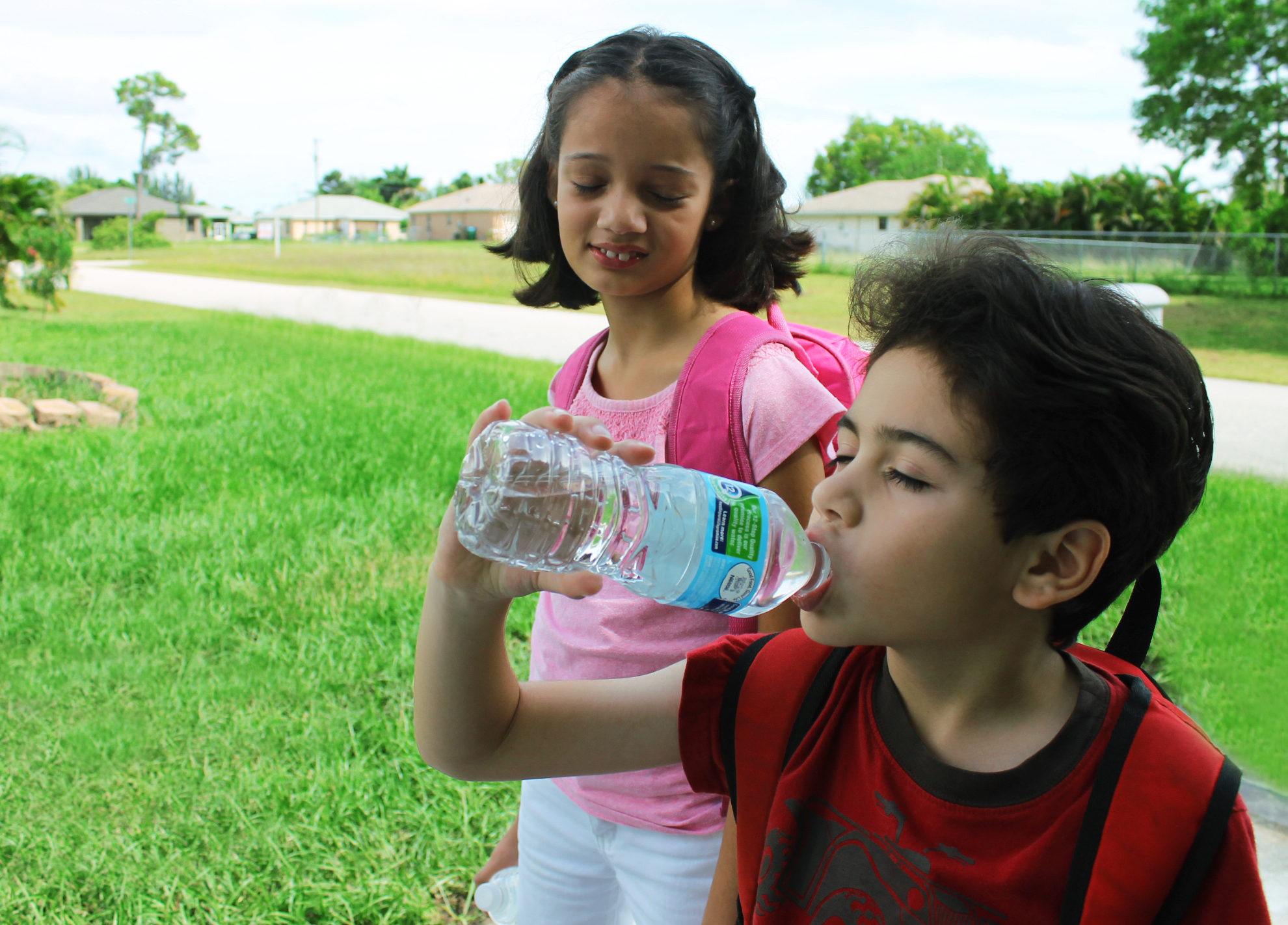 5. Choose healthy foods and drinks. Healthy foods and snacks help kid's teeth stay healthy. Choose crunchy fruits and veggies and encourage kids to drink water over sugary drinks. Limit or avoid sugary foods, juices, candy (especially sticky gummy candy, gummy vitamins, or fruit leather or "roll-ups") as sugars can erode enamel and cause cavities. If your kids eat these foods always have them rinse or brush afterward.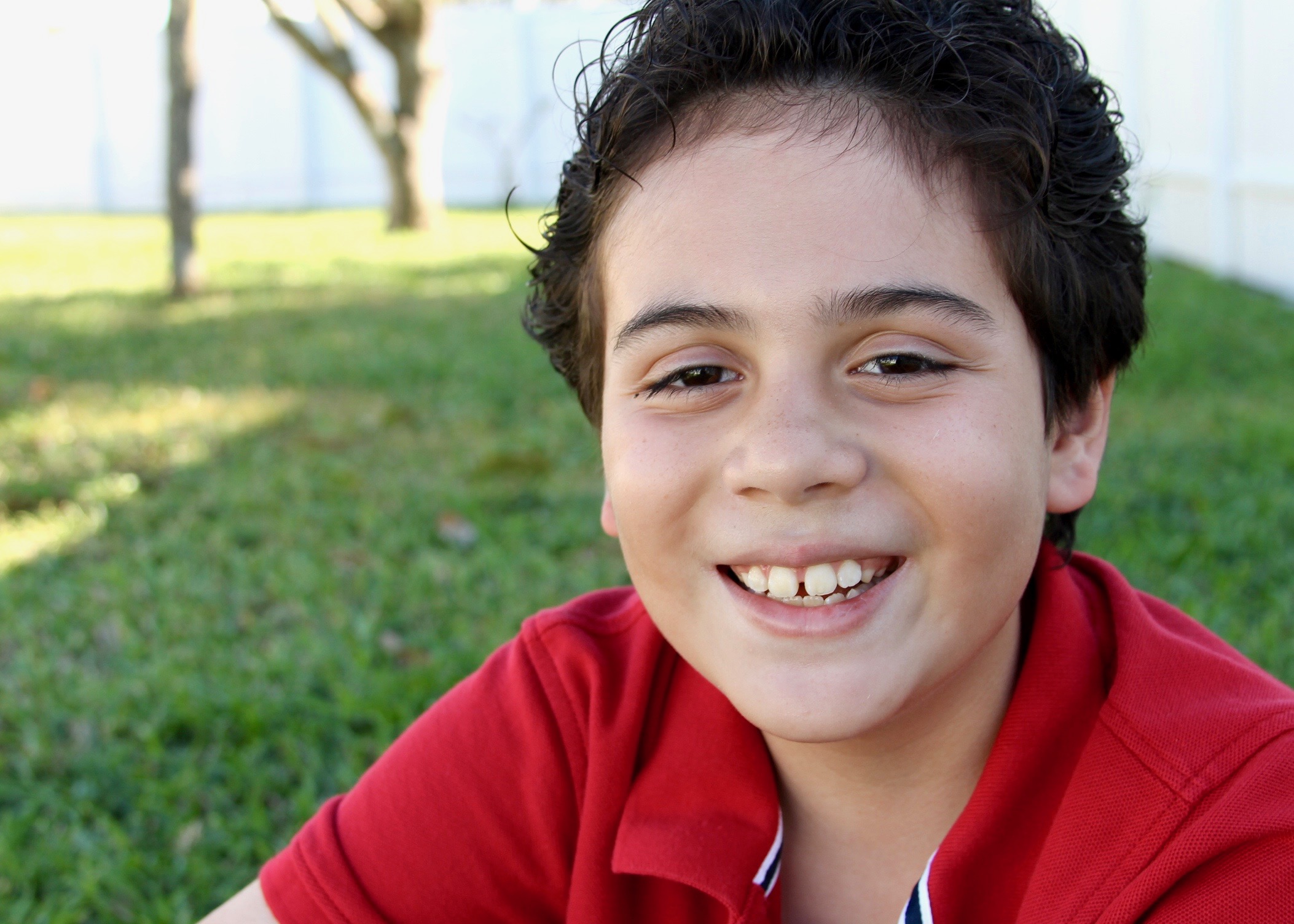 About Florida KidCare
Florida KidCare exists to increase the number of insured Florida children and assure they have access to quality health and dental care. All Florida KidCare program benefits include doctor visits, checkups, hospital stays, surgeries, immunizations, prescriptions, emergencies, vision and hearing, dental, mental health services and more. Through Florida KidCare, some children will qualify for completely free coverage with Medicaid. Most families pay nothing at all for coverage, and many families pay just $15 or $20 a month.
It's important to mention that your child can have access to free or affordable health insurance regardless of your immigration status. A parent's immigration status is never asked during the Florida KidCare application, nor is it part of eligibility for a child. If your child doesn't have insurance – don't wait, apply now!