Disclosure: I received a fun and colorful customizable backpack so that I could provide a honest review of the Optari products, however all opinions are sincere and are my own.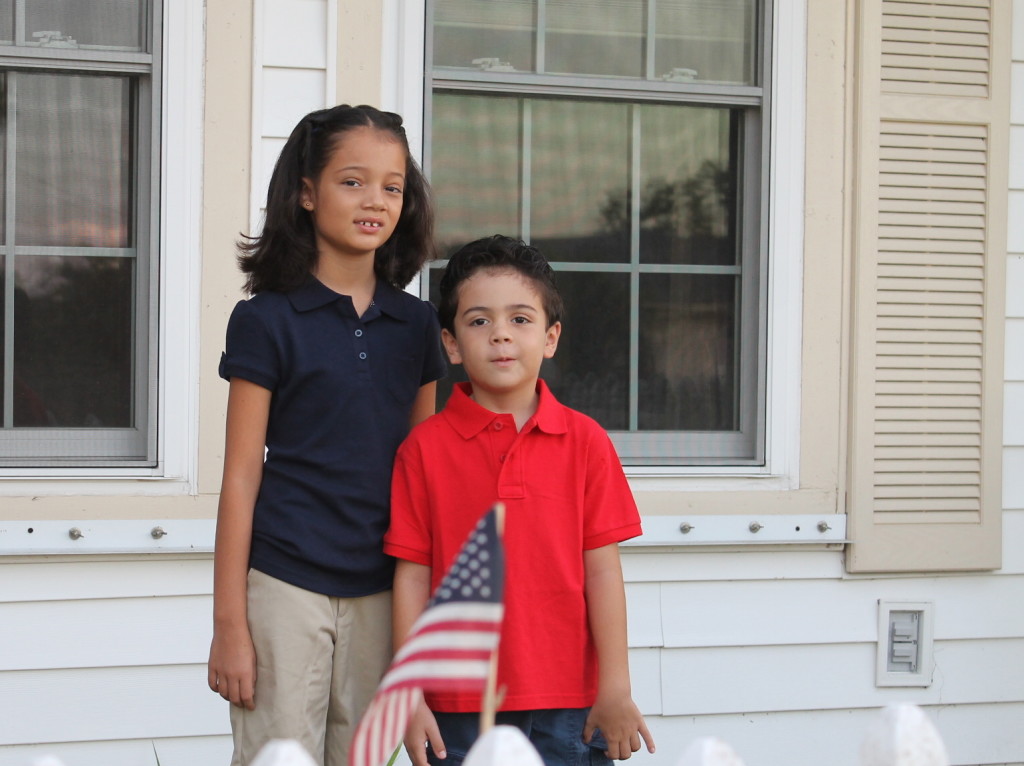 My little guys is starting Kindergarten this year, it's a big change and although he is super excited I know it's going to be hard going from PreK just 3 times a week half days to going to school every day full day and coming back home with homework.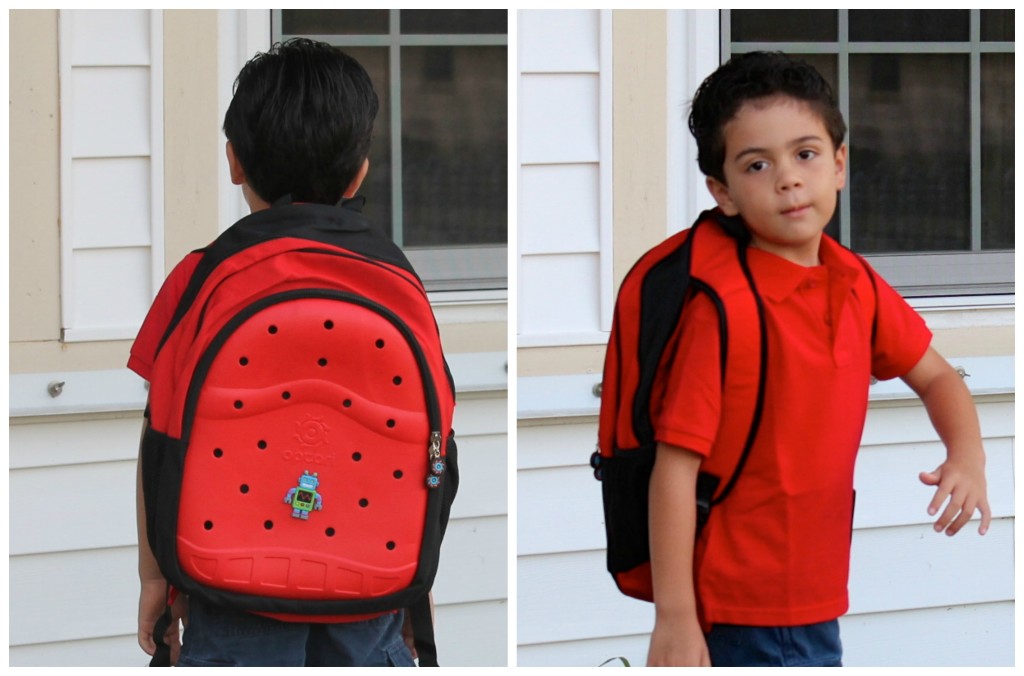 As we searched for the perfect backpack for him I stumbled upon the Optari backpack.  I loved the bright colors, the size and the material but the best part is that you can personalize the Optari backpack by having your child pick out Fobbz or Mini Fobbz charms and add them to the front panel of the backpack.  There's a big collection of Fobbz and Mini Fobbz and your child can choose those that reflect his personality and the things they love doing.  I thought this would be ideal to use as a rewards chart for starting school off on the right foot and motivating my little guy to do his homework!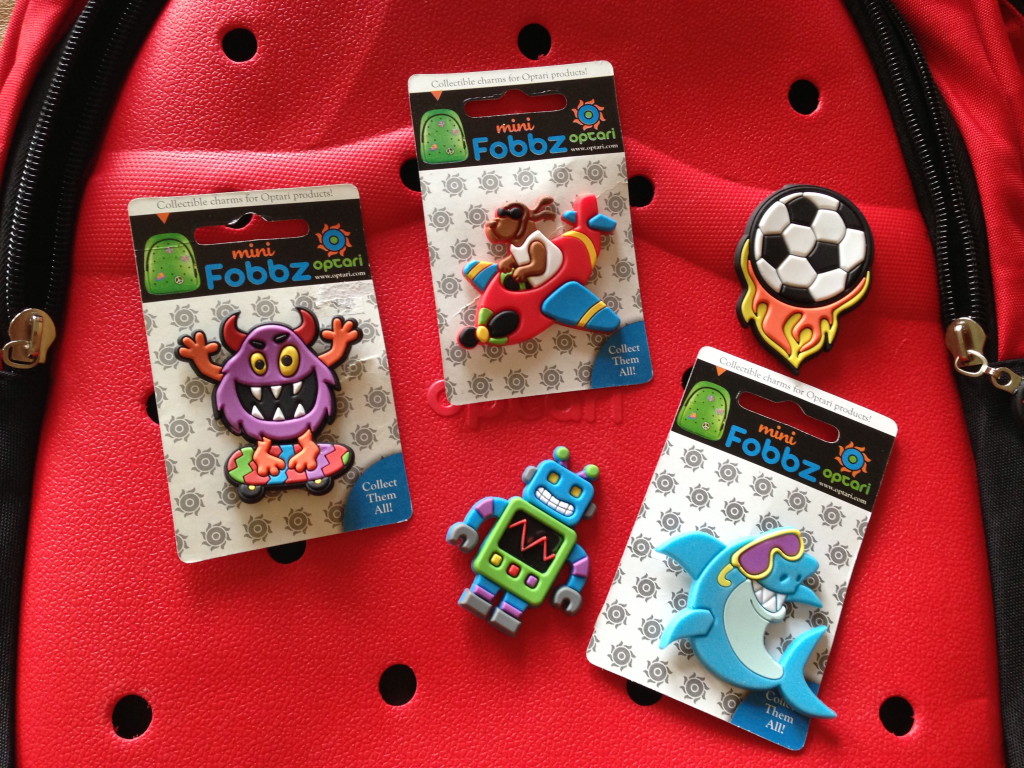 We got the Optari backpack in red, his favorite color and I got him 5 small Fobbz to start with. On the first day of school he wore his backpack with one of them and then at the end of each week he will be able to pick another one to place on his backpack and after the first month or so I will give him one every month.  He was really excited about picking his own Mini Fobbz, placing the first one on the backpack himself and he happily assured me that he would work hard to get a new one each week. The second day of school he had a hard time getting up, he was tired and didn't want to go. We talked about all the new things and the changes and how he would get used to the new schedule and make new friends soon and I reminded him of his reward and how he could take it to school on his backpack and tell his friends about it. It worked like a charm (pun intended) and soon he was up and getting ready to go.  I was so happy we got him the Optari backpack!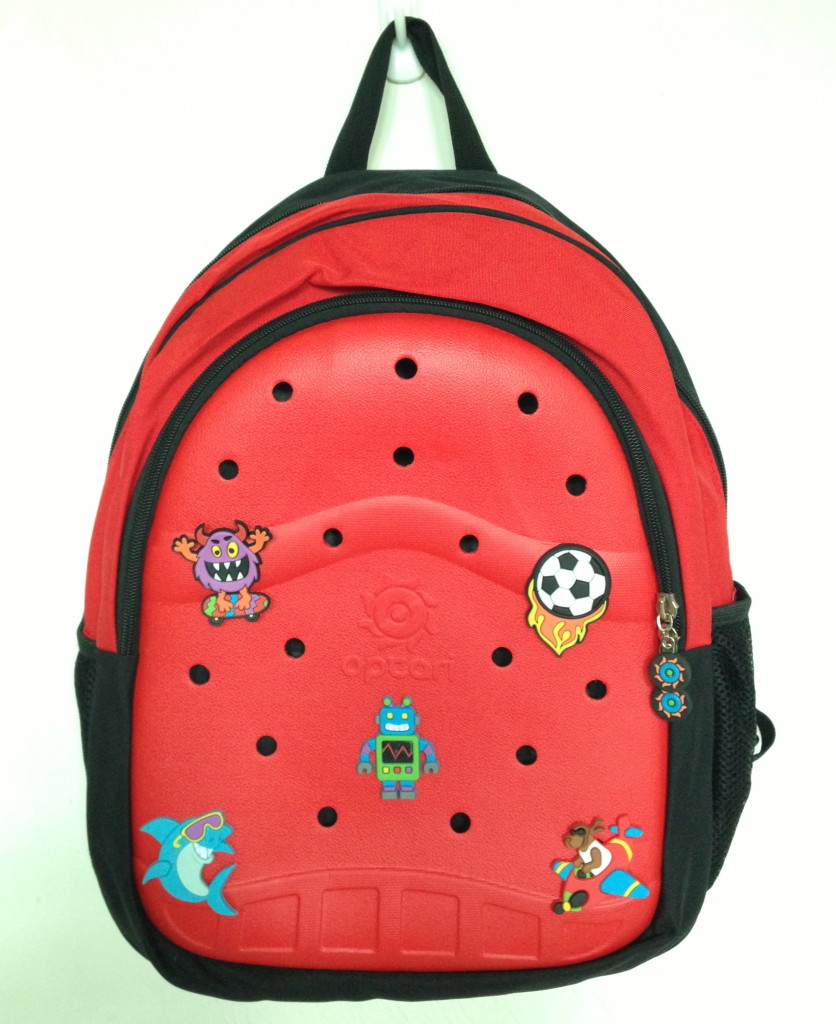 About the Backpack
The Optari backpack is available in 6 bright colors and it features two large internal compartments, one large internal pocket, pens pockets, side net pockets, and a front panel for collecting Mini Fobbz charms. Sized at 6 x 13 x 17 inches it is large enough to hold my little guy's books, his lunch box and water bottle.   The backpack is well made and I know it will last the whole school year and beyond and at $29.99 it's a great value for the quality.  The Mini Fobbz charms are $2.99 and the Fobbz charms are $4.99 each.

About Optari
Optari makes quality fun, colorful, customizable bags and accessories. Totes, wristlets, or backpacks, which you can customize with Fobbz and Mini Fobbz charms collections. They also have the new Spikeletz bracelets, which have become a craze, they are available in 36 different colorful, soft, and spiky designs. Optari products have won the Creative Toy Awards Seal of Excellence, Preferred Choice and Product of the Year Award from www.creativeshildmagazine.com and you can easily see why.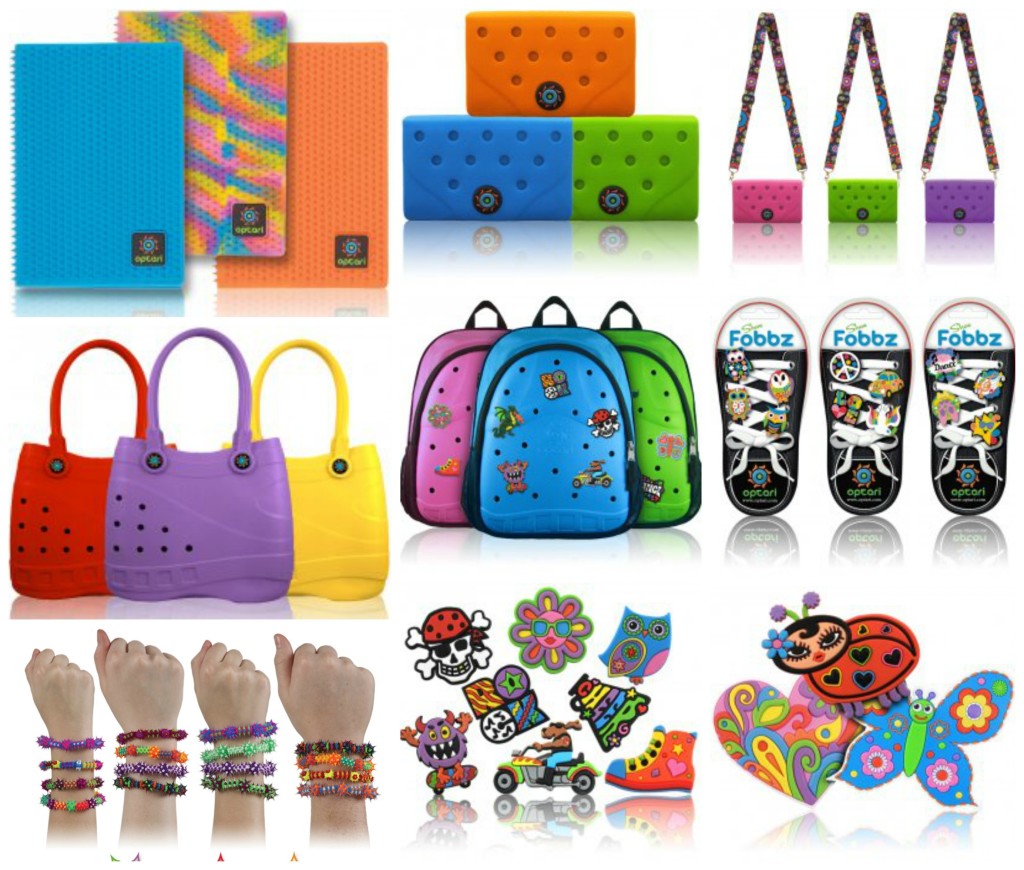 You can see all of Optari's products and learn more about the company by visiting their website at www.optari.com.  Like Optari on Facebook and follow them on twitter @Optari   to stay informed of their latest products, trends and offers.