Disclosure: This post is part of a sponsored campaign on behalf of Latina Bloggers Connect and the makers of ZYRTEC®
Spring has sprung, in fact it's in full swing and summer is almost here.  With the warm weather also comes the dreaded allergy season.  Allergy season brings with it itchy noses and watery eyes but allergies not only affect how we feel but also how we look.  For me it means months spent trying to cover up and minimize the giveaway signs of "Allerty Face": red nose and puffy eyes and face.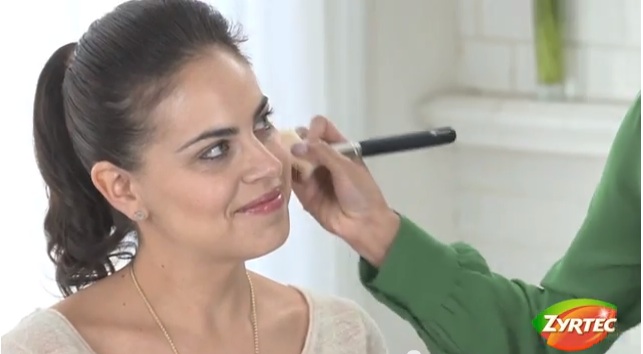 I've always suffered from allergies and uncomfortable as they are what was worst for me was how allergies make me look. My eyes suffer the most, watery and red and sometimes in the morning when I wake I always have to tell everyone about my allergies because I am afraid they might think I have been crying.  When I go out at night and I am at a restaurant or bar with my husband I always feeling so self-conscious because people might think that I am drunk!
I thought that this was something that only happened to me but according to a recent survey by the makers of ZYRTEC®, 96 percent of women suffering from allergies experience ALLERGY FACE™. Although I do feel a little better knowing that I am not alone in my quest to eradicate and hide my puffy and red eyes and nose what I am really excited about is knowing that the makers of ZYRTEC® have partnered with beauty and fashion expert, Carmen Ordoñez from www.VivaFashionBlog.com, to help women combat "ALLERGY FACE™" by releasing a three-part, bilingual video series in which Carmen shares her personal beauty tips to take on ALLERGY FACE™ beauty challenges.
I am happy to share with you the first video form Carmen Ordoñez:
I just love all her tips and will add these to the things I already do to minimize the effects of allergies on my appearance.   Some of my tips to reduce ALLERGY FACE™ include:
–       I try to get lots of rest.
–       If my eyes are really puffy in the morning I dip two chamomile tea bags in ice water, I then squeeze the excess water out of them and place the teabags on my eyelids for 5 minutes.
–       My eyes get really sensitive when my allergies flare up so I protect them by always wearing sunglasses if I am outdoors and avoiding places where people smoke as cigarette smoke really irritates them.
What do you do to minimize the signs of ALLERGY FACE™?
Stay tuned for the release of part two and part three of Carmen's video series, which will be distributed in the summer and fall, respectively. In the meantime, be sure to follow Carmen on Twitter at @VivaFashion and check her blog www.VivaFashionBlog.com for her latest ALLERGY FACE™ tips and tricks.
Visit ZYRTEC® on Facebook at Facebook.com/ZYRTEC to learn more about how to combat ALLERGY FACE™.   For product savings and rewards to help you feel better, visit Zyrtec.com.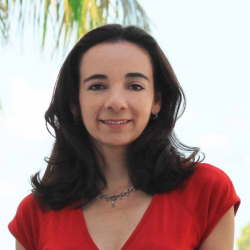 Latest posts by Paula Bendfeldt-Diaz
(see all)