I've gathered the most complete and delicious list of peach cocktails so you're ready for any summer spires. If you're looking for the perfect summer cocktail a peach cocktail is the way to go. Bursting with the goodness of seasonal fruits, these drinks are a treat for your senses. From zesty peach margaritas to fruity sangria, and from refreshing peach daiquiris to minty peach mojitos, these recipes elevate the taste of ripe, fresh peaches to a whole new level.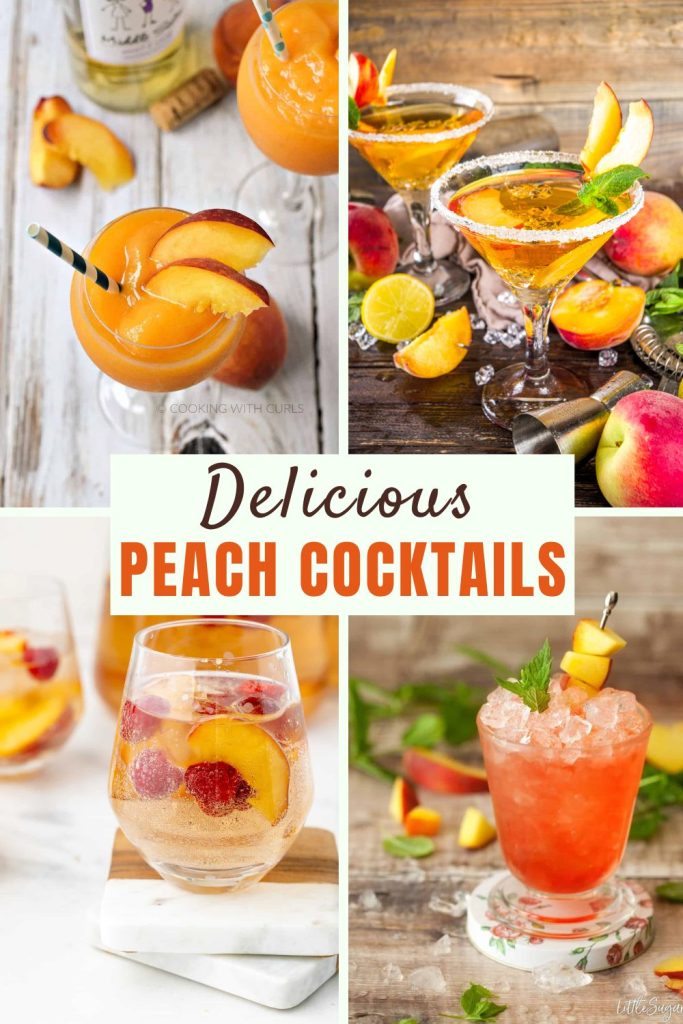 A glass of chilled peach margarita is the perfect drink to enjoy on a warm, sunny day, while lounging by the pool. The tangy sweetness of the peaches perfectly complements the citrusy kick of lime, creating a balanced and invigorating cocktail that will keep you refreshed all day long.
The Best Peach Cocktails
If you're hosting a backyard get-together or a BBQ party, we recommend you whip up a pitcher of peach sangria to impress your guests. The medley of juicy peaches, succulent berries, and zesty oranges dancing in a wine-infused concoction is a crowd-pleaser. The flavors meld together, creating a symphony of taste that will make everyone ask for seconds.And if you enjoy a touch of tropical rum in your drink then try classic peach daiquiri or a peach mojito.
If you're looking for a fun summer cocktail beyond the classics I got you covered with everything from peach spritzers and peach bellinis to boozy peach smoothies and sophisticated peach martinis. With these easy yet amazing recipes, you're sure to find your new favorite summer cocktail and while dazzling your friends with these delightful peach cocktails. So grab some fresh peaches and get ready to create some amazing cocktails!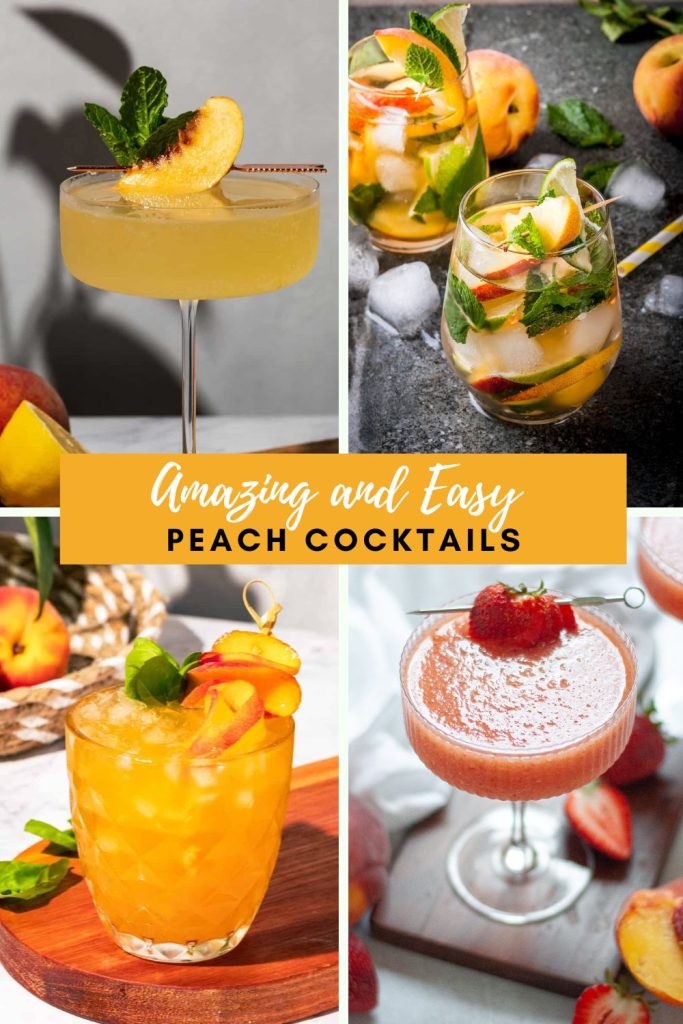 If you're looking for more peach recipe be sure to check out my delicious no-bake peach cheesecake. And if you're looking for some kid friendly non-alcoholic summer drinks check out my favorite peach summer drinks.
Try these simple and delicious Peach Bourbon Spritzers for a refreshing late summer or early fall cocktail! With a homemade peach syrup, a splash of bourbon, and a mint or basil garnish, this peachy drink is sure to impress. Plus, you can easily make mocktails by omitting the alcohol for a delightful non-alcoholic version! Cheers to a tasty treat for all!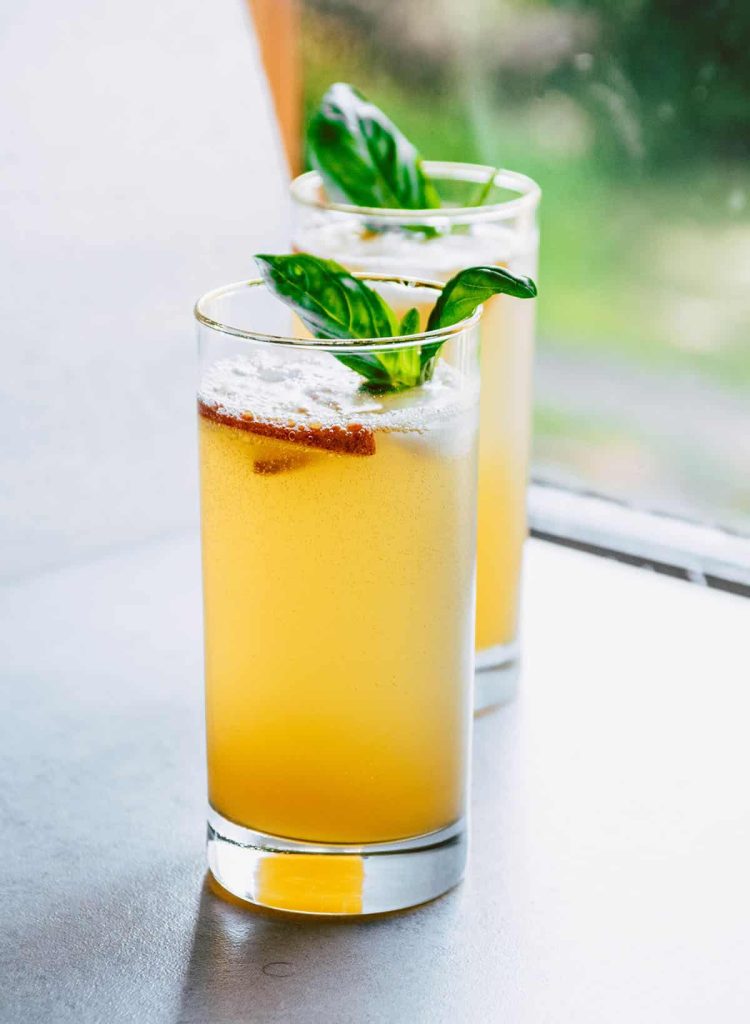 Get ready for a Spicy Peach Margarita that's packed with sweet, tart, and zesty goodness, with a hint of spice! No margarita mix needed for this easy-to-make cocktail that brings out the delightful taste of peaches. Enjoy it during summer or pair it perfectly with your favorite Mexican dishes like tacos and tostadas for a fantastic Cinco de Mayo celebration!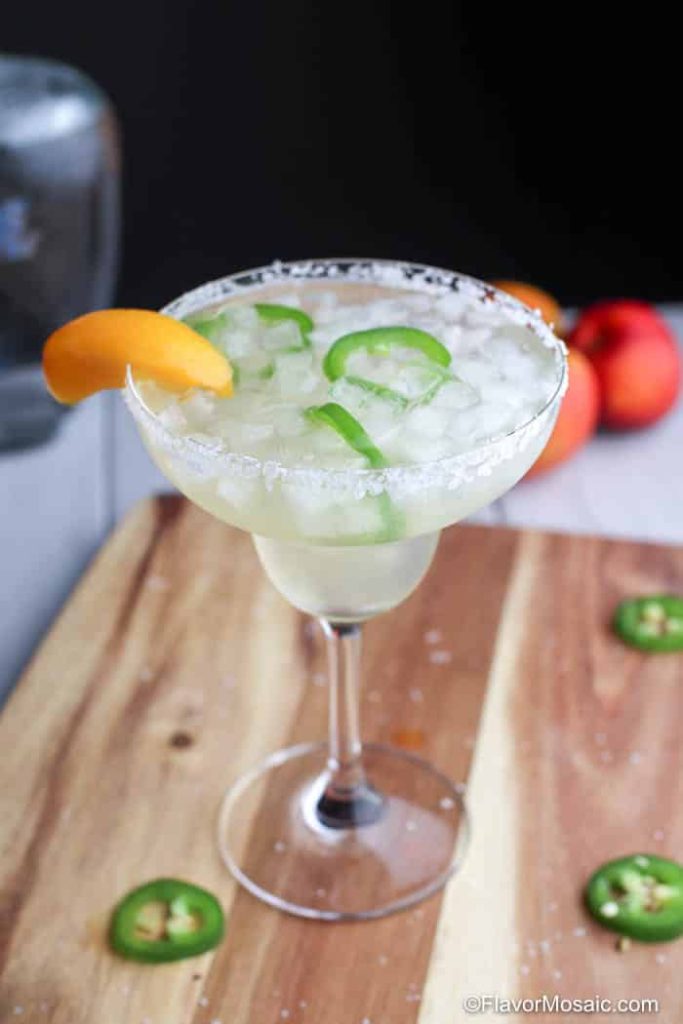 Indulge in the perfect summer cocktail with this simple and refreshing Peach and Mango Martini recipe. I absolutely adore the way the sweet peach and juicy mango blend harmoniously, creating a delightful dance of flavors. Blended smoothly with vodka, this martini is not just a unique and tropical treat, but an absolutely amazing one too! Sip and savor the taste of summer in every delightful drop.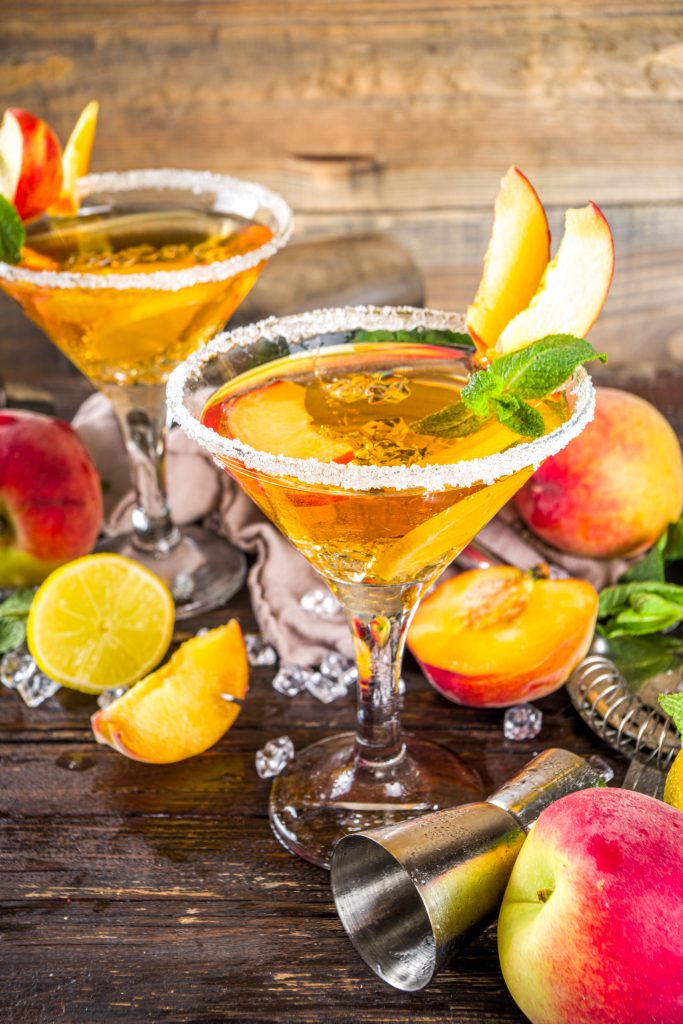 Quench your thirst on a scorching summer day with our vibrant and flavorful Peach Bourbon Smash. This refreshing drink blends the sweetness of ripe peaches, the fresh essence of basil, zesty lemon juice, simple syrup, and smooth bourbon whiskey. Sip on this delightful cocktail, reminiscent of a whiskey sour, and savor the taste of summer in every sip. Cheers to cooling down with a perfect Peach Bourbon Smash!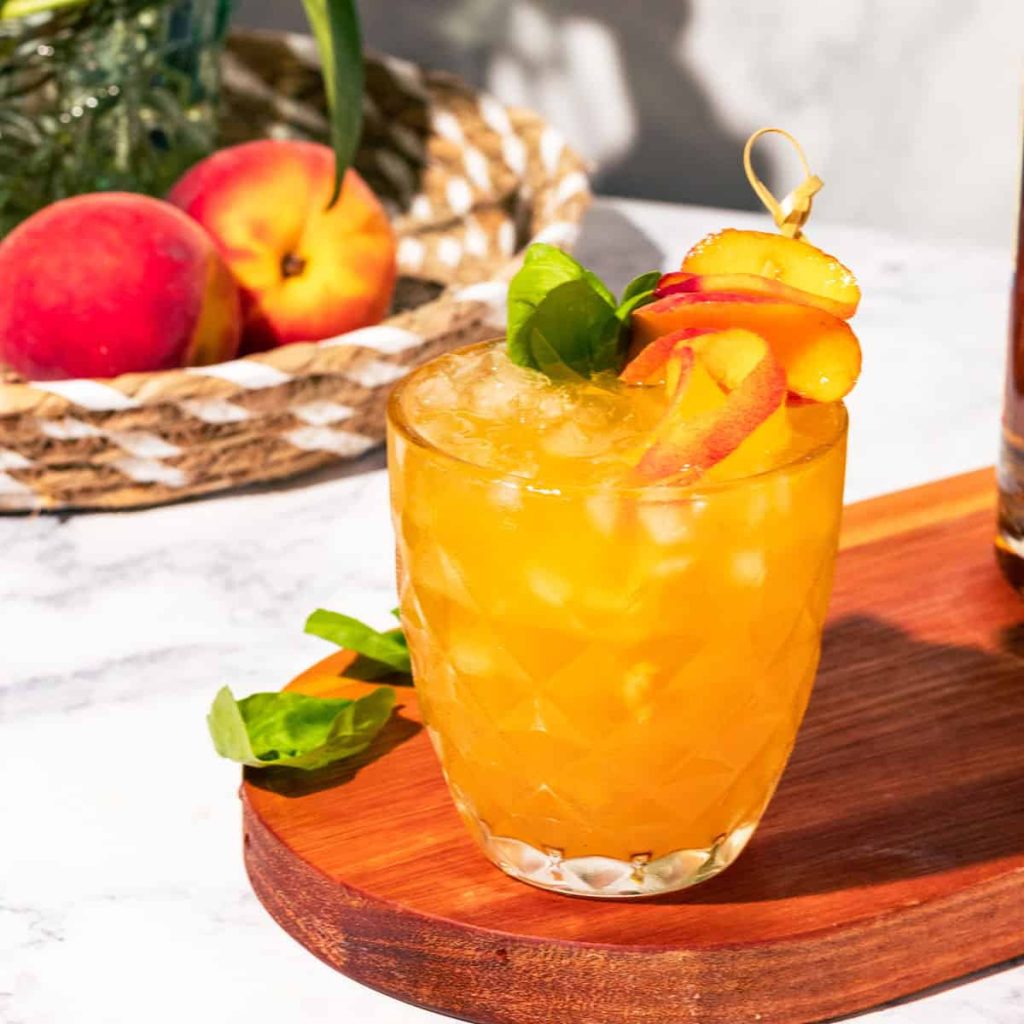 Impress your friends with a delightful Peach Moscato Smoothie on a hot summer day. This super easy cocktail requires just frozen peaches, sweet white wine, and a blender to whip up the perfect summer drink for entertaining. Treat your taste buds to the refreshing blend of flavors in this delicious concoction!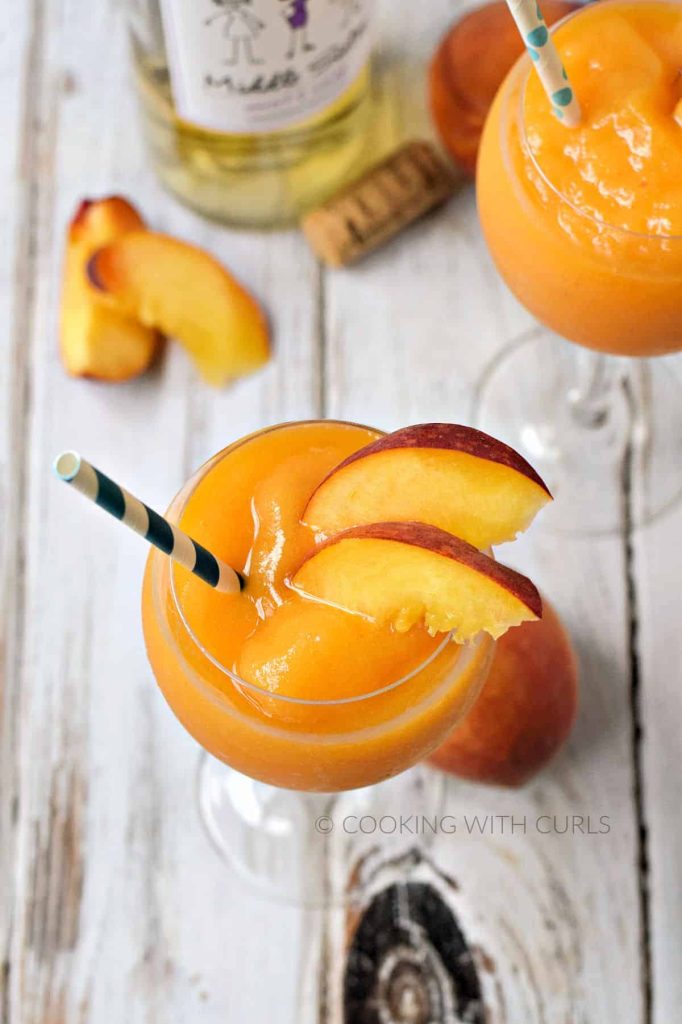 Get ready to elevate your summer sipping with this easy Peach Mojito recipe! It's a delightful twist on the classic mojito, infused with the sweet and juicy flavors of fresh peaches. Savor the tropical taste of mint, lime, and peach goodness in every sip, transporting you to a sunny paradise. Whether you're lounging by the pool or hosting a laid-back gathering, this refreshing drink will be your go-to cocktail for all those warm days and relaxed evenings. So, let's grab our muddlers and shake up some peachy perfection together!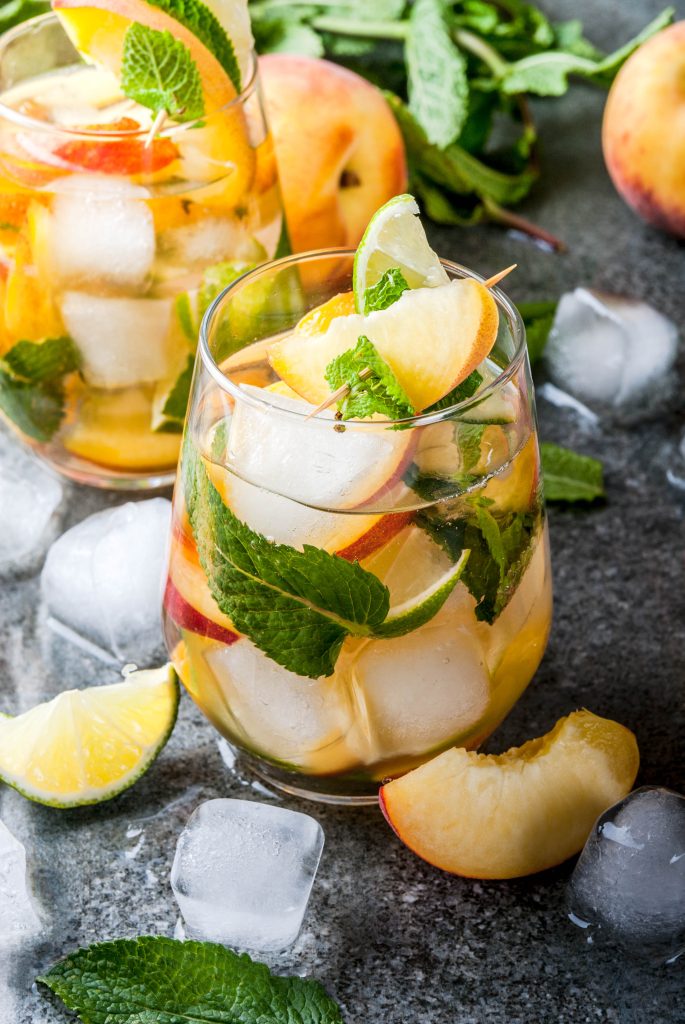 Savor the taste of summer's juiciest fruit with this delightful fresh peach martini! Made with real peach purée and peach schnapps, this cocktail doubles down on the delicious peach flavor, making it the ultimate choice for celebrating the season's best fruit. Whether you're hosting an elegant dinner party or having a laid-back backyard barbecue, this martini is the perfect refreshing drink to enjoy the summer vibes!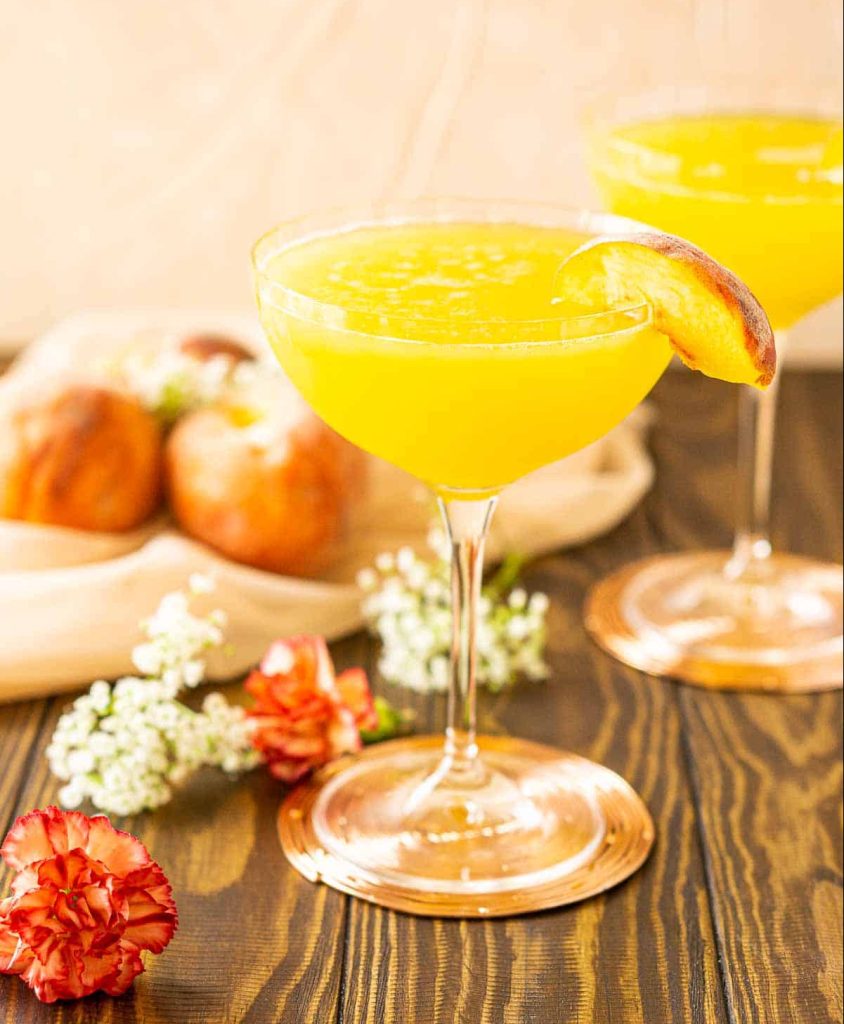 Get ready for a delightful summer treat with our Raspberry Peach Bramble, a playful twist on the classic cocktail. It's a perfect balance of sweet and tangy flavors, capturing the essence of summer in every sip. With its vibrant appearance and refreshing taste, this drink is the ultimate thirst-quencher on a warm evening. Cheers to a delicious and enjoyable summer!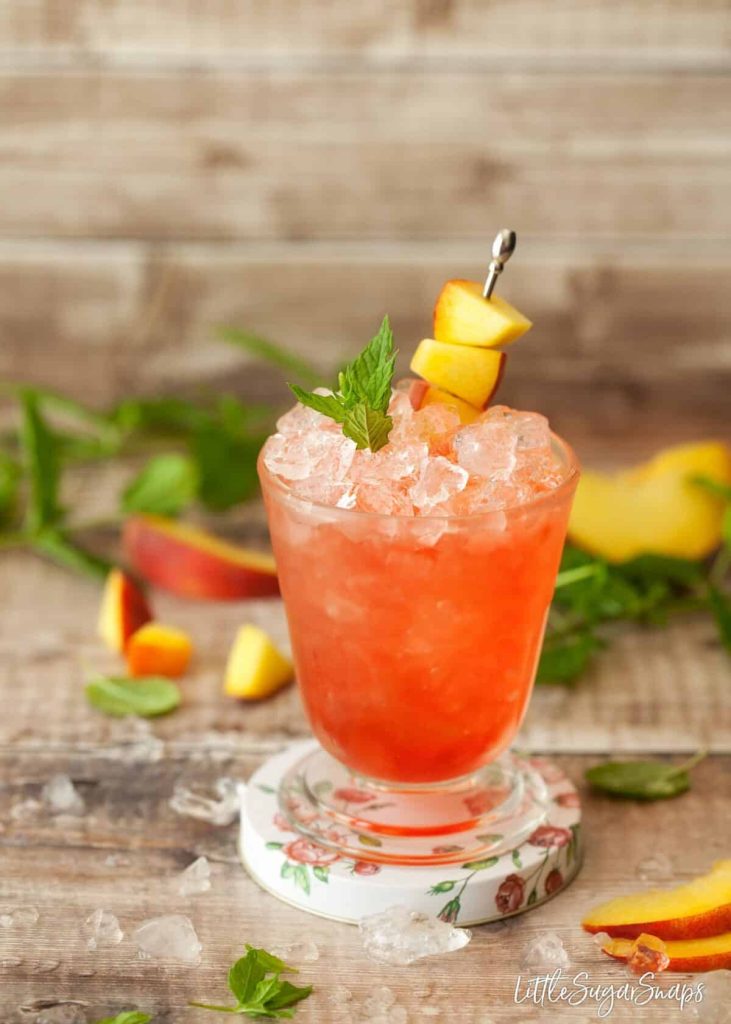 Relax and enjoy the summer vibes with a delightful fresh peach daiquiri! This traditional rum cocktail gets a fruity upgrade with real peach purée. You can shake it up or turn it into a frozen tropical delight, just like those fancy drinks at a luxurious beach resort – the choice is yours. Whichever way you savor it, get ready for a truly peachy experience!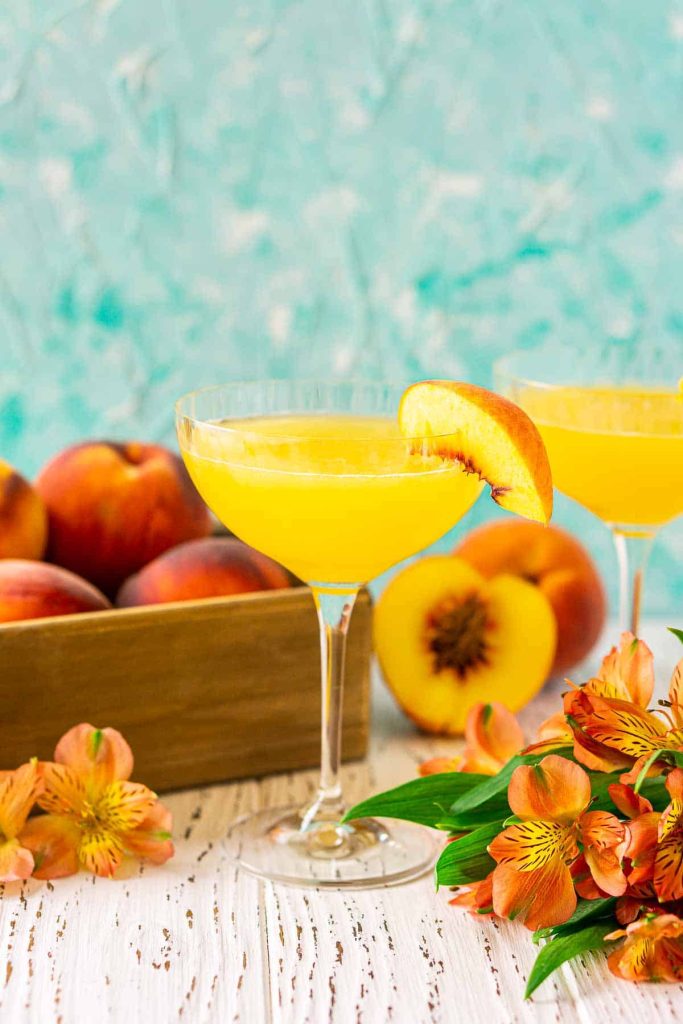 Prepare to elevate your cocktail skills with this delightful Peach Martini Bellini! This combination of a Peach Bellini and a Vodka Martini brings together vodka, peach schnapps, peach juice, lemon juice, and prosecco in a refreshing blend. With its minty-peach garnish, this drink is pure bliss and guaranteed to leave a lasting impression on your guests at any party or gathering.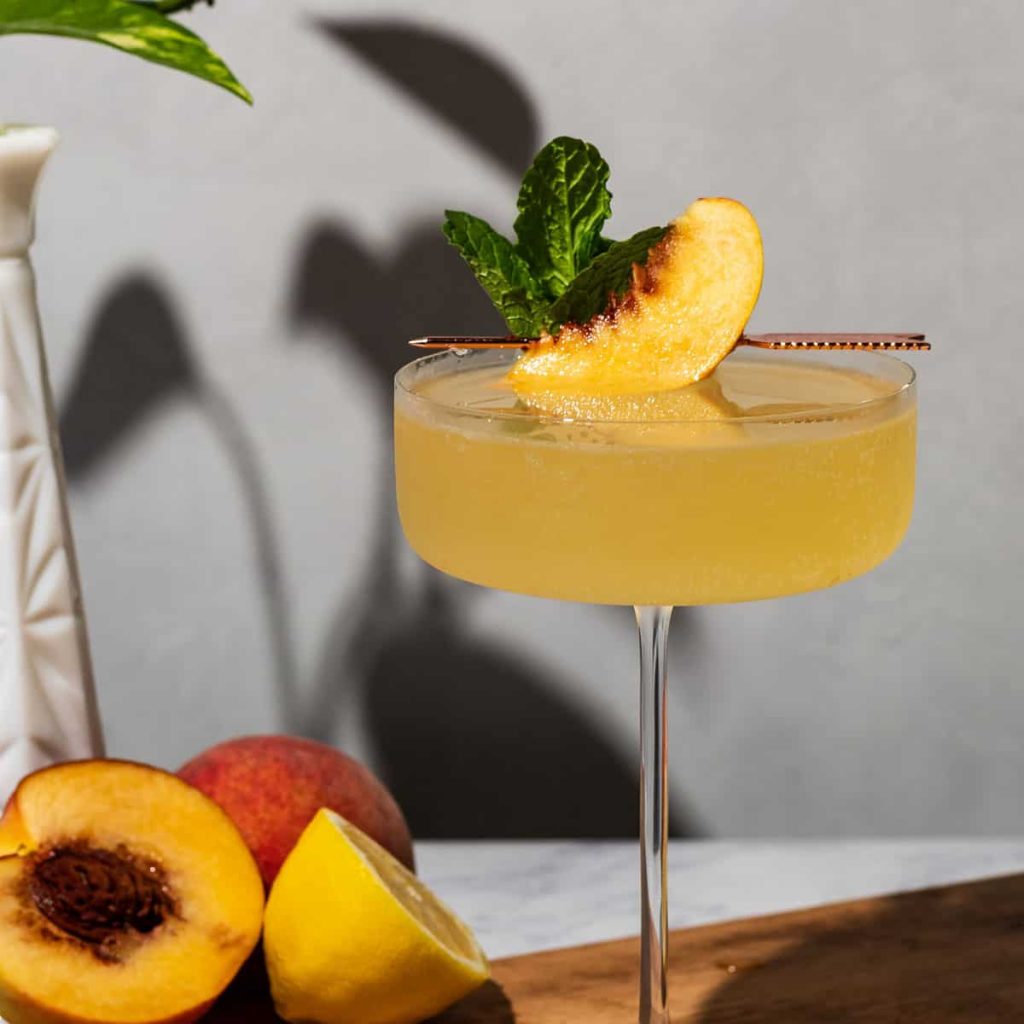 Sip your worries away with this delightful sparkling rosé peach and raspberry sangria cocktail – the ultimate way to relax on a sunny summer weekend! Effervescent rosé gets a boost with the sweetness of peaches, the tanginess of raspberries, and a dash of peach schnapps for extra fruity flair. With this mouthwatering recipe, you'll want to keep this cocktail close at hand all summer long! Cheers to good times and refreshing sips!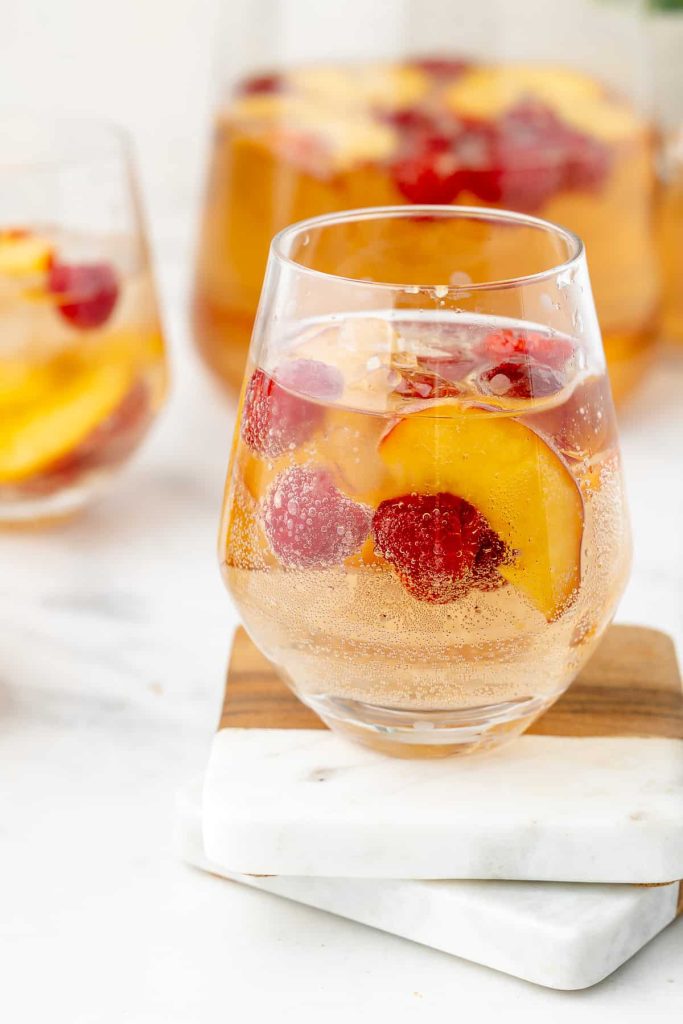 Get ready for the perfect summer treat with this simple frosé recipe! With just 4 ingredients, these strawberry peach rosé wine slushies are sure to become your new favorite. Whether you're hosting a summer party, having a girls' night, or relaxing on the patio with friends, these refreshing blended cocktails are the ultimate crowd-pleaser for warm days. Sip and savor the fruity goodness of this delightful drink!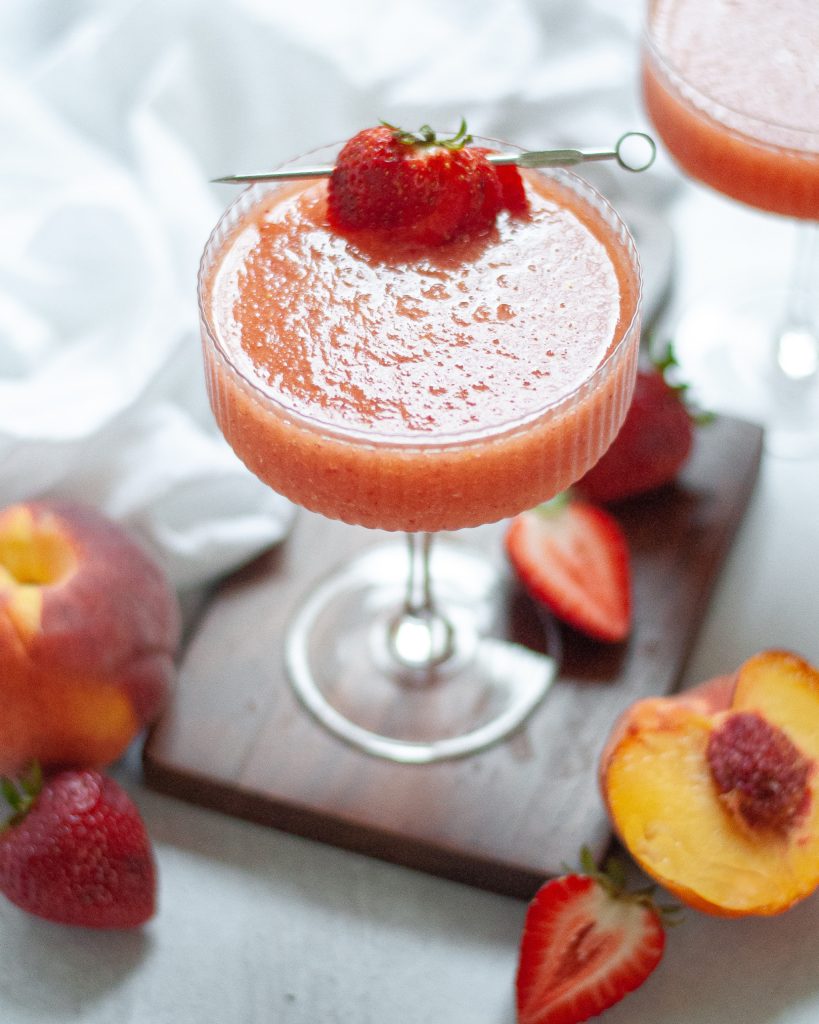 Peach Bellini – Sustain My Cooking Habit
We absolutely love a Peach Bellini as one of our all-time favorite summer cocktails! Whenever we have a small gathering or a special date night at home, this refreshing drink is our go-to summer recipe. It's the perfect way to celebrate and enjoy the season with friends or loved ones!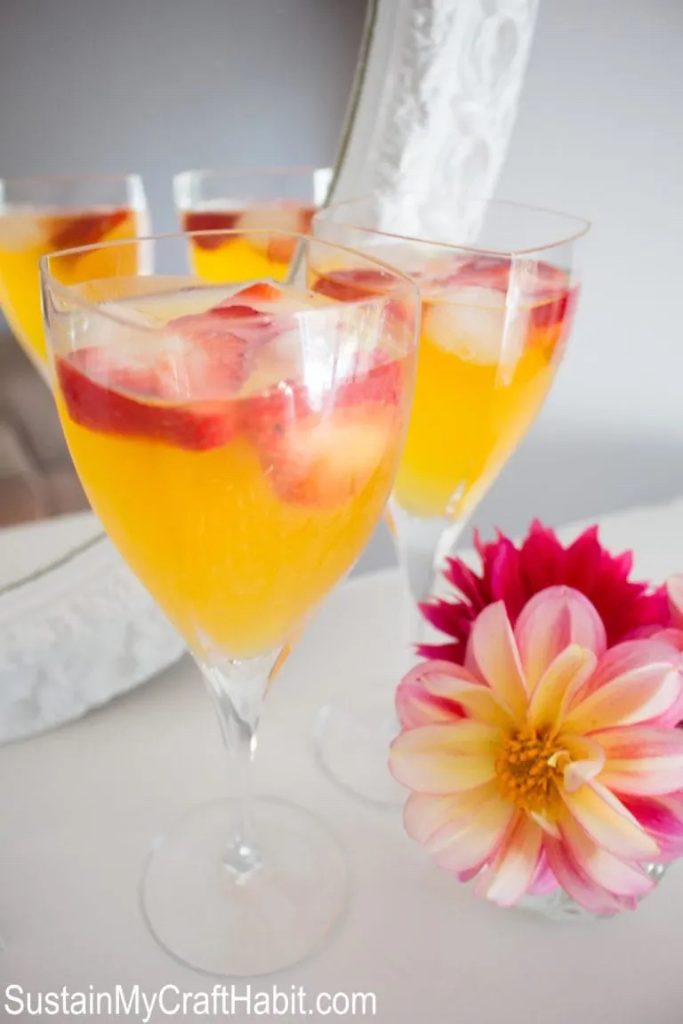 Here's a fantastic and refreshing cocktail to try with fresh peaches! Beat the summer heat with our Sparkling Spiked Peach Punch, perfect for chilling out on hot days or impressing your guests in a beautiful pitcher. This fruity and delicious drink is a must-try for any occasion!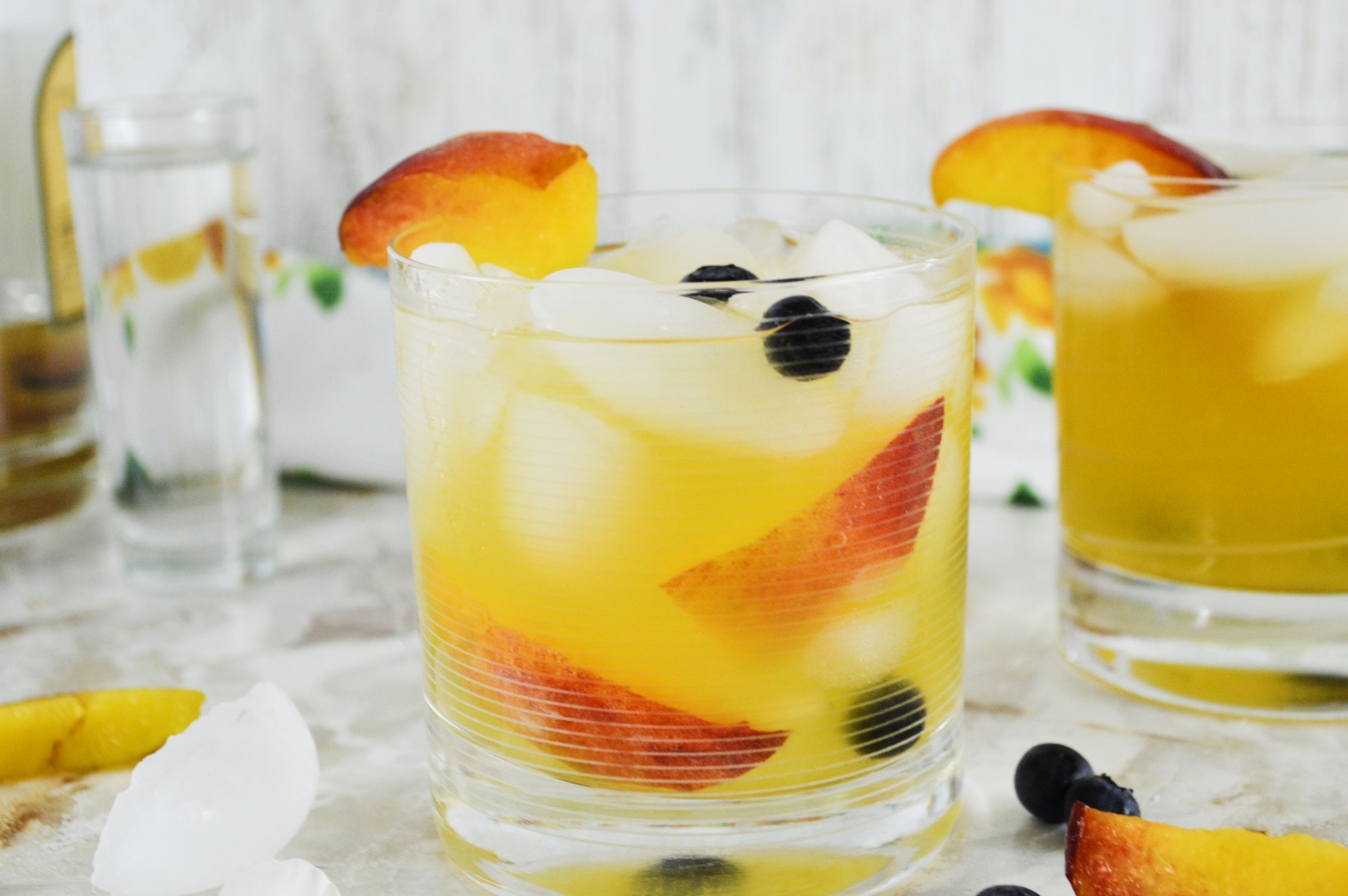 For the ultimate sweet and summery drink that you'll keep craving, look no further than the Royal Peach Cocktail! This delightful and refreshing sipper takes just minutes to prepare, and the addition of Sprite gives it a burst of delicious flavor that will have you coming back for seconds. Try it now and get ready to be hooked on this irresistible Crown Royal Peach Cocktail!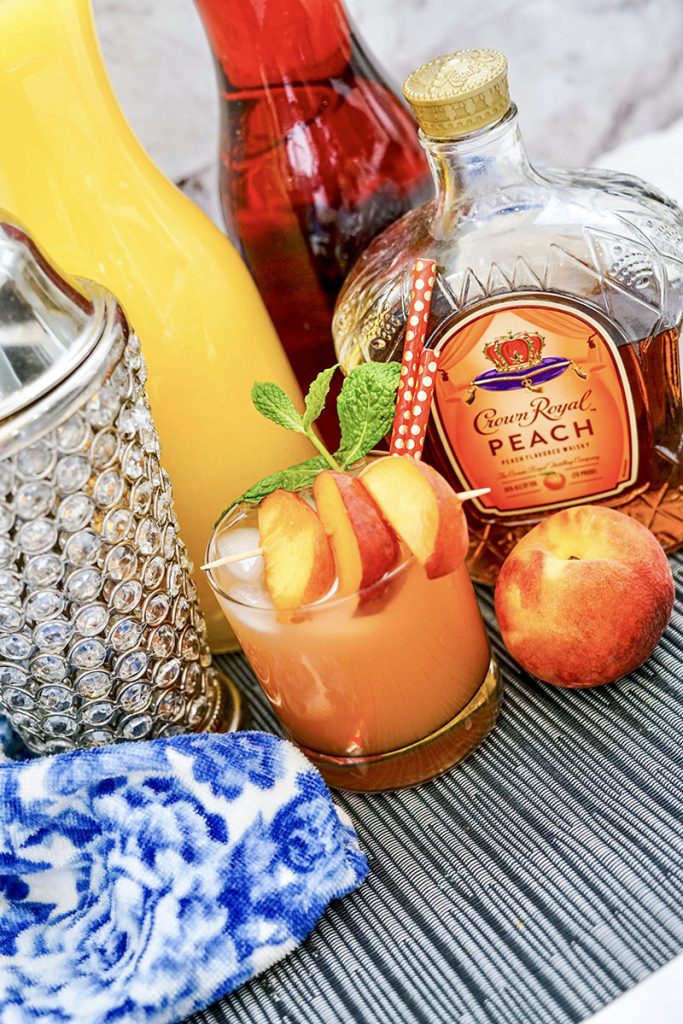 During those hot days when I crave a cool and refreshing cocktail, my go-to choice is a peach vodka lemonade. This delightful drink combines tangy lemonade, sweet peaches, and a perfect touch of alcohol, making it an ideal summer cocktail. It's also a favorite to serve at barbecues, adding a touch of summer joy to the gathering!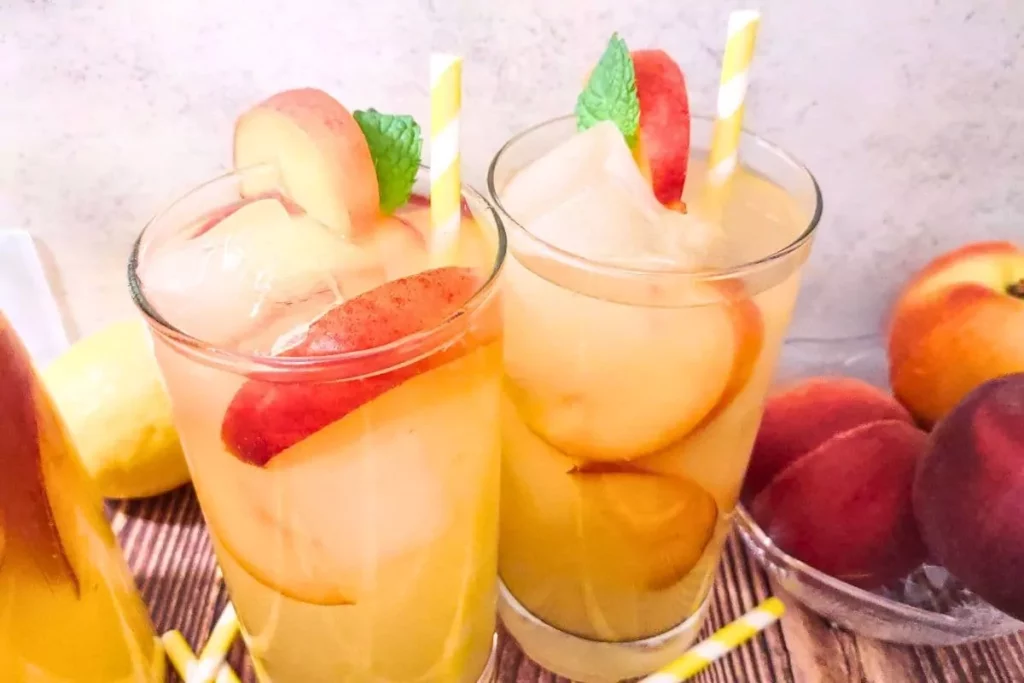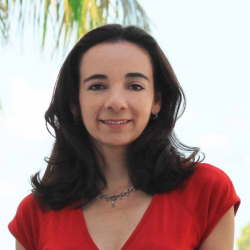 Latest posts by Paula Bendfeldt-Diaz
(see all)