From feeding tortoises and swimming with seals to playing with lemurs we uncovered the best places to experience animal encounters and learn about wildlife in Miami.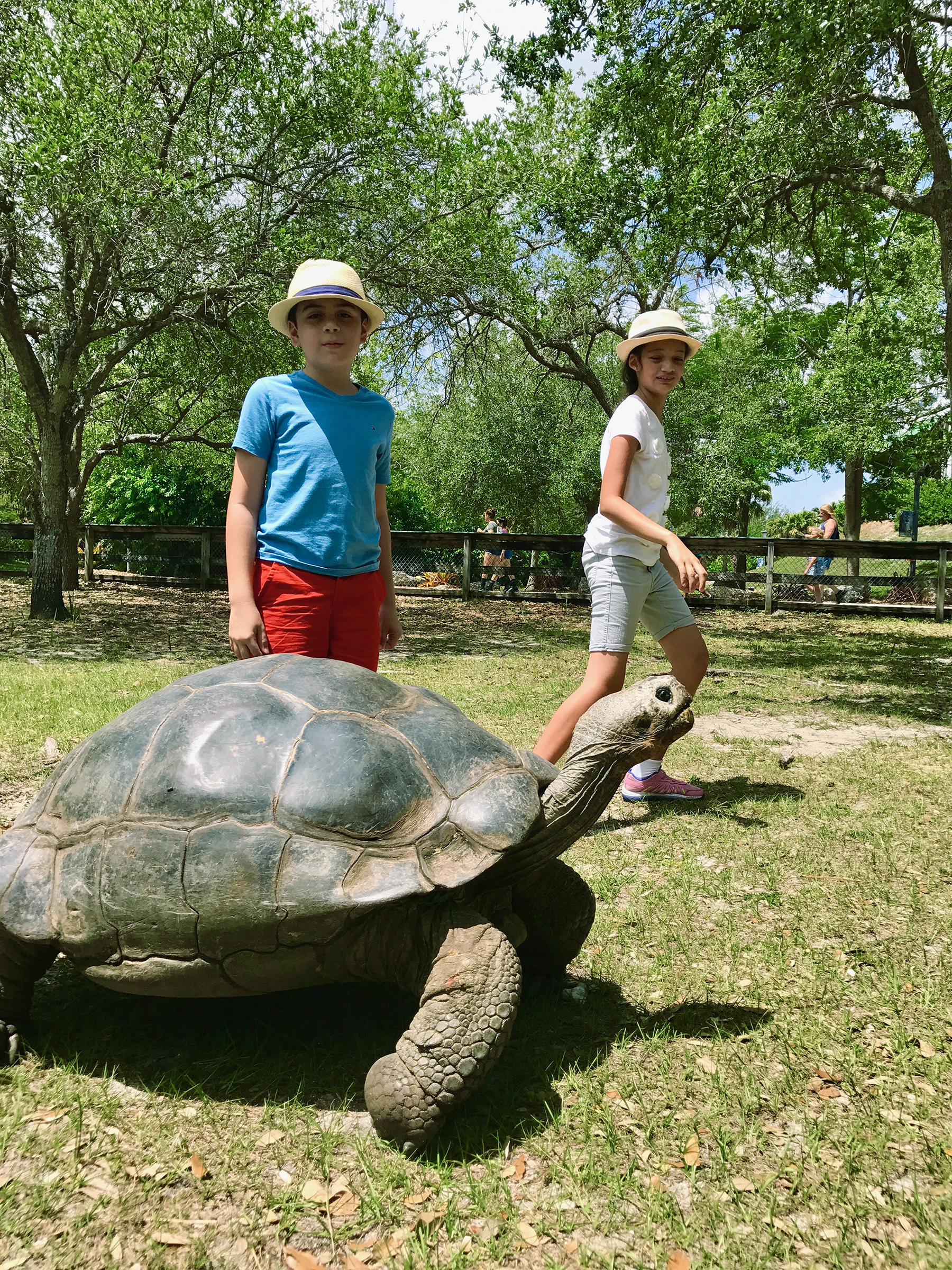 We had the opportunity to tap into the wild side of Miami, and by that I don't mean the party and nightlife scene. Florida's sub-tropical weather makes it a perfect place for animal centric attractions where families have the opportunity to see exotic species, many of them endangered, and learn more about their environment and the steps you can take to ensure their conservation.
We visited the best animal attractions in Miami as we searched for the amazing animal interaction opportunities. Many of these attractions let visitors get up-close and personal with some of nature's most amazing animals in natural habitats. Here are our top pics for the best animal interaction experiences in Miami.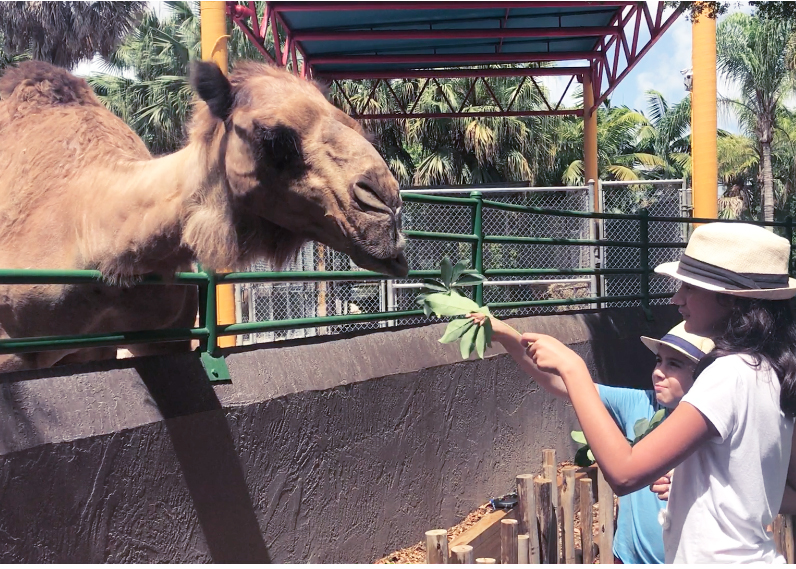 Zoo Miami
With large enclosures that let animals roam freely and many interactive activities it's not wonder that Zoo Miami is one of the top 10 Zoos in the United States.  We loved the wide array of options when it came to animal interactions from feeding camels, giraffes and even rhinos to interacting and feeding giant tortoises and lorikeets in their habitat. The Florida Everglades is a highlight for kids; here they not only learn about the local wildlife but they also get the opportunity to interact with the exhibits sliding through the North American otter exhibit  or crawling through a transparent tunnel through crocodile infested waters.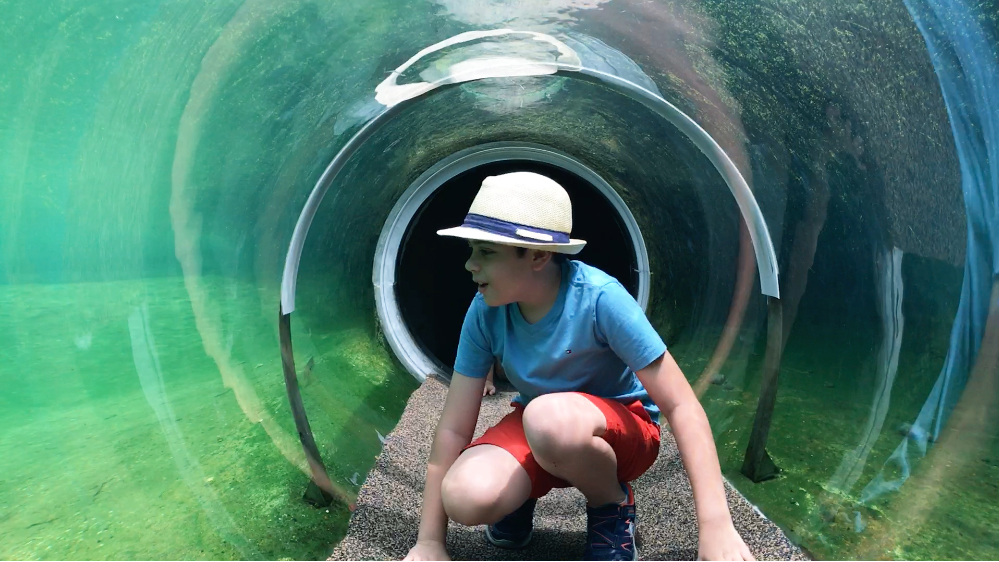 If you're going be sure to plan to stay there for the entire day. Check schedules as some of the animal interactions like feeding the rhinos, tortoises, camels and giraffes only happen at specific hours and Zoo Miami is pretty big so plan ahead to make sure you can make it in time for all of them. To feed animals you will have to purchase food which ranges from $5 to feed the rhinos, giraffes, tortoises and camels to $3 to feed the lorikeets. At the Children's Zoo  you can interact with goats and other farm animals, this has no additional cost.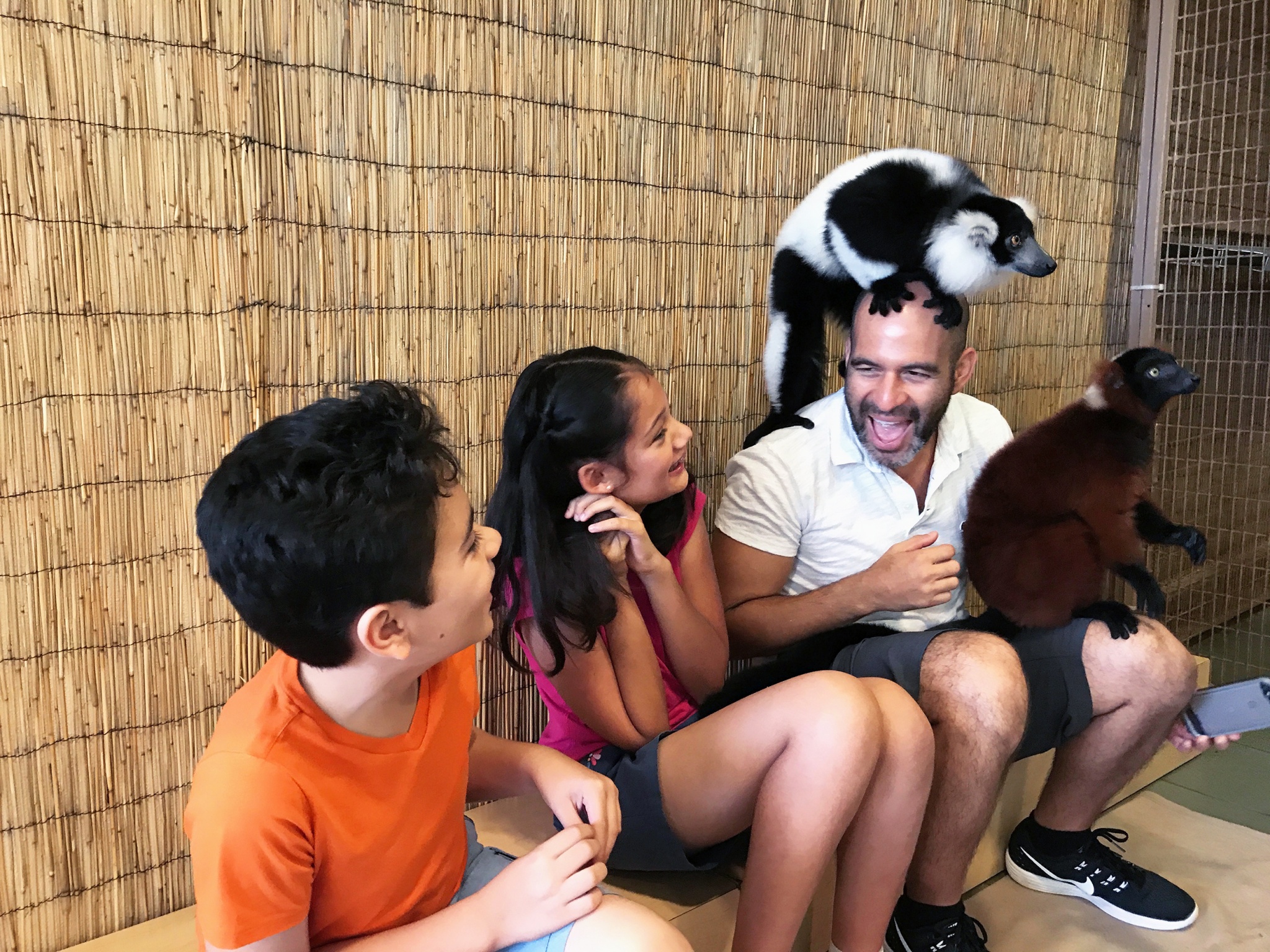 Jungle Island
As you step into Jungle Island you really feel like you are entering a tropical forest, the thick vegetation along the walkways provides lots of shade and there are beautiful colorful parrots that you can feed around every corner. Besides feeding and posing for photographs with exotic birds Jungle Island offers some of the most unique animal interactions. The lemur interactions was one of the most amazing experiences we've ever had, as we sat down a troop of lemurs used us as their jungle gym jumping from head to head and letting us pet them as they played. We also had the opportunity of feeding and interacting with a family of sloths! Although the lemur and sloth interactions have an additional cost; the Lemurs Up Close interaction costs $39.95 per person and Hanging with Sloths interaction costs $29.95 per person they are well worth it (specially the lemur interaction) and an experience you will never forget!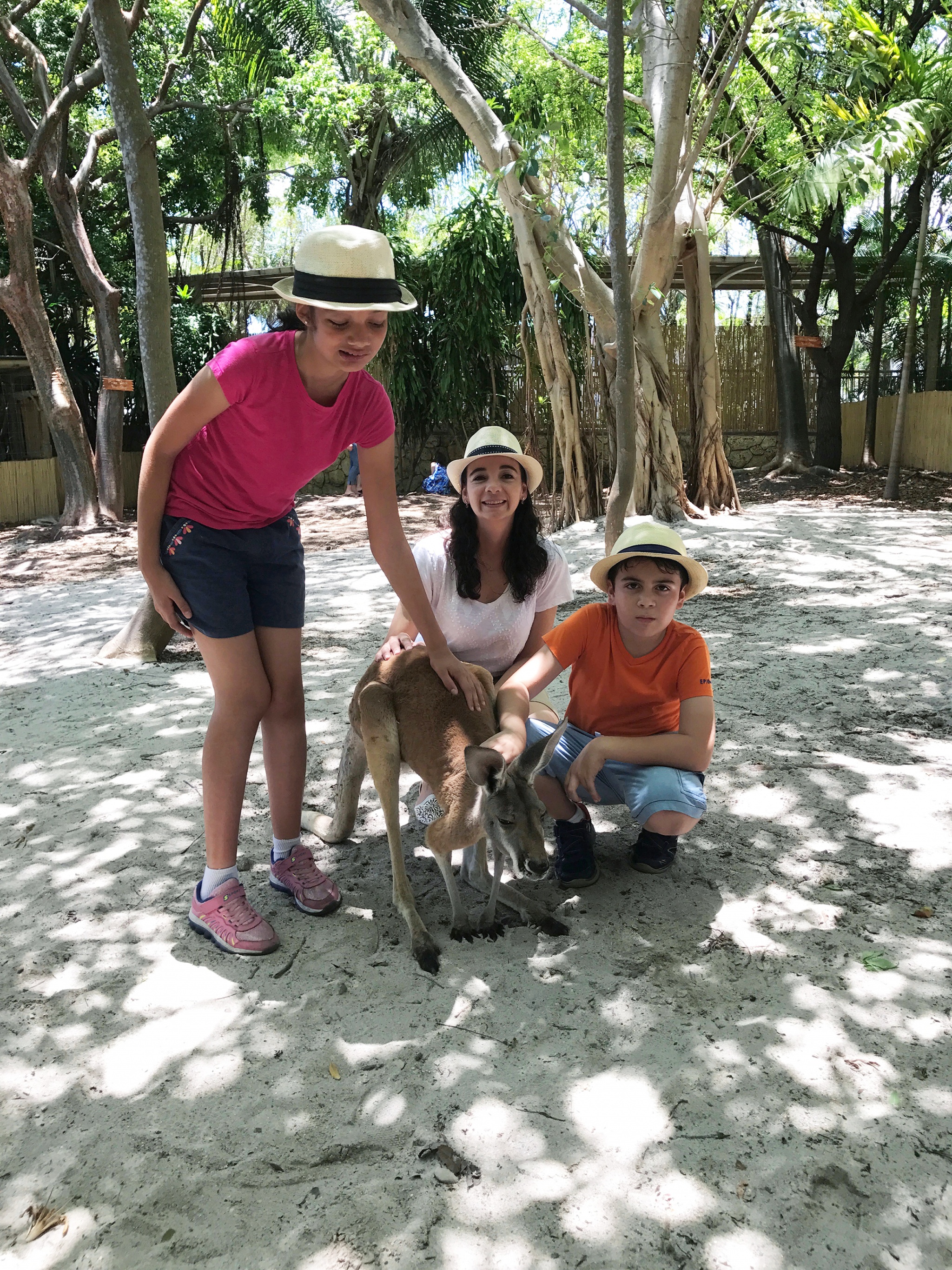 We really loved that Jungle Island also has some pretty cool animal interactions that are included in the admission like being able to chill out and pet cute kangaroos, posing for pictures with colorful parrots or feeding all sorts of birds around the park including flamingos; you just need a quarter to buy the food from a machine. You can also pet cute goats and other farm animals at Jungle Island's Petting Barn. Besides all the animal exhibits Jungle Island also has some fantastic shows where you will get to see some truly unique and rare species of animals including the southern cassowary.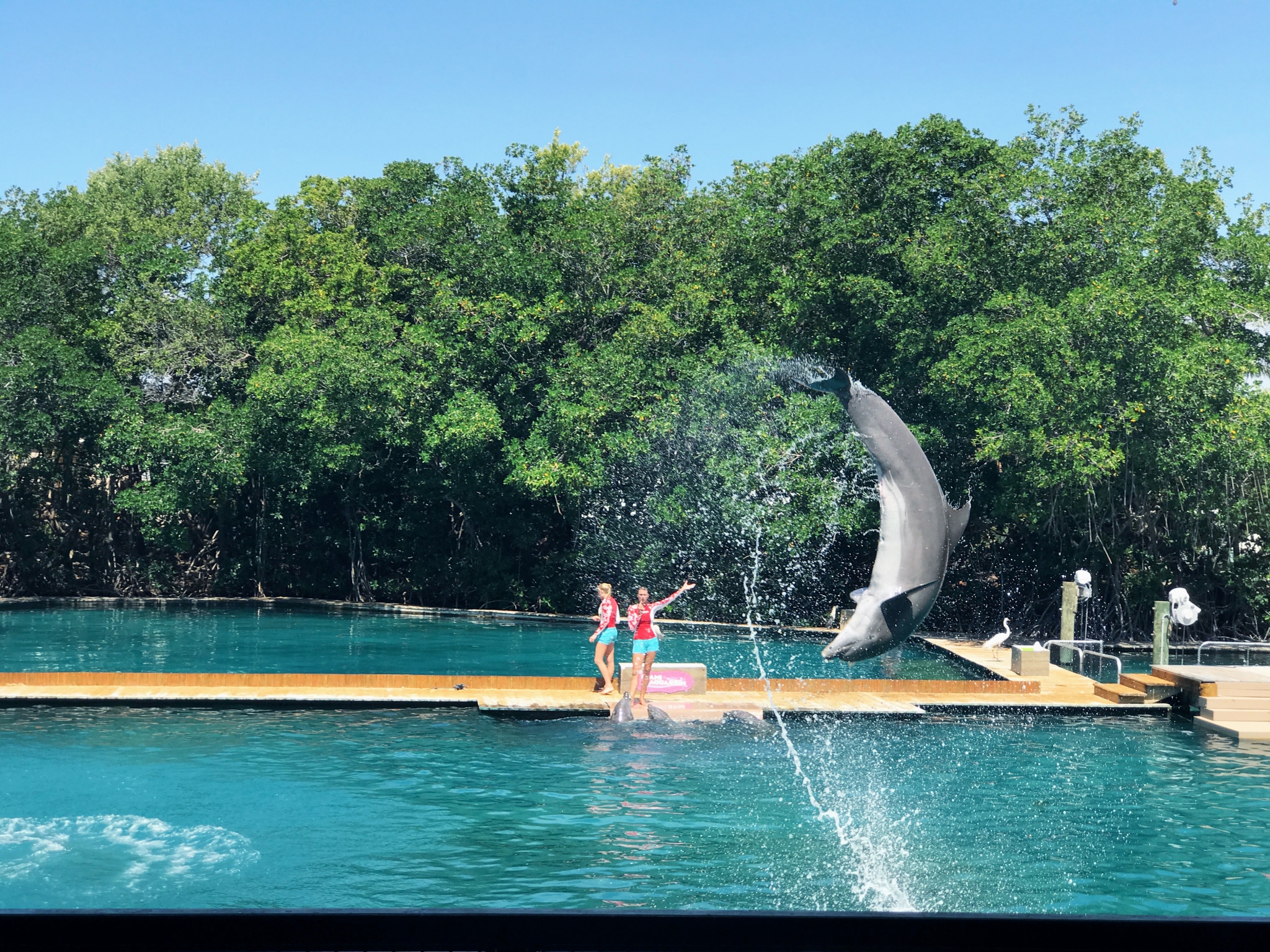 Miami Seaquarium
If you have ever dreamed of swimming with dolphins or seals then visiting the Miami Seaquarium is a must! I remember going to the Miami Seaquarium with my parents as a kid and going back with my kids brought back great memories.  My kids loved the dolphin, seal and killer whale shows and also enjoyed touching the stingrays at the stingray exhibit, which is included in the admission but the seal encounter was the highlight of our visit and an experience we will never forget.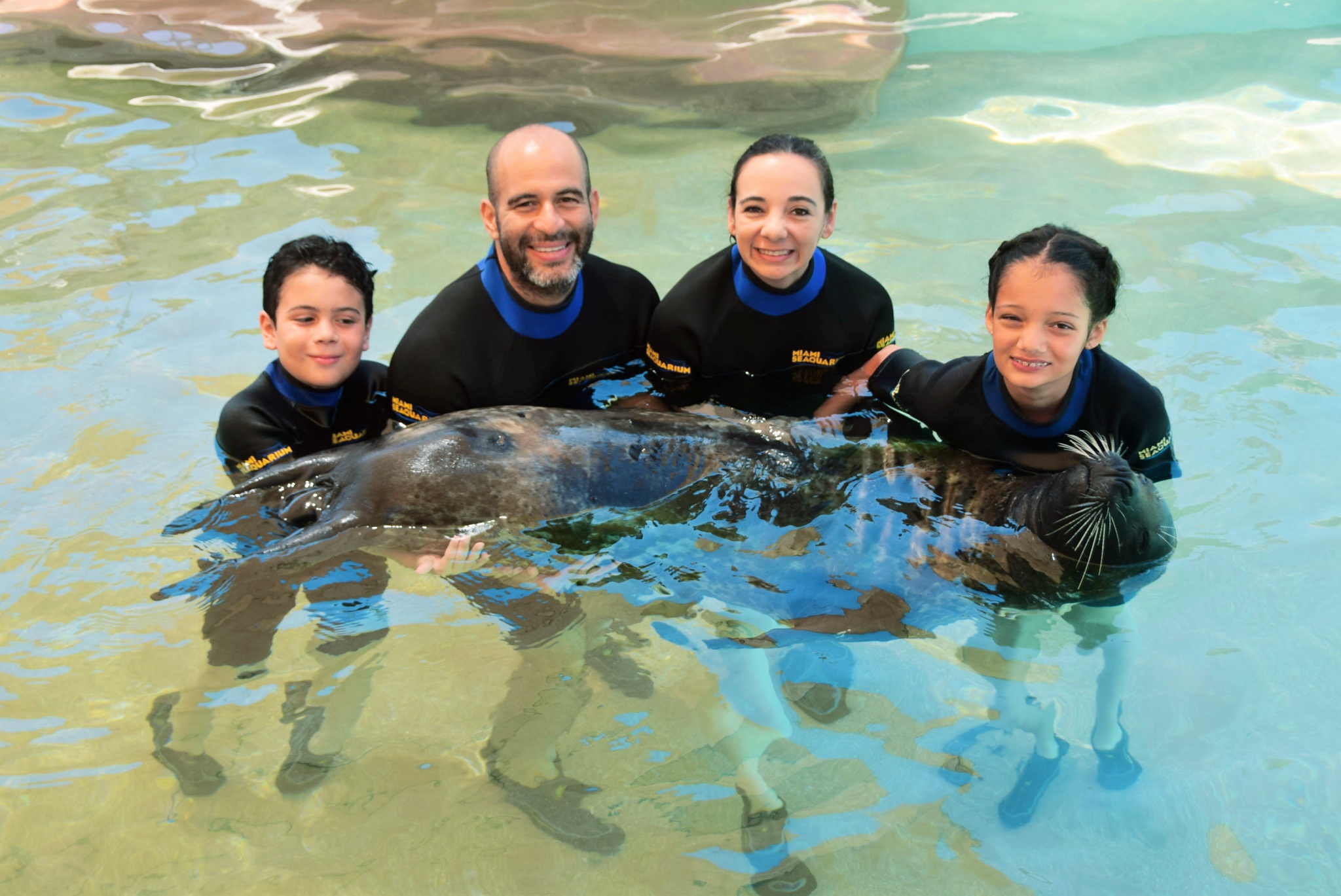 Swimming with seals has been on our bucket list for a while now and we just loved the experience at the Miami Seaquarium where we got to chill with some of the cutest and friendliest seals. I loved that that we also learned a lot about these fun creatures and about their environment. At the Miami Seaquarium you can also enjoy other special experiences interacting with animals among them the different dolphin encounter experiences, interacting with penguins and as well as the Sea Trek Reef Encounter where you can walk underwater through Miami Seaqurium's 300,000 gallon tropical reef! All of these special experiences have an additional cost ranging from $85 to $165 depending on the program and the age of the participant. Here are height and age restrictions for all of these programs so be sure to check the animal encounter section of the Miami Seaquarium's website for more information.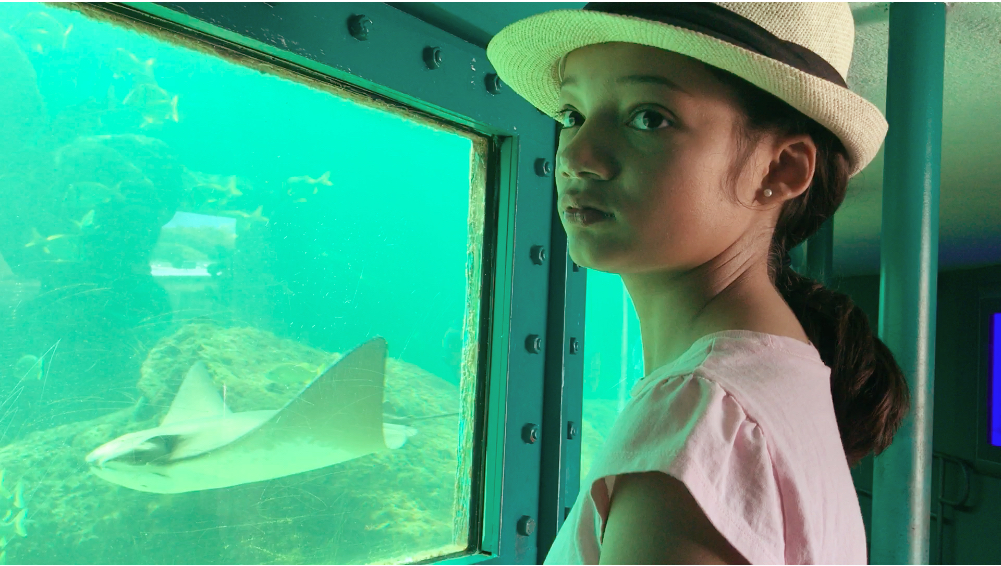 We love visiting zoos, aquariums and other animal attractions that give us the opportunity to interact with and observe exotic species and learn about them. We believe that as kids form a connection with wildlife they develop the learn to value the environment and understand the importance of protecting them. Having the opportunity to interact with animals give our family a greater appreciation for wildlife and for making contributions and changes in our everyday life to protect them.
Check out our video below!

Have you been to these animal attractions in Miami? What was your favorite one?