My Ducky Buddy
My Ducky Buddy by Michael Smith is bilingual book with colorful and vibrant illustrations by Octavio Oliva. A boy describes his rubber ducky and how he loves playing with him at bath time. This is a fun little book ideal for toddlers and preschoolers.  My kids are 4 and 6 and I thought they might find this book too simple but it turned out to be perfect. The simple rhyming story kept both of my children engaged and my daughter who is starting to read in both languages but still finds English to be easier had fun reading this in Spanish.  My little guy loved the fun colors and the story about bath time fun.
What makes this book really special is that the text rhymes in both English and Spanish, which was a real treat for my children.  Because writing rhyming text is hard enough in one language and vitally impossible in two the author has given himself some creative freedom when it comes to the translation of the text, wich might make this confusing if you are reading in both languages at the same time.  I personally read bilingual books either in one language or the other, so for us this was not a problem.  The overall meaning of each paragraph remains and the story is the same.
My Ducky Buddy received the Creative Child Magazine's 2011 book of the year award as well a Mom's Choice award.
Mi Amigo el Pato
Mi Amigo el Pato escrito por Michael Smith es un libro bilingüe ilustrado por Octavio Oliva con imagines coloridas y vibrantes.  Un simpático niño describe a su patito de goma y como disfruta jugando con el a la hora del baño.  Este es un libro ideal para niños de edad preescolar.  Mis hijos tienen 4 y 6 años y pensé que tal ves encontrarían este libro demasiado simple pero resulto ser ideal para ellos.  La historia es simple y el texto rima en ambos lenguajes lo que retuvo la atención de ambos y mi hija que está empezando a leer tanto en inglés y español pero aun prefiere leer en ingles disfruto leyendo Mi Amigo el Pato en español.  A mi hijo le fascinaron los vivos colores y la historia sobre los juegos a la hora del baño.
Lo que hace este libro realmente especial es que el texto rima tanto en ingles como en español, lo cual deleito a mis hijos.   Escribir una historia con texto que rima es difícil en un solo idioma y luego traducirla a un segundo idioma literalmente y hacerla que rime también es prácticamente imposible por lo que el autor se da un poco de libertad creativa con respecto a la traducción lo cual podría crear confusión si el libro se lee al mismo tiempo en ambos idiomas.  En casa leemos los libros bilingües ya sea en un idioma o en otro por lo que para nosotros esto no es un problema.  El significado general de cada párrafo se mantiene y la historia es la misma .
Mi Amigo El Pato recibió el premio del mejor libro del 2011 otorgado por Creative Child Magazine y también recibió el premio Mom's Choice. 

 Disclosure: I  recieved a copy of  My Ducky Buddy  free so I could read it with my children and review it.  My opinion is sincere and this post was not edited by a third party
Aclaración: Recibí una copia de Mi Amigo el Pato gratis para leerla con mis hijos y realizar esta reseña. Mi opinion es sincera y este articulo no ha sido editado por terceras personas. 
RELATED ARTICLES/ ARTICULOS RELACIONADOS
Great Bilingual Books for Kids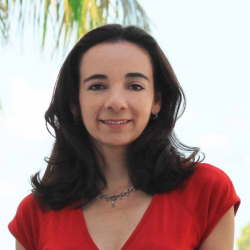 Latest posts by Paula Bendfeldt-Diaz
(see all)