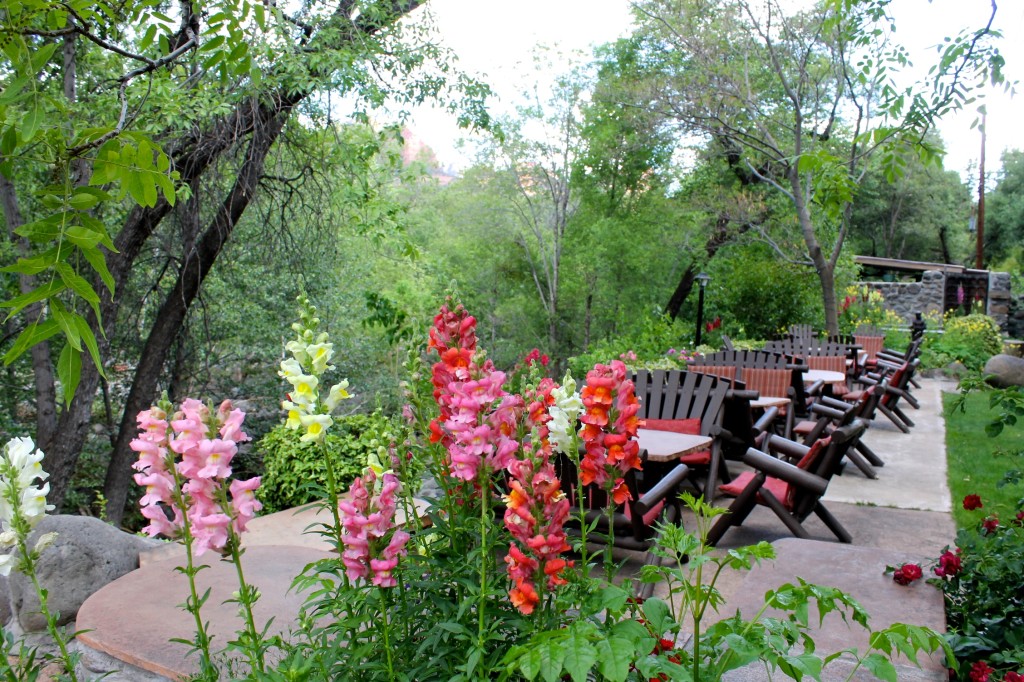 When people think of Sedona they think of red rock formations and an arid scenery but there is nothing more beautiful than the contrast between the orange hued canyons and verdant forest blooming with flowers along  Oak Creek.  Nestled among the emerald green vegetation of Oak Creek Canyon Briar Patch Inn can only be described as magical.  Private wooden cabins, most of them with wood burning fireplaces welcome visitors looking to get away from the hustle and bustle of the Sedona's touristy downtown.  Because it is located in the bottom of the canyon cell phone service is limited and there are no phones or TVs in the cabins providing a real opportunity to disconnect and immerse yourself in the natural beauty of the area.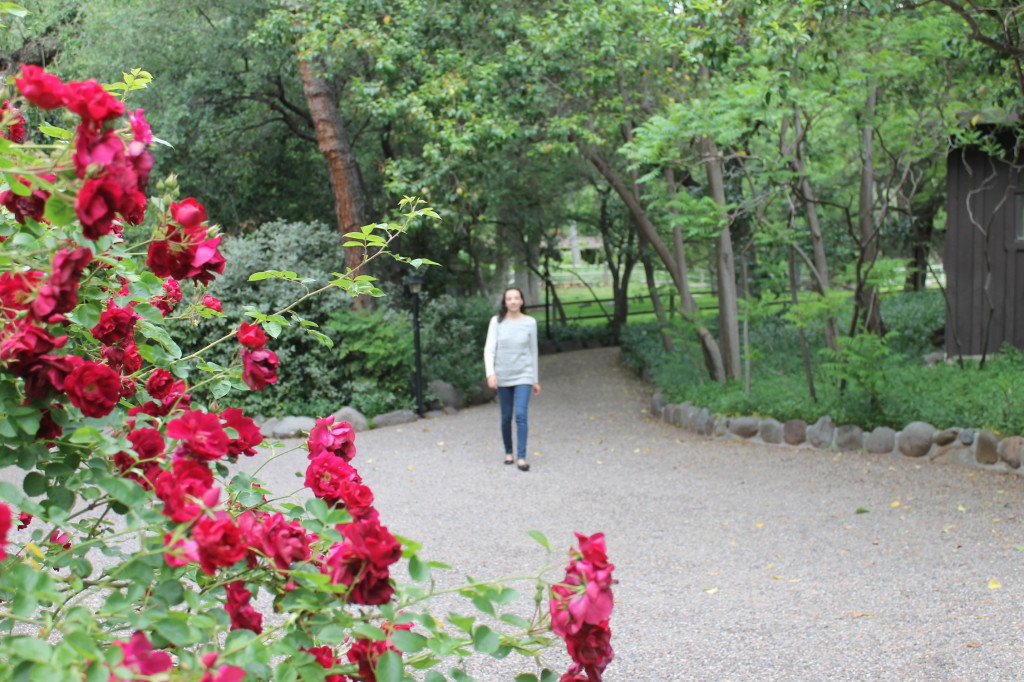 We visited in early spring and as soon as we arrived we found ourselves transported to an idyllic oasis.  As I walked throughout the property, beneath towering Sycamore trees, listening to the gurgling creek and enjoying the crisp pure mountain air I just felt like I I belonged here.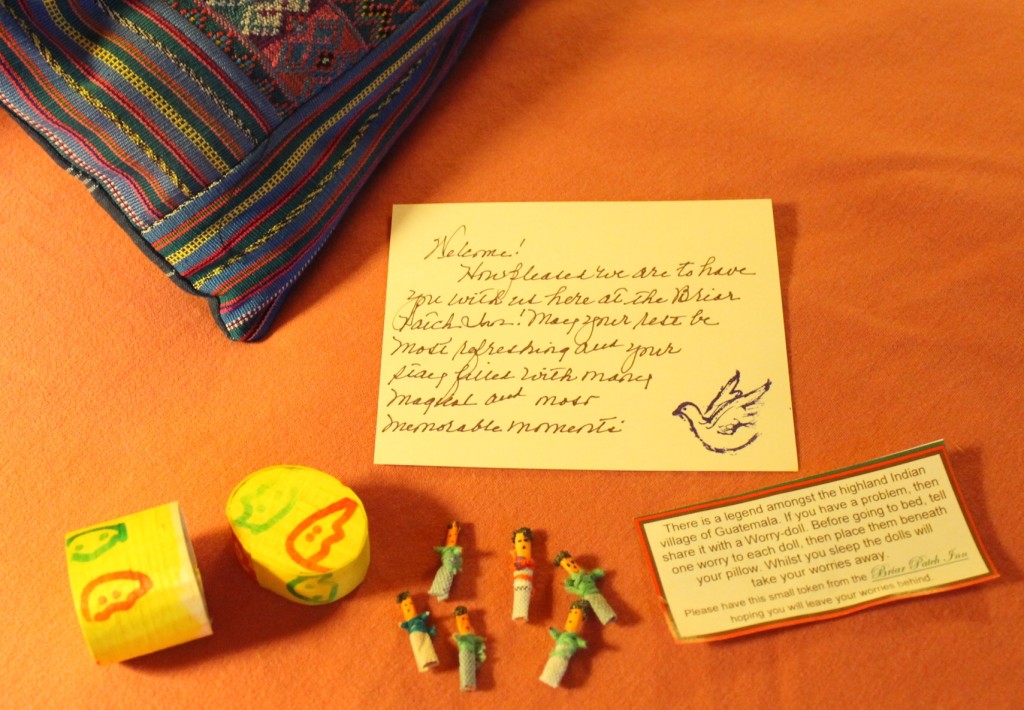 I mentioned in a previous article that Sedona had a profound and spiritual effect on me and one of the places where I experienced this more strongly was at Briar Patch Inn.  I felt connected with nature and with the land around me in a way that I only feel when I am home in Guatemala.  Sedona in general, but Briar Patch specially, reminded me of Lake Atitlán back home because somehow these incredibly different places share a certain magical energy.  I was surprised and delighted to find that our room's eclectic and warm decor included a couple of colorful decorative pillows from my home country Guatemala! And on the bed a hand written note warmly welcoming us and a hand painted wooden box containing Guatemalan worry dolls, tiny hand made dolls that promise to take your worries away if you put them under your pillow at nigh. This was a sign: I was meant to find this enchanted place!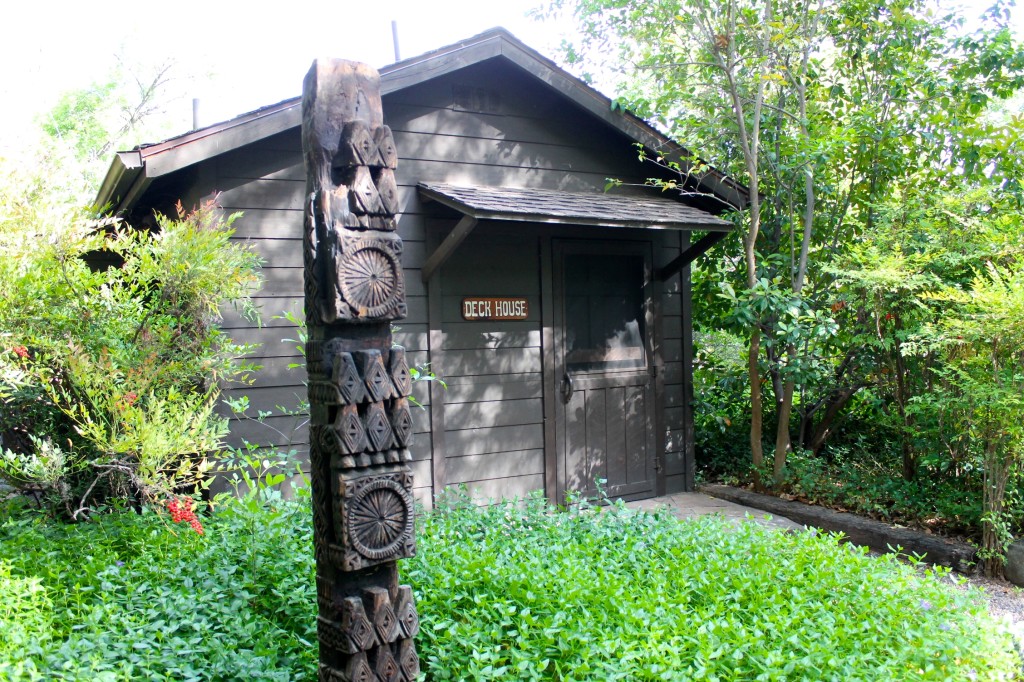 We stayed at the Deck House, a romantic one bedroom rustic wooden cottage located right next to the creek.  The cottage was just the perfect size for two people; it was warm and inviting, with southwest inspired decor and a full kitchenette. We felt right at home from the moment we got there.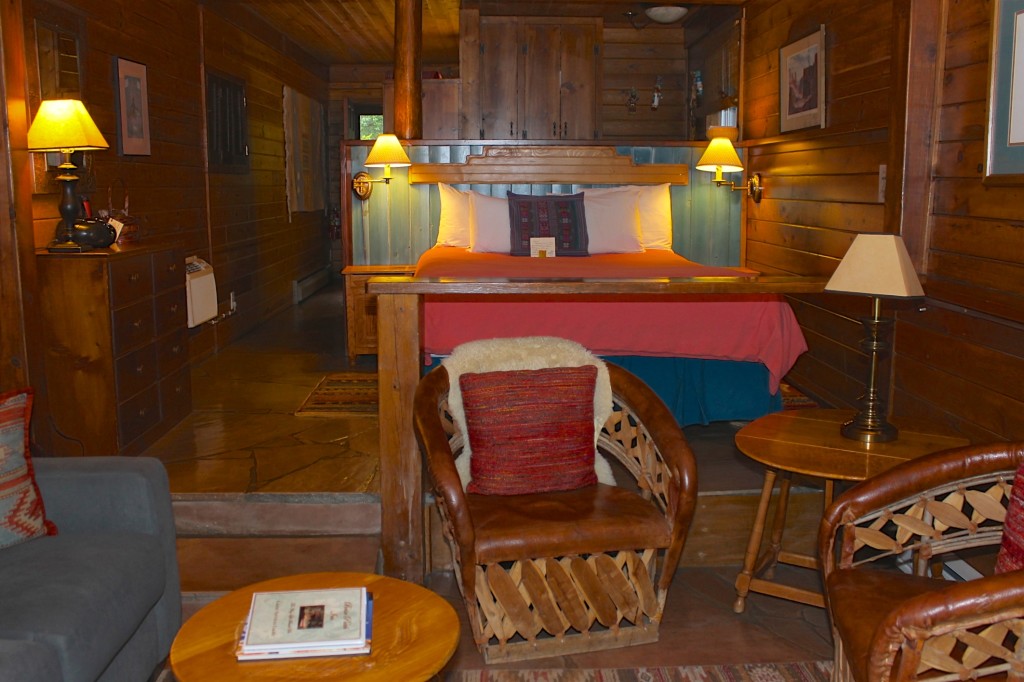 Our cottage had a wooden deck right over the water where we enjoyed sitting and listening to the music of a splashing stream accompanied by a chorus of excitable birds.  From here we had a front row view of the rosy hued cliffs looming above the creek.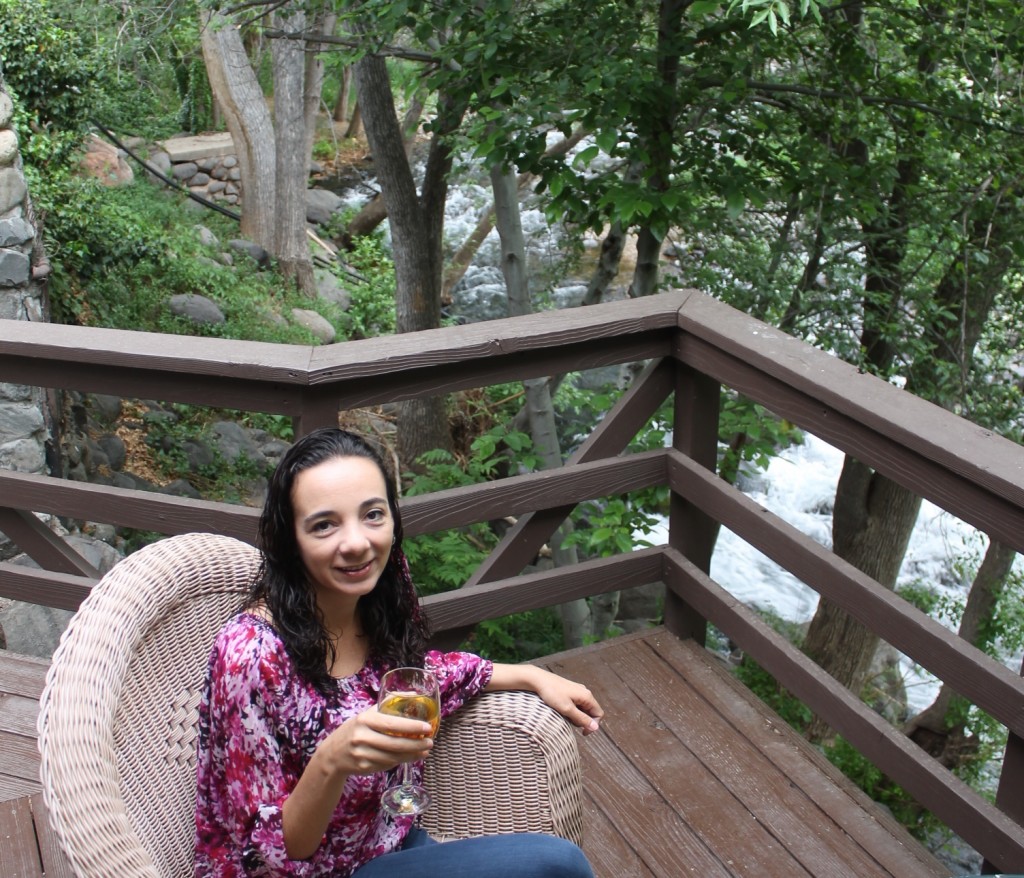 An outdoor patio with a wood-burning fireplace provided a romantic and private hideaway, perfect for enjoying a glass of wine in the evenings while looking at the full moon.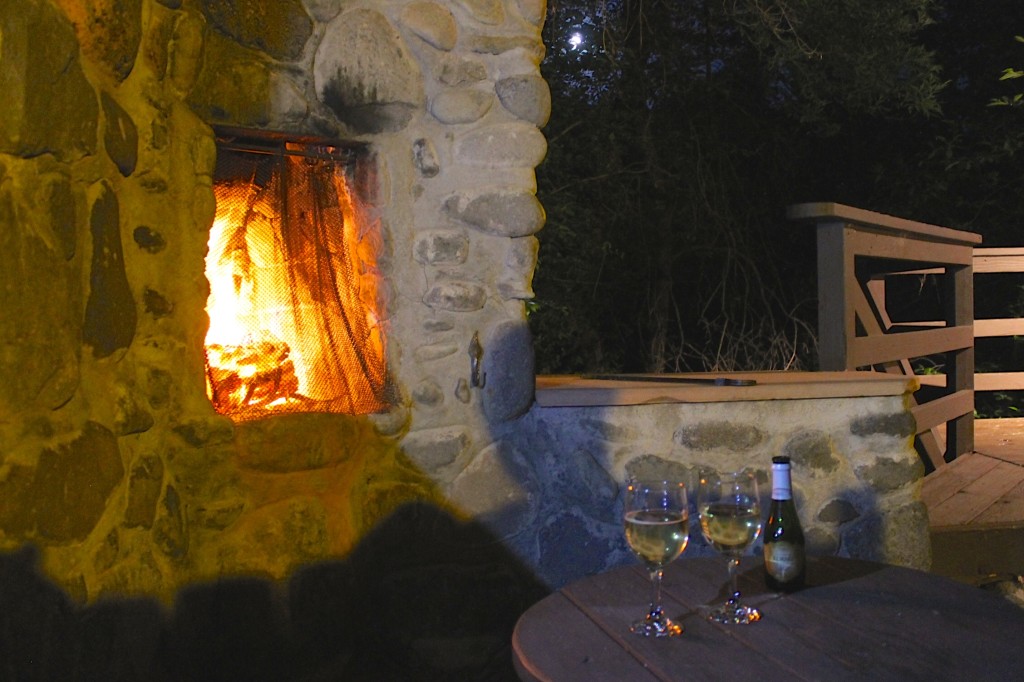 What We Loved About Briar Patch Inn
Oak Creek Canyon is simply gorgeous and for us the location was ideal: close enough to some of the most beautiful hiking trails including West Fork, yet far away from the hustle and bustle of town.
To ensure a peaceful environment there are not telephones or TVs in the rooms and internet access is available in the lodge only which lets you disconnect completely and simply focus on the beauty all around you.

Many of the cottages have a full kitchen or kitchenette which is ideal as you will not want to leave and there is nothing more romantic than enjoying a home cooked meal next to the stone fireplace while you listen to the gurgling creek below.

The cottages all have private entrances and patios providing a secluded getaway.

The breakfast was fantastic, everything was fresh, home made and healthy.
The service was outstanding and you can just tell that everything is made with love. The staff was warm, welcoming and quick to point us in the right direction when it came to things to do and places to go.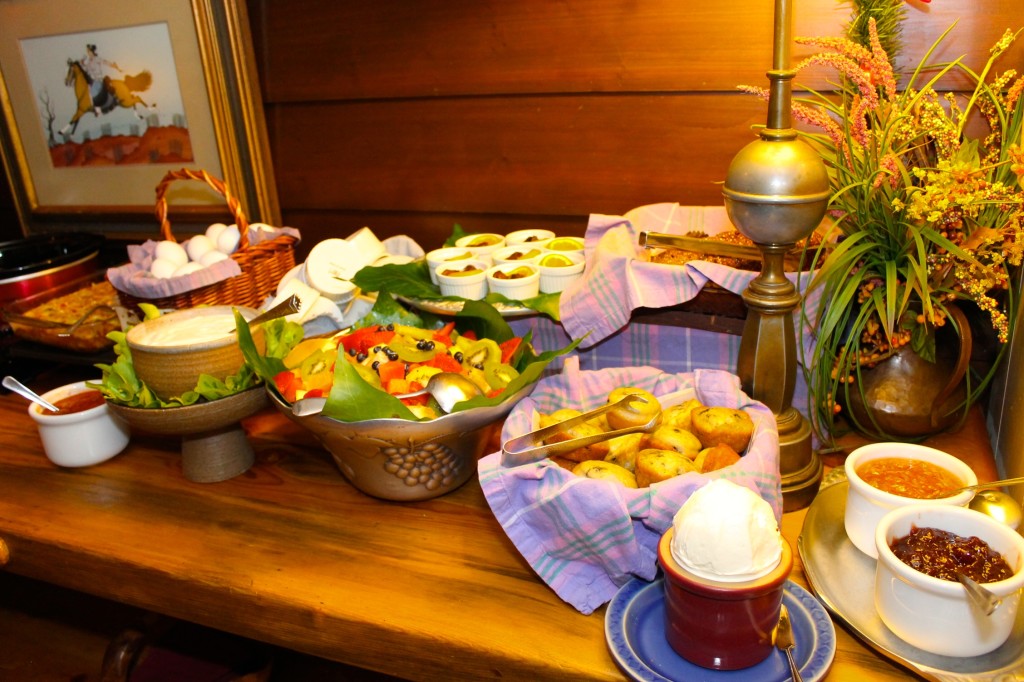 Things To Consider
For those who need to be connected all the time the lack of phones, limited phone service and no WiFi in the rooms may trigger withdrawal symptoms, but this can also be the perfect way to break that addiction to your electronic devices and learn to reconnect with nature and with your loved ones!

Briar Patch Inn is tucked away in the canyon and 

you do need to drive a couple of miles to get to town.  

There is no restaurant at the Inn and although you will find delicious snacks and refreshing drinks at the main house during the day and amazing breakfast served in the mornings if you want to go to a restaurant you will have to hop in the car.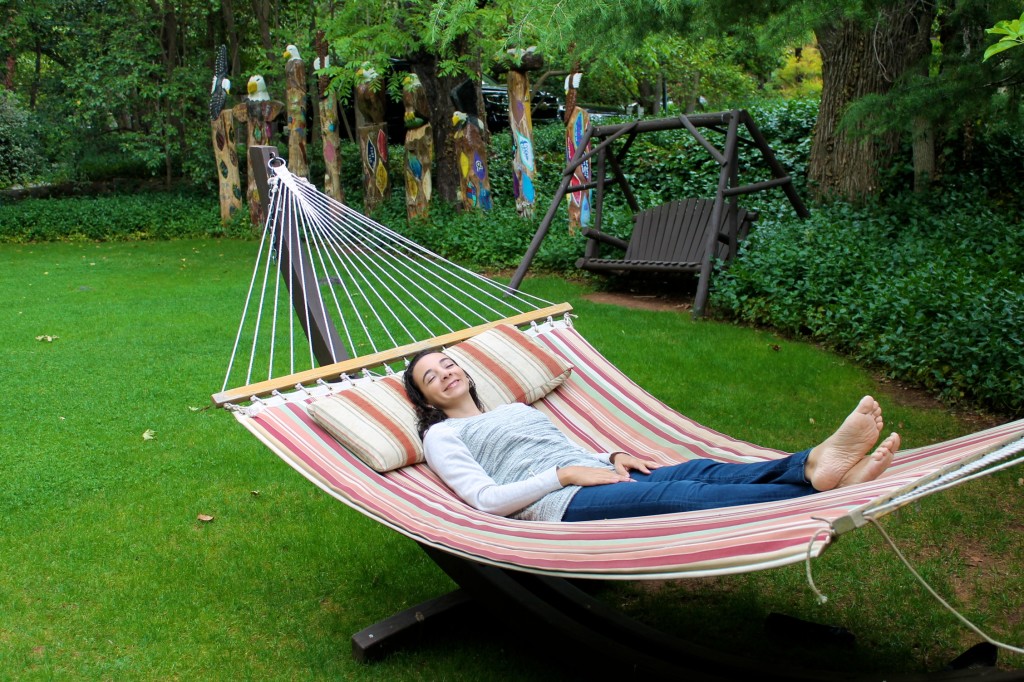 Briar Patch Inn is the kind of place that inspires poets, rekindles loves and makes for unforgettable family memories.  For more information visit the Briar Patch's website or follow Briar Patch on Facebook.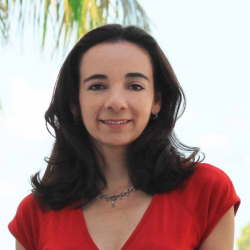 Latest posts by Paula Bendfeldt-Diaz
(see all)