I cannot tell you how excited I am to be participating in the Big Brothers Big Sisters Latino Recruitment campaign.  I know, first hand, how a mentor can make a difference in someone's life and change it forever.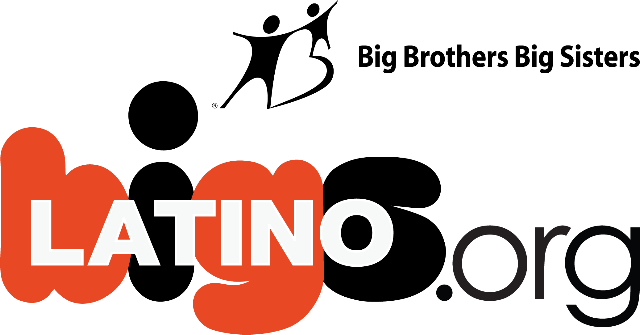 How Volunteering Will Improve Your Life
I am passionate about advocating for and supporting the Latino community in my neck of the woods, but don't get me wrong I am no Mother Theresa.  I started volunteering just a few years ago and I really want to share my story because volunteering has not only been one of the most amazing and fulfilling experiences I have ever had but it was also life changing.  Volunteering has taught me so much, made me a better person and improved my life.  I am not just talking about that amazing feeling you get when you realize you made a difference in someone's life, which is basically the best feeling in the world, but I am talking about how volunteering has opened so many doors for me.  I started my blog after I started volunteering and advocating for dual language learners.  I wanted to create a website where Latino families raising bilingual children could find resources and support and that blog has eventually become a full time job.  Because of volunteering I have met wonderful people and these relationships along with the experience that volunteering gave me eventually turned into paid jobs in the non-profit sector.  The first job I got in the United States, during a rough economy in a hard hit area, was because of my volunteering experience and I worked in the non-profit sector for more than two years before deciding to invest all of my time on my blogs and my writing.
My Story
In Guatemala, as I was growing up, my father was always involved in organizations that did community service and he always tried to convince me to get involved, but to no avail.  I was too busy studying or working and never had the time. When my daughter was 2 and a half and my little man was just 3 months old we moved to the US.  I was in a strange place with no friends and no family and then my daughter got diagnosed with Autism and I had no idea of what to do.  I researched and read all I could but I needed help.  I reached out to a stranger and she not only helped me navigate the system to get the services my daughter needed but gave me advice, support and the tools for me to become the best advocate for my daughter.  She didn't just help me, she mentored me, she empowered me and she became one of my best friends.  Thanks to her I was able to get my daughter the help she needed and after only 6 months of therapy she started talking.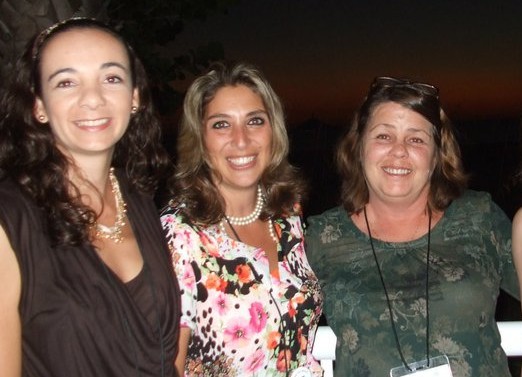 This amazing woman who I had never met before took time out of her busy life and changed my life, changed my daughter's life and changed my view of the world.  After that I felt a passionate need to pay it forward.  I joined an organization that helps children realize their dreams. After my first experience volunteering I got in my car and started weeping. I couldn't stop crying because I was filled with so much happiness and I was so thankful that I was making a difference in this child's life.  It was, seriously, one of the best days of my life and even though that child and her family thanked me for what I was doing for them it was I who was thankful that they had given me the opportunity to make a difference in their lives!  Since then I give as much time as I can to mentor parents of Latino children with special needs.  I believe that the best help you can give someone is to give them the tools they need and empower them so that they can help themselves and that is what Big Brother's Big Sisters is all about!
Latino Bigs
Big Brothers Big Sisters is an organization that matches adult volunteer mentors (Bigs) with children, (Littles). Big Brothers Big Sisters has made a big impact in communities across America for more than 100 years. The organization holds itself accountable for children matched in its mentoring programs to achieve positive outcomes. Youth who participate in BB BS programs are more likely to avoid risky behaviors like skipping school, using illegal drugs or drinking underage.
Latinos know all too well the variety of challenges Hispanic children face today. Many Latino children come from immigrant families and are adjusting to the nuances of a new culture. And, like all young people today, they face the lure of dangerous role models such as gangs and the temptation of drugs.
Our children need a boost in self-esteem and encouragement to believe in themselves. Only an adult can provide this kind of guidance and consejos, which can come in the form of sharing a personal story.
The bonds of friendship as a LatinoBig can be formed over a slice of pizza, the laughter of a shared joke or listening to what your Little has to say. It's that simple and with so little you can make such a huge impact in a child's life!
Become a LatinoBig TODAY!
Ok so here we are, I will now ask you to visit the  www.latinobigs.org or www.bigbrothersbigsisters.org today, to make that commitment to become a LatinoBig this week during National Volunteer Week 2013.   But this call to action is different because volunteering as a Big will be the best thing you ever do, it will change the lives of the children and youth you mentor but it will also CHANGE YOU!  It will turn your world around, it will fill you with happiness and joy and I don't think anyone should go through their lives without experiencing the most amazing feeling in the world: the feeling of making a positive impact in someone's life, in the life of a child, in the life of a Latino child!!

Did you know that 20% of the children Big Brothers Big Sisters serve are Hispanic yet, only 9% of Bigs are Latino? That just makes no sense to me. It tells me that Latinos need to get more involved, we need to support Latino children and Latino youth.  I know we are all incredibly busy but I have always believed in the saying "If there's a will there's a way". I have no doubt in my mind that we can all find time to volunteer and change lives.
Let's celebrate National Volunteer Week, April 21 -27, by giving time, talent or treasure. If you can't volunteer, please donate to support Big Brothers Big Sisters.
LatinoBigs need a few good hombres y mujeres to serve as role models to our youth. Start something big in the Latino community by becoming a Big Brother, a Big Sister or a donor today.

Disclosure: This is part of a supported campaign with Latina Mom Bloggers and Big Brothers Big Sisters.  However, all opinions expressed are my own.