This post is also available in: Español
This post has been sponsored by SheSpeaks, however all opinions are my own.
In our home, we don't wait for Hispanic Heritage Month to come around but celebrate our pride for our Hispanic heritage and roots every day. That pride was part of the reason for starting this blog. I wanted to share with other Latino families tips and ideas for keeping our language and culture alive in our homes. So if you are looking for Hispanic Heritage Month activities let me tell you that the best activities you can do to honor your Latino heritage are the simple things you do to connect to your culture every day, from speaking in Spanish to your kids and adding your culture to your home decor to sharing experiences, foods, and flavors that you grew up with and that connect you to your roots.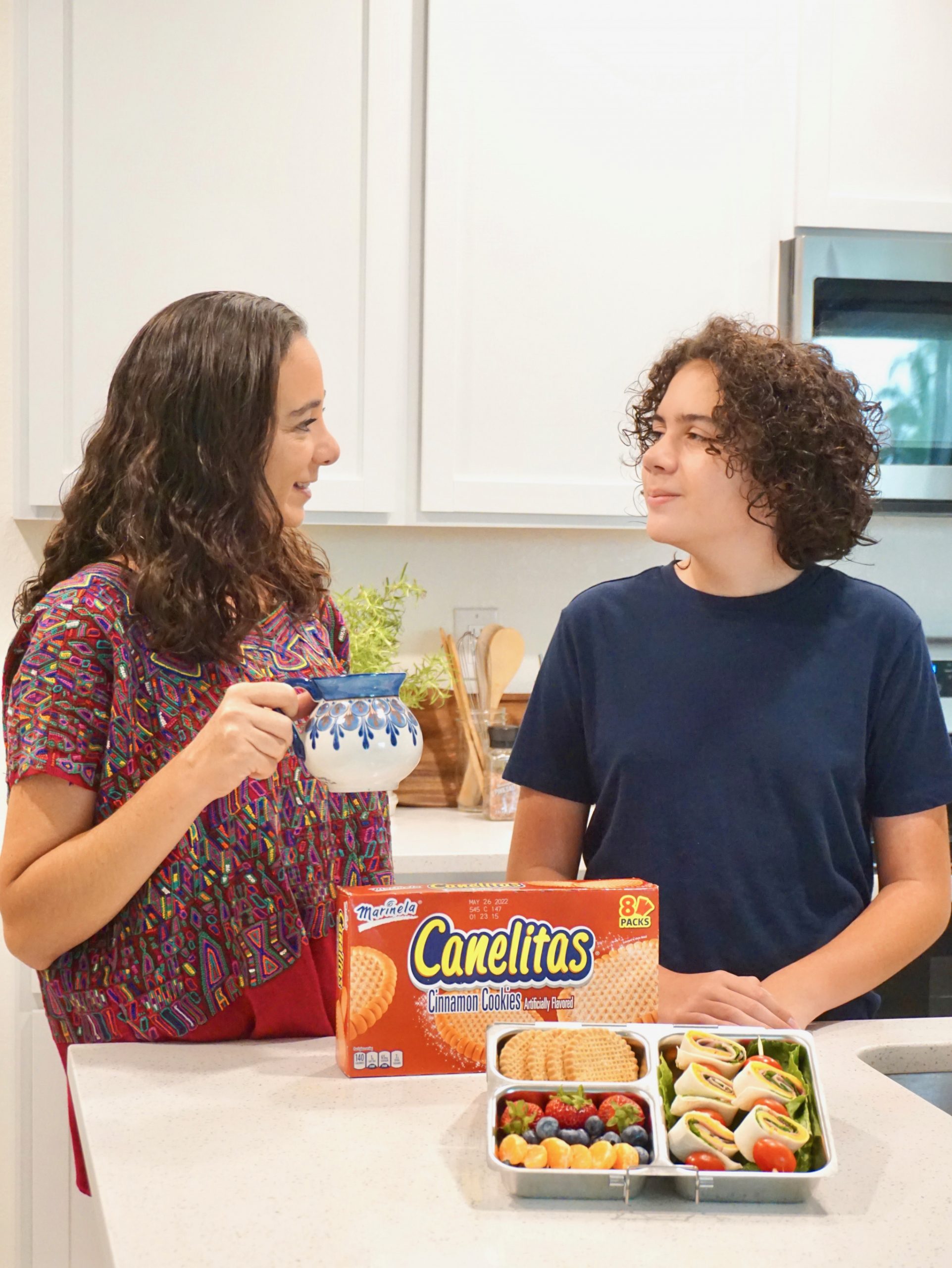 My family and I love to cook traditional Guatemalan dishes like chiles rellenos and Guatemalan enchiladas or create Latin American crafts to celebrate Hispanic Heritage Month. However, those are all activities that require a bit of time and effort. There are easy ways to connect to your Latino roots and culture that you can do every day.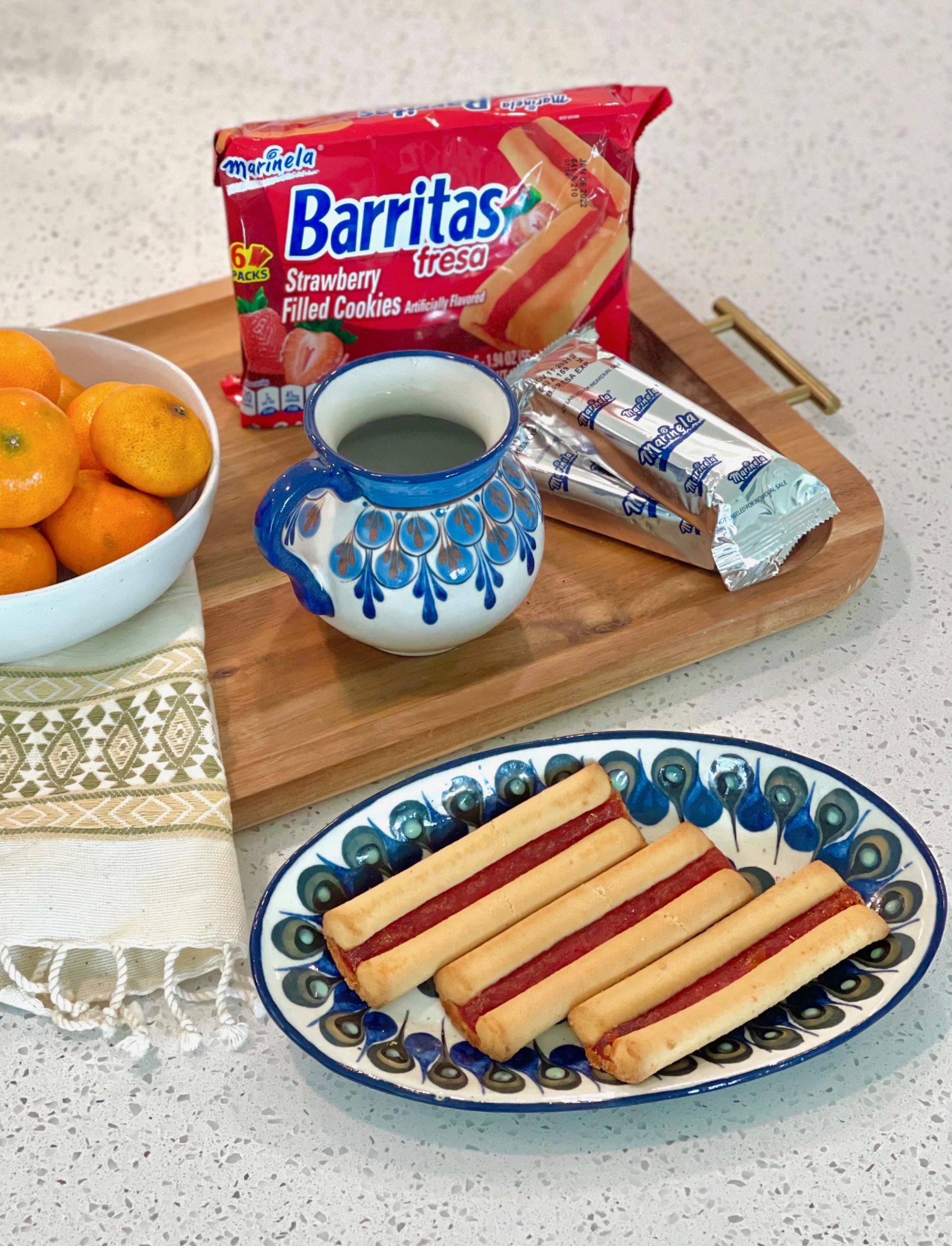 Food can be such a strong connection to culture. I grew up eating Marinela baked goods, my mom would put them in my lunch box and they were one of my favorite snacks to eat for merienda (or refacción in Guatemala). Marinela cookies and pastries are among those foods that when you eat them they take you back to another place and time. They are part of my history and make me feel connected to my home country, Guatemala, and to my childhood there.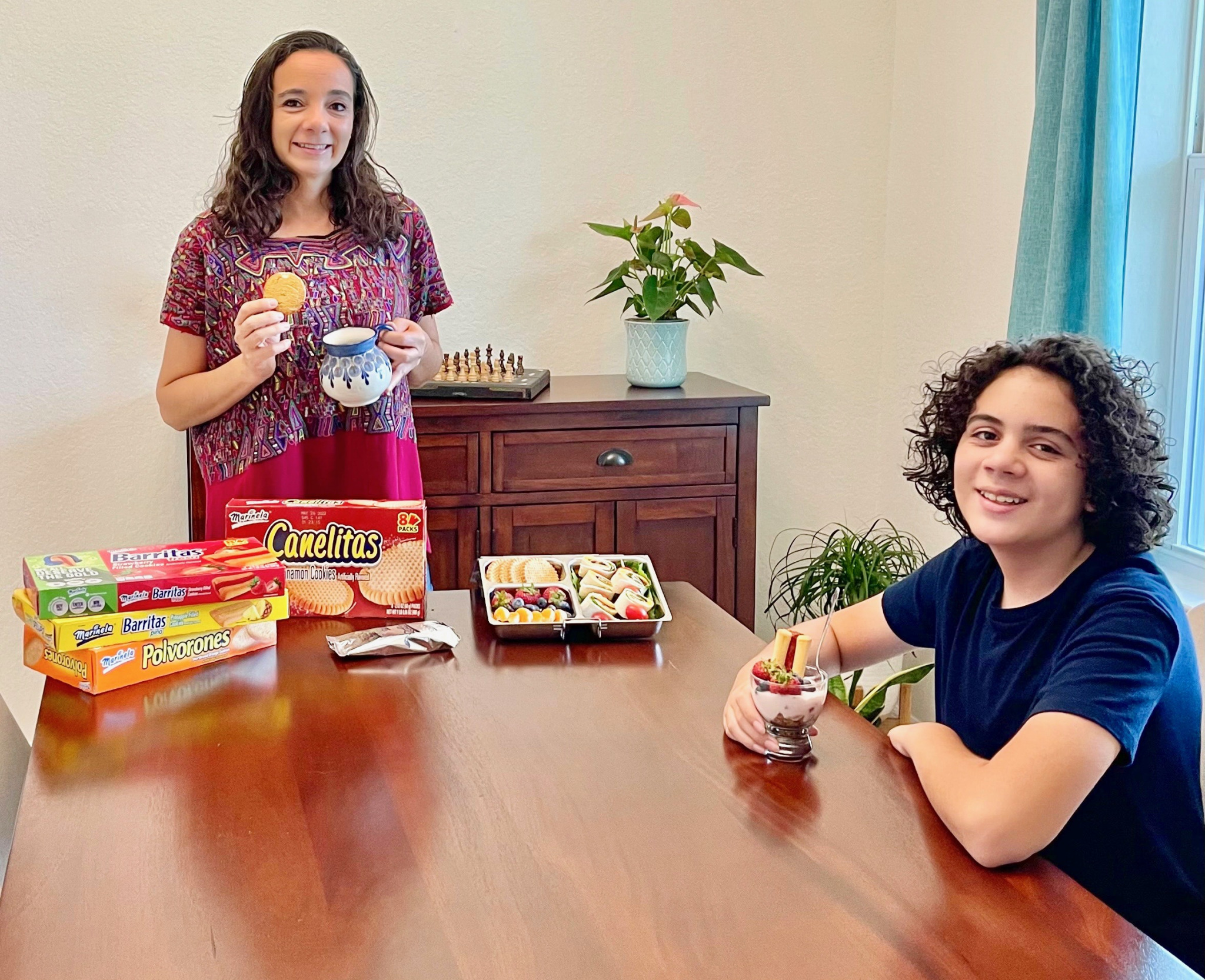 Here are some ways in which I incorporate Marinela products, and those flavors I grew up with into our everyday life.
My kids (and I) all love to add Marinela cookies and sweet baked goods to our breakfast. There is nothing like starting out your day with a bit of sweetness and a lot of cultura.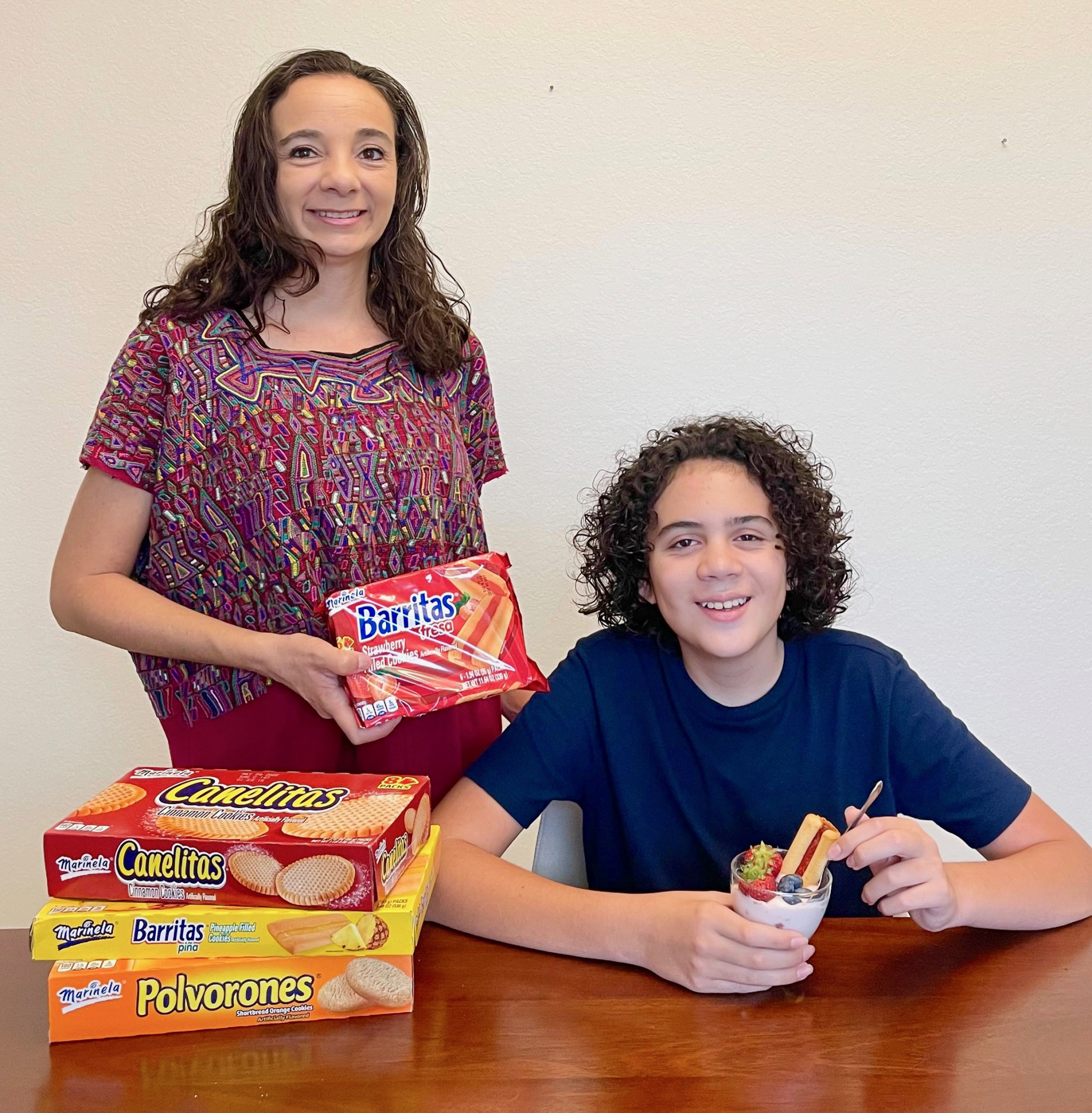 One of our favorite breakfast recipes is a yogurt parfait. To make it just layer granola, yogurt and fruit and top it with a Marinela baked pastry. Yogurt parfaits are so easy to make that my kids can make them on their own.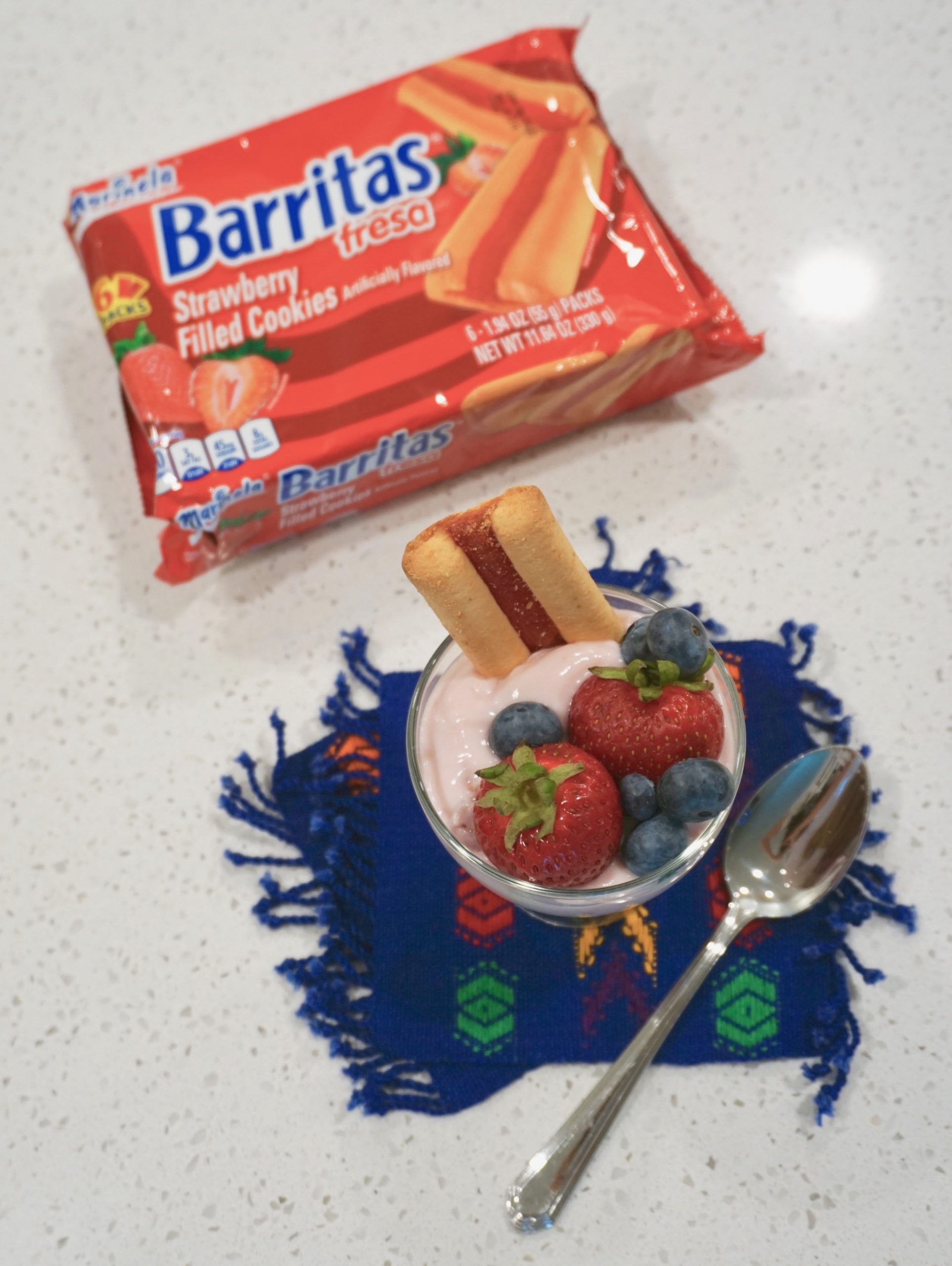 I love changing things around and using different flavors of yogurt and fruit and different Marinela products. For this parfait I used strawberry yogurt, topped it with strawberries and blueberries and added a Marinela Barritas (Fresa) Strawberry cookie.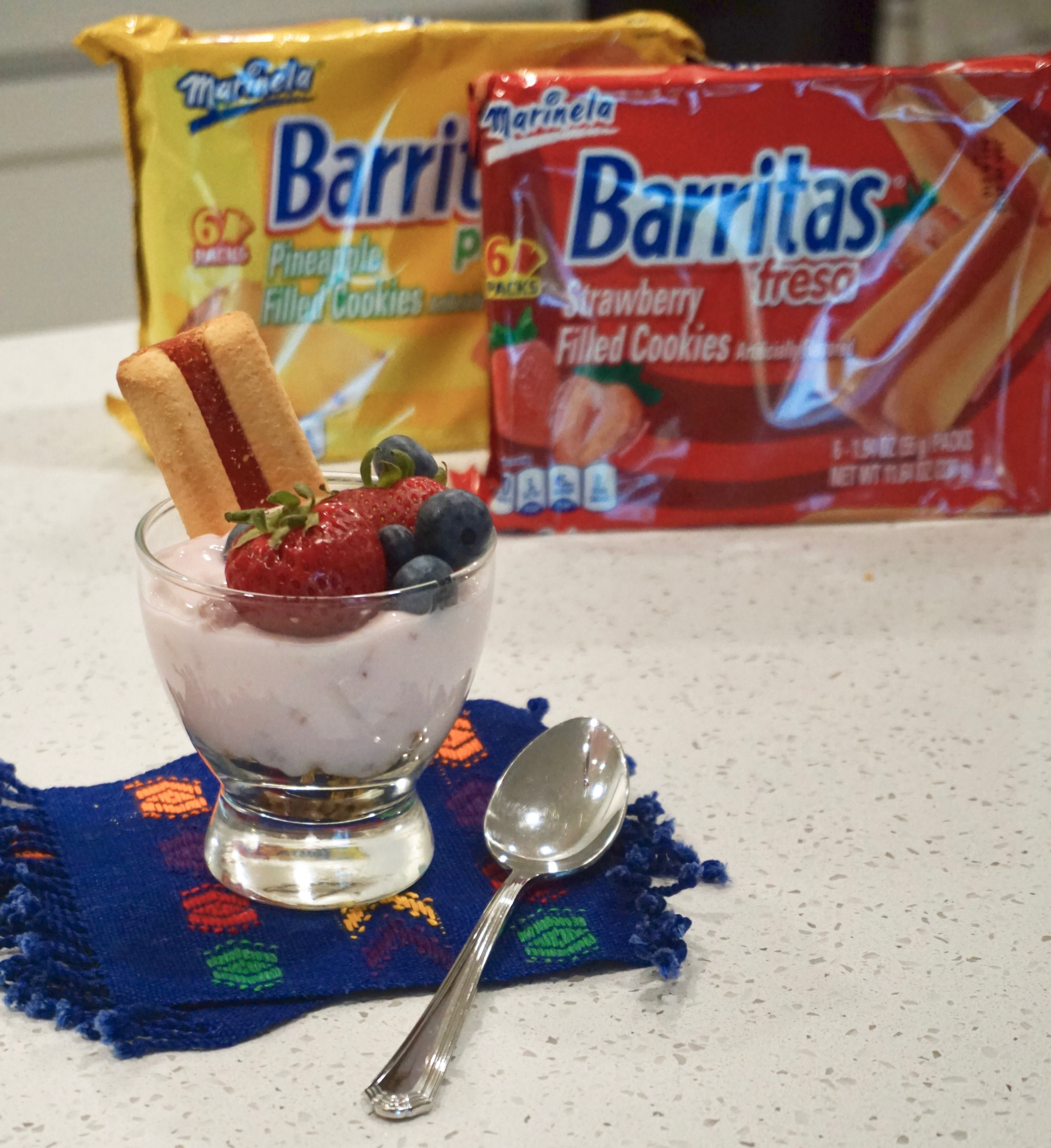 Put them in their lunchbox
I feel that adding Marinela products to my kids breakfast is like sending along a little love message filled with sweetness and a great way to connect to our their Hispanic heritage with products I grew up with and a brand that is 100% Latina!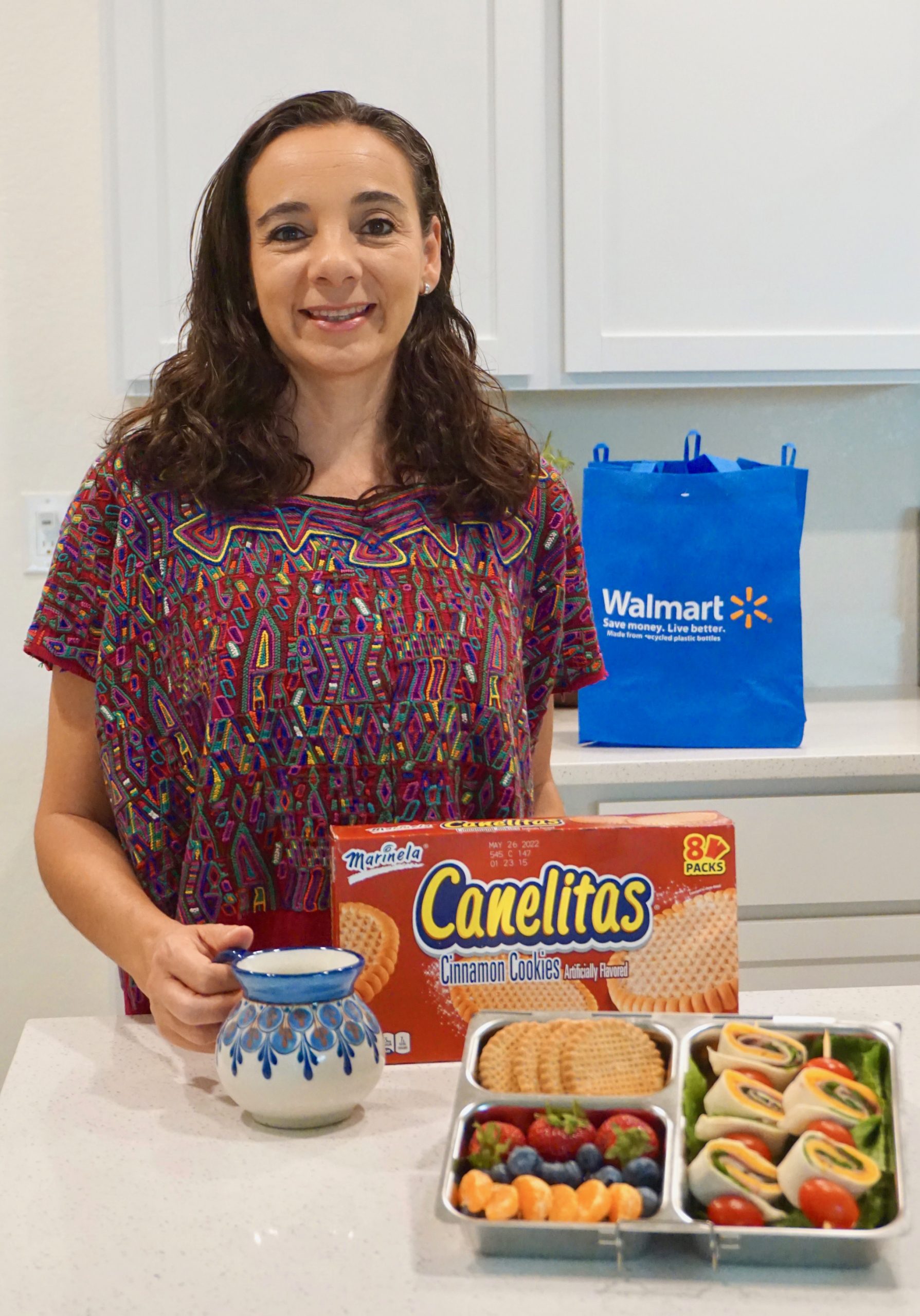 I always have Marinela Barritas Pineapple Soft Filled Cookies, Marinela Polvorones Orange Flavored Shortbread Cookies, Marinela Barritas (Fresa) Strawberry and Marinela Canelitas in my pantry and change things around every day so they never know what they are getting and it always feels like a sweet surprise. I always add them as a sweet treat to complement a balanced and nutritious lunch box.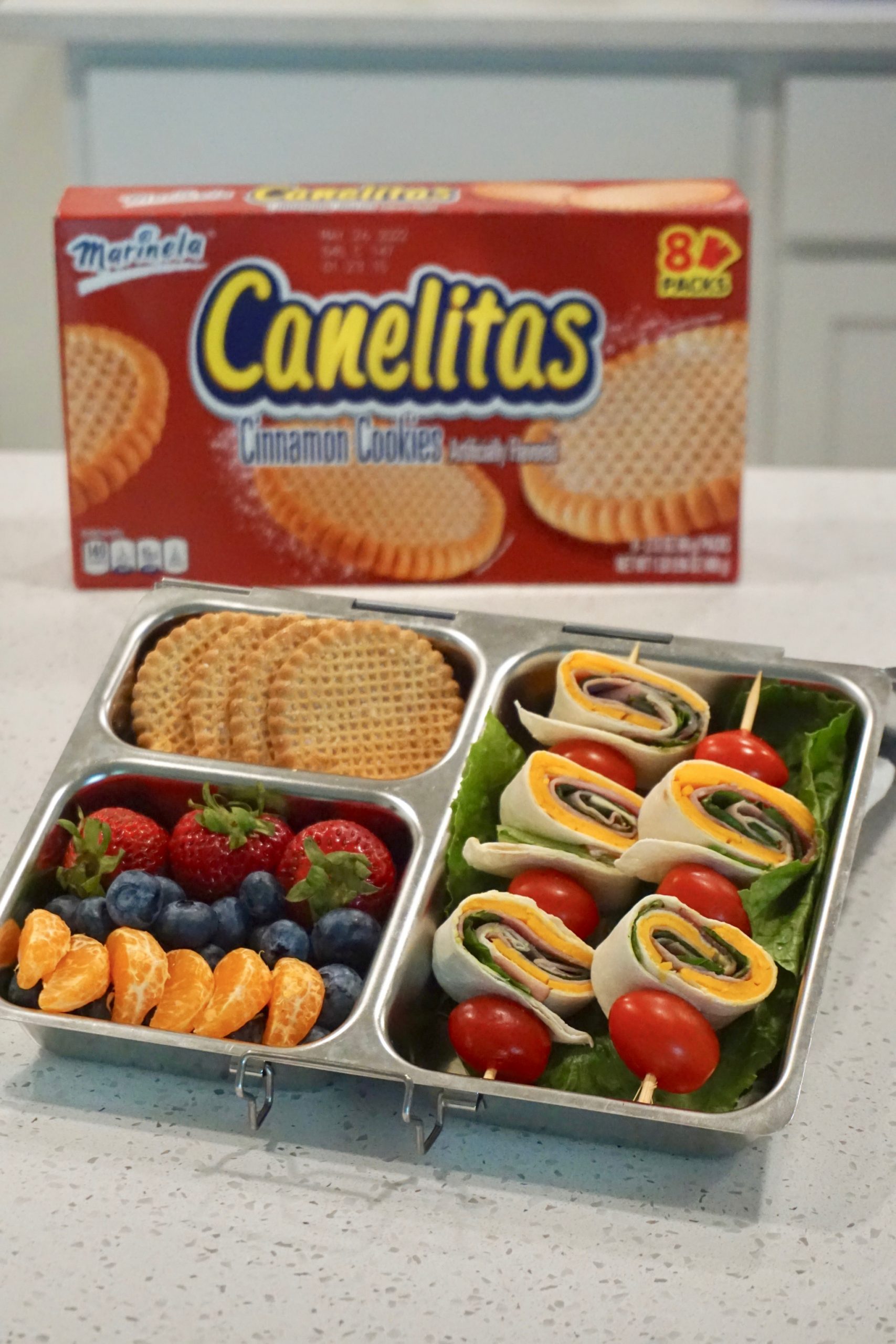 Create a Hispanic Heritage dessert board
I love creating a dessert or snack board filled with flavors that tie back to our Hispanic roots. I put this snack board out when they come home from school so they can just grab what they want whenever they feel hungry. It's perfect for sharing it together as a family during snack time or merienda.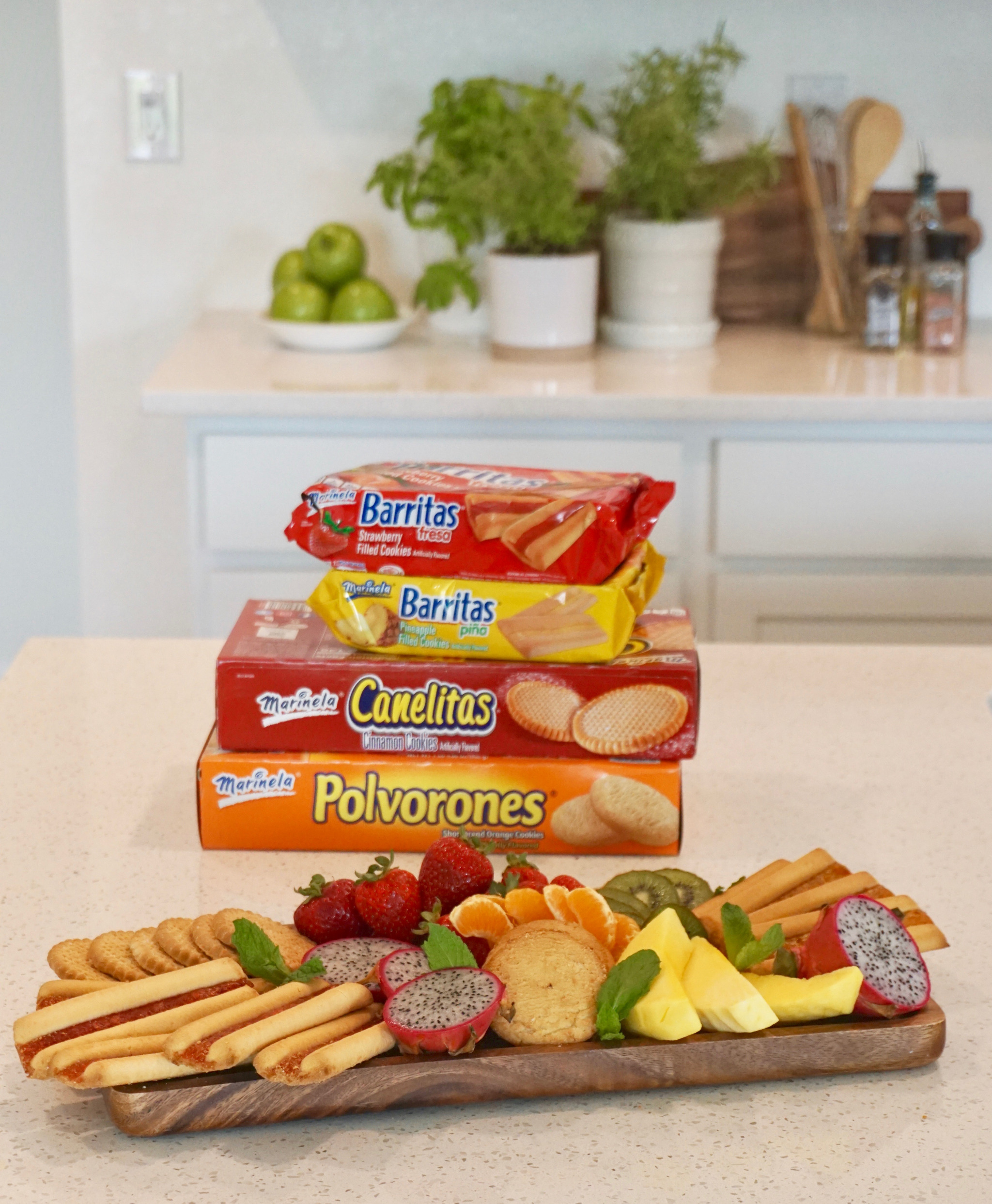 To create this Hispanic Heritage Month inspired dessert board I added my favorite Marinela baked goods including Marinela Barritas Pineapple Soft Filled Cookies, Marinela Polvorones Orange Flavored Shortbread Cookies, Marinela Barritas (Fresa) Strawberry and Marinela Canelitas.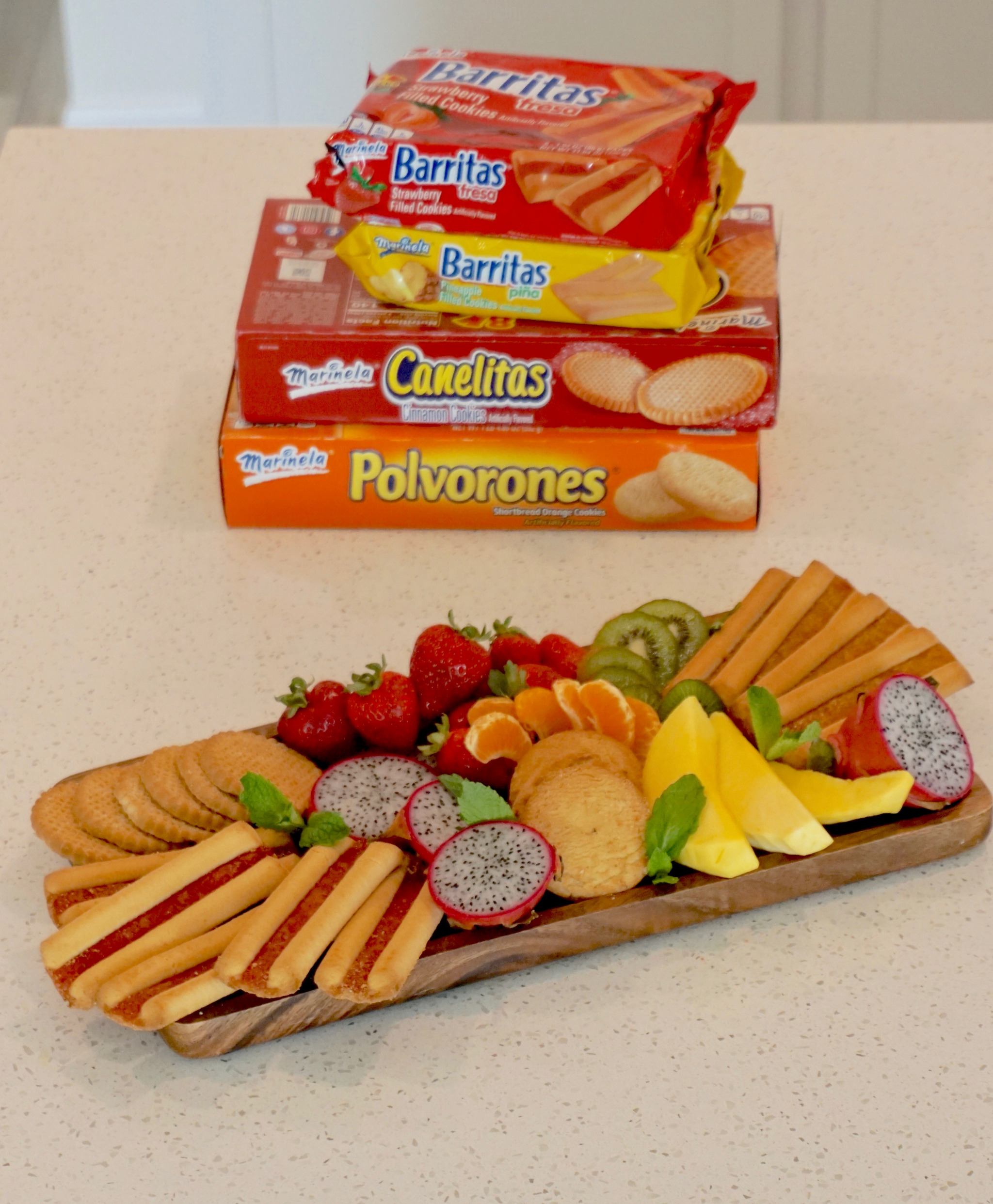 I also added lots of delicious tropical fruit that reminds me of growing up in Guatemala including mango, pitaya (dragonfruit), kiwi and mandarin oranges. The board is filled with flavors that connect me back to my childhood memories.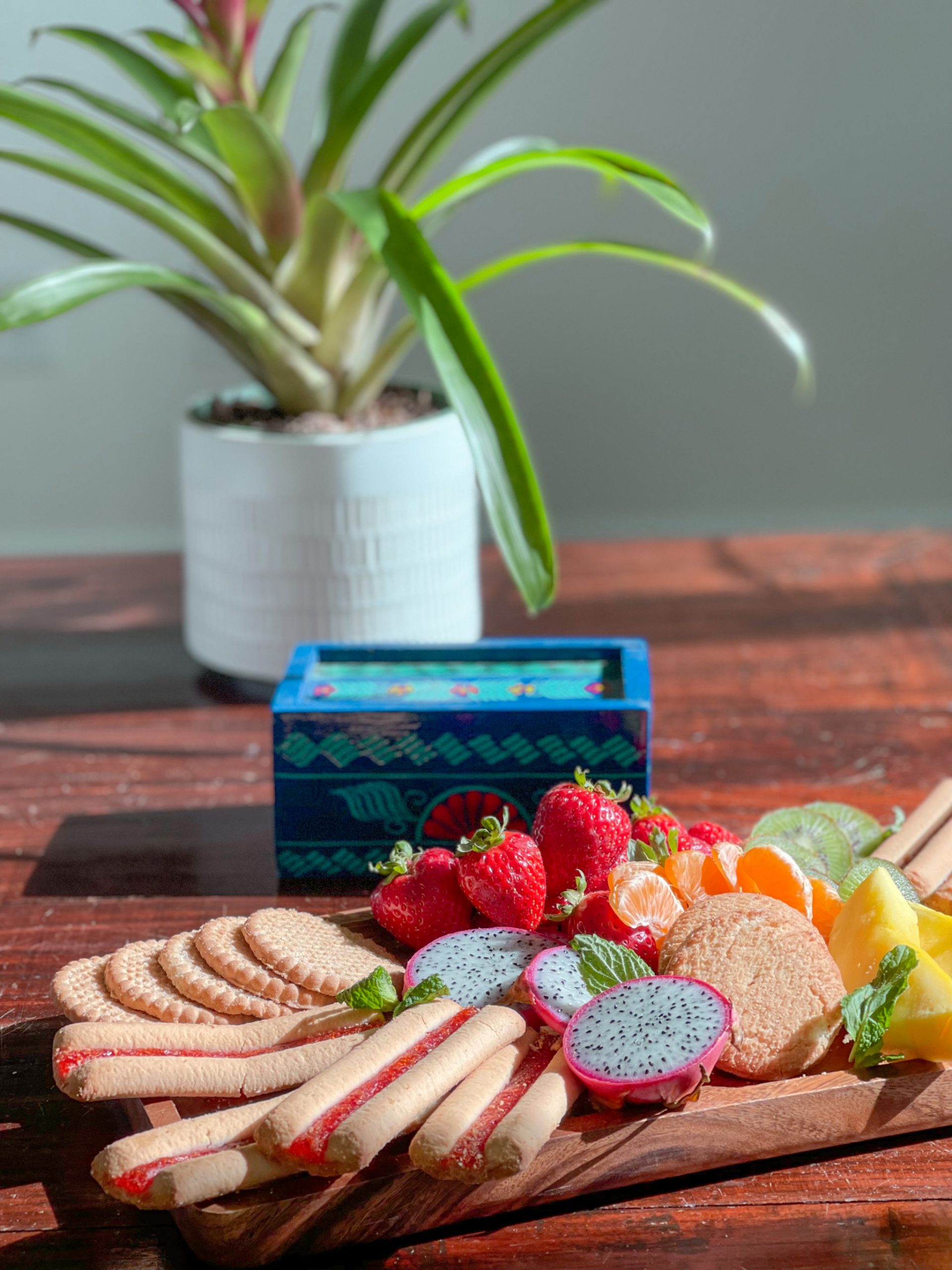 I have always believed that culture and food are so tightly intertwined and sharing the flavors of my childhood with my kids is a great way not only to connect with them but also to help keep those cultural experiences I grew up with alive at home. Even if my kids are growing up far away from Guatemala those Latin flavors I grew up with are a part of their lives every day!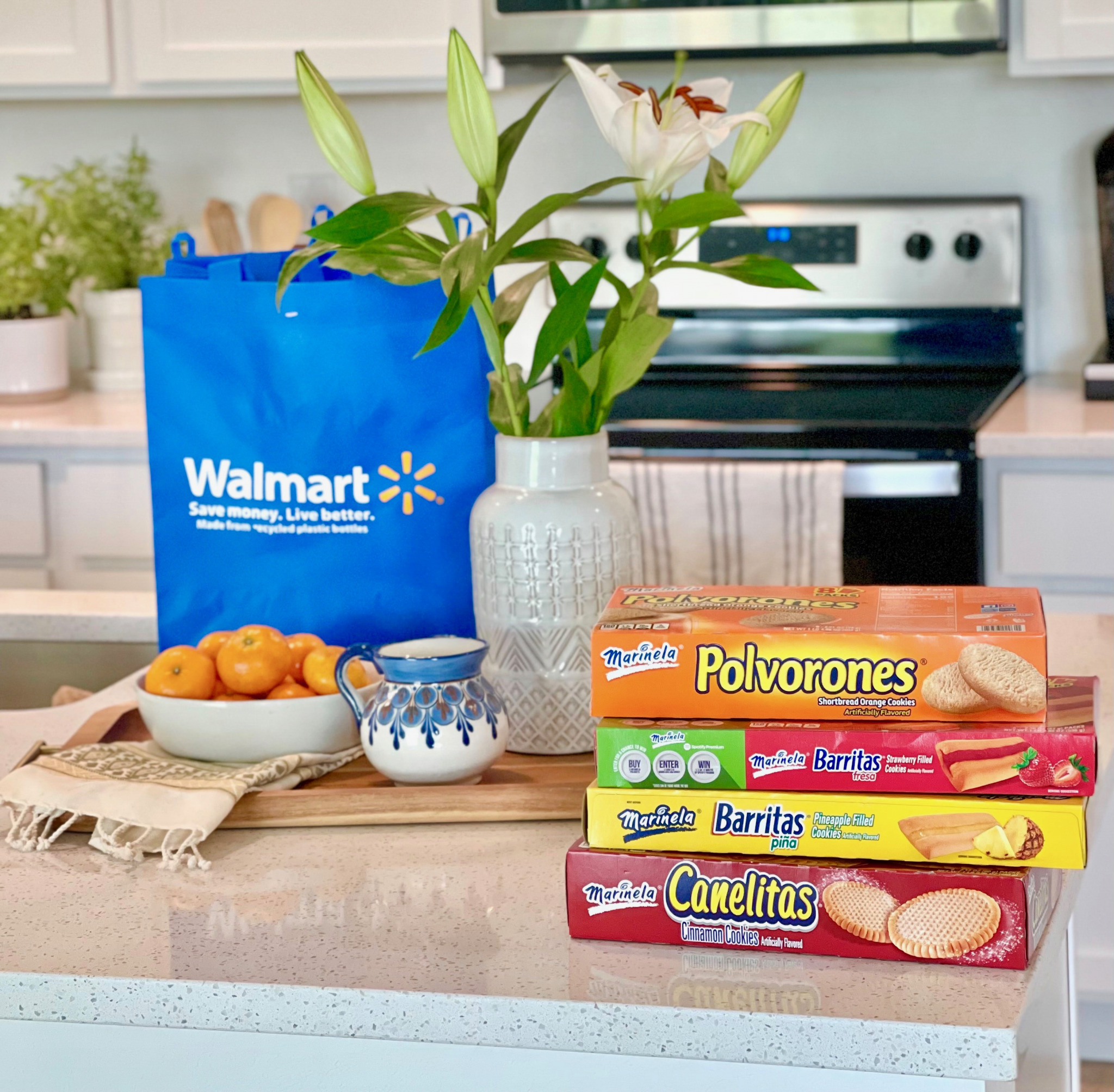 Making sure that my kids are proud of where they come from and stay connected to their culture is something that I believe is not just important to me but to them as well. Knowing where you come from is part of your identity. Taking pride in our Hispanic heritage and our Guatemalan culture is something that helps build my kid's confidence and positive image. That is why we celebrate Hispanic Heritage Month every day with fun and easy things that connect us to our culture like sharing our love for Marinela cookies and pastries. And I love that I can find my favorite Marinela products at Walmart. Right now you can save on Marinela products on ibotta.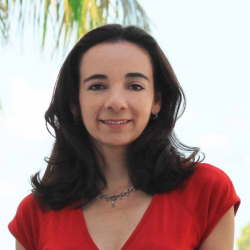 Latest posts by Paula Bendfeldt-Diaz
(see all)