National Hispanic Heritage Month is a great time to teach your children about their unique heritage. In addition to providing your kids with opportunities to learn throughout the month, making fun crafts is a great way to teach them about their Hispanic heritage. Enjoy time together planning and creating these beautiful Hispanic Heritage Month crafts. From art inspired by the Peruvian Nasca lines to Puerto Rico's homemade güiro musical instrument, there are lots of art projects to choose from. You and your kids will have a blast making these fun crafts to celebrate Hispanic Heritage Month.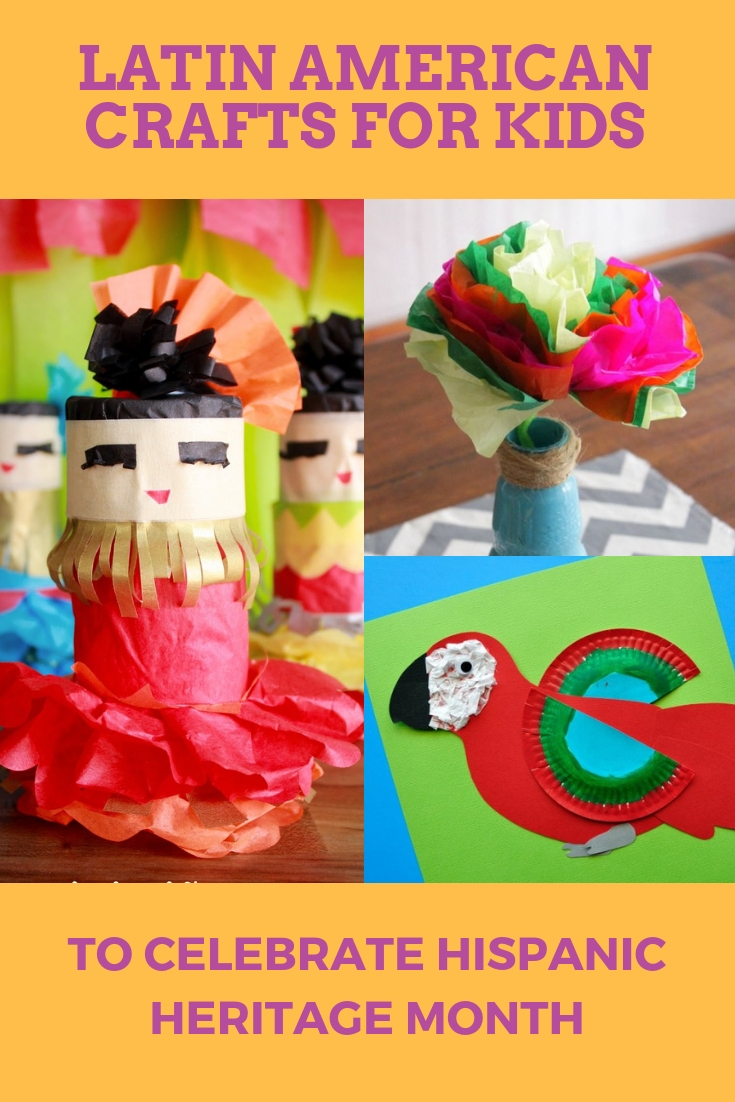 The Importance of Celebrating Hispanic Heritage Month
I make it a point to teach my kids about our Hispanic roots every chance I get. On special occasions, we cook traditional Guatemalan food and celebrate every holiday we can. In addition, I try to spark my kids' creativity and interest with fun DIY projects that showcase our wonderful heritage.
National Hispanic Heritage Month is a time to celebrate the culture and contributions of Hispanic and Latinx communities in the United States. Great ways to celebrate include reading books by Latinx authors, cooking traditional foods, and making crafts. It's also an opportunity to teach kids and teens about Latinx culture and history, including important figures and contributions in various fields. Overall, it's a time to honor and celebrate the diversity and richness of Hispanic and Latinx culture in the US.
What is Hispanic Heritage Month?
Celebrated across the entire country, National Hispanic Heritage Month is a 4-week period to recognize the influence and achievements of Hispanic people. It is a way to honor our ancestors from Spain and Latin American countries and celebrate their rich culture and history.
It's a learning opportunity to teach kids about Hispanic contributions to American culture. It is a way to honor our Latino roots throughout the entire month with colorful Hispanic Heritage Month activities like festivals, art exhibits, community gatherings, Hispanic Heritage books for kids and much more.
When Is Hispanic Heritage Month?
It is a 30-day period starting on September 15th and ending on October 15th. This is no random date, as September 15 is the anniversary of independence for many Latin American countries, like my homeland Guatemala, El Salvador, Honduras, Nicaragua, and Costa Rica. Plus, other countries are not far behind, celebrating around the same dates, like Mexico's independence day on the 16th.
Plus, Día de la Raza (or Columbus Day) falls on October 12th, which is also within this 4-week period. So, Hispanic Heritage Month allows Americans to show support for the work Latinos are doing in helping this country thrive.
Easy Crafts for Kids to Celebrate Hispanic Heritage Month
I have compiled lots of easy Hispanic Heritage crafts that are ideal for kids to make. Many of these crafts are inspired by the culture of different Latin American countries. It's a great idea to make more than one of these throughout Hispanic Heritage Month, so kids can learn about different countries and their cultures.
Hispanic Heritage month is upon us! So, let's get to making these fun tissue paper flowers. This craft is a simple way for kids to get involved and learn a little bit of Mexican paper art.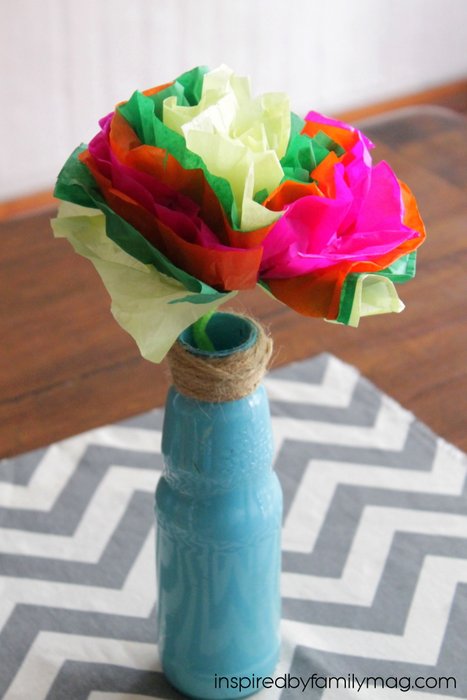 Taino Petroglyphs: Rock Art For Kids – Kids World Citizen
Enjoy learning about the Taíno, the indigenous people of the Caribbean, a subgroup of the Arawakan Indians. Making this fun craft is a fantastic way to teach your kids about this Latin American culture while they make their very own rock art.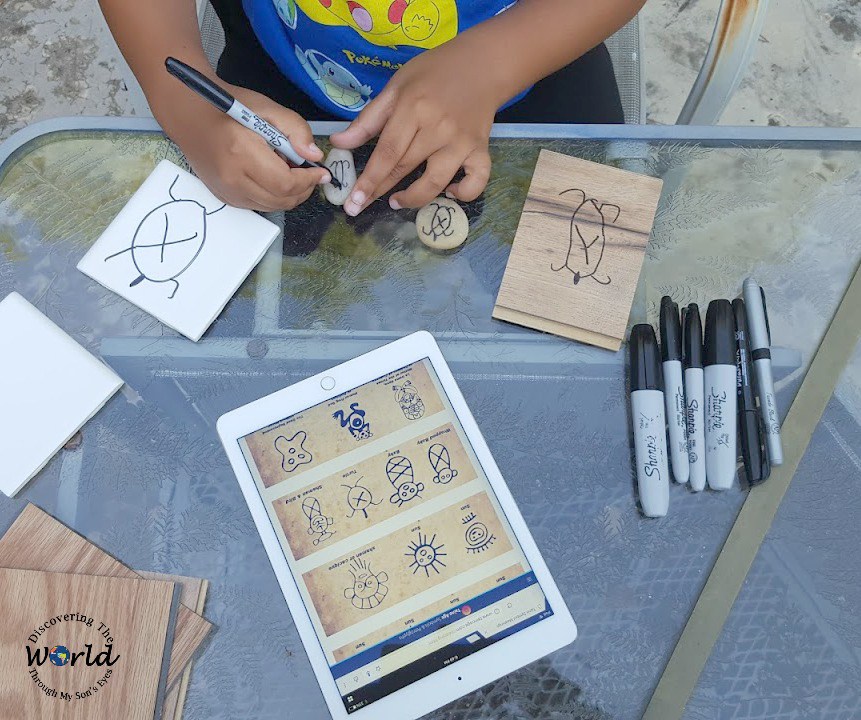 This Guatemalan quetzal is a great craft to make with kids to celebrate Hispanic Heritage Month. The quetzal is the national bird of Guatemala; it symbolizes liberty and is part of the Guatemalan coat of arms.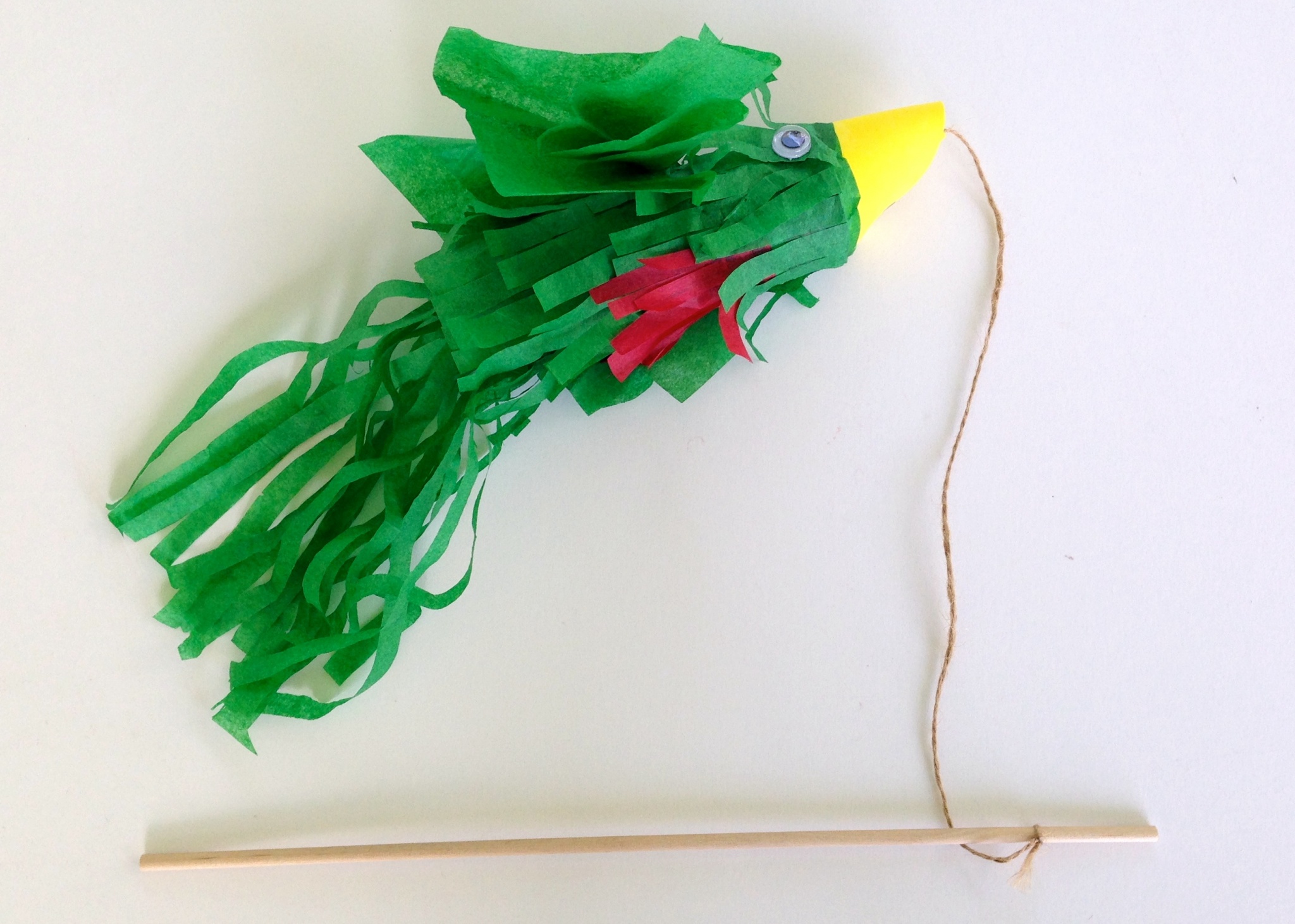 The classic God's eye is a time-honored craft that many adults remember making as a child. About every Sunday school teacher and camp counselor had them in their curriculum or schedule. It's a great kid's craft, perfect for any time of year, more so during National Hispanic Heritage Month. This craft originates from the Ojo de Dios (Eye of God) cultural symbol made by the Huichol Indians of Mexico.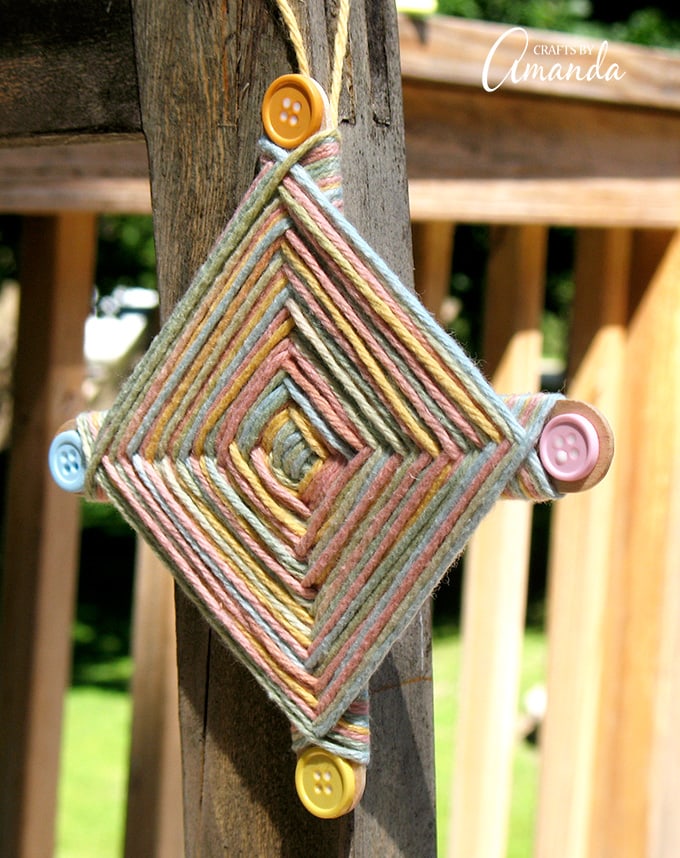 Puerto Rican Güiro Craft – Modern Mami
Taking advantage of Hispanic Heritage celebrations is a beautiful way of reinforcing our Latin American traditions. Making this easy water bottle craft will help kids and grownups connect to their Latino roots while introducing them to the güiro, a Puerto Rican percussion instrument. Originally from Puerto Rico, a güiro is traditionally made from a hollowed-out gourd, but for the sake of this kids' Puerto Rican güiro craft, we'll be using a water bottle.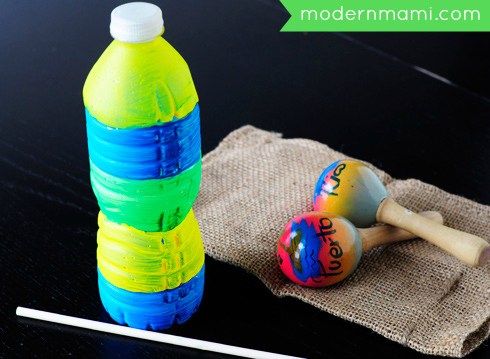 Check I Heart Craft Things' blog to see how easy it is to make this colorful macaw craft for kids. Sharing ideas focused on the rainforest and how it's an important part of many Latin American cultures is another excellent way to connect to our Hispanic heritage.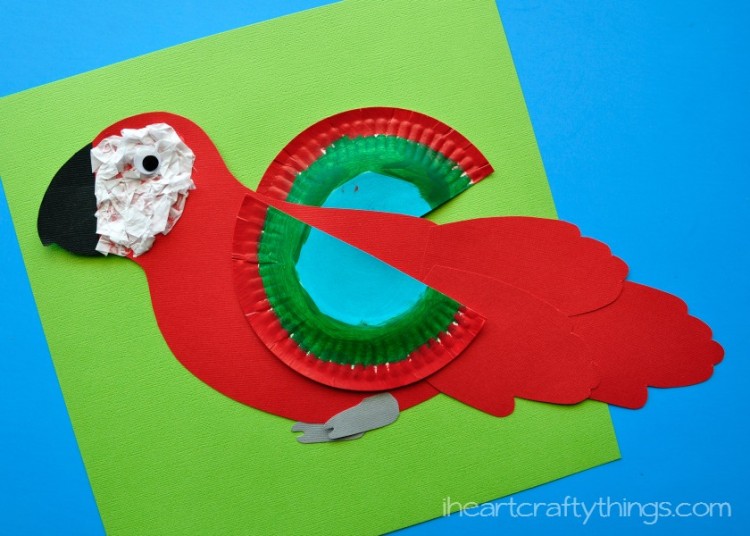 Nazca Lines Craft for Kids from Peru – Spanish Mama
This easy Nazca lines craft helps your kids learn about Peruvian culture and history in a fun way. The project gives a hands-on feel on how these marvels of Peru were made.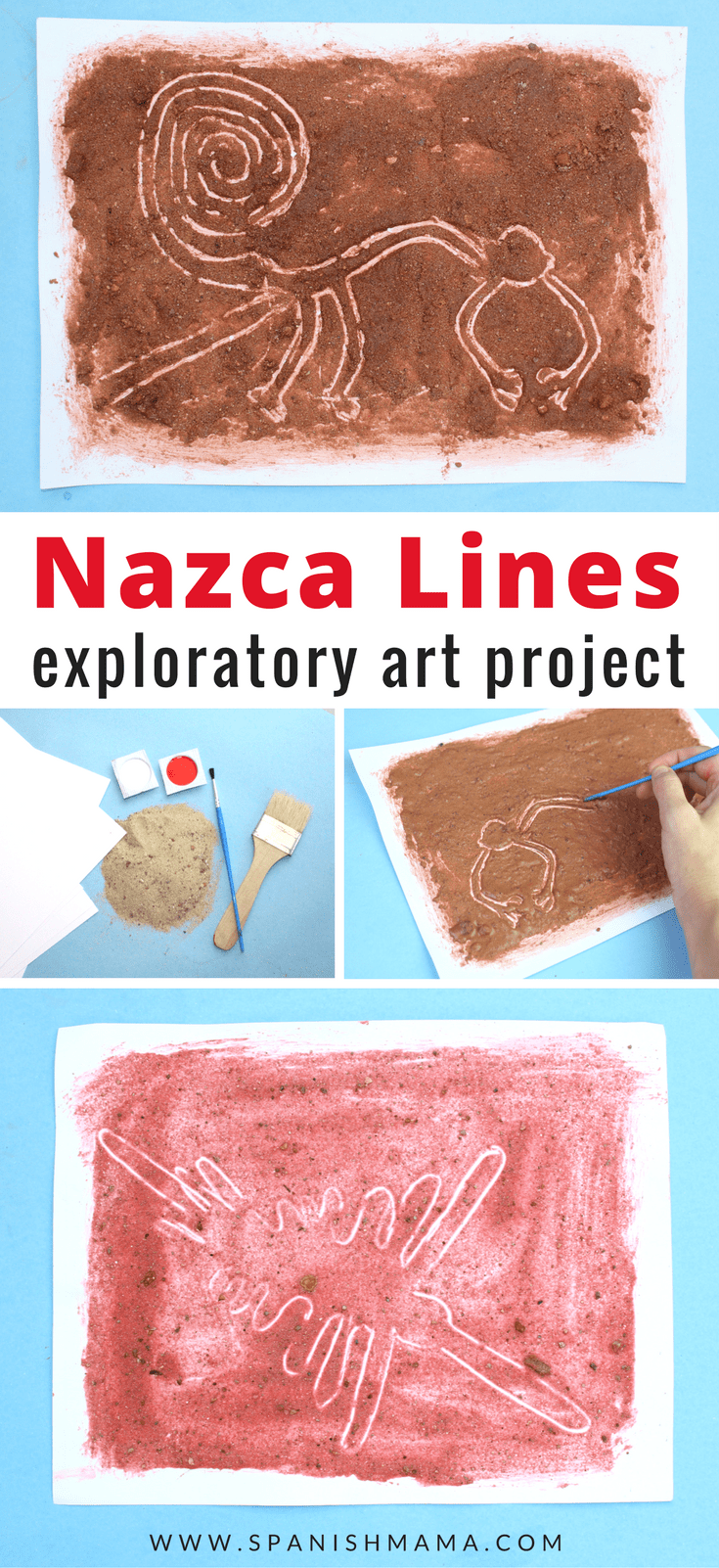 Day of the Dead Skull Mask from Mexico – Growing Up Bilingual
El Día de Los Muertos is all about celebrating the lives of our loved ones that have passed away. It is the perfect time to get together as a family and share stories about those who are no longer with us. These Day of the Dead skull masks are a creative way to honor loved one's memories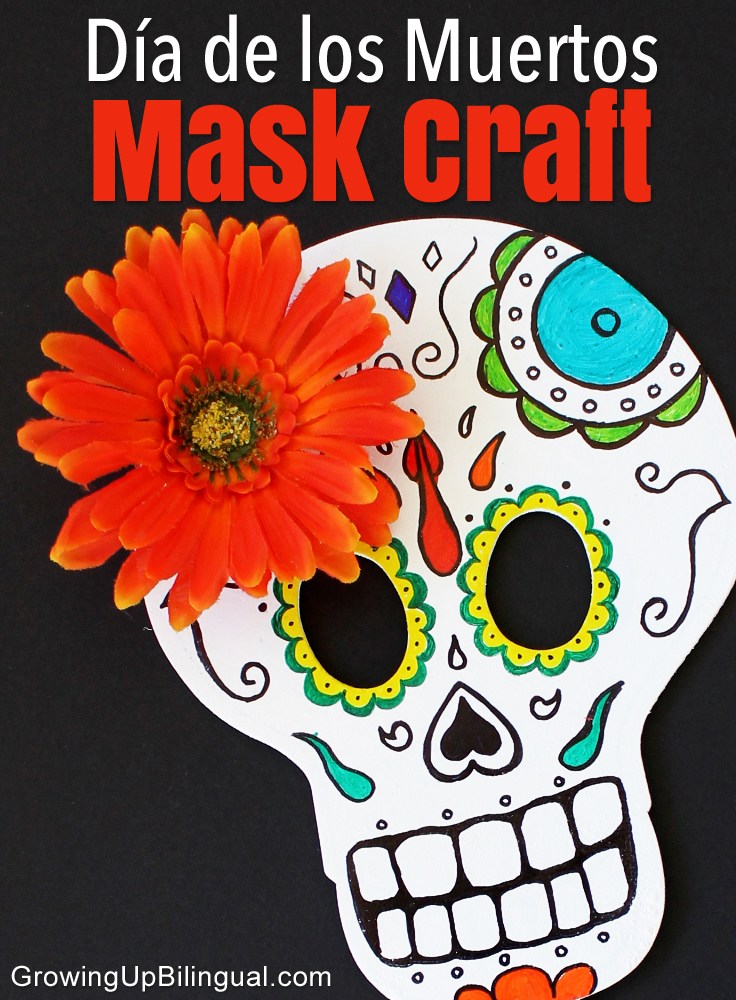 Make a mola, a fantastic example of folk art from Panamá, one of the country's best-known handicrafts. The mola is intricate, reverse-applique handwork made by the Kuna and is now an important symbol of their culture.
The layers of brightly colored fabric from animals or geometric shapes decorate the blouses of Kuna women. The most outstanding designs take hours of complex sewing to complete, a beautiful display of artistic expression and ethnic identity. In this intricate craft, your kids can make similar designs from construction paper.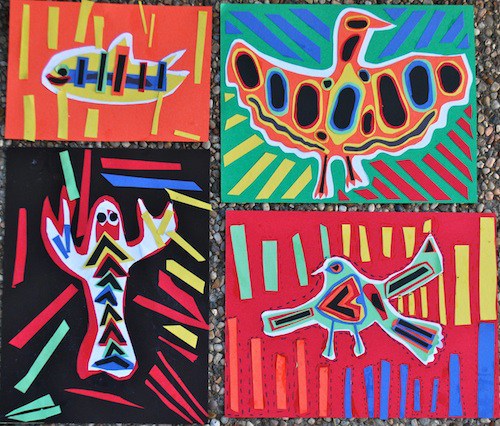 Hispanic Heritage Month is in full swing. Creating crafts from different countries around Latin America to learn something new from each country is a great idea to teach kids about Latin American cultures. This Cuban puppet project is not only fun and a great craft to do with the kids, but it is also the perfect way to discover the importance and significance of the guayabera. Guayaberas are shirts traditionally worn by men in Cuba and other Latin American countries.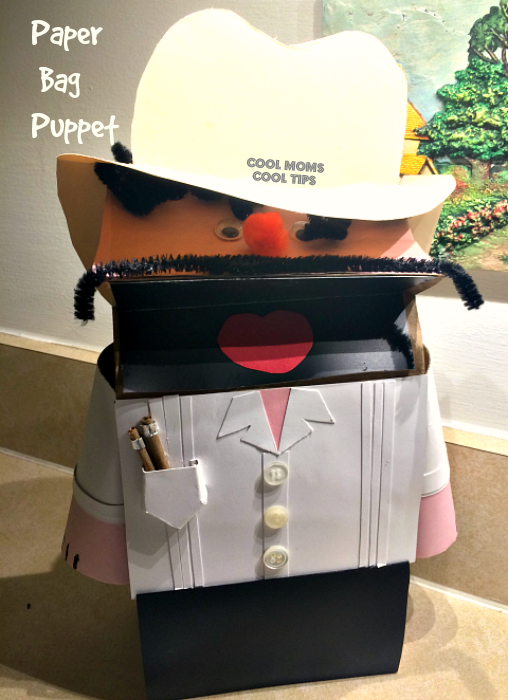 More Hispanic Heritage Ideas You'll Love
You'll love these delicious recipes from many Latin American countries! These easy recipes are a fantastic way to start conversations about Latino culture and learn more about each of these countries.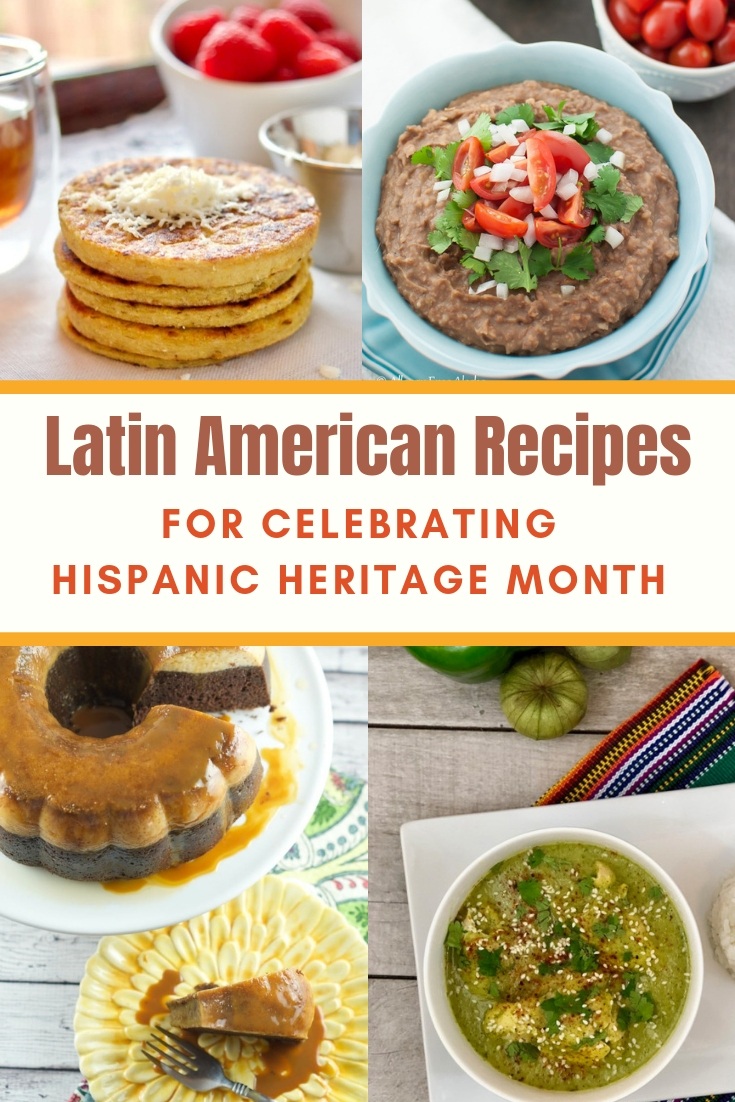 This Guatemala Independence Day printable includes Guatemalan flags and cupcake liners and would look super cute as cupcake toppers. And if you are from Mexico, Honduras, Nicaragua, El Salvador, or Costa Rica, we have also made similar party printables for each Latin American country.
Here are some fun Guatemalan crafts, activities, and printables you can enjoy making with your children to celebrate Guatemala's independence or on any day. Making these kid-friendly crafts is a great way for kids to learn more about Guatemala's culture and its history.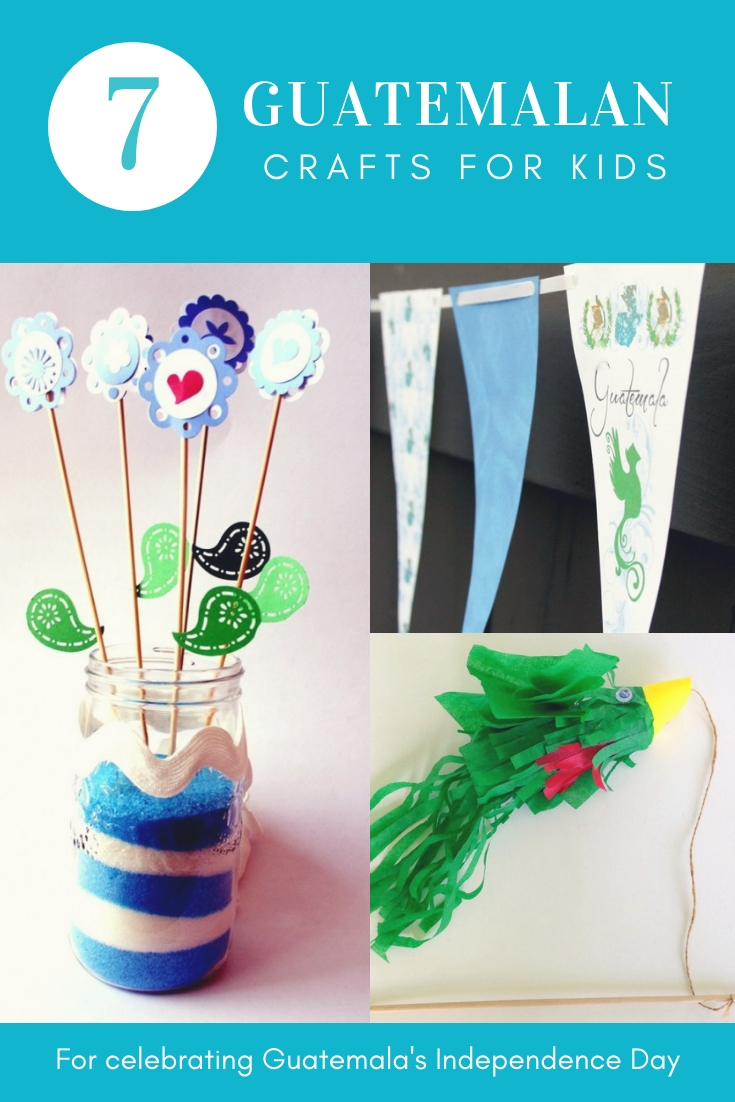 Learn more about Mexican culture with these easy Cinco de Mayo craft projects that will get you into the Latino holiday spirit. These beautiful decorations are easy enough for kids to make! They are a great way to introduce kids to the real meaning of this Mexican holiday and traditions.
These easy Guatemalan traditional recipes are ideal for making your 15 de Septiembre or Hispanic Heritage Month celebrations. I have included some of my favorite recipes, from savory traditional Guatemalan dishes like tamales colorados, enchiladas, to Guatemala's national dish pepián and delicious Guatemalan desserts like buñuelos, champurradas and rellenitos de platano.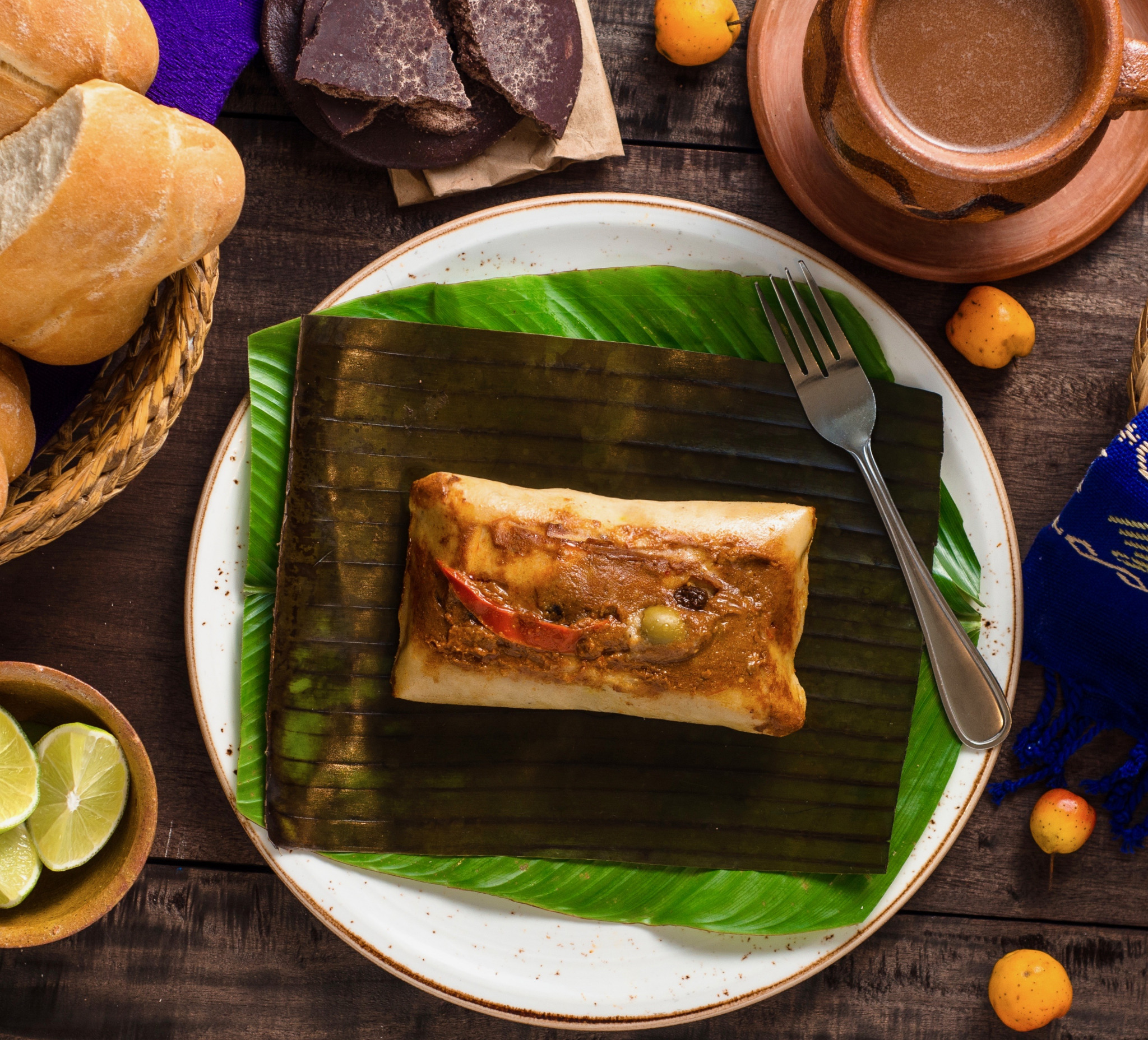 I hope you liked these fun crafts for kids to celebrate Hispanic Heritage Month. Let me know how you and your family celebrate National Hispanic Heritage Month in the comments below. I love reading about new ideas and crafts, so feel free to share!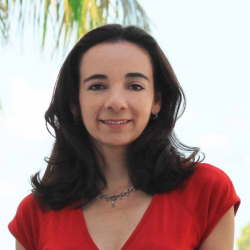 Latest posts by Paula Bendfeldt-Diaz
(see all)