This shop has been compensated by Collective Bias, Inc. and its advertiser. All opinions are mine alone. The following content is intended for readers who are 21 or older. #Crabfest #CrabfestSummer #CollectiveBias.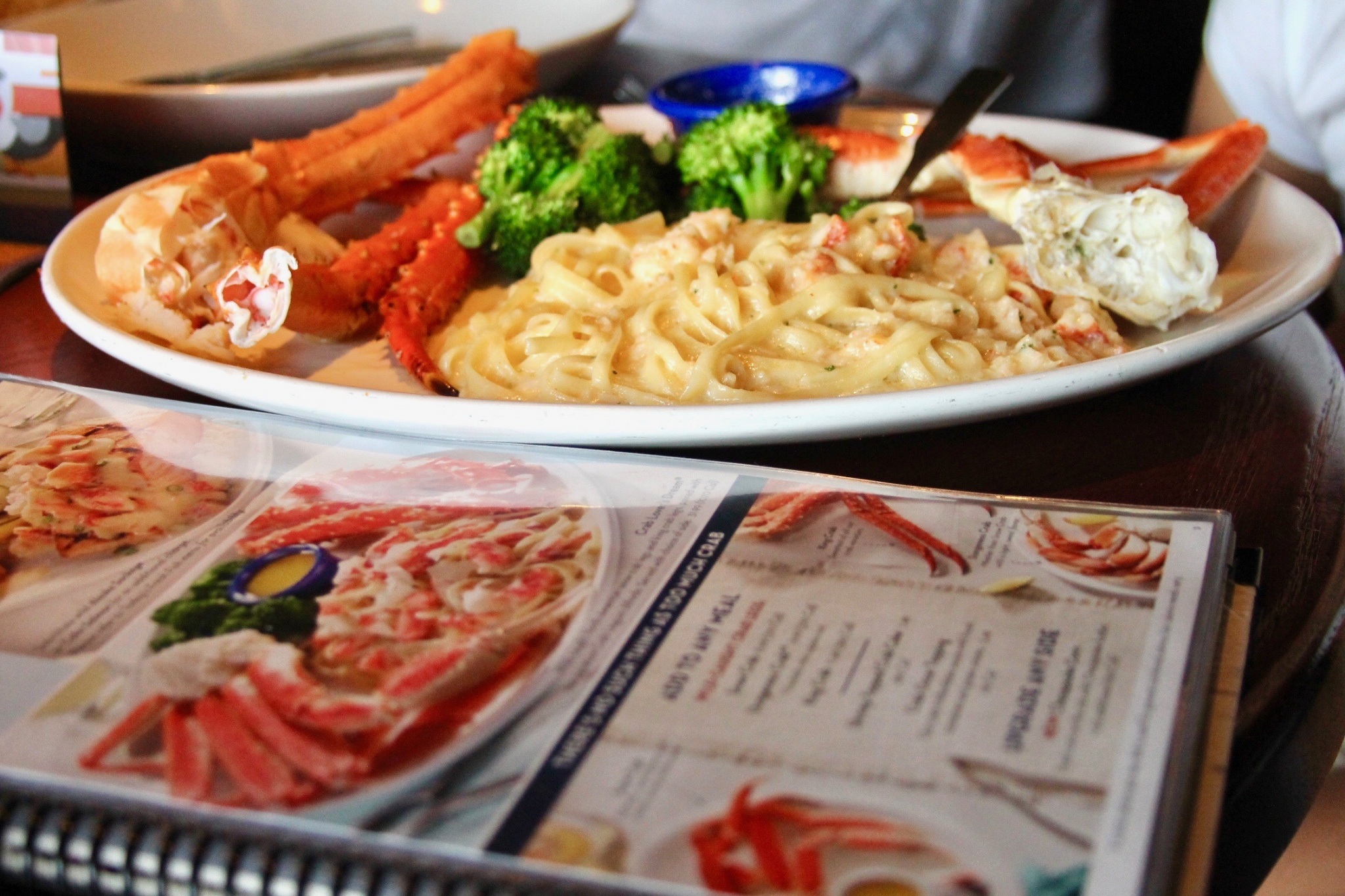 The Crabfest event at Red Lobster is something I wait for every year. It's the opportunity to indulge in so many delicious crab creations and try new crab dishes and combinations. Now if you have never been to Crabfest at Red Lobster you may not know that this is the restaurant's celebration of everything crab, it happens just once a year and it's for a limited time only so it's not to be missed!
This year Red Lobster is offering two new types of wild-caught crab: Dungeness and Southern King. Dungeness Crab is caught from the cold waters of the Pacific Ocean off the coast of North America, and it has a delicious salty and sweet flavor, with stronger flavors in the claw and leg meat while Southern King Crab, found primarily off the Pacific Coast of South America, features a mild flavor and delicate texture.
There are so many dishes to choose from in their special Crabfest menu including five brand new and four classic crab entrees. I have always been a huge fan of crab dishes; crab cakes are one of my favorite foods ever and I do believe that there are few things in life better than tender, sweet chunks of snow-white crabmeat dunked in drawn butter. My mouth waters just thinking about it!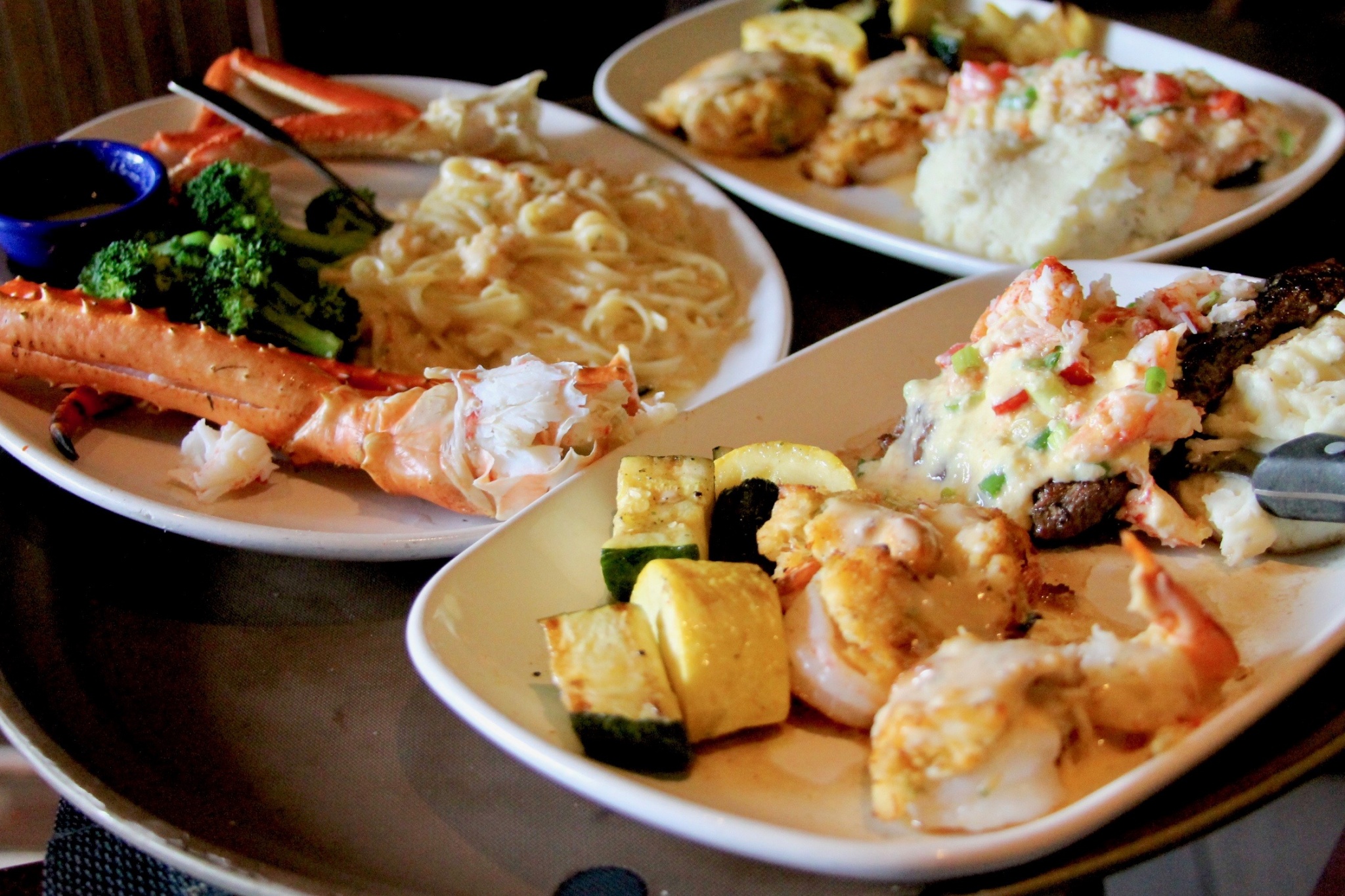 Last weekend we visited Red Lobster not only to celebrate crab season but also to celebrate my new job. These past two months have been challenging for us. I left a job I loved lured by a position in a new company that promised better pay, quick growth and en exciting career shift. However the new job turned out to be so stressful and chaotic. After a few weeks there I was having trouble sleeping and the stress and anxiety where overwhelming. I decided my sanity was more important and left. I was lucky to be able to go back to my previous job, a place where I get to work with an amazing team of people every day and where I am appreciated and valued. Even if it was tough the growth and the learning experience was invaluable but most of all I learned to value what's important in a job: doing something you like, having a supporting team and working for a company that really cares about people. And what better way to celebrate with my family my return to the most amazing job ever than by enjoying a delicious crab dinner at Red Lobster?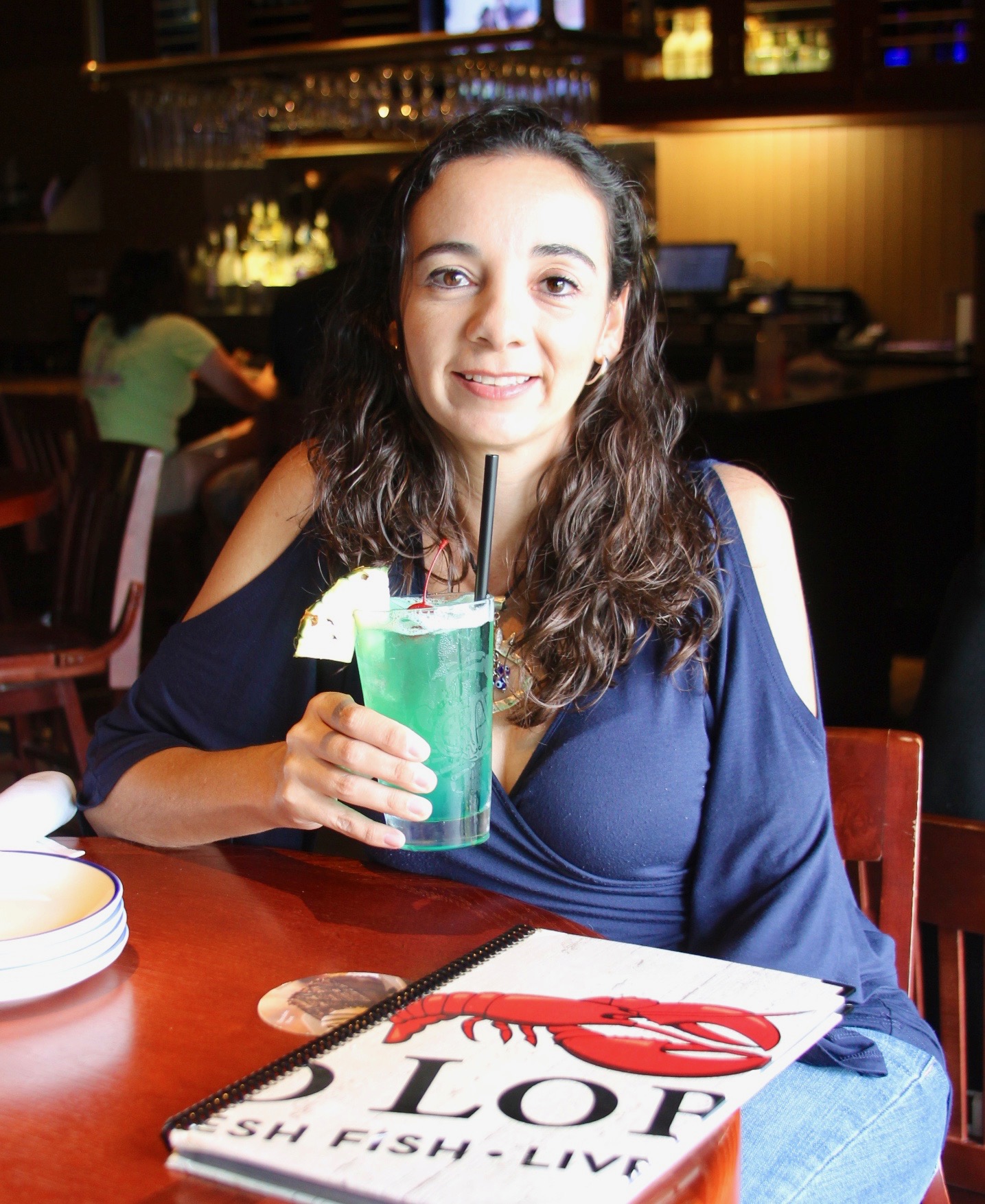 3 Reasons Why Celebrating Success Is Important
I believe in the power of celebrating accomplishments; its not just about giving yourself that pat in the back for a job well done but its also about purposely feeding your
Cultivating a success mindset. Celebrating your success is a valueable tool for cultivating a success mindset. It's an opportunity to focus on the positive and what you have accomplished instead of focusing on the things that did not go as planned or on your long to do.
Motivating yourself to continue achieving your goals and dreams! When you take the time to celebrate large and small wins along the way this gives you the opportunity to reinforce the changes you're making. Marking each success by celebrating creates momentum to continue on to achieve that next goal or miliestone.
Giving you the opportunity to share your success with those you love. Success, growth and positive changes are driven by the desire to be happier and feel good; to get to a better place than where we where the day before. Celebrating success with your family or friends not only makes you feel fantastic but it also let's those people who care about you share that happiness and multiply it!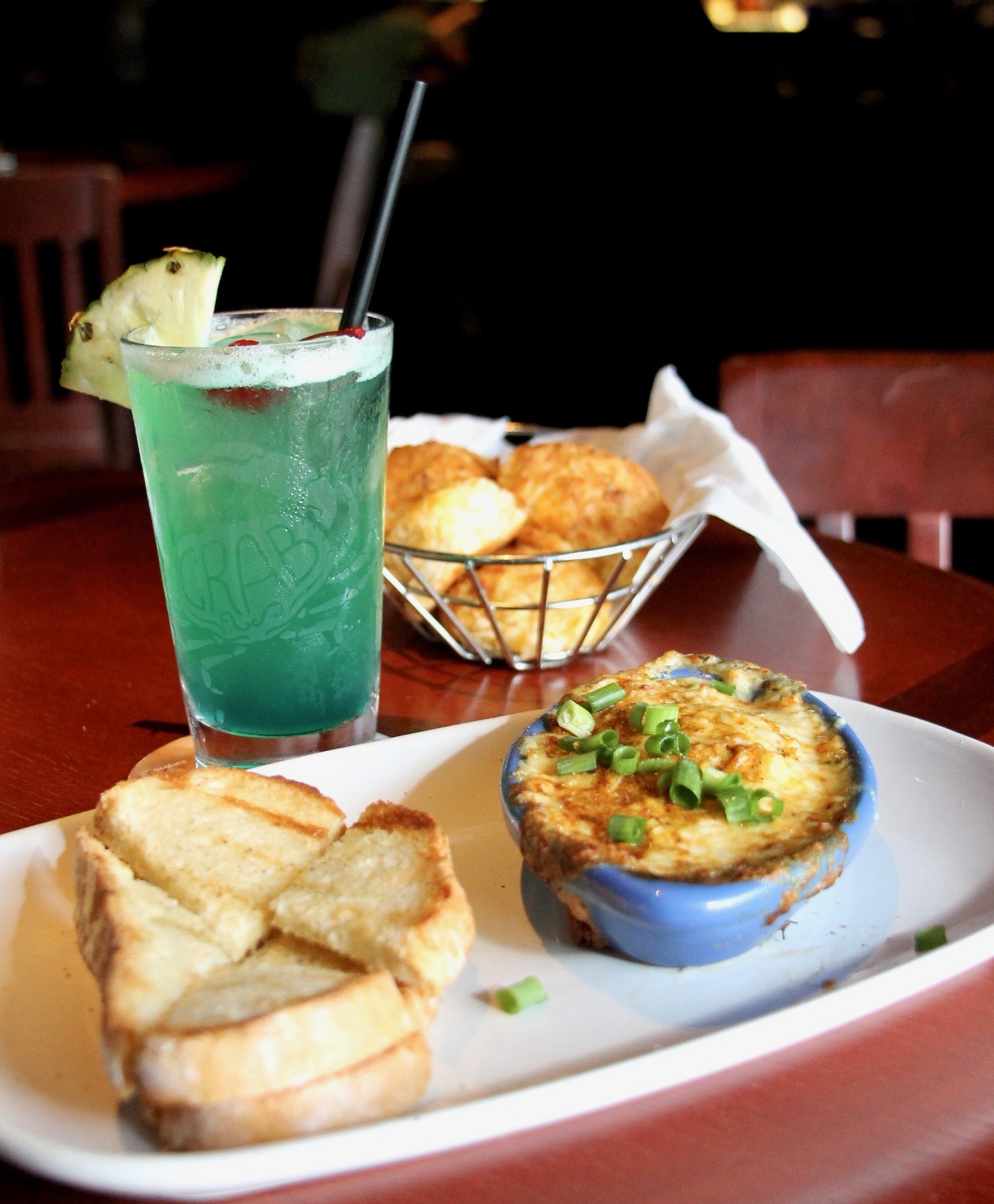 We where all very excited and in a celebratory mood as we arrived at our local Red Lobster restaurant in Fort Myers, Florida. We kicked off our crab dinner celebration with the cheddar bay biscuits and delighted in their buttery and cheesy awesomeness. We started off by ordering a three-cheese crab dip. Warm, creamy and delicious this was the perfect appetizer to share.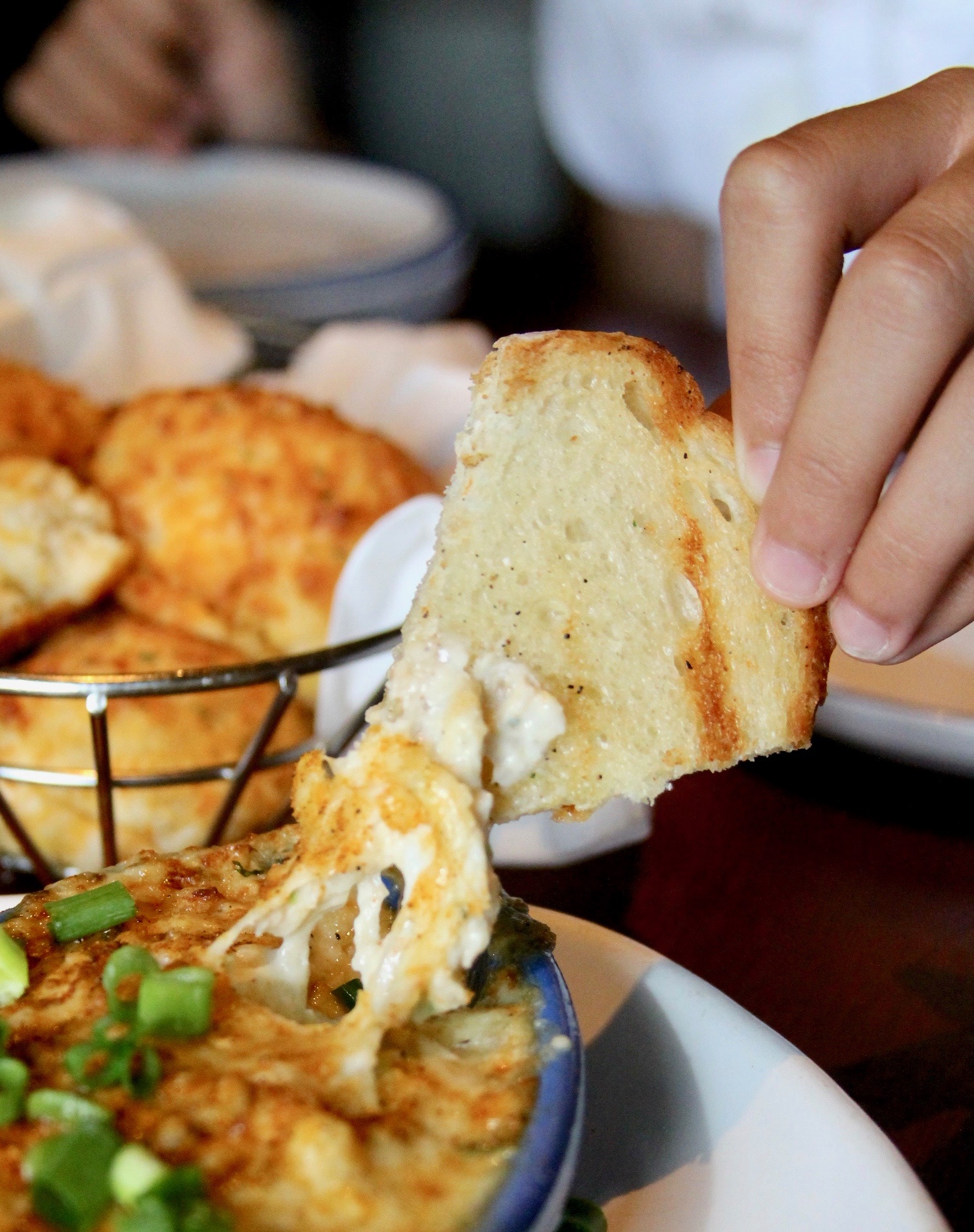 I of coarse had to try the the new Crabfest cooler. This deliciously tropical and festive drink was the perfect celebratory cocktail. I love that its served in a collectible Coastal Crab glass.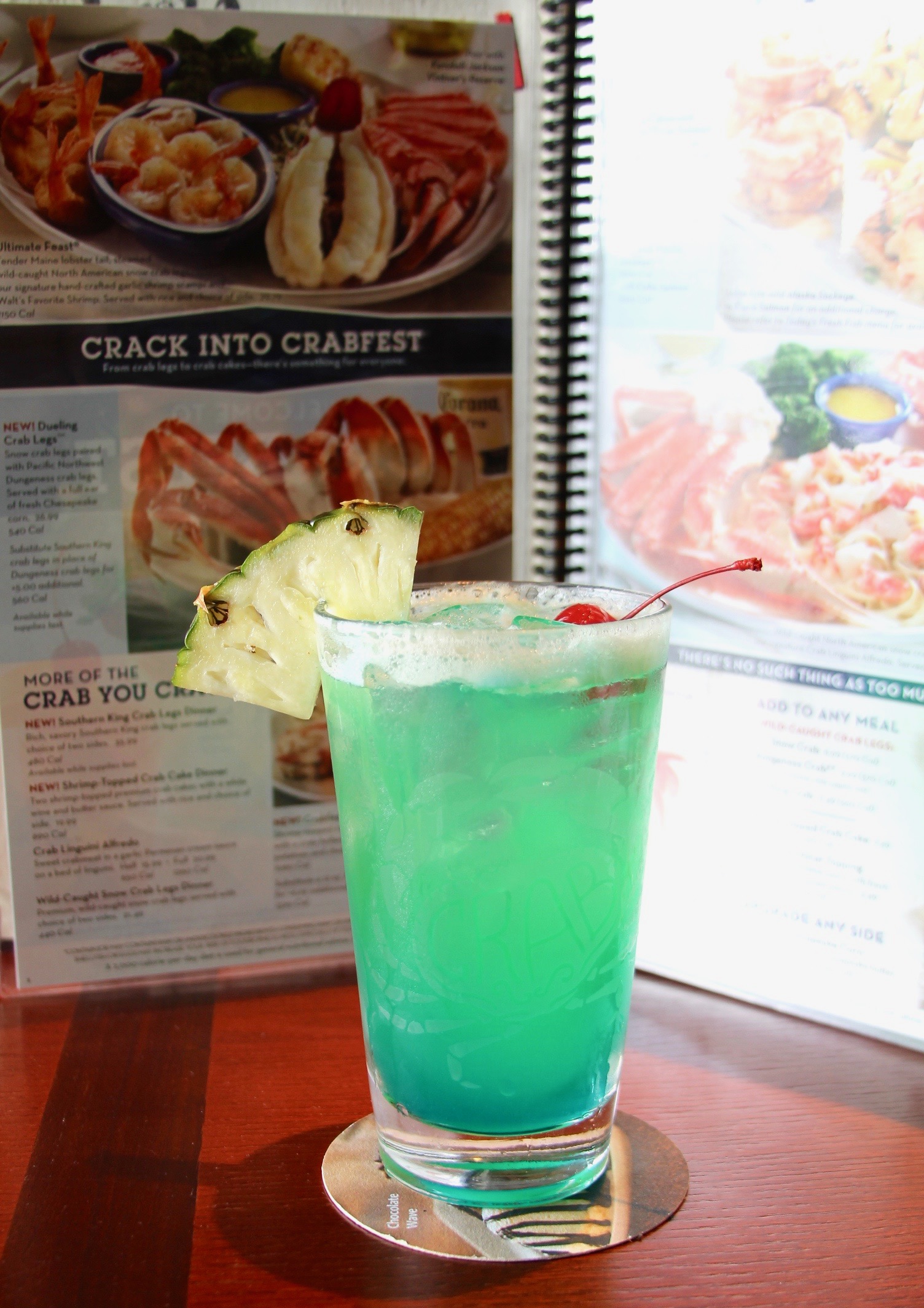 My daughter who turned 12 this year and could not be more excited about "growing up" and entering middle school in the fall was really looking forward to ordering from the adult's menu. She chose the Crab Lover's Dream®, featuring wild-caught North American Snow crab legs and king crab legs, paired with Red Lobster's signature crab linguini Alfredo. This was the perfect dish as she had never had crab legs and this not only gave her the opportunity to try both king crab and snow crab legs but she also had one of her favorite foods: pasta Alfredo with delicious chunks of crab. She loved the crab legs and declared them to be her new favorite food.
I was really impressed that even my 9 year old, who is very picky, really loved the king crab. And even though it initially took a lot of convincing the soft, sweet taste completely won him over.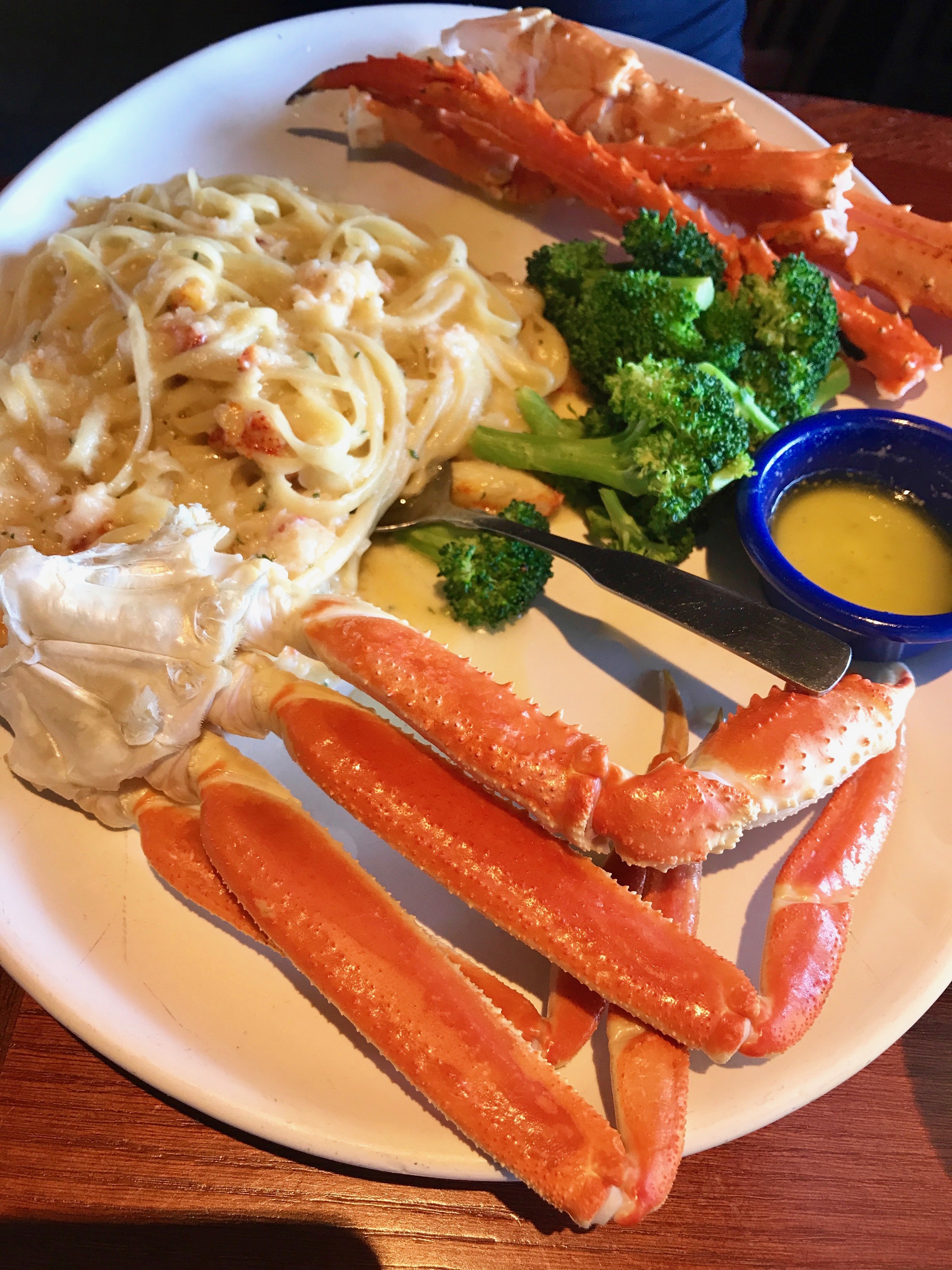 I ordered the NEW! Crabfest® Ultimate Surf & Turf because it combined so many of my favorites with Shrimp-topped crab cakes and wood-grilled sirloin steak with a crab-hollandaise topping.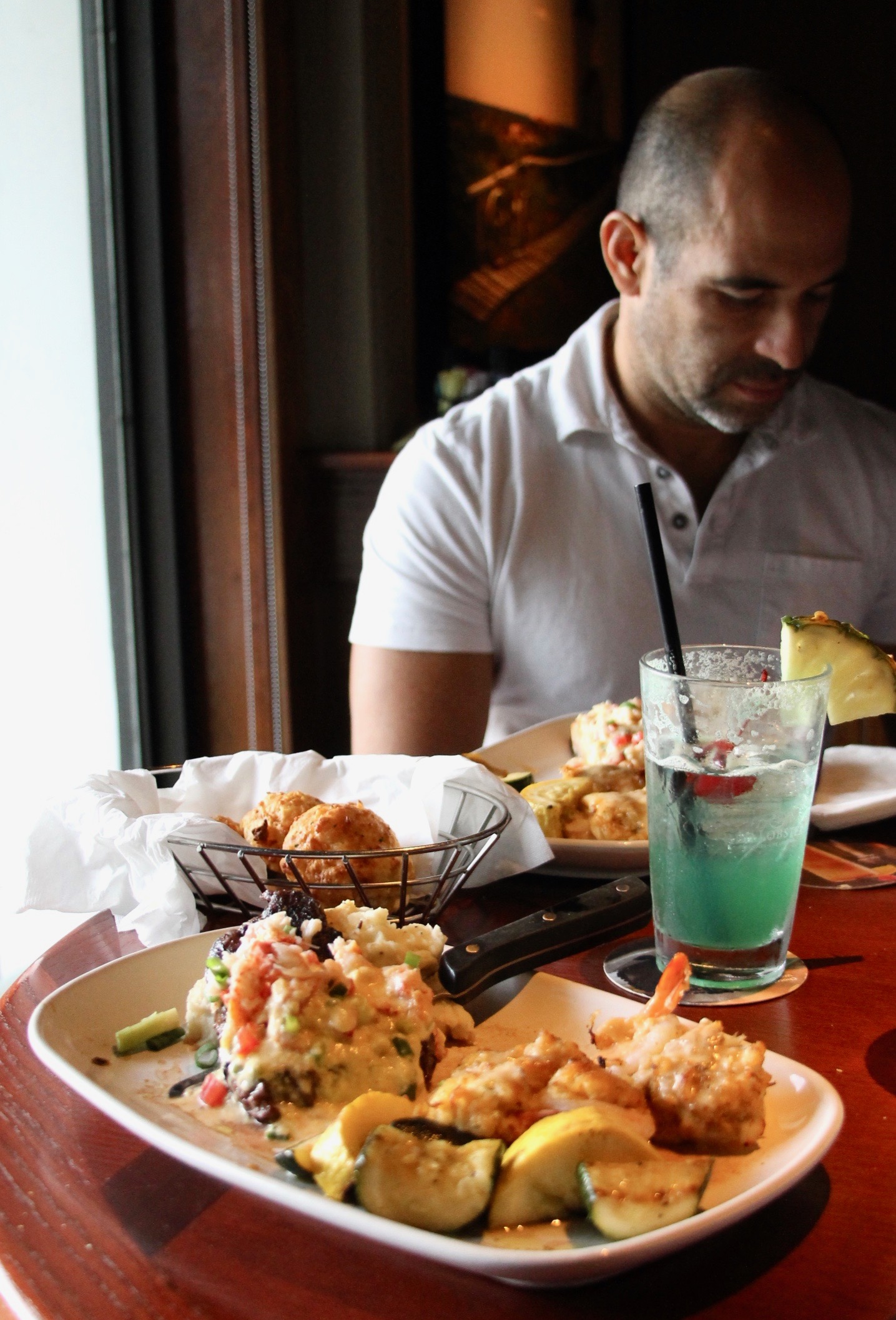 My husband who loves salmon found his perfect dish in the NEW! Crab Cakes and Crab-Oscar Salmon i – featuring shrimp-topped crab cakes and wood-grilled fresh Atlantic salmon with a crab-hollandaise topping.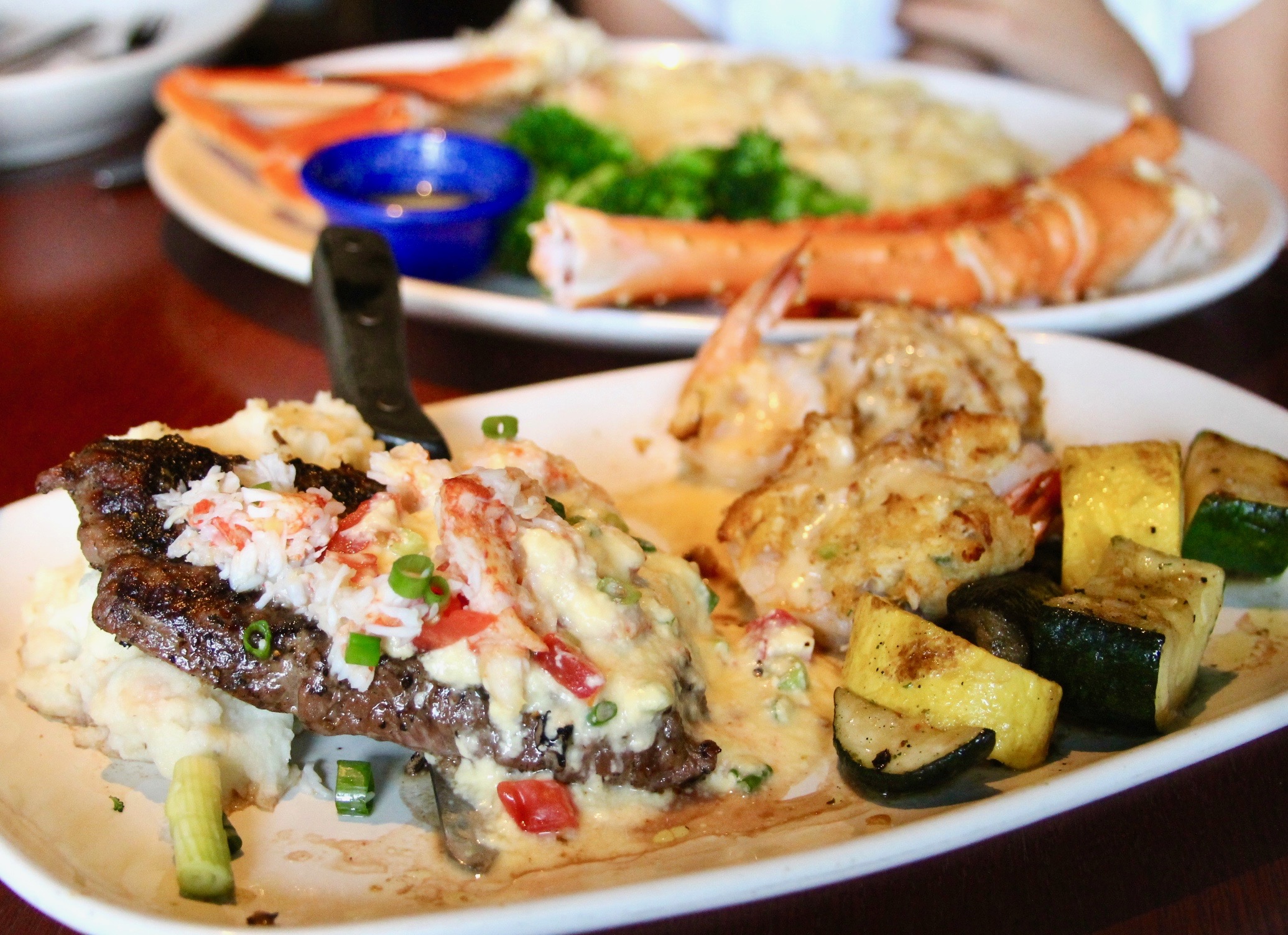 Sometimes when I order crab legs at other restaurants I feel like I have to work too hard to get to my food. However this is not the case at Red Lobster. The king crab legs are expertly cut along the side making it super easy to get all of the meat out of the crab legs. Now when it comes to Snow Crab, which is my favorite, here's a great video so you can get cracking and easily extract every delicious piece of crab from those crab legs.
I really love that whether it's king crab sourced from the icy waters of Alaska, Dungeness crab from the cold waters of the Pacific Ocean, or blue crab from the Atlantic Coast of North America, all of the crab served at Red Lobster is traceable to the source. To learn more about the sea-to-table journey of Red Lobster's Alaskan crab, visit Discovery Channel's Deadliest Catch.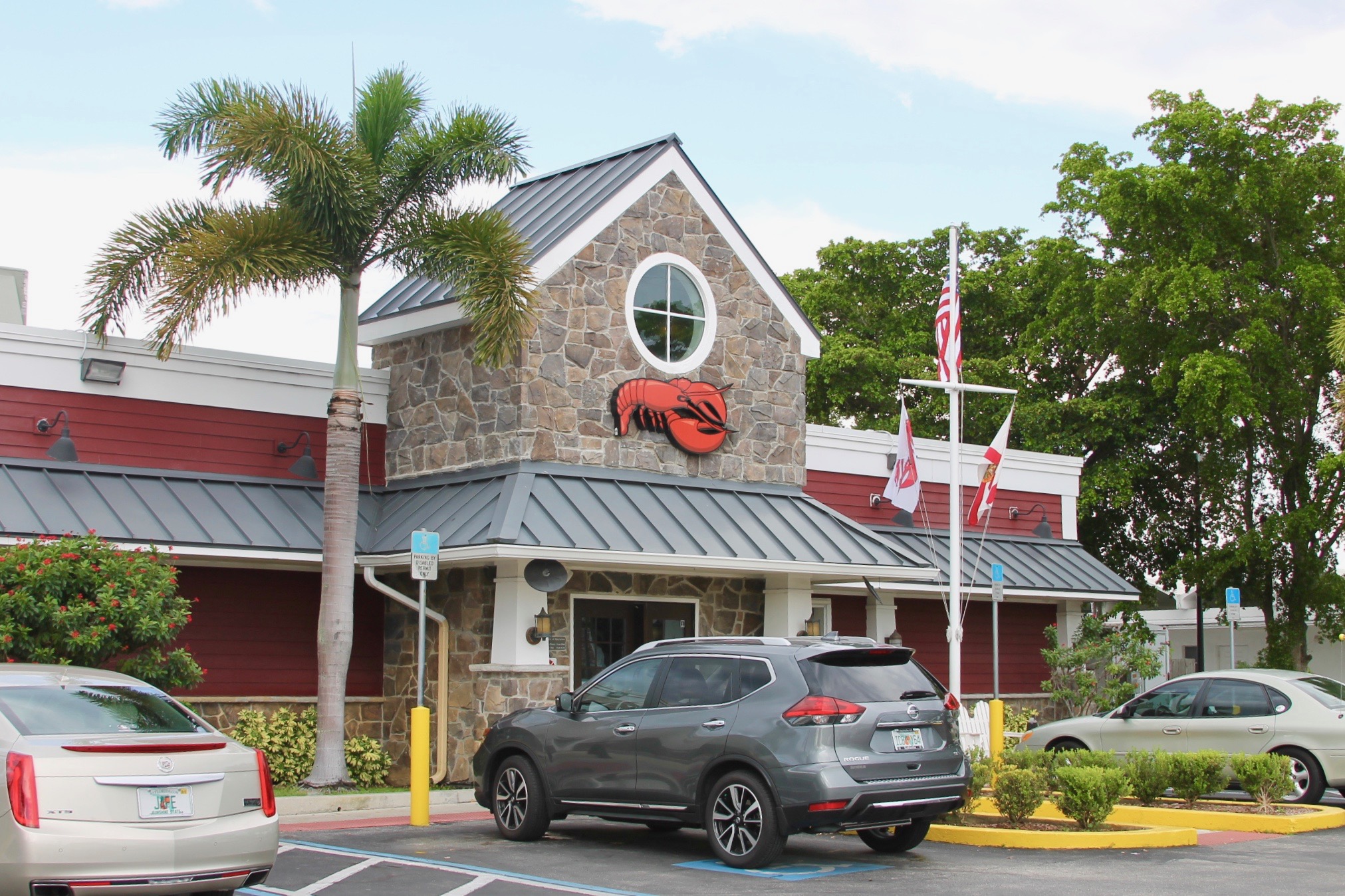 We visited the Red Lobster in Fort Myers, Florida and our server Kathy was very attentive and sweet with the kids. We were seated as soon as we got there and food came quickly. It was a great experience overall not only because of the delicious food but also because of the great service.
Make it a point to celebrate those successes in your life, whether they are big or small. And what better way to celebrate than to head to Red Lobster's Crabfest to enjoy all things crab. You can check out Red Lobster's latest news and delicious offerings by liking Red Lobster on Facebook, following @RedLobster on Twitter and get mouthwatering motivation by checking out @RedLobster on Instagram.