Painting With A Twist can be a fun activity to do with friends or for a date night. We found out that it's also my kid's favorite thing to do this summer!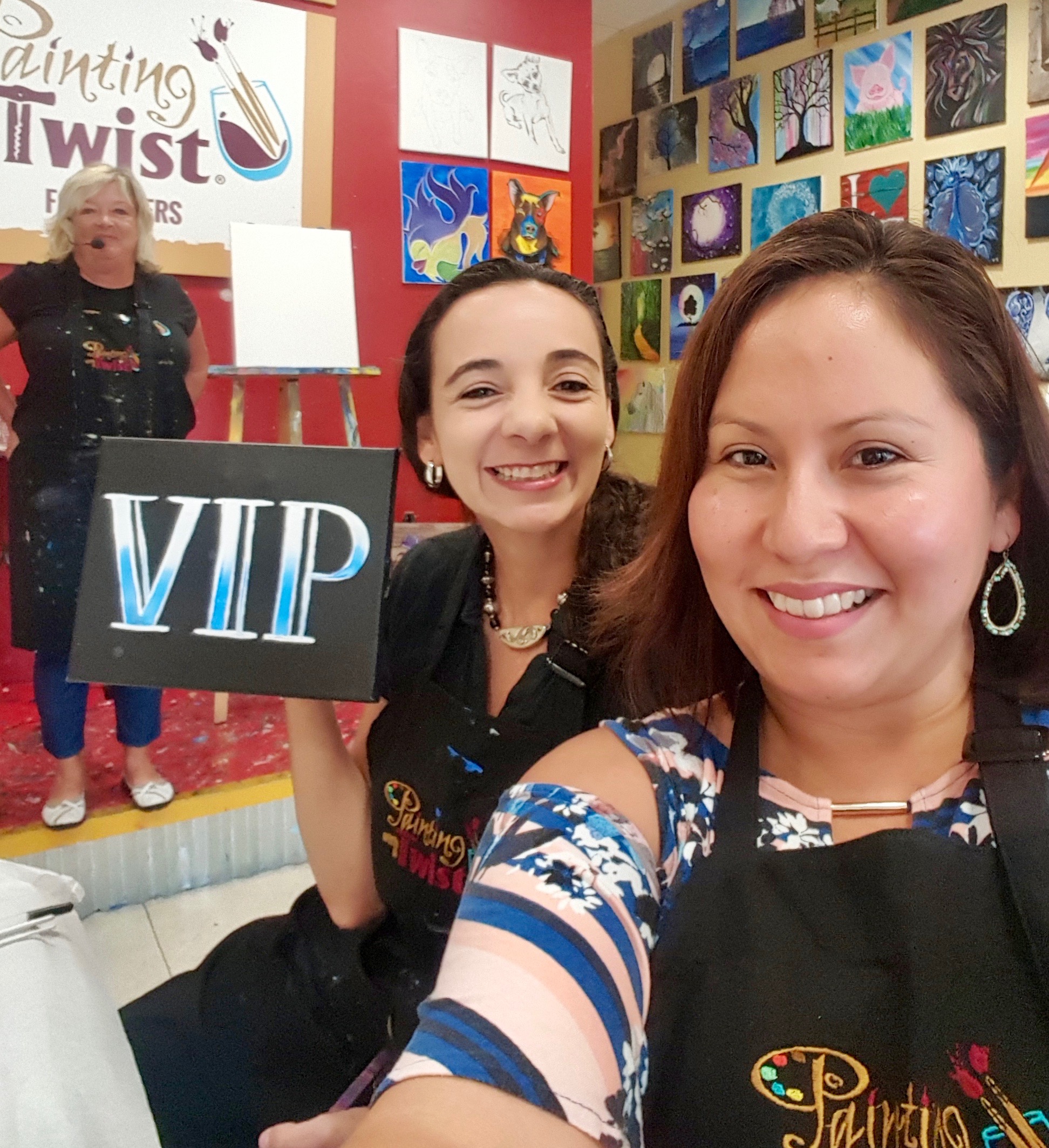 I have always loved the concept of Painting With A Twist. It's such a fun activity and I love that there is no pressure: anyone can paint and there is no judgement. It's not about making a perfect work of art, it's about spending time with friends or family or about making new friends while you get creative and unwind.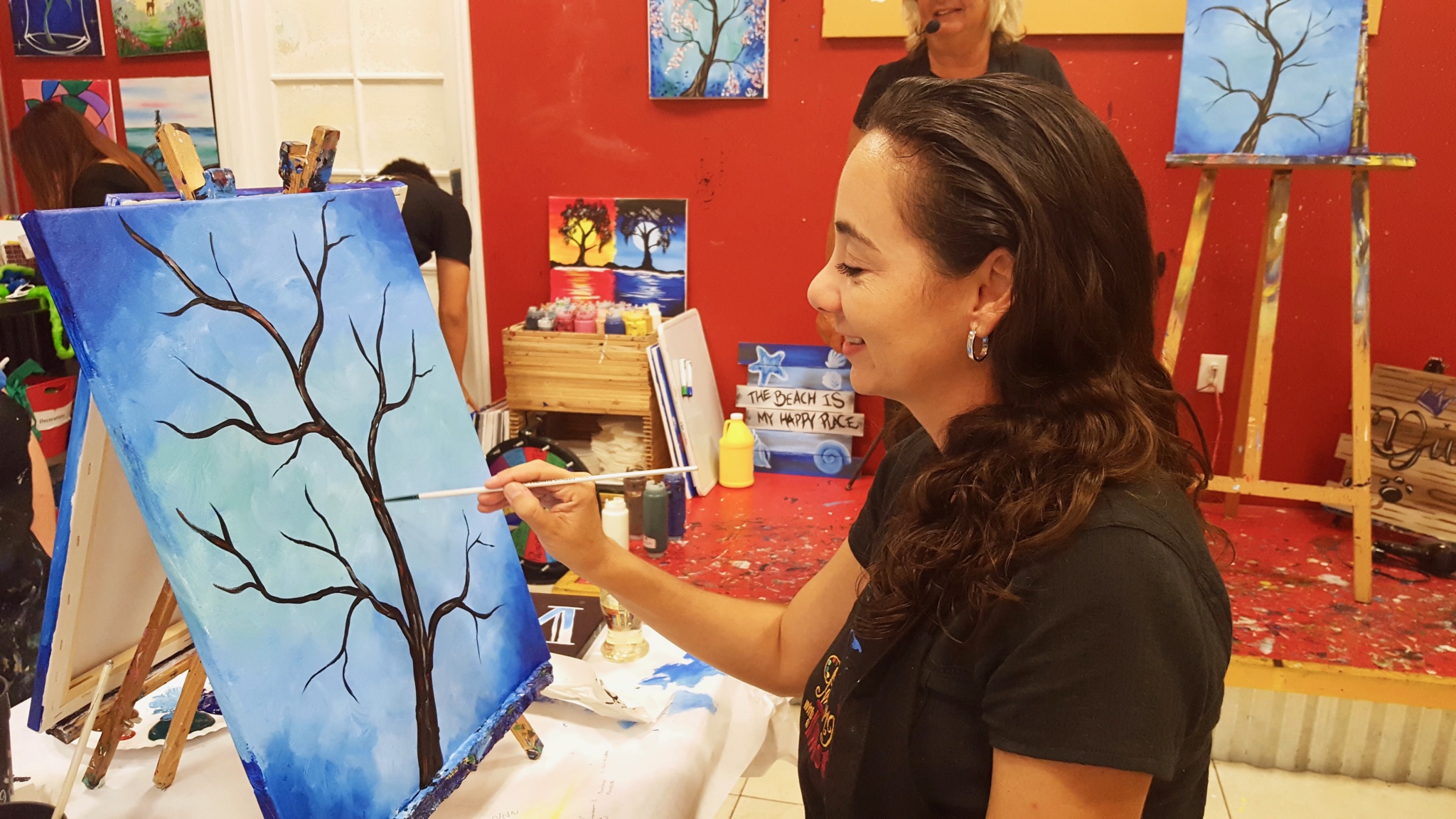 There are few things more relaxing for me than just putting colors on a canvas and letting all the worries from the day fade away as I create my painting. I've gone to Painting With A Twist with friends a couple of times and I have also gone as a team building activity with my coworkers and it was a fantastic opportunity to really bond and get to know each other outside of work.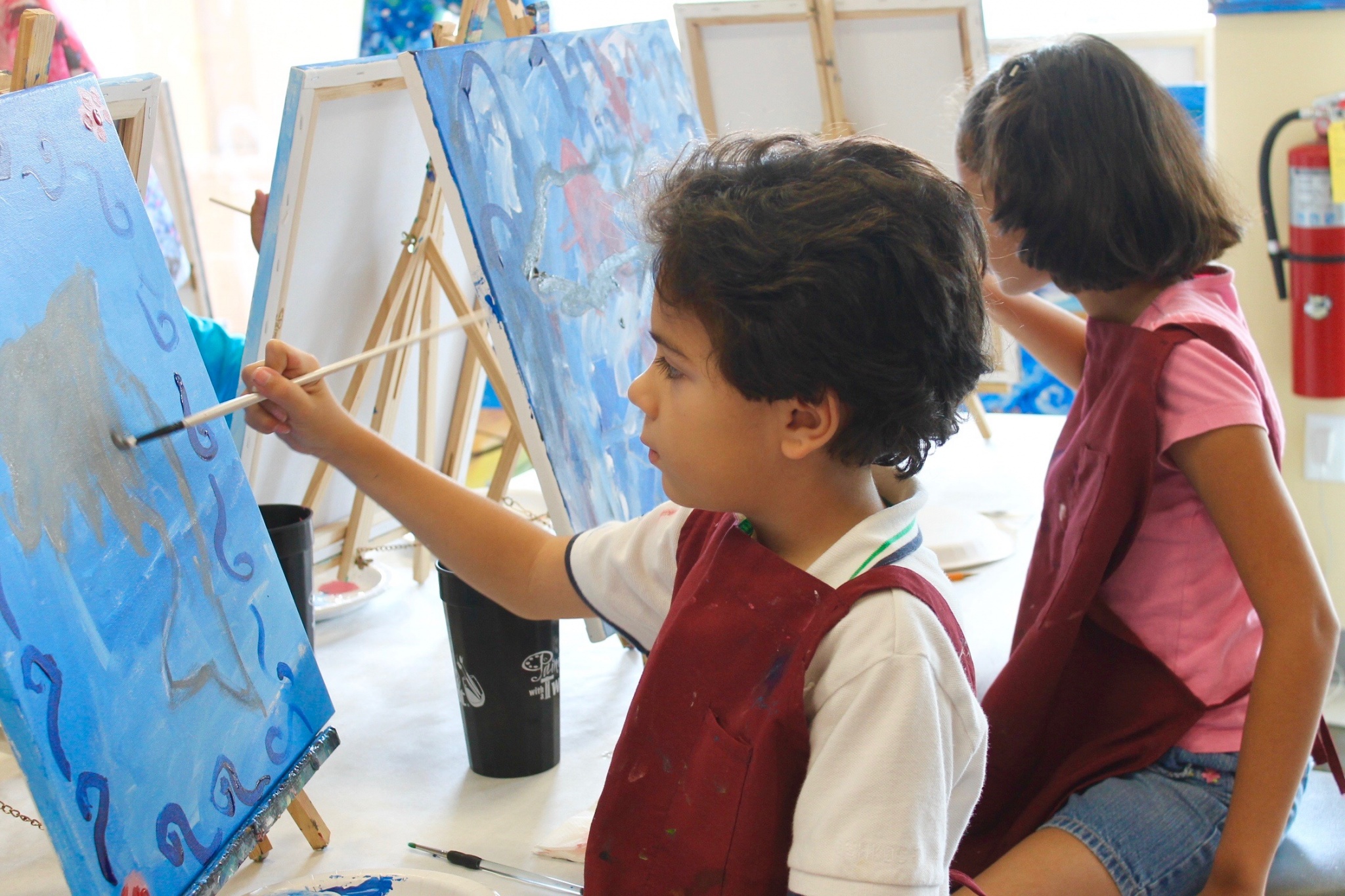 A lot of people don't realize that Painting With A Twist also has classes for kids. My kids just finished a week of summer camp at our local Painting With A Twist. They attended the Painting With A Twist camp for the first time last year and they couldn't wait to go back as it was their favorite camp last year. They loved every minute of it and they had so much fun. They also made lots of friends and had fun playing games and learning not only about art but about different subjects. The camps have a weekly theme. Lat year my kids attended a Salt Life themed week and as they created their art work they also learned fun facts about sea creatures and played games. My daughter who was is 10 is on the Autism spectrum and had never been artistic but the staff at Painting With A Twist Fort Myers was amazing and they really empowered her and motivated her. Every day she came home with a new painting and she was so proud of her creations. The experience boosted her self-esteem and her confidence. My son who was 8 also had a fantastic time and he was so excited with the paintings he created!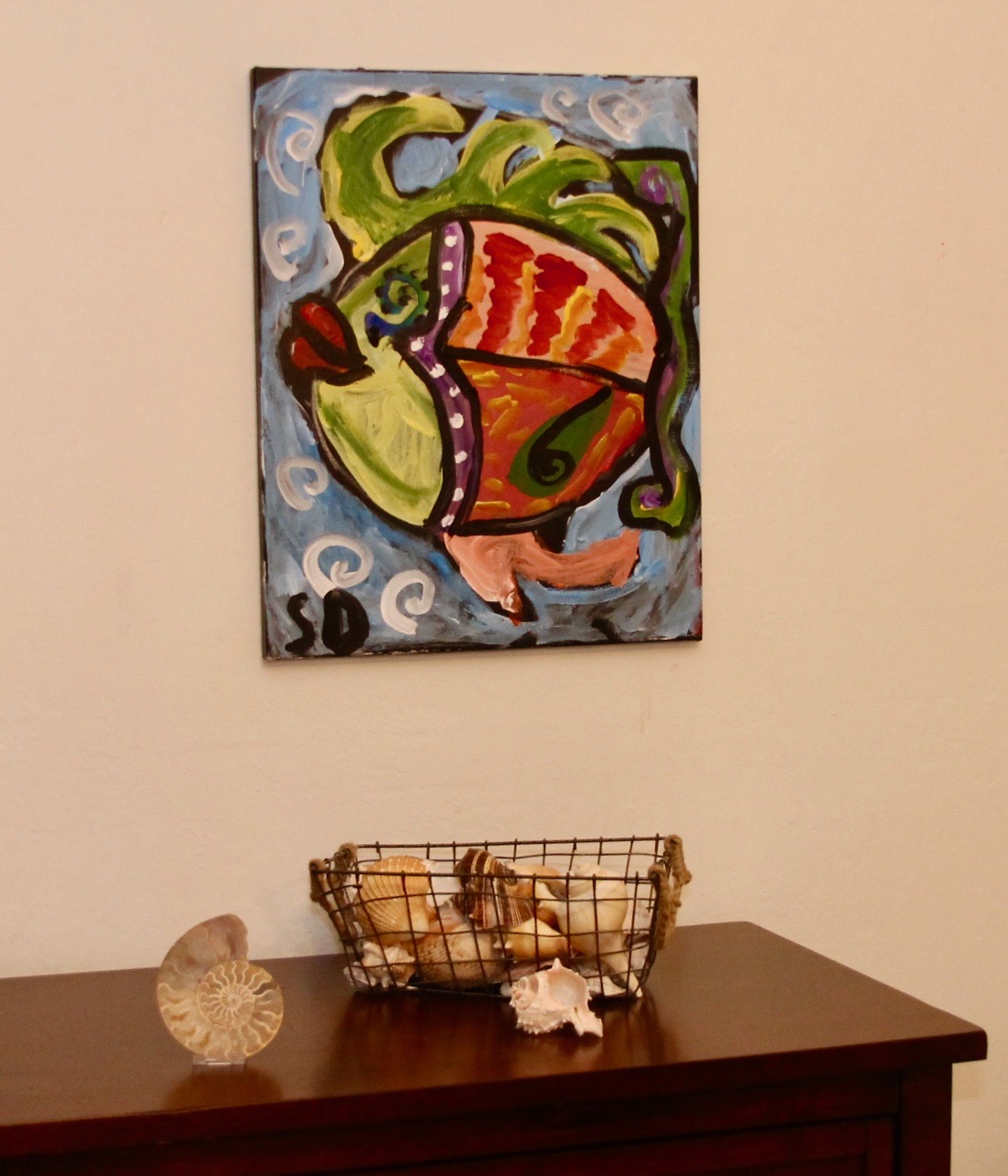 We have a wall in our house now with their paintings and the paintings also made great gifts for the grandparents. My mother in law has one displayed in her dining room and it looks great. She get's compliments on it all the time and people have a hart time believing this was made by a 8 year old! My son is so proud to see his art displayed and this has motivated to continue being creative and now he loves to paint at home too.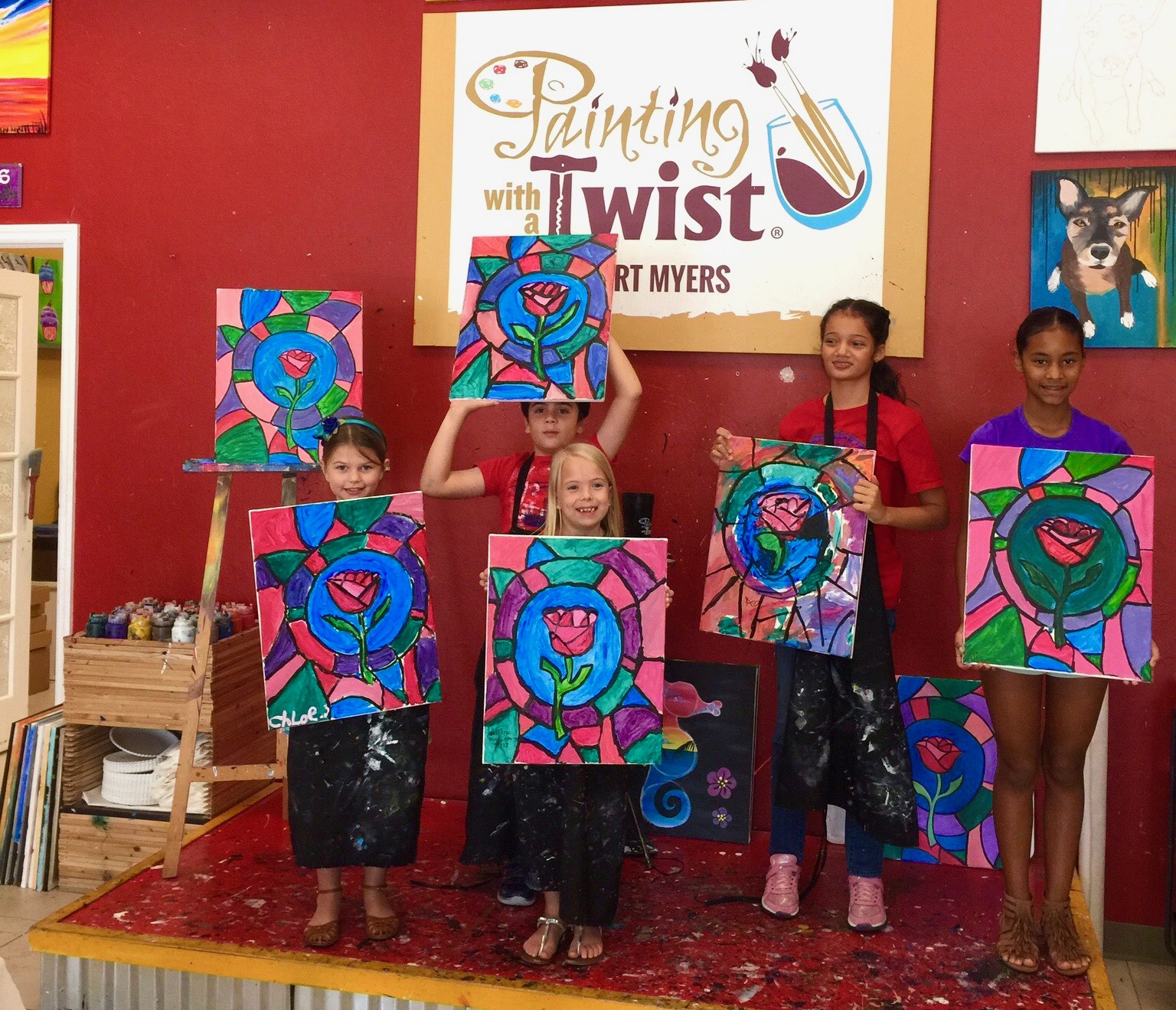 This year they did the Disney themed week of camp and each day they came back home with a different Disney themed creation. They played Disney trivia and listened to Disney themed songs while they where painting and had such an amazing time!
Painting With A Twist has kid's classes all year long, usually on the weekends as well as summer camps and camps for spring break and Christmas break. During the classes trained professional artists will lead the children in age appropriate activities including painting, games, group learning activities and snacks. Little painters will explore their own unique creative style with a daily painting based on that week's theme. They will learn art techniques and many other things throughout the week through painting and fun art related activities. Painting With A Twist is also a great option to celebrate your child's party.
So be sure to check out your local Painting With A Twist's calendar of events right HERE, I'm sure you'll be able to find some great options for you or for your children to enjoy a day of creative fun!